waipouli-beach-resort-h302
waipouli-beach-resort-h302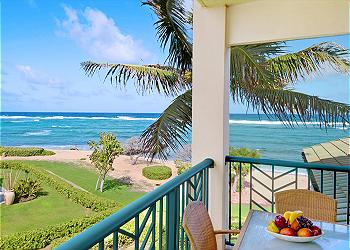 Waipouli Beach Resort H302
https://www.kauaiexclusive.com/rentals/properties/waipouli-beach-resort-h302/
Waipouli Beach Resort H302 | Vacation Rental in Kauai
H302 - BEAUTIFUL CORNER OCEAN VIEW **AC** Resort Pool & Restaurant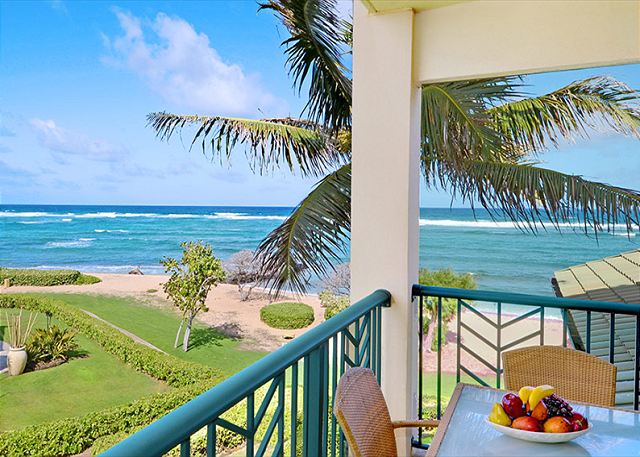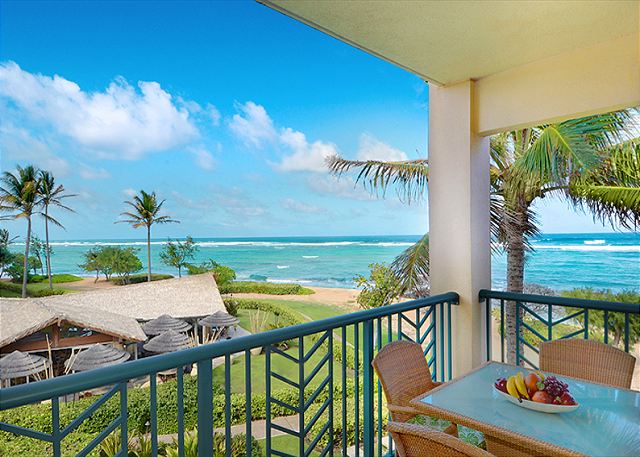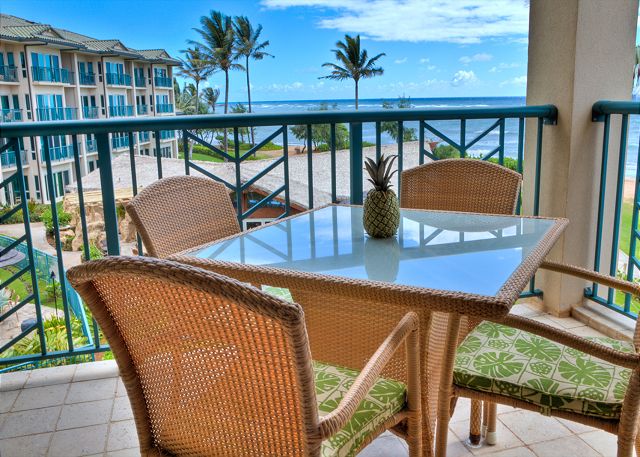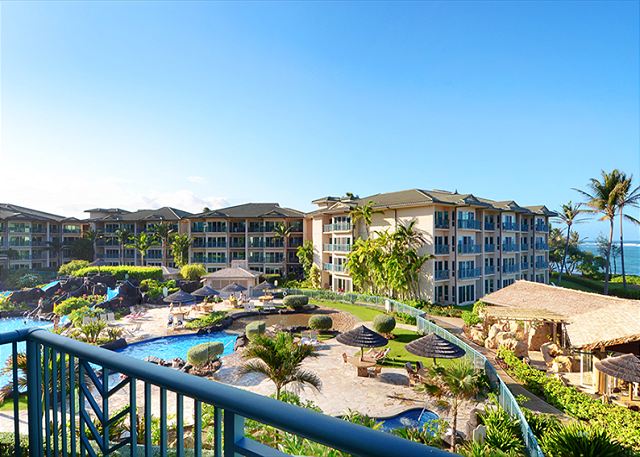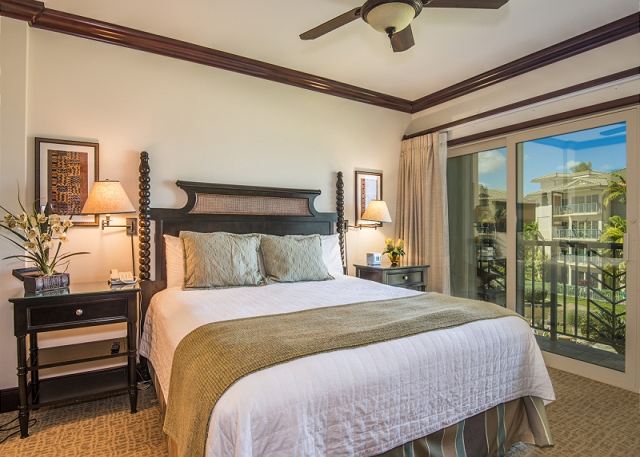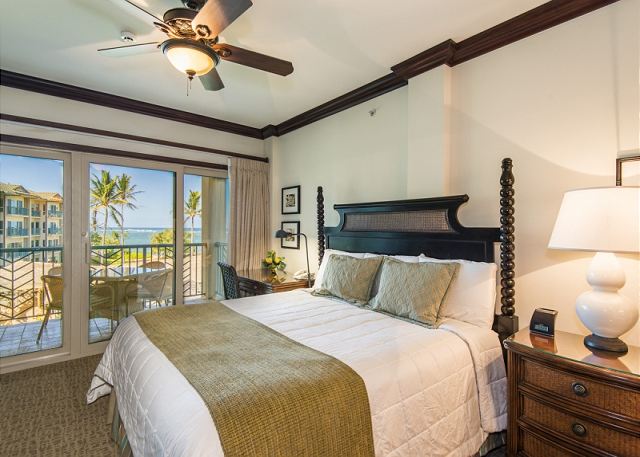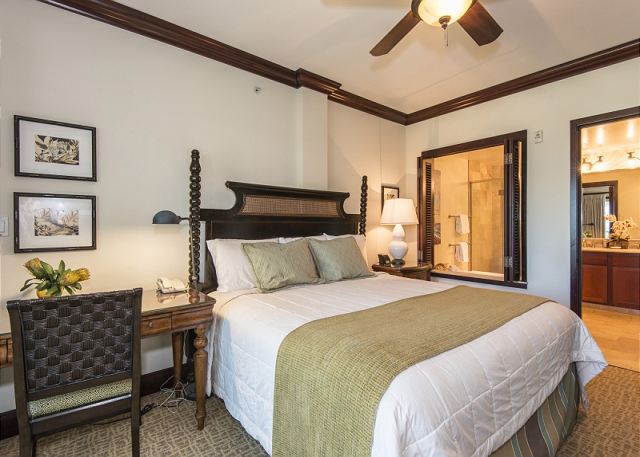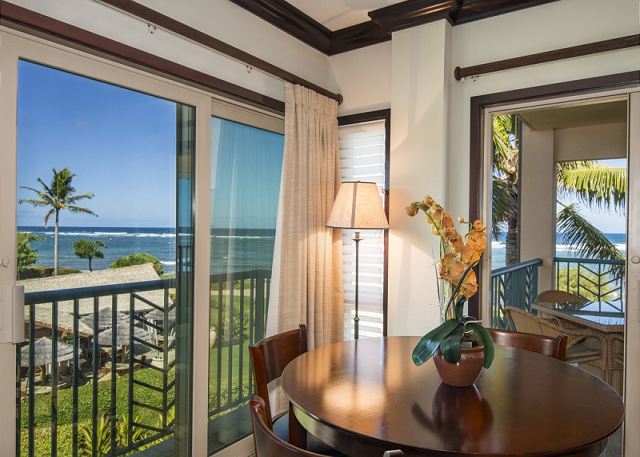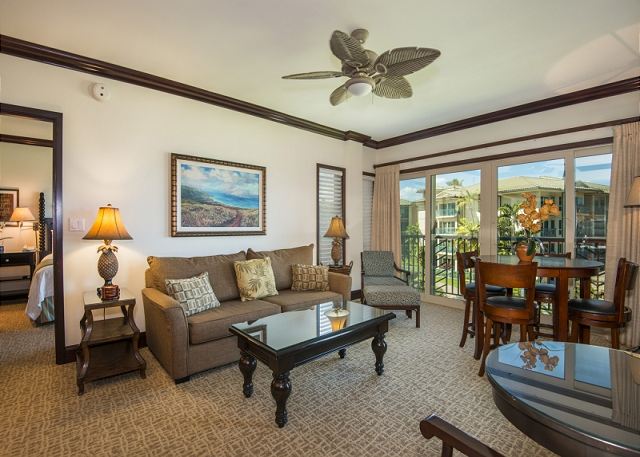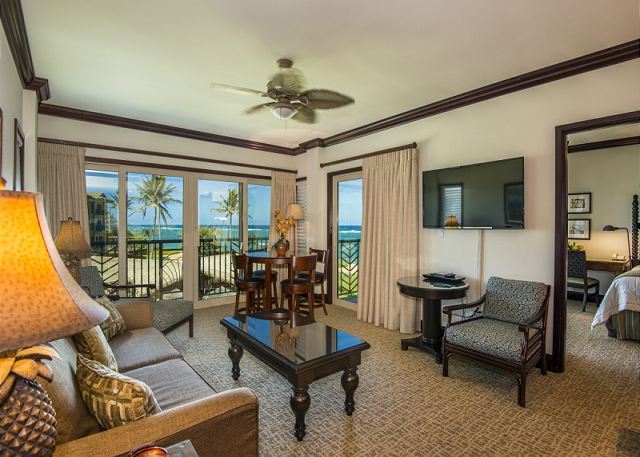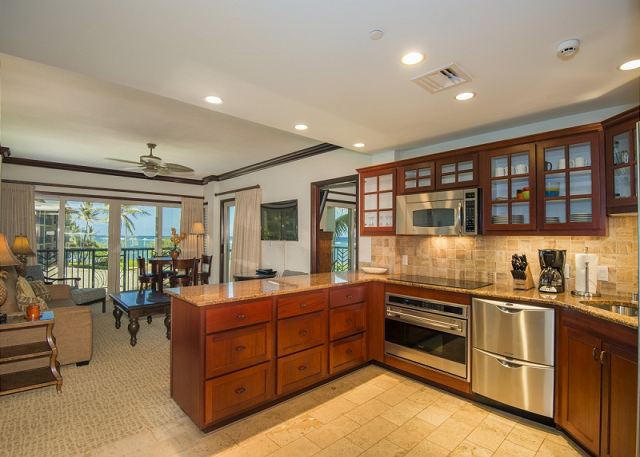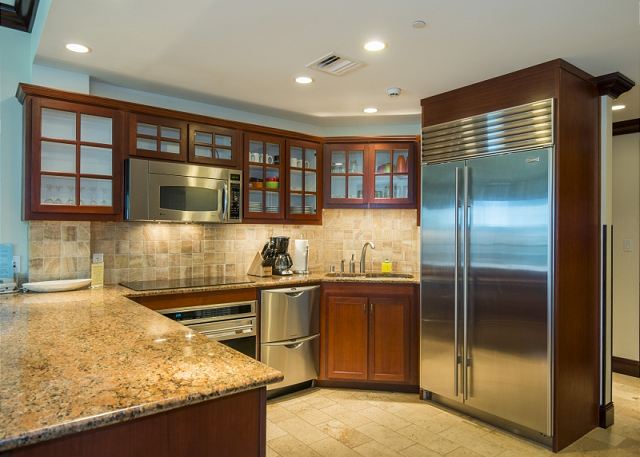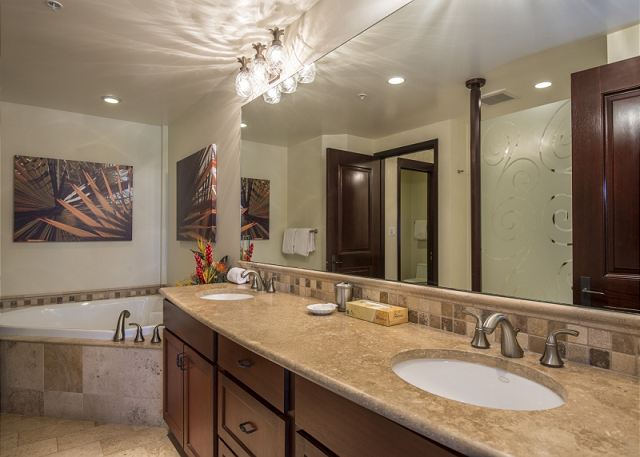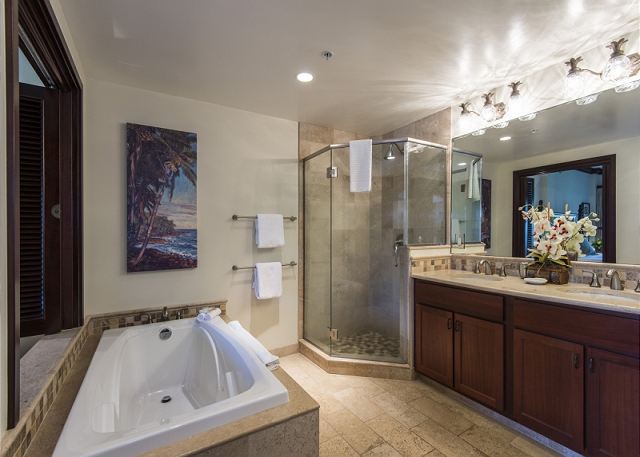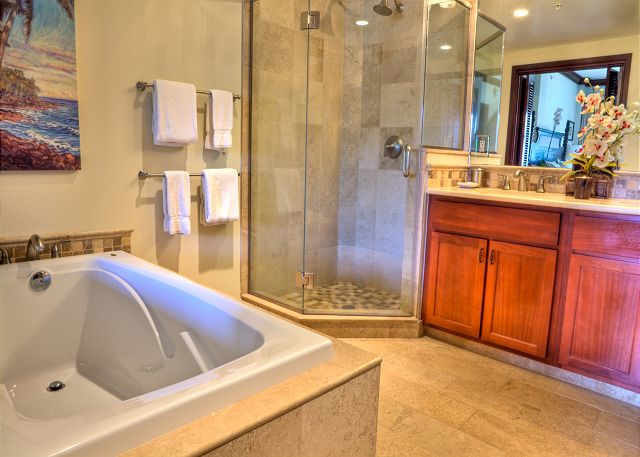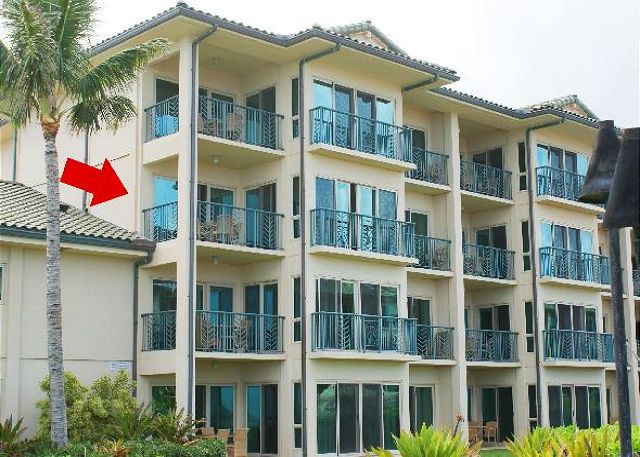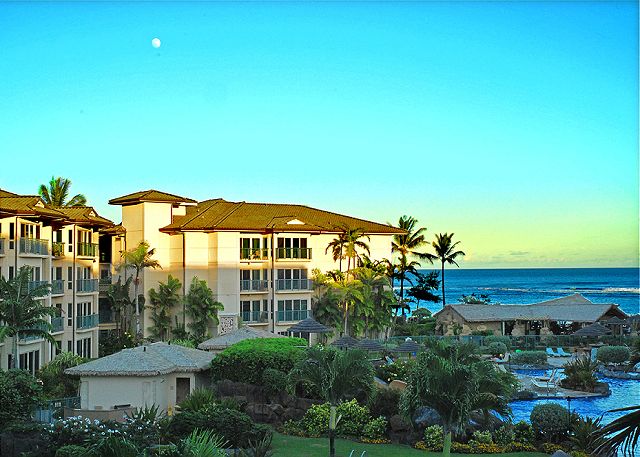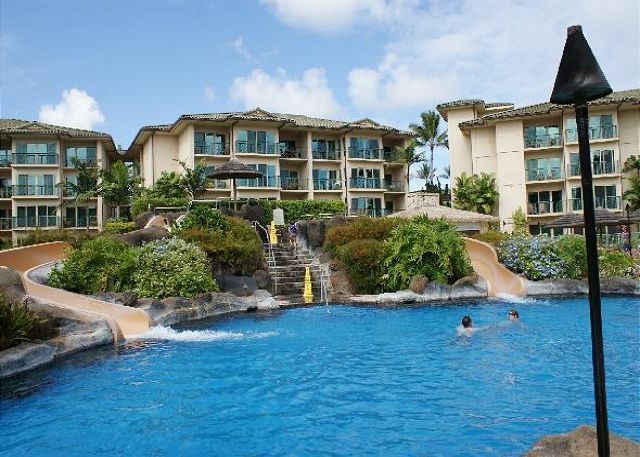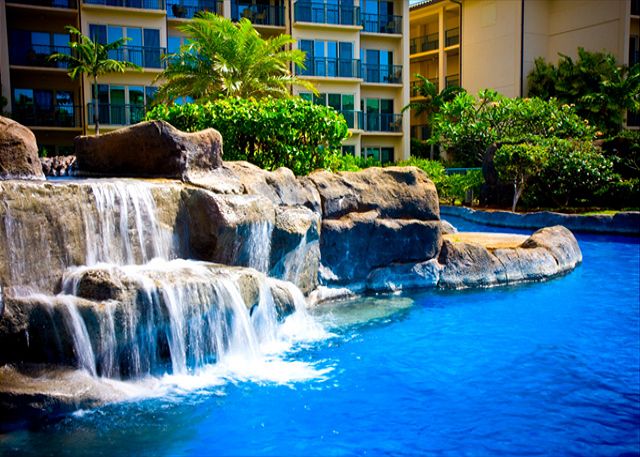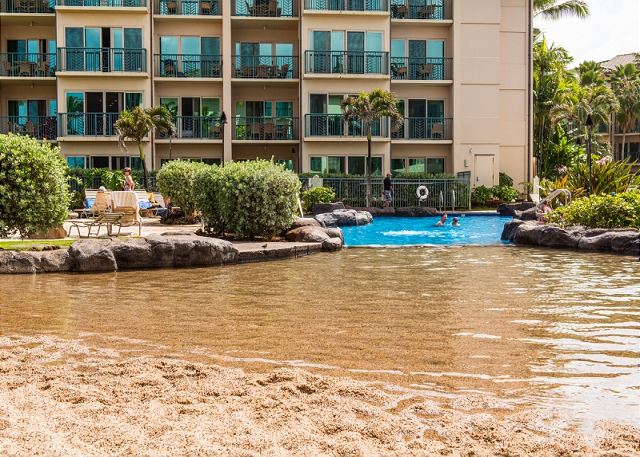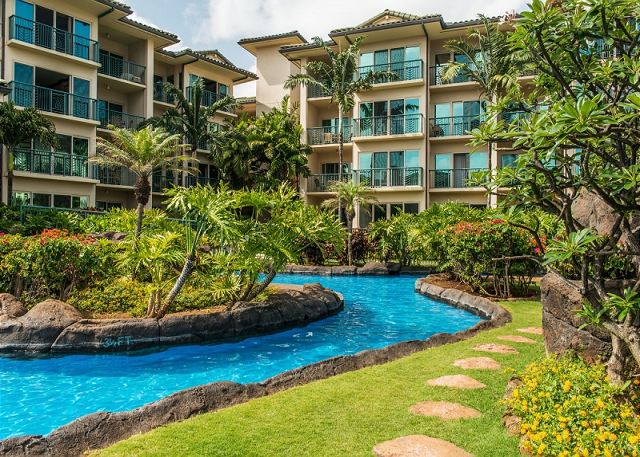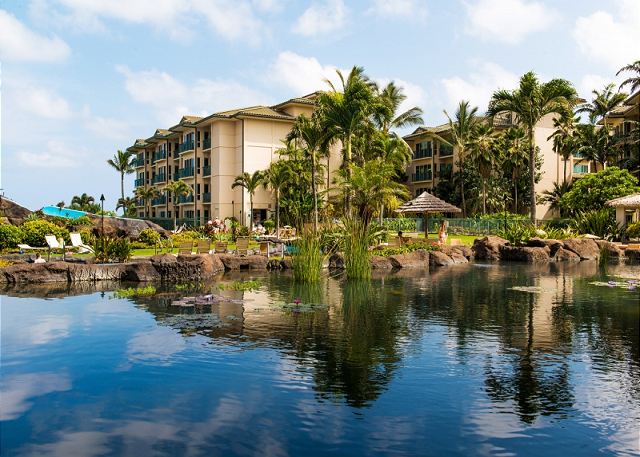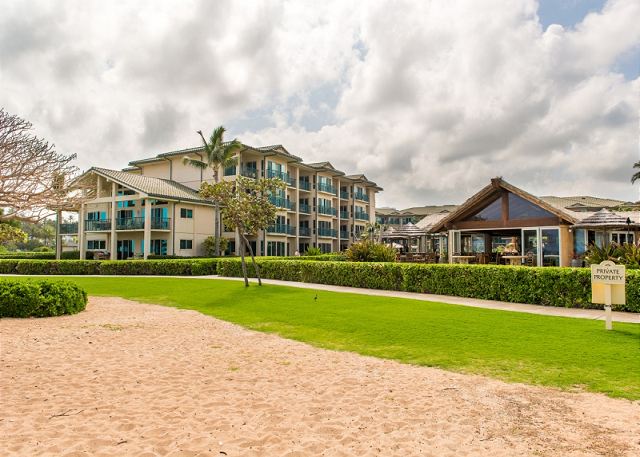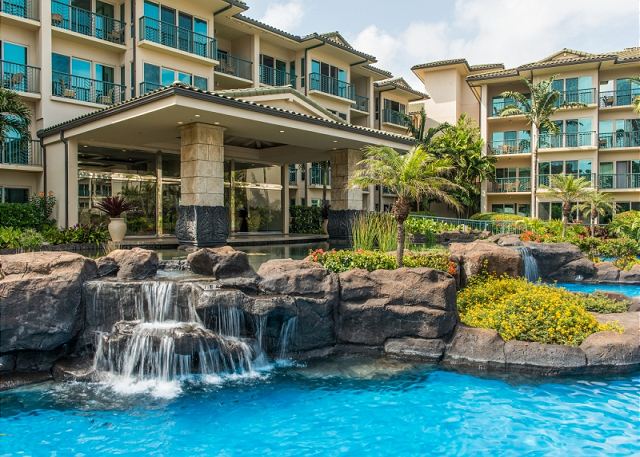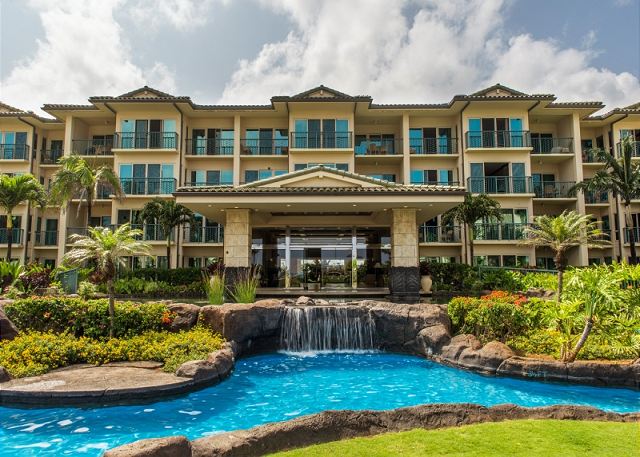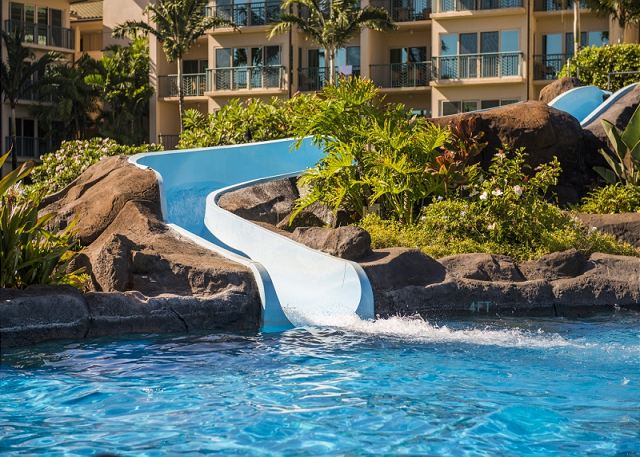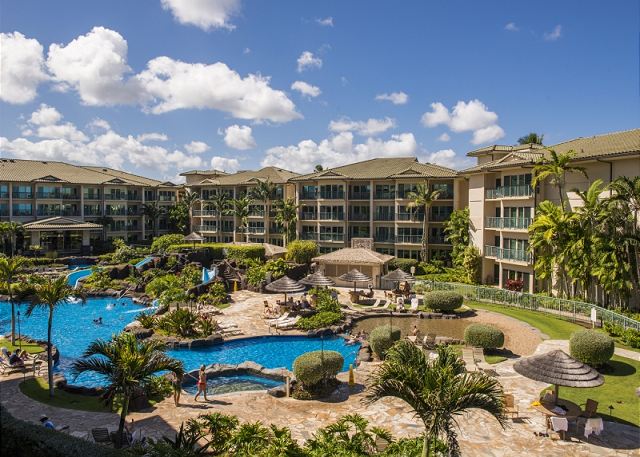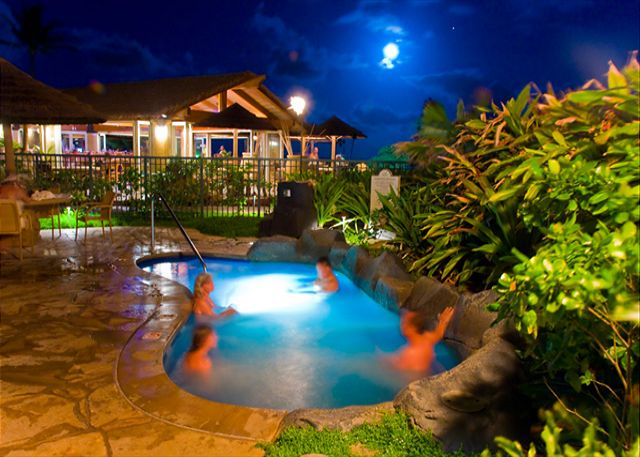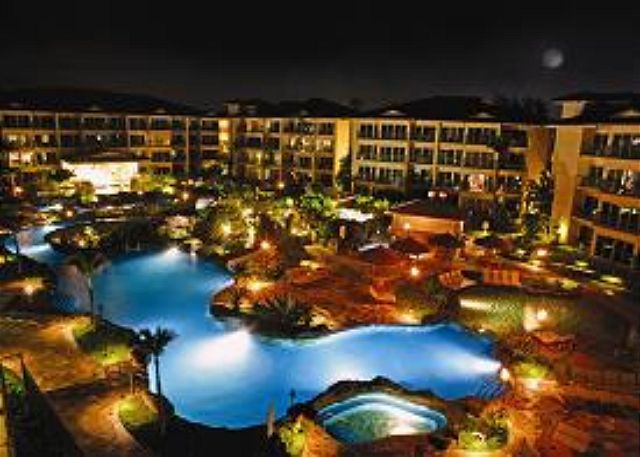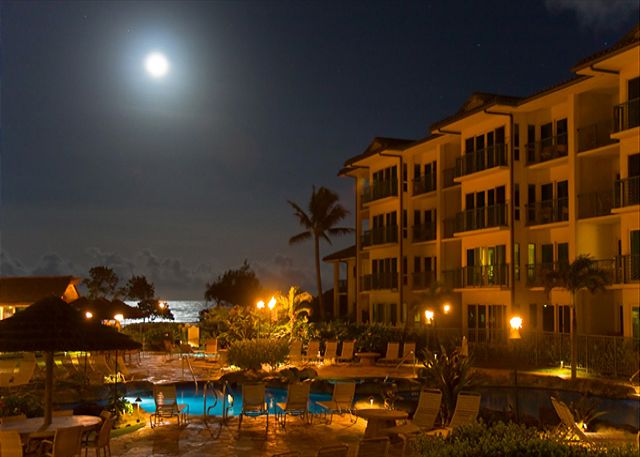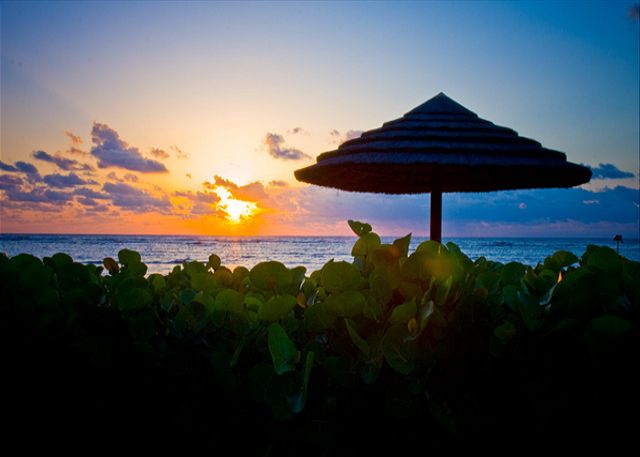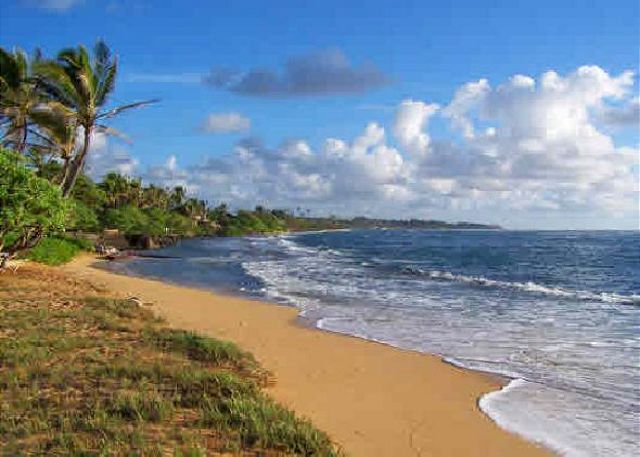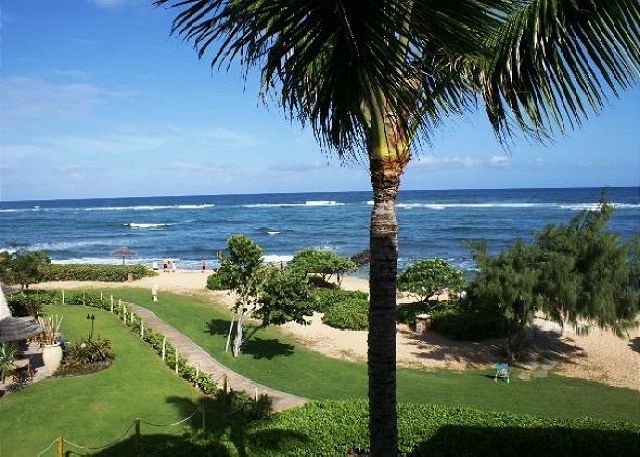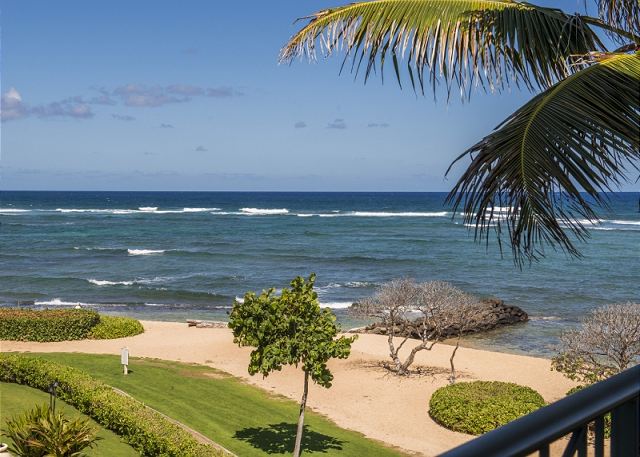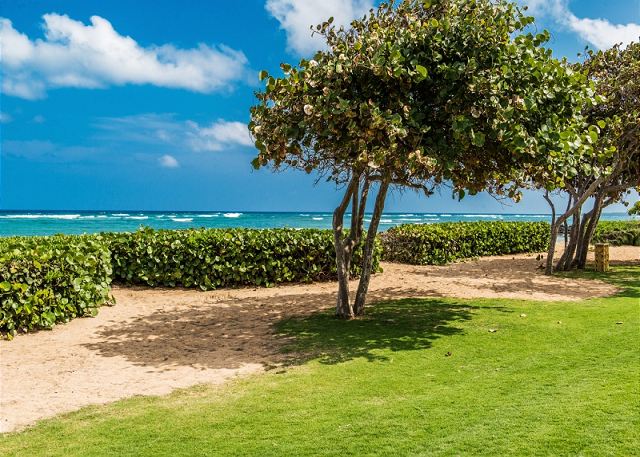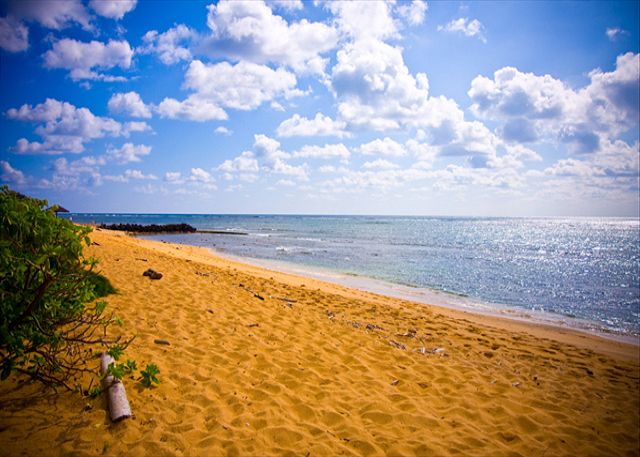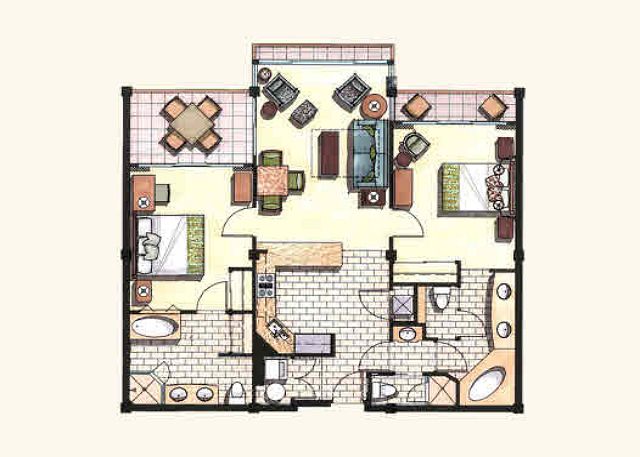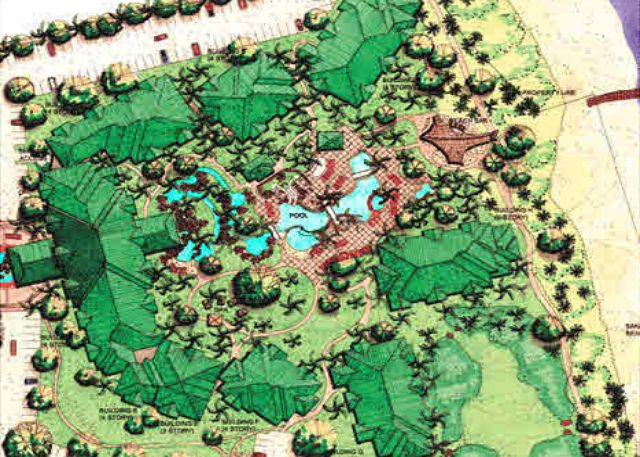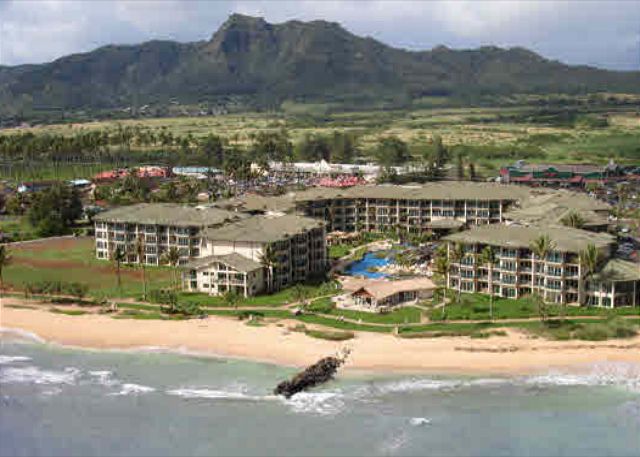 At the forefront of East Shore accommodation is the Waipouli Beach Resort. This World Class Resort provides luxury at your fingertips and offers opulent amenities for a variety of occasions.

One of Waipouli Beach Resort's most incredible corner suites, this third-story oceanfront location is spacious, luxurious and absolutely stunning! With sprawling sea vistas by day and torch-lit tropical pool views by night, your surroundings are purely paradise.

Featuring two king bedrooms, this suite can comfortably accommodate 4 people. The stylish interior includes a stately kitchen with a Wolf glass cooktop & oven, Sub-Zero refrigerator, GE profile microwave, Fisher Paykel dual dishwasher drawers, granite counter tops, African Mahogany cabinets, three full bathrooms with Peruvian Travertine stone surrounds and soaking tubs. Enjoy the clean design and convenient location, with the beach and boundless Kauai adventures just beyond your private lanai.

- Located in Kapaa Town (East Shore).

- This impressive oceanfront resort features a variety of privately owned suites, condos, apartments and penthouses with state-of-the-art amenities at affordable prices.

- Amenities include central A/C, concierge service, fitness center, business center, tropical lagoon pool, jacuzzi and access to Oasis on the Beach (exceptional oceanfront restaurant).

- Centrally located on the royal coconut coast, just steps away from restaurants, shops and the Kauai Bike Path. Great location to watch the sun and full moon rise!

Perfectly positioned to accommodate the desires of everyone, the East Shore of Kauai is rich with possibilities. Flanked by epic coastline and threaded together by the public bike path, this centralized location is the social hub of Kauai. Having recently experienced a trendy transformation, the Old Town of Kapaa maintains its historic charm, yet boasts novel offerings. The towns of Anahola, Wailua and Lihue also comprise the East Shore, and carry their own unique appeal. With diverse establishments and activities, you can explore cafes, restaurants, boutiques, adventure tours, aquatic explorations and more on Kauai's East Shore.

One of the most revered places on earth, Kauai inspires a state of awe within all of us. Brimming with beauty, the oldest inhabitable Hawaiian island has both withstood the test of time and matured into a land of fertile abundance. Lush jungles, white sand beaches and the alluring ambiance of aloha enchant each moment. Offering exceptional accommodations, adventures, cuisine and culture, vacationing on Kauai is a dream come true.

TA-141-663-4368-01
| | Nightly |
| --- | --- |
| August 16 - December 14, 2021 | $450 |
| December 15 - January 05, 2022 | $489 |
| January 06 - December 14, 2022 | $450 |
| April 15 - June 14, 2022 | $450 |
| August 16 - December 14, 2022 | $450 |
Oceanfront Bar and Grille
Thank you for entering your review. The review will become available to the system shortly.
98
98
Overall Rating:
4.8571
4.8571
Absolutely fantastic
Rating:
1
5
5
Review Date: 10/25/2021
We and our kids had such a wonderful time in Kauai and Waipouli Beach! The room, location, pool, etc. were all absolutely fantastic.
Gorgeous View!
Rating:
1
5
5
Review Date: 08/29/2021
This unit was spacious, with a fairly well stocked kitchen and had a gorgeous view! We loved that the size of the resort wasn't overwhelming and it wasn't crowded. We never had trouble finding chairs at the pool. The location is convenient, 30 minutes to poipu where we spent quite a bit of time snorkeling, boogie boarding etc. and about the same to head north to Anini beach or the princeville area (check road closures due to landslide). My only complaint is that there wasn't an information book in the unit. It would have been helpful to know and would have saved us time trying to figure out where to take garbage, the hours for the restaurant, check out expectations, how to turn on the AC etc. Most restaurants in the area are closed Sunday/Monday so plan accordingly. The restaurant at the resort didn't open until 3pm so don't plan on breakfast or lunch there. We never did get the AC to work...there was a plaque on the wall saying instructions would be on the nightstand but they weren't there. When you dial guest services it was an endless loop that resulted in a vm. Luckily it wasn't that hot while we were there. If it had been this may have been a bigger issue but it was minor for us. Overall, I highly recommend and would stay here again.
Precious time in Paradise
Rating:
1
5
5
Review Date: 07/06/2021
Our stay in H302 at the Waipouli Resort was once again spectacular! This was our third visit to this condo and as always it was in pristine condition. Patrick helped us make all the arrangements and he was helpful and friendly. We looked forward to our fourth visit some time in the near future.
Wonderful Condo with somewhat marred view
Rating:
1
3
5
Review Date: 06/25/2021
We had a wonderful time at WBR recently (June '21). The condo is the standard ocean front 3/2.5 unit. However, there were issues with maintenance which detracted from the experience. The ocean/pool view was marred by a sliding door pane filled with quite a bit of water between the panes which partially blocked the view, and the sliding glass door to the dining balcony had worn-out rollers which made opening it very, very difficult.
Great place to stay
Rating:
1
5
5
Review Date: 06/15/2021
We had a great stay at this property. It's within walking distance to several really good restaurants and a grocery store. The rental mgmt company was great to work with and the unit was very clean and comfortable. We weren't impressed with the restaurant. We stepped in our first evening there to see if we could be seated and they told us not without a reservation. There were many tables open and a bunch of wait staff just standing around. It would've been really nice if they reserve a few tables for resort guests without reservations. Pool area was really nice also.
Anniversary
Rating:
1
3
5
Review Date: 03/06/2020
Check in and out was easy, and management communication was good, the room looked just as pictured on vrbo. We really enjoyed our time because we had plenty of activities planned, boat tour, kayaking and hiking. We did have some issues with the room though. Blood on restroom floor and wall that we cleaned up. Bugs were smashed on ceiling in several spots, lamp light fixture was loose in bedroom and ceiling fan light in living room light blinked off and on mostly off. I know the traffic is out your control but this area was so busy if we had known this ahead of time we would not have stayed here.
Needs Maintenance
Rating:
1
4
5
Review Date: 01/26/2020
Overall a good experience except for the lack of maintenance. Things were missing in the kitchen, utensils, wine glasses, etc.
There were electrical problems that inconvenienced us for a few days, but were attended to later.
Manager Response: 02/11/2020
Response from Kauai Exclusive Management LLC
Aloha Cheryl! We thank you for being our guest. We have added two more people to our team so we can get to these kind of issues faster. I have told my cleaning team about the missing kitchen items and will have them replace and restock what is needed for future guests. Thank you so much for bringing these to our attention. Thank you for choosing Kaua'i Exclusive as your host during your time here on the island! We hope to host you again in the future! Mahalo Nui, The Kaua'i Exclusive Management Team
Waipouli Beach Resort
Rating:
1
5
5
Review Date: 10/27/2019
Very nice resort. comfortable and layed back.
A wonderful resort
Rating:
1
4
5
Review Date: 08/09/2019
Recommendations are adding more kitchen equipment and replacing the non stick skillets. We would prefer a room with 1 sofa and 1 loveseat versus a sofa and 3 chairs. Also, having luggage carts available at the resort would be nice to haul luggage to your room. We discovered at the end of the trip they had luggage carts in the lobby. Overall, a very nice resort and we enjoyed our stay. Thank you!
Waipouli Beach Resort H302
Rating:
1
5
5
Review Date: 07/25/2019
Everything was wonderful except that our family who lives on Kauai was not allowed to swim in or be with us at the pool. This wasn't noted by the management company prior to registration and we were kicked out of the pool area by hotel security. I only found out registered guests could not have pool guests when we went to get towels. We only had a few family members there and we were not rowdy or loud in any way. I felt this was very unfair. Other than that, the unit, location, and everything else was simply fantastic. It was in a good central location to swimming friendly beaches, sights and excursions, and shopping. The view was beautiful every morning of our stay.
Second time the charm!
Rating:
1
5
5
Review Date: 06/29/2019
This was the second time we visited H 302 and the second time was as good as the first. The condo is well designed with all the necessary amenities. The view is to die for as you look out onto the beach. When we return to Kauai we will return to H 302 at Waipouli without any hesitation.
Paradise
Rating:
1
5
5
Review Date: 03/18/2019
Wow! Our vacation went off without a hitch. Kauai Exclusive made it all very easy. Simple instructions about checking in and out, everything taken care of. Pictures do not do this location justice. Great, quiet, well maintained place to stay. Wonderful for families. It's central location is nice for those that want to spend time exploring both sides of the island. We spent time in Poipu, Waimea Canyon, Boat tour to Napoli Coast, Hanalei Bay and Princeville and surfing along the coast. Great restaurants nearby as well as a grocery store within walking distance. We ate all of our breakfasts in rather than spend time and money at a restaurant. The resort had grills that many used for lunch or dinner. We would stay here again!


Kauai holiday
Rating:
1
4
5
Review Date: 03/03/2019
Great Getaway
Rating:
1
5
5
Review Date: 02/13/2019
Our extended family - 13 of us -- enjoyed a week together in several condos. We love beautiful Waipouli which has something for everyone! It is child-friendly, safe, pretty with gorgeous views, and convenient to the ocean and creature comforts like stores and restaurants. We will definitely return.
beautiful property with view
Rating:
1
5
5
Review Date: 11/18/2018
this property looked exactly like the picture, well furnished and maintained. It was so easy to book and management is great about responding to questions. Highly recommend.
Hear the Ocean waves breaking.......
Rating:
1
5
5
Review Date: 10/02/2018
Nice place, every night I would sink into that bed and sleep like a baby!! Loved waking to a New Monk seal guest on the beach every day.. (You can see them from your Lanai while you drink coffee in the morning) Unit was well equipped, it does have a K-Cup Keurig machine (I don't think it mention's this) Nice Ocean view, pool view and there was a guy playing ukelele at the Oasis on the Beach Restaurant one night and we had good Lanai seats for the occasion!!! Great place, Nice People (The Guest / workers) we loved it and will return!! **My ONLY WISH is that it had a 65" TV in the den for night time when family people finally get a rest....
Great Location
Rating:
1
5
5
Review Date: 04/23/2018
I think this is the third or fourth time we have stayed in H-302. We love the location in the complex.
Lovely Condo - Great Week
Rating:
1
5
5
Review Date: 02/06/2018
The staff at Kauai Exclusive was great. Good communication. Lovely unit.
Total Bliss at Ocean Bliss - Waipouli Beach Condo H302
Rating:
1
5
5
Review Date: 09/18/2017
It was a dream come true to arrive on the Garden Isle. Kauai Exclusive provided excellent service with helping us choose Condo H302. Everything was perfectly designed, luxurious and comfortable. As we stepped out onto the lanai and let the view sink in, we knew we made it to heaven to celebrate our 30th wedding anniversary! The Waipouli Beach Resort was a central location for visiting the beautiful places around the whole island, shopping, and great for relaxing by the pools and lounging by the ocean with a pina colada. We enjoyed buying local delicacies at the farmers markets, creating meals together in the well thought out kitchen, and dining outdoors in the evening as the sun sets while listening to the music drifting up to the lanai. With the twinkling lights, shining stars and the moon up above, the nights were made for romance. Someday, we hope to return to this special place. In the meantime, if YOU have the chance to visit this island of paradise, do not hesitate to choose this lovely condo! -- Dawn & David Chanaca
SO MUCH FUN!
Rating:
1
5
5
Review Date: 08/18/2017
We had such a great time staying at Waipouli! This unit was perfect for our family of 5. My husband and I enjoyed breakfast and a bit of work every single morning and evenings reading a good book on the beachfront lanai It was everything we had hoped for! Any questions we asked were immediately answered and taken care of my Kauai Exclusive Management. We were even allowed to have a late check out which was SO greatly appreciated! Can't wait to stay here again!
Home Away from Home
Rating:
1
4
5
Review Date: 08/09/2017
We recently stayed at H302 at Waipouli Beach resort. The condo was large and lovely with an amazing view of the ocean and resort. The unit was quite clean, although it does show some wear from all the saltwater (ceiling fan, bedskirt). The property is very centrally located and the kitchen was well stocked. We would highly recommend this resort.
Exceeded my high expectations
Rating:
1
5
5
Review Date: 07/03/2017
In short, I had done extensive research on where to stay with my wife and two toddlers for weeks prior to our trip. When looking at the north and south shores, this seemed to be perfect as we wanted to see both. It worked out well. As for the unit, everything was top notch. I've stayed a 5 star resorts and the room, bathrooms, and pool area measure up favorably. I would book here again without hesitation.
A perfect stay
Rating:
1
5
5
Review Date: 05/10/2017
Everything about this was professional. The property was clean and well maintained. The location was very convenient. The view was amazing.
It's about the view !!
Rating:
1
5
5
Review Date: 04/23/2017
Thoroughly enjoyed our family's stay in H302. As I stated in my title, it's all about the view. You're not stuck in a box with no visual enjoyment. Grab your coffee or cocktail, kick back and relax!!
Awesome View
Rating:
1
5
5
Review Date: 09/03/2016
This is the 2nd time we have stayed at Waipouli Beach Resort H302. You couldn't ask for a better location.This is a corner unit so you can see both the ocean directly but also the pool & it's beautiful maintained landscaping. They also have a restaurant located on the premises. There is a strip mall across the street with a Safeway & a McDonalds. This is a 5 star place !!
Great for families
Rating:
1
4
5
Review Date: 09/01/2016
We love the roomy clean condo and great location. The beaches aren't the best, but are still nice to look at and the ocean breeze is a plus. My daughter always loves the water slides. Best view from this condo is from the master bedroom or when on the lanai. Staff was quick to fix any problems with condo.
Waipouli Beach Resort-Awesome!
Rating:
1
5
5
Review Date: 07/22/2016
Highly recommended, very nice property, 4.5 stars. This is not a Ritz Carlton but it's got a great location, the unit was amazing, and the ocean views and breezes were to die for!
Lovely trip to Kaui
Rating:
1
5
5
Review Date: 07/17/2016
We had a lovely Vacation Experience the Resort/Condo was very nice.
The room over all was clean and had ample kitchen supplies.
Good central location to drive all over the Island, really good restaurants in walking distance, and the Bike/Walking path was just outside the Resort/Condo fantastic walk to jog to take in breath taking views daily. Over all a fabulous location- Only draw back, please make it easier to get into the pool area to get towels, People are on Vacation and so is their brain--to many numbers for the pool code.
WOW! A great condo with two king suites!
Rating:
1
5
5
Review Date: 05/16/2016
When planning our two week trip to Kauai with another couple, we had certain desires when it came to lodging. We were looking for two master suites with King beds, ocean front , and a pool. Waipouli Beach Resort and Kauai Exclusive were the answer to our dreams. H302 has 2 King beds, a great kitchen, and a fantastic view! The resort has great amenities. Kauai Exclusive Management was great to work with. Easy communication, prompt answers, great instructions for arrival. We liked being able to go straight to our condo without having to stop by a check in desk! We will use VRBO again, and recommend Kauai Exclusive.
Very Pleased
Rating:
1
5
5
Review Date: 03/03/2016
We were very pleased with our stay at Waipouli Beach Resort. Our 2 bedroom condo unit was very clean, attractive and well maintained. Loved the layout - especially the bathroom. The bonus was that we had a corner unit that overlooked the ocean from 2 different views. We enjoyed the patio situation greatly. The staff were very helpful, very nice people and liked having the Oasis Restaurant right there. It offered good food. The Safeway and other stores were located right across the street - making food shopping very convenient. Once you are into the resort area you would never know you were in the midst of a high traffic area. We were very pleased with our stay here.
Vacation at Waipouli
Rating:
1
5
5
Review Date: 02/01/2016
We enjoyed the rental. Great views, location. Rental was clean and well maintained. Only issues were the following. Light in the bathroom. It is on a sensor and it would come on 4 to 5 times a night. This would wake us up. I did call and they sent a maintenance person out. He said he had already replaced it and it should not be coming on at night. I guess we don't know what we are talking about. Also at same time reported that one of the toilets would not flush so we had to take the top lid off to make it flush. This was also not fixed by maintenance. Only other issue was the adult spas at the pool. Parents would let there kids sit in the adult spa. Mentioned it to staff and they would not address it. My question is why have adult only spas if Waipouli will not enforce. Overall these were minor issues. We would definitely come back.
Manager Response: 02/09/2016
Response from Kauai Exclusive Management LLC
Aloha, The light issue in the bathroom as well as the toilets has been resolved and we appreciate your feedback. We have also shared your feedback about the adult spa with the resort management. Thank you for being our guest and we look forward to hosting you in the future! Mahalo, Kauai Exclusive Management
Excellent
Rating:
1
5
5
Review Date: 02/01/2016
Waipouli beach resort is in a great location and has excellent amenities and is well maintained.
As promised
Rating:
1
5
5
Review Date: 11/01/2015
The unit was as promised and everything was very good!
duncan review on H 302 Waipouli
Rating:
1
5
5
Review Date: 10/04/2015
Very good, rental was very nice, accidentally left a small carry on in the room when we left and had to get a new password to pick it up when we went back
Aug. Vaca
Rating:
1
5
5
Review Date: 08/31/2015
Amazing Vacation
Rating:
1
4
5
Review Date: 08/19/2015
Great family vacation, third visit to this resort. We rented two condos from Kauai Exclusive, they were wonderful. Shawn and Sherry are "on the ball". View is not OCEAN FRONT, but it was still beautiful. Friendly quests and comfortable accommodations, felt like home.
Great Stay!
Rating:
1
5
5
Review Date: 08/03/2015
We had a wonderful stay at the Waipouli Beach Resort Condo. Kauai Exclusive made check in and check out so easy and convenient. The condo was beautiful and comfortable. Very nice!!

We had some issues with a problem door and the AC, but Kauai Exclusive was responsive to the problem and it was resolved.
Waipouli Beach Resort H302, June 22 to July 2, 2015
Rating:
1
5
5
Review Date: 07/05/2015
We had a very pleasant stay in unit H302 at Waipouli Beach Resort.
The location, the unit, the management company - PERFECT!
Rating:
1
5
5
Review Date: 06/13/2015
From the moment we booked our rental till we left we were happy! The rental company took very good care of our needs. The unit was immaculate and has such an amazing view each day!

We will definitely be booking this unit on our next trip!
Heaven on Earth (Waipouli Beach H302)
Rating:
1
5
5
Review Date: 06/10/2015
Kauai was the last island that my husband & I visited on our 14 day Hawaiian honeymoon. We knew we would be ready to kick up our feet by the time we landed in Kauai, and we are so glad that we rented H302! The rental was extremely spacious, comfortable, and offered picturesque views from sunrise to sunset (we were lucky to watch a full moon glow over the ocean during our stay). The rental is conveniently located to 2 grocery stores and offers a large, open kitchen for preparing meals. If you are not a beach bum, the Waipouli Beach Resort pool is something else! As an adult, I had too much fun going down the pool slides into the refreshing pool. The only thing I would have fixed is that I did not receive the check-in instructions until the day of our arrival; however, the management company was responsive and apologized for the delay. I will definitely consider H302 when my husband and I return to Kauai.
Nice stay.
Rating:
1
4
5
Review Date: 06/09/2015
Great location and the layout of the unit was awesome. The hallway was stuffy due to poor airflow and/or lack of AC. There were large patches of paint peeling on the exterior of many of the units.
Manager Response: 07/04/2015
Response from Kauai Exclusive Management LLC
Waipouli is a fairly new 200 million dollar resort and like any big project there are always a few items that contractors need to come back and resolve. Unfortunately our exterior finish has failed and will need to be repaired. It does not look good in the CLOSEST ocean areas like H302.
Best Condo location
Rating:
1
5
5
Review Date: 05/02/2015
Awesome time at Waipouli Beach Resort H302
Rating:
1
5
5
Review Date: 04/23/2015
We rented Unit H302 for a 6 night stay in Kauai. The pictures looked great but you never really know what a place will be like until you actually get there. The condo and the view fully met and exceeded our expectations.
Very goid
Rating:
1
5
5
Review Date: 04/15/2015
Only 2 hiccups: Knives need to be sharpened or upgraded and check on ice maker and ice box- cubed continually melted together ??? All else was great.
Absolutely Fantastic Condo and Resort!
Rating:
1
5
5
Review Date: 04/01/2015
We loved our stay at Waipouli - we are already planning our next trip! The location on the island was fantastic - so close to everything. Having Safeway and Foodland across the street was a great bonus, pick up something fresh afternoon after a day's adventure and then use the Resorts grills. Our girls aged 7 and 9 loved the pool area - especially the slides and caves. It felt a very safe, family orientated, clean resort. The condo (H302) was superb - clean, massive and incredibly well stocked kitchen with every utensil imaginable.
Great condo, but the read the fine print in the contract.
Rating:
1
5
5
Review Date: 03/04/2015
Unit H302 was a great place to stay, with fantastic sunrise and moonrise views. It was within steps of the beach and one of the best restaurants on the island. It was not, however, the unit we originally booked. At some point well before our trip and without notice we were involuntarily reassigned from that unit, A206, to H302. This is something we were informed the contract allows at the owner's discretion, although it is implied that this is only done in very limited circumstances (sale of unit, damage, etc.). When contacted, the agent apologized and offered us a discount for the stay which we accepted. All in all, the switch was fine, but they really ought to better explain the possibility of reassignment to renters, and whenever that occurs. All other aspects of the stay were fine, and the resort is nicely situated between the north and south ends of Kauai. Sonja, the agent's concierge, was excellent to work with for restaurant recommendations and finding us the best helicoptor tour. All in all we would return to H302, but only if we were assured that we would not be involuntarily moved to another unit without our knowledge or permission.
Perfect !
Rating:
1
5
5
Review Date: 02/25/2015
The unit was the perfect size and well cared for with a fabulous view! The rental company was responisive from the time we engaged them to final checkout. They were personable and knowledgeable and we were so pleased we rented through them. I heard a nightmare travel story from someone I met at the pool who did not use them and were displaced for three nights of their vacation.
Great Holiday Vacation
Rating:
1
4
5
Review Date: 12/29/2014
The management company was excellent to deal with; very informative and available. The room was exactly as pictured. The beds and pillows were the best I have ever slept on. The grounds were beautiful and very well maintained. I would stay again.
Beautiful apartment
Rating:
1
5
5
Review Date: 11/17/2014
Beautiful , clean apartment,nice location,front row to ukele concert. Negative,bed and linen not comfortable, too close to oasis restaurant, no privacy for dinner on terrace, no other dining table.
Manager Response: 11/19/2014
Response from Kauai Exclusive Management LLC
Aloha Barbara, Thank you for your feedback and for being our guest. We have upgraded the linens in the suite thanks to your feedback. Mahalo, Kauai Exclusive Mngt
Awesome Experience!
Rating:
1
5
5
Review Date: 11/05/2014
We stayed in H302 for 8 nighs. The unit was perfect for us (2 couples each wanting a king suite), beautiful, and very clean. The view was amazing and we had perfect weather during our stay. Really loved the location of being in the middle of the island. Grocery right across the street. Loved the bike path and area restaurants too. All around great experience for us!
Amazing Condo
Rating:
1
5
5
Review Date: 09/14/2014
We stayed in H302 for 10 days in early August 2014. I've stayed at Waipouli 6 times and this was by far our favorite condo in the resort. The view is absolutely stunning. We enjoyed eating breakfast, lunch, and dinner on the balcony. We had our 20 month old daughter with us and I was so happy the balconies were safe for her. She loved walking on the small one in front of the living room, watching people at the pool. The condo was well appointed with everything we needed to cook. It even had Keurig cups for the coffee machine already in the condo. Plus, the condo had laundry detergent for our use. It also had a good selection of beach chairs we enjoyed using. The beds were incredibly comfortable as well and the towels were so soft. The only negative to this condo is the parking. We never got a close spot, but Kauai is absolutely stunning, so walking a little farther is a bonus. The condo is located across the street from Safeway and Starbucks, so walking to get your food and coffee is easy. Kauai Exclusive was wonderful to work with. They helped me coordinate with a company to get a crib and it was set up in the condo before our arrival. It was so convenient. We return to Kauai every year and plan on renting H302 every time.
Beautiful stay in a prime location!
Rating:
1
5
5
Review Date: 09/06/2014
We had a really great experience, right through from booking to arrival and of course the unit itself.

Great location with beautiful views. Really convenient in terms of amenities nearby as well as accessing the whole of Kauai.

We ended up doing so many activities outside of the resort that it would have been great just to have a few nights to relax and unwind on the property itself.
Beautiful place to stay and catch morning sunrises!
Rating:
1
5
5
Review Date: 08/03/2014
Our family had a wonderful time in this true ocean view retreat. The accommodations were first rate and exceeded our expectations. I highly recommend this resort and unit.
Kauai Waipouli Vacation 2014
Rating:
1
5
5
Review Date: 07/28/2014
This was the second summer in a row that we spent in Kauai at the Waipouli. We had such a great time during the summer of 2013 that we did it again in July 2014. We travel every year with good friends of ours and only stay at the really nice places. Waipouli is as nice as any of the high-end resorts on Kauai, Maui or Oahu. And we have stayed in many of them. And of course Kauai is just beautiful. Kauai. Joshua and Sonja at Kauai Exclusive Management are first rate. Sonja was like our personal assistant. She just took care of everything and with such a great attitude about life. Then again she does live in Hawaii.
Anyway, thanks for another great vacation in paradise.
Steve B
Kauai stay, July 2014
Rating:
1
5
5
Review Date: 07/24/2014
We met in Kauai with our 3 adult children and their partners (and one grandbaby). We rented 2 adjacent units. This was a great way to spend a family reunion. We explored Kauai (first time for all of us), played in the pool, played games and ate together. The units were great and questions were answered very promptly.
H302
Rating:
1
5
5
Review Date: 06/16/2014
Amazing view and room! Def worth the money! Even stayed an extra night! Plan to come back!
Amazing Condo....Excellent Condition....Perfect Views
Rating:
1
5
5
Review Date: 05/23/2014
This was our 3rd visit to Waipouli but the first using an owner condo. By using the owner's unit, you can pick the exact view and amenities. This unit is awesome with its furnishings, televisions, and is so well stocked with chairs, cleaning supplies, vacuum, toilet paper, paper towels, soap, etc. The view is amazing and the unit is in excellent condition. The dedicated internet is the best and fastest and can be received even out at the pool and beach. The rental company did a great job and the extra air bed was very comfortable. This unit is the only one I would ever stay in on a return visit to Kauai. The pricing is the same as Outrigger but you get to pick the exact condo location. Have fun in a heavenly resort and condo.
Another great trip to Kauai
Rating:
1
5
5
Review Date: 05/22/2014
This was our fifth visit to Kauai in the past seven years and once again, we chose to stay at the Waipouli Beach Resort. The exterior of the complex looks like it is in need of some paint and plaster repair; however, the interior of our unit was excellent, as always. We enjoyed our stay as much as ever and will most likely return to the same complex next time we visit Kauai.
Exceptional Experience
Rating:
1
5
5
Review Date: 04/29/2014
Naming all the positives about dealing with Kauai Exclusive Management and renting unit H302 at Waipouli Beach Resort will take more than the 2000 allowed characters! Assistance from Exclusive Management always prompt. I sent an e-mail asking if we could have late check out due to our flight only leaving at 10pm - got a reply very soon after with detail re arrangements that could be made. The unit was wonderful - clean, comfortable beds, nice furniture, beautiful bathrooms and kitchen.Dedicated internet connection was very fast and convenient to have. I read that some complaints about the code at the pool - really people ??? how difficult is that. It keeps small kids safe and
non residents out of the pool area. There are so many beautiful beaches within driving range that it never once bothered my teenage kids that they could not swim on the local beach. Spent most of our time boogie boarding at Brennecke's, surfing at Hanalei, then returning to hotel in afternoon for a relaxing swim/float in the lazy river. Everthing is a 30-40 minute drive from Waipouli. It would have been worse staying e.g on North Shore , having to drive all the way down to Poipu. Had quite a bit of cloud when we were there, but would drive to Poipu and spend a wonderful day in the sun. On the nice days we could easily drive to Haena or Hanalei. Can absolutely recommend this property - will definitely return without even looking at other rental options.
Unit was top notch. Would recommend to anyone.
Rating:
1
5
5
Review Date: 04/26/2014
Unit was extremely clean and well cared for. The location in the complex was outstanding. Could see pool area as well as ocean. Was an outstanding vacation.
Amazing Suite
Rating:
1
5
5
Review Date: 03/12/2014
This was the second suite we stayed in at the Waipouli. Amazing. We'll be back for sure. Just loved it.
Waipouli H302
Rating:
1
5
5
Review Date: 02/26/2014
We had a couple of minor maintenance glitches, BUT Josh and Sean were incredible! They were responsive, helpful and easy to work with. The condo is in an ideal location, the views are among the best in the resort. The owners obviously want to make the condo the best they can and solicited suggestions to improve the next guests' stay. A wonderful vacation spot! Would DEFINATELY, without hesitation, stay there, in Unit H302, again!
Excellent
Rating:
1
5
5
Review Date: 01/25/2014
This vacation experience was relaxing and carefree. Everything was perfect!
Great location
Rating:
1
5
5
Review Date: 10/23/2013
The property is located in a very convenient location. Safeway, Starbucks, Longs Drugs is right across the street along with other stores. The condo we stayed in was very clean and there were no issues at all during our stay. Although we did have some issues with the internet connection but it resolved itself after about a day. The grounds are beautiful and very well kept. I would highly recommend this resort to anyone. Looking forward to our next vacation!
Absolutely wonderful. Already planning next year in same unit.
Rating:
1
5
5
Review Date: 08/28/2013
The Waipouli Beach resort is a must stay if you visit Kauai. It's in a perfect location, near every amenity you would need, and the staff is extremely responsive to your needs. The resort itself is beautiful and the unit provides the perfect location for a sunrise and sunset that you've only imagined. When visiting Kauai I'll always stay in H302 at Waipouli Beach Resort and Spa!
Great Location by the ocean
Rating:
1
5
5
Review Date: 08/19/2013
Love this unit. This is our 3rd time at Waipouli and this was our favorite thus far. Few bulbs out that they never replaced during our 4 night stay. Dryer didn't work but they gave us a different unit dryer to use each night & credit at Oasis restaurant for our inconvenience. The resort is amazing and the property management company is also great.
Beautiful Island. Beautiful Condo
Rating:
1
5
5
Review Date: 07/31/2013
H302 is a great condo. Perfect for our family or four with older teenagers. The place was beautifully furnished and spotless. The A/C, appliances, TV and everything else in the condo worked as expected. Perfect size kitchen and very comfortable bedrooms. We stayed two weeks and it never felt small or cramped. Great view. Our mid-stay cleaning got skipped by accident and KEM fixed that right away. No problem. Also be warned that there are occasional events at the Oasis restaurant that can get loud, but quiet hours are respected so it was fine. Plus one of the events included a fun Hawaiian dance demonstration that we enjoyed from our balcony. H302 is 5-Star Plus.
No surprises.
Rating:
1
5
5
Review Date: 06/19/2013
This property is amazing! It was in a great location with a convenient grocery store and several restaurants within walking distance. The condo and associated pool and restaurant are as amazing as the pictures. H302 has one of the best lanais in the property. No surprises here and a very professional management team.
Stunning View from Lanai
Rating:
1
5
5
Review Date: 06/07/2013
Unit layout was great for 2 couples.Kitchen is beautiful. Had a problem with the dryer not working--very erratic. Had to leave wet towels in the dryer when we left for home. I don't think maintenance every came to fix it while we were there. Loved the location & view of ocean. Had a monk seal beach for the day while we were there; she returned to the sea by a.m. So neat! Overall, a wonderful stay.
Wonderful property
Rating:
1
5
5
Review Date: 05/27/2013
We were very pleasantly surprised with the complex. Our unit was perfectly represented as well as stocked for every possible need. It was a refreshing change after spending part of our vacation in a minimally stocked condo on another island. We loved having shopping across the street and a great restaurant downstairs. I would highly recommend this location.
Mann/Piani Vacation
Rating:
1
5
5
Review Date: 05/16/2013
We rented two condo's in the H building. Both were very nice with upgraded kitchens and baths. My only complaints would be that there was no DVD player in the living room (only in the master) and that the thermostat would reset itslef from say 73-74 (or whereever you set it) to 70 after about an hour. These are obviously minor issues and the property as a whole was great, Staff was very helpful and allowed us a late checkout due to us having an 8:45 pm flight. If we go back we will use them again,
A BEAUTIFUL HOME AWAY FOR HOME;D
Rating:
1
5
5
Review Date: 05/09/2013
CONDO WAS BETTER THEN EXPECTED..SUNRISE EVERY MORNING FROM LANAI..POOL VERY NICE, AMENITIES WERE ALL THERE, RESTAURANT ON PROPERTY NOT VERY GOOD CARRIES FOOD FROM A DIFFERENTLY LOCATION, NEVER WENT BACK,,, WOULD DEFINITELY STAY AGAIN..WOULD HIGHLY RECOMMEND THIS PROPERTY AND KAUI EXCLUSIVE CO..
Awesome unit & property
Rating:
1
5
5
Review Date: 04/09/2013
We splurged a little but the unit met all our expectations. What a view! Everything we needed was provided. I would definitely recommend this unit and property to friends.
Highly recommended! Amazing view and great accomadation!
Rating:
1
5
5
Review Date: 04/03/2013
We just got home yesterday from our Kauai vacation. We had a great time on the island and were very happy with the condo H302 at Waipouli Beach Resort. It's a great place for families as there is a pool with waterslides and a beach out front. The condo was very clean and had everything we needed. The view is spectacular and we spent a lot of time on the balcony whale watching. There is a palm tree right outside the condo so at night if you leave your bedroom door to the balcony cracked you fall asleep to the sound of waving palm trees and the ocean waves coming in. A truly Hawaiian experience. I would recommend this condo to anyone, the owners of this particular condo manage several condos at Waipouli Beach Resort, they were very professional and answered all our emails quickly. I liked the fact it was a VRBO rental over the resort rentals as I like the idea of not being bothered once I get on my holiday. They even allowed us to have a very late checkout as our flight wasn't until night and this was priceless to us as we have small children needed somewhere for them to nap and be comfortable until the flight. We have no complaints, the condo, the location, the island and the loving Hawaiian people were so amazing! A wonder family vacation! Thank you Kauai!!!!
Wonderful Wiapouli
Rating:
1
5
5
Review Date: 02/11/2013
Had a beautiful vacation at Wiapouli Beach Resort. Everything was above and beyond expectations.
Waipouli Beach Resort H302, Kapaa, Kauai: Luxury for pennies
Rating:
1
5
5
Review Date: 12/14/2012
Elegant furnishings, too many high end amenities to list. Central location. Fabulous pool complex. On site beachfront restaurant (Oasis). Full ocean and sunrise view. Much more.
Lovely stay
Rating:
1
5
5
Review Date: 11/19/2012
We had a wonderful stay. Would recommend it to anyone. Kauai exclusive was so accommodating . Loved the pool. Try the pineapple martini. Wow. Being right on the beach was the best.
H302
Rating:
1
5
5
Review Date: 08/27/2012
We loved staying in this unit it has a beautiful view and is furnished perfect. The kitchen had everything we needed. The property is the perfect place for a family with young kids we absolutely love it there and plan to return each year.
Beautiful mornings
Rating:
1
5
5
Review Date: 08/27/2012
we were 5 people, 2 adults , 2 teenage kids and a grandma. the place is really meant for 4 but even with the 5 was very comfortable. loved waking up with an amazing view of the pool and the beach every morning. From start to finish easy communication and arrangements with Josh! truly aloha!!
Family friendly luxury
Rating:
1
5
5
Review Date: 08/07/2012
Well appointed condo in practical location making it easy to travel to both the North and South shores.
great condo
Rating:
1
5
5
Review Date: 07/28/2012
only issue was kitchen glasses and dish towels
Great Trip
Rating:
1
5
5
Review Date: 05/21/2012
My husband and I had a great time at this hotel. It was close to everything and our room had a great view!
dream vacation
Rating:
1
5
5
Review Date: 03/29/2012
superb...all we could have hoped for and more. The kids loved the pool, the condo was gorgeous!
Beautiful and Relaxing~
Rating:
1
4
5
Review Date: 01/30/2012
We had a wonderful time! The view was incredible - just steps from the beach, and the whale watching was amazing. Enjoyed hearing the ocean waves from our room. Loved it.... we hope to be back again soon!
Kauaii
Rating:
1
5
5
Review Date: 12/22/2011
We will be back To Waipoulli Beach Resort,has almost everything you need. Glen W
Great Condo!
Rating:
1
5
5
Review Date: 08/30/2011
The property was great and the kids loved the pool! We loved the location being so close to the stores. Would be great if the owner had some beach chairs/cooler for guests to use. Seemed a little far from Poipu and some of the resturants that we liked
to go to. Overall we would stay again!
Waipouli Beach Resort was beautiful - H302
Rating:
1
5
5
Review Date: 07/19/2011
We spent our honeymoon here and loved the great central location. Close to grocery stores, restaurants and on the beach. Beautiful unit. Had a problem with the AC and they fixed it immediately. Close to the airport and half way between north and south shores. Would stay here again.
Fantastic apartment, just a litttle far from activities but perfect for families and quiet getaways...
Rating:
1
4
5
Review Date: 06/27/2011
Immaculate apartment with a great view of the ocean! We were there to do some diving and outdoor adventure things and found ourselves driving most days to Poipu... About 30-45 mins away so we would stay down that way next time... Also it is a bit more rainy in this side of the island. BUT the apartment was so comfortable and relaxing with beautiful finishings that I would be happy to stay there again despite the distance! It is really close to the airport and easy to get to. There is a Safeway across the road which also hides a great little local restaurant with fab fish tacos!
Basiclly once there you don't really need to go too far and at least from waipouli you can go north and south... So it is good from that point of view. There are some great restaurants up north too... So that is worth a visit.
Rating:
1
5
5
Review Date: 06/10/2011
Great location within the resort
Rating:
1
5
5
Review Date: 05/09/2011
H302 is an end unit facing the pool area and the ocean. It was clean and fully supplied. The appliances and amenities were in excellent condition.
Rating:
1
5
5
Review Date: 04/12/2011
The Best Location in Kauai
Rating:
1
5
5
Review Date: 02/13/2011
We had one of the best locations in Kauai for a condominium along with an excellent property manager, Josh Rudinoff. I must say you will probably not find a better quality location in all of Hawaii then getting the location at Waipouli Beach Resort and Spa. And Kauai Exclusive Management is an excellent resource to book the H302 room we had for our vacation. Thanks again guys, we appreciate all your help during our stay and we WILL be back!!
Family wedding trip
Rating:
1
5
5
Review Date: 02/01/2011
Family wedding, held on the beachfront.
Fabulous for multiple families and friends to celebrate the occasion.
Rating:
1
5
5
Review Date: 01/14/2011
Great stay, exceeded our expectations
Rating:
1
5
5
Review Date: 12/27/2010
You never quite know what you are going to get with a condo but this was "one out of the box". The apartment itself was great and the resort equally as impressive. Our apartment was well stocked, had everything we needed and it was tremendous having breakfast out on the lanai each morning, looking out to sea. Only small criticism was that there was only a two person table to sit at in the apartment, so pretty hard to work for a family of four, but in the overall scheme of things, not too bad. The big attraction for us was that over the road, there was a really well stocked supermarket that had everything we needed. Easy walk up to Kapaa, for the shops there.
Our first visit to Kauai but hopefully will not be our last.
Rating:
1
5
5
Review Date: 12/14/2010
Martin's & Riley's Kauai 2010
Rating:
1
5
5
Review Date: 12/07/2010
We travel quite a bit and there haven't been very many occassions where we are absolutely WOWED by an accomodation. The pictures are typically much better than the residence, but H302 was much better that we had expected (or experienced before). The property was extremely clean and well-presented inside and out. The staff were very friendly, and the quality of food and service at the restaurant was exceptional. Yet the best part about this vacation was that we were treated so well (from beginning to end) by Josh of KEM. He delivered on every promise, and was available 24/7. Just a great all around person with lots of info and advice. Thanks to you, Josh, for really making our latest vacation perfect! I can assure you that we will see you again soon.
I can't say enough about how beautiful the Waipouli Resort is. No one will be disappointed!
Rating:
1
5
5
Review Date: 10/10/2010
had a great time very convenient.
Your request has been sent. We look forward to meeting all your vacation needs!
Use of this website constitutes acceptance of the KauaiExclusive.com Terms and Conditions and Privacy Policy.
©2020- Present KauaiExclusive.com, Inc, All rights reserved. | Website Design by Beyond Pricing