waipouli-beach-resort-h206
waipouli-beach-resort-h206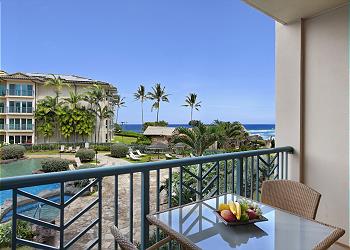 Waipouli Beach Resort H206
https://www.kauaiexclusive.com/rentals/properties/waipouli-beach-resort-h206/
Waipouli Beach Resort H206 | Vacation Rental in Kauai
H206 - OCEAN & POOL VIEW **AC** Resort Pool & Restaurant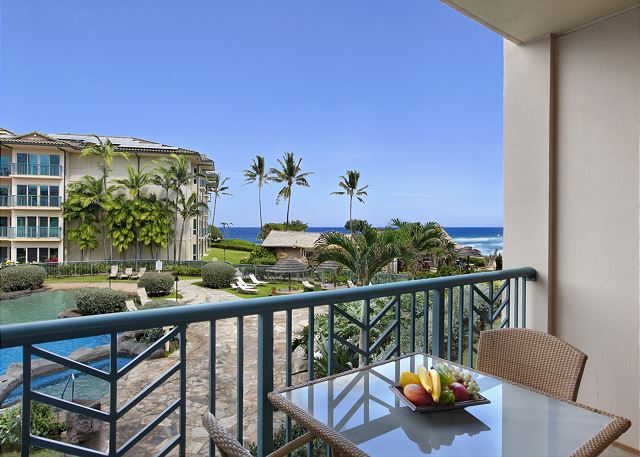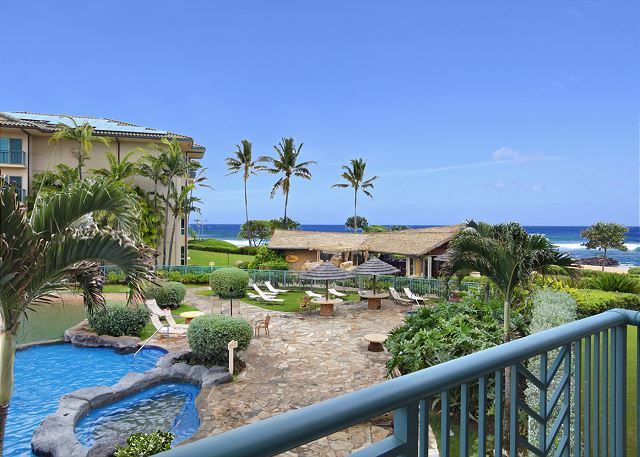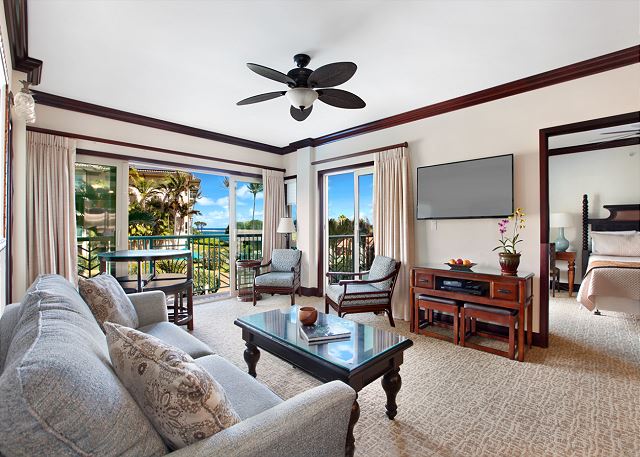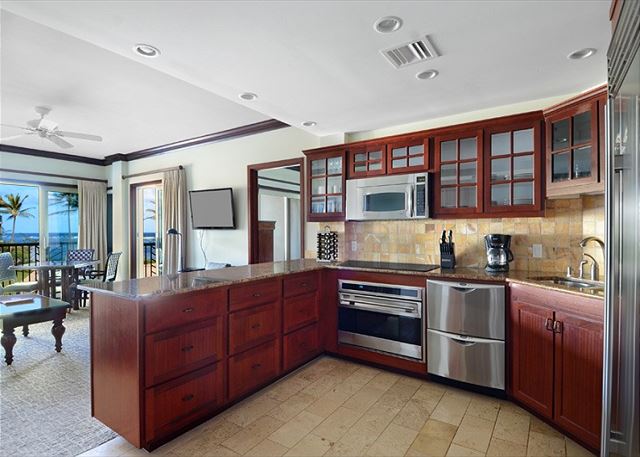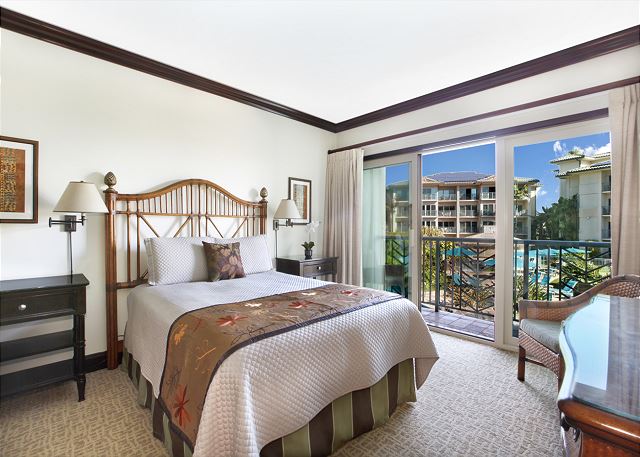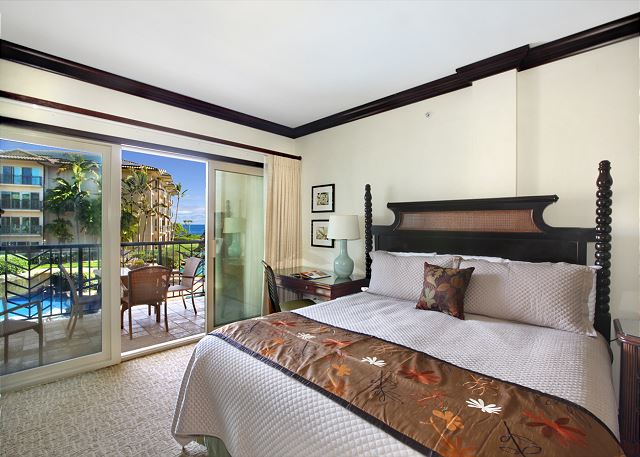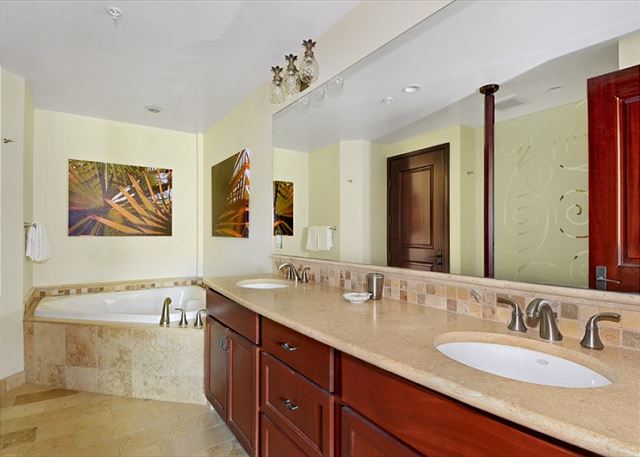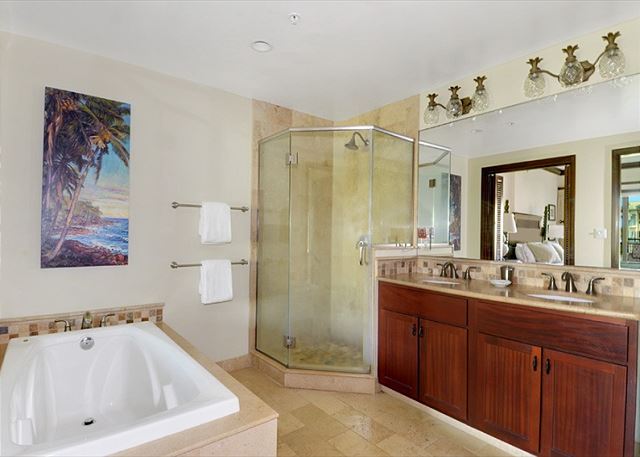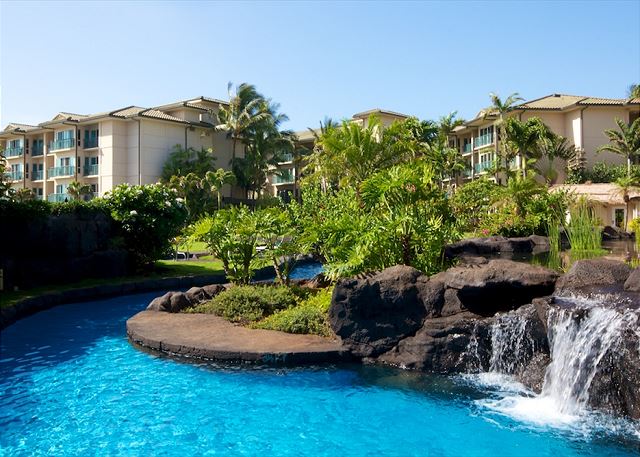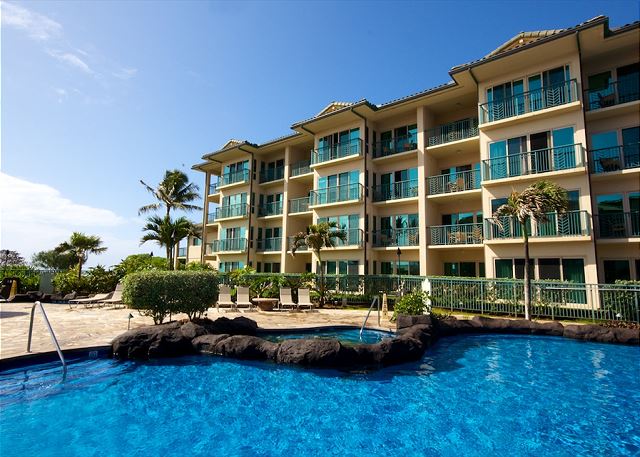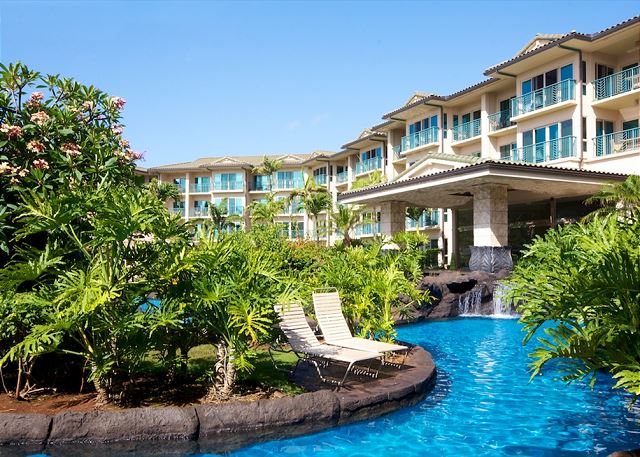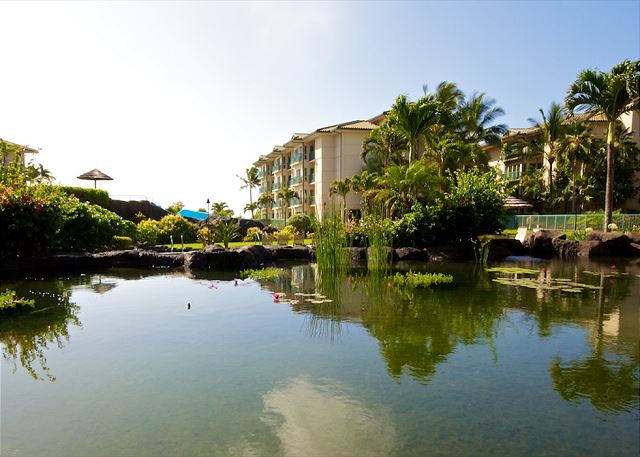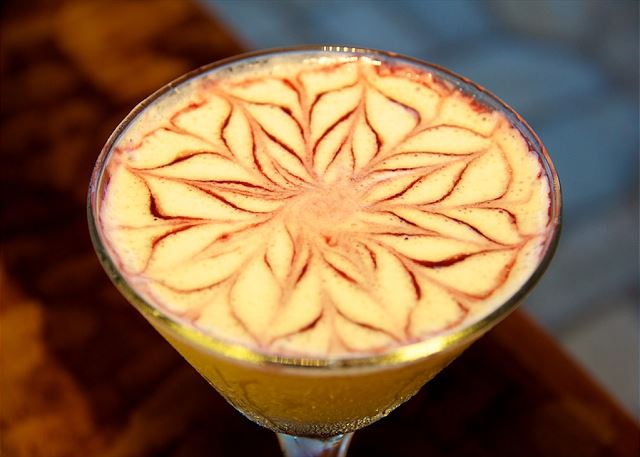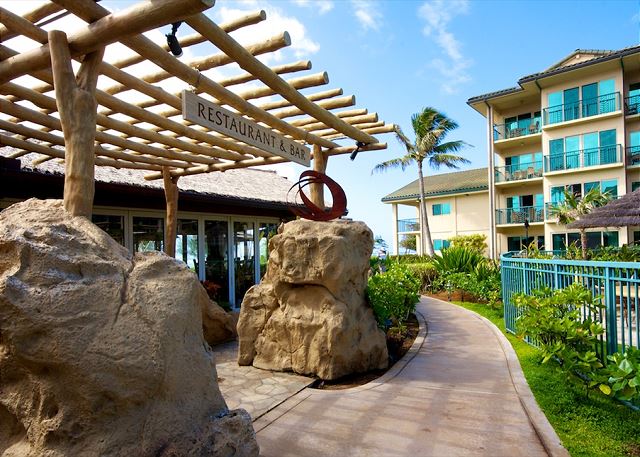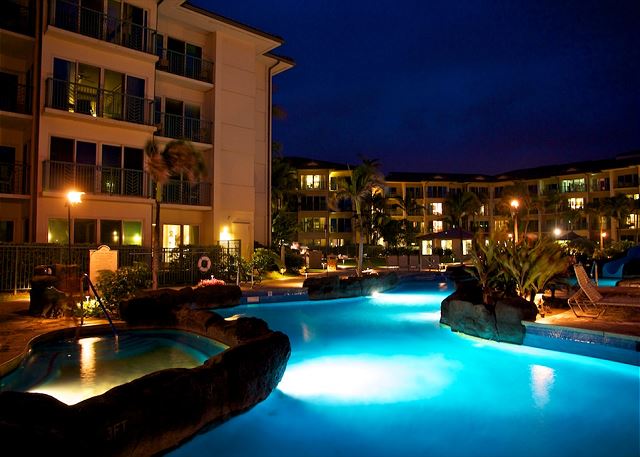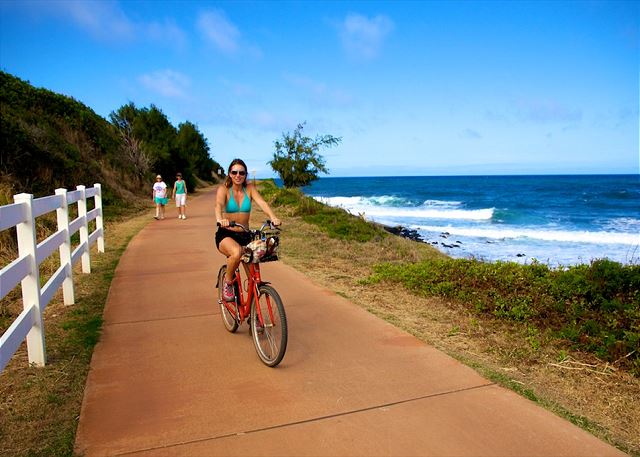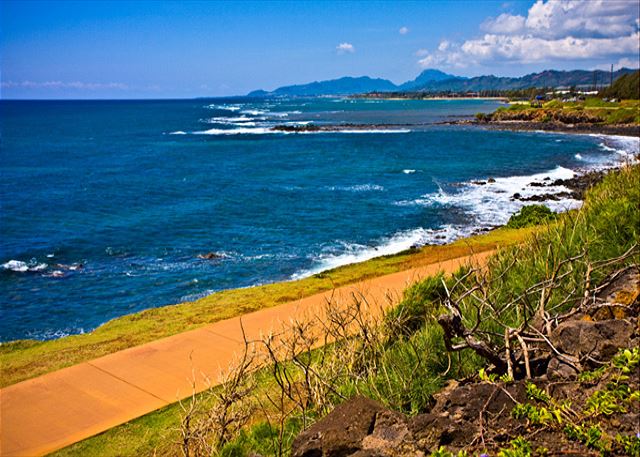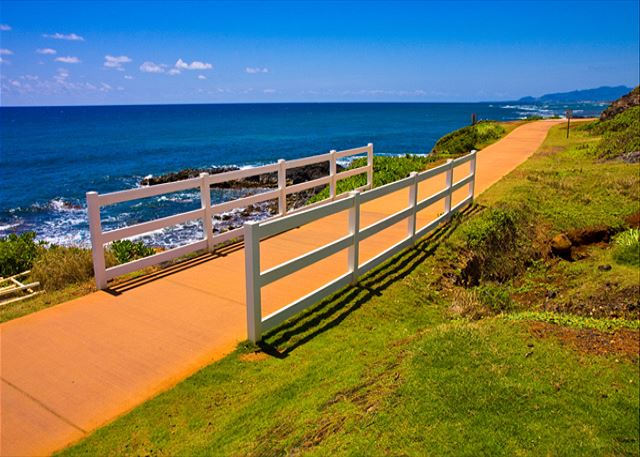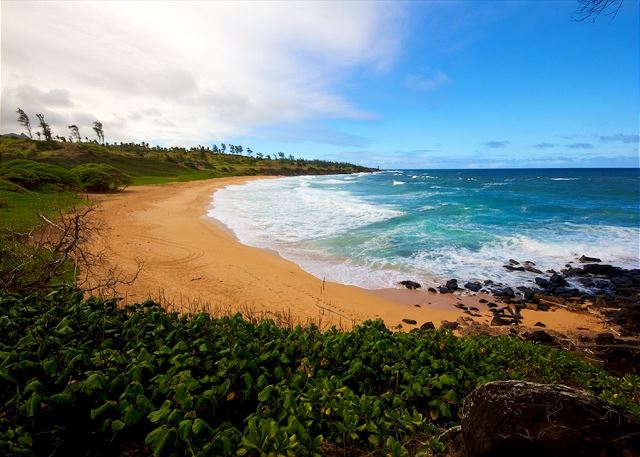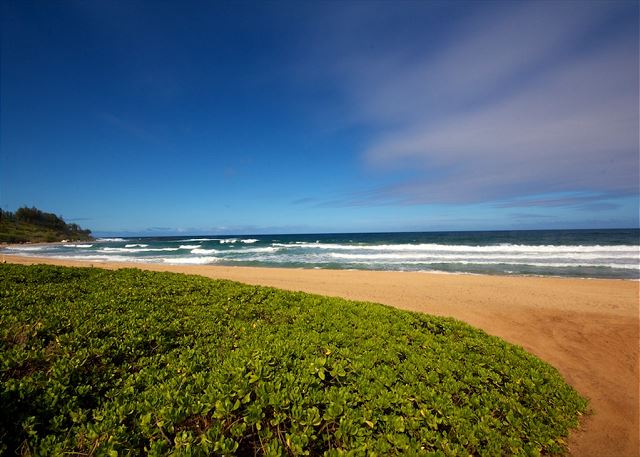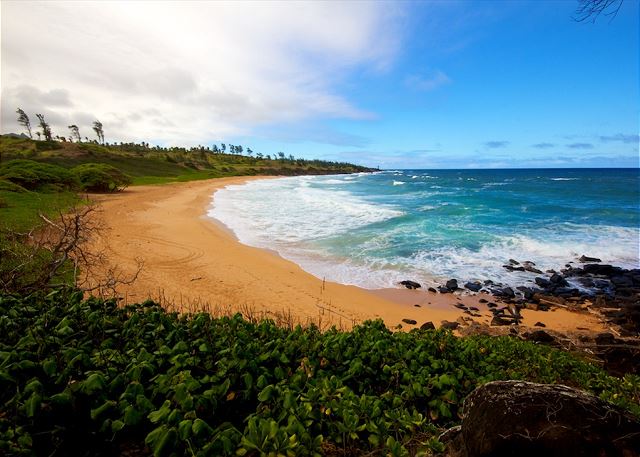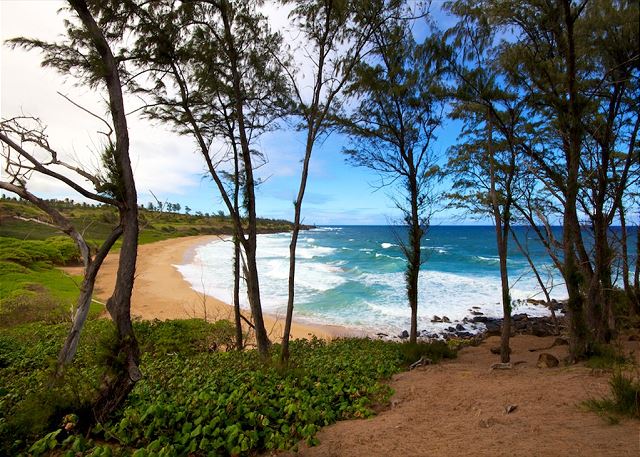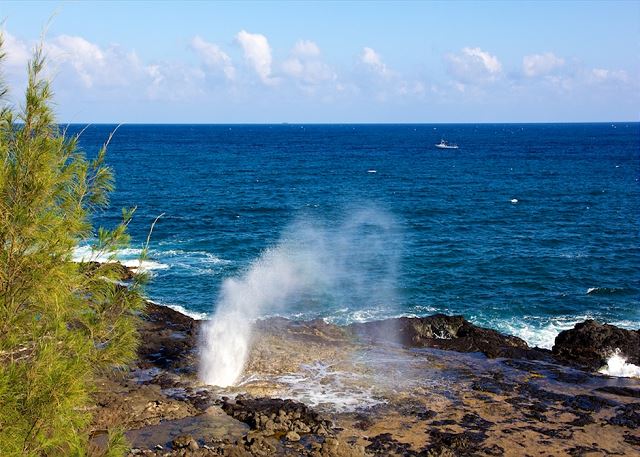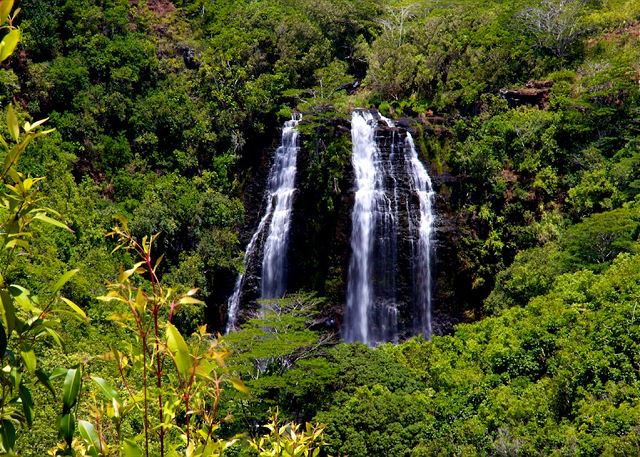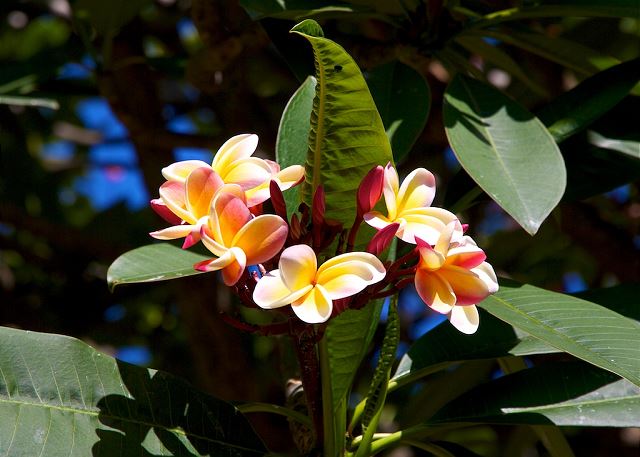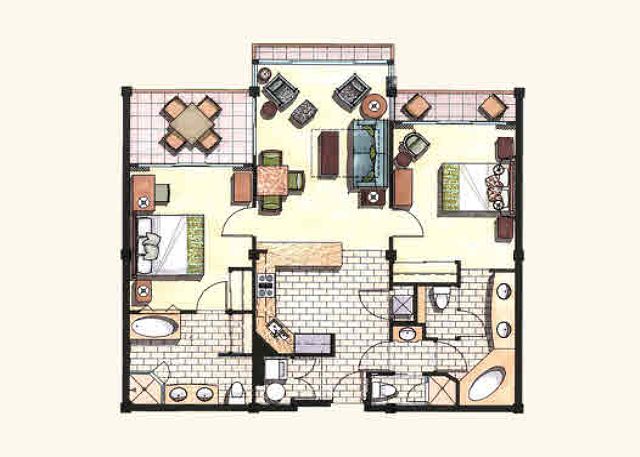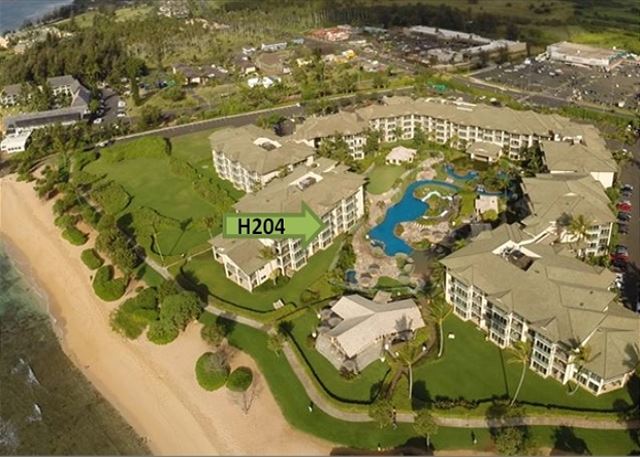 At the forefront of East Shore accommodation is the Waipouli Beach Resort. This World Class Resort provides luxury at your fingertips and offers opulent amenities for a variety of occasions.

Ushering in heavenly sea breezes, this second-story prime location provides sprawling sea vistas by day complimented by the torch-lit paradise pool by night.

Featuring a king bed, a queen bed and a queen sleeper sofa, this suite can comfortably accommodate 5-6 people. The stylish interior includes a stately kitchen with a Wolf glass cooktop & oven, Sub-Zero refrigerator, GE profile microwave, Fisher Paykel dual dishwasher drawers, granite counter tops, African Mahogany cabinets, three full bathrooms with Peruvian Travertine stone surrounds and soaking tubs. Enjoy the clean design and convenient location, with the beach and boundless Kauai adventures just beyond your private lanai.

- Located in Kapaa Town (East Shore).

- This impressive oceanfront resort features a variety of privately owned suites, condos, apartments and penthouses with state-of-the-art amenities at affordable prices.

- Amenities include central A/C, concierge service, fitness center, business center, tropical lagoon pool, jacuzzi and access to Oasis on the Beach (exceptional oceanfront restaurant).

- Centrally located on the royal coconut coast, just steps away from restaurants, shops and the Kauai Bike Path. Great location to watch the sun and full moon rise!

Perfectly positioned to accommodate the desires of everyone, the East Shore of Kauai is rich with possibilities. Flanked by epic coastline and threaded together by the public bike path, this centralized location is the social hub of Kauai. Having recently experienced a trendy transformation, the Old Town of Kapaa maintains its historic charm, yet boasts novel offerings. The towns of Anahola, Wailua and Lihue also comprise the East Shore, and carry their own unique appeal. With diverse establishments and activities, you can explore cafes, restaurants, boutiques, adventure tours, aquatic explorations and more on Kauai's East Shore.

One of the most revered places on earth, Kauai inspires a state of awe within all of us. Brimming with beauty, the oldest inhabitable Hawaiian island has both withstood the test of time and matured into a land of fertile abundance. Lush jungles, white sand beaches and the alluring ambiance of aloha enchant each moment. Offering exceptional accommodations, adventures, cuisine and culture, vacationing on Kauai is a dream come true.

TA-125-699-8912-01
| | Nightly |
| --- | --- |
| August 16 - December 14, 2021 | $390 |
| December 15 - January 05, 2022 | $449 |
| January 06 - December 14, 2022 | $390 |
| April 15 - June 14, 2022 | $390 |
| August 16 - December 14, 2022 | $390 |
Children's Ocean Swimming Area
Thank you for entering your review. The review will become available to the system shortly.
40
40
Overall Rating:
4.8
4.8
Kauai Holiday
Rating:
1
5
5
Review Date: 10/20/2021
Fantastic
Rating:
1
5
5
Review Date: 10/03/2021
Excellent location, wonderful resort, awesome views, incredibly easy, very communicative. We would stay here again in a heartbeat.
Kauai 2021
Rating:
1
5
5
Review Date: 09/22/2021
My favorite place on earth! I love this property and Kauai Exclusive is a superb host. Waipouli has everything you need for a awesome Hawaiian vacation.
This is my 4th time visiting and I will be back!
Wonderful Property
Rating:
1
5
5
Review Date: 08/14/2021
The entire rental process was easy and efficient, great communication from Kauai Exclusive throughout, and everything about the property was perfect - everything was just as advertised by Kauai Exclusive. Thanks for a wonderful experience!
Fun in Kauai
Rating:
1
5
5
Review Date: 03/16/2020
Our annual visit to Kauai to visit family. We usually stay at the Waipouli Beach Resort for 2-4 weeks. Wonderful accommodations.
Holidays in H206
Rating:
1
5
5
Review Date: 01/06/2020
This was our 3rd trip to this resort with family and friends, 2nd to this specific room. It's location in the resort has good access to the pool with a great mixed view of the slides and ocean. the has has upgrades the tv's since last visit to smart tv's which was great for the kids on Prime, Disney+ or Netflix. We've always loved this resort due to the central location on the island and the convenience of Safeway and Foodmart across the street. There are great restaurants near by also like Kenji burger (Great) and Bullshed (Amazing) right next-door. Lava Lava Beach club (very goood food) just a few minutes south.
Manager Response: 02/04/2020
Response from Kauai Exclusive Management LLC
Thank you for choosing Kaua'i Exclusive as your host during your time here on the island! We hope to host you again in the future! Mahalo Nui, The Kaua'i Exclusive Management Team
Good stay
Rating:
1
4
5
Review Date: 09/16/2019
The pool made the trip. The unit itself was fine. Not the best use of so much square footage but it had just about everything we needed. Note the if you're coming with kids that the "dining table" is a high-top with stools.
Our condo was beautiful ... Highly recommend
Rating:
1
5
5
Review Date: 03/16/2019
We stayed at the Waipouli Beach Resort. Kauai Exclusive Management was excellent to work with, very professional and helpful. Condo was gorgeous and fully equipped with great ocean views. Beyond our expectations Will definitely be back. Absolutely recommend Waipouli Beach Resort and Kauai Exclusive Management. Thank you.
H206 Stay
Rating:
1
5
5
Review Date: 02/26/2019
We have vacationed here several times and always enjoy it.
Two weeks in paradise
Rating:
1
5
5
Review Date: 01/26/2019
Excellent facilities and room. View of the ocean was good but would be better if on 3rd or 4th floor. Clean and well equipped room but needed spare light bulbs. Was a little noisy due to the family hot tub just outside but tolerable. overall aver pleasant holiday and would choose the resort again.
Great Condo and Rental Experience
Rating:
1
5
5
Review Date: 11/23/2018
Condo is situated well with views of the ocean and pool area as shown in the pictures. Unit was immaculately clean. We had two requests which we reached out about and Sean was very quick to respond and address. The beds were comfortable, and and we slept well as the mattresses were not too firm and not too soft (as a point of reference we use a Novaform 3" mattress topper on our mattress at home). That said we would recommend replacing the queen mattress in the unit soon as it has a sizable sag on one side but since only one person in our party was sleeping on it they just slept on the side and it was fine (I still rate the unit 5 stars as it didn't affect the quality of our experience). I highly recommend this unit and Kauai Exclusive Management was great to work with.
H206
Rating:
1
5
5
Review Date: 11/06/2018
Beautiful resort, excellent room.
Wow Nice space
Rating:
1
5
5
Review Date: 10/30/2018
Beautiful stay at a beautiful resort on a beautiful island it was wonderful
Wonderful!
Rating:
1
5
5
Review Date: 10/16/2018
After coming from a busy three days in Waikiki, we were looking forward to a laid-back resort. Waipouli hit the mark. Beautiful, new, and everything we expected from a luxury resort. We'll be back.
Great condo
Rating:
1
5
5
Review Date: 08/07/2018
Really great location and beautiful resort.
Perfect family vacation spot
Rating:
1
5
5
Review Date: 05/26/2018
We could not have been more pleased with the location and value of this beach resort condo.
We could be from our room to the pool in less than 2 minutes!
The Beds and pillows were very nice! ( I'm usually hard to please in this regard). The kitchen and bathrooms are very spacious.
We are very happy that we chose this area of the island, so many close conveniences for a family from a new grocery store, Starbucks, McDonalds (for our 7yo), and other great local restaurants.
The in room Washer & Dryer was a huge plus for our family of four, and really helps for an extended stay.

I would highly recommend Joshua and his property to any family, friends and fellow Airbnb's looking for the perfect spot on Kauai for an exceptional value and first class experience. ~JJ
New Years in Kapaa
Rating:
1
5
5
Review Date: 01/20/2018
Our stay at Waipouli Beach Reach over New Years was a 5 star experience.Our Rental Host was quick to assist us in every way and they referred us to Thomas who was very helpful with activities. Our family had 3 condos for 7 nights and all of us were extremely pleased with our accommodations. The pool and hot pools were a real plus for our age range of 9 to 76. Highly recommend.
Great location, Beautiful Condo!
Rating:
1
5
5
Review Date: 01/08/2018
We stayed for 4 nights over the Christmas holiday. This was a fabulous condo!! Our family of 6 (kids ages 8, 11, 13, and 16) loved the view of the ocean and the pool area.There was plenty of space for all of us and a very well equipped unit. The kids loved the water slides and family hot tub, all of which we could see from the balcony of our unit. The resort has a beautiful beach (although we did not swim here). You would never know that you were across the street from a Safeway, Subway, Panda Express, ABC Store and a new Ross' coming soon. You MUST eat at the new Coconut's restaurant- fish tacos were fabulous! A great place for families. We hope to return!
Great location and condo.
Rating:
1
5
5
Review Date: 10/30/2017
The Amazing Waipouli Beach Resort!
Rating:
1
5
5
Review Date: 09/12/2017
This was the second stay for our family of 4, parents and two little ones. The proximity to beaches, shops, and restaurants make this a great location to stay with no need to leave except to site see.
The rooms were exceptionally comfortable and clean with very nice amenities. The bedrooms had fans or screen doors if you wanted to feel the breeze from the ocean or the AC which was awesome for the middle of the day when it warmed up.
From the patio and living room the view of the ocean and the pool was enjoyed by all.
Being so close and overlooking the pool made it easy to keep an eye on the kids while they played in the pool.
The pool had something for all ages from the sand bottom kids jacuzzi and pool area, water slides, lazy river, and mermaid cave, to the adult only jacuzzi and the poolside bar with food service.
The restaurant onsite is one of my favorite on this part of the island both for the food and the view.
We recommend staying at this place to all and personally will return as often as possible.
Great Resort
Rating:
1
5
5
Review Date: 08/29/2017
The Condo was perfect. We could see the sun rise from our lanai. The condo location was great, only 40 min away from either the north shore or south shore. Everything was clean and comfortable. Absolutely no complaints.
Kauai trip
Rating:
1
4
5
Review Date: 08/03/2017
The resort was very nice. It was clean and well kept. The interior of the room was updated, clean, and comfortable. There was a good view of the pool and partial view of the ocean from the lanai. The workers were polite. It was a nice stay. The only disappointing feature is that the beach within steps of the resort is not a swimable beach. Each daily numerous jellyfish were washed ashore and the secure guards at the resort would warn not to swim. Also the wind and waves were quite stronger on this side (East windward side of the island). Otherwise, it was a pleasant stay!
Very nice condo in great condo complex
Rating:
1
5
5
Review Date: 04/19/2017
This condo was very nice and I do recommend it. It was very clean (except for a tiny bit of dust on top of our dresser). The view from the decks were great. There is often a breeze but it isn't too much. We went in April and we preferred to have the doors open rather than to be cold from the AC. The complex is beautiful and very well maintained. We enjoyed staying in Kapaa. It is much cheaper overall than Poipou or the North. There are also many great restaurants and it is centrally located.

My kids loved the pool and met new friends. The restaurant had good food and would usually deliver to the pool if you asked. It is separate from the condo and you can't charge to the room so you must remember to bring your credit card down to the pool. The beach was beautiful but wavy and rocky. Not a swim beach.

A couple of negatives;
The screen on one of the bedrooms was off the rails and no matter how many time we tried to put it back on it always fell off. I asked to have the cleaners come for us midtrip and they showed up. I was hoping they would pick up and put things in piles but they mostly just vacuumed around stuff. It still felt messy.
Home Away from Home
Rating:
1
5
5
Review Date: 02/19/2017
Everything in the unit was well thought out- from the kitchen equipment to the yoga mats!
Lovely condo in great locations.
Rating:
1
5
5
Review Date: 12/06/2016
The condo itself was impeccably maintained. 2 beds and basically 3 baths - loads of room and a lovely view right out to the ocean.
November Vacation with my sis
Rating:
1
3
5
Review Date: 11/23/2016
Lovely and comfortable condo. Kauai Exclusive stayed in touch by phone, email, and text. So I had all the info for a smooth arrival. H206 is gorgeous, just like the photos. Wished I had my grandsons with us, the pool was so perfect for little ones.
On the negative side...., There was scaffolding on this building obstructing our view of the ocean. Not happy. We chose this unit for the view.
The shower head in the queen room was new but incorrectly installed. It sprayed forward and away. So weird. There are High end appliances that are very high tech and may require going to the instructions that are in the drawer under the phone. The traffic light to cross into the Safeway is 3.5 to 4 minutes long. The Kuhio hwy gets heavy traffic, stop and go a few times a day. But the Safeway and Foodlane are super convenient.
We ate at the Oasis right there in the property. It was wonderful! Service was great. Big price tag. Four adults = $250 including 4 cocktails.
Beach was beautiful but not a swimming beach in November. Too rough. Go to Lydgate park (3mi south) for a protected swim in the ocean, or the Marriott by the airport. Snorkeling best at Poipu this time of year.
Yes, I would stay here again! But check first where building maintenance is happening. Kauai Exclusive left out that bit of info.
Waipouli H206 - October 2016
Rating:
1
5
5
Review Date: 11/02/2016

We absolutely loved this condo during our stay in Kauai!! The AC worked great which made my wife very happy, and the setup with both master bedroom suites worked very well with four people.
The pool and hot tubs were wonderful, we loved laying by the pool soaking up the sun all times during the day. The beach was good, the surf was high so not very swimmable during our stay.
The shower heads do need to be changed and the kitchen faucet leaked around the base at the countertop.
We will be back on our next visit to Kauai for sure!!!
Terrific Location
Rating:
1
4
5
Review Date: 10/03/2016
We loved where this was located on island....central to everything! So happy that it had a/c. Beach is lovely & just right there. Very clean rooms with comfortable beds. Shower heads were only turn off. They need upgrading.
Always a beautiful place to stay and relax.
Rating:
1
5
5
Review Date: 06/28/2016
Absolutely wonderful place. This is our third time staying here and plan on returning again next year. The location is perfect for us and we enjoy all the condo has to offer for our own cooking. We utilized the barbecues on the complex this year, too, which were so convenient to use.

A couple things that we mentioned it was odd that the condo was missing were: kitchen dishcloths and any light blankets for the pull out couch bed.
spring break
Rating:
1
4
5
Review Date: 04/14/2016
excellent, very smooth process for reservation, check in , great advice from concierge on what to do and on booking us several activities
Family Vacation in Kauai
Rating:
1
4
5
Review Date: 04/03/2016
a very family friendly resort experience. Its a "small" resort compared to others but has all the amenities, the the size of the resort results in each apartment being a equally accessible. Apartment size and amenities are fantastic - everything you could want! Pool is great - we went during spring break so it was a little crowded but that can't be helped. We rented bikes from the lobby and did a 8 mile bike ride with the kids and also ate at the Oasis restaurant - love these conveniences!
our first Kauai vacation
Rating:
1
5
5
Review Date: 03/05/2016
We had a wonderful time in this unit. We were still a little disappointed that we had to be moved there when the one we had rented was closed for structural repairs but it worked out fine. The other unit was a smaller complex and closer to the water but this one was well cared for and spacious. The only suggestion we would have is maybe a few cleaning supplies be in the unit. We could have used some dish soap and maybe something to clean the table with.
kauai h206
Rating:
1
4
5
Review Date: 01/30/2016
Beautiful condo, great property. We had plenty of room for 2 couples.
9 days not enough
Rating:
1
5
5
Review Date: 11/13/2015
We returned here because we had such a great experience on our first stay (although a different unIt). We love this resort! ( dreaming of being back there now!!) H206 was great location and clean and well-maintained. Since we stayed in another unit last time, I would say that H206 could have used a few more kitchen items and a few more towels, but that is only because I am comparing to last unit. Maybe no one else would feel that way. They replaced the dishwasher while we were there so future visitors will be pleased to have a new one. That was a bit inconvient but did not affect our overall stay. I would go back on a moments notice!!
Definitely coming back!
Rating:
1
5
5
Review Date: 10/22/2015
Absolutely amazing location! Central to all activities on the island! Top of the line everything! Kids loved the pool, great little town!
Comfortable stay
Rating:
1
5
5
Review Date: 09/25/2015
Comfortable accommodations, great condo location and relaxing pool. Joshua made booking easy and a pleasure.
Wonderful Week!
Rating:
1
5
5
Review Date: 07/29/2015
Our stay was great except the last 2 nights the AC was not working.
Perfect!
Rating:
1
5
5
Review Date: 07/10/2015
Everything was perfect, way more than we expected.
beautiful place to be
Rating:
1
5
5
Review Date: 02/09/2015
The place was beautiful, convenient, comfortable. The pool and hot tub we're great. The hot tub had a sand bottom. The kitchen was very functional and they had grills outside that we could also use.
Fun in the Sun - January 2015
Rating:
1
5
5
Review Date: 02/02/2015
We just returned from a fantastic 2 week stay at Waipouli Resort. The condo (H206) had everything we needed to make a great stay. The view of the ocean and pool were amazing. We enjoyed the great pool, fitness center, and Oasis restaurant. The condo was very clean and the bedding and towels were exceptional. The management staff were very friendly and helpful. Any inquiries we had were answered quickly. The location was great – close to grocery stores, shopping, walking and cycling path, great beaches (especially enjoyed Lydgate Park and Kealia Beach), and centrally located for exploring the island. We will definitely return!!
Your request has been sent. We look forward to meeting all your vacation needs!
Use of this website constitutes acceptance of the KauaiExclusive.com Terms and Conditions and Privacy Policy.
©2020- Present KauaiExclusive.com, Inc, All rights reserved. | Website Design by Beyond Pricing