waipouli-beach-resort-h202
waipouli-beach-resort-h202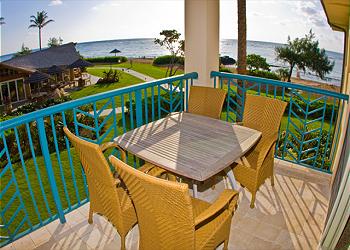 Waipouli Beach Resort H202
https://www.kauaiexclusive.com/rentals/properties/waipouli-beach-resort-h202/
Waipouli Beach Resort H202 | Vacation Rental in Kauai
H202 - Prime Corner OCEANFRONT Suite **AC** Resort Pool & Restaurant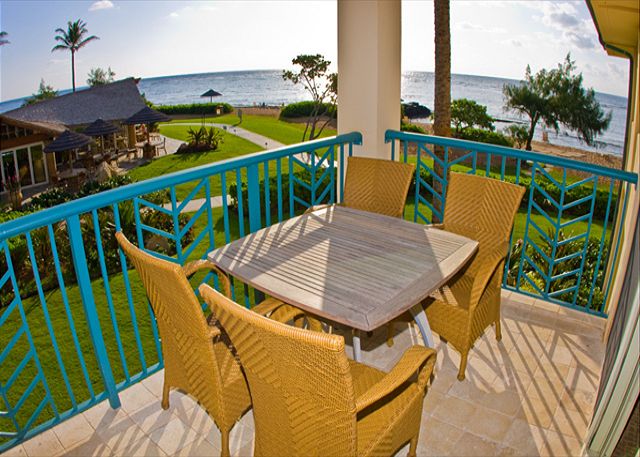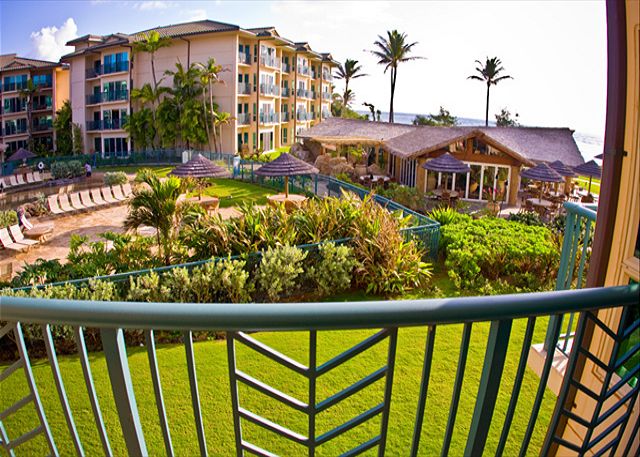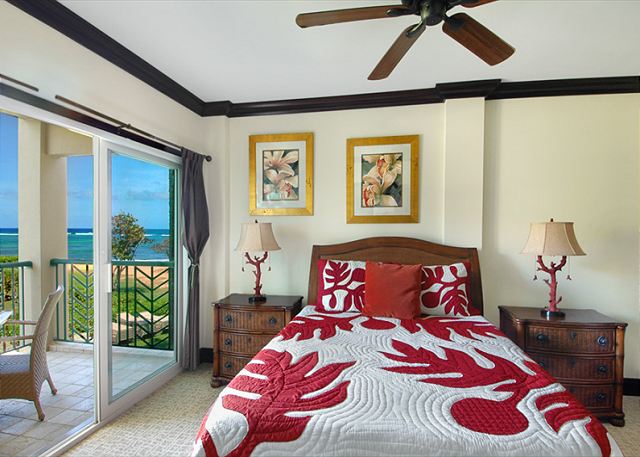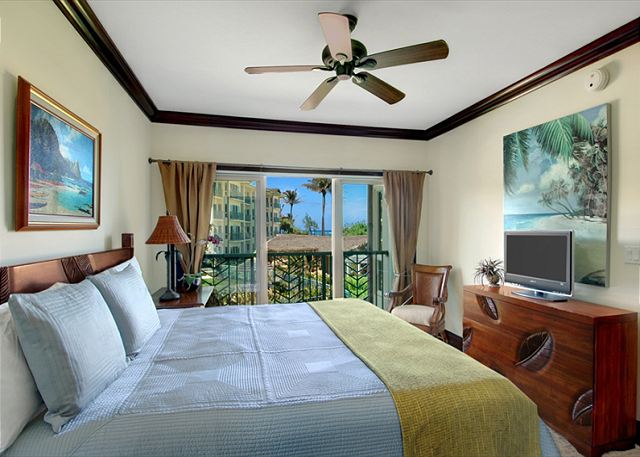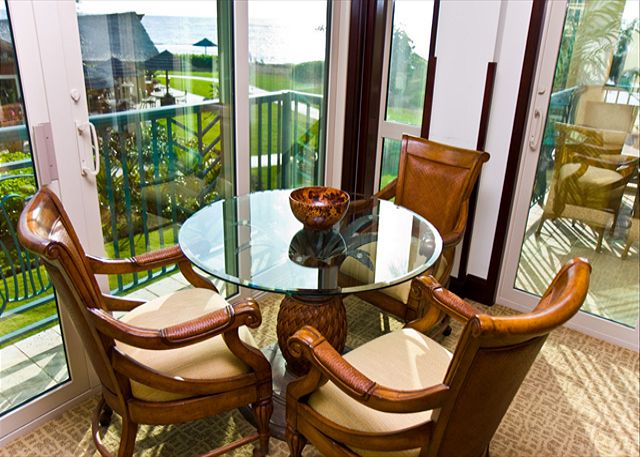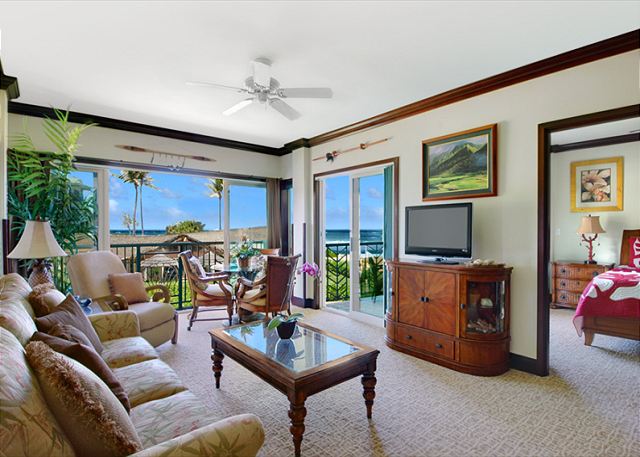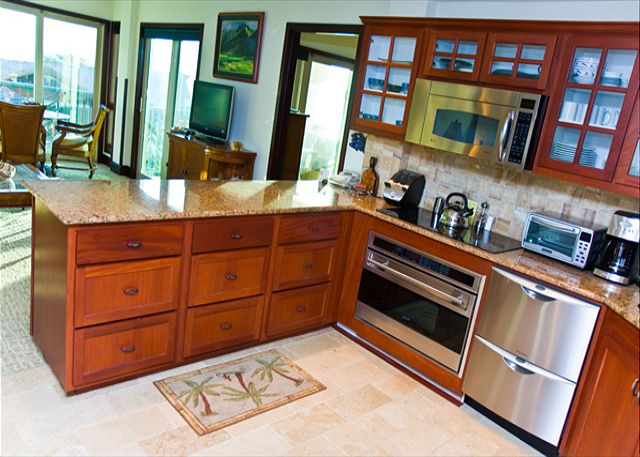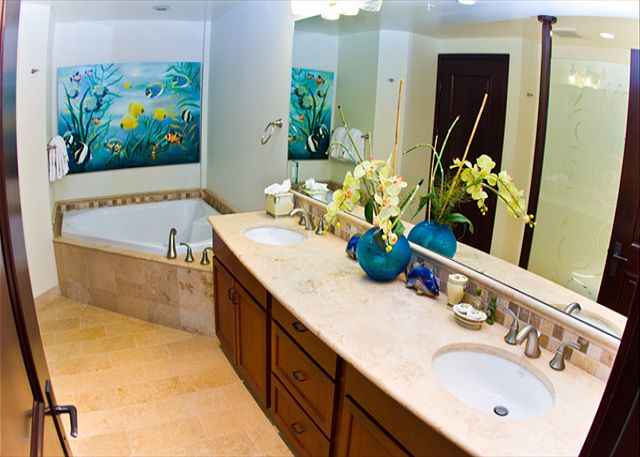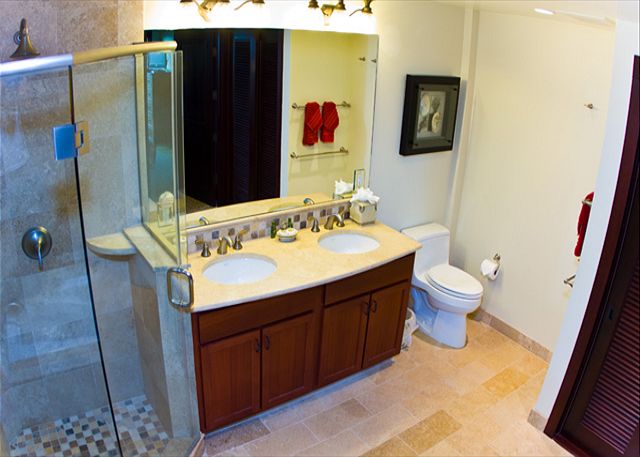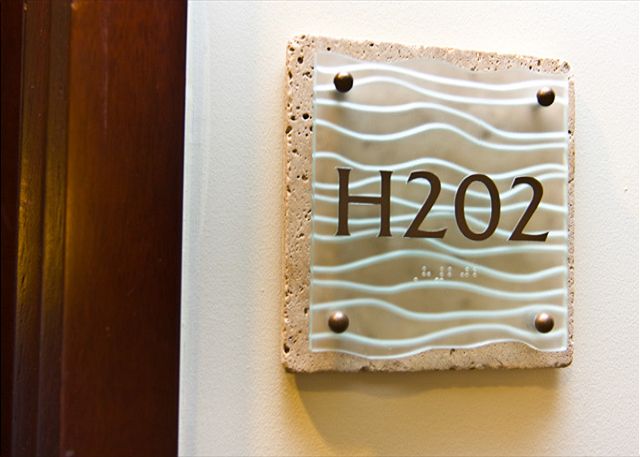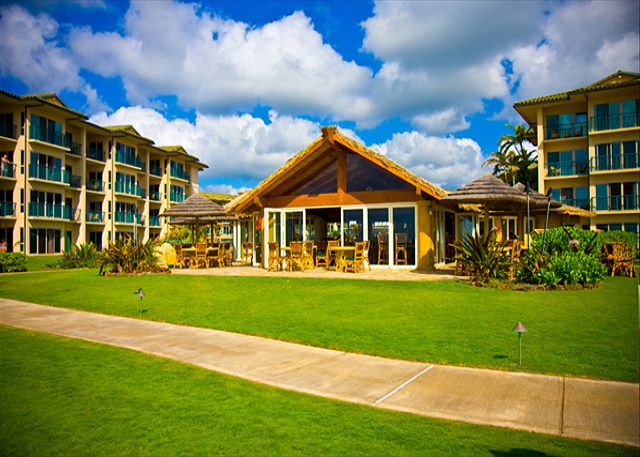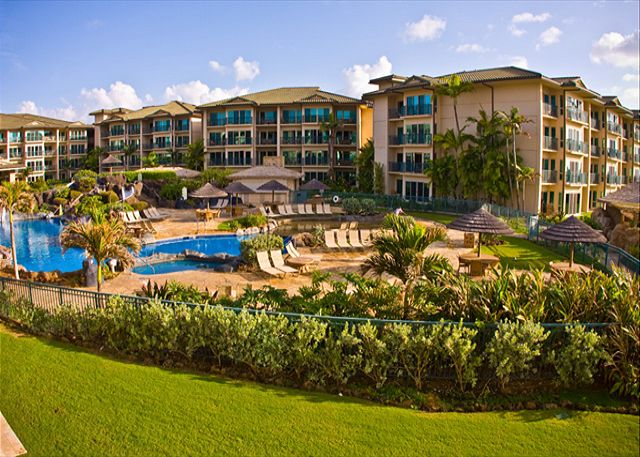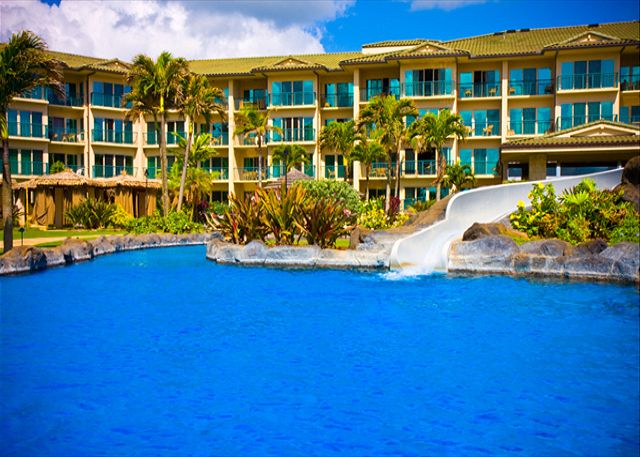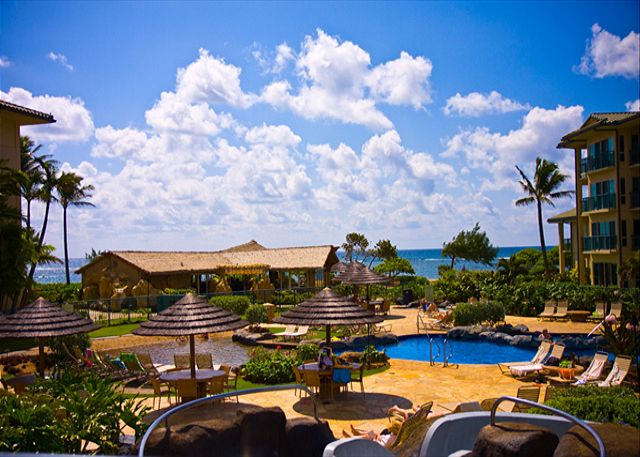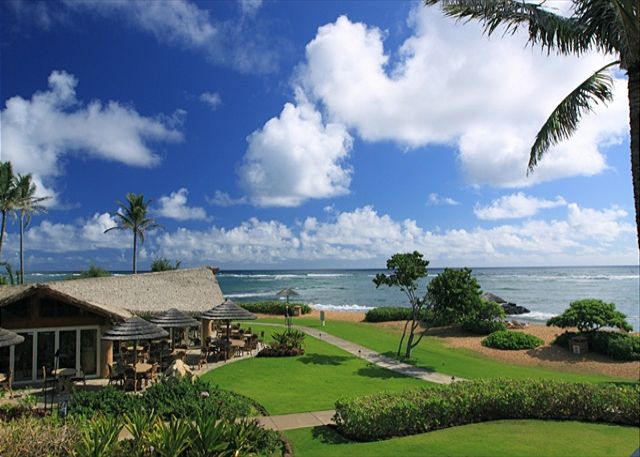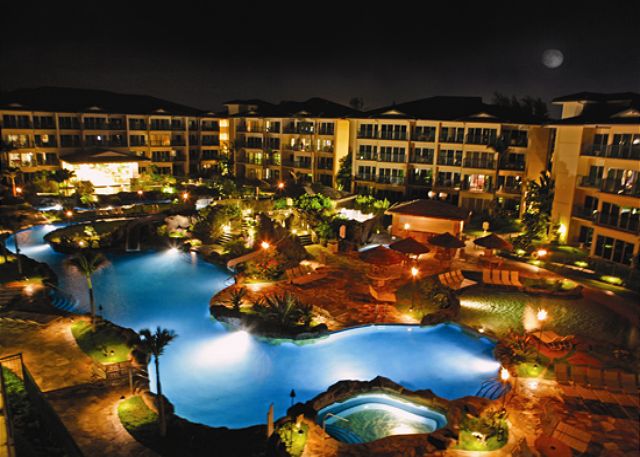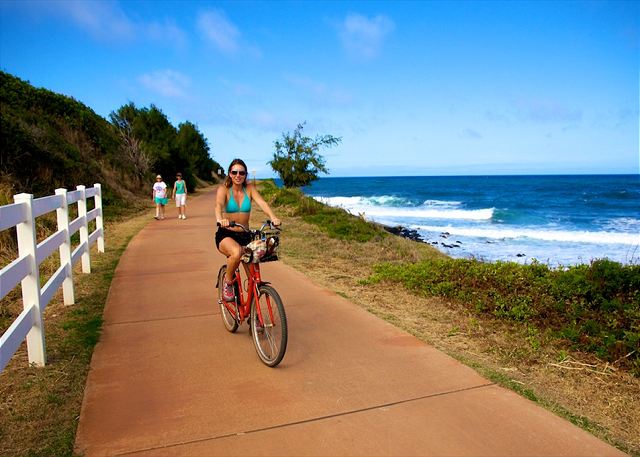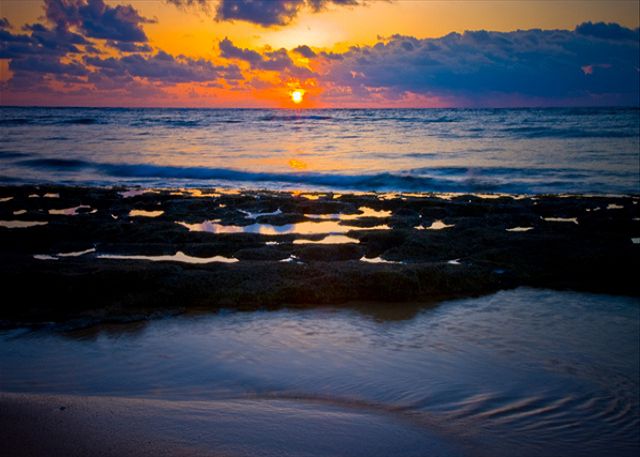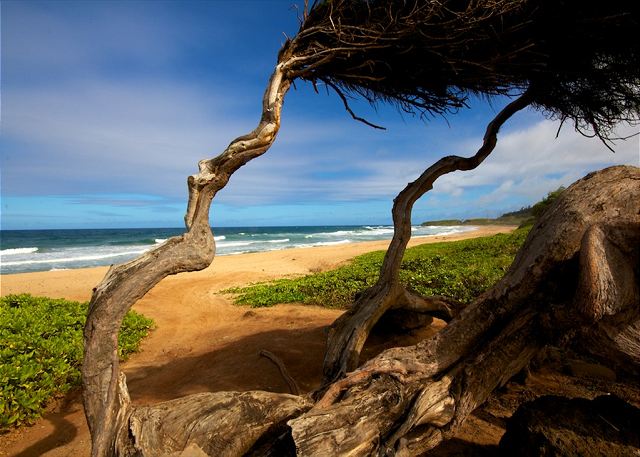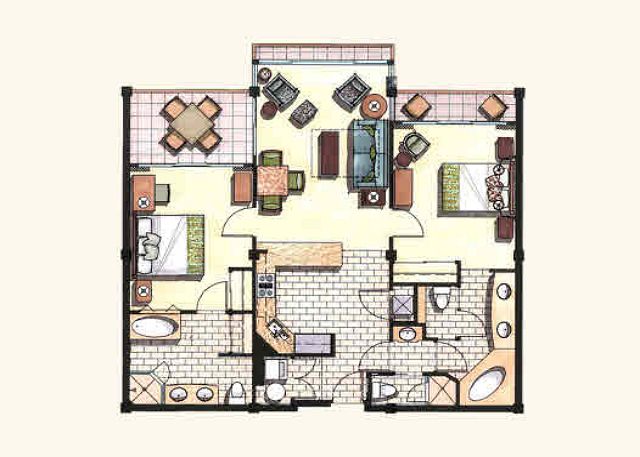 At the forefront of East Shore accommodation is the Waipouli Beach Resort. This World Class Resort provides luxury at your fingertips and offers opulent amenities for a variety of occasions.

One of Waipouli Beach Resort's most incredible corner suites, this second-story oceanfront location provides sprawling sea views by day complimented by the torch-lit paradise pool by night.

Featuring a king bed, a queen bed and a queen sleeper sofa, this suite can comfortably accommodate 5-6 people. The stylish interior includes a stately kitchen with a Wolf glass cooktop & oven, Sub-Zero refrigerator, GE profile microwave, Fisher Paykel dual dishwasher drawers, granite counter tops, African Mahogany cabinets, three full bathrooms with Peruvian Travertine stone surrounds and soaking tubs. Enjoy the clean design and convenient location, with the beach and boundless Kauai adventures just beyond your private lanai.

- Located in Kapaa Town (East Shore).

- This impressive oceanfront resort features a variety of privately owned suites, condos, apartments and penthouses with state-of-the-art amenities at affordable prices.

- Amenities include central A/C, concierge service, fitness center, business center, tropical lagoon pool, jacuzzi and access to Oasis on the Beach (exceptional oceanfront restaurant).

- Centrally located on the royal coconut coast, just steps away from restaurants, shops and the Kauai Bike Path. Great location to watch the sun and full moon rise!

Perfectly positioned to accommodate the desires of everyone, the East Shore of Kauai is rich with possibilities. Flanked by epic coastline and threaded together by the public bike path, this centralized location is the social hub of Kauai. Having recently experienced a trendy transformation, the Old Town of Kapaa maintains its historic charm, yet boasts novel offerings. The towns of Anahola, Wailua and Lihue also comprise the East Shore, and carry their own unique appeal. With diverse establishments and activities, you can explore cafes, restaurants, boutiques, adventure tours, aquatic explorations and more on Kauai's East Shore.

One of the most revered places on earth, Kauai inspires a state of awe within all of us. Brimming with beauty, the oldest inhabitable Hawaiian island has both withstood the test of time and matured into a land of fertile abundance. Lush jungles, white sand beaches and the alluring ambiance of aloha enchant each moment. Offering exceptional accommodations, adventures, cuisine and culture, vacationing on Kauai is a dream come true.

TA-071-865-1392-01
| | Nightly |
| --- | --- |
| August 16 - December 14, 2021 | $450 |
| December 15 - January 05, 2022 | $489 |
| January 06 - December 14, 2022 | $450 |
| April 15 - June 14, 2022 | $450 |
| August 16 - December 14, 2022 | $450 |
Children's Ocean Swimming Area

Oceanfront Bar and Grille
Thank you for entering your review. The review will become available to the system shortly.
112
112
Overall Rating:
4.8304
4.8304
Great Location
Rating:
1
5
5
Review Date: 06/15/2021
We had a great experience at Waipouli in H202. The view out of H202 is fantastic. We loved the pool and the location is perfect to visit all the other parts of the island. We do wish that there were more snack and drink options at the pool. The Oasis Restaurant is too expensive for pool food and drinks. The exterior of the building could use some maintenance and we had some minor maintenance issues in our rental, but the maintenance staff came right away and were so helpful.
The Best Time....!!!
Rating:
1
5
5
Review Date: 03/22/2020
Great place and accommodations..! Will be back!
Escape to Kauai
Rating:
1
5
5
Review Date: 10/16/2019
Very relaxing. Beautiful scenery. Plush accommodations
Top notch service at Kaua'i exclusive
Rating:
1
5
5
Review Date: 09/14/2019
The location, property and staff were all amazing. The staff at Kaua'i Exclusive bent over backwards to make sure our stay was perfect. I would highly recommend for any future trip to Hawaii. We have a 18 month old and 4 year old and they were enchanted with the place!
Perfect Location
Rating:
1
5
5
Review Date: 08/26/2019
We would definitely consider staying here again if we came back to Kauai. The condo was beautifully appointed, very clean, and we loved the location in the complex. Great ocean view and also a view of the restaurant and pool so we could keep tabs on our family in the pool area. We could sit on the lanai and listen to the live music in the restaurant on Wednesday evening. Loved the pool and the fact that you can borrow up to 6 towels per condo and exchange them for clean ones at the end of the day or next morning. Management company very responsive to the couple of questions I sent through the Rental Host app. Small beach area outside complex is usable but the waves broke hard against the shore. My teenagers got in but didn't hang out for long. Condo was lacking an ironing board, beach chairs, and a colander for draining pasta or veggies. But all other basics were there. Would definitely return!
Great location, view and unit
Rating:
1
5
5
Review Date: 08/05/2019
We loved this resort and it's location. We were able to get to both sides of the the island in a reasonable amount of time. The unit was perfect with a great view of the sunrise each morning.
H202
Rating:
1
4
5
Review Date: 07/28/2019
Unit is absolutely wonderful, clean, great view. Beach and pools very nice. Across street are grocery stores and many restaurants.

Hotel run by Outrigger (not management company for unit H202) is ok.
Great Condo for family!
Rating:
1
5
5
Review Date: 06/17/2019
We had a great stay in this condo! The location was great, centrally located on the island. It was awesome having a grocery store right across the street. The condo was clean. I wish the pantry had a few more basic items, like salt and pepper. Otherwise everything was fabulous!
More than I expected!
Rating:
1
5
5
Review Date: 05/05/2019
Great view, great place, clean and very comfortable, beautiful condo, I'll stay in it again
Family Friendly Oasis
Rating:
1
5
5
Review Date: 04/15/2019
This rental was SO perfect for our family of 4. It was spacious, clean and had everything we could have thought of needing. Having laundry in the unit was super helpful with kids. Every morning we watched beautiful sunrises from our lanai and enjoyed a glass of wine in the evenings. The location was centrally located so we felt like we could see all parts of the island easily. The pool was fabulous, wonderful exploring beach to walk on and enjoy. It was a perfect week and we could not recommend it more!
Excellent Experience!
Rating:
1
5
5
Review Date: 03/26/2019
From beginning to end, they answered questions quickly. They also had a concierge that would answer any questions about activities on the island (prices were not cheaper than booking ourselves, but they were very helpful).
Wonderful Time!
Rating:
1
5
5
Review Date: 03/04/2019
Well designed condo with great views!
Wonderful experience1
Rating:
1
5
5
Review Date: 08/01/2018
Thoroughly enjoyed our stay. Beautiful condo and resort. We would definitely return.
Love Kauai
Rating:
1
5
5
Review Date: 06/27/2018
This is our second tine in the last two years renting at Waipouli Beach Resort. We stayed with another couple and every morning we enjoyed coffee on the lanai watching the sunrise. Condo was clean and well equipped. I also rented H206, for my son and his wife and two grandkids. The pool is family friendly and the grandkids loved the waterslides. I highly recommend this condo if you're bringing the family. The only complaint is the traffic light getting out (turning left) is sooooo long.
our stay
Rating:
1
5
5
Review Date: 06/19/2018
we had a most enjoyable time on our was too short! the room was wonderful minus a couple of issues... the bathroom shower leaked all over the floor. and the bathroom door handle came off.. but besides that... it was stocked well and was wonderful!
Beautiful clean condo
Rating:
1
5
5
Review Date: 05/25/2018
Such a perfect location in Kauai, so many things to do which worked out great with our group of 5 since there was something for everyone. Loved the scenery on our Blue Hawaiian helicopter tour, Na Pali Adventure on the zodiak, and ATVing at Kipu Ranch! Adult kids did some amazing hiking, not for me! All of it was Top notch. Hanging around the condo was equally as awesome...renting bikes from the spa for the bike path was Priceless...easy ride to several beaches, food trucks, monk seals, gorgeous scenery! good exercise too. Only downside was the leaky shower in king suite (not sure why they don't fix it, saw review b4 we came that mentioned it and assumed it would have been fixed by now. We simply dried the rugs/bath mats to keep up).
Great place to stay in Kapaa
Rating:
1
5
5
Review Date: 05/02/2018
Really great experience overall. Water temperature in the showers was very hard to regulate. Beds were super comfortable. Amenities provided were much appreciated (beach chairs, cooler bags, umbrella, etc). Safeway and Ross right across the street. Great restaurants close by. Sand bottom jacuzzis are amazing!!! Great place for families... not so great if you dont want a pool FULL of children :)
Nice!
Rating:
1
5
5
Review Date: 03/17/2018
I Hate long reviews, so will keep this short. This is a really nice place. Everything was perfect, clean, things worked. The situation of the room is really perfect and you get a great view of Ocean and pool with a little block from wind when there is some. I definitely recommend this place. Not one bad thing to say, it was really a perfect place to stay.
Yes I would recommend
Rating:
1
5
5
Review Date: 02/01/2018
I was very happy with the resort, the location of the condo, the amenities, the location of the resort and the convenience to the businesses in the area. The cost was more than justifiable. What I am about to say should not be heard as reasons not to stay here in this room.
First, I would strongly recommend that the owner replace the sofa in the living room as it definitely sagged so that when you sit you feel like you are in a hole.
Second, Unless you just want to eat while at the resort and over pay for the food and deal with the arrogance of the wait staff, I would not recommend the restaurant on property. There are, however, numerous restaurants in the immediate area to more than satisfy your appetite and your budget.
Lastly, after staying here we went to Kona, Hawaii to another 2 bedroom condo. I wish we could have brought this unit with us even with the comments mentioned earlier.
To summarize, I would recommend this condo, this resort and this location.
Aloha
Amazing condo and resort
Rating:
1
5
5
Review Date: 01/05/2018
Our stay was amazing. The condo was perfect for our family of 4. Kitchen had pretty much everything we needed. The view and location of this condo was perfect for us. I was worried about the restaurant and bar being right there but no noise from there at all. Kapa is a perfect little town to stay in as it has everything you need and you are only a half hour 45min from either end of the island. Made our outings easy! The property is spotless right down to the bbq's. They clean them daily and it shows. The only thing this resort could use is about 4 more bbqs as they were very popular and usually a line to use them. Pool And grounds are very well maintained. Beautiful resort!
Kauai 2017
Rating:
1
5
5
Review Date: 12/04/2017
Very nice and comfortable condo. Large kitchen (with high-end appliances) was well-equipped with everything from pots to a dish-drainer to a vase. The management company was very responsive. Very close to a grocery store and other useful shops and restaurants. The restaurant on the property was just lovely.
Happy on the Garden Isle
Rating:
1
5
5
Review Date: 11/01/2017
We very much enjoyed our stay at H202. This unit is beautifully decorated and is the perfect set up for two couples. It provides the needed privacy with the convenience of staying together.
Wonderful stay in Kapaa
Rating:
1
5
5
Review Date: 08/30/2017
We had a wonderful stay at Waipouli resort. The apartment is spacious, clean and located right in the middle of the south and north attractions. The view from the balcony is amazing!!!!The resort is beautiful with well-maintained pools and jacuzzis. The beach is pretty but sadly not useable due to strong currents. The complex is located close to the main grocery shops which is very useful.
The management company was very responsive. During our stay there was a strong storm and the AC unit stopped working. They answered within minutes and made sure to fix the problem promptly.
My only critic is that the apartment is expensive but it really offers a great stay.
Great location, very nice condo
Rating:
1
5
5
Review Date: 07/18/2017
The property was clean, well maintained, beautifully decorated. Kitchen appliances A+. Very good location on the island. Definitely recommend.
H202 at Waipouli Beach Resort-Awesome!
Rating:
1
5
5
Review Date: 06/13/2017
Condo was more than we expected. Beach view in both lanais, rooms and bathrooms were larger than the pictures showed and the extra snorkel gear, boogie board and beach items were appreciated.
Wonderful Girlfriends' Getaway
Rating:
1
5
5
Review Date: 04/25/2017
Waipouli H202 is heaven. We had an amazing time, and would (will!) absolutely come back. The folks from Kauai Exclusive made everything so easy, and were always a phone call or text away when we had a question or needed anything.

We also had a great time at Oasis. Brian, Julia, Gail, and Jeff made us feel so at home -- like new friends instead of paying guests.

The property is centrally located just outside Kapaa town, and there's a complex with a Safeway and an ABC store across the street. Warning: it's a very long stoplight. But that's truly one of the only drawbacks.

We'll see you again, H202!
Excellent location and well supplied
Rating:
1
5
5
Review Date: 04/16/2017
East area of the island was convenient but not as nice as the northern Princeville area. Great location for this unit in the complex. It's 2nd floor so no security issues. View of the ocean from LR and MBR. Pool views from the guest BR. Only 2 of use so we stayed in the guest BR because we like the king bed. The place was well decorated and supplies were adequate (except for sugar for coffee). Only negative to mention was the couch. It looks nice but is pretty tired now (cushions are too soft now and sinks in too much). Oh, the main shower still leaves lots of water on the floor as others have mentioned. Otherwise, everything was pretty nice. Management company and concierge were great. Complex staff was nice. We enjoyed the hot tubs and pool area more than we expected. We didn't try the restaurant.
Great trip to Kauai
Rating:
1
5
5
Review Date: 11/27/2016
We had a great trip, weather wasn't the best but we made it work.
A perfect Honeymoon
Rating:
1
5
5
Review Date: 10/24/2016
It couldn't have been more perfect. From the friendliness of the staff, to the personal concierge, to the happy hour and amazing restaurant steps away, which is also steps away from the beach and when it's not a perfect 75 out you have the heated pool, water slide and sand bottom jacuzzi! Ughhh can I go back!
Paradise with a view
Rating:
1
5
5
Review Date: 08/16/2016
My family greatly enjoyed our stay at Waipouli Beach Resort in unit H202. We had a daily sunrise view from our unit that many others in the resort had to walk to see. At night, sleeping with the sliding glass open and screen in place was perfect. The sound of the ocean waves at night were the perfect soundtrack for sleep. The central location of the resort on the island made travel easy. I highly recommend this unit!
The PERFECT place to stay in paradise
Rating:
1
5
5
Review Date: 07/04/2016
Can you say PERFECT?? We have stayed on this property many times and we have NEVER been disappointed ! Our view was amazing. From the moment we walked through the front door, we felt like we were home. Our room was spotless and the entire property was very well maintained.
Josh went above and beyond to make our stay magical.
We were staying at a hotel next door and so disappointed.
We called Josh on the evening of Monday and within a few minutes he had a room for us on the gorgeous property.
He went out of his way to drive to where we were staying and he personally picked up our luggage and us and drove us to Waipouli Beach Resort. We think he is one of the nicest and kindest people we have ever met. We were celebrating our 25th wedding anniversary and our three days on this property made our celebration more than wonderful. Thank you, Josh, for everything you did to make our stay complete. The restaurant on property, Oasis, offered delightful meals and the servers were all so friendly. We will come back here again and again.
We have never been disappointed.
Great Stay!
Rating:
1
4
5
Review Date: 03/14/2016
We were blown away (initially) by the room when we walked in! Great views! The room was clean and well kept. It was just my wife and I staying there so it was a pretty big place for just the 2 of us. Will bring the kids with us next time!

A few gripes:
-WiFi wasn't as fast as we were expecting, but manageable.
-The showers need some attention. Don't get me wrong, they are clean and definitely nice! But, the one leaks a lot of water onto the floor outside and SOAKS the floor mat or whatever you may have sitting there. And the other one the shower door seal is coming off, which will eventually cause a leak.

My wife got on my case about the floor being wet outside the shower after showering after a night of drinking. I guess she thought I left the door open and showered? But then after HER shower the next day it happened again, and I said "see, told you, it wasn't me!"

Very well stocked room, nice appliances and furniture. Would definitely stay in this room again!
Waipouli at its best
Rating:
1
5
5
Review Date: 12/29/2015
This unit is prime location. wonderful views and the unit was very clean.
The space was great for hosting our neighbours for cocktails and the kitchen was well equipped.
Sherri & the rest of the staff saved our vacation
Rating:
1
5
5
Review Date: 12/10/2015
Sherri booked us into our condo after our first booking site was terrible (not managed by Kauai Exclusive). If you look at the picture, our unit was the floor below. We spent 13 days looking at this view, enjoying the lanai, and listening to the waves each night. We had some very relaxing times just reading & eating on the lanai. We are seniors, but still enjoyed the pool and enjoyed the sounds of children laughing and playing in the pool. The jacuzzi below closed at 10:00 p.m so the area was quiet after that. There is visible security on the site. We had small issues (i.e. with lamps and remote controls). We could call the management 24/7. Our units (we had to move the last 3 nights to the unit below) were generally well equipped. We advised staff of a few shortages. I can't emphasize enough how helpful ALL the management company people were. They tried to accommodate us in any way they could. The concierge booked us into a wonderful family luau. If you want reservations at the restaurant on site, I would book them yourself. It saves confusion if you need to change them. The Beachhouse restaurant at Poipu is excellent and the Hukilani (sp?) Restaurant nearby is also very good. We would definitely return.
H202 is pure paradise
Rating:
1
5
5
Review Date: 11/30/2015
Condo was beautiful, well equipped, comfortable, felt like home. CUT wait to go back!
Beautiful October Vacation!
Rating:
1
5
5
Review Date: 10/25/2015
We had an incredible time! We have stayed in H202 before and love the sounds and view. We had our good friends join us here. This was their first visit to Kauai and they had a wonderful time and loved this unit. We hope to return next year and may return in October as the weather was incredible. Thanks to the Waipouli staff as they responded to any questions we had. Mahalo!
beautiful view
Rating:
1
5
5
Review Date: 08/25/2015
great place to stay with a beautiful view. Only bummer was the pool, no floats, no toys, no nothing except swim. Kids were disappointed. Places we have stayed that have a lazy river lets you take a floaty thru the river.
Family Vacation in Kauai
Rating:
1
4
5
Review Date: 08/17/2015
Overall very pleased with our stay! We rented H202 and H204 for my eight members of the family! H202 had a couple issues: master bath sink cold water faucet did not work and they were unable to repair; the lamp switch was broken and the clothes washer handle was broken off! Otherwise, the unit was well equipped and comfortable! A couple suggestions for improvement.....more light in the living room (maybe a light in the ceiling fan) and the bedroom window coverings need upgrading (the bedroom window covering was missing a screw and falling off the rail, so I "repaired" it with a screw I found in the closet!). Nice place and very convenient!
Amazing views! Great location!
Rating:
1
5
5
Review Date: 08/10/2015
Our family of four (two kids 13 and 10) absolutely loved this rental for the week we stayed. It's exactly like all the photos and the ocean breeze adds even more. Great location - centrally located on the island (although we did do a lot of driving with all the activities - 600 miles in 6 days!!!). We had every breakfast in the condo and even cooked one night (fish we caught on a deep sea fishing trip!) Fully stocked kitchen - everything you need. And the quality of the furnishings is high level (heavy doors, Wolf range, sub-zero frig, etc.). However, be careful on the corners of the beds - they jut out passed the mattress (hit our chins a couple times - ouch!) The resort was nice - very laid back when we were there - and the pool/hot tubs and the Oasis restaurant were the highlights. You can check out beach towels by the pool and it was nice not to have a key to anything (it's all done by codes, including condo). We also washed clothes every night, so that was convenient to have in the condo). The beach isn't much - as others have said - and we never swam in the ocean there. But there are obviously tons of other beaches on the island (Tunnels Beach for snorkeling being our favorite). You can walk to the grocery store (we favored Safeway over Foodland - both are across the street next to a Starbucks!) and snorkel rental is just down the street (Bob's). We took a helicopter ride (Blue Hawaiian - the best!); a snorkel cruise around Napali (would definitely recommend Napali Experience - smaller boats got in the caves, and it was the highlight of our trip); zipline (Koloa Zipline was great!) and deep sea fishing (Lehale fit the bill perfectly). We would definitely recommend this condo - wish we were still there!
Loved this Resort
Rating:
1
5
5
Review Date: 07/21/2015
Loved staying at the Waipouli Beach Resort. Our room had a great view. It was clean, the beds were comfortable, the grounds were beautiful and a good restaurant. Will stay here again when we return to Kauai
Happily surprised
Rating:
1
5
5
Review Date: 07/07/2015
Our adult daughter and we really enjoyed our location and the property overall. It is confusing, and in our case a bit disappointing, that the King bed is in the guest room and the Queen in the master suite. Our daughter got the benefit of the larger deck. We did have some maintenance issues that took several attempts to get resolved, and some will require more work (washer door) and leaking shower door, but the staff attempted to respond quickly and completely. GREAT location and the pool and restaurant were good and accessible.
Great location
Rating:
1
5
5
Review Date: 06/03/2015
This was an amazing place, with beach and ocean views. We found the place well-stocked, comfortable, and beautiful.
First vacation in Kauai A dream!
Rating:
1
5
5
Review Date: 04/07/2015
We loved this propre t'y, good location, almost new. Good for activities the manager provide good customer service
Awesome condo
Rating:
1
5
5
Review Date: 03/30/2015
everything was great. great clean place, everything worked, close to the beach, close to shopping
Feb 2015 Review
Rating:
1
5
5
Review Date: 03/10/2015
2nd time we've stayed here. Great location, beautiful condos, very very happy.
We did have smokers below us for one day - smoking outside. Never reported since they were gone the next day.
Wonderful stay at H202
Rating:
1
5
5
Review Date: 02/10/2015
We Love this Unit and this Resort
2014 pre xmas - xmas
Rating:
1
1
5
Review Date: 12/30/2014
Exactly as advertised. Had a 2 bed 3 bath unit on 2nd floor. Clean, well appointed. Kitchen was great, had everything we needed. Stove top was bit tricky but worked great. Laundry in was a great bonus as well. Best of all, no one ever bothered us. It was like we owned the unit for 2 weeks. Kapaa is a great location. You need a car to see all of Kauai, but that is true anywhere. Once Christmas hits, it is very kid centric. Before Christmas it was quite relaxing. Lot's of kids isn't a bad thing, just be prepared. If you have have kids 16 and under, you won't have to worry. Safe and clean and they can be entertained on property for quite a while. We would do it again!
Manager Response: 12/31/2014
Response from Kauai Exclusive Management LLC
This guest was obviously very happy if you read their review. This was a mistake and is not fixable on our end as they gave us low scores thinking that we were # 1! We appreciate the kind words and thank you for being our guest! Mahalo, Kauai Exclusive Management
Ocean Relaxation: Aaaaaahhhh!
Rating:
1
5
5
Review Date: 12/13/2014
This Waipouli condo was spectacular! We have stayed at Waipouli six other times since opening (2005?) and this was by far the one with the best ocean view -sounds, sites, even the aroma of 'ocean spray!' Just wish you had one so close in a one bedroom. This was an 'unusual' trip for us. We come annually from AK, but had my 83 yr old mom and sister come from the mainland this time. Would also like to thank you for the 'prompt' response to the couple of problems we encountered. Shawn was great bringing us a new coffee maker and getting the door to the 'too tight' frig door. And there was one other thing, but I can't remember so you must have fixed it! Anyway, it was nice to be 'taken care of.' We also appreciated both the Hawaiian and Alaska native artwork in this condo. Everywhere you looked it was something to really 'take in' and enjoy. As 20-year Alaskans, we could tell the owners were, too. The best part of the condo were the mattresses - some owners are not replacing even after 10 years and yours were not uncomfortable and lumpy like the last one we were in. Mucho Mahalo!
Wonderful Stay in Paradise
Rating:
1
5
5
Review Date: 10/17/2014
This is the 2nd time we've stayed in this same unit. We specifically asked for this unit because it's a great location, has very high quality finishes and furnishings, is well stocked, and well maintained. And the whole staff at Kauai Exclusive Management does a great job making sure all the details are taken care of so that our only worry was to enjoy our vacation. We could not have been happier.
Fantastic Vacation
Rating:
1
4
5
Review Date: 09/04/2014
Exactly as described. A great Condo/resort. Our 2 children (Ages 6 and 8) had a blast in the pool. The only issue I had was the fact that the Condo did not have some type of black out shades over the sliding doors and windows. There are shades, but they let in too much light for me in the mornings. Not that big of a deal unless you enjoy sleeping in...
The Condo was very clean, with modern appliances. We will definitely consider staying here on our next trip to Kauai!

Pleasantly Surprised!
Rating:
1
5
5
Review Date: 08/08/2014
We always rent a house in Hanalei when visiting Kauai...this was the first condo rental. We were skeptical, at best. What a wonderful surprise to enter the immaculate, and newly renovated unit that we would call home for the week. It had everything that we could ask for. Very little in the way of household goods needed to be purchased at the store. TP, Paper towels, soaps, laundry soaps, etc. were all provided. The decor was a fun Hawaiiana, the bed was extremely comfortable, as were the pillows and all of the linens. Someone has done their homework here and made this a very well stocked vacation rental. The drive to our beloved Hanalei was not too long, and we were able to enjoy the countryside while making the daily drives. The grounds of this complex are gorgeous and extremely well cared for. The beach front is beautiful....the Oasis restaurant offers decent meals at affordable prices. A good full stocked bar also.
Beautiful Resort
Rating:
1
5
5
Review Date: 05/26/2014
The condo was just perfect. Everything was provided and the furnishings were beautiful and very comfy. The view was breath taking and hearing the sound of waves at bed time was heavenly. There was a small cooler, beach chairs which we added to, snorkel gear and anything you would need for a day at the beach. The management was excellent from beginning, mahalo Josh and I would recommend this condo to any one. The pool area was so fun, slides 3 spas, and the best MaiTi's on the island. Aloha and mahalo for a wonderful vacation. Will return again.
Great place to stay
Rating:
1
5
5
Review Date: 04/13/2014
H202 was just a perfect place to stay - right at the beach and the pool, close to the grill and the towel desk - very convenient. The place was marvelous, huge bathrooms, well stocked kitchen... it was just perfect for a family.
First time in kauai
Rating:
1
5
5
Review Date: 04/12/2014
Place was above expectations
Beautiful spot!
Rating:
1
5
5
Review Date: 04/12/2014
Great room and resort. Going back for sure!
,
Rating:
1
5
5
Review Date: 02/24/2014
Wonderful stay !
Rating:
1
5
5
Review Date: 02/02/2014
We had a wonderful stay in H202 for 10 beautiful days ! Hope go back next year !!
Nice Ocean View overlooking the Oasis Cafe
Rating:
1
4
5
Review Date: 01/22/2014
Clean well decorated.When making enquiry for booking ascertain size of bed. The second bedroom had a double size or perhaps a small queen. Many units I am told have Kings in both bedrooms. Ice maker did not work but was to be serviced once we checked out.
Waipouli Beach Resort - look forward to my next visit
Rating:
1
5
5
Review Date: 11/24/2013
Wonderful location; outstanding accommodations in every respect. Highly recommend Waipouli Beach Resort.
In a word, fantastic!
Rating:
1
5
5
Review Date: 11/04/2013
We planned our trip in two months and Kauai Exclusive Management scheduled our condo stay at Waipouli Resort without a glitch. They provided excellent service, were available 24/7 and treated us with great consideration leading up to our trip and during our stay. The condo was better than the photos; it was super clean, decorated beautifully, had beautiful views and the furniture was incredible. The resort was terrific and the amenities in the condo were excellent. So inspired were we that upon returning home we moved up our kitchen remodeling date and plan on returning to Kauai next October through Kauai Exclusive Management utilizing the same unit, H202. We are a family of 5 adults and we are all returning having had a fantastic visit. I would and have recommended this management company and this resort.
I was as pleased a PUNCH!!!!!!!!!!!
Rating:
1
5
5
Review Date: 10/14/2013
It was a wonderful stay. In FACT--I wished I had booked it for the entire 16 days we had stayed on the island--but NO--I just had to go to Princeville and stay at the Hanelei Bay Resort #9202 managed by Kauai Pacific Real Estate and coming from your beautiful Waipouli to Hanelei Bay Resort 9202--I wanted to throw up!!! You and your management company should be very proud of how you keep the property because I couldn't find a thing WRONG with this beautiful condo. I will be back again--and who needs anything else when you have Waipouli Beach Resort H202--the owner's of H202 should be proud of this management company as they are doing a GREAT job--twas' a PLEASURE!!!!Linda G from Colorado
Waipouli Beach Resort
Rating:
1
5
5
Review Date: 08/28/2013
We stayed July 24 – Aug 10, 2013
The Good:
(1)The resort is beautiful. They put a ton of resources/manpower into the grounds, and it shows.
(2)Layout of the pool is dreamy. Such a great place to spend lazy days swimming/sunning/reading/visiting.
(3)Can't pick a more central location from which to explore the whole island, and the convenience of being across the street from a major shopping complex is huge.
(4)We had a great unit with a nice view of the beach/ocean, Oasis (good people watching including two weddings), and some of the pool area from the lanai. We ate all our stay-in meals out there, except during rain. Also, great kitchen fully stocked with appliances/utensils/cookware, and good washer/dryer.
(5)Friendly and helpful staff in general.
The Bad (these are minor complaints, but worth noting):
(1)Cleanliness upon arrival was so-so. Fridge/freezer should've been cleaner, and we found peanuts under one bed and candy wrappers and a soiled toddler outfit (!) behind the other.
(2)Pool staff can be a bit militant about kids' toys in the pool area.
(3)The phones in our unit were very spotty – never were all of them working at the same time. Also, the seal under one of the shower doors was bad, and the floor got soaked every time we used the shower.
(4)I contacted Kauai Exclusive Mgmt with questions before leaving for Kauai, and was given outright incorrect info which turned out to be a huge inconvenience (e.g., was given the wrong ph. # in the unit which created all kinds of problems for family trying to contact us, and was told there was no snorkel gear or beach gear in the room – there were lots of both – and so we brought our own from home unnecessarily).
Overall we were very happy with the unit and resort, and would stay there again in a heartbeat.
This is a great property especially for families
Rating:
1
5
5
Review Date: 08/26/2013
We love this property we have been there 3 times and just booked our 4th trip there.
Waipouli Beach Resort - H202 (July 24 - Aug 10, 2013)
Rating:
1
5
5
Review Date: 08/12/2013
THE GOOD
(1) The resort is beautiful. A great deal of effort goes into maintaining the grounds, & it shows. (2) The pool is awesome, especially for kids. (3) Kapa'a is probably the best place on Kauai from which to explore the whole island. It was a huge convenience being across the street from a major shopping complex. (4) H202 is very nicely furnished. It has a full working kitchen with lots of cookware and great appliances, as well as a washer & dryer. Also, we had a great view of the beach/ocean from our lanai & we ate most of our stay-in meals (except when it was raining) on the lanai. (5) Staff were generally friendly & helpful.
THE BAD
(1) Unit cleanliness upon arrival. The fridge/freezer hadn't been cleaned thoroughly. We found peanuts under the bed in one bedroom, and candy wrappers and a soiled toddler outfit (!) behind the bed in the other bedroom. (2) There were three phones in our unit and they never all worked at the same time. (3) Before our arrival I asked Kauai Exclusive Mgmt if there were beach toys and/or snorkel gear in the unit, to which the response was no. There was tons of snorkel gear in one of the guest bedroom closets (we brought our own, unnecessarily). I also asked for the ph # in H202 & they gave us the wrong # so for the entire stay whenever family tried to call us they got a "not in service" message. It was only after we left Kauai that we discovered the # we were given was wrong. (4) The rubber seal under one of the showers didn't work, which left the bathmat & tile floor soaked every time we used the shower. (5) The pool staff can be a bit militant about kids using toys in the pool area. We had some diving toys (for my daughter) that fit in my swimsuit pocket. When one of the pool staff saw them, she said we weren't allowed to use them. We had been using them for days up to that point, but she wouldn't budge.

On the whole, a really nice place to stay especially for families with kids. We would stay there again,
The Best Vacation Ever!
Rating:
1
5
5
Review Date: 07/25/2013
Waipouli Beach Resort is an invitation for fun and relaxation. We had an amazing view of both the ocean and the lovely well-maintained gardens and pool area of the resort. The living area was warm and inviting. We definitely will return for another fantastic stay at this resort.
Great spot for families
Rating:
1
5
5
Review Date: 07/04/2013
Stayed for 12 days and had a great time in this condo. Location within complex is great --Direct view to beach. We had 3 adults and 4 kids (7, 5, 22 mo, and 8 mo) and they loved, loved, loved the pool. I did feel bad for the honeymooners. Tons of kids around and not really a good spot for a romantic getaway. Liked being in kapaa, lots right there and with the exception of top of waimea canyon nothing took more than an hour to drive to.
Little bit of paradise
Rating:
1
5
5
Review Date: 06/25/2013
Chose the property due to age and proximity to grocery store. Didn't know that it was almost equidistant to both ends of the road.Plan on returning as soon as possible.Great place
na
Rating:
1
5
5
Review Date: 06/06/2013
Paradise within Paradise!!
Rating:
1
5
5
Review Date: 05/13/2013
Waipouli Beach Resort is what you called "Paradise" this place is so beautiful!!
Waipouli Beach Resort April 2013
Rating:
1
5
5
Review Date: 04/14/2013
Spent one week at this resort in Kauai. Was looking for a good value for a two couple adult trip. The property is in a convenient, beachfront setting placing you in the middle of the island's many attractions. The beach area is rocky and not suited for swimming, however many of Kauai's beaches are this way. The property itself had wonderful amenities including a very nice pool with hot tubs, a beachfront restaurant, and a fitness center. We enjoyed the ability to cook when we wanted and dine out as desired. I would highly recommend this property.
Waipouli beach resort
Rating:
1
5
5
Review Date: 01/14/2013
My family spent Christmas and New Year at this fine resort and yes, I would recommend it as well as our leasing contact Josh Rudinoff. There are a few items I think should be noted about our specific unit, which was perfectly located on the second floor near the ocean. The unit is physically tired. The dishwashers are in very poor shape, the lighting is lacking, the dishes are a mongrel mix, the coffee maker so low cost it doesn't have an auto turnoff, etc. We were charged three hundred dollars dot three mid week cleanings, and there was little evidence any cleaning was really done. All that said, we had a great time, and Josh was ever pleasant and ready to help. We would go there again.
Wonderful time in Kaua'i!
Rating:
1
5
5
Review Date: 10/15/2012
We ended up having to switch resorts due to some unfortunate circumstances when we arrived in Kaua'i, but from the minute I spoke with Josh about our situation, he had us taken care of, and placed in a beautiful condo at Waipouli! The condo was beautiful- and had nice ammenities. Gorgeous views, and it was really nice being right across the street from the grocery store! All-in-all, Waipouli Beach Resort far exceeded our expectations, and we can't wait to return!
Waipouli Stay
Rating:
1
5
5
Review Date: 07/17/2012
The property was well maintained and the condo was a perfect choice. Awesome view, great amenities, high quality furnishings and very comfortable living space. The location was perfect - centrally located on the island, walking distance to grocery, restaurants and shops. Josh was very accomodating. Kauai is a little piece of paradise and made for a fabulous family vacation!!! Can't wait to come back!
Breathtaking Place - True Paradise
Rating:
1
5
5
Review Date: 06/17/2012
Our family had the best vacation at this little slice of Paradise. The ammentities were top notch. We took advantage of the BBQ grills as much as possible. The appliances were brand new and worked flawlessly. My family is looking forward to returning ASAP! Thanks Walter and Linda for the perfect vacation rental! Josh thanks for the graet hospitality!
Excellent location and beautiful facility
Rating:
1
5
5
Review Date: 05/21/2012
Location: Awesome view, peaceful, centrally located and very clean. Customer service was excellent - prompt reply to queries, very informative about the unit. Everything was wonderful and I will recommend staying here to all my friends. Beautiful place for a wedding and reception at the Oasis.
Fantasic place to stay while on Kauai
Rating:
1
5
5
Review Date: 05/16/2012
We spend Mother's day weekend and had an awesome time. The H202 unit was clean, homey and beautiful.
It's furnished and equipped with everything you need to feel like you're at home! We didn't want to go back home after staying there....LOL!
First Class Accommodations
Rating:
1
5
5
Review Date: 04/30/2012
This property provided us with a wonderful vacation home. It was extremely clean and had many personal effects left there that we were able to enjoy such as books, local music CD's and DVD's. It had top notch appliances and comfortable living and sleeping rooms. Having grocery and drug stores nearby as well as restaurants made it a very convenient location. We thoroughly enjoyed our stay here and will highly recommend it to others.
Nice accommodations, centrally located.
Rating:
1
4
5
Review Date: 04/09/2012
Very nice condo unit. Tasteful furnishings, and high end finishes. The balcony facing the ocean was very nice. The location is very convenient to shopping and dining. The central location offers easy access to either end of the island. While not a secluded location, the resort still seems private enough. The property has a nice pool area, and a relaxed beachside bar with good though limited dining options. The beach is nice and sandy, though swimming is limited by a rocky reef just offshore. We enjoyed our stay.
David and Lindsey's vacation
Rating:
1
5
5
Review Date: 04/06/2012
A great resort for families with children of all ages.
Rating:
1
5
5
Review Date: 03/28/2012
I have never seen such a well designed swimming pool. There is a lazy river to float down, waterfalls with caves, slides and even a little "beach" for the shovel and bucket sunhat wearing little kids. I wish this place had been built when my kids were little. The kitchens are outfitted with high end appliances and lots of cookware and gadgets. Convenient location on the beach and across the street from Safeway, Long's Drug's and Starbucks and a short drive from the airport. A beachside walking path is just two blocks away.
Awesome Place!
Rating:
1
5
5
Review Date: 03/07/2012
We are very satisfied with our stay in the resort, we've experienced the true meaning of paradise!! this place ROCKS!!!!!
Feb vacation
Rating:
1
4
5
Review Date: 02/25/2012
We really enjoyed our stay,property was beautiful, location was awesome the only issue was the fifth person in our party slept on the pull out couch and it was terrible (a good quality air mattress would have made a big difference). This property was perfect for 4 people.
amazing 2 bedroom condo!
Rating:
1
5
5
Review Date: 02/20/2012
Would recommend to any group or family as a central location on Kauai.
Visitors from BC, Canada
Rating:
1
5
5
Review Date: 02/03/2012
We loved our visit to Waipouli Beach Resort, our unit, H202, was incredible, had everything we needed. We started every day on the lanai, watching the sun rise and the whales in the distance.
We definitely plan to return.
Great Stay
Rating:
1
5
5
Review Date: 01/30/2012
The place was fantastic, high quality and fully equipped. The management company exceeded our expectations and gave us both early check-in and very late check out. We would highly recommend this unit to others.
GOD'S IN HIS HEAVEN
Rating:
1
5
5
Review Date: 10/25/2011
Delightful stay. Lovely accomodations. Would recommend it, and would/will return again.
Fantastic View Condo
Rating:
1
5
5
Review Date: 09/25/2011
Our family loved our experience at the Waipouli, H202. Exceptional amenities, friendly staff. We will definitely return.
110% Happy
Rating:
1
5
5
Review Date: 08/17/2011
After you stay for one week you want to stay longer or you will try come back again.
nice visit
Rating:
1
5
5
Review Date: 07/27/2011
H202 contributed to a great stay.
Would have been helpful to know in advance that the unit had snorkel gear as we brought our own, but overall a very nice unit. Pool and ocean views were great. Brita water filter was a nice touch as well. Central location of complex is great for overall isalnd enjoyment as well. Would definately recommend this unit in particular.
Great location!
Rating:
1
5
5
Review Date: 07/04/2011
We enjoyed our stay at Waipouli. The beach is soso and kind of rough for small children, but many beaches in Kauai are, and I think you would be hard pressed to find a resort in a bay with a beach that is protected from the winds. Waipouli was so conveniently located that you could drive to any of the famous family beaches in minutes. The resort was clean and nicely manicured. We would go back, and I highly recommend this resort. Oh, and if you shop for groceries, avoid Safeway and Foodland across the street, venture out toward Kapaa about 1 mile from the resort to Cost U Less, it really does cost you less and has a much better selection of fresh produce. Finally, the restaurant on-site, I think it was called Oasis, is really good. It was always so empty so we avoided it until the last day, and came in at happy hour. We were pleasantly surprised by the tapas and happy hour prices. Enjoy your trip!
Outstanding
Rating:
1
5
5
Review Date: 06/09/2011
Aloha, this was outstanding in every way: location, condition, management, weather, and Hawaii itself were perfect. A great vacation for everyone from sixty three to sixteen months. Josh is an excellent manager. Simply one of the best I've run across. Mahalo, Josh, you really went above and beyond.
Mahalo nui loa Kauai Exclusive Management.
John and Merry Whitten
Lovely place to stay!
Rating:
1
5
5
Review Date: 01/30/2011
Just perfect!
Rating:
1
5
5
Review Date: 01/01/2011
We just returned from our Christmas in Hawaii vacation and can't stop telling everyone what an amazing resort the Waipouli was. From the breathtaking views, fabulous pool, beach and the perfect H202 unit, it was the most relaxing vacation we have ever had as a family. Our chidlren ages 9 and 12 tld us they wished they didn't have to go home and asked if they could move there. If anyone reading this is looking for a perfect place to vacation, this is the place to go, for families, couples, retired etc. You will not be disappointed.

Rating:
1
5
5
Review Date: 11/08/2010
THis is a beautiful well run property perfect for honeymooners or families with kids. Location of H202 is perfect, private with a great view.
Our stay in H202
Rating:
1
5
5
Review Date: 10/19/2010
Waipouli is a beautiful resort and we really enjoyed our stay. The unit is very nicely appointed and is a great ocean front location. We were able to leave our lanai doors open all nite and sleep to the sounds of the surf.

On arrival it was very apparent that the housekeeping hadnt been properly done or completed. Supplies were missing etc.
Josh was very responsive to addressing our concerns. He was a wonderful host and loaned us folding beach chairs so we could comfortably spend time at other beaches on the island. Mahalo!!!
Manager Response: 10/21/2010
Response from Kauai Exclusive Management LLC
A true management and cleaner mishap and truly chalked up as a learning experience! We compensated the guest and resolved the issue on day #1. Though the room was clean there had not been a IN cleaning of the windows or amenities delivered. H202 is a very special room though a few of the furniture pieces have hit their 4 year life span.. These items have been replaced. I LOVE THIS ROOM! Aloha Joshua
Look No Further
Rating:
1
5
5
Review Date: 09/27/2010
This IS the place to stay on Kauai; centrally located near all amenities. Our best day was: Get up in the morning, sit out on the lanai and enjoy the ocean front view and eastern tradewinds that kept us cool all the time. We then walked 20 steps to a semi-secluded beach; spent an hour there and watched as a monk seal joined us nearby for a little R&R. Then a few more steps to the incredible pool, followed by a few steps to the wonderful OASIS, where we had a superb lunch.

Vacations just don't get better than this!
Rating:
1
4
5
Review Date: 06/04/2010
We had a great time as usual. We will be using your services next time we visit.
Top of the line
Rating:
1
5
5
Review Date: 03/02/2010
We loved staying at Waipouli, it was perfect for our family . We were sad the restaurant and spa were closed but would come back again! Loved it!
Rating:
1
5
5
Review Date: 01/15/2010
One small detail
Rating:
1
5
5
Review Date: 01/04/2010
A good reading light would be wonderful, living room or bedside. Otherwise, perfect!
Rating:
1
5
5
Review Date: 12/03/2009
Best place in Kauai!!
Rating:
1
5
5
Review Date: 10/23/2009
We absolutely loved this place - our unit overlooked the ocean, bar, and pool. In the evenings you could sit out on the lanai and listen to local artists singing at the bar. I would definitely recommend staying here. :)
We will only stay at Waipouli Resort when we go to Kauai
Rating:
1
5
5
Review Date: 09/27/2009
The resort is beautiful & in a great location. The management staff couldn't have been more helpful. A great place to stay especially if you have children of any age.
Rating:
1
5
5
Review Date: 09/14/2009
Staying at Waipouli was Great!
Rating:
1
4
5
Review Date: 08/19/2009
It's the ideal place for a family to relax and enjoy everything that the facility has to offer.
Rating:
1
5
5
Review Date: 08/02/2009
Josh checked in with us the morning after we arrived, which was a nice touch. The H202 condo was a great place to stay with many great comforts and a great facility and location. The only constructive comments I have are:

1) One of the sets of folding blinds in the living room area was defective when we arrived. (Already discussed with Josh and I understand that model are to all be replaced.)

2) Spent about a half hour trying to connect to "Waipouli Beach Resort" wireless network, without success. Laptop would actually connect to that network, but would never get an IP address, DNS settings, etc. But was ultimately successful connecting the wireless network named "ResNet" or something like that. I suggest that the welcome sheets indicate what wireless network to use to save some aggravation for other guests.

3)Lighting was suboptimal. One of the floor lamps in the living room area didn't work, or at least we couldn't figure out how to make it work. In general the interior lighting was somewhat dim and limited - would suggest some brighter bulbs in a few spots.

4) Middle front burner on the range top didn't seem to work. We were able to use the other burners for our needs. It might have just been us, but this is something that should be checked out.

None of these issues impacted our enjoyment of our stay at WBR. We had a great time and just mention this for future improvements.
Rating:
1
1
5
Review Date: 07/19/2009
Our stay in H202 was better than anticipated. I loved the location and view of the ocean. We had a wonderful time and our next visit can not happen soon enough! Josh was very helpful and professional - loved PoPo's cookies.
The Waipouli Resort is lovely and the location is perfect.
Suzy
Manager Response: 07/25/2009
Response from Kauai Exclusive Management LLC
We are #1 for this renter! Unfortunately they meant to give us a 5!! I have tried to have TA resolve this with no success.
frank s giella;;;;;;;;
Rating:
1
4
5
Review Date: 06/18/2009
H202...Perfect!
Rating:
1
5
5
Review Date: 05/14/2009
This is a great unit. The Room location looks over the pool and has a great view of the ocean from the rooms and lanai. The place was clean and well appointed with everything we needed to cook. We have a 1 year old and the lanais are infant friendly and safe. Josh, was very friendly, easy to work with, available and accommodating. The pool and bar were great fun. The only complaint we had was the noise from the bar was a little loud a couple nights and this was over by 10pm... for most people this wouldn't be a problem but with an infant going to bed at 8-9 it was a minor inconvenience. All in all... really a perfect place.
Thanks for the great stay.
Great location for exploring
Rating:
1
4
5
Review Date: 04/14/2009
Overall, we had a great stay at Waipouli H202. While the beach isn't really swimmable (though my son might disagree), the pool was great and rarely crowded. Also, the proximity to shops and restaurants was great as was the ease of getting to either the north shore or the south shore (we traveled 3 times to each shore -- about 30-45 minutes depending on where you're going).

One thing about the accommodations -- despite what the listing says, only one bedroom has a king bed; the other is a queen (+ a queen pull-out sofa).
Rating:
1
5
5
Review Date: 04/01/2009
Josh was very helpful with choosing our condo location, as well answering any questions we had.
Great condo, good location and Josh was very helpful.
Rating:
1
5
5
Review Date: 03/02/2009
Your request has been sent. We look forward to meeting all your vacation needs!
Use of this website constitutes acceptance of the KauaiExclusive.com Terms and Conditions and Privacy Policy.
©2020- Present KauaiExclusive.com, Inc, All rights reserved. | Website Design by Beyond Pricing