waipouli-beach-resort-g405
waipouli-beach-resort-g405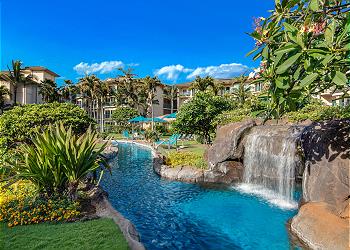 Waipouli Beach Resort G405
https://www.kauaiexclusive.com/rentals/properties/waipouli-beach-resort-g405/
Waipouli Beach Resort G405 | Kapaa Vacation Rental
***Top Floor Mountain and sunset VALUE with NEW owner & great DISCOUNTS!!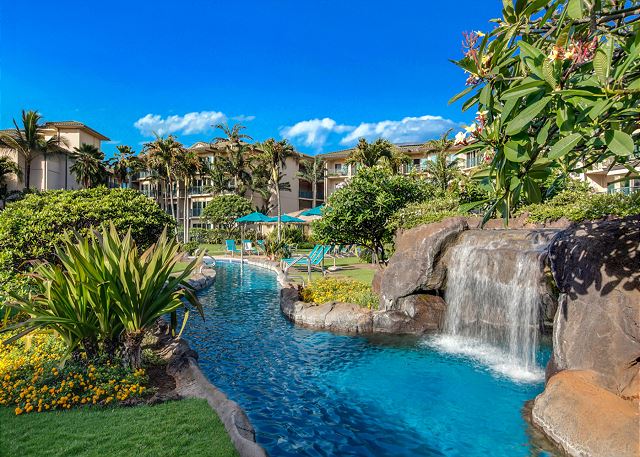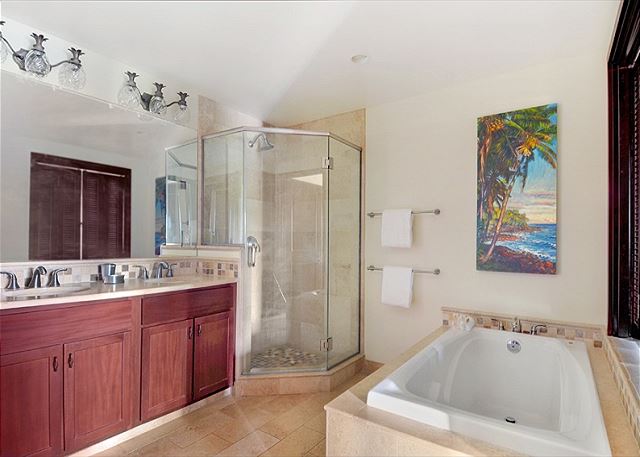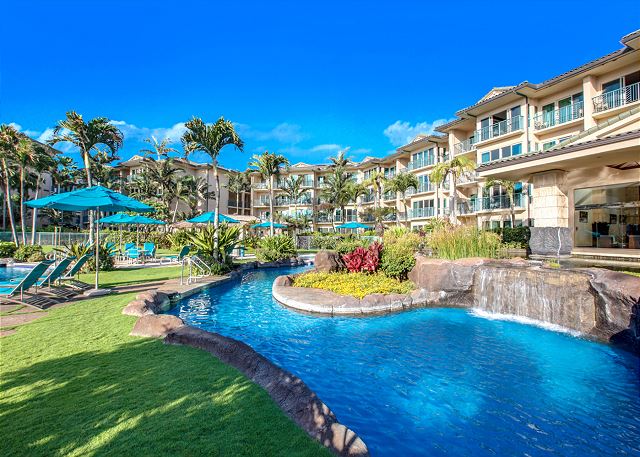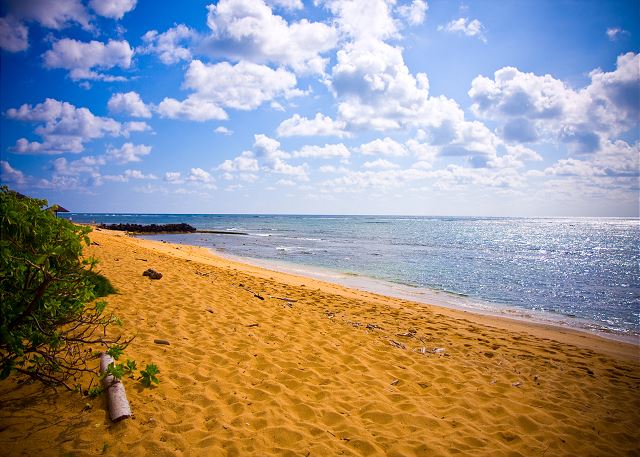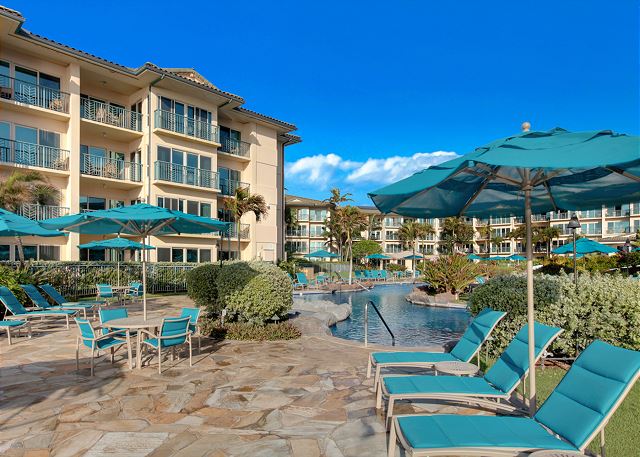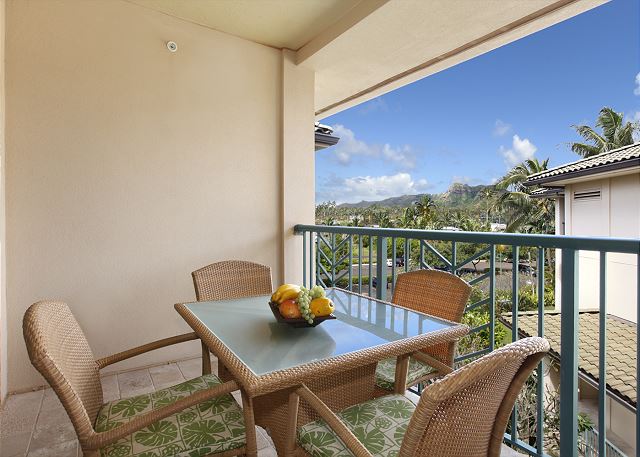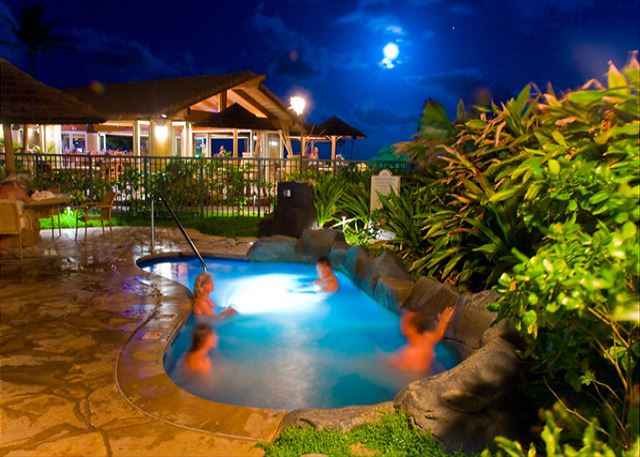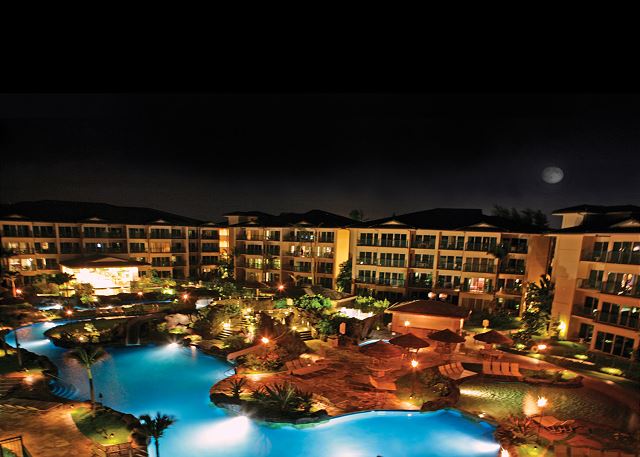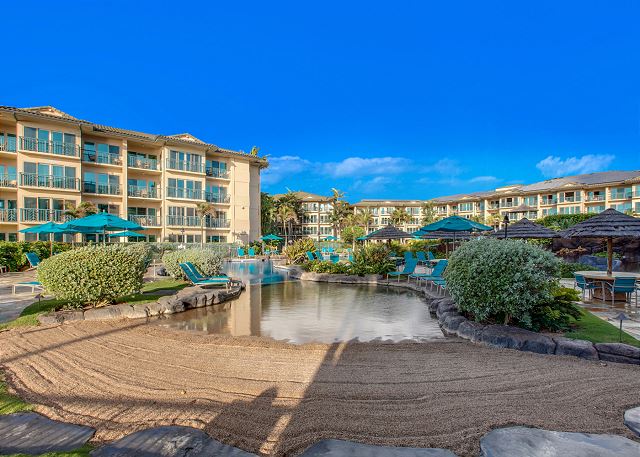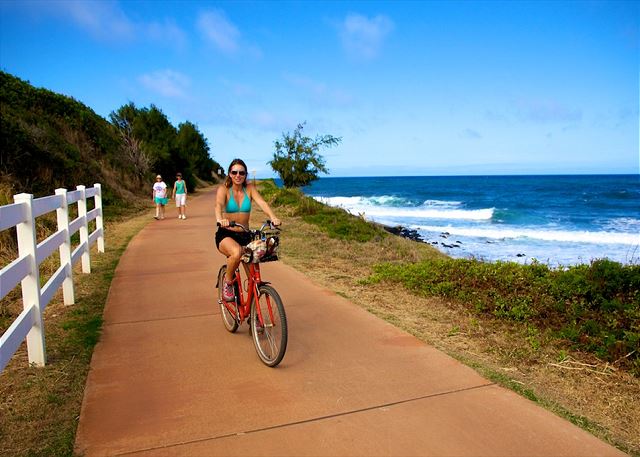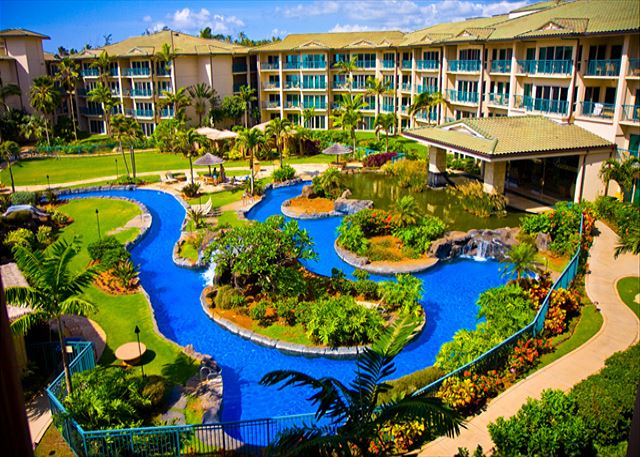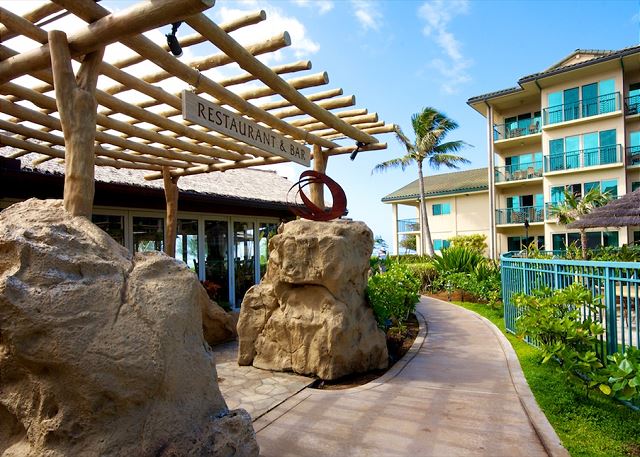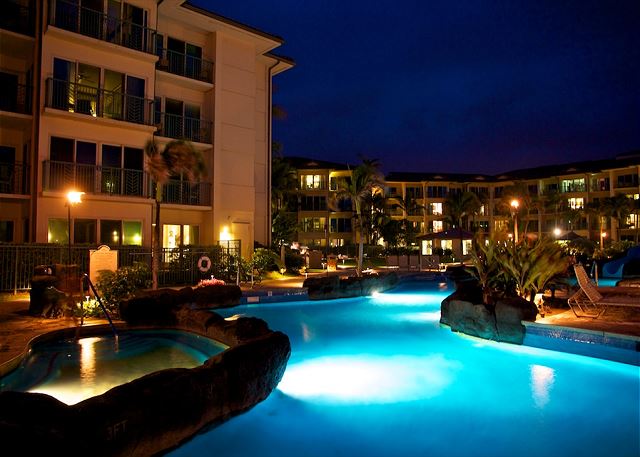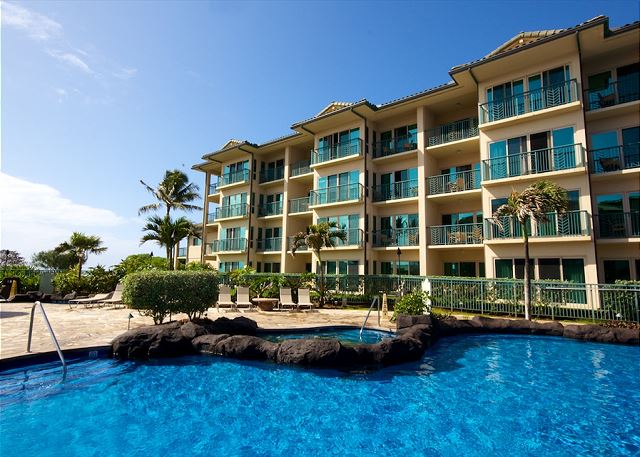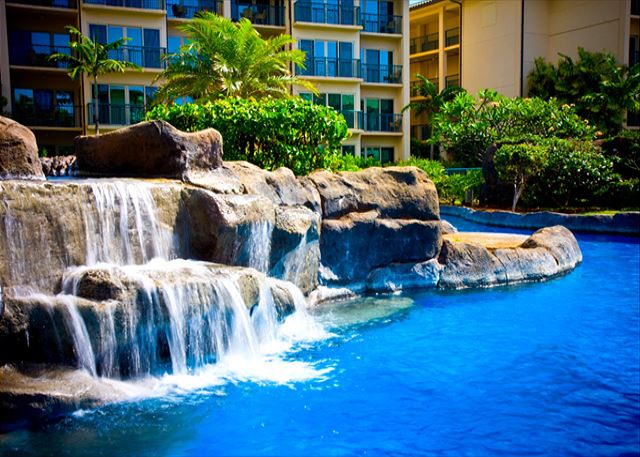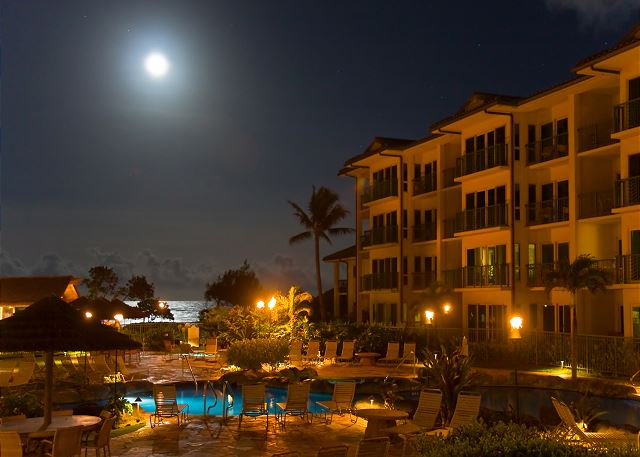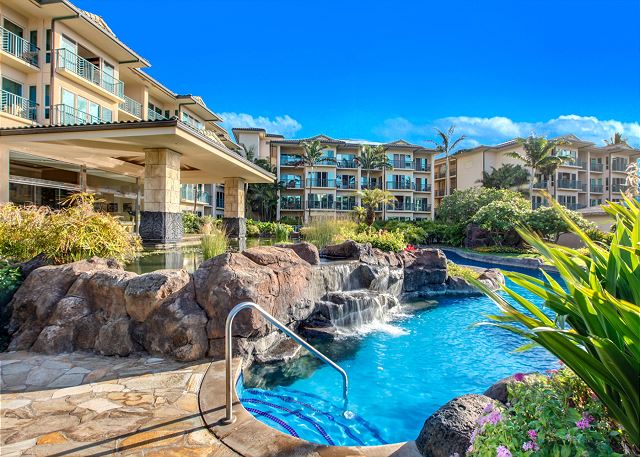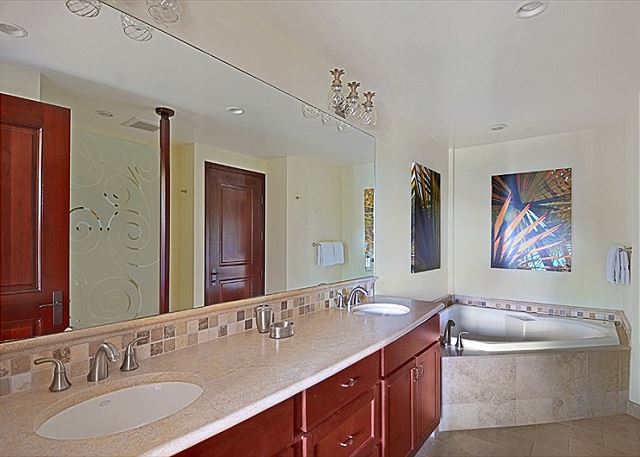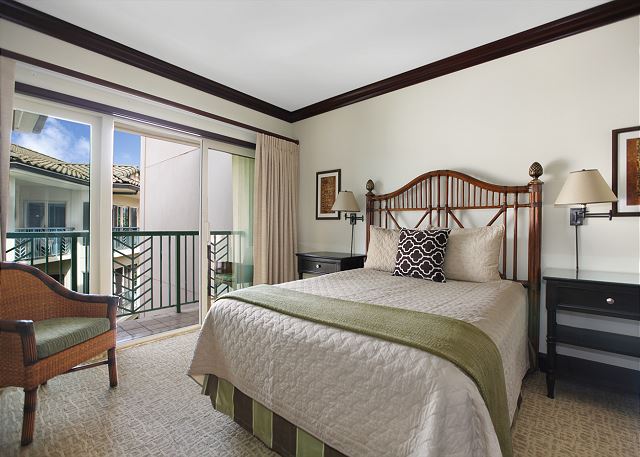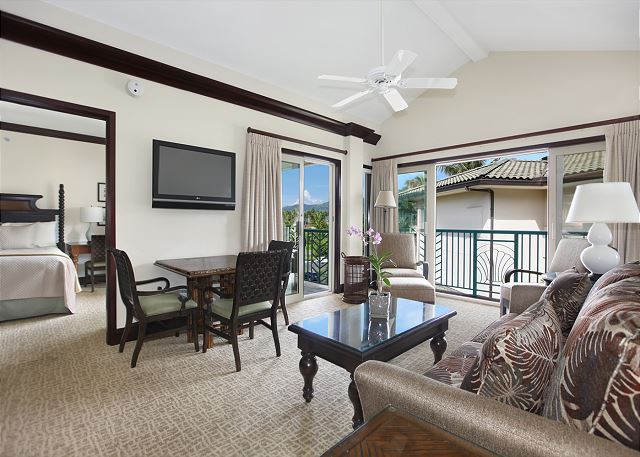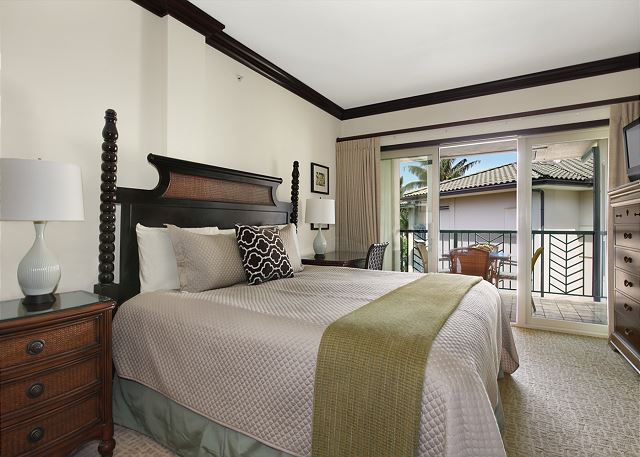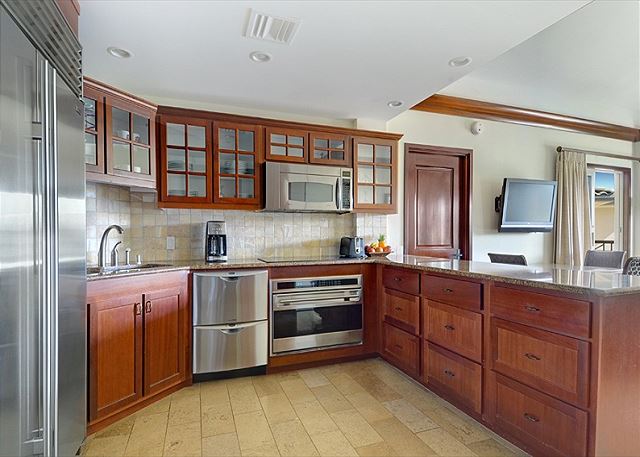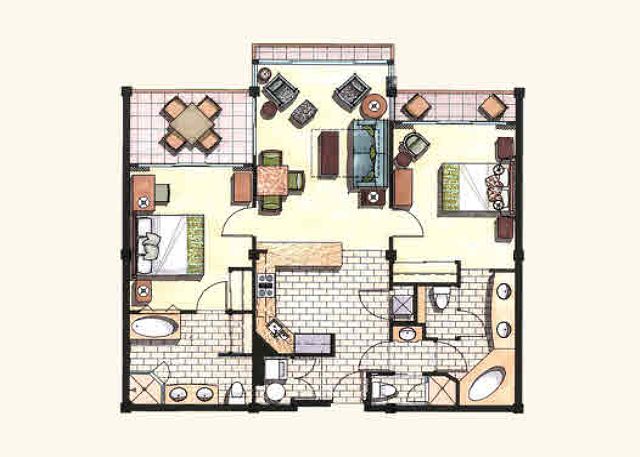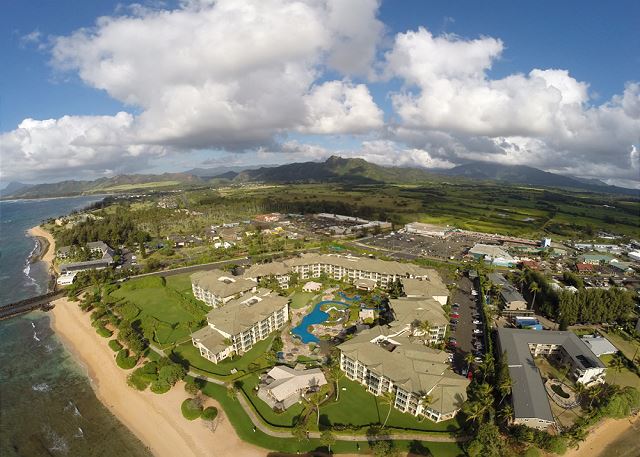 Sunset Mountain view Penthouse G405' - "G" is 1 of only 3 buildings at WBR that are directly beachfront. It is located on the back side with mountain and sunset views looking at the Sleeping Giant. G405 offers MAXIMUM proximity, convenience, Aloha and VALUE! From the elevator of 'G' you are about 25 paces to parking, 15 to the lovely pool and bbq, and about 50 from the beach! PRISTINE. Enjoying the exquisite amenities of WBR or applying your amazing G405 savings towards the matchless beauty of Kauai's sites and activities as this suite is truly affordable. Stay a MONTH and we're sure you'll never want to leave! The solid construction of this unit, its doors and windows can submerge you into tranquil peace and quiet. On the other hand if you enjoy the openair... from your safe haven in G405 hear some of the not-so-far-off notes of ocean waves, happy comings and goings of WBR guests and residents, live music meandering through the eveningtide from the property restaurant.

Ask today about our specials and the terms of longer stays with us. Whether a quick trip while island hopping or an extended stay... your G- 405 savings are big!

G405 features 1 king bed & 1 queen with a queen sleeper sofa. Though it is best for 4 people it will accomodate 6. Waipouli also offers complimentary wireless Internet, three flat panel wall mounted televisions, central air conditioning, elevators for all units, and interior full size stackable washer and dryer increases the comfort level during your stay.

Waipouli Beach Resort & Spa boasts Kauai's only heated fresh water lazy river pool with one cave, two water slides, three sand bottom whirlpool spas, three waterfalls and a child friendly sand bottom beach area. On the property there is a grill and a large beach front bar perfect for dinner, and Mai Tai time. Take a jog or walk on our outdoor paved walkways that circle the entire resort or enjoy the fitness room. Pamper yourself at the 5,000 square foot Spa By the Sea with massage and much more.

The location of the resort is superior in the sense that one is halfway to each side of the island, making all activities a short drive. Directly across the street is Safeway, Long's Drugstore, Starbucks, Subway, Jamba Juice, a Hawaiian Jewelry store, Blockbuster and many more shops and restaurants. It is also a short walk to the historical town of Kapaa which has fantastic restaurants, organic food stores, boutique shopping, a library, and yoga studio. Nearby you will also discover a dramatic beach walking/cycling path that starts in Kapaa and continues North to Kealia beach and then further on to other beautiful beaches.



Lydgate Park is only a 5 minute drive away, the Wailua river is 2 minutes away, and Waipouli Beach Resort is lots of family fun and relaxation without going anywhere.

PROPERTY FEATURES:

Sunny location, close to all amenities. * exquisite interior design * gourmet kitchen * beautiful gardens * Superior beds for the ultimate sleep! * Kauai's only heated salt water pool * oceanfront bar and restaurant The Oasis * Wi-Fi * Air Conditioning * Family friendly * steps to the beach * Spa By the Sea* gym * nearby boutique shopping and variety of excellent restaurants * nearby activities - golf, surfing, kayaking, hiking, waterfalls and more... * Nearby Bikrams Yoga Studio * just 15 min from the airport

This is truly the best value on Kauai for luxury accommodations!
| | Nightly |
| --- | --- |
| August 01 - October 31, 2018 | $251 |
| November 01 - December 14, 2018 | $282 |
| December 15 - January 05, 2019 | $404 |
| January 06 - April 14, 2019 | $312 |
| April 15 - June 14, 2019 | $282 |
| June 15 - August 15, 2019 | $312 |
Thank you for entering your review. The review will become available to the system shortly.
22
22
Overall Rating:
4.7273
4.7273
Excellent!! Would Highly Recommend!
Rating:
1
5
5
Review Date: 04/13/2018
We (2 couples) stayed there for a week never had any problems at all. It was very comfortable. Bathrooms are beautiful. Beds were very comfy. If we go back we will be staying at this same place.
Fabulous Vacation Rental
Rating:
1
5
5
Review Date: 03/29/2018
This is a beautiful condo in a great location. Easy access to most of the island. Walking distance to grocery store and restaurants. The pool is gorgeous and relaxing. Would definitely stay here again.
Great stay in Kauai
Rating:
1
4
5
Review Date: 03/17/2018
WBR G405
Rating:
1
5
5
Review Date: 12/22/2017
We had no issues. Resort was great.
The Perfect Piece of Paradise
Rating:
1
5
5
Review Date: 11/26/2017
We enjoyed two weeks of relaxation, and could not ask for better accomodations. Whether it was waking up and walking 30ft to a private beach (shared only with the monk seals) to watch the sunrise, soaking in one of 3 hot tubs with food service where you don't even need to get out of the water, or staying on your own private balcony to "keep an eye" on the sleeping Giant a listen to the birds chirping, everything is so peaceful and relaxing. What impressed us even more was how flexible the manager was with guests coming and going. For the minutes we had to wait before checking in because the previous guests had a late check-out, Sean afforded us a complimentary meal and beverages at the restaurant, and when we needed a later check-out for our flights, they found us another room and gave us pool access for no extra charge. We felt revitalized and brought the Aloha spirit with us back home. We never wanted to leave and would stay again in a heartbeat.
Waipouli G405
Rating:
1
4
5
Review Date: 09/11/2017
Waipouli G405 was a great vacation rental overall. Comfortable beds, large bathrooms, great pool, family friendly,parking close to room, clean and simple. Grocery stores, restaurants, starbucks, ice cream shop located across the street. We will visit again, thank you!
A beautiful place to stay.
Rating:
1
5
5
Review Date: 07/22/2017
My family and I stayed at the Waipouli Beach Resort for 11 nights. We had an amazing time. So nice to stay in a beautiful resort while still having these necessities of home (a kitchen to cook in, washer & dryer, etc.). Rooms and pool were well kept. We were able to barbecue by the pool. We were also able to rent bikes for the day from the resort (a must do while you are there)! I would definitely stay there again.
Lovely Stay on Kauai!
Rating:
1
5
5
Review Date: 07/08/2017
The Waipouli Beach Resort was a terrific location for a week-long stay on Kauai. The rental unit was just as pictured online, which is not always the case. Our group of four was very comfortable and we hosted much larger groups for dinner and the space was comfortable. When we come back this will be the first place we consider.
Great!!
Rating:
1
5
5
Review Date: 06/22/2017
Everything was wonderful at the condo and the resort! Loved it!
Kapa'a Condo Resort
Rating:
1
5
5
Review Date: 02/18/2017
The condo was in great shape with amazing new appliances and a great set up. Beds where comfortable and lots of room.
Great place to stay
Rating:
1
5
5
Review Date: 02/06/2017
Really enjoyed our stay at Waipouli Beach Resort G 405; Great location: beach, stores, restaurants all within walking distance. Condo was beautiful with all the kitchen supplies you could hope for. Only negative is that is close to the road so sleeping with screen doors open could get noisy. Would be perfect if ceiling fan installed in bedrooms to block noise and add breeze.
Kapaa
Rating:
1
5
5
Review Date: 09/28/2016
Fabulous rental and great location. Far enough away from Lihue that you were not in the tourist trap. Found a place to eat up the road called tiki tacos would recommend highly.
G405
Rating:
1
5
5
Review Date: 07/23/2016
This unit is very nice! Right when we opened the door for the first time we all cometed on how clean it smelled. The unit is very clean and a great location to the pool and the ocean. It really is only a few steps to the pool and about 50 more to the ocean. Even the restaurant there is very close to the unit. The code to the room is 6 digits and the pool code is another 5 digits. So 11 digits to get into the pool. The pool rules are very strict and a bit annoying. No balls, no floaties, no tossing your kids around, only go down the slide one at a time feet first, and so on. I get most of the rules but they could chill out just a bit. The room was exactly what we wanted and needed for our stay. It would have been nice to have a dust pan in the room to go with the broom though. Kids track in a lot of sand and crumbs and it would have been nice the be able to sweep easily. Also the hide-a-bed was pretty comfortable. We would definitely stay in this room again.
A perfect vacation !
Rating:
1
5
5
Review Date: 06/27/2016
Waipouli Beach Resort !!!!! One of our best experience ever. Everything was much more than we expected. A perfect note !
Excellent stay - great condo, nice resort
Rating:
1
5
5
Review Date: 04/08/2016
The resort was nice, condo was in excellent condition, high quality, Sub Zero Fridge - upscale appliances. Very nice place. Great service. I put 4 stars on the property because it's a 4 star place - not a 5.
Amazing Time in Kauai
Rating:
1
5
5
Review Date: 01/16/2016
We came on a "last trip" with our 4 children before our son gets married and our twins start college in August. We have been to Kauai before--7 years ago and 5 years ago and also stayed at the Waipouli then. It's such a great location. My ONLY complaint is that the beds are getting old. Our sagged to the middle so badly that it was uncomfortable--and every time we've been we have gone to WalMart to buy a fan for the bedroom. That would be so nice to have. Otherwise, it's clean, perfect location, beautiful amenities.
A very nice place to stay!
Rating:
1
4
5
Review Date: 10/02/2015
This is a very nice place to stay. There is no view but the beach is just a very short walk away. The kitchen is very nice but takes a little getting used to. (cook top takes a little longer to heat up) It's great to have a washer and dryer in the unit as well.
The only negative thing is the air conditioning turns off after a little while of no movement in the unit. Although this is great if your not in the unit, when your sleeping and the air turns off at night it gets a little warm and stuffy.
Best place to stay in Coconut Coast area!!
Rating:
1
5
5
Review Date: 09/29/2015
My family and I immensely enjoyed staying at this resort! The location, the quality of the resort, etc. was perfect in every way. Hope to be able to stay here again as we visit Kauai once or twice a year.
Waipuli Beach Resort Teview
Rating:
1
5
5
Review Date: 08/03/2015
We are so glad we choose to stay at the Waipuli Beach resort! The resort was clean, quiet, had great amenities, beautiful pool and beach! We also really enjoyed the location because we could get anywhere on the island quickly. The staff were helpful and made the entire process very simple and easy. They even acknowledged our late flight and gave us a late check out. Our expectations were exceeded and we were very impressed!
Great property - insane pool rules
Rating:
1
4
5
Review Date: 07/24/2015
The room and overall property is excellent. Aside from an elevator that did not always work there were absolutely no issues in the 3 weeks we were there. The one thing people need to know is the pool rules are insane. Great lazy river - but no flotation devices allowed. You get to swim but cannot float down the river. Nice big shallow pool for kids - but no balls allowed so leave that safe blow up beach ball at home. Lastly bring a marker to write down the 11 digit code to get into the pool on your arm as after a few drinks you will forget it and be locked out.
Great Room with Crazy Pool Rules
Rating:
1
3
5
Review Date: 07/08/2015
The resort is conveniently located in the middle of the island across from Safeway. The rooms are very nice with lots of space. The only issue we encountered that may lead us back to other resorts on the island were the crazy pool rules and aggressive pool police. To start you must remember an 11 digit code to get into the pool, only use supplied towels if you do not want to be questioned, and keep the pool toys at home. No floatation devices allowed in the pool so the lazy river was a total bust and **** hath no fury like the pool police if you blow up a beach ball to play catch with your 6 year old. The resort rules absolutely impacted our experience.
Waipouli Beach Resort G405 - The Perfect Island Vacation
Rating:
1
5
5
Review Date: 06/11/2015
We had a great time. The Waipouli Beach Resort is located right on the beach. G405 is a beautiful Suite with all the amenities on could ask for. We will be booking another room at Waipouli through Josh in the future. What a great place for the perfect Kauai vacation!
Your request has been sent. We look forward to meeting all your vacation needs!
Use of this website constitutes acceptance of the KauaiExclusive.com Terms and Conditions and Privacy Policy.
©2017- Present KauaiExclusive.com, Inc, All rights reserved.