waipouli-beach-resort-g305
waipouli-beach-resort-g305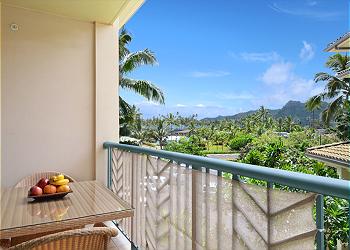 Waipouli Beach Resort G305
https://www.kauaiexclusive.com/rentals/properties/waipouli-beach-resort-g305/
Waipouli Beach Resort G305 | Vacation Rental in Kauai
G305 - Beautiful Garden View w/ **AC** Resort Pool & Restaurant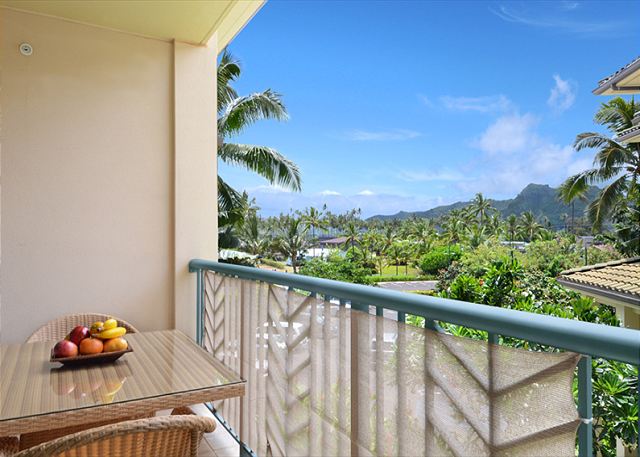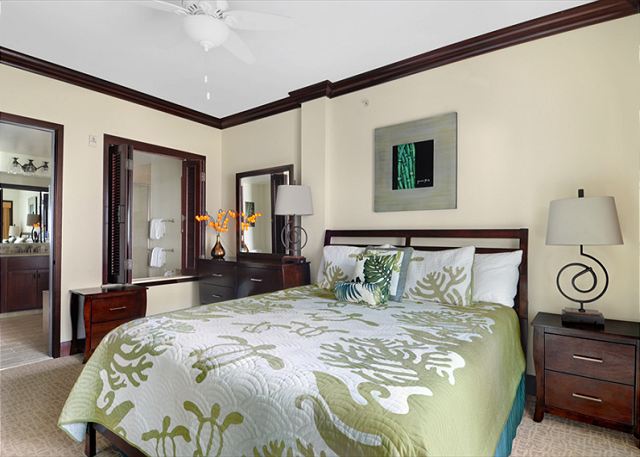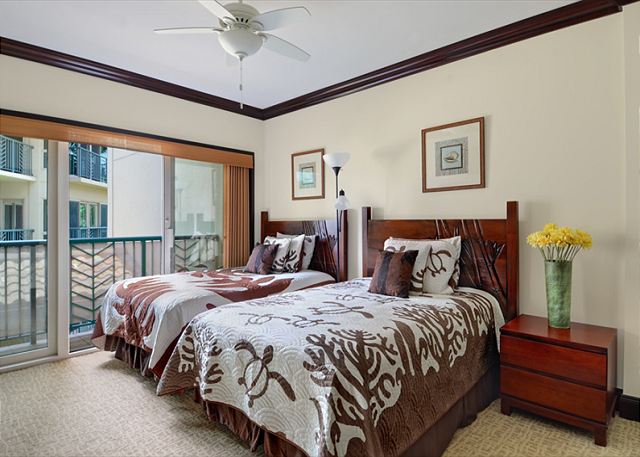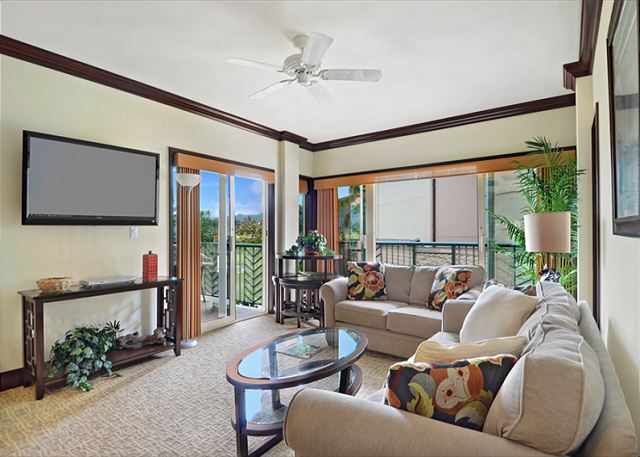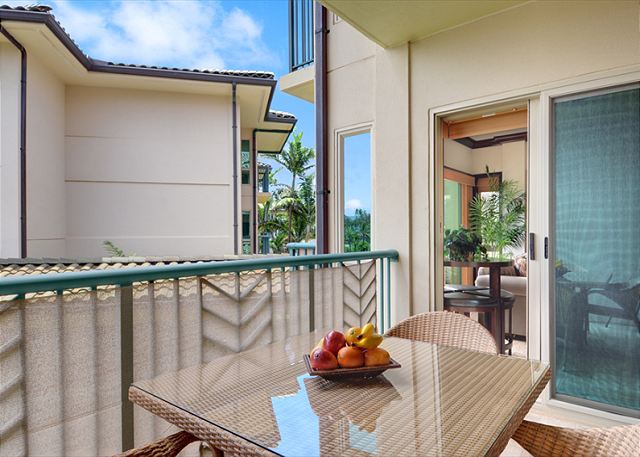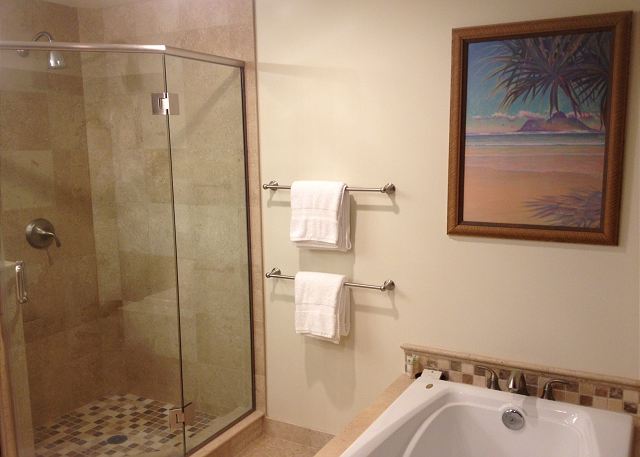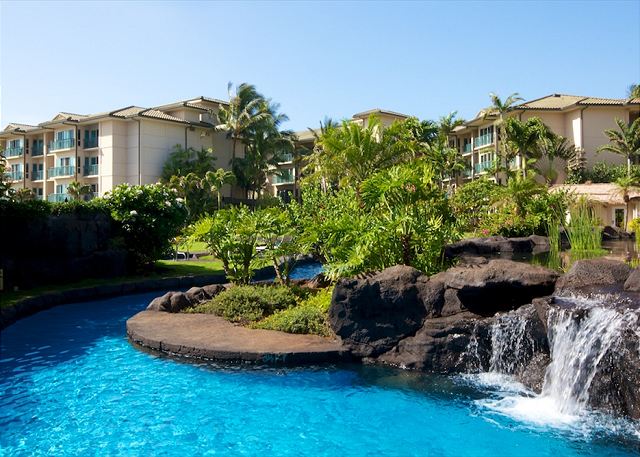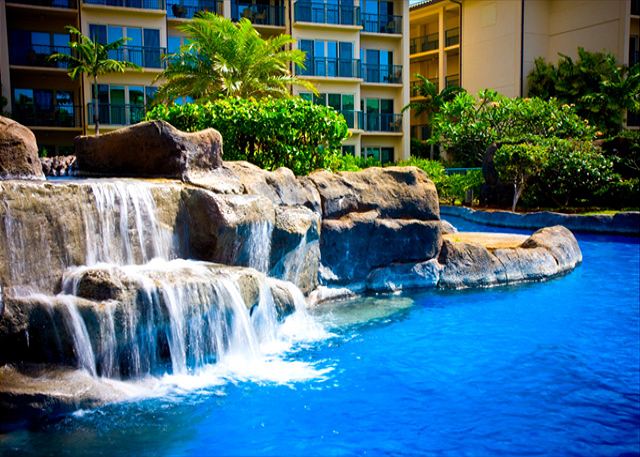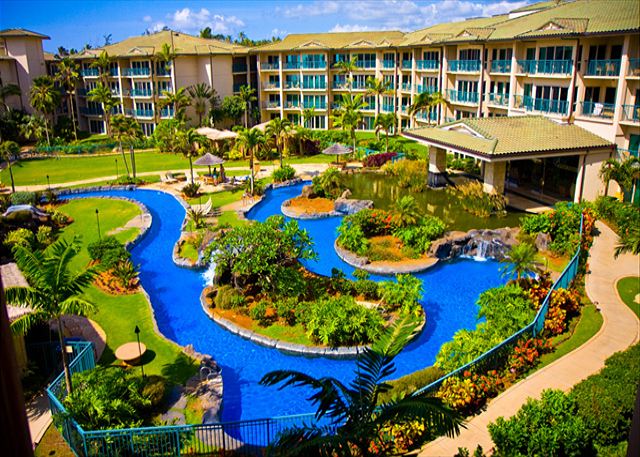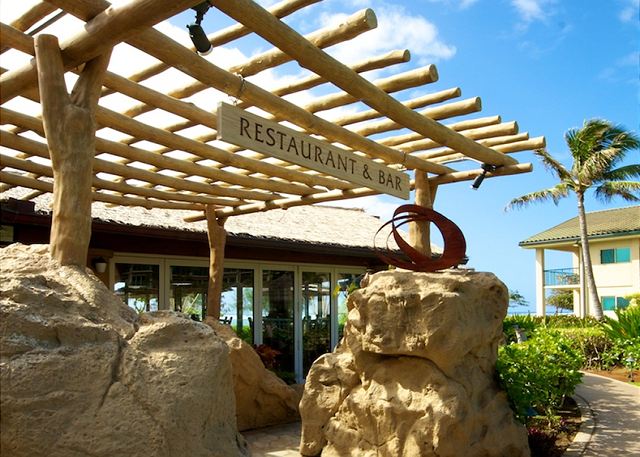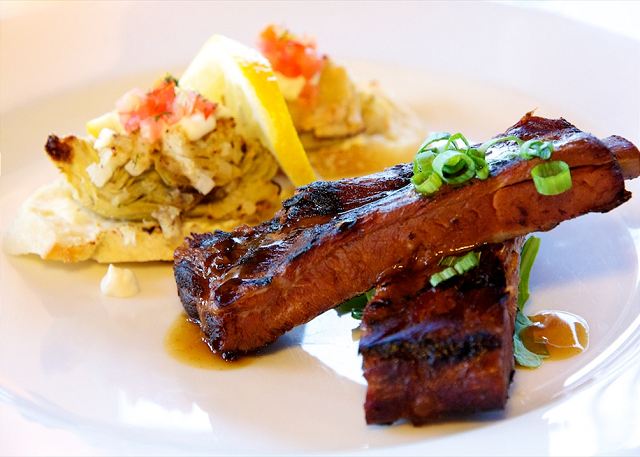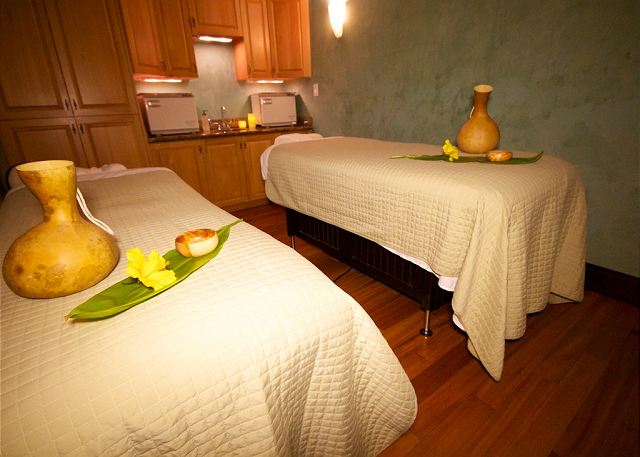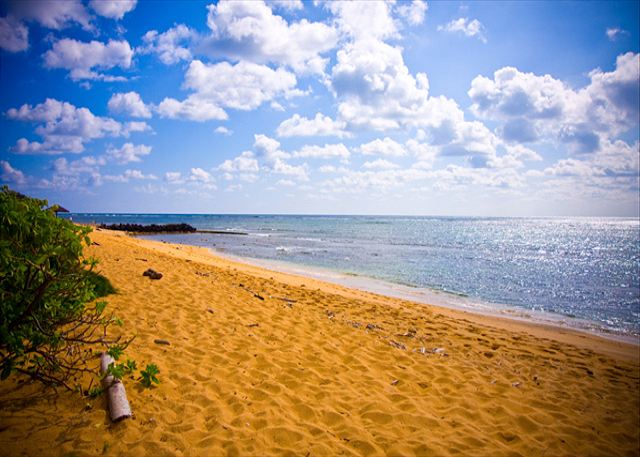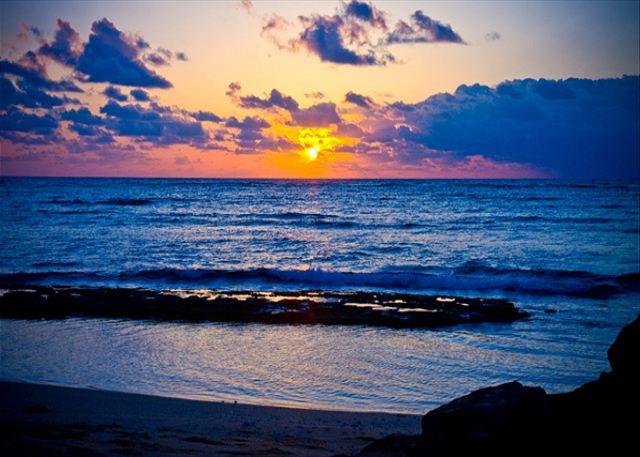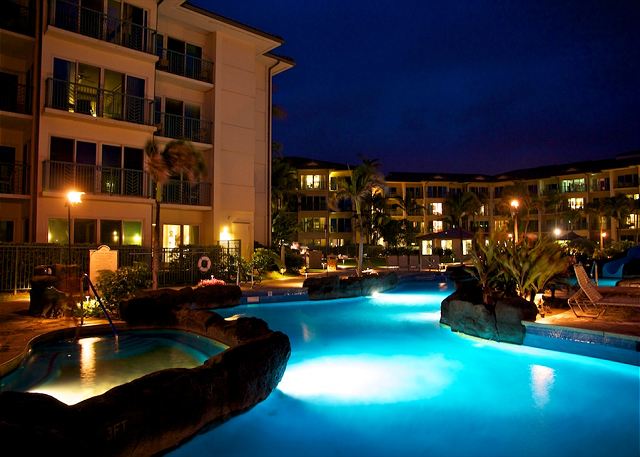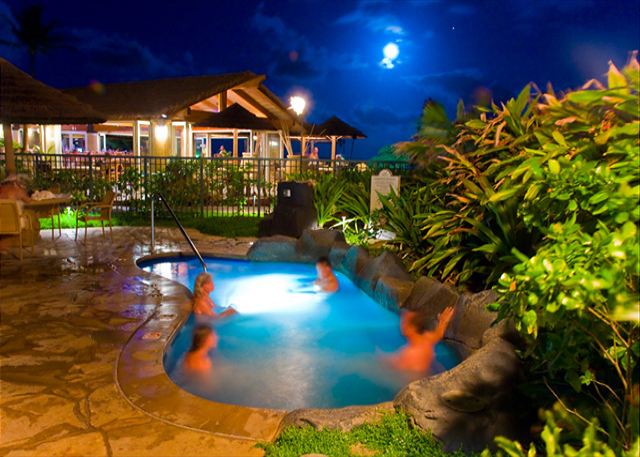 At the forefront of East Shore accommodation is the Waipouli Beach Resort. This World Class Resort provides luxury at your fingertips and offers opulent amenities for a variety of occasions.

Offering unmatched privacy and incomparable value, this brand new third floor suite provides convenience and close proximity to the beach, pool, bike path, restaurants and more.

Featuring one king master room and two full beds in the second bedroom, this suite comfortably accommodates 4 people. The stylish interior includes a stately kitchen, upscale furnishings 2.5 luxurious baths. Enjoy the clean design and convenient location, with the beach and boundless Kauai adventures just beyond your private lanai.

- Located in Kapaa Town (East Shore).

- This impressive oceanfront resort features a variety of privately owned suites, condos, apartments and penthouses with state-of-the-art amenities at affordable prices.

- Amenities include central A/C, concierge service, fitness center, business center, tropical lagoon pool, jacuzzi and access to Oasis on the Beach (exceptional oceanfront restaurant).

- Centrally located on the royal coconut coast, just steps away from restaurants, shops and the Kauai Bike Path. Great location to watch the sun and full moon rise!

Perfectly positioned to accommodate the desires of everyone, the East Shore of Kauai is rich with possibilities. Flanked by epic coastline and threaded together by the public bike path, this centralized location is the social hub of Kauai. Having recently experienced a trendy transformation, the Old Town of Kapaa maintains its historic charm, yet boasts novel offerings. The towns of Anahola, Wailua and Lihue also comprise the East Shore, and carry their own unique appeal. With diverse establishments and activities, you can explore cafes, restaurants, boutiques, adventure tours, aquatic explorations and more on Kauai's East Shore.

One of the most revered places on earth, Kauai inspires a state of awe within all of us. Brimming with beauty, the oldest inhabitable Hawaiian island has both withstood the test of time and matured into a land of fertile abundance. Lush jungles, white sand beaches and the alluring ambiance of aloha enchant each moment. Offering exceptional accommodations, adventures, cuisine and culture, vacationing on Kauai is a dream come true.

TA-143-796-6336-01
| | Nightly |
| --- | --- |
| August 16 - December 14, 2021 | $320 |
| December 15 - January 05, 2022 | $399 |
| January 06 - December 14, 2022 | $320 |
| April 15 - June 14, 2022 | $320 |
| August 16 - December 14, 2022 | $320 |
Children's Ocean Swimming Area

Oceanfront Bar and Grille
Thank you for entering your review. The review will become available to the system shortly.
61
61
Overall Rating:
4.8689
4.8689
Wonderful stay in Kauai
Rating:
1
5
5
Review Date: 07/12/2021
Perfect trip and amazing stay. Wonderful room and so comfortable and easy to get to. We would definitely stay there again.
Beautiful condo
Rating:
1
5
5
Review Date: 06/29/2021
We had a wonderful time at the waipouli beach resort. Our unit had a garden view. It was spacious and had everything we needed for our stay! The bedrooms were large and the beds were comfy! All new appliances and indoor laundry was very convenient. The pool with water slide and lazy river was a hit with the kids. Overall it was an amazing trip. The only downside would be that I was never able to open the app to communicate with management about a few questions that I had. So we managed on our own, but it would have been nice to have someone to answer our questions during our stay.
Kauai Trip
Rating:
1
5
5
Review Date: 12/09/2019
We decided to stay at the Waipouli Beach Resort because of it's excellent location!
Great location
Rating:
1
5
5
Review Date: 08/04/2019
I would highly recommended staying here, it's in a great location. Close to the airport, shopping and restaurants. The rental also has everything you would need while being on your trip. If you want to cook they have supplies, coffee maker and kettle along with a full kitchen and washer and dryer. Kitchen has everything you need l, utensils, cups, plates included. Pool area is relaxing and beach access is steps from the pool.
Would Definitely Stay Again
Rating:
1
5
5
Review Date: 01/23/2019
Property was in a great location. Unit was also in good location for access to beach, parking lot, pool, and BBQ's. Very quiet, except for the roosters :)
Would have been nice to have a sleeper-sofa in this unit, but management company accommodated our late request with a futon so that was appreciated.
Great Condo
Rating:
1
4
5
Review Date: 01/08/2019
This is a great condo. Very comfortable, well maintained, good location as its very central. Fantastic pool at the property and very good restaurant on site. The management company was very helpful and attentive and answered our questions very promptly. The beach was a bit rocky but we discovered that much of Kauai's beaches are this way. Overall, great stay!
Great Experience
Rating:
1
5
5
Review Date: 11/25/2018
Great experience. Condo shows some signs of wear but in general in great shape and clean. Management company was friendly and helpful.
Oct 2018 Vacation
Rating:
1
4
5
Review Date: 10/28/2018
We had another great visit to Kauai. It is our favorite island. We definitely will be going back and would rent from this management company again. They provided lots of communication and were great to work with. Great Pool too!
Waipouli G305
Rating:
1
5
5
Review Date: 10/07/2018
Great Place!
Rating:
1
5
5
Review Date: 07/21/2018
Waipouli Beach Resort was an excellent place to stay for our first visit to Kauai. The location is convenient to all the activities around the island. We loved being so close to the Starbucks and many great restaurants. The 2 bedroom unit was clean and very comfortable for our family of four. The furnishings were high quality and in great condition. We were on the go the majority of our time, but we really enjoyed the pool and hot tub area when we just needed a couple of hours to relax. While the resort was busy with many families during our stay (July), it never seemed loud or overwhelming. Kauai Exclusive was very responsive to the questions we had leading up to our vacation and during our trip. I highly recommend Waipouli Beach Resort and Kauai Exclusive Management!
We had a great stay
Rating:
1
4
5
Review Date: 06/02/2018
We stayed for a week with our 2 young children and we had a great time. The pool area was a ton of fun and the resort is right on the beach. You can't ask for a better location. It wasn't crowded when we went and there was a lot to do, see, and eat nearby. Safeway and Starbucks are within walking distance across the street. We were also a 5 minute drive to the hospital, which came in handy when our son was asthmatic. The property was a little dirty when we checked in (there was sand everywhere) but the rental company was quick to send a cleaning service and took care of it right away. Overall we had a great experience and would love to stay here again in the future.
Waipouli G305 Review
Rating:
1
5
5
Review Date: 04/12/2018
We enjoyed our stay in Waipouli G305. The easy app and responsive communication with the Exclusive staff made our visit go smoothly! Our kids loved the pool and water slides. We will definitely be coming back again!
Perfect stay
Rating:
1
5
5
Review Date: 01/17/2018
Relaxing and fun at Waipouli
Rating:
1
5
5
Review Date: 12/15/2017
We spent 2 weeks here with our three kids and had a wonderful tme! The kids enjoyed the pool every day, I enjoyed the hot tubs! The restaurant food is very very good, my kids even loved it! The condo was set up great for our three kids with 2 double beds in the 2nd room and they loved having their own bathroom. The kitchen had everything we needed although could have used more cutlery and dishes as we just had enough to get through one meal. The beds were comfy, wifi was fast, cable tv was upgraded while we were there and gave us many more channels. We saw a seal on the beach out front of the condo and were able to swim in the ocean out front. We wore the reef shoes as the bottom is rocky but the water is pretty shallow for quite a ways out as its reef protected. Very few fish to see for snorkeling but Lydgate Beach is only 5 minutes drive and had perfect snorkeling conditions for the whole family and lots of fish to see. Also walked next door to the Bull Shed for dinner which was excellent and the courtyard marriott next door to that had an excellent luau. Very good food and show within a 5 minute walk to condo so we could enjoy the free mai tai's too! We all loved it and cannot wait to go back!
Manager Response: 12/15/2017
Response from Kauai Exclusive Management LLC
Aloha Arden, Thank you for being our guest and for your valuable feedback! We have added more silverware and dishes and wish we had known about this while you were still in house. Either way we are grateful for your feedback so we can improve for future guests. We hope to have the opportunity to host you and your family here on Kauai in the future. Mahalo, Kauai Exclusive Management
Location, location, location!
Rating:
1
5
5
Review Date: 08/03/2017
My family and I had the very best stay at Waipouli Beach Resort. The resort is centrally located on Kauai's east shore in Kapa'a. We were a short walking distance from necessities such as Safeway and Starbuck's, but we were an even shorter distance from the beach, a perfect place to watch the sunrise; the resort's pool, complete with a kiddy area, water slides, waterfalls, and enough space that it never felt crowded; and the Oasis restaurant, a frequent happy hour stop during our stay. The resort is located on the main highway that hugs the coast of Kauai, but we heard no road noise from the condo. The carpet in the hall traveling to our condo was a bit worn, but the furnishings within the condo were perfect. Not so upscale that I felt like my kids might break something at any moment, but rich, clean and comfortable. There were no bugs. We heard birds from the lanai in the morning and as we traveled to the car for daily adventures, we enjoyed tropical gardens. We were approximately 35 minutes from the north and south shore, so exploring the island was easy. We were minutes from Lydgate Beach park, one of the safest swimming spots on the island, perfect for young children, those not interested in battling the waves, and those looking to get used to snorkel equipment. Thanks to a well stocked kitchen, we were able to balance eating in and eating out. The food in Kapa'a was wonderful. We enjoyed shaved ice at Hee Fat General Store, BBQ at Chicken in a Barrel, and had more upscale dining experiences at Oasis and Sam's Ocean View all within a 10 minute drive from the resort. We truly had the very best visit that I can imagine and the amenities, furnishings and conveniences found at Waipouli Beach Resort G305 played a large role in making that possible.
Perfect in every way
Rating:
1
5
5
Review Date: 07/10/2017
This condo was PERFECT!! No complaints at all! Perfect location, perfect size, love all the kitchen appliances.
Loved staying at this resort!
Rating:
1
5
5
Review Date: 06/20/2017
We had a great time at the resort. Centrally located, made it easy to get to any part of the island. The property is beautiful. Very clean. All the staff were friendly. Our grand kids had a great time on the water slides. They even had sand toys that they let us use for the week.
3 Night Stay Review
Rating:
1
5
5
Review Date: 05/02/2017
The accommodations exceeded expectations. We were very happy with our stay. I covered 2 improvements with one of the company representatives: the bathroom shower seals need to be replaced - wear and tear has rendered them useless. The washing machine was not usable because of a mold issue - it's visible around the rubber gasket. This happens with front loading machines when the doors are not left open to ventilate. The smell was strong. Not sure if it was the building or something in the unit, but there was an overall musty aroma, but not overwhelming.
kauai exclusives
Rating:
1
5
5
Review Date: 01/30/2017
Great Stay. Awesome location, resort and pool. Great for families
Perfect Vacation
Rating:
1
5
5
Review Date: 11/03/2016
This was a wonderful condo, exquisitely done. Great location and proximity to everything. We would stay here again!
A wonderful stay
Rating:
1
5
5
Review Date: 10/11/2016
The unit is very clean and well stocked with all the essentials. We had a little malfunction with the air conditioner but the management team was very quick to response and the issue was resolved in a few hours. Overall, it was a great experience and will love to stay there again!
Very nice condo
Rating:
1
5
5
Review Date: 09/24/2016
The condo was very nice and in a great central location. Had some issues with the A/C, but it was fixed the next day.
Waipouli unit 305
Rating:
1
4
5
Review Date: 09/08/2016
We had a very nice stay in condo 305, it was large and very clean. It had well kept furniture and appliances. The kids loved the pool's water slides and lazy river. Overall we enjoyed our stay!
Great Trip!
Rating:
1
5
5
Review Date: 08/13/2016
Condo was lovely, no problems. This was our third trip staying at the resort, and we have been very happy every time. Everything was well stocked and clean. My husband noticed there was a GFI trip in the master bedroom (he's an electrician) but no big deal, just something you may want to fix eventually. Could also use a few more wine glasses. We can't wait to come back again next year - two beds in other room worked perfect for our kids!
Best Summer Vacation
Rating:
1
5
5
Review Date: 07/31/2016
This was our first time staying here and we had a blast! The unit is gorgeous and close to the parking lot, elevator, beach, and pool. It does not have an ocean or pool view but it is quiet and cool. Our kids loved staying here better than Aulani. The unit is much bigger and the kid friendly pool is less crowded. There are some nice places to eat within walking distance and the bike path is a few minutes away. We didn't have to contact the rental management because their email was so detailed.
Mom's 75th Birthday
Rating:
1
5
5
Review Date: 06/19/2016
Enjoyed Every Minute
Rating:
1
5
5
Review Date: 05/14/2016
We loved the condo, very spacious and the kitchen was big. We liked the view of the mountains from the patio. The only complaint is the stove didn't work well at all.
Most Amazing Trip Ever
Rating:
1
5
5
Review Date: 05/03/2016
the place was beautiful, very clean and private. I felt very safe and welcomed by all the staff. I would recommend this place to everyone.
Kuaui vacation
Rating:
1
5
5
Review Date: 01/04/2016
The Wanipouli Beach resort was very nice. The condo was spacious and well kept. At first we were not sure about the garden view but it actually turned out to be the best option. There were a few evenings with high winds and some rain. Because we were facing the mountains, we were still able to eat on the lanai and not get wet or deal with the wind. It was really lovely.
Our Beautiful Paradise Vacation Home on Kauai
Rating:
1
5
5
Review Date: 08/29/2015
Couldn't ask for better accommodations. All the comforts of home and more. The condo was beautiful from the well stocked kitchen, super washer and dryer and the spacious bedrooms. Waipouli Beach Resort provides everything you could need to make the most of the time you have to spend on the most beautiful Hawaiian Island, Kauai. Property was well maintained. Already thinking of when we will be able to return.

GREAT
Rating:
1
5
5
Review Date: 06/22/2015
Waipouli Beach Resort
Rating:
1
4
5
Review Date: 06/19/2015
Enjoyed the resort. It was the second time. Room was nice. Some wear and tear from last time. Door handle loose to bedroom, cabinet doors loose, screen door off track but overall, very enjoyed our vacation.
Perfect condo in Kauai
Rating:
1
5
5
Review Date: 05/19/2015
My three adult children and I stayed here the week of May 9 thru May 17. We loved the location in Kapa'a - very easy to get around the entire island and plenty of good restaurants and grocery stores very close. The entire condo complex was first rate. We didn't use the pool much but did make it out to the hot tub one night and went to the restaurant for happy hour one afternoon. The condo was very well furnished - comfy beds and pillows and plenty of equipment in the kitchen. We would stay here again in a heartbeat!
Fantastic Rental
Rating:
1
5
5
Review Date: 04/17/2015
Everything about this rental was exceptional. Beautiful clean, luxurious unit.
Lots of room, extra large bathrooms, high end appliances all in an amazing resort. Great location, only 15 min. from airport and across the street from Safeway, Starbucks and an ice-cream shop! Direct access to a wonderful beach and a fantastic biking/walking trail. This trail takes you to the best views in Kapaa! Don't miss it.we highly recommend this property.
Wonderful property
Rating:
1
5
5
Review Date: 04/10/2015
Condo is immaculately kept and gave us the feeling of luxury. It was an excellent stay and we thoroughly enjoyed it. The owners provide plenty of kitchenware and the condo feels fully outfitted. The location is near stores and restaurants. The only thing we did not enjoy was the feeling of being in lockdown in the pool area because of overly ambitious 'security' people.
Waipoli Review
Rating:
1
5
5
Review Date: 02/04/2015
always a pleasure to stay here and work with the staff at Kauai Exclusive
December Stay 2014
Rating:
1
5
5
Review Date: 01/06/2015
Overall everything was in perfect order. Clean, convenient, tasteful. Fabulous concierge in Sonja!
We'll be back.
Xmas and New Year stay in Kauai.
Rating:
1
4
5
Review Date: 01/01/2015
Hurricane Friendly
Rating:
1
5
5
Review Date: 08/13/2014
We were on Kauai during Hurricane Iselle and Julio warnings. For two days we had to spend most of the time inside this lovely condo. 6 of us enjoyed the comfortable rooms and gourmet kitchen while watching the storm outside. Thank goodness for it's well working air conditioning! Super convenient location for restaurants and 2 grocery stores across the street! Complex is beachfront on a nice and soft beach. Loved the sandy bottom jacuzzi! One thing I would suggest...a drawer with hurricane supplies like flashlight, candles, matches etc. If we had lost power...eek.
Waipouli Beach Resort G305
Rating:
1
5
5
Review Date: 07/28/2014
Awesome suite and lovely grounds! Staff where super helpful and so peasant to deal with. Our girls loved the pool area. The beach was not one of the nicest we visited but there where many just a short distance away.
kauia trip
Rating:
1
5
5
Review Date: 06/24/2014
easy, beautiful kitchen, beautiful ocean views!! shopping center very close
Great getaway
Rating:
1
4
5
Review Date: 04/13/2014
Our family enjoyed our experience the pool and hot tubs were amazing. The beach was a minute walk from our room. The island is a laid back feel and we enjoyed the excursions around the island.
The only negative was the kitchen pots and pans need to be swapped out for non stick Teflon, meals in room were difficult due to these pans. Dishwasher didn't clean coffee cups had to hand wash most dishes in cabinet before using from previous renter.
Excellent experience
Rating:
1
5
5
Review Date: 02/25/2014
We rented this unit for just over two weeks and it exceeded our expectations. It was well furnished with everything we needed including dish soap etc. We also appreciated the small touches like the balcony with the privacy screen. The management company was extremely professional and answered all of our questions quickly. Loved the location and the lay out of the property as well. I would definitely rent this unit again.
wonderful experience
Rating:
1
5
5
Review Date: 02/03/2014
My husband and I are on a sabbatical and decided to spend 2 1/2 weeks in Kauai enjoying the outdoors and exploring the island. We loved staying at the condo in Waipouli. In organizing the condo, the management company was extremely professional and all information was provided in a timely manner. A nice surprise was being contacted by a concierge who helped with booking some excursions and providing information about the island. Upon arrival, the condo was exactly what we expected, better in fact. Even the small amenities were in place (dish soap, paper towels, etc)and everything was extremely clean. As far as location - it was perfect for us to venture north for hiking, south for hiking or stay close by and find trails in the NouNou mountains. We rented bikes and rode to the beach in Kappa, walked to restaurants and stocked up on supplied at the plaza across the street. We even managed to get our occasional SBUX fix. If you need your technology, the WIFI was great and we had everything we expected for bandwidth. The view from Oasis at Happy Hour was another highlight and something we took advantage of on a few occasions. The pool and bbq area was also very nice, but we didn't spend much of our time there.
Relaxation at its best
Rating:
1
5
5
Review Date: 01/18/2014
From the moment we entered the property we were in awe! Very easy check in, just park your car walk down the path up the elevator, key in your entry code, open the door and wow! My daughters first words were, "mommy I think we are in the wrong place!" Condo is spotless and breath taking. Everything is high end and beautifully decorated. As mentioned the condo is on the back side over looking the parking lot, but don't let that put you off, it is so quiet and you have lots of privacy, there is a beautiful view of the mountains! The beds are super comfy and the bedding is soft and serene. The kitchen is any cooks dream. Everything you need is there at your finger tips. Pool area is beautiful and your right on the beach, which is fantastic. Location is awesome, Safeway is right across the street and lots of other shopping and restaurants within walking distance. The condo is everything that they say it is and more. Thank you Patrick for such a great stay!
Kappaa Stay
Rating:
1
5
5
Review Date: 12/11/2013
everything was almost perfect, except the sheets in the room with 2 doubles were not cleaned :( There was lots of hair? in the sheets. we will be renting in June again, same place. Can you please make sure sheets are clean? Thank You!!
Loved this place
Rating:
1
5
5
Review Date: 10/24/2013
Perfect from beginni g to end
G305
Rating:
1
5
5
Review Date: 10/05/2013
Wonderful place. Very reasonable. Had a great time
Nice, new unit
Rating:
1
5
5
Review Date: 08/14/2013
Very happy with our stay here. New unit with central air conditioning, upgraded appliances, steps away from a nice pool. No view to speak of, but we were out and about every day seeing the sights anyway. Kapaa is a great place to base in Kauai as it is close to Waimea river kayaking / waterfall hikes, not too far either direction from Poipu or Hanalei.
Beautiful condo; great location
Rating:
1
5
5
Review Date: 08/04/2013
Waipouli Beach is a beautiful resort. Our condo was clean and comfortable and had everything we needed. The kitchen and bathrooms were luxurious. The pool was awesome and was equipped with Bbq grills if you are dining in. The WiFi/ internet access was very good which was important for our teenage children. The location was great. We liked the shopping center across the street for picking up food items or supplies we needed. One note - this condo does not have a sofa bed as stated in the listing we viewed when booking our reservation but this wasn't really a problem for us. Kauai Exclusive Management was available to answer all of our questions and were friendly and professional. We would highly recommend Waipouli Beach and this condo!
A wonderful holiday
Rating:
1
5
5
Review Date: 07/17/2013
We are a familiy of four with teenage children. The location was perfect for us since it is easy to get both north and south on the island by car. The Apartment was spacious and well equipt. Even though it didn`t have a seaview there was a nice mountainview. The balcony was private and there wasn`t a lot of noise. The fitnessroom was great and not to crowded. We had a wonderfull holiday at this resort.
June 9 to June 16, 2013 Family Vacation
Rating:
1
5
5
Review Date: 06/18/2013
Truly a wonderful resort as well as the condominium we stayed in. Will definitely recommend to others and will definitely come back here again....
Kauai, my favorite island!
Rating:
1
4
5
Review Date: 06/09/2013
The room did not have a great view, but that was disclosed before I booked. The resort was in a great location. We used to live on Oahu, but after this visit, Kauai is definitely a favorite. Love the roosters and would definitely stay at the resort again.
Beyond beautiful
Rating:
1
5
5
Review Date: 05/23/2013
I booked this off the Internet site unseen hoping for good accommodations and it was beyond was amazing. We loved this unit nd the resort. The price was right, privacy was perfect, view of sleeping giant wonderful to wake up to. We will be sharing with friends and. coming back for sure!
Turn up the Heat!
Rating:
1
5
5
Review Date: 04/07/2013
This 2 bedroom condo was most comfortable - the beds were awesome! We could have used an extra blanket or two as the nights were quite chilly. We hit a stretch of less than typical Hawaii weather, so spent more time in our comfortable room than we had intended. Surprisingly the units are very quiet, very little noise from the grounds or adjoining rooms. Great location and easy walk to stores and restaurants. We will be back!
perfect place to stay
Rating:
1
5
5
Review Date: 04/01/2013
This place was amazing perfect in every way
Waipouli G305 - February 2013
Rating:
1
5
5
Review Date: 03/18/2013
This unit did not have a view but we were aware of that when we rented it. It was a great price, the pools and happy hour were amazing. We have come to Kauai before and this unit was was clean and we would stay again.
Waipouli Beach Resort G-305
Rating:
1
5
5
Review Date: 03/01/2013
I'll be back!
Rating:
1
5
5
Review Date: 02/13/2013
What an excellent unit - we will be back!! Beautiful updates, very clean, awesome amenities and right on the ocean!
Great Stay!!
Rating:
1
5
5
Review Date: 02/03/2013
We really enjoyed our stay, so much that we are already looking to rebook for next year. The suite had a minimal view but even that was fantastic and you are literally less than a minute to the pool area. There are plenty of restaurants and stores within walking distance. I would highly recommend staying at the resort and the property management team were great to deal with and very flexible and ensured the stay worked for us.
If you haven't visited Kauai, you really need to!!
Terrific location and accomodations
Rating:
1
5
5
Review Date: 02/02/2013
great location and outstanding accomodations, we will come back to this locations
Your request has been sent. We look forward to meeting all your vacation needs!
Use of this website constitutes acceptance of the KauaiExclusive.com Terms and Conditions and Privacy Policy.
©2020- Present KauaiExclusive.com, Inc, All rights reserved. | Website Design by Beyond Pricing