waipouli-beach-resort-g201
waipouli-beach-resort-g201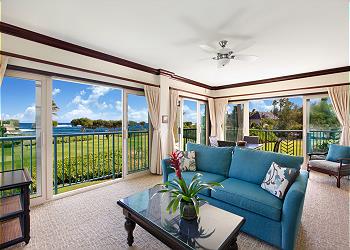 Waipouli Beach Resort G201
https://www.kauaiexclusive.com/rentals/properties/waipouli-beach-resort-g201/
Waipouli Beach Resort G201 | Kapaa Vacation Rental
G201 Executive SUITE! ocean/ Large/ FAST wifi Penthouse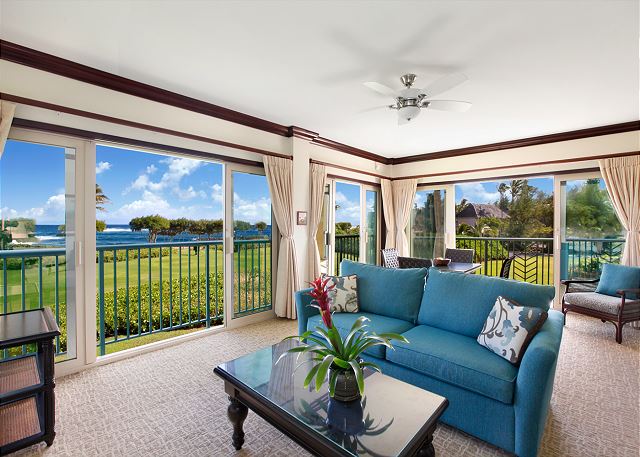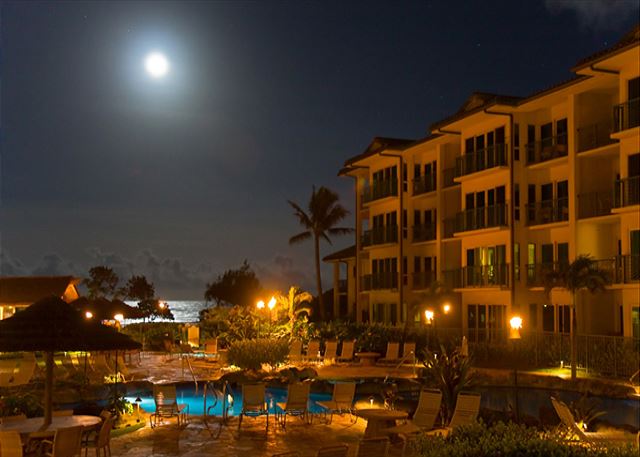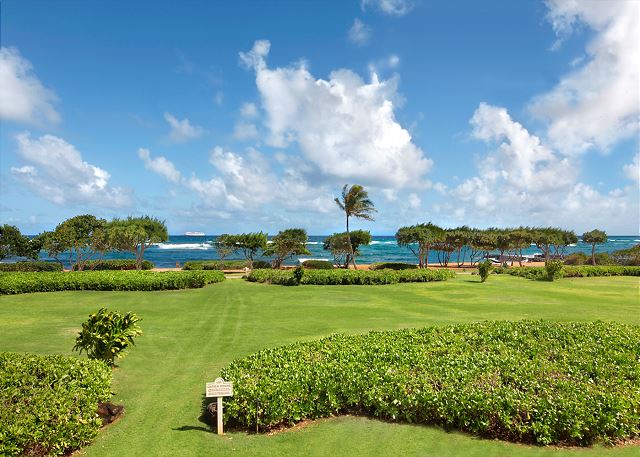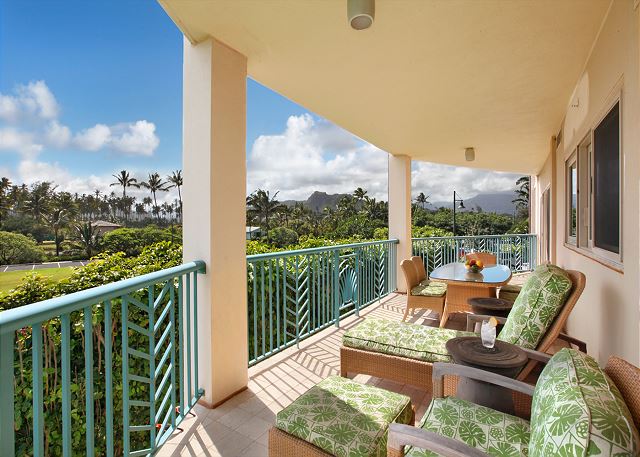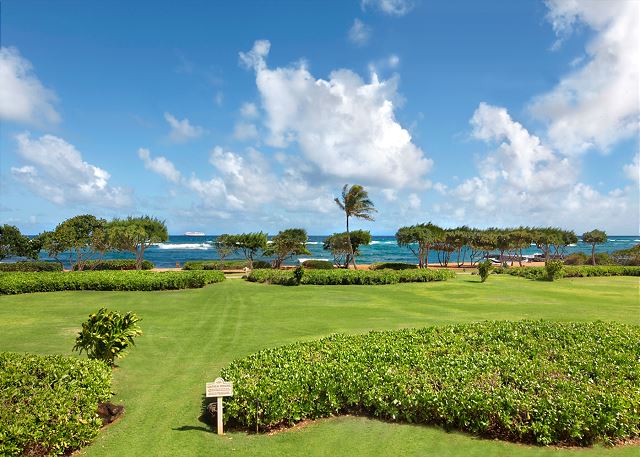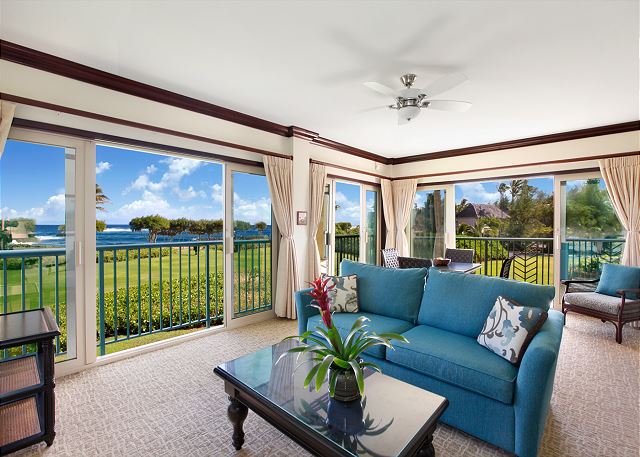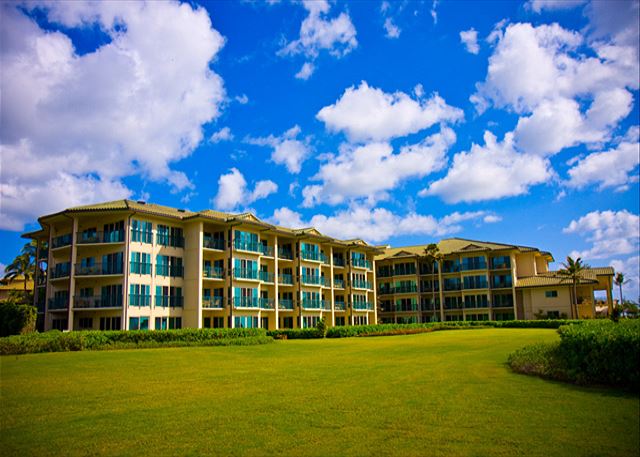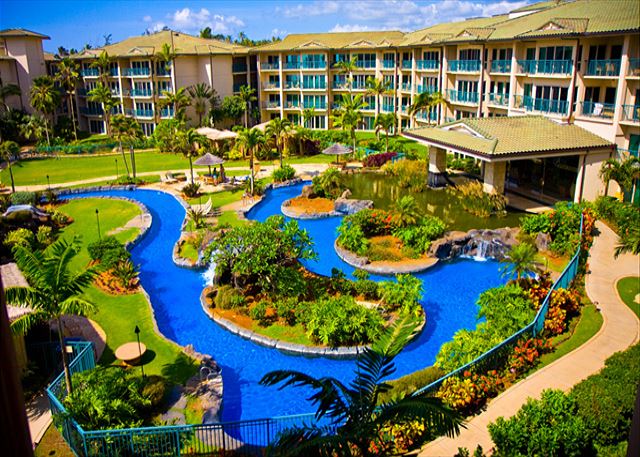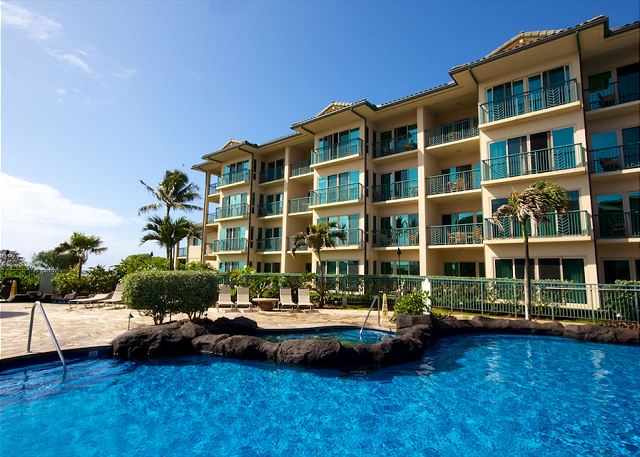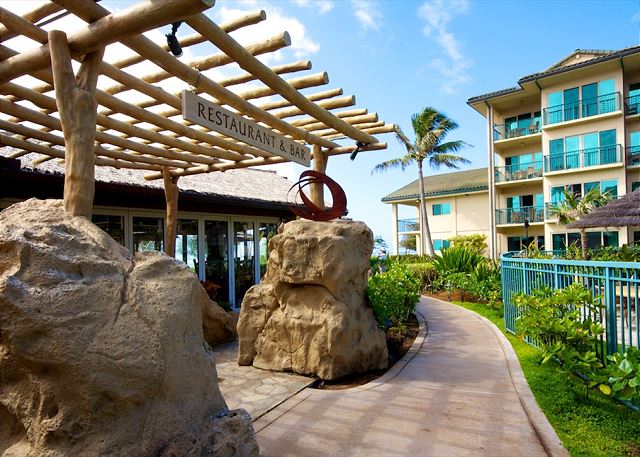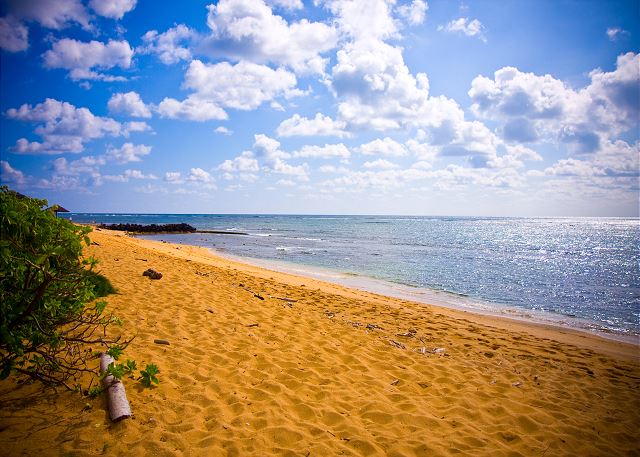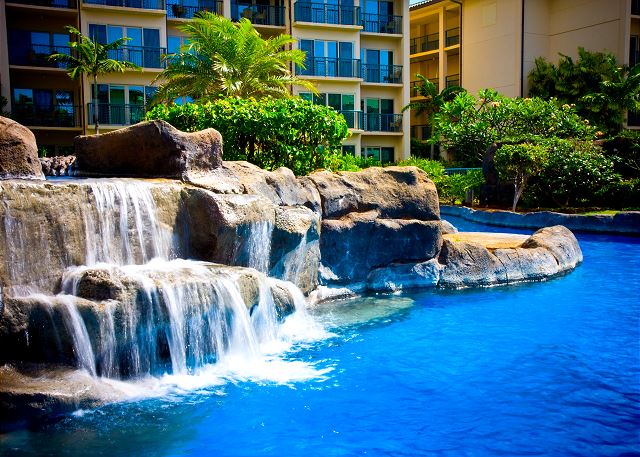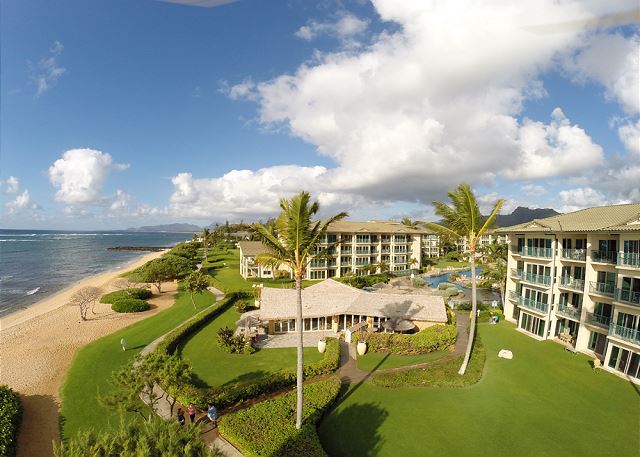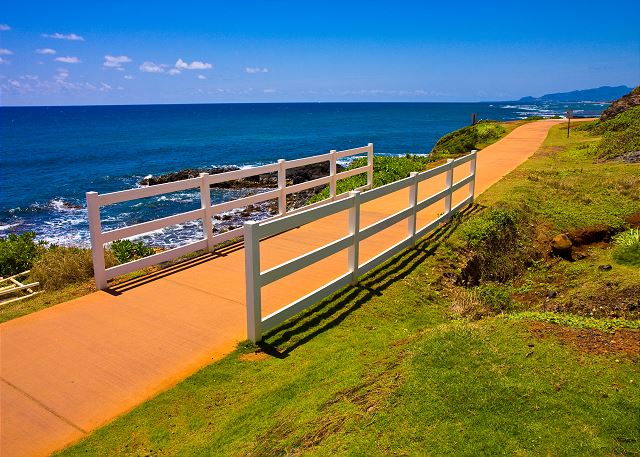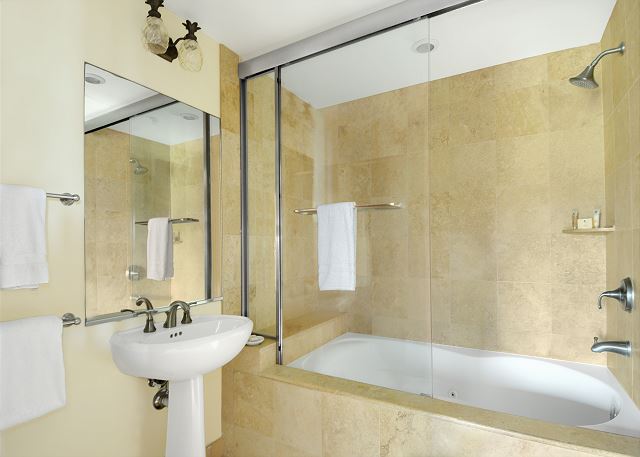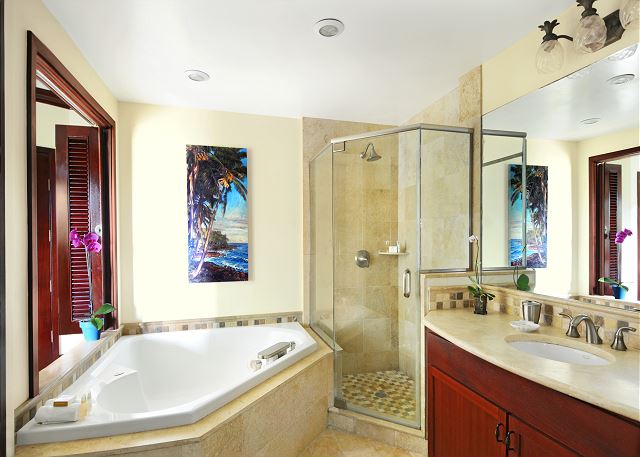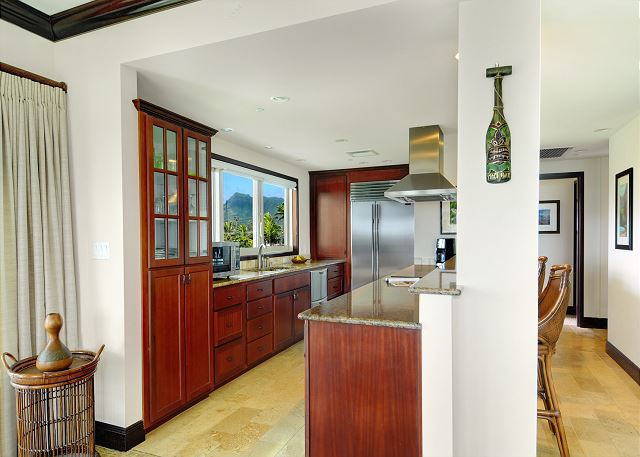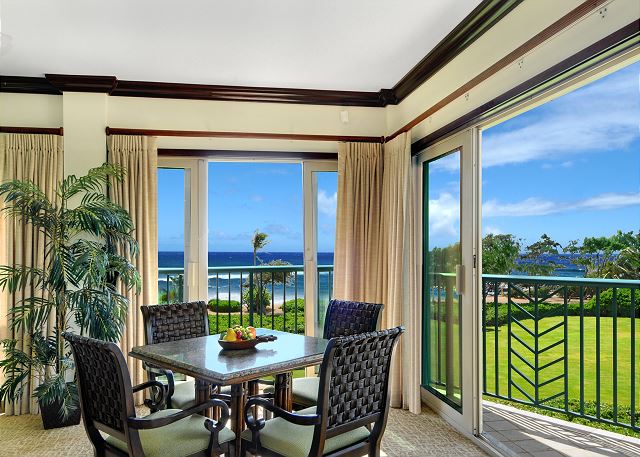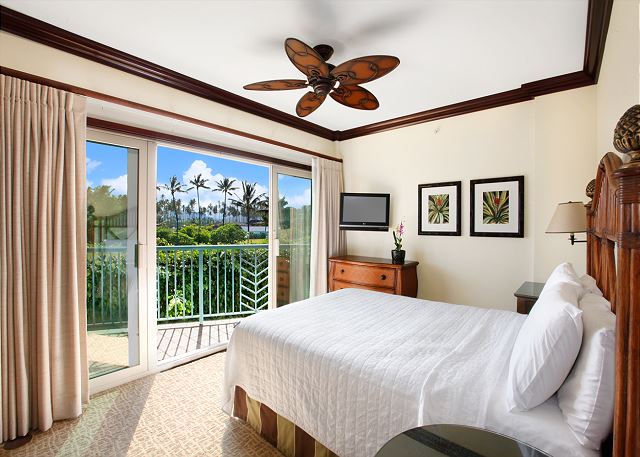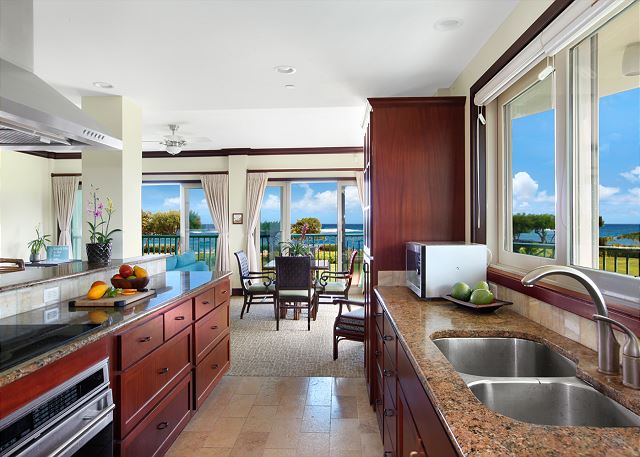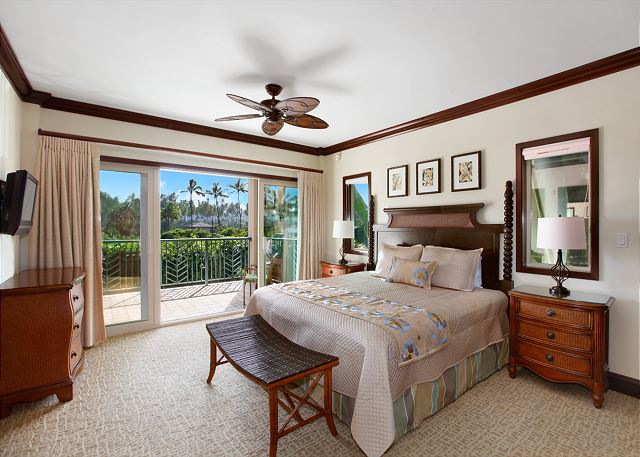 Waipouli G201: OCEAN FRONT Corner Suite: One of 6 corner executive suites at Waipouli, G201 offers extra space, luxury, Privacy and BIG VIEWS! Gaze to the north and see a 100 year old coconut grove & the sun setting. Gaze to the East at Waipouli Beach and be memorized by the sunrise or enchanted by the Waipouli moon rise. Equipped with a top of the line kitchen, central air conditioning by TRAIN, granite counter tops, African Mahogany cabinets, three bathrooms and 3 showers to relax any over hiked traveler. Pack less with the full size stack able washer & Dryer.

Waipouli Resort & Spa boasts Kauai's only heated fresh water lazy river pool with one cave, two water slides, three sand bottom whirlpool spas, three waterfalls and a child friendly sand bottom beach area. On the Beach & near the pool we have "Oasis" our beach front restaurant & Beach Bar. Stay connected with Wireless & high speed ether-net, 3 cable TV's, free local calls. Pamper yourself at Spa by the Sea, our 5000 square foot spa, our new fitness room with ocean views, an activities desk, beach towels provided by the pool and a business center.

Nearby: The new Kauai OCEAN FRONT PATH, boutique shops, grocery stores, classic Old Kapaa Town, Sunny and old Kapaa town, bike rentals (for the path), sushi bars, coffee shops, Yoga studios, Coconut Market Place, Lydgate state park, Fuji Beach "Baby Beach", sun rises, moon rises, Donkey Beach, Kealia Beach, fruit stands, Papaya's health food MORE. AND Waipouli Beach Resort is on WAIPOULI BEACH..
| | Nightly |
| --- | --- |
| August 01 - October 31, 2018 | $341 |
| November 01 - December 14, 2018 | $382 |
| December 15 - January 05, 2019 | $434 |
| January 06 - April 14, 2019 | $422 |
| April 15 - June 14, 2019 | $382 |
| June 15 - August 15, 2019 | $422 |
Thank you for entering your review. The review will become available to the system shortly.
11
11
Overall Rating:
4.7273
4.7273
Kauai Vacation Summer of 2018
Rating:
1
5
5
Review Date: 08/05/2018
We arrived in the evening so the coded entrance was very welcome. The unit was all that we had hoped and expected. We experienced two small problems while there. The shower drained slowly and cable tv was horrible. I believe that shower problem had not been reported previously because it was repaired the same day that I reported it. The cable problem appeared to be resort wide but was not that big of a deal to us because we did not go there to watch tv. Internet service was great so we could get news and mail etc. I highly recommend Kauai Exclusive Management and would not hesitate to use them again!
Kauai 2018
Rating:
1
5
5
Review Date: 06/03/2018
Had a great stay and really, REALLY enjoyed room G201. Room layout was spacious, location was great being on the end of the unit and close to a stairwell that goes pretty directly to the parking lot. Building has its own elevator, and G is very close to the pool gate entry and wristband/towel shack. We loved it, will try to rent the same unit again in the future!
G201
Rating:
1
5
5
Review Date: 05/15/2018
Wonderful condo, beautiful view. Would stay here again for sure.
Spacious Ocean View Condo
Rating:
1
5
5
Review Date: 04/26/2018
The space was comfortable with a nice kitchen with all the necessary elements provided. Beds were extremely comfortable. Beach chairs and some other assorted accessories were in the unit and we made use of them during our stay. Had no problems accessing the unit, property or amenities, unfortunately due to weather we ended up spending most our time off-site in order to take advantage of the limited sunshine.
Nice stay at G201 - Great property management!
Rating:
1
5
5
Review Date: 03/15/2018
Talk about a large condo! The master bedroom was located in the back of the condo, which was so quiet. The kitchen had ALL brand new utensils for cooking. We had to call about the safe in the bedroom, and management company was quick to respond. Very professional, and nice to work with. We were nervous about a comment we read on earlier post about the view of a parking lot, and there is a lot on the side of the bldg., however, there were no cars there, and NO issues. My husband and I sat out on the lanai every morning and had our coffee, looking at the ocean. The views from the living room and dining area are breathless. You open the sliders and can hear the ocean waves. We would stay here again and appreciated all the amenities, esp the washer and dryer IN the unit! They even provided soap to do laundry!
This is a large, roomy condo. There was 5 of us, and I felt there was plenty of room.
Note, we went to Kuhio Shores the following week, and even though we were right on the beach, perfect view, the condo was way too cramped for us after staying at G201.
Thanks again for keeping the condo clean and very well stocked.
Great views
Rating:
1
4
5
Review Date: 11/27/2017
Awesome property and the unit was exactly as described. The only negatives were the pool security is ridiculously overdone and the beach out front is not great.
NIce but had some minor issues
Rating:
1
4
5
Review Date: 08/25/2017
We stayed here after staying in G101 for 7 days - the views were great but the amenities were lacking. The kitchen was not very well stocked with dishes, pans, blender etc. and the television was hard to get connected and change channels. There were no beach chairs or items to use on the beach Additionally, the spa tub did not work which would have been nice after several of the hikes we went on. Had we not stayed in G101 initially perhaps we would not have been as disappointed - but it was much more well equipped than this unit
Manager Response: 08/25/2017
Response from Kauai Exclusive Management LLC
Aloha, Thank you for your feedback regarding your stay in Waipouli Beach Resort G201. Please allow us to speak to a few things mentioned in your review. There are plenty of dishes, pans, a working blender and silverware in the kitchen. I wish we had known you were having trouble locating these items while you were in house. This suite does have 4 beach chairs and a cooler which we just confirmed with our cleaning team. We will look into the the feedback you shared regarding the tub not working properly. Thank you for taking the time to share your experience and we hope to learn from this and do better moving forward. Mahalo, Kauai Exclusive Management
family vacation
Rating:
1
5
5
Review Date: 06/25/2017
Condo G201 is a beautiful condo and the location is excellent with an ocean view. Very quiet location and well kept property.
WOW!
Rating:
1
5
5
Review Date: 05/31/2017
What a great condo! We started off with a just a couple of gliches with the property, but the management company was awesome and fixed most of them. We loved the place, the view, the amenities, and we would rent here again and again!! It was very clean too, which was very important to me.
Kauai Stay
Rating:
1
4
5
Review Date: 04/14/2017
Great Condo, location was easy, beautiful beach, management was excellent
Friendly staff, would have been nice if coffee or tea was provided
The pool fence (gate) is a bit much, almost offensive
The towel operation was excessive at the pool
Would have enjoyed the ability to purchase movies on TV
Perfection!
Rating:
1
5
5
Review Date: 11/11/2016
Just as described and maybe better! All the furniture is clean and comfortable. The bedding is new/newer and very comfortable as well. Kitchen is well stocked. Kauai Management was a dream to work with. Broken dishwasher was replaced the same day! Close to everything, pool was to die for and had something for everyone. A child sand beach/pool and kiddo only hot tub was perfect so those of us with no little ones had two sand bottom hot tubs of our own. Two water slides, and a lazy river style pool with waterfalls. BBQ area, bar and grill next to pool! Across the street and next to McDonald's was a restaurant called Home Cooking, it is a MUST if you want to enjoy "local food" at an affordable price. We live on Oahu part of the year and had not visited Kauai in a long while. We will be back very soon and will be disappointed if this unit is already booked!
Your request has been sent. We look forward to meeting all your vacation needs!
Use of this website constitutes acceptance of the KauaiExclusive.com Terms and Conditions and Privacy Policy.
©2017- Present KauaiExclusive.com, Inc, All rights reserved.