waipouli-beach-resort-f302
waipouli-beach-resort-f302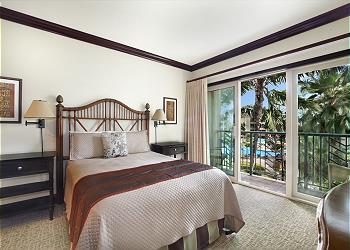 Waipouli Beach Resort F302
https://www.kauaiexclusive.com/rentals/properties/waipouli-beach-resort-f302/
Waipouli Beach Resort F302 | Vacation Rental in Kauai
F302 - PRIME POOL VIEW **AC** Resort Pool & Restaurant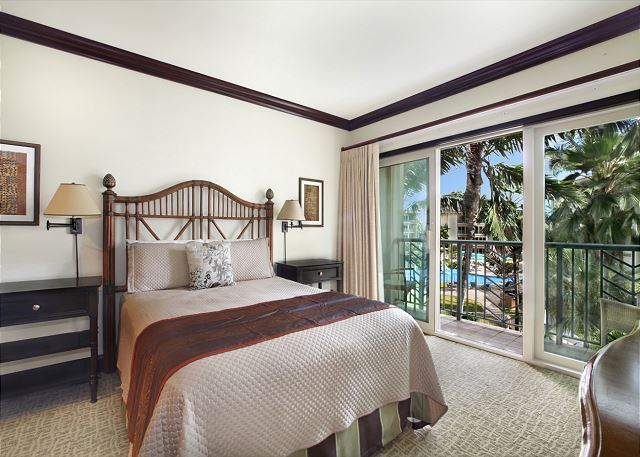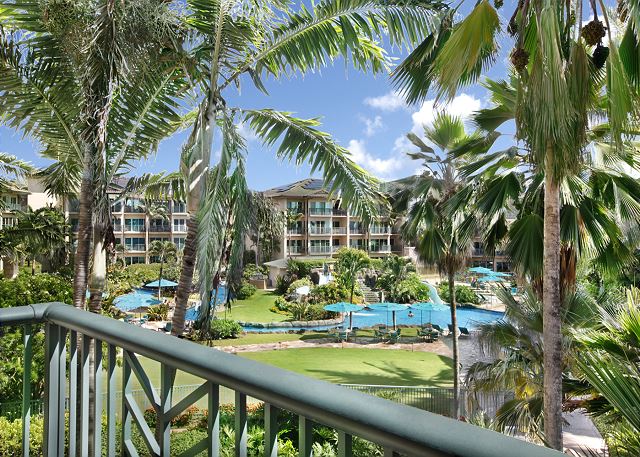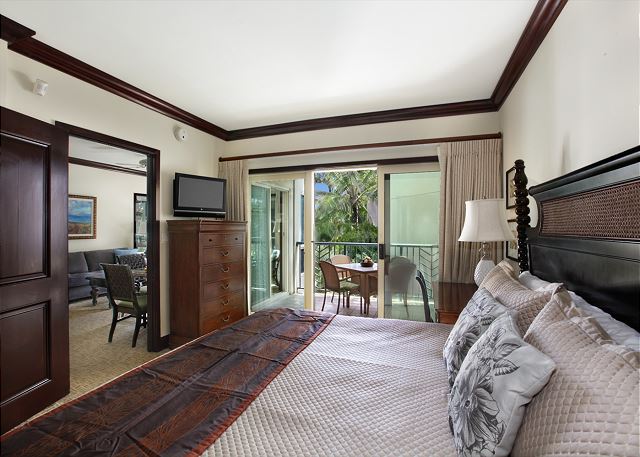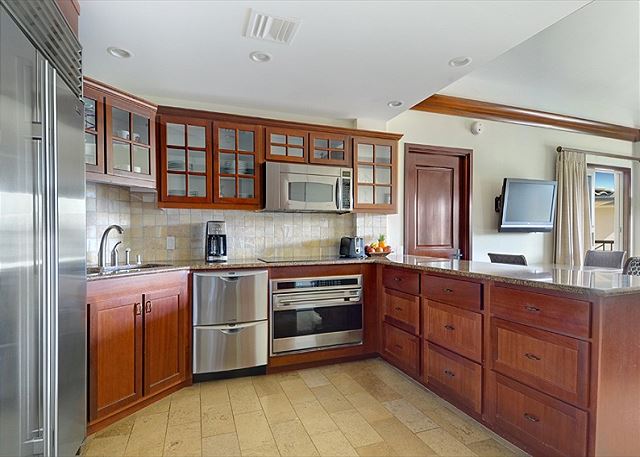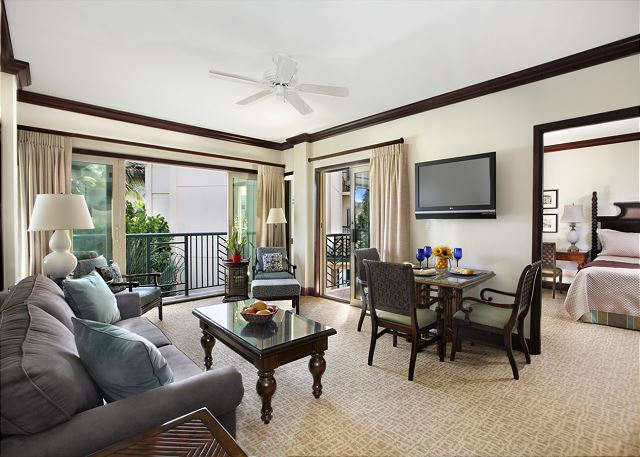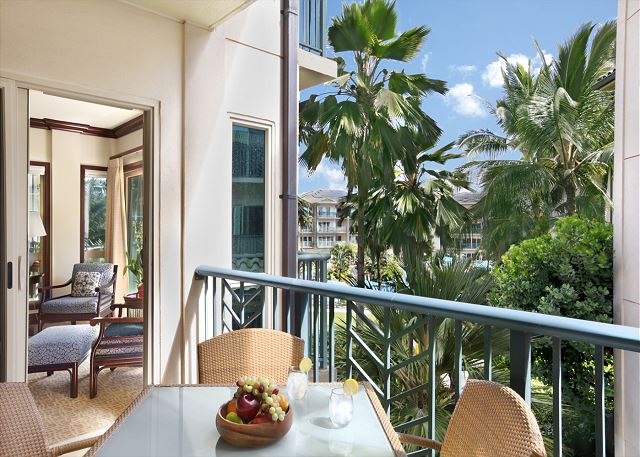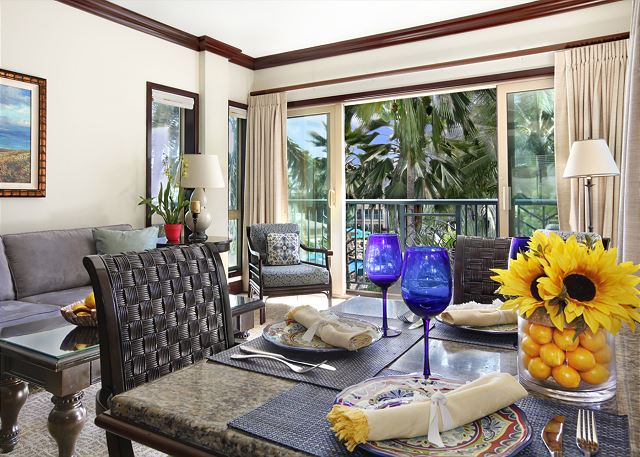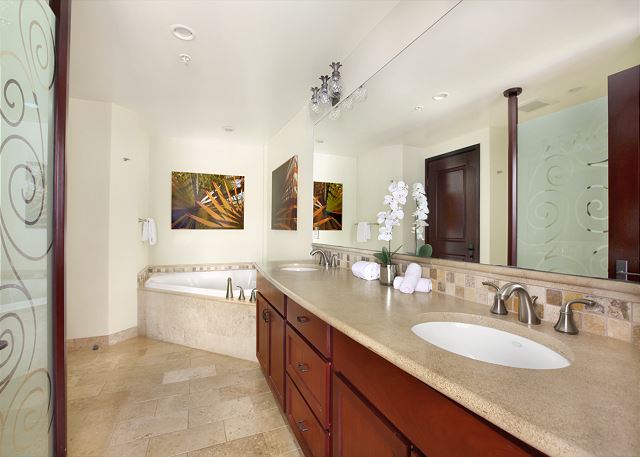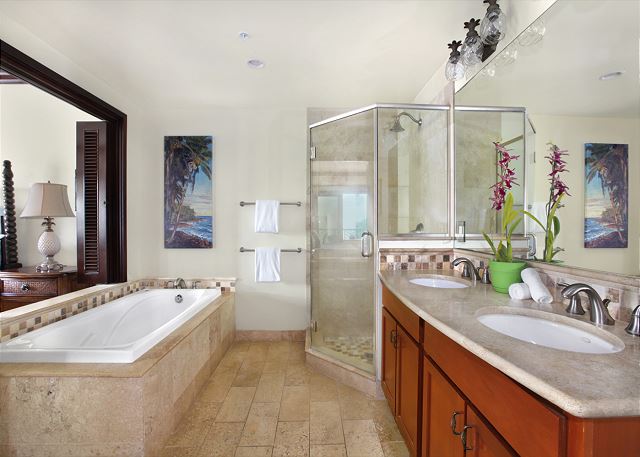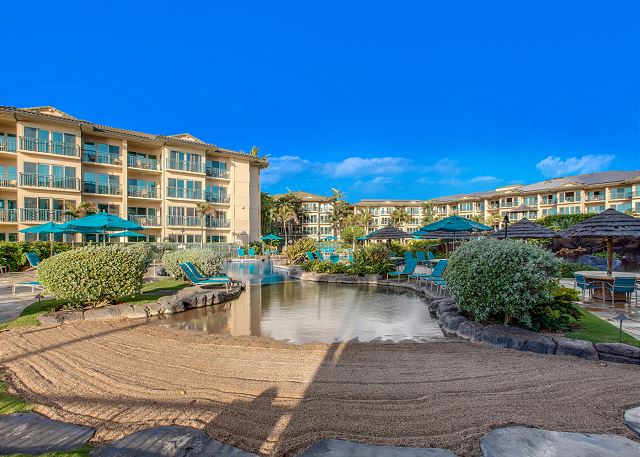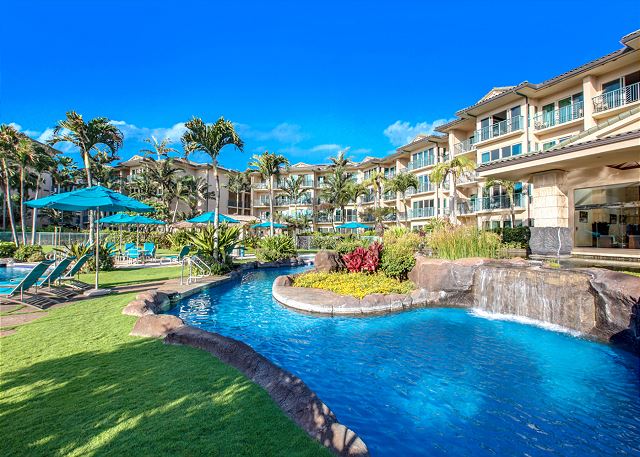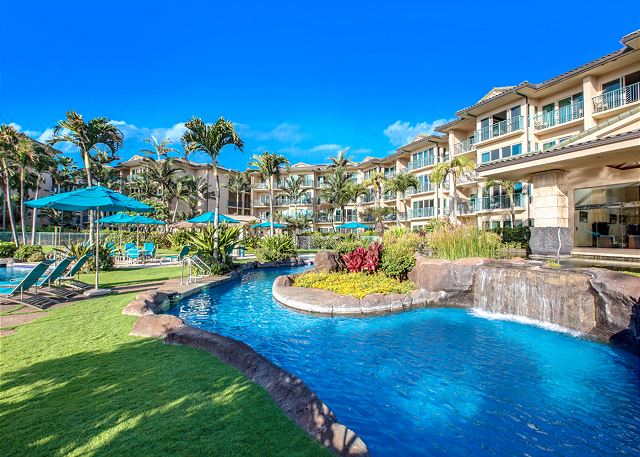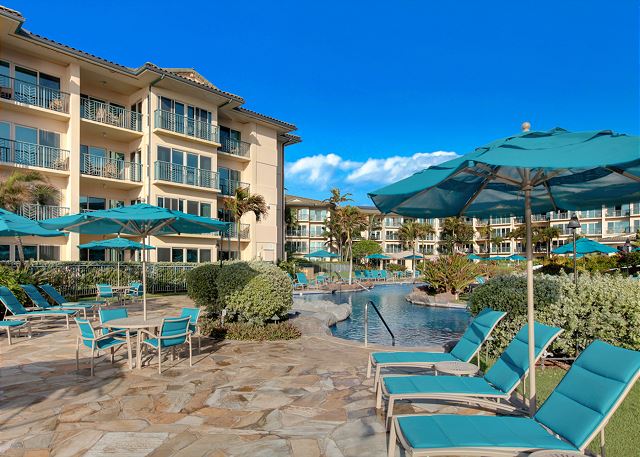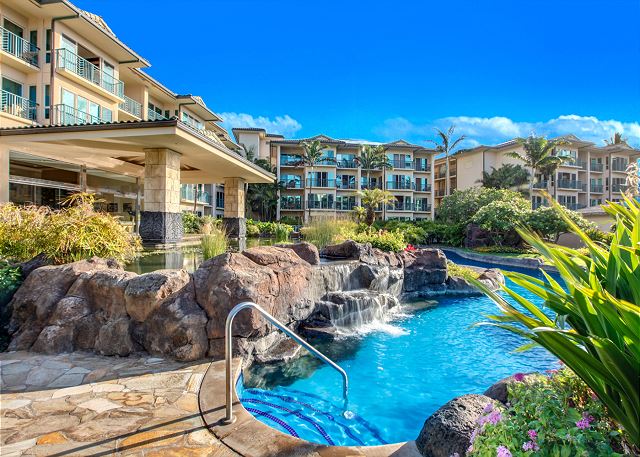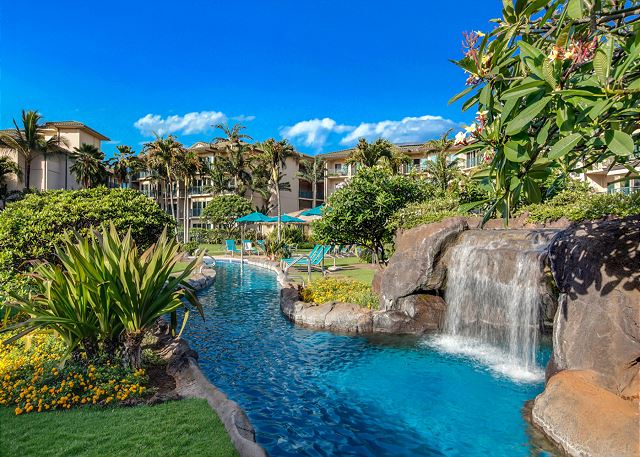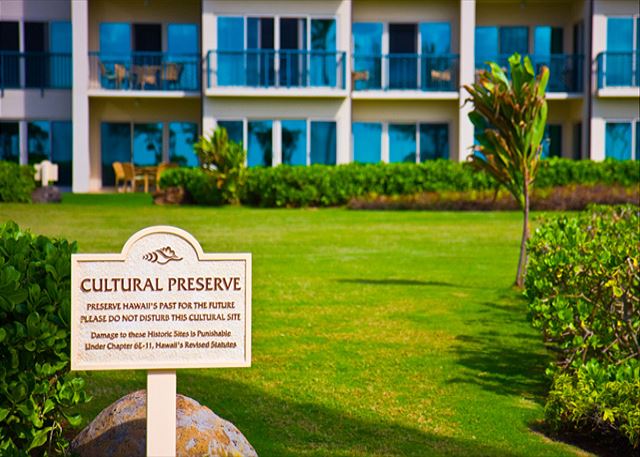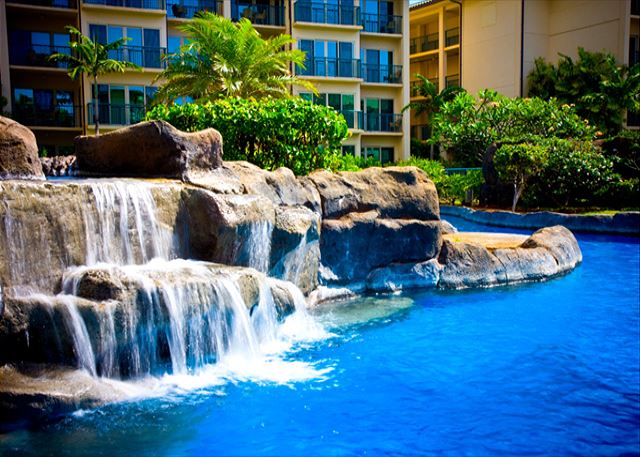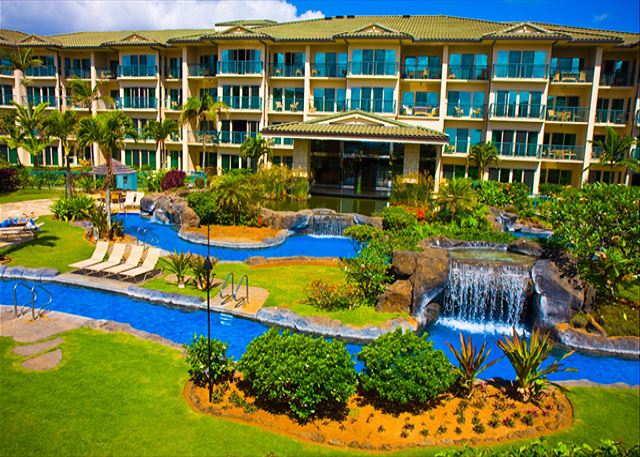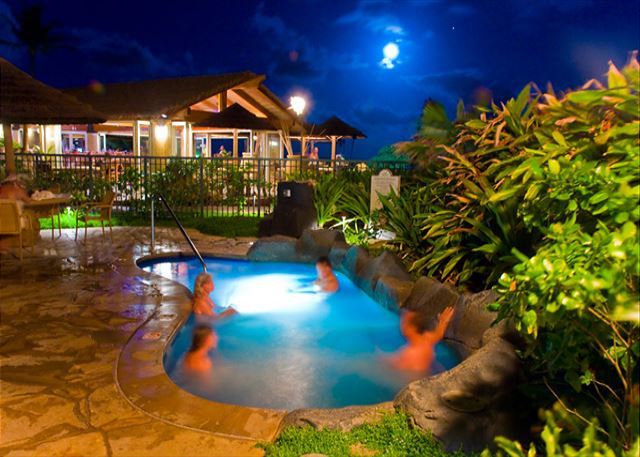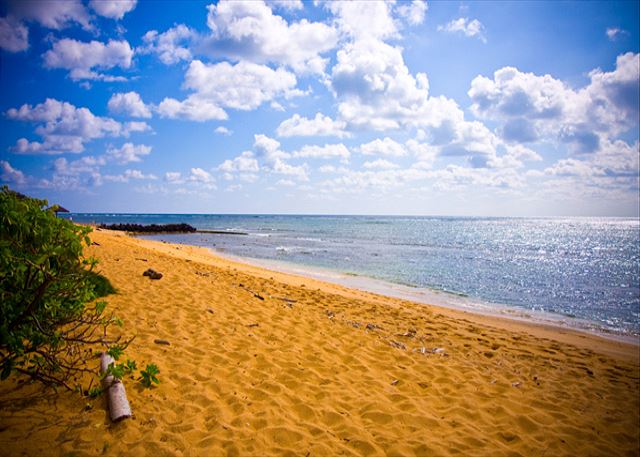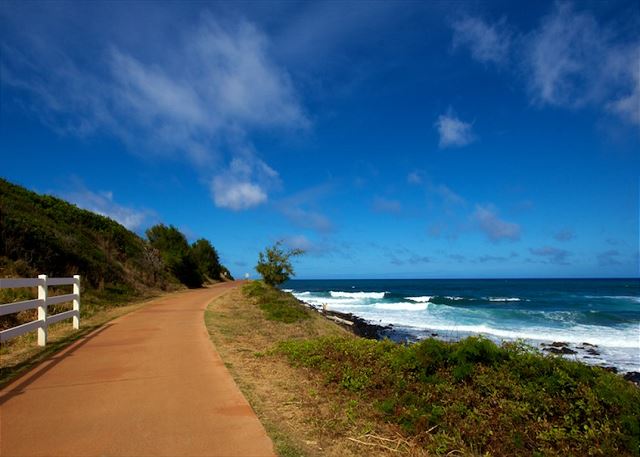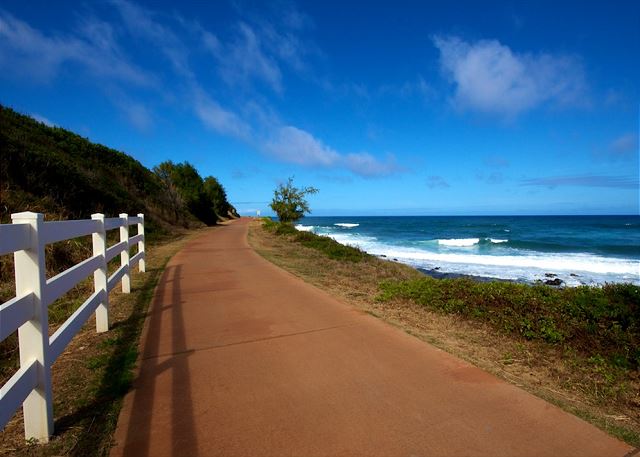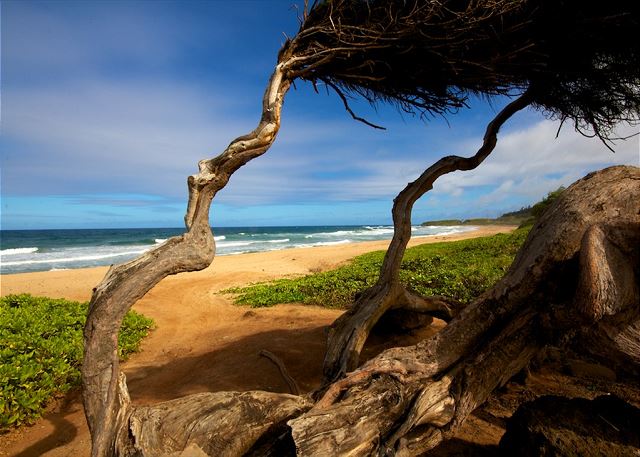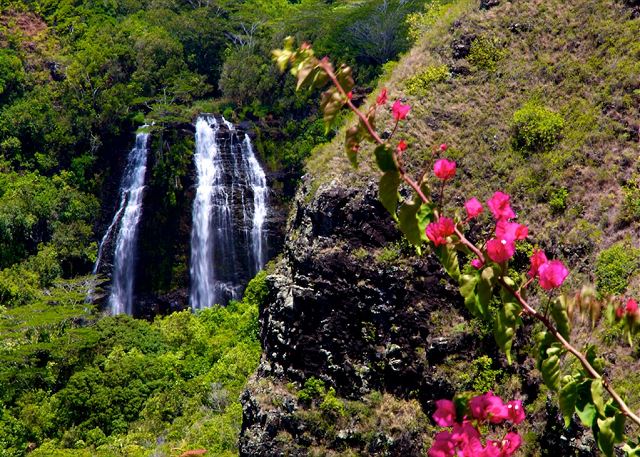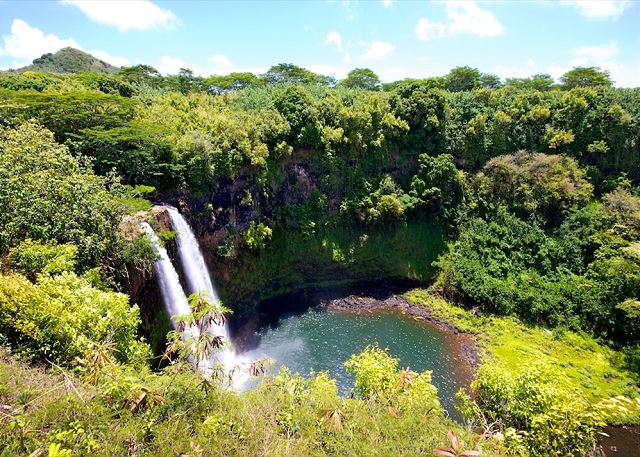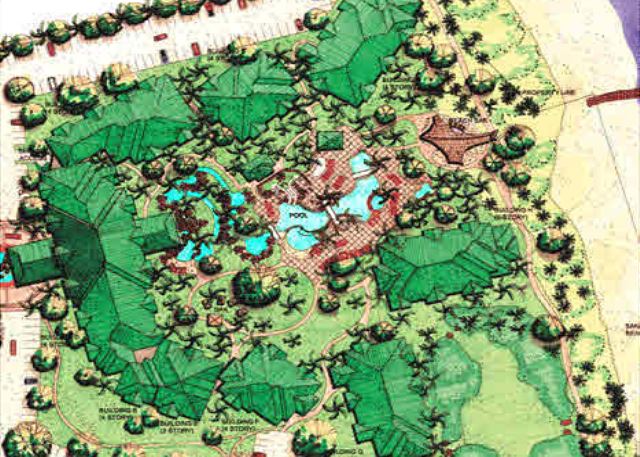 At the forefront of East Shore accommodation is the Waipouli Beach Resort. This World Class Resort provides luxury at your fingertips and offers opulent amenities for a variety of occasions.

A suite with classy contemporary Hawaiian feel, this third floor suite provides views of lush tropical landscaping and the torch-lit paradise pool. Two bedrooms provide a king bed, queen bed, and one queen sleeper sofa, comfortably accommodating 6 people.

The stylish interior was designed by the renowned Philpott's and Associates, featuring timeless hardwood pieces by Drexel Heritage, high-end appliances and three full bathrooms with Peruvian Travertine stone surrounds and soaking tubs. Enjoy the clean design and convenient location, with the beach and boundless Kauai adventures just beyond your private lanai.

- Located in Kapaa Town (East Shore).

- This impressive oceanfront resort features a variety of privately owned suites, condos, apartments and penthouses with state-of-the-art amenities at affordable prices.

- Amenities include central A/C, concierge service, fitness center, business center, tropical lagoon pool, jacuzzi and access to Oasis on the Beach (exceptional oceanfront restaurant).

- Centrally located on the royal coconut coast, just steps away from restaurants, shops and the Kauai Bike Path. Great location to watch the sun and full moon rise!

Perfectly positioned to accommodate the desires of everyone, the East Shore of Kauai is rich with possibilities. Flanked by epic coastline and threaded together by the public bike path, this centralized location is the social hub of Kauai. Having recently experienced a trendy transformation, the Old Town of Kapaa maintains its historic charm, yet boasts novel offerings. The towns of Anahola, Wailua and Lihue also comprise the East Shore, and carry their own unique appeal. With diverse establishments and activities, you can explore cafes, restaurants, boutiques, adventure tours, aquatic explorations and more on Kauai's East Shore.

One of the most revered places on earth, Kauai inspires a state of awe within all of us. Brimming with beauty, the oldest inhabitable Hawaiian island has both withstood the test of time and matured into a land of fertile abundance. Lush jungles, white sand beaches and the alluring ambiance of aloha enchant each moment. Offering exceptional accommodations, adventures, cuisine and culture, vacationing on Kauai is a dream come true.

TA-210-857-5744-01
| | Nightly |
| --- | --- |
| August 16 - December 14, 2021 | $370 |
| December 15 - January 05, 2022 | $429 |
| January 06 - December 14, 2022 | $370 |
| April 15 - June 14, 2022 | $370 |
| August 16 - December 14, 2022 | $370 |
Thank you for entering your review. The review will become available to the system shortly.
43
43
Overall Rating:
4.6977
4.6977
Simply the Best!
Rating:
1
5
5
Review Date: 10/22/2021
Our room was fantastic, all the staff are friendly and hospitable, the grounds are kept in meticulous shape and what's not to like about that lazy river pool! We'll be back soon!!
Some ups & downs
Rating:
1
3
5
Review Date: 08/30/2021
I love this resort and this was not first time staying here however there ended up being several issues that caused a shadow over our stay. There was some confusion about our checkin and checkout dates but was quickly resolved. Apparently this unit changed ownership while we were staying here and as a result the power was shut off during our stay. It did get corrected however the internet service was also affected and never resolved.All inquiries sentvto management were resolved but the stress cauaed by the issues were irratating especially since we had booked many months earlier. We rented 2 units F202 and F302. Both had seripus issues with enough hot water for the size of the units. What is the point of having an amazing soaking tub if you cant even fill it with hot water. The beds were wonderfully comfortable. The kitchen in F302 was missing a few key items such as kitchen scissors, a variety of pots with lids for cooking. Overall we love the units we rented and hope the issues are resolved as we hope to return.
Beautiful Getaway
Rating:
1
5
5
Review Date: 08/30/2021
The vacation condo was spacious and beautiful. Plenty of space for our family of 5. Large gourmet kitchen for those who love to cook like I do.
Only negatives were sofa bed very springy and uncomfortable, mirrors looking dated, and no basic spices in kitchen or ice maker. Otherwise the beds were very comfortable. Patio doors all had screens to protect from insects/birds getting inside.
Great location
Rating:
1
5
5
Review Date: 08/07/2021
Rental is as advertised. Comfortable beds. Nice kitchen. Would of been nice to have known there would be no kitchen staples, I assume due to Covid, and we would of packed them. Might bring coffee filters, salt & pepper packets, sugar packets, ice cube trays, ect.
Would Recommend
Rating:
1
5
5
Review Date: 05/21/2021
The only thing I'd suggest is to get the heater fixed. We did not have hot water for the entire first day. Thankfully our host was quick to respond. The entire staff with Kauai Exclusive was amazing. Very professional & prompt with any questions or requests I had. The room was beautiful and had everything we needed to keep us comfortable. My family had a wonderdul and comfortable time!!
34 steps
Rating:
1
5
5
Review Date: 02/15/2020
Very nice and clean condo up the 34 stairs to the room with warm views and sounds of waves and splashing, laughing families
Manager Response: 02/18/2020
Response from Kauai Exclusive Management LLC
Thank you for choosing Kaua'i Exclusive as your host during your time here on the island! We hope to host you again in the future! Mahalo Nui, The Kaua'i Exclusive Management Team
Perfect location for a great apartment
Rating:
1
5
5
Review Date: 10/20/2019
It was a very good experience. The apartment is well equipped and in a perfect location. Clean and comfortable.
Excellent Service
Rating:
1
5
5
Review Date: 07/22/2019
We had a few hiccups with our condo, the property management team was very efficient and prompt answering questions and fixing the issues. Would definitely rent through this property management team again. The unit does need extra blankets, pillows for the hide-abed and more pots & pans for the kitchen would be appreciated.
Very good experience
Rating:
1
4
5
Review Date: 06/25/2019
Location, and quality of interior unit and common grounds were excellent. Minor detail, but the exterior building paint is peeling in large sheets. Not a big deal to me personally, but some might find this objectionable.

Our unit was F302. Just for awareness, there is a large palm tree that rubs against the master bedroom wall due to the gentle breeze. It was surprisingly loud, sounded like someone removing/tearing wallpaper. It awoke both my wife and I on 2 different nights. If you are a light sleeper, you may not want to sleep in that particular room.

Also, the check in process was not optimal. Please make sure you know how to obtain your room key code before arriving on the property. I was send the instructions 30 min after check-in time, and only after I called the management company to find out how to get into the unit.
Waipouli Beach Resort F302
Rating:
1
5
5
Review Date: 06/23/2019
The condo unit was very comfortable and conveniently located. The property was clean and well kept. Kaua'i Exclusive Management Company was professional and easy to deal with. My only suggestion would be to include beach chairs and beach towels. Other properties we have stayed at have included this and it's just a nice added touch for exploring the area and beaches. Otherwise, we were very happy with our accommodations.
Great Stay
Rating:
1
5
5
Review Date: 06/17/2019
Great location, beautiful property.
Family loved it
Rating:
1
5
5
Review Date: 06/16/2019
I'm not normally a fan of resorts but this place may have changed my mind. Our stay here was very pleasant and my entire family from grand children to great grandparents were all happy we chose the Waipouli.
Hard to access
Rating:
1
4
5
Review Date: 05/21/2019
We have stayed at Waipouli Beach resort since it opened and love this resort. We have stayed in various units and each had been well appointed and very comfortable and luxurious. Our only complaint was the condo did not have an elevator in the building so we either had to walk quite a ways from another building or walk up 3 flights of stairs. We had our 3 toddler grandkids in another unit and they could not come see us unless we went down and met them. Also we were commenting that the resort is beginning to show its age. Carpets have not been replaced and our unit had a dorm like microwave sitting on the counter as the original microwave was broken. Some of the furniture is looking a little shabby.
Enjoyable
Rating:
1
4
5
Review Date: 05/09/2019
Clean, spacious, updated condo with all the amenities of home. Great resort with awesome pool.

Waipouli Beach Resort (Hiltner)
Rating:
1
3
5
Review Date: 04/08/2019
Generally we were very happy with the rental. The rental unit was very nice, spacious and clean and the swimming pool was great. Relative to other resort experiences we have had we were a bit disappointed in the overall resort. There were very few on-site amenities. Most places we have stayed have a coffee shop, ice cream, small gift shop, etc. as well as some level of activities for the kids. I supposed this is because the resort is more of a condo community, but unless we were using the pool, we left the resort every day for the full day to do anything. It is really nice to have a bar/restaurant that is at the pool and have some activities going on. I realize that during certain hours you could order drinks and food online from the Oasis, but this is not the same as having someone coming around and taking orders. We were happy, but for the price we expected more.
Wonderful experience
Rating:
1
5
5
Review Date: 04/03/2019
We measure the experience we had by whether or not we would come back. Without reservation and with high enthusiasm we would not only come back but highly recommend Kauai Exclusive and Waipouli Beach resort to anyone and everyone. The grounds are immaculate the unit was exceptional; clean and comfortable. It was everything we hoped for. The Rentalhost app was also very useful and easy to use.
Waipouli Beach Resort F302
Rating:
1
5
5
Review Date: 03/27/2019
We were very pleased with this rental unit. The grounds are lovely and well kept. The unit was clean and comfortable. The location was great, close to wonderful restaurants and groceries. The concierge was friendly and helpful, managing to book reservations for us at the last minute. We would defiantly stay in this facility again.
Great Condo and Rental Experience with Kauai Exclusives
Rating:
1
5
5
Review Date: 03/14/2019
We rented this condo in February for 5 nights. Kauai exclusives was very easy to get ahold of and responded very quickly to any questions we had at the time we booked, before arrival and after arrival too. I would use Kauai Exclusives again.
The condo F302, had a great view of the pool, no ocean view, but the garden and pool are lovely. Clean and well decorated. We made sure we were not overlooking a parking lot before we booked. The condo had two large bedrooms and two very large adjoining bathrooms. Showers and soaking tubs in both. Kitchen was large and had everything we needed, except we did buy a cookie sheet while we were there. Parking was conveniently located right outside the entrance to our building. The unit and the complex was quiet in the evenings.
The restaurant and bar were pretty good, happy hour had a nice selection of cheap drinks and a few apps. The bartenders were really friendly and we had a good time there most days after touring and soaking up the sun.
The beach was clean but be prepared for rocks in the water, so we didn't do much swimming there, just a quick dip after relaxing on the lawn chairs provided on the beach. There is shade available along the beach to get out of the sun if you wish.
There were plenty of restaurants in the area and around the island. I would especially recommend Sams Oceanview. Great food and view. We arrived without reservations and they were full but after moving people around at the bar, they made room for the 3 of us. They were very accommodating, friendly and the food delicious.
Overall, we had a great vacation and would recommend this property. Kauai is beautiful and a different experience from the other islands. We loved it, the people, the landscapes, the hiking, etc. Also would recommend holoholo tours of the Napali coast, with snorkeling and whale watching, very fun and amazing!
SUCH an incredible experience!
Rating:
1
5
5
Review Date: 11/06/2018
The property managers started things off right with excellent, quick communication throughout the booking process. This continued the day of our arrival as they proactively made sure I had all information to access the property.

Once on-site, we were so glad to see the unit was even better than advertised! The views of the pool were great, there were three balconies, the two bedrooms were each suites, there were pool toys, the grounds were excellent, there was a complimentary bag of local coffee, etc. The list goes on! Well-kept and a wonderful space to spend down-time.

The only negative for the property is the confusing elevator set-up. If possible, just plan on using the stairs to access the unit. I think it's helpful to know this going in to the resort. Otherwise, perfect unit!

Location might be the best on the island - you are situated between the North and South coasts making trips either way very manageable. The town of Kapa'a covered everything we needed and provided great access to many incredible sites. We like adventuring around an area and this facilitated that in the best way possible.

We will DEFINITELY recommend this location and management company to anyone traveling to Kauai. Best experience we could ask for!
Beautiful, and Restful
Rating:
1
5
5
Review Date: 10/28/2018
This was an amazing place to vacation. Close to many amenities within walking distance.
Amazing visit to Paradise
Rating:
1
5
5
Review Date: 10/26/2018
My family thoroughly enjoyed our stay at Waipouli Beach Resort. The condo is exactly as stated and we had no issues with check-in or check-out. Kitchen was fully stocked with dishes and cooking utensils. The beds were comfortable and there were plenty of pillows and towels. The only downside was there are no beach towels like other condos we have stayed at. You can get them at the pool, but if you go to beaches away from the resort you will need your own. Otherwise we truly loved our stay and plan to come back!
Hands Down an Amazing Stay
Rating:
1
5
5
Review Date: 05/02/2018
Courteous staff!! Loved the pool ladies. Keyless entry, app that gives you all your info so no messing with front desk lines, We like places that don't feel like there's micromanagement or daily housekeeping, so if you're needy and need your trash taken out daily for you-this wouldn't be your condo style of staying. Large and safe parking lot. Spacious rooms, great beds and appliances, awesome pool for my daughter. The pool/water slides were the daily highlight after a day of hiking/adventures. Nice beach with views, perfect for short walk with coffee and stretching, though not ideal for swimming/snorkeling, but you can still play in sand, get sun, and read a book on a chair. Close drive to check out other parts of the island. Sleeping giant hike and Wailea river kayak are less then 10min drive away. Walked to Safeway daily for food. 5-10 min Close walk to Walking and Bike path. Nearby bike rental and snorkel rental shops as well as short walk to other shops/food trucks. Hands down I recommend this place. We had a garden/pool view room, used outdoor bbq every day and would return with our family or recommend this property. FYI we like walking, cooking, and DIY so the size of rooms and our location made this property even better.
Wonderful Place in a Wonderful Location
Rating:
1
5
5
Review Date: 04/18/2018
Our rental at the Waipouli Beach Resort was beyond perfect for our family. We utilized the fully equipped kitchen every morning for breakfast and having Safeway directly across the street was extremely convenient. The pool and hot tubs were a huge hit for our kids and was perfect for us adults to relax in after a long day of adventures. Our unit was spotless and we would absolutely stay here again.
Waipouli offers A+ accommodations
Rating:
1
5
5
Review Date: 03/10/2018
This is our 5th stay at the Waipouli and as always the condo was clean, the grounds magnificent, and the restaurant fantastic. The location is close to shopping, a variety of places to eat, and the path along the Coconut Coast.
nice property in a good location
Rating:
1
3
5
Review Date: 01/16/2018
we've stayed at several vacation rentals over the years. The property itself was beautiful and well maintained. The unit we were in had a few problems, including no hot water at first (but, when contacted, the staff repaired it quickly), furnishings were a bit shabby, but, it was a nice unit. one thing that was a bit tissues (kleenex). I thought that was strange
Best vacation ever
Rating:
1
5
5
Review Date: 11/11/2017
The apartment was wonderful. Bright clean spacious and well appointed. Would definitely go again
Great time
Rating:
1
5
5
Review Date: 10/13/2017
Overall, this was a great experience which I would recommend to anyone interested in a vacation on Kauai. For us, a family of four - it worked out perfectly. There was plenty of room for the four of us, all the cooking utensils that we needed we available, and the complex itself had everything that we needed. The property was clean and the staff was helpful and professional.
July 2017
Rating:
1
5
5
Review Date: 07/31/2017
We had a wonderful time! Check-in and checi\k-out procedures wee very simple. We definitely look forward to our next visit!!!
Kauai Family Vacation
Rating:
1
5
5
Review Date: 07/15/2017
The Kauai Exclusive Management team was very friendly, helpful and easy to work with. In fact when asked they provided an excellent recommendation for a place for the entire family to eat. The facilities were very beautiful and well maintained. I really enjoyed the pool, it never seemed to be crowded. Overall a pleasant experience and a beautiful place to stay.
Great Vacation Time
Rating:
1
5
5
Review Date: 07/04/2017
Well worth it!
Rating:
1
5
5
Review Date: 05/08/2017
We enjoyed our stay. F302 was comfortable and a convenient location for Kauai sights. Rental management company was responsive and helpful.

Wonderful
Rating:
1
5
5
Review Date: 02/22/2017
We always like to stay in Kapaa. This year we had our grandson and family visiting, so we were aiming at the kiddie pool. We will definitely be back. We had a lovely stay.
Awesome , we loved it !
Rating:
1
5
5
Review Date: 01/13/2017
We loved everything about this unit. Kitchen was up-to-date with all amenities. The unit was clean and very airy.
What a great stay
Rating:
1
4
5
Review Date: 11/17/2016
The stay was great but had a rocky start. When we arrived we found out that the booking company hasn't done what they were supposed to do and finish the booking like they promised.

Once that was completed things went well with the exception of the security guard, the older man. It seemed as though it made him happy to enforce rules that would keep the kids from enjoying themselves. Little things like no toys in the water and then he would sit by the slide and it appeared to stare at the kids. Was very creepy. Then there was the incident where he threatened to take a radio away from a couple who had it on very low and could be barely heard around him.

The room was great but it was little things that some would not be bad but together make the stay less then great.
Manager Response: 11/17/2016
Response from Kauai Exclusive Management LLC
Aloha Isaiah, Thank you for your valuable feedback. I have shared it with the AOAO regarding the security guard and would also like to speak to the mention of the management company not doing what they were supposed to. We, Kauai Exclusive did everything we were supposed to do, the travel agent you booked with however went out of business and failed to pay us. We then had to reach out to you and get paid directly which is not normal and may have seemed odd.... I can see how this may have seemed like we did something wrong but in actuality we had called, left messages, emails, etc and never heard back from the travel agent. I'm glad we were able to work directly with you and that you enjoyed your time with us on Kauai. Thank you for being our guest!
Great quiet corner unit, beautiful property
Rating:
1
5
5
Review Date: 07/05/2016
Fantastic condo in the Outrigger property; quiet 3rd floor corner unit with nice view of pool and grounds. Unit was well equipped (knives could use some sharpening), clean and very comfortable. Kauai Exclusive team provided great information before our trip and a call on our last day - great service, would recommend renting through them!
Awesome place to stay
Rating:
1
4
5
Review Date: 07/02/2016
I'm going to make this short and to the point. We stayed in F302 from June 9 -14 2016. and the room was just as great as the pictures on the website depicted.. This place is a great value for what you get. The rooms were clean and updated. I say rooms because this was a 2 bedroom 21/2 bathroom unit with plenty of space. The only negative to this stay was that the elevator was in another building which required walking a maze to get to it. There were stairs close to the unit which we used at times other than check in and check out. Definitely a place I look forward to going back to with the family.. One hint is to take the ride to grocery shop at Walmart or another grocery store rather than the two directly across the street. You'll save plenty..
F302 review
Rating:
1
5
5
Review Date: 05/13/2016
The rental was just as described and there were no unforeseen issues. Location was excellent.
Perfect
Rating:
1
5
5
Review Date: 05/01/2016
This was the best place to come home too. The rooms were big and gave us room to spread out. The kitchen was huge so we good all be in there to pack our lunches bags and get ready for our next adventure without bumping into each other. The pool and amenities were perfect. A great place to unwind after a day exploring!
Great room! Great resort!
Rating:
1
5
5
Review Date: 04/27/2016
We loved F302! In room laundry was very handy. The pool was nice. The bed was comfortable and the unit had nice furniture. Our only minor complaint would be the lack of a broom and scissors in the room.
Manager Response: 04/28/2016
Response from Kauai Exclusive Management LLC
Aloha Shaun, Thank you for being our guest and for your valuable feedback! Thanks to your review we have since added a new broom/dustpan and a new set of scissors. Thanks again! Mahalo, Kauai Exclusive Management
Paradise
Rating:
1
5
5
Review Date: 02/26/2016
Happy Vacation
Rating:
1
5
5
Review Date: 02/21/2016
We love Waipouli Resort and plan to return with
our family.
Wonderful stay at Waipouli F302
Rating:
1
5
5
Review Date: 02/08/2016
We stayed with our 5 and 7 year-old for 2 weeks and can't wait to go back. The condo unit was clean and had plenty of room for all of us. The grounds are very well-kept and the staff at Waipouli are very friendly. We spent several days just playing in the pool. The central location on the east coast allowed us to enjoy both the north and south shores less than an hour away. Safeway and Foodland across the street were handy.
Generally good vacation
Rating:
1
3
5
Review Date: 11/18/2015
My main concern was the inability of the maintenance staff to repair the barbecues. It took at least 10 days to finally fix two of them. Impacted 3 of our dinners. They were finally fixed the day we left.
Manager Response: 11/23/2015
Response from Kauai Exclusive Management LLC
By property I can see our guests is pointing out the "common area" and not the room itself. We are looking into the 4 BBQ's on property and will encourage the home owners to carry more spare parts or replacement grills. The association has made about $250,000 in new improvements around the property like, new carpets in the halls, new pool furnishings and umbrellas, new surfaced parking areas, painted hallways and stairwells and more.. This is truly one of Hawaii's best values for luxury! The owner of F302 has also made some great improvements in the room like a new couch and more!! Mahalo Management @ 877GoKauai
Your request has been sent. We look forward to meeting all your vacation needs!
Use of this website constitutes acceptance of the KauaiExclusive.com Terms and Conditions and Privacy Policy.
©2020- Present KauaiExclusive.com, Inc, All rights reserved. | Website Design by Beyond Pricing