waipouli-beach-resort-d402
waipouli-beach-resort-d402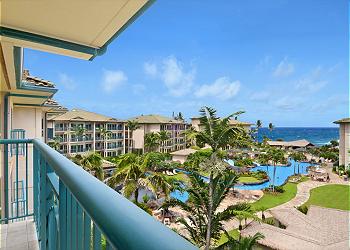 Waipouli Beach Resort D402
https://www.kauaiexclusive.com/rentals/properties/waipouli-beach-resort-d402/
Waipouli Beach Resort D402 | Kapaa Vacation Rental
OCEAN VIEW PENTHOUSE D402 **AC** Resort Pool & Restaurant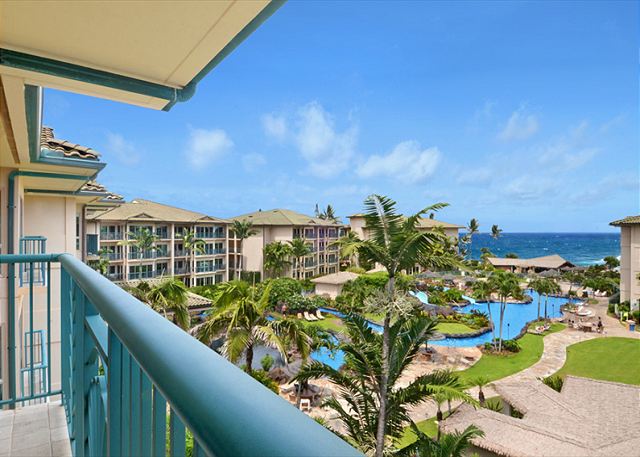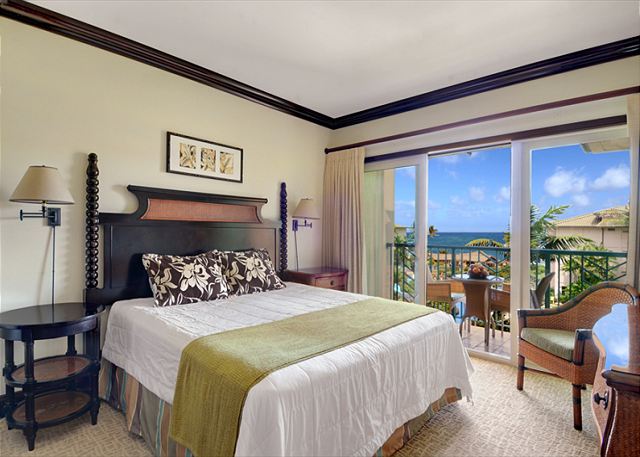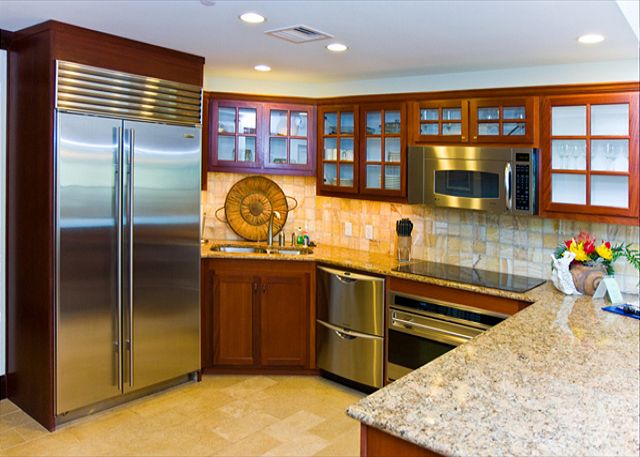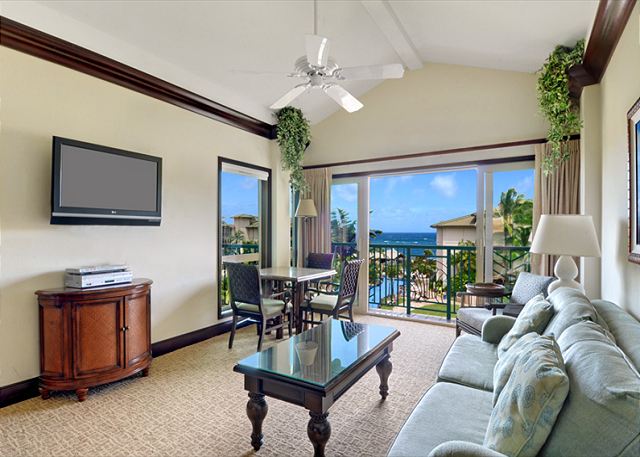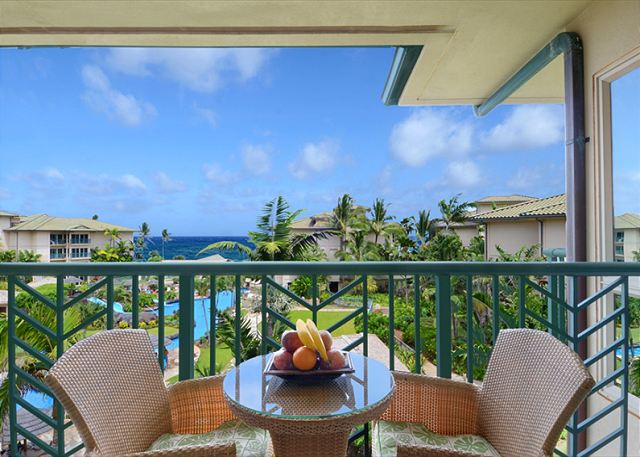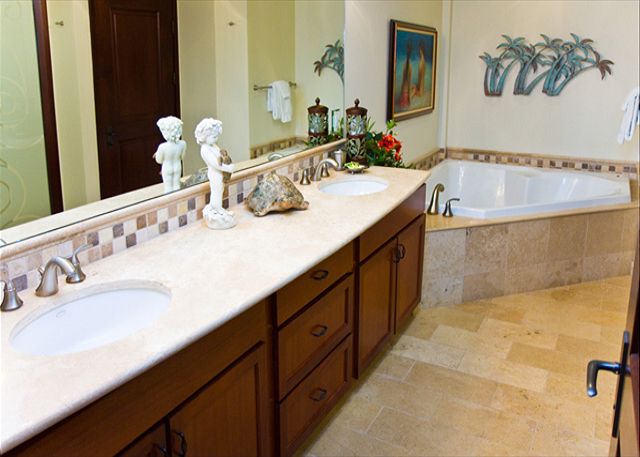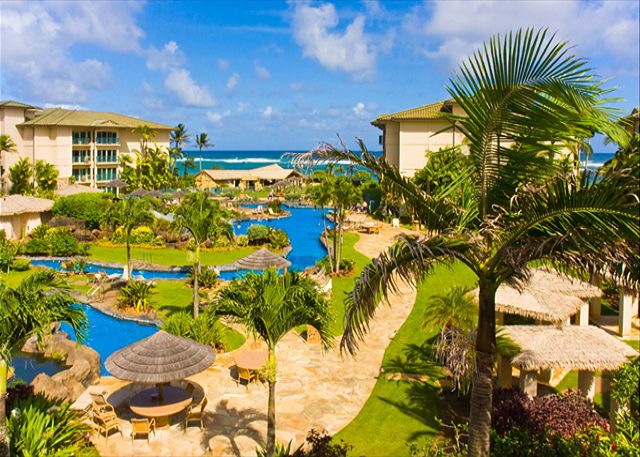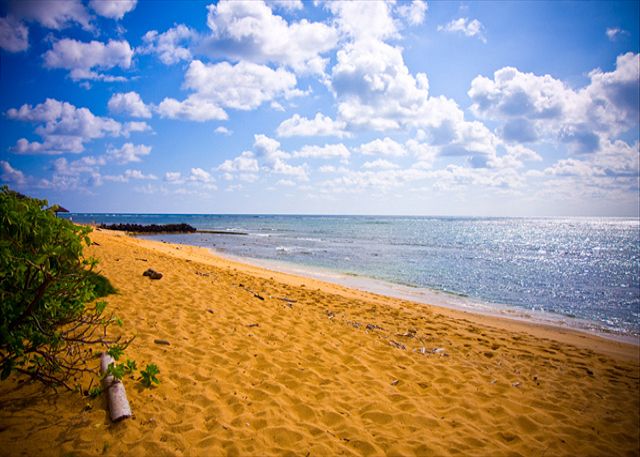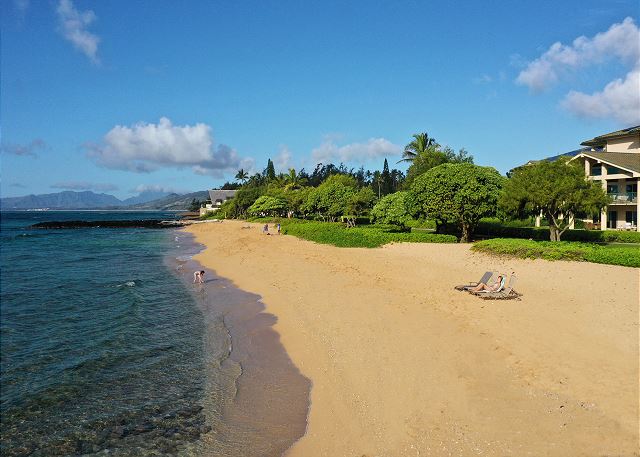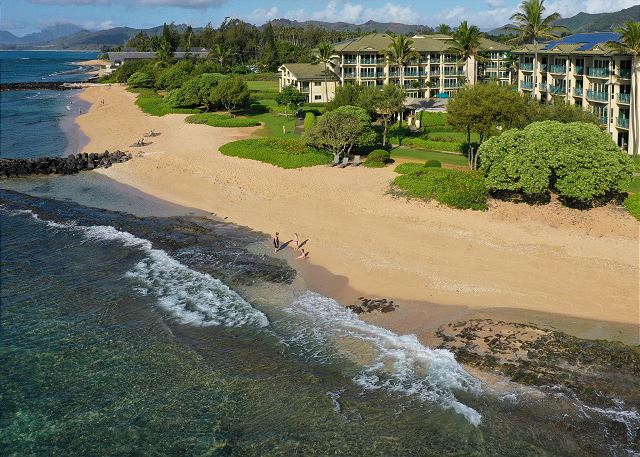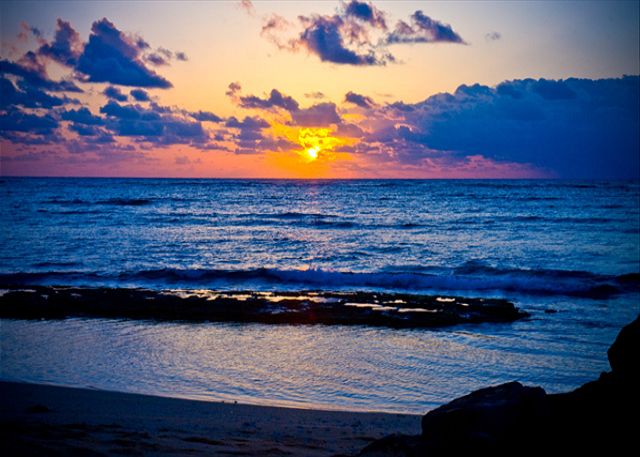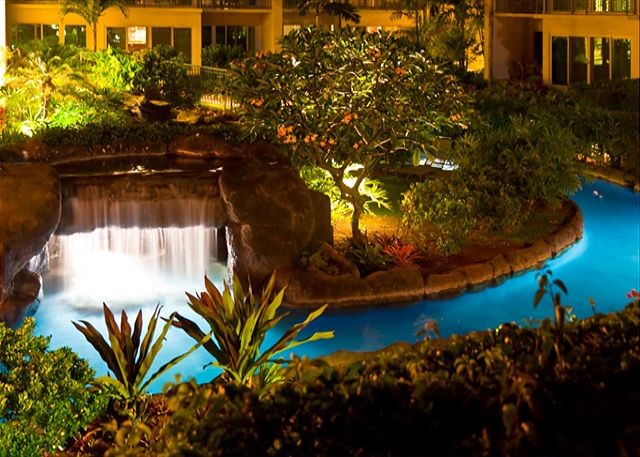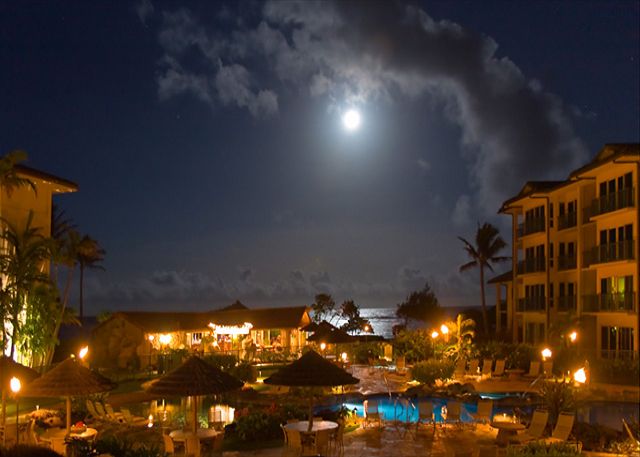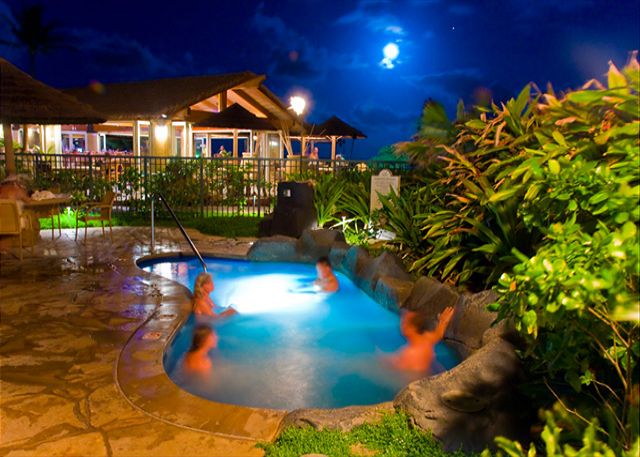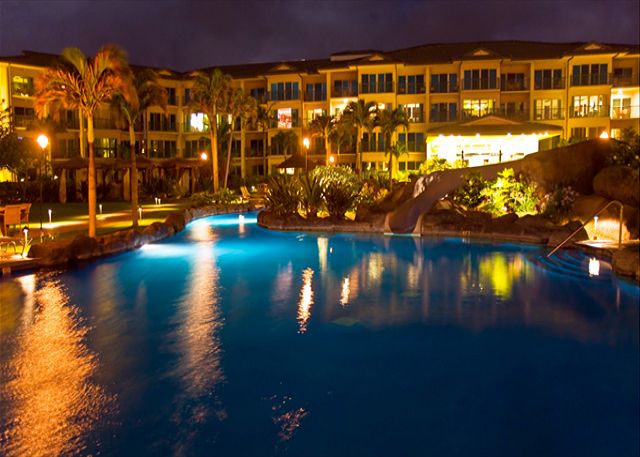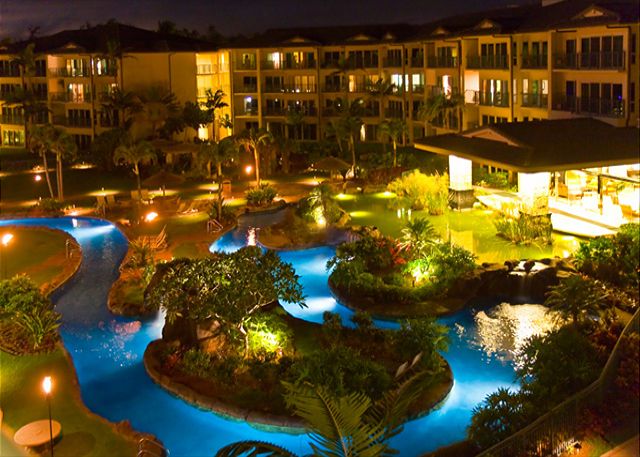 At the forefront of East Shore accommodation is the Waipouli Beach Resort. This World Class Resort provides luxury at your fingertips and offers opulent amenities for a variety of occasions.

Offering an intimate and exquisite oceanview experience, this one bedroom, two bath top-floor penthouse is deemed a rare find. Featuring a king master bedroom and a brand new sleeper sofa, it can comfortably accommodate 4 people.

This luxurious penthouse includes an award-winning kitchen equipped with Wolf glass cook top and oven, Sub-zero refrigerator, GE profile microwave & Fisher Paykel dual dishwasher drawers. D402 is also fitted with granite counter tops, African Mahogany cabinets, two full bathrooms with Peruvian Travertine stone, soaking tubs and lavish showers. Enjoy the clean design and convenient location, with the beach and boundless Kauai adventures just beyond your private lanai.

- Located in Kapaa Town (East Shore).

- This impressive oceanfront resort features a variety of privately owned suites, condos, apartments and penthouses with state-of-the-art amenities at affordable prices.

- Amenities include central A/C, concierge service, fitness center, business center, tropical lagoon pool, jacuzzi and access to Oasis on the Beach (exceptional oceanfront restaurant).

- Centrally located on the Royal Coconut Coast, just steps away from restaurants, shops and the Kauai Bike Path. Great location to watch the sun and full moon rise!

Perfectly positioned to accommodate the desires of everyone, the East Shore of Kauai is rich with possibilities. Flanked by epic coastline and threaded together by the public bike path, this centralized location is the social hub of Kauai. Having recently experienced a trendy transformation, the Old Town of Kapaa maintains its historic charm, yet boasts novel offerings. The towns of Anahola, Wailua and Lihue also comprise the East Shore, and carry their own unique appeal. With diverse establishments and activities, you can explore cafes, restaurants, boutiques, adventure tours, aquatic explorations and more on Kauai's East Shore.

One of the most revered places on earth, Kauai inspires a state of awe within all of us. Brimming with beauty, the oldest inhabitable Hawaiian island has both withstood the test of time and matured into a land of fertile abundance. Lush jungles, white sand beaches and the alluring ambiance of aloha enchant each moment. Offering exceptional accommodations, adventures, cuisine and culture, vacationing on Kauai is a dream come true.

W04631004-01 tax id #
| | Nightly |
| --- | --- |
| February 01 - April 14, 2020 | $319 |
| April 15 - June 14, 2020 | $279 |
| June 15 - August 15, 2020 | $319 |
| August 16 - December 14, 2020 | $279 |
| December 15 - January 05, 2021 | $379 |
Oceanfront Bar and Grille
Thank you for entering your review. The review will become available to the system shortly.
96
96
Overall Rating:
4.8646
4.8646
Beautiful!
Rating:
1
5
5
Review Date: 01/05/2020
My husband and I where recommended by my sister to spend our time in Kauai at the Waipouli Beach Resort. From the moment we placed our deposit we felt cared for any questions we had were answered promptly. When we arrived at the resort everything was amazing our one bedroom condo was beautiful from fixtures, furniture, a fully stocked kitchen, shopping bags, beach bags, etc. The location was great with ammentities close by for shopping to restaurants and so drive to the north or southern part of Kauai. We loved walking to the beach out front of the resort or taking the paved beach walk path to lovely shops. Althought we didn't use the pools they looked lovely and we were please there was no late night noises. I would highly recommend D402 and Waipouli resort.
The perfect Kauai stay
Rating:
1
5
5
Review Date: 09/27/2019
This condo is a must see in Kauai.
PERFECT GETAWAY
Rating:
1
5
5
Review Date: 08/11/2019
The condo was just perfect for the 4 of us. It was everything we were hoping for. We enjoyed being in the middle of the Island so we could go north or south in a short time.
I would book this area again!!
An outstanding Vacation rental!!
Rating:
1
5
5
Review Date: 05/06/2019
The whole experience was seamless! Easy check in! Excellent app with clear instructions about the property. Did not have to contact anyone at check in or out. The Condo was very clean, spacious, it has a great view. Access to the lobby and all amenities is very convenient. The amenities are great! Nice pool environment, several hot tubs provides for seperation from kids areas. Great restaurant and bar service on site. Bike rental service at the lobby was great to have. I would highly recommend this condo rental.
Paradise
Rating:
1
5
5
Review Date: 04/16/2019
Wonderful experience
Rating:
1
5
5
Review Date: 03/20/2019
Very nice unit, clean and updated. The only thing I would change would be the mattress, it was pretty hard.
Stay at Waipouli
Rating:
1
5
5
Review Date: 03/03/2019
This was an excellent property. Only down side was you could not swim in the ocean at this location.
Great Vacation
Rating:
1
5
5
Review Date: 01/28/2019
The unit is very nice. The bed is comfortable, the kitchen is well equipped. The management company is great. They respond quickly to any questions, requests or problems.
Perfect stay -could not be better !!
Rating:
1
5
5
Review Date: 01/07/2019
Perfect all around stay. Condo was a five star place as it was clean and fully stocked with all the home essentials you would need . The rental agency was the best I have ever seen as they constantly checked in on you to see if you needed anything from concierge services to any other assistance .
Just perfect
Rating:
1
5
5
Review Date: 10/07/2018
This condo could not have been more perfect! My husband and I stayed here for a 2 full weeks and this unit served our every need. Kitchen is excellent: top of the line appliances, well stocked with all the essentials...and 3 great grocery stores across the street. Bathroom and soaking tub are lovely. Bed is comfy, mattress on the firm side. The ocean view from this unit is great! We saw many a lovely sunrise and moonrise during our stay. Highly recommend this unit. Well worth it.
Wiapouli Beach Resort D402
Rating:
1
4
5
Review Date: 09/14/2018
D402 is a nice unit overlooking the lazy river, pool, and ocean. The owner does not provide beach chairs or cooler for those that spend time visiting the beaches. We had to buy and leave with a friend.
Excellence Property and Beautiful View
Rating:
1
5
5
Review Date: 05/25/2018
This was a wonderful resort and our unit had two balconieswith excellent view of the pool and ocean. The property was well maintained and beautiful. The kitchen and bathroom was well stocked and very clean. The pool area was excellent. My 10 year old loved the waterfalls and slides. The only annoyance was the wrist band process to check out towels for the pool. Everything else was very nice and we highly recommend staying at Waipoli Beach Resort.
Enjoyed our stay
Rating:
1
4
5
Review Date: 02/01/2018
We liked the resort and it's location. We stayed 2 weeks would have liked to have more toilet paper and paper towels. Had to buy our own after a week. Lamp shades were dusty but rest of condo was clean. Liked all the appliances. Had to have TV in bedroom fixed. Spectrum had to come and based on a dead input line it probably was broken for a long time
Manager Response: 02/01/2018
Response from Kauai Exclusive Management LLC
Aloha Mike, Thank you for your message and for your feedback. Please allow us to speak to a few things mentioned. The tv (every room at the resort) was just upgraded to Spectrum cable so the tv was not broken for a long time as this install just took place a few weeks ago. Once we were made aware that your tv was not working properly we contacted Spectrum to come and repair their install that was not done correctly. Sorry about the inconvenience that caused! Regarding the paper towels and toilet paper we always leave plenty extra under the sink and if any of our guests need more we are happy to deliver more at no additional cost. We will learn from your experience and try to be more proactive for guests staying for longer periods of time. Mahalo, Kauai Exclusive Management
Fantastic!
Rating:
1
5
5
Review Date: 01/14/2018
We stayed here after a week long cruise around the islands. It is located in a perfect area. You can easily walk or ride bikes. Any questions we had were answered quickly. Beautiful condo, pool, area!
Happy traveler
Rating:
1
5
5
Review Date: 01/03/2018
litz
Rating:
1
4
5
Review Date: 12/18/2017
very good,But a few suggestions, bed to hard,couch lumpy,need laundry basket...
Beautiful amd relaxing
Rating:
1
5
5
Review Date: 12/02/2017
Great place to stay, very clean, comfy bed, great pool, close to shopping and restaurants. Our only complaint was the sofa was uncomfortable being a sofa bed when you sat down you could feel the bars. Other than that perfect and gorgeous views. Staff was amazing and friendly, we would definitely stay here again.
Beautiful Property and Amazing Location D403
Rating:
1
4
5
Review Date: 09/05/2017
The room and amenities was great - however the manager on site was not only unwilling to be helpful to our group with regards to using the BBQ (we have a large group +20 ppl) but even worse was extremely rude including explicit language used to tell us where to go.........if we were not such a happy bunch this could have really ruined our stay considering a main feature of the resort was to get together and cook and eat as a group.
That said the rest of the staff on site were very nice and helpful. Actual resort is so clean and beautiful.
Manager Response: 09/06/2017
Response from Kauai Exclusive Management LLC
Aloha Gayle, Thank you for your message. We do not manage D403 so I apologize you were treated so bad by whoever manages that room. We manage D402 and take great pride in treating each and every guest with aloha and respect. Mahalo, Kauai Exclusive Management
Waipouli D402
Rating:
1
4
5
Review Date: 09/05/2017
Very pleased with our "short" vacation to Kauai. Beautiful centrally located condo with all the amenities. Condo has a beautiful view, up to date and clean. Onsite restaurant "Oasis" is fantastic and surrounding grounds are well kept. Unfortunately we did not spend much time at the Resort as there were many things to see and do on Kauai.
Our stay at Waipouli
Rating:
1
5
5
Review Date: 08/16/2017
We loved our room. We loved the pool. Beach is not so great at the resort, but there are lots of great beaches on the island. Wish they had pool side cocktail service, but the Oasis restaurant & Bar were nice. We will definitely go again and request the same room!!!
Great
Rating:
1
5
5
Review Date: 07/24/2017
BEST EVER
Rating:
1
5
5
Review Date: 06/02/2017
My husband and I had an absolute amazing stay here! Kauai Exclusive made the entire experience better than we could have planned for ourselves. The suite was very clean and it felt like we were at home. The resort is located in the perfect place. You're centrally located on the island between the North and South sides. We will most definitely return!
Romantic Relaxing Escape
Rating:
1
5
5
Review Date: 04/02/2017
My husband and I spend two amazing weeks at the resort. The amenities were first class, pool, views, workout equipment and access to the entire island were wonderful. This is the second time that we have stayed at Waipouli in Kapaa and I would highly recommend this property. This unit has spectacular views of the ocean, and pool. Sean at Kauai Exclusive Management was great to work with while we were planning our 35th anniversary celebration. We kayaked, hiked, snorkeled, stand up paddle boarded and spent hours walking the beautiful beaches. We traveled the entire island, and love to spend time in Poipu shopping and relaxing. This was a magical trip and we are looking forward to returning.
Magnificent!
Rating:
1
5
5
Review Date: 12/21/2016
We absolutely loved the spacious condo, the beautifully manicured grounds, but most of all we loved the pools and easy beach access!
Great Location, Great Views
Rating:
1
5
5
Review Date: 12/13/2016
Waipouli Beach Resort provided everything needed for a stress free vacation, from a nice pool and view, to a comfortable condo with all the amenities.
Perfection!
Rating:
1
5
5
Review Date: 11/17/2016
The condo was spotless, gorgeous and couldn't have been more perfect. I am so glad we stayed here and can't wait to come back.
Wonderful Waipouli
Rating:
1
5
5
Review Date: 09/30/2016
We were very pleased with this unit as well as the property. Information for check-in provided by the rental manager was clear and comprehensive. The generous sized unit was nicely appointed and in great condition. It's location on the property allows guests to enjoy views of the lovely landscaped grounds/pool/lazy river/water slides and waterfalls as well as the ocean. Kapaa is a central location to explore the island. We wouldn't hesitate to recommend this property to others.
Celebrated our 25th Anniversary!!
Rating:
1
5
5
Review Date: 08/25/2016
Wonderful view, great location (close to a lot of shops, restaurants and a grocery store), great resort. We had a great time. We did the NaPali Coast raft tour, it was beautiful and would highly recommend it. We saw a lot of dolphins, turtles and the view of the coast is just incredible!!
Great location! Great Property! Great Spa!
Rating:
1
5
5
Review Date: 06/25/2016
The location was perfect to get north/south - less touristy than Popui; walk/bike path is perfect for daily walks any time of the day/night; mgmt company was responsive and helpful; Best is the on-site spa. Both my husband & I and loved it! Greg goes above and beyond - Dakota & Michelle are the best. Thanks for a great, memorable vacation.
Fantastic Getaway
Rating:
1
5
5
Review Date: 06/17/2016
Beautiful room w/view. Kitchen fit for a chef. Will be back with kids next time! Located right across from a shopping center. Easy access to South and North sides of island.
We Were So Pleased We Stayed Here!
Rating:
1
5
5
Review Date: 05/28/2016
View from D402 was lovely. We loved sleeping with the doors open at night. Perfect suite for one couple. Two bathrooms but only one shower. Shower located in a tiny bathroom space connected to main bathroom with doors in between. For one couple not a problem.
Kitchen beautifully appointed. Living space comfortable. We passed resort the first time.
Signage for the Resort is small and easily missed.

Oasis convenient - we liked the outside dining - food excellent.
Beef Shed right next to this resort very popular with locals. Steaks and seafood great.

Only negative, we felt the carpet in the elevators needed to be replaced. But this no way affected our stay. Everything else was spotless. Pool area well maintained. Staff generous with the pool towels. Wifi great.
Beautiful Condo
Rating:
1
5
5
Review Date: 04/30/2016
Great condo, great location. Couldn't ask for a better vacation.
Short stay on Kauai
Rating:
1
5
5
Review Date: 03/03/2016
Great location with grocery store and coffe shop directly across the street. Laid back but still a great variety of activities readily available.

Waipouli Beach Resort D402 was a great place to stay.
Rating:
1
5
5
Review Date: 02/25/2016
My wife and I have stayed in many condos in many different areas and I would rate this condo as the best we have stayed in. Just as advertised.
Thank you, Richard Rapp
A great visit !
Rating:
1
5
5
Review Date: 02/24/2016
Well furnished, well stocked unit; terrific views and very helpful people around the complex.
Very nice location
Rating:
1
4
5
Review Date: 02/23/2016
Everything was very nice and clean. We had a great time. Nice location. We will be back!
Great Place
Rating:
1
5
5
Review Date: 11/30/2015
Easy check in, very clean, loved our family stay there. As a plumber I noticed 1 thing, the cold side handle in master bath left side sink is leaking when turn on handle. just to let you know.
Thank you for an awesome vacation.
Kauai for 50th Birthday
Rating:
1
5
5
Review Date: 11/29/2015
Awesome Place to Stay
Rating:
1
5
5
Review Date: 11/07/2015
My husband and I stayed in D402 and absolutely loved it. Very clean and had a gorgeous view of pool area & ocean. The other part that I wanted to give kudos to the management is for allowing us to stay a little later on our last day due to our flight being later in the afternoon. Very accommodating. I would highly recommend D402 and if had opportunity to go back to Kauai, would stay again. Another item of mention was convenience to grocery store & coffee shops! Thanks D402 for a fantastic time!!
Waipouli Beach Resort D402 review
Rating:
1
5
5
Review Date: 09/24/2015
Very happy with the unit. High quality furnishing and appliances. Could have used a little more instruction in using some of the appliances, but we figured them out.


Excellent Experience
Rating:
1
5
5
Review Date: 08/24/2015
We have stayed at numerous high end hotel / resorts on Kauai over the past few years and this property by far stands out as one of our best experiences so far. The rooms are neat and very clean (noted we tend to be picky when it comes to cleanliness). Every staff interaction at KEM was positive. If you are planning a trip to Kauai, don't miss the little gem.
Anniversary Getaway
Rating:
1
5
5
Review Date: 07/31/2015
This was our 50th wedding anniversary and is why we made it an extended stay. We made the right decision for a property. The condo we stayed in D402 was situated so the sun never came directly into the unit and we faced east to get full advantage of the trade winds. Having the shopping center directly across the street was another plus. We did a lot of sightseeing and activities. This is our favorite island, but this was our longest stay in the many times here.
D402 is amazing!
Rating:
1
5
5
Review Date: 05/20/2015
We loved everything about D402! The view was great and all the pictures online are accurate. The only suggestion for improvement would be that there are a few places where paint was touched up in living room and bathroom and the paint doesn't match perfectly. However, this in NO way affected our wonderful time in this unit. We will definitely re-book this unit in the future! Amanda Chambers
Great Stay at Waipouli Beach Resort
Rating:
1
5
5
Review Date: 03/08/2015
Very nice condo with a great view of the pool and ocean. Very nice kitchen, 2 balconies (one off the bedroom, one off the living room), huge bathroom with separate shower and tub. Very nice pool area, beachfront restaurant. Great central location, easy drive to all areas of the island.
Another Great Stay at Waipouli Resort
Rating:
1
5
5
Review Date: 02/13/2015
We have stayed at the Waipouli Resorts many times and at several different places. Every place we have stayed has been great!!
Great place to stay in Kauai
Rating:
1
4
5
Review Date: 12/06/2014
We loved staying at Waipouli resort for a week vacation in Kauai. Having never been to Kauai, we were not sure where the best place to stay was, but I can tell you we made a great choice! The location of this resort is very convenient with restaurants, grocery, liquor and even Starbucks in easy walking distance. Plus this location makes it easy to drive anywhere on the island- and we drove all over the island. The condo is beautiful and so are the grounds. After seeing Kauai, I would venture to say this is one of the nicest resorts. The food in the Oasis restaurant is very good and reasonably priced by Kauai standards and has a breathtaking ocean front view. Our only complaints are that the electric cooktop does not work very well and the A/C in the bedroom did not work as well as we would have liked. I would definitely recommend staying here.
Great Experience!
Rating:
1
4
5
Review Date: 11/26/2014
Everything was as described to us and seen in pictures/other reviews. Room was large and clean. Good view of the pool and ocean. Kitchen was awesome and had all utensils, cups, plates, etc. that we needed. I'd definitely return here for another stay!
Kauai first rate condo and location
Rating:
1
5
5
Review Date: 11/01/2014
This was our first trip to Hawaii, specifically Kauai and this condo did not disappoint. The complex itself is well maintained and beautiful. The pool outstanding. Location wise this was perfect! Safeway directly across the street, quick drives to everywhere on the island and great sunrises. The condo unit itself was better than the pictures. Very clean, high end appliances, great layout and view was perfect for the morning sunrise. Portable cooler to use was a very nice to have. Washer/Dryer were full sized and just like ours from home. Quite, comfortable bed and furniture. Highly recommend this unit. Management team was easy to work with and very responsive.
Fabulous location, fabulous room!
Rating:
1
5
5
Review Date: 10/13/2014
The location was perfect; close to the airport and across the street from safeway, starbucks, and McDonalds with great shopping just up the road. The room was well maintained and had everything we needed. We had no issues with the pool area that I have seen mentioned by others. The restaurant at the resort has a very limited menu and is a bit pricey compared to others we went to. We would definitely stay here again.
First time waipouli
Rating:
1
4
5
Review Date: 09/06/2014
We had a great time. A few little suggestions are need ceiling fan in bedroom, bbqs were not all working, need a cage over fire sprinkler in bedroom closet, the seal in the master shower leaks on the floor. I wish the pool was lit better at night and some sort of entertainment nightly in the bar. Otherwise, The condo was beautiful and well maintained and we really find enjoy our visit.
2014 summer vacation
Rating:
1
5
5
Review Date: 06/28/2014
great!
Rating:
1
5
5
Review Date: 06/15/2014
Our unit was fantastic, but there we a few minor areas that could be better:

1) Instruction provided for internet access didn't work - I had to make a couple of phone calls to get the right information
2) Several screens were ripped and we needed to provide access to maintenance for them to be fixed
3) The shower stall is too small and the door leaked badly
awesome place
Rating:
1
5
5
Review Date: 05/03/2014
The condo was very clean and large for a one bedroom. The pool was awesome and the gym was nice. Not very big but hardly ever packed. Management was very friendly and professional. All around great place to stay.
We stayed in three different units and loved each one of them.
Rating:
1
5
5
Review Date: 04/28/2014
Everything was great - we loved Waipouli and had a very laid back relaxing vacation.
The only suggestions we have to note are:
The blue info sheets in the units were not current re internet access. And an explanation of the TV workings would be helpful as well as a TV guide.
Other than that everything was great, very organized from start to finish.
Thank you so much
We were very happy with the Condo. A nice clean unit that we thor
Rating:
1
5
5
Review Date: 03/08/2014
Honeymoon Trip
Rating:
1
5
5
Review Date: 01/28/2014
We had a wonderful time. The complex is conveniently located in the middle of the Island so it makes it an easy drive to North or South locations. The condo had all the amenities we could want. One little thing we noticed was the couch was starting to show wear and tear. Other than that we enjoyed our time here.
Amazing stay, rental and view
Rating:
1
5
5
Review Date: 11/24/2013
The staff from Kauai exclusive was very helpful and responded quickly both prior to our stay and during. The rental was beautiful and had fully stocked with everything we needed and more!
Fantastic!
Rating:
1
5
5
Review Date: 10/11/2013
Beautiful unit, great views and location...absolutely loved it.
Terrific place
Rating:
1
5
5
Review Date: 09/25/2013
We certainly lucked out when we selected not only D402 but Waipouli Resort. It is in a terrific location near shops, restaurants and midway to the south of Kauai, so driving all around is a breeze.
The resort environment is clean, comfortable and quiet. Oasis restaurant is a must for anyone staying at the resort. Don't miss this place.
Fantastic Condo in a perfect location in Kauai
Rating:
1
5
5
Review Date: 09/15/2013
We were extremely pleased with this one bedroomed property. It had everything you could possibly need for your stay. We only had to buy food and some drinks. Excellent condition. The property management guys called to ensure there were no problems or if we needed anything. Only issue was we were told our code would still work for the pool but it didn't. However a security guard was kind enough to let us into the pool for our last few hours. The Mai Tais at the Oasis were the best we had on our 3 island trip and the food was good too! Highly recommended - we would stay here again in a heartbeat!
D402
Rating:
1
5
5
Review Date: 09/10/2013
Great location, great room.
"First Family Vacation"
Rating:
1
5
5
Review Date: 08/15/2013
This place is simply great! I Unitially wanted to stay at a hotel but the more I looked into this place, the more I was convinced this would be where I would my vacation time. I first spoke to a represantative whom helped me find the perfect place for my family of 4 (2adults,2 children). The represantative was helpful and very quick to look for a good deal. Our room was great! Part oceans/pool views. The room it self was kept up very well, beds were comfortable. The pool and fitness center was also very cool. I will definately he returning and recommending this place to family and friends!
Family trip
Rating:
1
4
5
Review Date: 07/31/2013
Kaua'i vacation
Rating:
1
5
5
Review Date: 07/16/2013
Easiest check in process ever. The resort and staff are inviting and very friendly. The grounds were magnificent and I would recommend this resort to friends and family. Joshua Rudinoff is the BEST!!!
Quiet and clean, stunning pool, great location
Rating:
1
5
5
Review Date: 05/24/2013
My husband and I had never been to Hawaii and chose this spot to celebrate our anniversary. The resort was spectacular! Beautiful grounds and pool and conveniently located directly across from a small shopping center and grocery store. We found this location on the east side of the island a perfect midway point for daily travels either north or south and were able to explore much of the island in only 4 full days. Our room was clean, quiet, and beautifully maintained. We did not bring our kids, but they would have LOVED it. Note - the beach at this resort is NOT swimmable, but the pool makes up for it.
awesome,
Rating:
1
5
5
Review Date: 05/17/2013
awesome resort, great for kids, Kauai Exclusive very professional and on it.

Thanks
Great Experience
Rating:
1
5
5
Review Date: 04/28/2013
We had a great stay and loved the location of this particular unit. The rental company was very helpful and always quick to respond to questions or emails, which we greatly appreciated. Everything was in great condition, and we were also happy to see that this unit actually had some spices in the cabinet and some sand toys for the kids. We have stayed at Waipouli before when none of these conveniences were available. My only suggestion for D402 is that the dishes and silverware seem to be getting down in count and supply may need to be replenished. Also, with all of the children that come through Waipouli, perhaps it would be nice to provide some more plastic cups or dishes. Just a suggestion. Thanks for the nice stay!
Perfect!
Rating:
1
5
5
Review Date: 02/27/2013
Ocean view, sunrise and moonrise, steps to the sand, walking path... close to grocery stores, friendly staff, what more can I say?
D 402
Rating:
1
5
5
Review Date: 02/23/2013
Great location with easy access to shopping and restaurants. Beautiful view of sunrises every morning. Very quiet at night. We enjoyed our stay and would highly recommend this property.
Excellent place
Rating:
1
5
5
Review Date: 01/03/2013
The condo was great, very confortable and spacious, well located, quite and very convenient. We loved it! Really!
First time on Kauai
Rating:
1
5
5
Review Date: 12/01/2012
As this was our first trip to Kauai, we weren't sure where to stay. We picked Kapa'a for its central location and then found D402 at Waipouli Beach Resort. Staying in Kapa'a was a good choice - it is a reasonable distance/time to any activity and Kapa'a has great amenities. We stayed 10 nights at this resort. The condo was very nice. It was quiet, had a great view, and had everything we needed. With the trade winds, we only used the air con briefly for one afternoon. It is great having the two bathrooms. Being poolside with the ocean view is definitely nicer than being on the road side, although there can be a fair bit of daytime/evening noise from the pool - but it is 'happy noise'! The sofa bed needs to be replaced - mattress is pretty bad and couch cushions are showing age, but management is now aware of this and were very helpful in bringing in an extra foam mattress cover on our first day, which helped for sure. We plan to return to Kauai and would definitely stay in this unit again.
Kaui Sept, 2012
Rating:
1
5
5
Review Date: 09/21/2012
We were so impressed with the Waipouli Beach Resort. It is centrally located on the island in the town of Kapa'a which offers great restaurants, natural food stores, farmers markets etc.

The Waipouli resort is right on the beach, has a fun pool area with water slides, multiple hot tubs, bbqs, a fantastic restaurant called the Oasis, with an excellent server named Henry. And the best Mai Tai in the world--it is all made from scratch, no syrups, canned juices, fake ingredients etc. You can't go wrong here!!

The kitchen inside the condo is gorgeous and the whole place was first class comfort. The only small gripe I have is the shower head was the wrong type for the shower stall. It was too wide of a spray and sort of spitty causing the water to go everywhere except on your body. This is a simple fix of changing the shower head and does not effect our overall very positive experience. We took baths instead of showers in the huge jacuzzi tub and it was divine. We could have called management about the shower head and I have no doubt they would have fixed it right away, but we were too busy exploring and having a great time to be bothered with this.

We stayed in one of the private condos at Waipouli and still had access to all the spa, conceriege, pool, restaurant, beach, parking etc services that the resort offers.

Josh, the manager who booked our private condo at the Waipouli was very nice, professional, informative and got us a great deal! A private condo is the way to go because you have a full kitchen, bath, laundry in the condo and still have access to resort amenities. We will be back and will stay at the Waipouli Beach Resort!
Kaua'i Dream Vacation
Rating:
1
5
5
Review Date: 07/13/2012
Truly the BEST vacation I've ever had. Sooo relaxing and the condo is gorgeous. Everything you need right at your fingertips. Magnificent pool and ocean views (loved the pool at night, lit with tiki torches!). Company staff were wonderfully helpful. Telling all our friends. We can't wait to come back.

Amenities Galore!
Rating:
1
5
5
Review Date: 06/29/2012
We were blorwn away by the layout, design and amenities offered in this 1 bd/2 ba unit -- a luxlurious, yet comfortable vakay experience.The layout, appliances, and amenities found in this kitchen were so fabulous, our local chef friend cooked us a gourmet dinner for our 25th anniversary in this kitchen! The bedroom was very comfortable with extra nice bedding & towels in the bath areas. The huge double sink and vanity area was perfect with lots of storage drawers and a large garden tub in the corner. The shower and second bath area are adjacent to the master bath with a door to close the two off. Nice concept. A balcony off the bedroom could have been a bit bigger, but we enjoyed having drinks and enjoying the morning sunrises there. The furnishings were very tastefully done, laid out nicely, and super comfortable. We had plenty of space in the entryway for golf clubs.. We only had 4 nights in this unit, as we agreed to move halfway thru our stay to another unit in Bldg. G. The Penthouse we moved to didn't compare in quality to this lovely unit (see review for G301). The Management Co. smoothly handled everything for us. This unit directly overlooks the meandering pool area and the ocean view beyond! Our days here were relaxing & peaceful. But I wouldn't say that this property would appeal to the 55+ group, as there were mostly young famlies with babies, tweens, and teens who got a bit loud at times. But we certainly enjoyed this unit to the fullest! The keyless entries take a bit of getting used to, especially getting in and out of the pool area. We needed nothing more in this lovely lunit!
Josh is awesome!
Rating:
1
4
5
Review Date: 05/08/2012
Upon reserving this property Josh was great at taking care of our needs. Condo is beautiful! The main downfall is no service at the pool. You also can't bring in pool coolers to the pool. The Bar-B-que's need some work but were nice to have by the pool. Upon checking in though we were told just to go to our room. We didn't know where our room was.? Kapaa was a nice central location for seeing all the Island.
The best of the best in a amazing location
Rating:
1
5
5
Review Date: 03/29/2012
Everything went perfect from the booking to our arrival. From the moment we walked into the Waipouli Beach Resort we were impressed. Once we opened the door to our condo D402 we were knocked out at how beautiful it was. The view of the pool and ocean was like a dream. It was immaculately clean, with comfortable high end furnishings. The location was perfect especially the shopping center directly across the street. We can't wait to return and rent this same condo again.
March2012
Rating:
1
5
5
Review Date: 03/24/2012
Our vacation was wonderful.WE look forward to coming back next year
The weather was very wet and stormy and we thought the island was still
beautiful.
Friccero Kauai visit
Rating:
1
5
5
Review Date: 03/05/2012
Wapouli Beach Resort D402
Rating:
1
5
5
Review Date: 03/03/2012
Condo was beautiful as well as the resort. All the amentities you would need. Only complaint is a brighter light is needed for the shower and also if the shower head is adjusted in a normal position it leaks a ton through the bottom of the door onto the floor. You must point it towards the wall for this not to happen. Otherwise condo was perfect.
Great Weeks Vacation
Rating:
1
5
5
Review Date: 01/28/2012
Outstanding, the total week was unbelivable at the resort. The accomodations were the best we've ever encounter on any of our vacations. The location was near shopping and outstanding restaurants.
waipouli stay
Rating:
1
4
5
Review Date: 12/05/2011
The property is great.lots of play area for kids.the only bad part is that it's the rainy side so I would stay here summer only and in winter time stay in poipu which was drier and warmer.the condos are beautifull.safeway is right across from the property. people are very nice.
Manager Response: 12/13/2011
Response from Kauai Exclusive Management LLC
East Kauai is not the rainy side. North Kauai is rainy and east Kauai is generally very sunny. This group was unlucky as this storm had it raining in Poipu also. I hope they try Kauai again!
Perfect Honeymoon Destination
Rating:
1
5
5
Review Date: 11/04/2011
Beautiful room, location, and and restaurant at Waipouli. We would definitely come back for vacation. This was the perfect honeymoon destination.
delightful accommodations
Rating:
1
5
5
Review Date: 10/24/2011
It's always a wonderful experience at Wiapouli Beach Resort and the properties are very well maintained,spotless and well managed.
Great honeymoon spot
Rating:
1
4
5
Review Date: 10/09/2011
The resort was terrific, our only complaint was the "no coolers in pool area" rule. This would be fine if they had a poolside bar to serve drinks and snacks but they don't. There is a poolside restaurant but it doesn't open till 4. The location is great because it's a short drive to anywhere on the island. You can drive either north or south within about 45 mins. The only thing about being on the east side is that it didn't seem to be as sunny as the rest of the island, it was cloudy almost every day. This could be because of the time of year we came, early October, or we just had bad luck for the week. Poipu on the south shore was sunny every day we went. But overall it was a terrific stay on a beautiful tropical island. Would definitely recommend staying here.
Rating:
1
5
5
Review Date: 08/08/2011
the shower door in the unit i stayed in does not close very good there for water is all over the floor, also the shower head is very poor. really should adjust the shower door to stop future rot. codo renovation is what i do here on maui.
Rating:
1
5
5
Review Date: 06/17/2011
Manager Response: 07/04/2011
Response from Kauai Exclusive Management LLC
Fixed that! Very new rooms with VERY nice furnishings.. Mahalo
Fabulous vacation!
Rating:
1
5
5
Review Date: 05/23/2011
This was our second visit to Kauai and the location was perfect to visiting other parts of the island, the perfect halfway point. The kitchen was well apppointed, decorations were nice, sofa and bed were comfortable. Nice balcony view of the pool and the ocean. We can't wait to come back with the kids because the pool was great, beach was ok for minimal swimming. Josh was so helpful and allowed us a few hours extra while we waited for our late departure which was greatly appreciated.
Family Friendly, Centrally located Condo
Rating:
1
5
5
Review Date: 04/24/2011
We looked at many places to stay. We have a 17mo old and wanted a place where he would also have fun in a safe environment. There are many nice condos on the island, but this one seemed to be one of the few that had a kid friendly, fenced in pool/waterslide/lazy pool with koi fish feeding, a grassy area to run in, etc. The beach is accessible but it is not as sandy as we would have liked and the waves are too rough for babies. That being said, there are plenty of places to drive to in the north and south that have nice beaches. This place seemed to be the only location that was on a beach and was very accessible to 3 groceries (Foodland, Safeway, Big Save) and food (subway, pizza hut, taco bell, chinese restaurant, indian restaurant, and 2-3 italian restaurants) just across the street!. Also it was centrally located, easy access to the north and south parts of the island. The inside furnishings were nice and clean. The floor plan was good and although only 1 bedroom, there were 2 toilets which was useful. If you are looking for a secluded area for a romantic getaway (away from kids), then this place may not be the best. However, It is a great place for a family with kids.
Pure Heaven
Rating:
1
5
5
Review Date: 04/04/2011
We LOVED this place and had such a great experience. The Paniola cocktail made at the restaurant right off the pool and hot tubs was great. We drank MANY of them while we were there. There is a great gluten free bakery next store that has yummy fresh muffins and baked goods in the morning. I can't eat gluten so it was a special treat. The accomodations are amazing with great appliances and classy furnishing. We've had bad experiences with "hawaiian condo decor" before the is dirty and old. This place was spotless and easy to keep clean even without maid service. A lot of places don't have air conditioning or hot tubs in hawaii and this place had both. My husband doesn't get much time off so when we go on vacation we like to stay nice places. I can't say enough nice things about the unit we stayed in, I'd recommend (and have) to anyone I know. We'd LOVE to go back!
Rating:
1
5
5
Review Date: 04/03/2011
The best view - beyond belief...
Rating:
1
5
5
Review Date: 03/28/2011
This unit has the most magnificent view you could want on this property... a full-on ocean view to see both sunrises and moonrises... and a long total view of the wonderful winding swimming pool. Sitting on the balcony mornings reading a good book with the ocean breeze and some fresh Kauai coffee - couldn't ask for a better experience.
Can I live here???
Rating:
1
5
5
Review Date: 03/04/2011
I could see the ocean from our lanai and could see almost the whole pool area and enjoyed it day and night (nicely lit at night)

Condo is beautiful - nicely equipped so you don't have to spend all your time looking for places to eat! Safeway across the road is just fine and a quick walk if you just need a couple of things.

My daughter loved the pool (5 years old) and could spend hours upon hours there.

You need to rent a car for this island - there are many places to explore! We would hit a beach, drive back and finish the day in the pool. Or, take the trip to Waimea canyon and unwind before supper in the pool. Very clean and well-maintained. The unit we stayed in is managed by Kauai Exclusive Management and the rep Josh helped us out with any questions or concerns promptly.

Last night we were there we went to the Oasis bar and restaurant on the property and watched the whales frolicking without binoculars. Truly a treat. Pretty much anywhere we went, if we waited a couple of minutes, we could see whales hanging out.

Go to:

Kilauea lighthouse, Hanalei town and bay, secret beach, Lydgate park if you have kiddies (or want to practice snorkeling), Waimea canyon, go to the walmart in Lihue to buy cheap beach toys and lifejackets, Smith family Luau - very close and really beautiful grounds and a nice show.

We will be back - we may stay in a larger condo next time - D402 is 1 bedroom with a sofa bed in the living room, but will definitely go through Kauai Exclusive Management - they take care of 20 or so units - they took very good care of us!

After being on Oahu for a couple of days, Kauai was a lovely quiet place - very laid back!

We wanted to go to:
Polihale beach, but got there and the road in was under a lot of water so we didn't want to risk getting our rental car in trouble! It's a long way to go, so if you can, try to find out the condition of the road from somewhere - it had r
Property excellent. Barbeques need to heat up faster and have a hotter temperature. Cleaning of beach loungers would be useful and increased cleaning in hot tubs as well. Furnature in units should be moved away from the wall and vacumed and dusted
Rating:
1
5
5
Review Date: 02/05/2011
behind headboards and furnature. We are however booking next year for a 2 week stay. nice location and friendly staff. Aloha
Our stay at Waipouli Beach Resort & Spa 2011
Rating:
1
5
5
Review Date: 01/18/2011
We had an amazing stay at the Waipouli Beach Resort and Spa in Kapaa! The Resort was beautful and the view from our Penthouse was amazing every night. The pool was so much fun with all the waterfalls and slides! The suite had a huge well equipped kitchen with all the bells and whistles and proved to be a dream to cook in. The bathrooms were fantastic and the master bath was like having your own jacuzzi in house. Having a washer/dryer in the suite was also a bonus! The TV's were awesome and having a DVD made things great for when we wanted to rent movies - and we are bolth huge movie watchers. The Resort and the grounds were always clean and always well kept. The staff were always friendly and helpful. We loved the pool girls the best - Ish and Sheila (I hope I got the names right)! The location of the Resort is just perfect... with SuperValu, Starbucks, Blockbusters, etc... across the road it made it easy the pick up groceries, etc... We will definately be back and I will highly recommend this 5 star resort to my friends and family! Many thanks to Josh (the Property Manager) for setting us up in this gem of a Property. I have to say it was the best Christmas & New Years Holiday we have ever had! Mahalo!
It was a great place for vacation
Rating:
1
5
5
Review Date: 12/27/2010
Josh was very helpful for all of things which made our vacation greater than expected. Island was also nice so we would like to visit there again!
We loved it
Rating:
1
5
5
Review Date: 12/03/2010
Thank you for the accomodations, we were very happy with the complex and the service was great. My daughter could not get enough of the water slides. It is a beautiful place to stay in kauai. I will recommend it. Josh was a pleasure to work with.
Your request has been sent. We look forward to meeting all your vacation needs!
Use of this website constitutes acceptance of the KauaiExclusive.com Terms and Conditions and Privacy Policy.
©2017- Present KauaiExclusive.com, Inc, All rights reserved.