waipouli-beach-resort-d401
waipouli-beach-resort-d401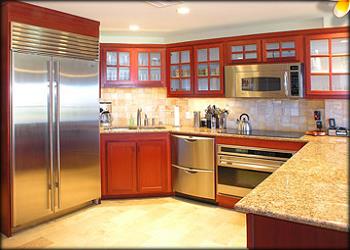 Waipouli Beach Resort D401
https://www.kauaiexclusive.com/rentals/properties/waipouli-beach-resort-d401/
Waipouli Beach Resort D401 | Vacation Rental in Kauai
Mountain View Top floor D401 **AC** Resort Pool & Restaurant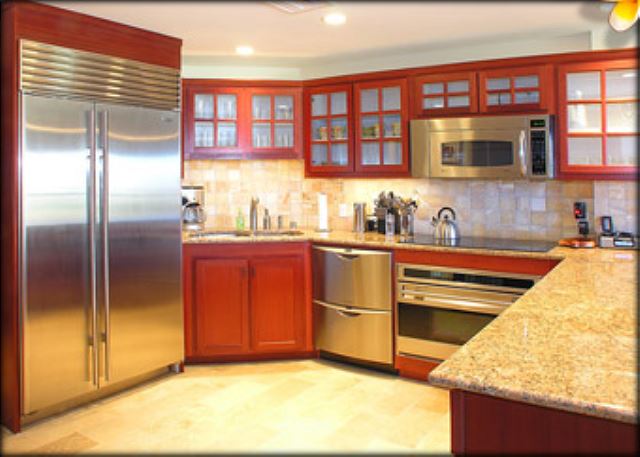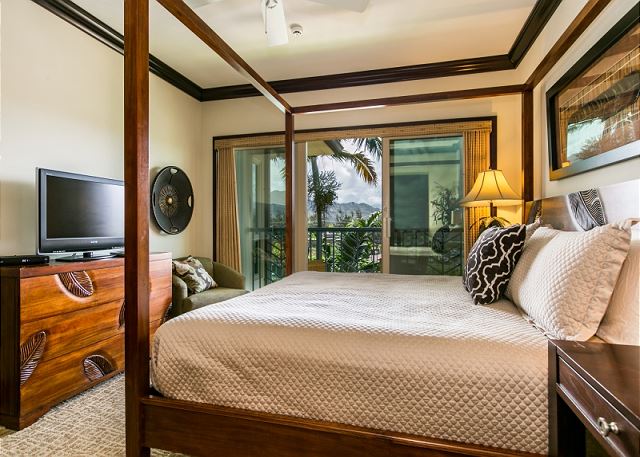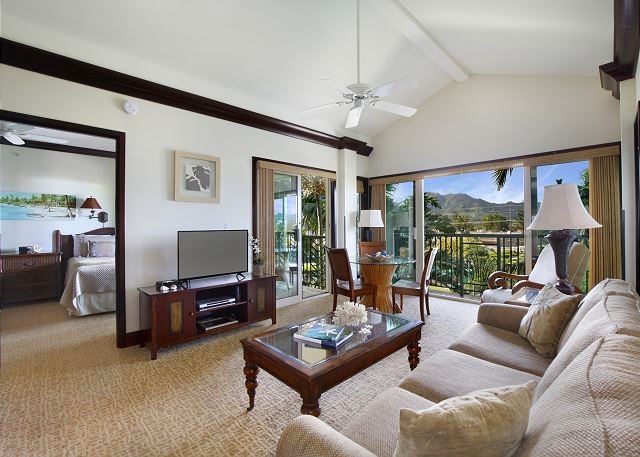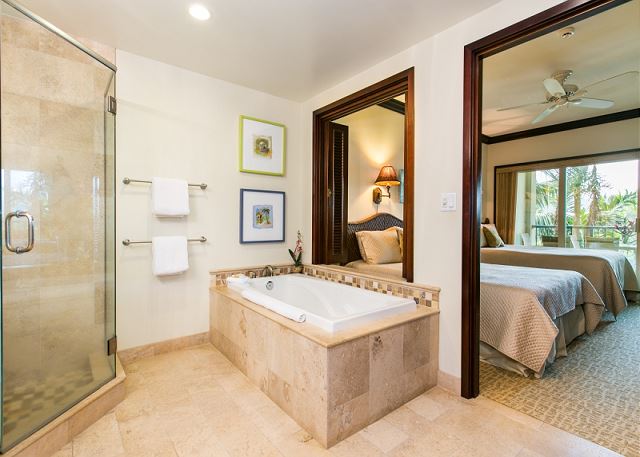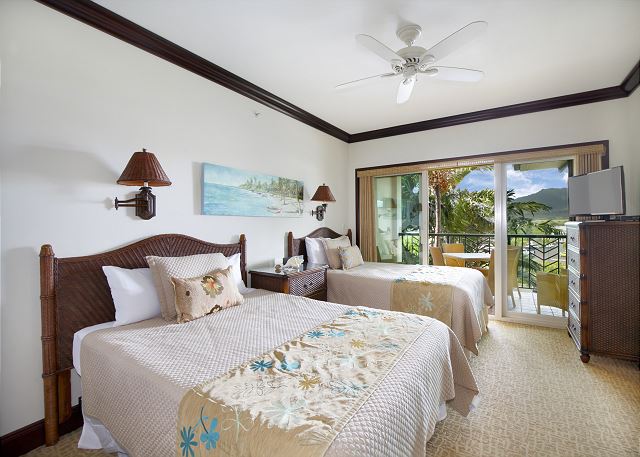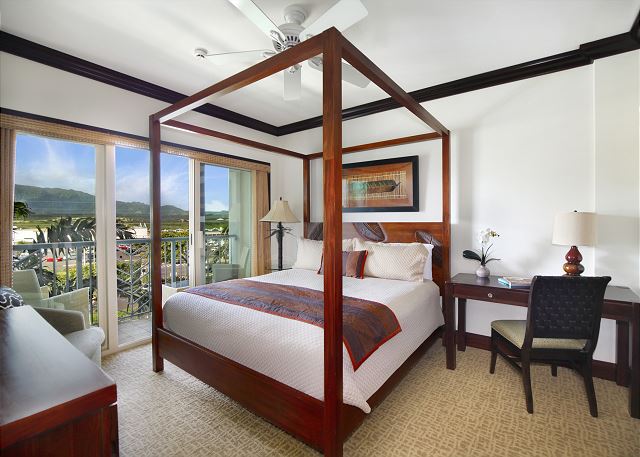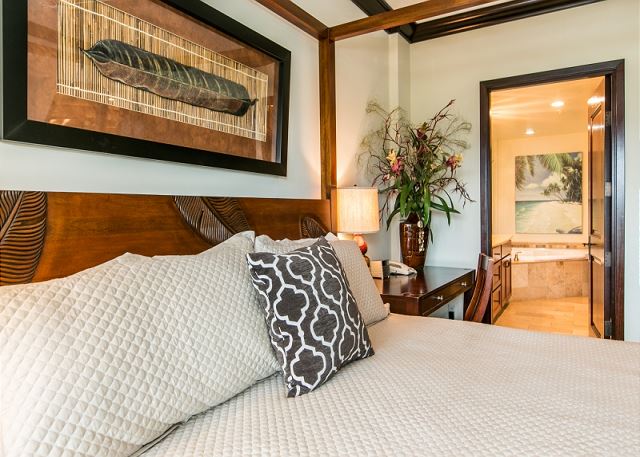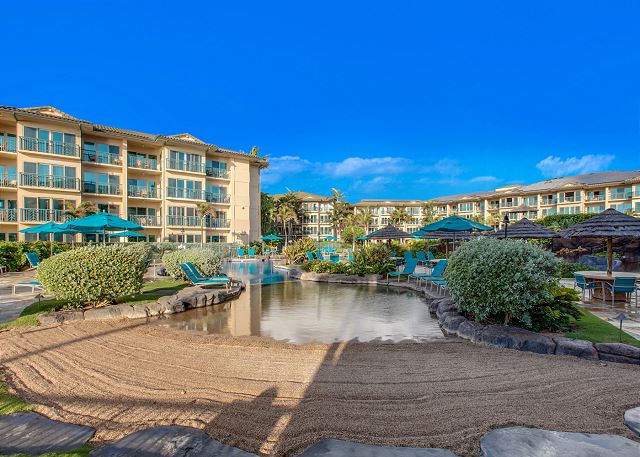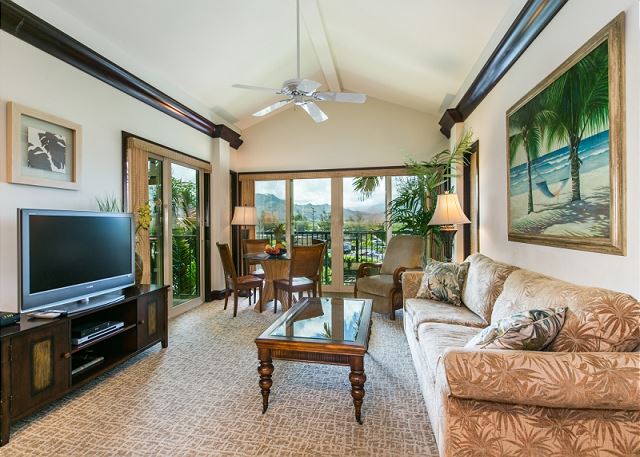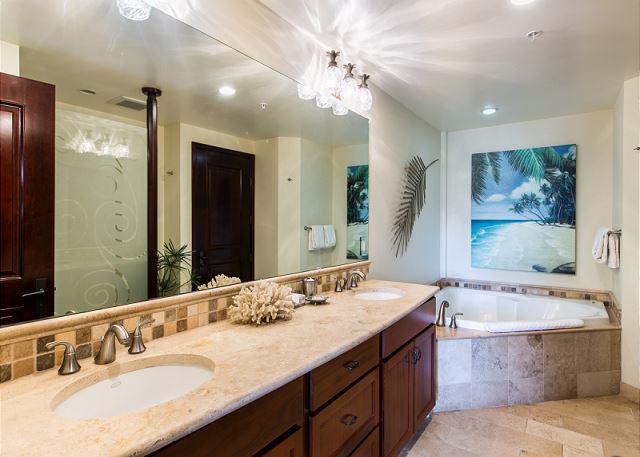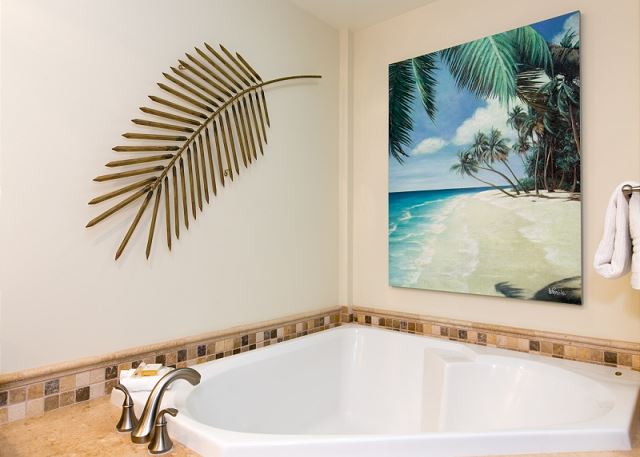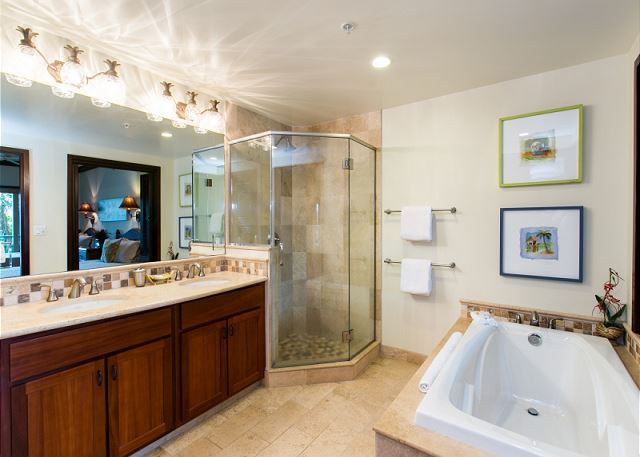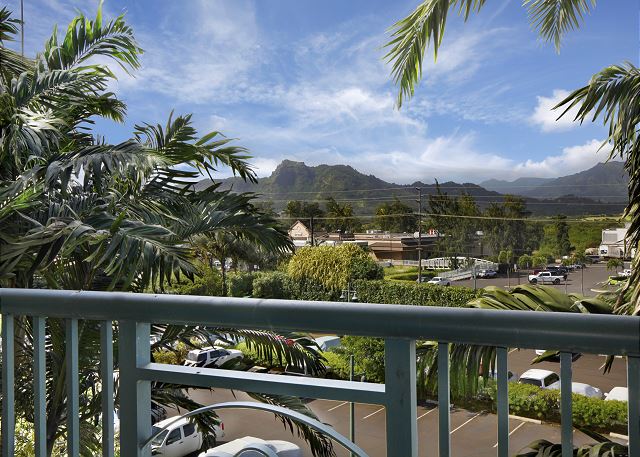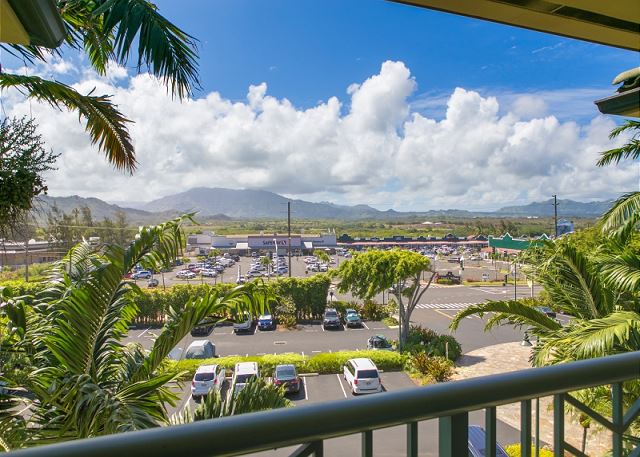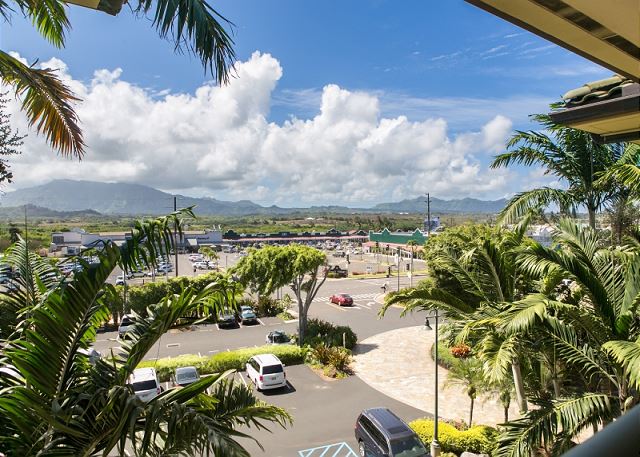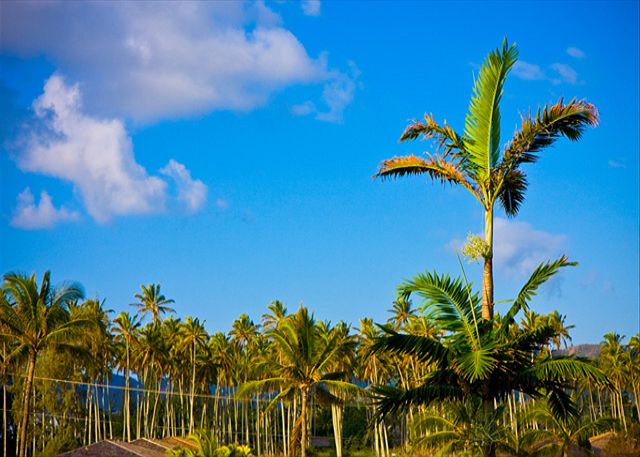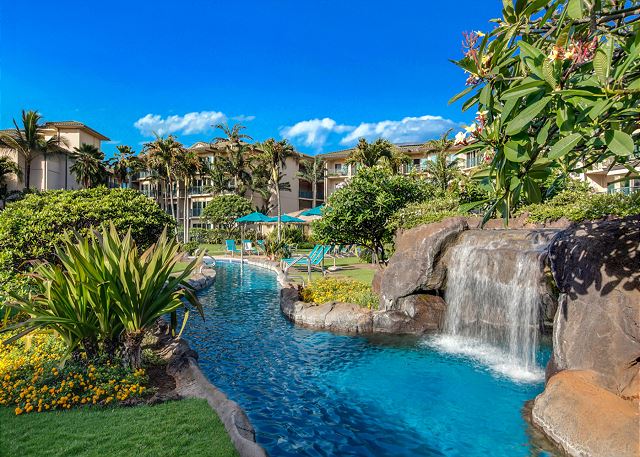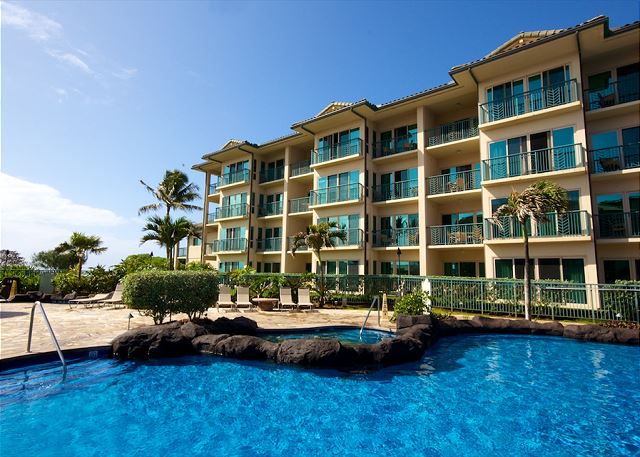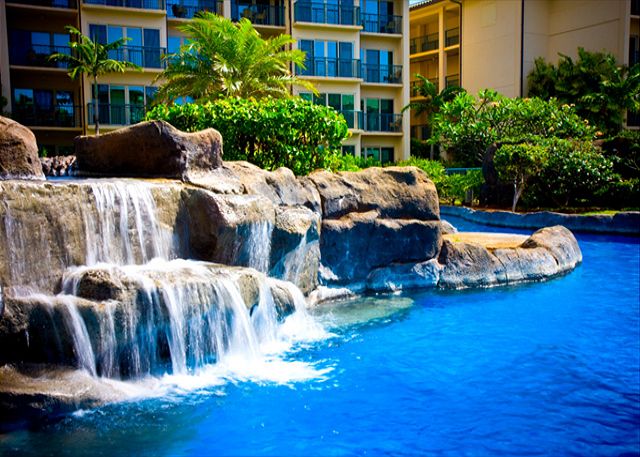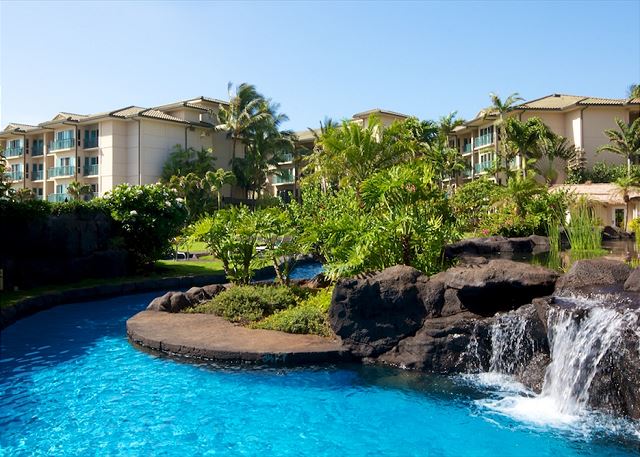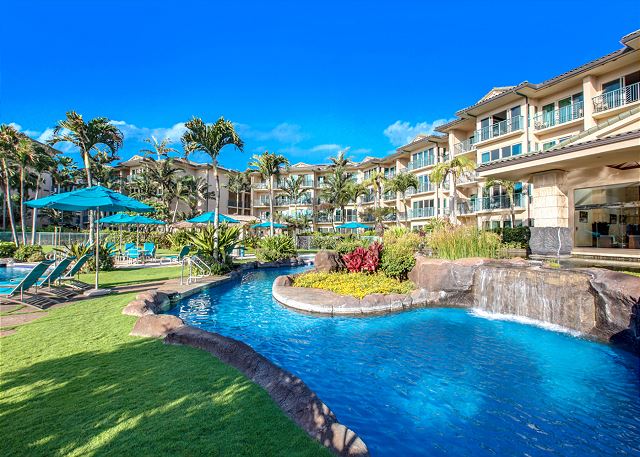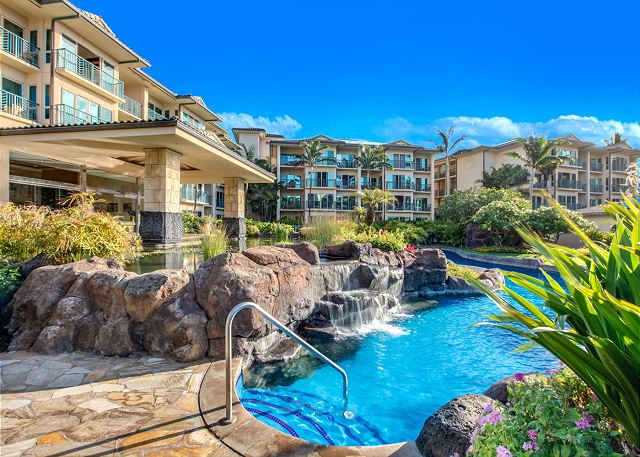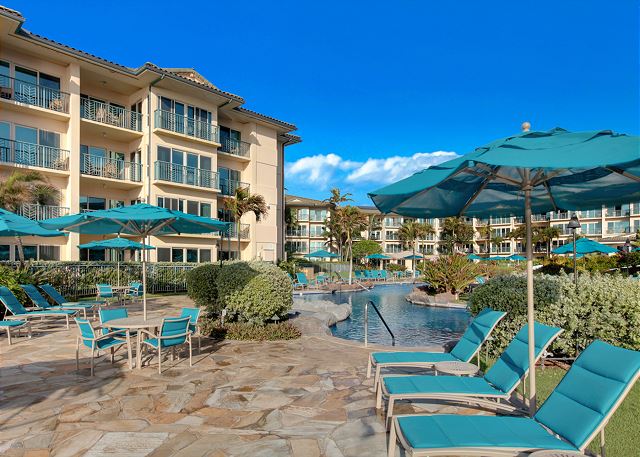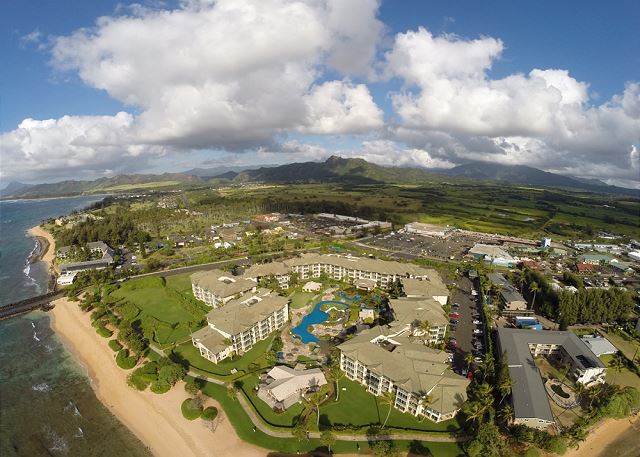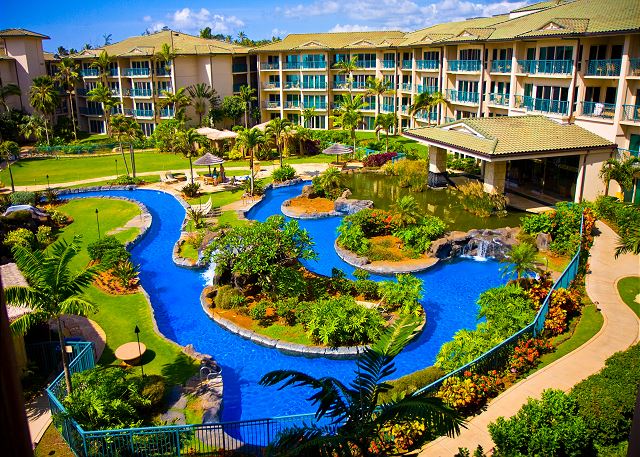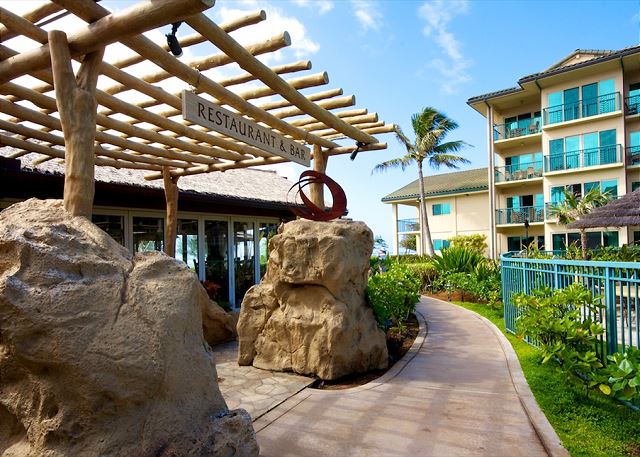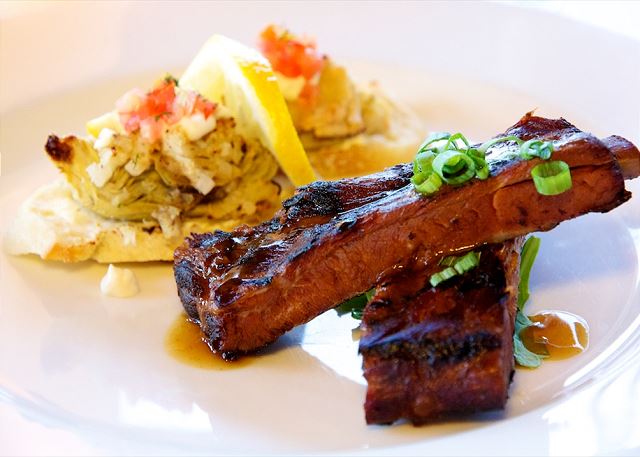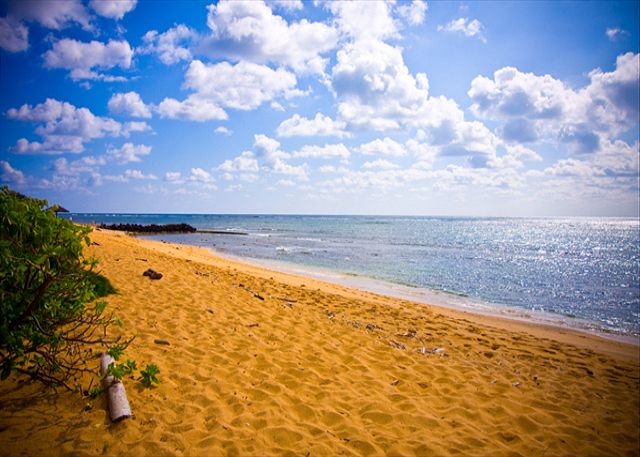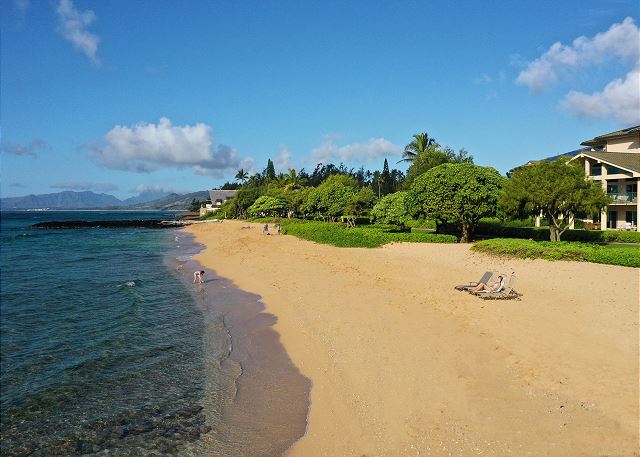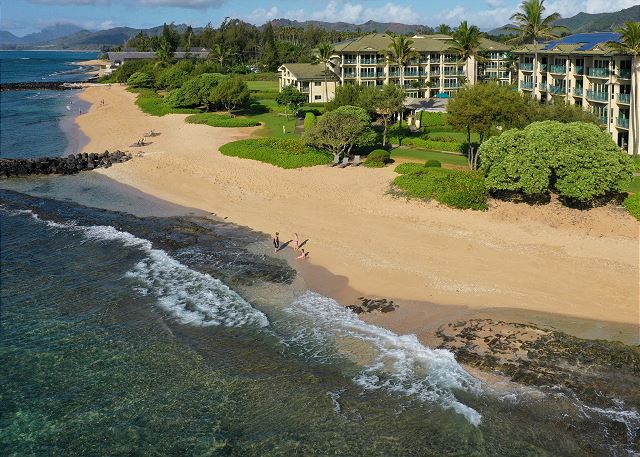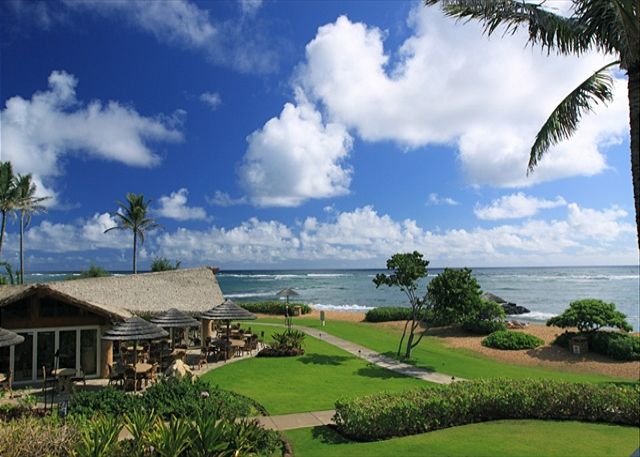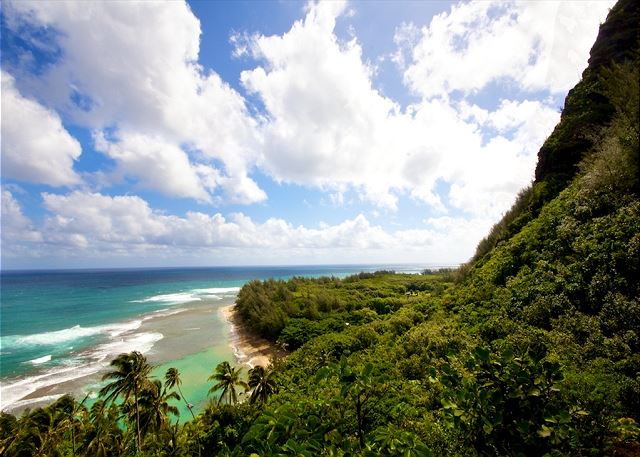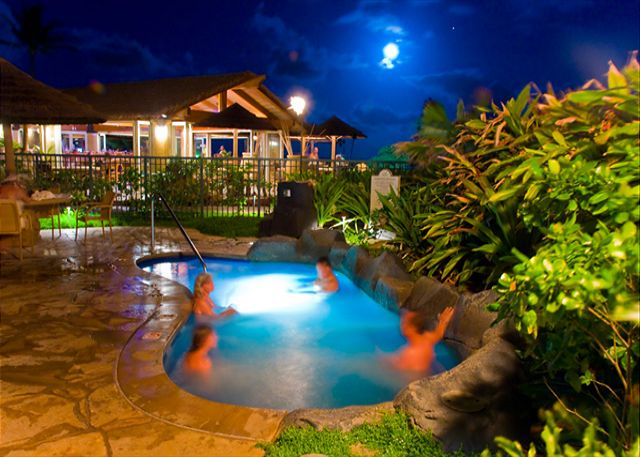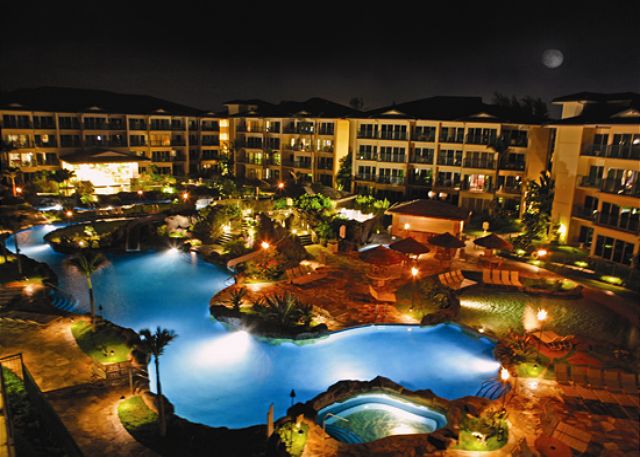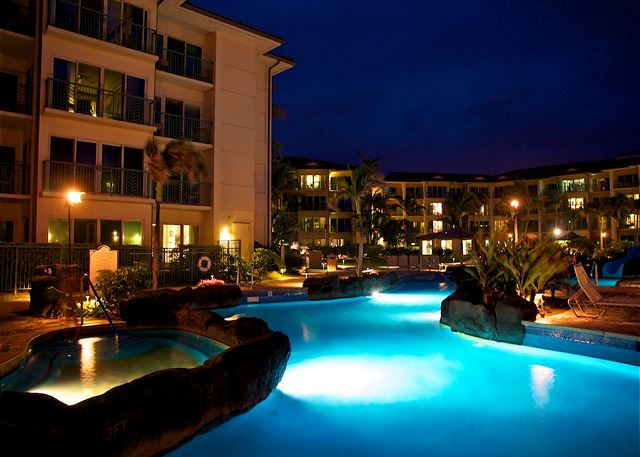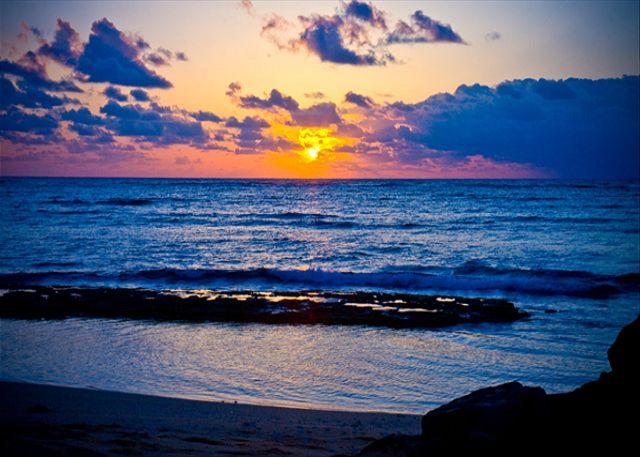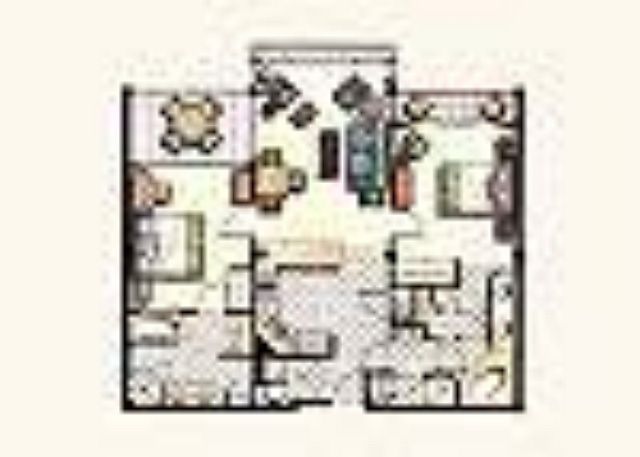 At the forefront of East Shore accommodation is the Waipouli Beach Resort. This World Class Resort provides luxury at your fingertips and offers opulent amenities for a variety of occasions.

With incredible mountain views, this top corner penthouse boasts vistas of Makaleha, Waialeale & Sleeping Giant, illuminated by the sunrise each morning and backlit by the sunset each evening. Comfortable earth tone furnishings compliment the exquisite hardwood interior finishes, creating a regal paradise penthouse experience for you to soak up.

Easily accommodating 6 people, this two bedroom suite features 1 king bed, 1 queen bed, 1 extra-long full bed and a queen sleeper sofa. The stylish interior includes a stately kitchen with a Wolf glass cooktop & oven, Sub-Zero refrigerator, GE profile microwave, Fisher Paykel dual dishwasher drawers, granite counter tops, African Mahogany cabinets, three full bathrooms with Peruvian Travertine stone surrounds and two soaking tubs. Enjoy the clean design and convenient location, with the beach and boundless Kauai adventures just beyond your private lanai.

- Located in Kapaa Town (East Shore).

- This impressive oceanfront resort features a variety of privately owned suites, condos, apartments and penthouses with state-of-the-art amenities at affordable prices.

- Amenities include central A/C, concierge service, fitness center, business center, tropical lagoon pool, jacuzzi and access to Oasis on the Beach (exceptional oceanfront restaurant).

- Centrally located on the Royal Coconut Coast, just steps away from restaurants, shops and the Kauai Bike Path. Great location to watch the sun and full moon rise!

Perfectly positioned to accommodate the desires of everyone, the East Shore of Kauai is rich with possibilities. Flanked by epic coastline and threaded together by the public bike path, this centralized location is the social hub of Kauai. Having recently experienced a trendy transformation, the Old Town of Kapaa maintains its historic charm, yet boasts novel offerings. The towns of Anahola, Wailua and Lihue also comprise the East Shore, and carry their own unique appeal. With diverse establishments and activities, you can explore cafes, restaurants, boutiques, adventure tours, aquatic explorations and more on Kauai's East Shore.

One of the most revered places on earth, Kauai inspires a state of awe within all of us. Brimming with beauty, the oldest inhabitable Hawaiian island has both withstood the test of time and matured into a land of fertile abundance. Lush jungles, white sand beaches and the alluring ambiance of aloha enchant each moment. Offering exceptional accommodations, adventures, cuisine and culture, vacationing on Kauai is a dream come true.

W04631004001 tax id #
| | Nightly |
| --- | --- |
| August 16 - December 14, 2021 | $300 |
| December 15 - January 05, 2022 | $399 |
| January 06 - December 14, 2022 | $300 |
| April 15 - June 14, 2022 | $300 |
| August 16 - December 14, 2022 | $300 |
Children's Ocean Swimming Area

Oceanfront Bar and Grille
Thank you for entering your review. The review will become available to the system shortly.
71
71
Overall Rating:
4.7606
4.7606
Great place to stay.
Rating:
1
5
5
Review Date: 10/05/2021
This was a very clean very comfortable place to stay. I would come here again.
Excellent place to stay!
Rating:
1
5
5
Review Date: 07/13/2021
Room was very clean and in a great location!
Perfect
Rating:
1
5
5
Review Date: 07/09/2021
No complaints! Would certainly recommend!
Excellent 5* Accomodations
Rating:
1
5
5
Review Date: 03/10/2020
Everything you could ask for and no problems at all with the unit. Clean and has everything you could ask for.
February Stay
Rating:
1
4
5
Review Date: 02/19/2020
Manager Response: 02/22/2020
Response from Kauai Exclusive Management LLC
Thank you for choosing Kaua'i Exclusive as your host during your time here on the island! We hope to host you again in the future! Mahalo Nui, The Kaua'i Exclusive Management Team
Dream Condo
Rating:
1
5
5
Review Date: 12/20/2019
This property exceeded our expectations. The condo was clean, very spacious, and perfect for our family of 5. A representative from the property management called me before our trip and provided detailed information about the property and sent me an email regarding island activities. The condo was in the perfect location for day trips and dinning choices. We would recommend staying here and we are already planning our next trip.
Kauai family vacation
Rating:
1
4
5
Review Date: 09/13/2019
D401 - Family stay in May 2019
Rating:
1
5
5
Review Date: 06/04/2019
This is an awesome resort! Condo D401 was amazing and clean.
great place except no beach equipment provided
Rating:
1
4
5
Review Date: 01/04/2019
Beautiful complex (especially the lobby and the pool), unit was spacious and clean. On a busy, loud street, but fairly quiet with all the windows closed. Only downside was that no beach equipment was provided (such as beach chairs, cooler, boogie boards)- had to rent anything like that. All other condos I have stayed at have provided them. Also, no coffee filters in the unit.
Excellent
Rating:
1
5
5
Review Date: 11/08/2018
Loved this place. Would recommend.
Family Time
Rating:
1
5
5
Review Date: 08/31/2018
We had a wonderful time in Kappa'a and all over Kauai. This resort is very conveniently located. We especially loved the multi use path, the Oasis Restaurant, the pool, and the workout building. Our unit did not have enough dinnerware, eating utensils, wine glasses, nor cooking utensils. I contacted Kauai Exclusive Mgmt who were very responsive, and supplied us with what i requested within hours. We would definitely stay in this unit again.
Great condo and location!
Rating:
1
5
5
Review Date: 08/03/2018
waipouli beach resort
Rating:
1
5
5
Review Date: 07/19/2018
Everything was fantastic! Clean, comfortable, great location, attentive staff
2018 Vacation with the grandkids
Rating:
1
5
5
Review Date: 06/29/2018
The resort and staff were great! We have seen better weather.
Family vacation success
Rating:
1
5
5
Review Date: 04/22/2018
We traveled top Kauai with a group of 26, although we encountered some rainy days, fun was hard butall. The waipouli beach v resort was an awesome home made and we all thoroughly enjoyed our stay there. The accommodations were great, rooms are clean and comfy, staff was very friendly and helpful, pool was amazing and the oceanfront was breathtaking. The location was perfect to get to all island activities and sights within a reasonable time.
Perfect Accommodations
Rating:
1
5
5
Review Date: 01/31/2018
I brought my 3 teens for an 8 night stay over Christmas. I absolutely have nothing but positive things to say about our stay here. Clean, large, comfortable, updated. My kids and I had a blast.
Thank you so much!
Excellent Accommodations - Would book again
Rating:
1
5
5
Review Date: 01/09/2018
We were so grateful to be able to stay here. Didn't know what to expect because we had to book last minute but as it turned out, the condo was clean, updated, luxury and beautiful. The complex facilities were equally as nice. We would stay here again. The mountain view did overlook the parking lot but the pricing was excellent compared to what one can spend at this resort. Mahalo nui.
Wonderful Vacation Rental!
Rating:
1
5
5
Review Date: 12/15/2017
The property is gorgeous, and the staff is extremely friendly, professional, and responsive.
Winter Get Away
Rating:
1
4
5
Review Date: 03/27/2017
A great place to recharge from the winter blues.
Excellent accommodations!
Rating:
1
5
5
Review Date: 12/01/2016
Mahalo nui for the immaculately clean condo. I was thrilled that I didn't have to bring any kitchen supplies. Nice and clean with a homey vibe, not a tourist vibe:) I'm born and raised on the island and it was my in laws first time there. Loved the Hawaiian feel of the condo. Highly recommend if you're looking for comfort and affordability in a central location.
Thanks again!
A relaxing vacation week
Rating:
1
4
5
Review Date: 07/12/2016
Great location and beautiful family resort. Everything is exactly in picture, very comfortable bed and clean. The only disappointed is the Wifi internet connection in this unit is very slow. We have to use our own personal hotspot data to connect during our entier stays. Overall, A+
Great centrally located resort
Rating:
1
5
5
Review Date: 06/27/2016
Great space. Wonderful accommodating staff. Best Mai tais ever. Delicious food. Beautiful grounds. Lazy river relaxing. Fun-filled slides. Convenient location. Would definitely recommend and return.
1 week in Kauai
Rating:
1
5
5
Review Date: 04/03/2016
great condo! could use better instructions for waste disposal and recycling, but the appliances and supplies were icing on a beautiful cake! We had a rice cooker that made it real easy to eat like a Hawaiian and inexpensively too
It Doesn't Get Any Better Than This Condo! Mahalo!
Rating:
1
5
5
Review Date: 02/29/2016
There is so much luxury in this condo I don't know where to start! You will feel like your in paradise 24/7 when staying in this condo. Plenty of room for whatever the occasion. I would stay here again in a heartbeat!
Kauai February 2016
Rating:
1
5
5
Review Date: 02/23/2016
We loved the location and having the beach right there and a beautiful pool was also nice to be so close to the bike path and there was bike rental right at the property. Kapaa is a central location for the whole island.We were also close to grocery and other shopping. Great vacation.
Exactly as expected and advertised
Rating:
1
5
5
Review Date: 02/22/2016
Relaxing, beautiful, modern and clean. We thoroughly enjoyed our time in this rental and would encourage friends/family to stay there.
Great!
Rating:
1
5
5
Review Date: 01/05/2016
Grumpy front desk people
Rating:
1
4
5
Review Date: 12/03/2015
Staff on site are less than helpful and so very rude. Once we avoided them the troop was better. Our dishwasher was broke the lack of bathroom tissue are not things one wants to worry about woke on vacation.
Manager Response: 12/04/2015
Response from Kauai Exclusive Management LLC
Aloha Tonya, Thank you for the feedback. The front desk at Waipouli is run by Outrigger resorts not Kauai Exclusive apologies for their not so friendly attitude you experienced. Every suite is stocked with new boxes of tissue for each arrival so if you need more we would have been more than happy to provide you with more. The dishwasher has been repaired since your departure. Again thank you for being our guest and for your valuable feedback. Mahalo, Kauai Exclusive Mangement
D401
Rating:
1
5
5
Review Date: 07/11/2015
Waipouli D401 - Excellent!
Rating:
1
5
5
Review Date: 06/03/2015
This place was like living in luxury. It had 2 master suites with awesome bathrooms. The view of the mountains was relaxing and the road was not overbearing. We love the work staycation as residents of Kaneohe. Beach and pool area was great with stores right across the street.

Minor issues are the washer had a code error (hf) that required changing the setting and the oven is a bit technical.
Amazing
Rating:
1
5
5
Review Date: 05/25/2015
Great location. Amazing property. Loved our time here. Good for a couple or two couples. Will being kids next time
D401
Rating:
1
4
5
Review Date: 02/01/2015
Overall a very nice place and well worth the money. Downside was being on the road side as traffic starts to pu around 4am. I noticed it but the wife did not. It was a nice to have boogie boards, cooler and chairs for the beach. The pantry had an assortment of items that we would have had to purchase if they didnt have so a small but noteworthy item. Good location as it was central to both ends of the island. NIce to have safeway so close.
Walker's Anniversary celebration in Kauai
Rating:
1
5
5
Review Date: 11/17/2014
At first my husband and I were very disappointed in our condo location. We overlooked a parking lot with a Safeway grocery store directly across the street. Also, it was very noisy with traffic, emergency vehicles, etc. We did not sit out on our lanai at all either. When we travel, we are used to having a better view. Although we never got used to the noise, we tried to avert our eyes and concentrated on the mountain instead. We liked the location being a 40 min. in either direction from the South or the North side. Not knowing the island, we learned the east side weather is not quite the sunny Hawaii we had anticipated but we merely took off and explored the island's other beaches. Now we think we like this island the best and the location doesn't bother us at all!
Even better than anticipated!
Rating:
1
5
5
Review Date: 10/30/2014
I was very pleased with my stay. I brought four friends and found our condo to be plenty room for all of us. The condo was furnished and decorated nicely and comfortably. The master bath, patios and kitchen are fantastic. Everything was very clean and in good working order. The staff is friendly, quick to respond and helpful. I highly recommend Kauai Exclusive Management!
Waipouli experience
Rating:
1
4
5
Review Date: 10/06/2014
This was our 3rd time staying at the Waipouli resort in Kapaa, Kauai. As usual everything was wonderful although we did run into a few snags during our stay which were handled and resolved very quickly by Kauai Exclusive Management. We love staying in Kapaa as it is central to most places on the island and very convenient as there is grocery shopping right across the street. Being half way from Poipu and Princeville is very convenient and we like the less resort like atmosphere of old sleepy Kapaa town rather than the commercialized Poipu area. It being our 3rd time staying, of course the building is older but it has maintained the same level of quality as our first stay. An excellent trip as usual.
Fantastic 2 weeks!
Rating:
1
5
5
Review Date: 08/26/2014
We have stayed at this resort before. This was our first time renting through Kauai Exclusive. It was a great experience.
They were very prompt at returning messages. We were arriving the night before a tropical storm was set to hit. We were staying in B404 for one night and then checking into D401 for the remainder of our trip. Kauai Exclusive was more then accomodating to make sure we had shelter and let us stay in B404 until D401 was available. (The storm never hit in the end).

D401 was well stocked and very clean. The kitchen has plenty of dishes, utensils and cookeware. When we were there, there were coolers, boogie boards and some fins in the closet as well as 3 camping chairs which we took to the beach. We also donated a skim board.
The unit overlooks the shopping mall and Sleeping Giant, but we knew this prior to renting. The grounds are beautiful and all the staff we encountered were very respectful and friendly.

We were fortunate enough to see 2 different monk seals on our beach during our stay.

D401 was a great rental for 2 adults and 2 teens. The second bed in the 2nd bedroom was a must for us. No complaints about the unit or Kauai Exclusive. Great customer service! Can`t wait to return for a 3rd time!
Home away from home
Rating:
1
5
5
Review Date: 07/18/2014
a family-friendly condo located right in the heart of Kapaa. Newly remodeled with top of the line appliances and fixtures. Extremely spacious. Wonderful amenities. We look forward to coming back.
Loved Waipouli Beach Resort
Rating:
1
4
5
Review Date: 07/05/2014
The unit was wonderful except for the view. We love the Waipouli Beach Resort.
We enjoyed our visit immensely
Rating:
1
4
5
Review Date: 06/02/2014
We really enjoyed this unit. Beautiful, clean, great location. And we LOVED Kauai! There were a few problems though with the unit. There was never enough hot water! The big, beautiful soaking tub couldn't be used, as the hot water would run our when the tub was only 1/3 of the way filled. Also, there was a serious ant problem in the kitchen. Much of our food was ruined when we discovered ants crawling all over our food that was in grocery store sealed containers. There were ants crawling all over the counters desire how much we scrubbed and cleaned them. Also the mattress in the master bedroom was very hard, I didn't get a good nights sleep the entire week. The master bedroom was very dark and could've used another lamp. The worst part was the unprofessionalism as we tried to check out. Our toddler daughter got sick (probably from all of the bugs in the kitchen) as we were trying to leave the room and had a bad accident all over her clothes. She was crying hard, required a bath, unpacking fresh clothes, dressing her, dealing with her soiled clothes, and diaper. As a result we were 15 minutes late leaving the room. The maids and service people were extremely rude, banging on the door and screaming at us multiple times as we tried to clean up our daughter, calm her down, and leave. We would've left at 9:30 had our daughter not gotten sick, and we were only 15 minutes late checking out. We did not appreciate the lack of compassion and understanding from the staff, and we definitely left with a bad last impression. We would stay here again, but didn't like how we were treated. Also, we called the staff about the lack of hot water the first night, and they said they'd fix it but had never had that problem before, which is a lie because there are multiple reviews online with the same complaint. Loved the kitchen, bathrooms, size, and the luxuries. The view shouldn't be described as mountain however, it should be described as Safeway strip mall and road view.
D-401
Rating:
1
4
5
Review Date: 05/26/2014
The owner has the condominium beautifully appointed. Our only feedback is that the bedrooms are sooo dark. The master bedroom could use a lamp on the desk or that side of the room so the room is workable at night. Ditto for the guest room, which was slightly better lighted with the bedlamps.
Exceptional
Rating:
1
5
5
Review Date: 04/26/2014
Some kitchen supplies missing and could use more. For instants we only had 3 spoons. Otherwise just perfect.
Great Property
Rating:
1
5
5
Review Date: 04/18/2014
We'll be back for sure!!
Rating:
1
5
5
Review Date: 04/14/2014
The perfect location for a family vacation!!
Loved it! Great place to bring young kids.
Rating:
1
5
5
Review Date: 03/10/2014
We basically had 10 days of rain during our stay here and we still had an amazing vacation with our three young children.Why? These apartments are amazing. They're a home away from home with a great layout and a lot of space for a family to spread out in. We could easily live here and were always happy to come back to our suite. The entire resort is also very well run and has been maintained to a near-new level. The pool and water activities were perfect for our kids. Who cares about rain when you've got a shallow pool, water slides, lazy river, hot tubs, waterfalls and a hidden cave? The beach is safe for kids too. Much of the island had huge surf while we were here making the beaches unsafe for kids. The beach at our resort was totally safe and fun. I'd also totally recommend the restaurant at the resort. We were never disappointed with the quality of the food. In terms of location, behind the resort is Safeway which is perfect for the meals you feel like cooking at home. The resort is also at the foot of a beautiful 5-mile waterfront boardwalk which was great for cycling on. Overall, this was one of the better vacations we've had as a family. I would have no hesitation recommending this resort. We'll be return guests for sure.
10 day stay
Rating:
1
5
5
Review Date: 01/31/2014
We stayed 10 days and loved every minute of it. The condo is well stocked, clean and beautifully furnished. The layout is perfect with two master suites. We would rent this unit again no questions asked
Good Location
Rating:
1
4
5
Review Date: 01/16/2014
The unit was quite acceptable for 2 couples each with a child under 3 years of age. The noise of traffic from the Kuhio Road can be bothersome at times. Good view of sun setting over the mountain of Sleeping Giant from this room. The management company was very efficient and professional.
Great for Kids!
Rating:
1
5
5
Review Date: 12/02/2013
Perfect space if you have little ones so they can run around right outside the unit - great location on the property - cant wait to go back!
Good place to stay
Rating:
1
5
5
Review Date: 11/04/2013
Good place to stay, everything was fantastic.
This place is simply AMAZING
Rating:
1
5
5
Review Date: 08/22/2013
We had an amazing time at the waipuli beach resort and it truly is a luxury resort. The pool is a wonderland of awesome stuff like a lazy river, cave, water slides, and sand bottom hot tubs. The rooms are beautiful and furnished with top of the line everything as well as beautiful bathrooms. Right on the beach this is the only place i will stay when i go to kauai it is absolutely perfect. Our trip was amazing and we loved loved loved this place
Kevin and Karie Klarich Waipouli Beach Resort D401
Rating:
1
5
5
Review Date: 07/26/2013
The condo was great, great location on the island and everything was in excellent condition. We will be sure to contact Kauai Exclusive Management for future visits.
Waipouli Beach Resort Wonderful
Rating:
1
5
5
Review Date: 07/12/2013
Our family had a wonderful stay at Waipouli Beach Resort. The room was very well appointed and the grounds were beautifully maintained. The pool was especially enjoyable.
Paradise Found
Rating:
1
5
5
Review Date: 05/24/2013
Grat condo and resort. Our condo was very large and comfortable..The resort is in a great location providing easy access to the entire island. We discovered a fantastic restauran within the resort called Oasis on the Beach. The food and service were excellent. We especially liked the the fact that they were relying on local farms, etc as suppliers.

We had a wonderful time!!
great experience
Rating:
1
4
5
Review Date: 05/05/2013
We had a wonderful stat just wish the restaurant stayed open later.
great vacation
Rating:
1
5
5
Review Date: 04/15/2013
Sherri and her team were fantastic. Very prompt and professional with their replies to questions and requests. The unit was just as described, spacious, clean, comfortable. We will return!!
very nice stay
Rating:
1
5
5
Review Date: 03/12/2013
I have been to Kaui several times and this was the best place I have stayed at
Great stay at Waipouli Beach Resort!
Rating:
1
5
5
Review Date: 03/08/2013
Terrific experience. Kauai Exclusive Management was very helpful and easy to book with. They responded to all questions promptly. The suite was large with comfortable beds and top of the line finishes. The suite seemed to include all types of kitchen utensils and small appliances (i.e. blender, coffee grinder) as well which was very nice. It also included a little step stool which was very nice for our 3 year old. It did seem to be missing the plug for the master bath tub, but the other tub had a plug. The view of the mountains once you look past the parking lot, main road, and safeway is nice but we knew what the view was of before we stayed so this was no surprise. The ammenities at the Waipouli Beach Resort are top notch. The kids loved the swimming pool, unfortunately the weather wasn't great for swimming in that area. The opportunity to feed the Koi fish was lots of fun for the little ones as well. Overall it was a wonderful stay and we would definately recommend it to any one! Thanks for contributing to a great vacation!!
Paradise at the Waipouli Beach Resort
Rating:
1
5
5
Review Date: 01/13/2013
Excellent all around. I would highly recommend this location!
Great condo, great value
Rating:
1
5
5
Review Date: 10/13/2012
Our stay at the Waipouli Beach Resort was lovely even though we chose a room with a "port-side" view. Very central location for all the various activities we did north and south of Kapaa. The resort has fantastic amenities from the spa to the workout room. The only downsides to this particular condo were the hot water, which there wasn't enough of to fill the luxurious bathtubs, and the stove, which, although it was a top-of-the-line electric Wolf range, took an hour to make pasta.
Waipouli on Kauai
Rating:
1
4
5
Review Date: 08/06/2012
This was a wonderful place to stay and I would highly recommend it. The location is great and the accommodations with the pool and the beach are just beautiful. Josh was incredibly kind and very helpful in every way possible. Whenever we had something come up, Josh was there and helped us. In fact, I should say that I called a lot of places on the island before signing on with Kauai Exclusive Mgmt and I went with Josh because of his professionalism and sincere desire to make our experience top notch. That was not the typical response.
We didn't have any problems but we made some suggestions at Josh's request and I'm certain he'll make them happen. Highly recommend.
Location Location Location
Rating:
1
5
5
Review Date: 07/24/2012
Fabulous property centrally located on the Eastern shore of Kauai. 30 minutes to Hanalei to the North and 30 minutes to Poipu to the South. Beautiful grounds with a lazy river shaped pool with 2 slides and 3 jacuzzi's. Each bedroom has an attached bathroom. HE type washer/dryer. Very clean unit with full A/C and a modern kitchen. Large grocery and drug stores across the street and close to many restaurants. Easy access and no parking fee charged. Very quiet on the 4th floor. Oh yeah...3 TV's.
A lovely unit
Rating:
1
5
5
Review Date: 07/03/2012
We stayed in this unit for 1 night prior to checking into another unit for an extended stay. This was a very well appointed unit, and with the exception of the view, it was outstanding.
Great Stay!
Rating:
1
5
5
Review Date: 11/30/2011
We stayed at this condo since it was close to where my sister stays and I didn't expect how nice the grounds would be, how great the ammenities in the condo would be and the convenience of having a market across the street and being mid-way between north and south. I will definitely stay here for my annual trips to Kauai.
The time of our lives!
Rating:
1
5
5
Review Date: 09/11/2011
We had such an amazing honey moon, and staying at the Waipouli Beach Resort was a big part of that! We were able to relax in a big beautiful place, sit out on the lanai, playing in the pool and hot tub, playing in the water slides and swimming in the cave
in the swimming pool. So much fun! Amazing food near, and friendly staff! I would gladly go again, and conviently located central to everything.
Very good value if view is not important
Rating:
1
4
5
Review Date: 08/13/2011
Property was a good value for a family along with a very convenient location (near Kapaa, across from Safeway, halfway between Princeville and Poipu, etc). This road facing side has some noise, although the condo is pretty well noise insulated with thick
curtains. Pool is nice and grounds are well kept. The beach didn't seem to get used too much since there are better beaches to travel to. If you are splitting time between north and south attractions, the place is certainly recommended. The unit has decent
furniture and basic kitchen appliances and necessities (i.e. salt and pepper, but no spices). Overall, the family was happy with it.
Rating:
1
4
5
Review Date: 08/01/2011
Rating:
1
5
5
Review Date: 07/18/2011
Great resort
Rating:
1
4
5
Review Date: 06/06/2011
The condo was beautifully clean and looked exactly like the pictures. Great kitchen with all the essentials for eating/cooking, including a blender for making drinks. Views were of the interior of island over the Safeway directly across the street. The resort pool, kiddie pool and spas were very nice and clean. The on-site restraunt, Oasis, has a nice feel and views but was a bit overpriced with undersized portions. Checkin was a breeze, didn't even stop by the lobby, and just proceeded directly to the room and entered the code provided with my reservation paperwork. A parking pass and codes for the fitness center / pool were waiting for me on the kitchen counter. Although a bit pricey, I'd definitely recommend this as a nice centrally located resort that you can easily spend a few days just lounging at the pool and not feel caged in at all.
Beautiful location and rooms!
Rating:
1
5
5
Review Date: 05/20/2011
Waipouli beach resort is the best place on the island. It has fantastic condos and is right on the beach. We plan to go back as soon as possible!@
ith Josh wasGeat and the accomidations beyond our expectations!
Rating:
1
5
5
Review Date: 04/28/2011
Amazing property! Gorgeous Room! Super helpful property manager! The BEST vacation we've ever had! Thanks Josh!!!
Rating:
1
5
5
Review Date: 04/13/2011
Our unit was beautifully furnished with comfortable beds, a fully loaded kitchen and everything we needed to make our stay perfect! The grounds are stunning, the kids had a ball at the pool and Oasis (restaurant) had the most amazing food and is a perfect setting for a relaxing meal with family and friends. We're ready for next year! Mahalo to Josh and Paul! See you next time!!!
Waipouli Beach Resort
Rating:
1
5
5
Review Date: 03/20/2011
We really enjoyed Waipouli Beach Resort and Kauai Exclusive had the best prices and choices. It is very central to everything and we found the resort furnishings, appliances and finishing better than The Westin Princeville we stayed after. I would recommend Kauai Exclusive for any vacation bookings.
Your request has been sent. We look forward to meeting all your vacation needs!
Use of this website constitutes acceptance of the KauaiExclusive.com Terms and Conditions and Privacy Policy.
©2020- Present KauaiExclusive.com, Inc, All rights reserved. | Website Design by Beyond Pricing