waipouli-beach-resort-c403
waipouli-beach-resort-c403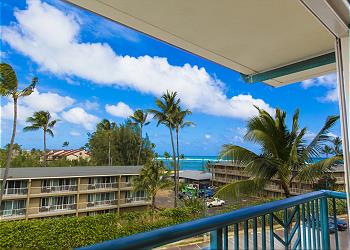 Waipouli Beach Resort C403
https://www.kauaiexclusive.com/rentals/properties/waipouli-beach-resort-c403/
Waipouli Beach Resort C403 | Kapaa Vacation Rental
Top floor suite C403 **AC** Resort Pool & Restaurant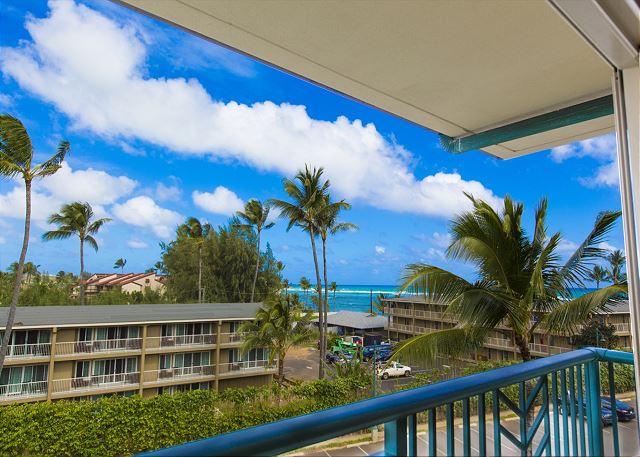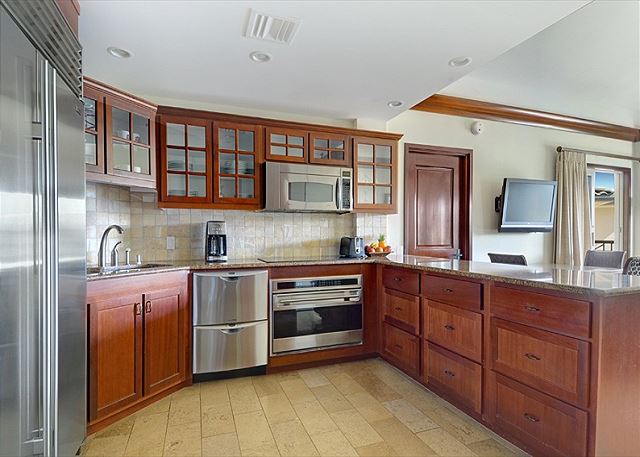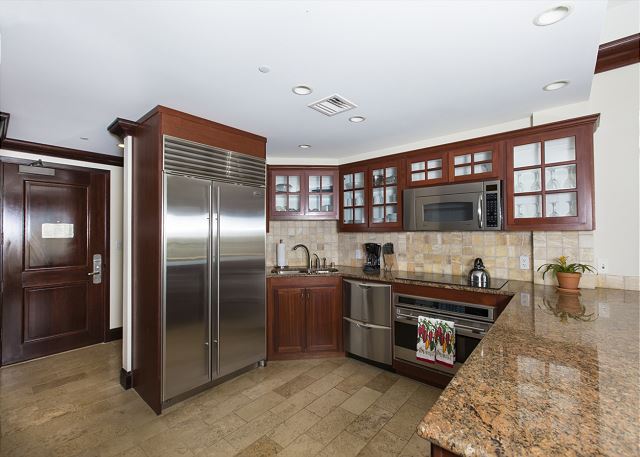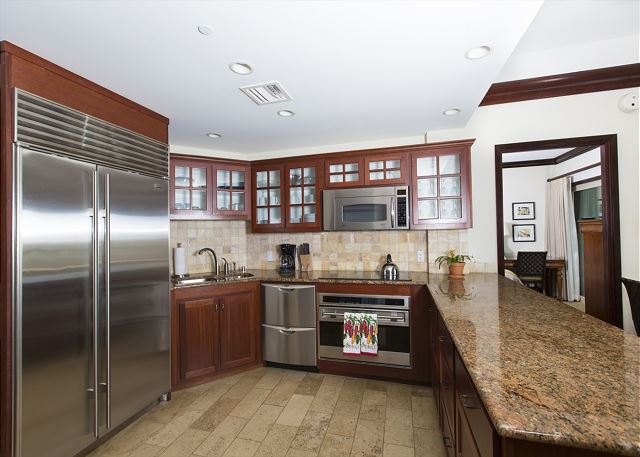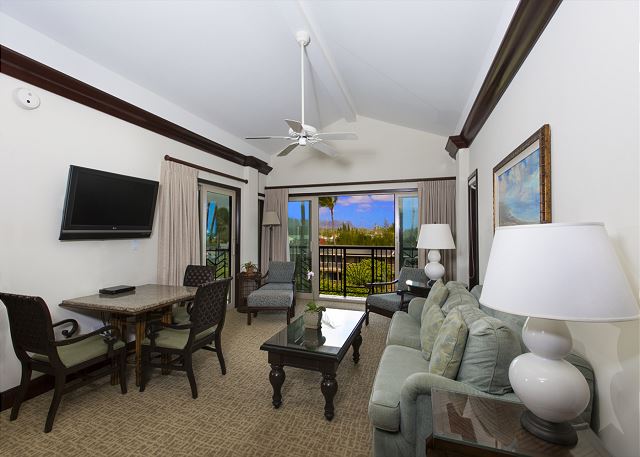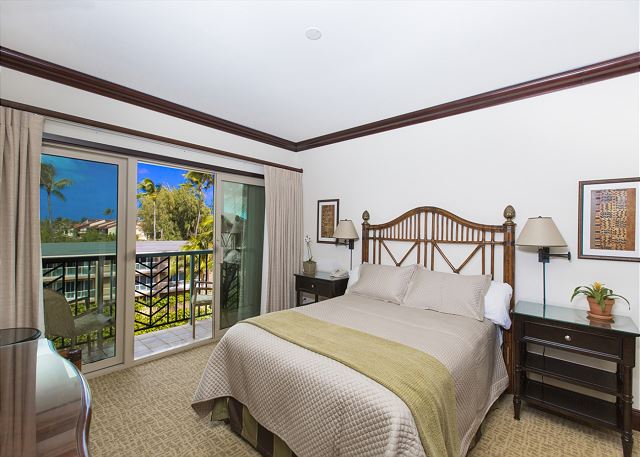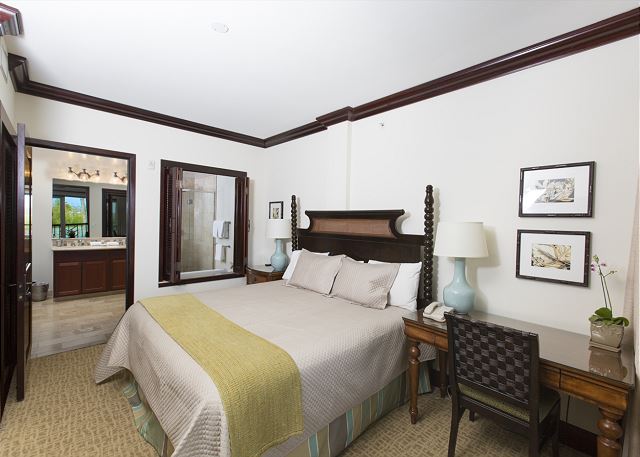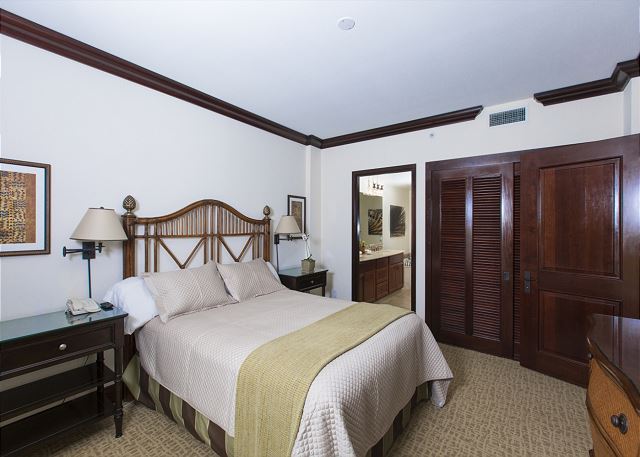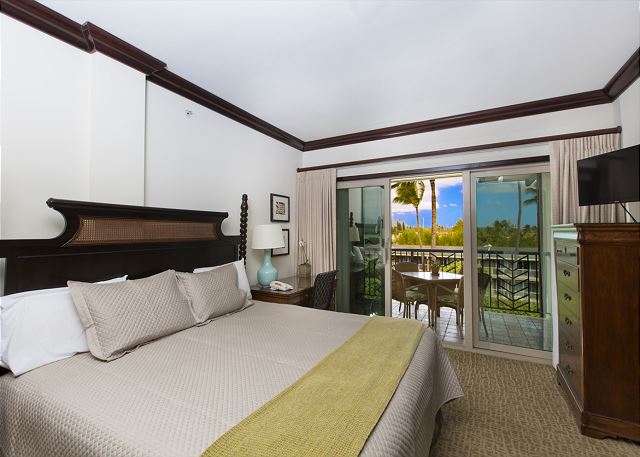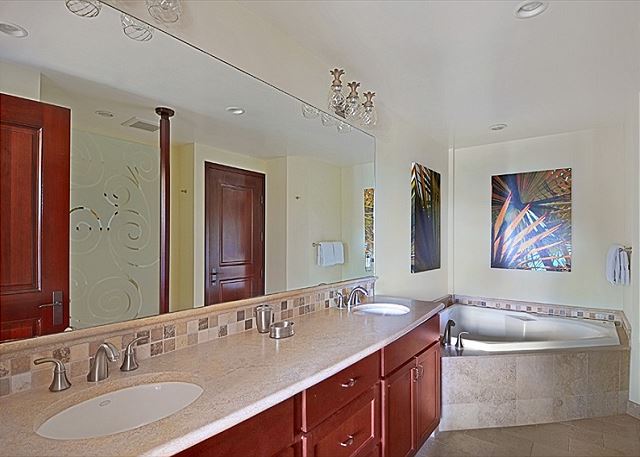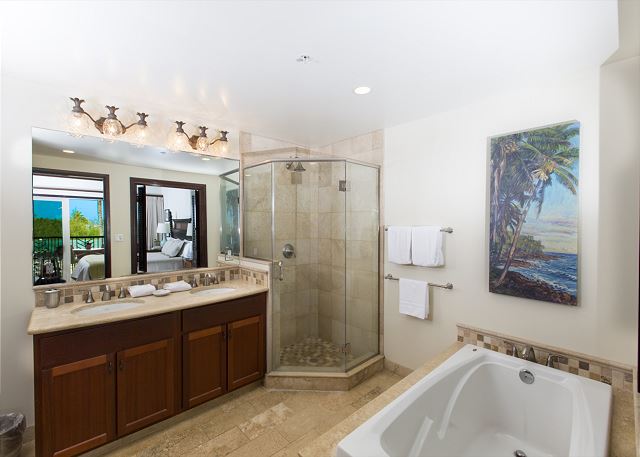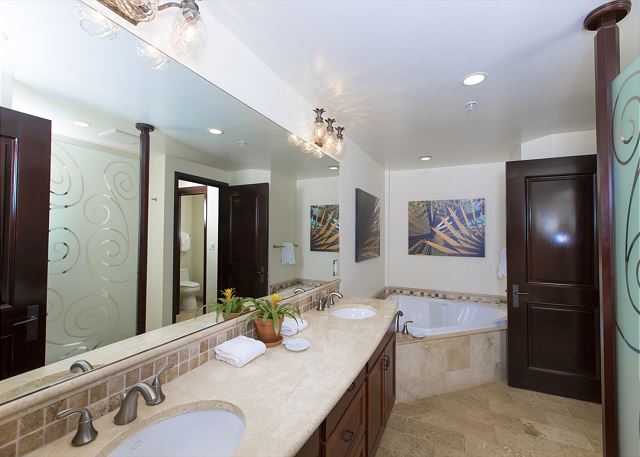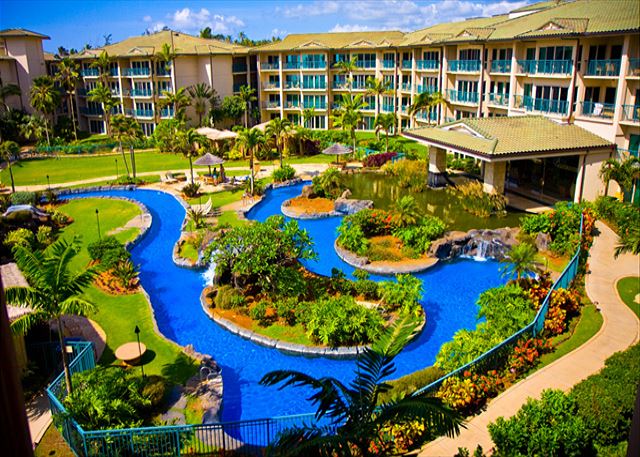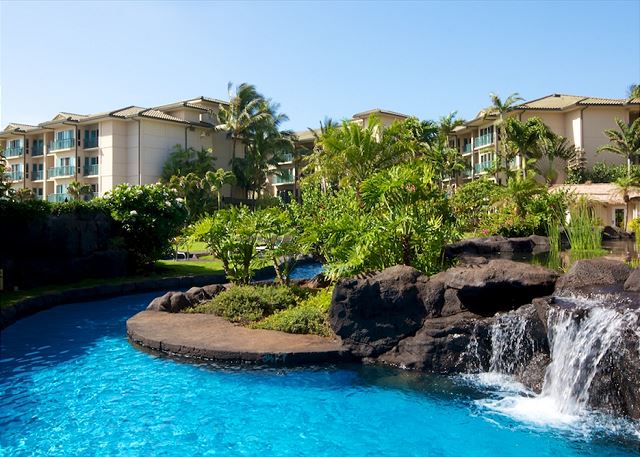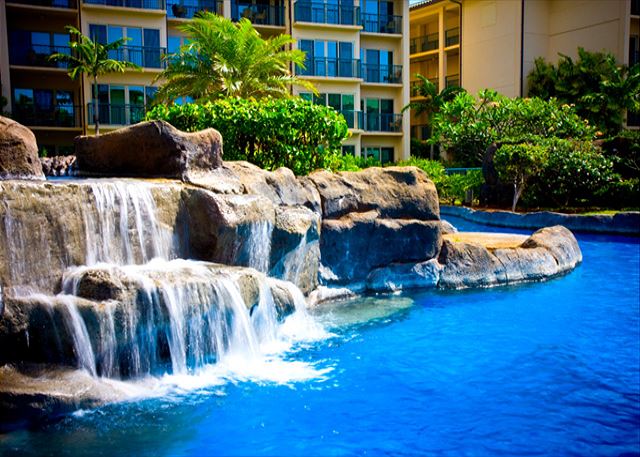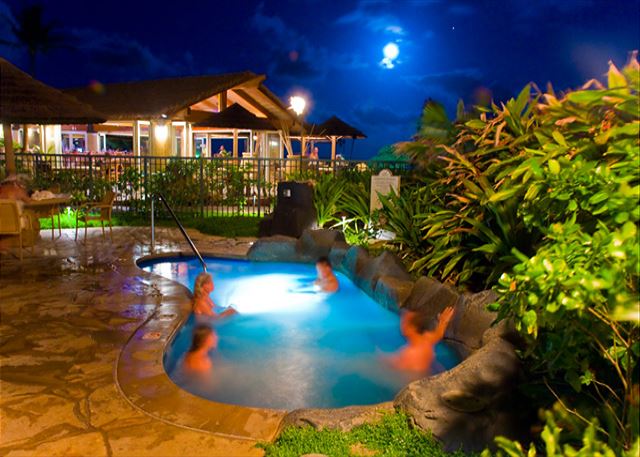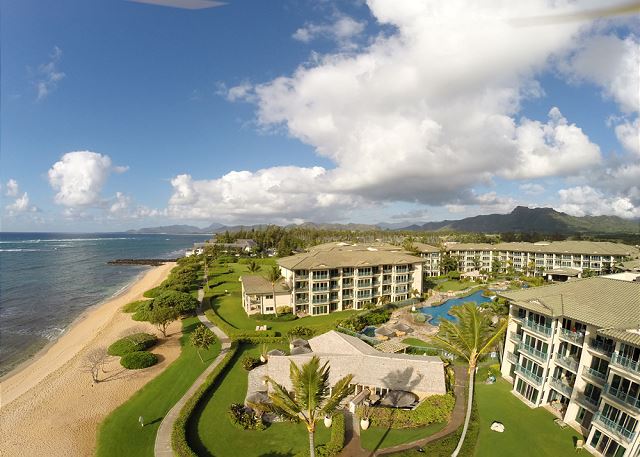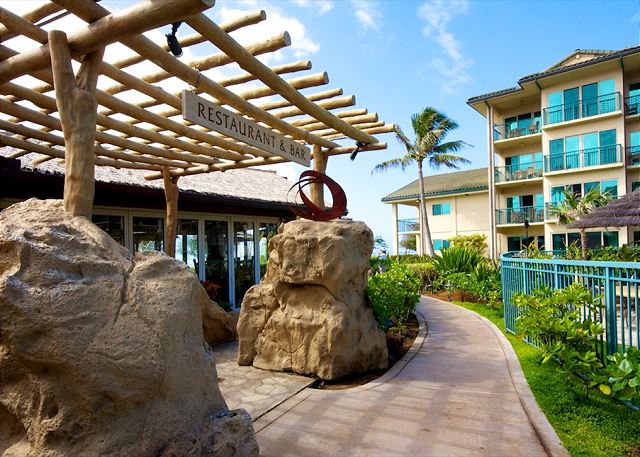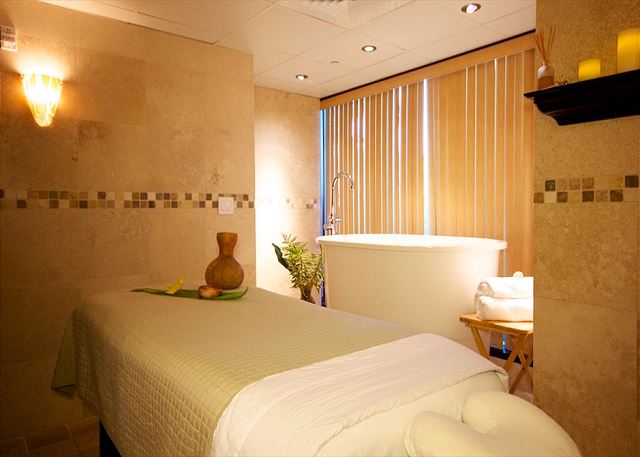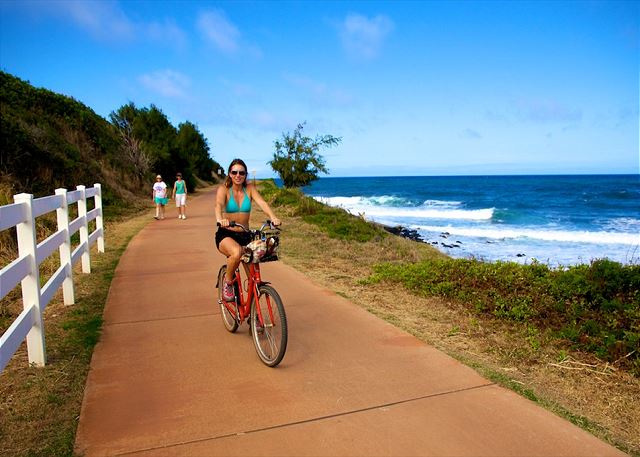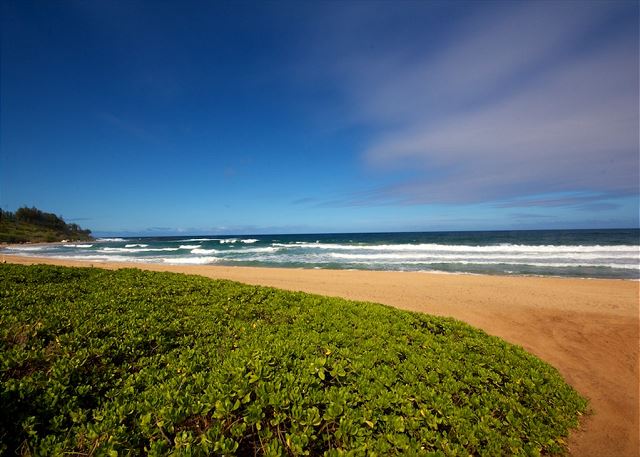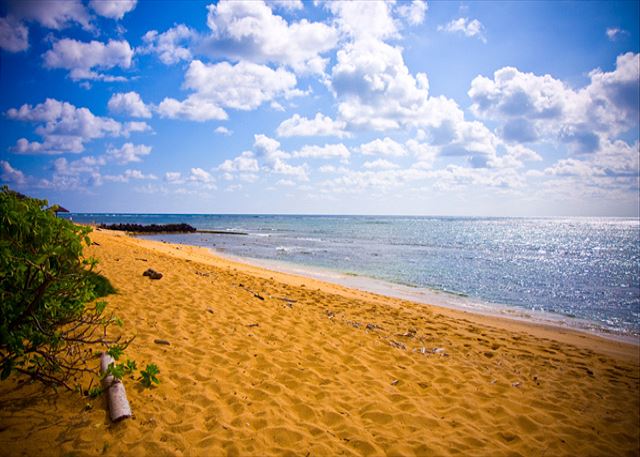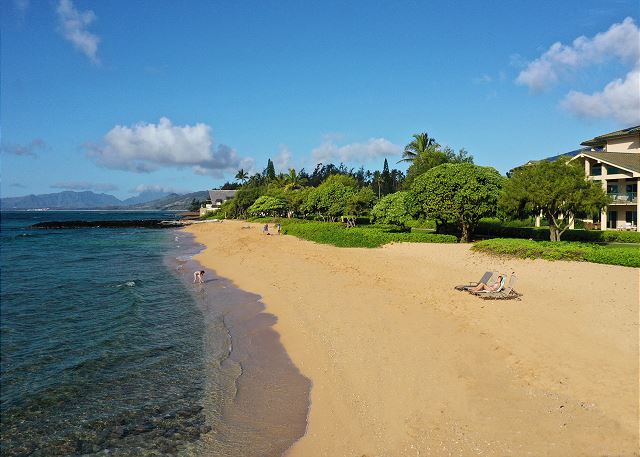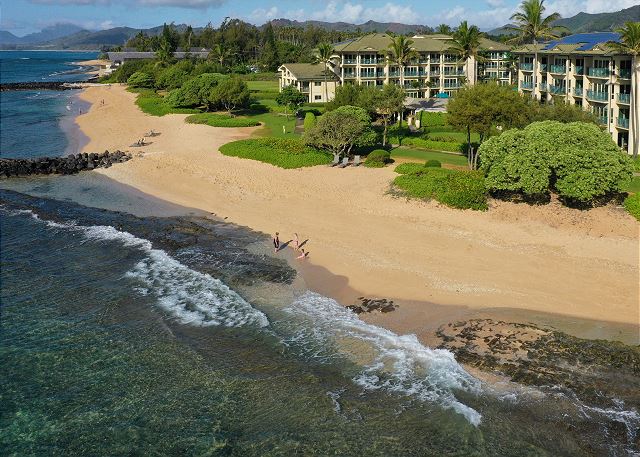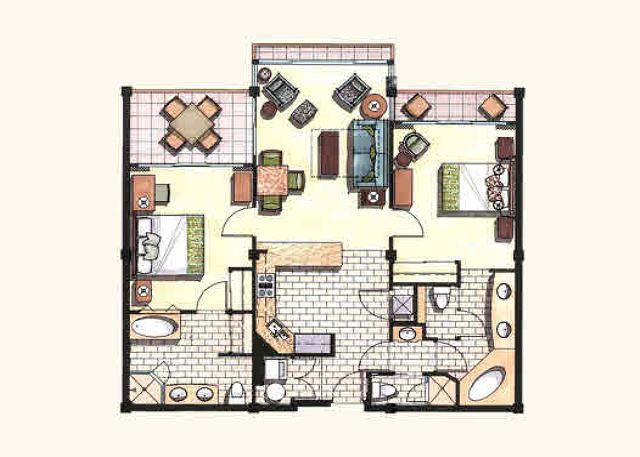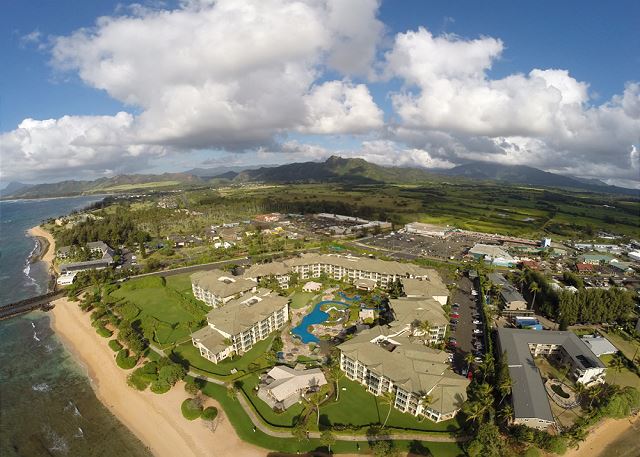 At the forefront of East Shore accommodation is the Waipouli Beach Resort. This World Class Resort provides luxury at your fingertips and offers opulent amenities for a variety of occasions.

Set apart by stunning features, this top floor suite is blessed by perfect trade wind breezes ushered in by vaulted ceilings and one of the best exterior views on the property. Two bedrooms, three bathrooms and the high-end sleeper sofa comfortably accommodate 2-6 people.

With upscale furnishings, top-of-the-line appliances, stone surfaces and exotic hardwoods throughout, this luxury suite is one of the greatest vacation rental values in Hawaii! Enjoy the clean design and convenient location, with the beach and boundless Kauai adventures just beyond your private lanai.

- Located in Kapaa Town (East Shore).

- This impressive oceanfront resort features a variety of privately owned suites, condos, apartments and penthouses with state-of-the-art amenities at affordable prices.

- Amenities include central A/C, concierge service, fitness center, business center, tropical lagoon pool, jacuzzi and access to Oasis on the Beach (exceptional oceanfront restaurant).

- Centrally located on the Royal Coconut Coast, just steps away from restaurants, shops and the Kauai Bike Path. Great location to watch the sun and full moon rise!

Perfectly positioned to accommodate the desires of everyone, the East Shore of Kauai is rich with possibilities. Flanked by epic coastline and threaded together by the public bike path, this centralized location is the social hub of Kauai. Having recently experienced a trendy transformation, the Old Town of Kapaa maintains its historic charm, yet boasts novel offerings. The towns of Anahola, Wailua and Lihue also comprise the East Shore, and carry their own unique appeal. With diverse establishments and activities, you can explore cafes, restaurants, boutiques, adventure tours, aquatic explorations and more on Kauai's East Shore.

One of the most revered places on earth, Kauai inspires a state of awe within all of us. Brimming with beauty, the oldest inhabitable Hawaiian island has both withstood the test of time and matured into a land of fertile abundance. Lush jungles, white sand beaches and the alluring ambiance of aloha enchant each moment. Offering exceptional accommodations, adventures, cuisine and culture, vacationing on Kauai is a dream come true.
| | Nightly |
| --- | --- |
| June 22 - December 14, 2019 | $289 |
| December 15 - January 05, 2020 | $399 |
| January 06 - April 14, 2020 | $369 |
| April 15 - June 14, 2020 | $329 |
| June 15 - August 15, 2020 | $369 |
| August 16 - December 14, 2020 | $329 |
Thank you for entering your review. The review will become available to the system shortly.
24
24
Overall Rating:
4.7917
4.7917
Fantastic Condo Unit
Rating:
1
5
5
Review Date: 04/09/2019
We were 2 couples and a toddler staying in unit C403 at Waipouli Beach Resort and it fit our needs perfectly. There's a full bath off each of the bedrooms so everyone had their own space. The condo in beautiful and had everything that we needed for our 8 day stay. Immaculate and comfortable. The property itself is great. We loved the pool and made use of the BBQ's at the pool for lunch one day which was nice. Even though this is not an ocean facing unit you can still see the ocean at an angle from the lanai. We highly recommend this condo unit. You'll NOT be disappointed.
Amazing condo! Attention to detail is very obvious
Rating:
1
5
5
Review Date: 07/04/2018
We were very, very pleased with this unit. The kitchen was VERY well stocked--much better than most places we've ever stayed. The only thing I would've changed is some non-stick pots and pans to make cooking a little easier and less messy. But other than that, it's very obvious that the owners have gone out of their way to think of everything guests might need to feel comfortable and enjoy their stay. Awesome property, and I'd definitely rent it again!
Excellent stay in Kapaa
Rating:
1
5
5
Review Date: 06/27/2018
We had a wonderful stay in this 2 bedroom condo. Everything was immaculate and well maintained. The condo is comfortable the kitchen was easy to use and the property had a great pool and beach access.
Kauai Stay
Rating:
1
4
5
Review Date: 05/16/2018
Waipouli Beach Resort C403
Rating:
1
5
5
Review Date: 12/04/2017
Very good stay, beautiful swimming pool and grounds.
Waipouli Beach Resort
Rating:
1
5
5
Review Date: 08/04/2017
Lovely visit again. A couple of suggestions....magnifying mirrors in bathrooms (they're always welcome), griddle & crock pot for those of us who actually use kitchen. Thanks again for another perfect stay,
Christmas 2016
Rating:
1
4
5
Review Date: 01/06/2017
Place was clean, everything worked and was outfitted perfectly. I would like to say something about the maintenance people's procedure on trapping cats. Its inhumane. I ended up calling the humane society. Seeing that distressed cat ruined my week. And my kids we all saw it and the security man would not let us release it.
Manager Response: 01/06/2017
Response from Kauai Exclusive Management LLC
Aloha Maria, Thank you for your feedback and for leaving us a review! We haven't heard of trapping feral cats before at the property and we too agree if this has to be done it must be done in a humane way. I will share your feedback with the Waipouli Beach Resort AOAO and hope that if animals need to be removed from the property it is done in a humane way. Thank you for being our guest in C403 and we hope to host you again in the future! Mahalo, Kauai Exclusive Management
Great Experience
Rating:
1
5
5
Review Date: 11/28/2016
First time we've rented a vacation condo. It was immaculate and exactly as advertised. Like some of the bonuses including the kitchen accessories and beach chairs. Pool was great and the room had a good view of the ocean as well. We'd definitely stay there again.
C403 was a Great Stay!
Rating:
1
5
5
Review Date: 07/24/2016
We stayed in C403 and it was such a great stay for us! It was clean and comfortable with AC (which we appreciated). The pool was great (although you have to time it right because there are a lot of kids). The beach is not one I would swim at BUT we got to see some wildlife! It was a great location to everything! We would totally stay there again as it was very comfortable for 3 of us. Great for a family of 4 as well.
Awesome time, awesome property
Rating:
1
5
5
Review Date: 07/03/2016
Had a wonderful time! Very helpful property management company who made the process from start to finish very easy. Unit and property was great for our family with young kids.
Excellent Property
Rating:
1
5
5
Review Date: 06/07/2016
For 20+ years, we stayed next door to this property which was a vacant lot for many years. We watched the property be built and never in our wildest dreams did we ever think we would stay there. This resort is A+++ in our books! The Kapaa location was our priority. The condition, cleanliness and comfort was all supurb. Highly recommend!
Kauai vacation
Rating:
1
5
5
Review Date: 05/05/2016
My husband, brother-in-law and I went for a great week long trip on Kauai. The condo was a great home base for us. Being on the east side of the island was convenient since we covered all areas of the island with our day trips. The condo itself was so comfortable. We would get up in the morning and eat breakfast on the lanai looking at the ocean and the mountains. Then the same lovely experience for dinner.
Aloha Kaui
Rating:
1
4
5
Review Date: 04/15/2016
Our first time on Kaui island, we were satisfied for all Waipouli beach resort.
The property was clean inside and outside. The layouts around the pool, simply awesome.
Wonderful!
Rating:
1
5
5
Review Date: 03/16/2016
We had a group of 5 and it was just what we needed! Everything was just as it said, and everyone was so helpful and prompt! Easy location and so nice to be close to ammenities! Even in poor weather it was nice! We plan on coming back sometime soon!! We enjoyed the ATV rides and the tube rides! Hiking was limited due to weather. We enjoyed the restaraunt and bar downstairs, and also the Olympic cafe just down the road. The bullshed next to the resort was also amazing! Thanks, it was just what we needed!!
Delightful place to stay on Kauai
Rating:
1
5
5
Review Date: 02/13/2016
Great condo, nicely furnished, very clean, great views of the ocean and the mountains from the lanai! Kauai Exclusive was very accomodating and Coco, the concierege representative, was most helpful and courteous in booking dinner reservations and our sunset dinner cruise excursion with Blue Dolphin. The property is beautiful, the restaurant is great, and the beach is quite expansive. We would highly recommend this condo and Coco to anyone researching their vacation on Kauai! We hope to book it again in the future.
one beautiful room- thank you Patrick you were great!!!
Rating:
1
4
5
Review Date: 11/03/2015
peaceful,enjoyable.I would give it a five but the manager in your restaurant was rude.We are beach people,nothing fancy.He acted if we had no money.But he had no idea.Don needs to treat all people with kindness.What a shame for your resort.But everyone else working underneath him were great.Don needs to take lessons from them.I would never spend my money at that restaurant again.
Best vacation ever!
Rating:
1
5
5
Review Date: 08/06/2015
Clean, plenty of room, close to everything needed for a 2 week vacation.
Kauai Vacation
Rating:
1
5
5
Review Date: 07/14/2015
Excellent planning and accommodations from Kauai Exclusive for Waipouli Beach Resort.
Great Place!
Rating:
1
5
5
Review Date: 07/03/2015
I usually like staying at Hilton properties because I know what I will get. Cleanliness, nice furnishings, free wifi, nice outdoor area, and good staffing are all things that I require. Since Kauai does not have Hilton properties I had to go outside my box. Booking something I have never seen before worried me a bit. I have to say this place was great! Booking was extremely easy and convenient through Kauai Exclusive Mgmt. They were very helpful in the process of choosing the unit that would fit best in my budget and who I was traveling with. The unit was awesome! Two bedrooms, large full kitchen, comfy furniture, full size washer and dryer, clean!!!!!, and even a small view of the ocean off the balcony. Location is also key with this property. Kapaa is in the middle. So whether you want to go south or north on the island, it doesn't take too long to get there. Right across from the property is a safeway with lots of little stores and restaurants. I will stay here again!
Waipouli Beach Resort - June Vacation
Rating:
1
5
5
Review Date: 07/01/2015
Our rental unit was lovely, great location, spacious, had all the amenities we needed for our family of five (including three young children), pretty view of the ocean and mountains, close to local shops and restaurants, very central to all the places to visit on the island. Loved the pool area and that it was shallow enough for the kids to have fun and the parents to relax, knowing they're safe.

A delightful 8 days
Rating:
1
5
5
Review Date: 04/18/2015
Modern and spacious 2 bedroom condo. Not much of a view, but it was quiet. It had all the amenities we needed for 3 adults and 2 children (5 and 7) The beach was very close. The children liked the pool area. A sand walk in pool, river, and 2 slides kept them busy. There was a nicely furnished workout room. Everyone was very nice and helpful. A Safeway across the street was convenient.
A Great Value and a nice place - Waipouli Beach unit C403
Rating:
1
5
5
Review Date: 03/21/2015
A Great Value and a nice place - Waipouli Beach unit C403 was clean, comfortable and has a nice location.
Waipouli Vaction
Rating:
1
4
5
Review Date: 03/17/2015
Paradise at Waipouli Beach Resort C403
Rating:
1
5
5
Review Date: 02/07/2015
Beautiful condo, ocean view, gentle breezes, lovely pool area and proximity to the beautiful Kapaa walking trail were features we loved. The kitchen, with its top notch appliances, inspired many eat-in dinners. What a pleasure this experience was for our group of two couples. My husband and I walked the trail every morning at sunrise which will be one of our most treasured memories of a perfect vacation.
Your request has been sent. We look forward to meeting all your vacation needs!
Use of this website constitutes acceptance of the KauaiExclusive.com Terms and Conditions and Privacy Policy.
©2017- Present KauaiExclusive.com, Inc, All rights reserved.