waipouli-beach-resort-b404
waipouli-beach-resort-b404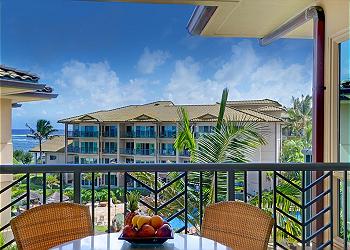 Waipouli Beach Resort B404
https://www.kauaiexclusive.com/rentals/properties/waipouli-beach-resort-b404/
Waipouli Beach Resort B404 | Vacation Rental in Kauai
OCEAN & POOL VIEW B404 Top floor **AC** Resort Pool & Restaurant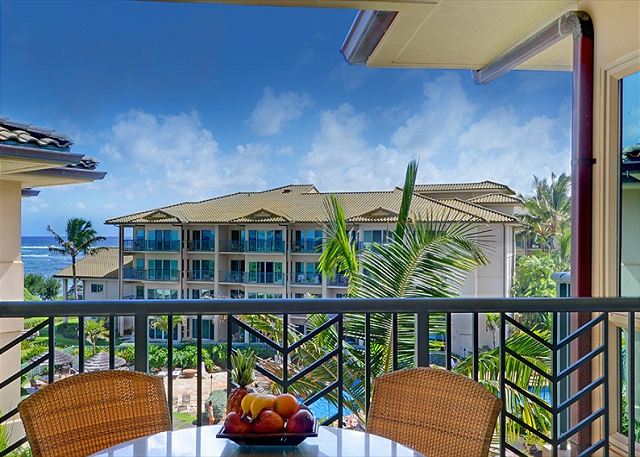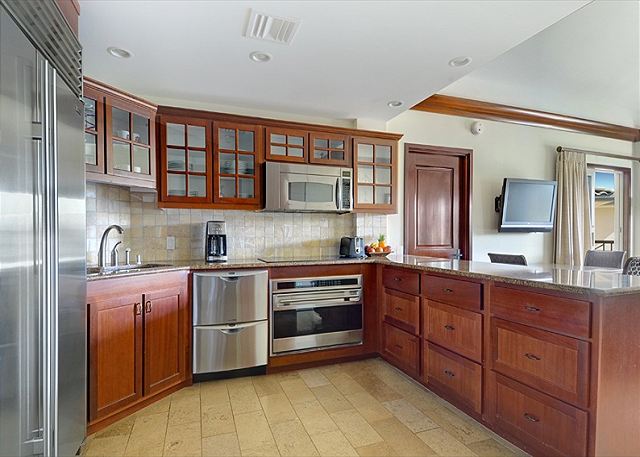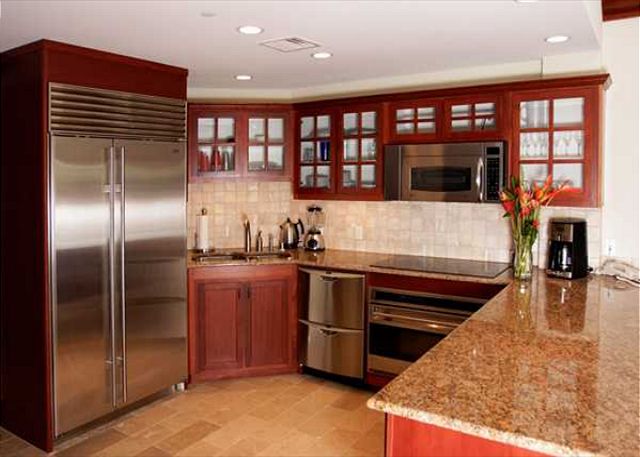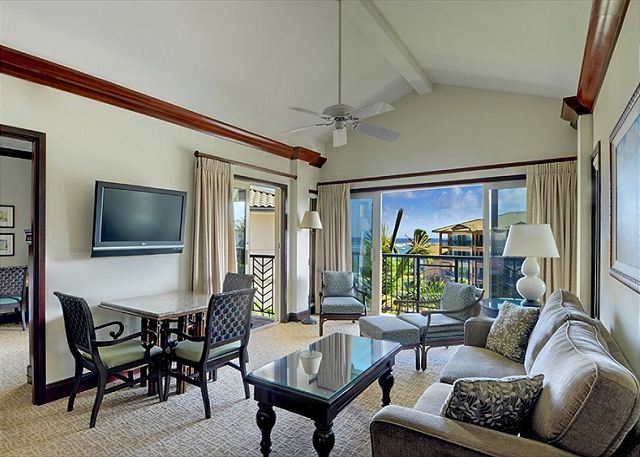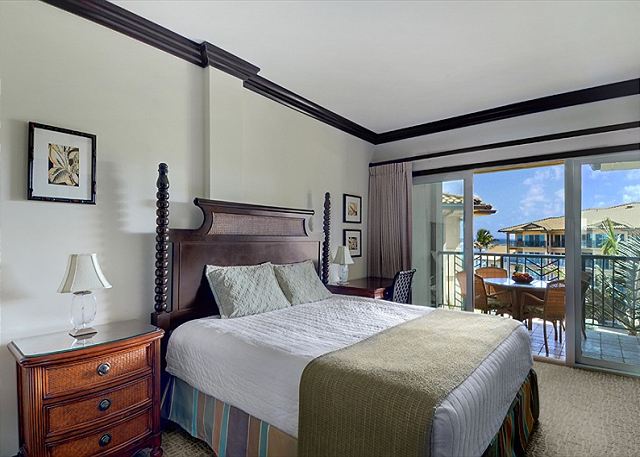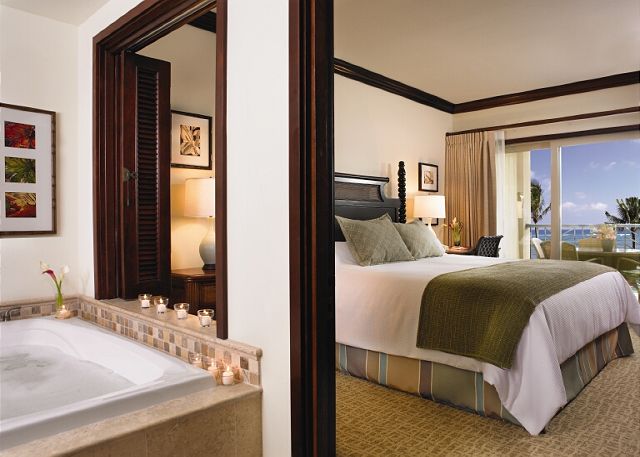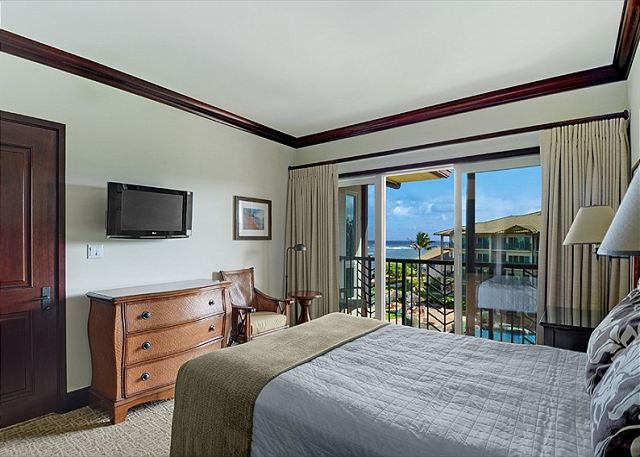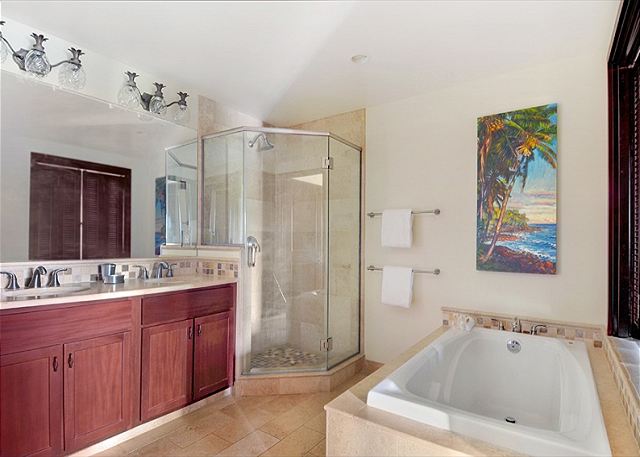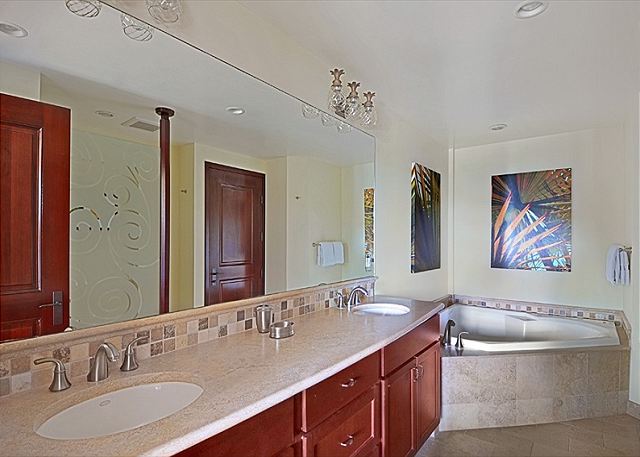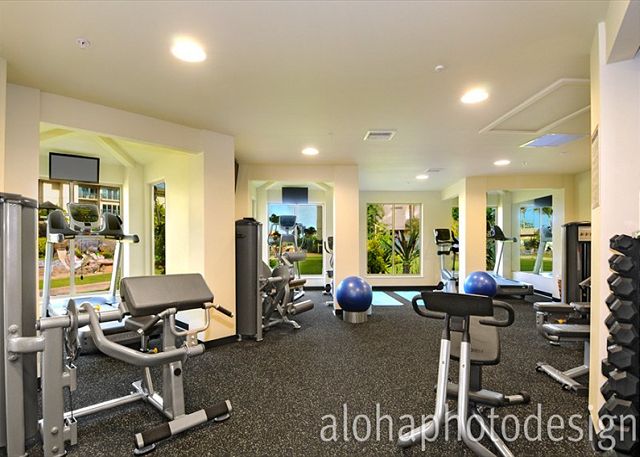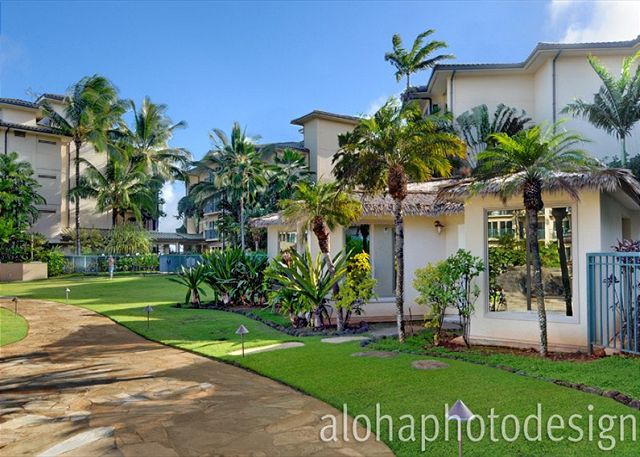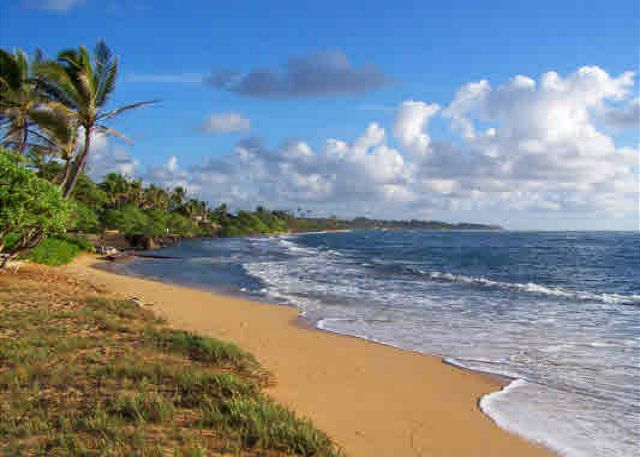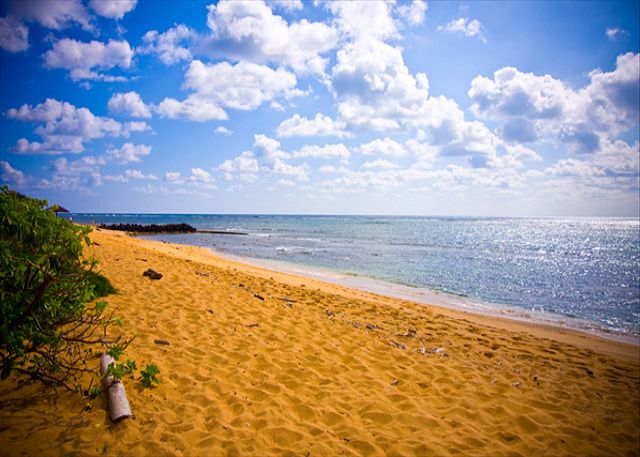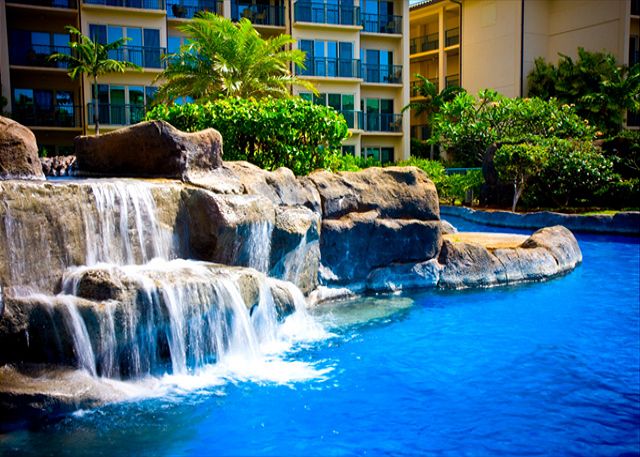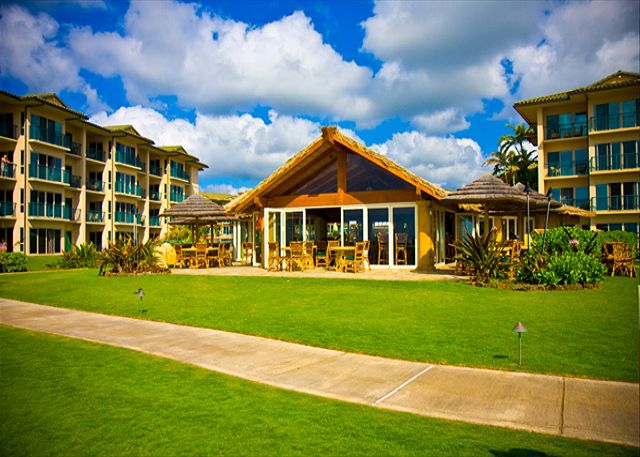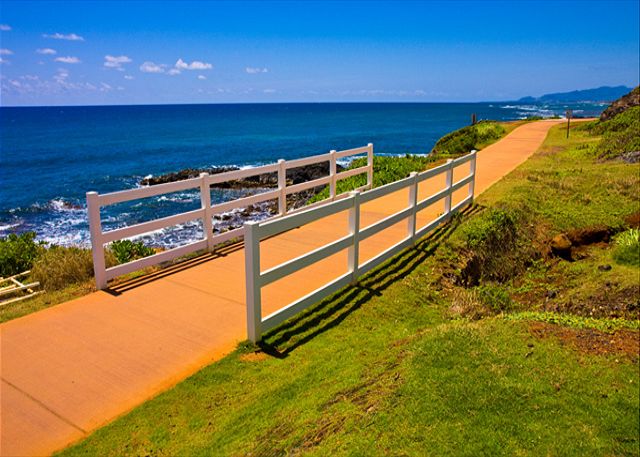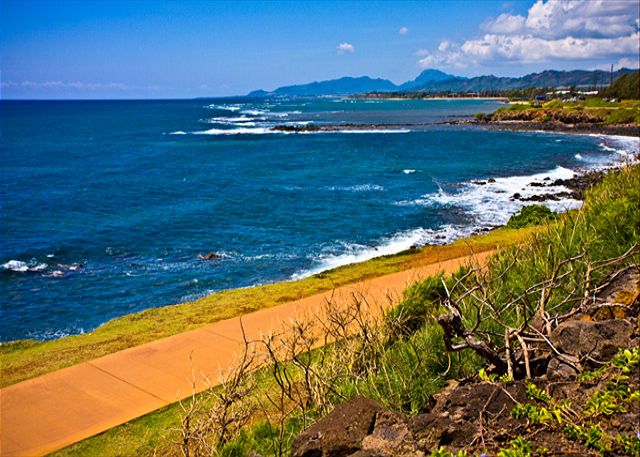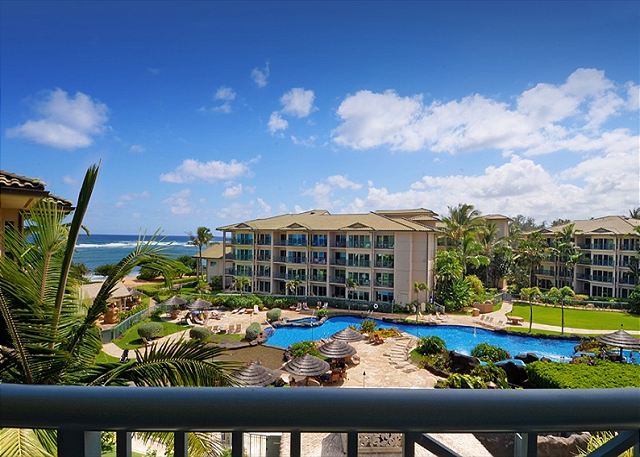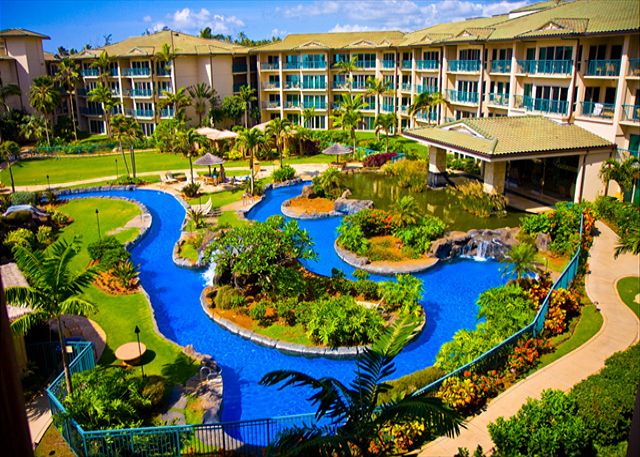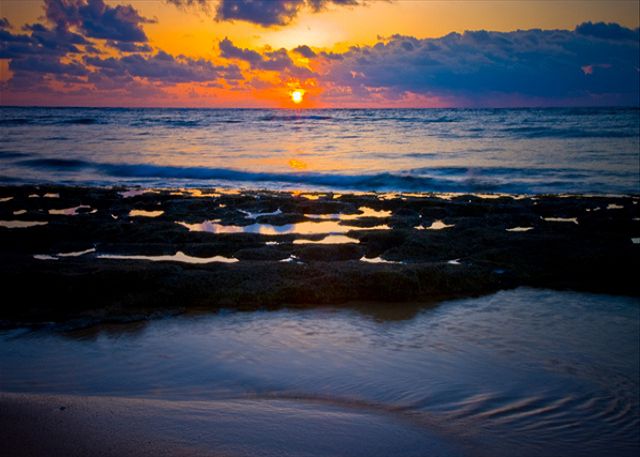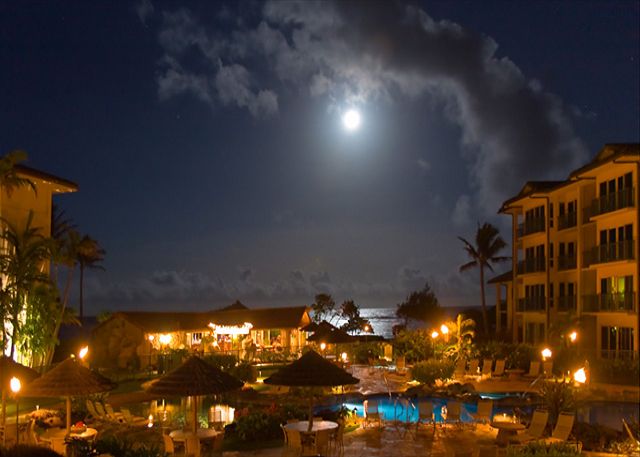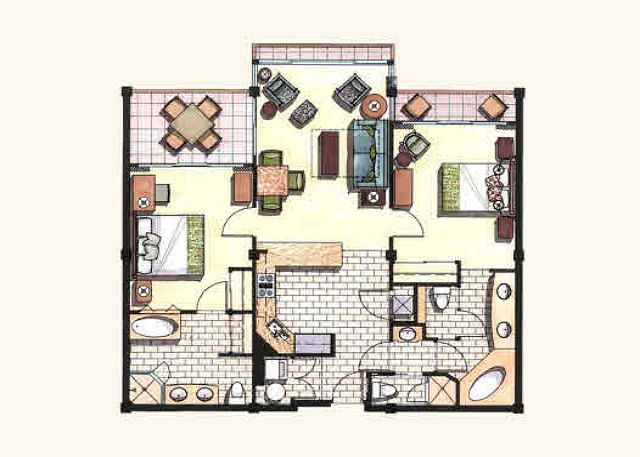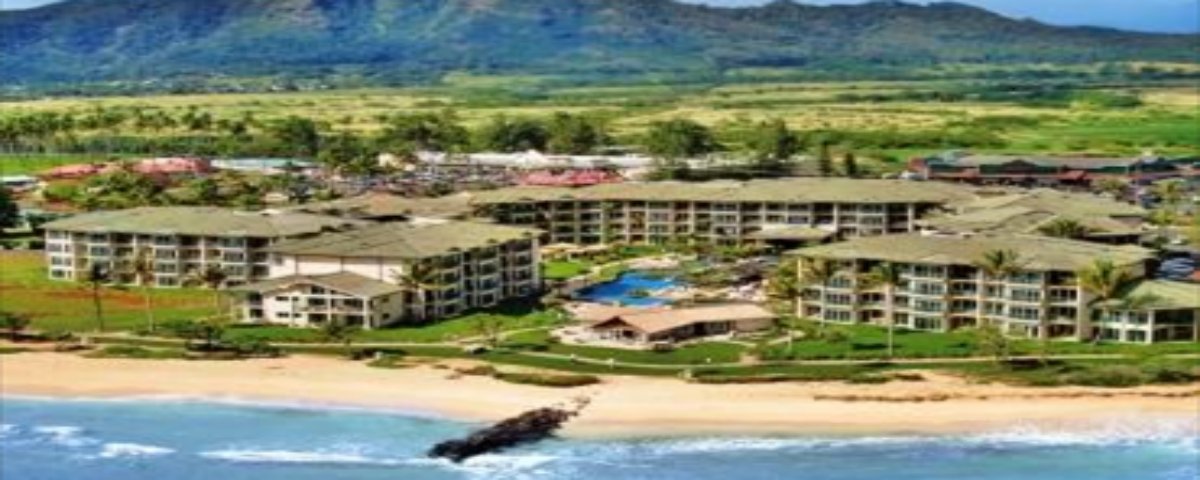 At the forefront of East Shore accommodation is the Waipouli Beach Resort. This World Class Resort provides luxury at your fingertips and offers opulent amenities for a variety of occasions.

One of Waipouli Beach Resort's best Ocean View penthouses, this fourth floor suite fronts the ocean and torch-lit interior courtyard. Two bedrooms and a sleeper sofa can accommodate up to 6 people, although 2-4 is recommended.

Worthy of a honeymoon, this suite is a guest favorite. Clean and tasteful interior design by renowned Philpot's and Associates is complemented by stunning sea breezes and sunrise skies from the private lanai. Enjoy the luxurious amenities and convenient location, with the beach and boundless Kauai adventures just beyond your lavish tropical hale.

- Located in Kapaa Town (East Shore).

- This impressive oceanfront resort features a variety of privately owned suites, condos, apartments and penthouses with state-of-the-art amenities at affordable prices.

- Amenities include central A/C, concierge service, fitness center, business center, tropical lagoon pool, jacuzzi and access to Oasis on the Beach (exceptional oceanfront restaurant).

- Centrally located on the Royal Coconut Coast, just steps away from restaurants, shops and the Kauai Bike Path. Great location to watch the sun and full moon rise!

Perfectly positioned to accommodate the desires of everyone, the East Shore of Kauai is rich with possibilities. Flanked by epic coastline and threaded together by the public bike path, this centralized location is the social hub of Kauai. Having recently experienced a trendy transformation, the Old Town of Kapaa maintains its historic charm, yet boasts novel offerings. The towns of Anahola, Wailua and Lihue also comprise the East Shore, and carry their own unique appeal. With diverse establishments and activities, you can explore cafes, restaurants, boutiques, adventure tours, aquatic explorations and more on Kauai's East Shore.

One of the most revered places on earth, Kauai inspires a state of awe within all of us. Brimming with beauty, the oldest inhabitable Hawaiian island has both withstood the test of time and matured into a land of fertile abundance. Lush jungles, white sand beaches and the alluring ambiance of aloha enchant each moment. Offering exceptional accommodations, adventures, cuisine and culture, vacationing on Kauai is a dream come true.

TA-113-853-6448-01
| | Nightly |
| --- | --- |
| August 16 - December 14, 2021 | $420 |
| December 15 - January 05, 2022 | $449 |
| January 06 - December 14, 2022 | $420 |
| April 15 - June 14, 2022 | $420 |
| August 16 - December 14, 2022 | $420 |
Children's Ocean Swimming Area

Oceanfront Bar and Grille
Thank you for entering your review. The review will become available to the system shortly.
60
60
Overall Rating:
4.85
4.85
Great vacation
Rating:
1
5
5
Review Date: 03/05/2020
Unit in good location particularly the way the wind was blowing. Everything was clean. We had a few issues but they were taken care of promptly. I would like to make mention of the way the a/c operates. We got hot during the night because the temperature would automatically increase 5 degrees in the middle of the night.
Manager Response: 03/05/2020
Response from Kauai Exclusive Management LLC
Thank you for choosing Kaua'i Exclusive as your host during your time here on the island! I will let my team know about the AC issue. We hope to host you again in the future! Mahalo Nui, The Kaua'i Exclusive Management Team
Great property
Rating:
1
5
5
Review Date: 07/27/2019
Great property, nice location, VERY nice unit.
Great property and perfect condo
Rating:
1
5
5
Review Date: 06/30/2019
We stayed here with another couple for 5 nights. The condo was exactly like in pictures. Very pretty and spotless. It was the perfect size with each having our own space. The property was beautiful and the pool was wonderful. The location was nice with easy access to the north and south side of the island. We would recommend to anyone!
Waipouli B404
Rating:
1
5
5
Review Date: 03/31/2019
Worth every penny & just as described!
Rating:
1
5
5
Review Date: 09/18/2018
I would rent this unit again and it was just as expected - clean, well stocked, centrally located, and plenty of amenities. The kitchen was well stocked and there were plenty of extra items like clothes hangers, beach mats, and even toys for the kids. The linens all appeared new and the beds/pillows were comfortable. One tip for future renters - the street light at the entry to the complex can be very slow to change if you are trying to make a left turn out of the complex. Consider making a right out of the complex and a u-turn further North on the highway. Also the closest elevator was in Building C and then you walk across the fourth floor to Building B. Overall it is a great unit, nice complex, and a wonderful experience !
Family Vacation
Rating:
1
5
5
Review Date: 07/31/2018
FANTASTIC condo! Beautifully decorated and had all the amenities we needed. We really appreciate how easy it was to request and obtain a pack-n-play as well. Stunning views and kid friendly grounds. Only request is to have elevators better marked (or advised of whereabouts before arrival.)
B404 Review
Rating:
1
4
5
Review Date: 06/17/2018
Overall, we were very pleased with our stay in B404. The condo easily accommodated us and our two kids (12 & 9). Everyone had room to spread out, the bathrooms were very nice, laundry machine was efficient, and the kitchen was well appointed. We did have a lot of trouble with the exclusive took 3 days before they were able to get it up and running for us...finally following the solution we suggested the first day. Kudos to Sheri, she was very responsive. Beyond the condo, the pool is amazing. The beach on the property was not inviting but we just went to other beaches on the north and south shore. Very convenient location if you are traveling all of the island. Would stay here again.
Beautiful Resort
Rating:
1
5
5
Review Date: 05/10/2018
Beautiful resort! We stayed in B404 Pool/Ocean penthouse. The rooms were spacious and clean. We arrived a couple of hours early and were allowed early access. The unit was well furnished and equipped with everything we needed for the week.
Family with teens vacation
Rating:
1
4
5
Review Date: 04/24/2018
Location was perfect. Easy access to stores, restaurants, beaches and activities.

Downside. Poor wifi, a disappointment for the kids.
Next time, longer!!!
Rating:
1
5
5
Review Date: 08/11/2017
This Unit is gorgeous!! The view fantastic and the amenities are a plenty. I have no complaints and look forward to a longer visit next time !!
Kauai stay
Rating:
1
5
5
Review Date: 06/28/2017
Great Place!
Rating:
1
5
5
Review Date: 04/20/2017
Very comfortable place. Beds were very good and kitchen equipped very well. We loved the Margarita Machine! Great view from the 4th floor. Only thing to complain about was the noise from AC or Kitchen unit outside patio. The pool and grounds are beautiful. Very modern building.
This place has it all!
Rating:
1
5
5
Review Date: 03/24/2017
Absolutely wonderful in every way and detail. Over the top in amenities and comfort. We travel the world and have stayed in many places and this one is at the top of the list.Location and convenience were also over the top with grocery stores and restaurants across the street!The biking path that was safe and easy access was a big plus, especially with the bike rental on property. The pool complex and beach area was perfect and gave a nice variety of fun (with water slides) and relaxation for everyone. Quick response at all times from management gave us a feeling of comfort as well. Thanks!
Just What We Hoped For in a Vacation
Rating:
1
5
5
Review Date: 07/27/2016
Our family of four loved this penthouse, plenty of room for all. The whole place was well maintained and well appointed with high end appliances and furniture. I love to cook, and I found that the kitchen was quite well equipped. Having two grocery stores and coffee shops, even a McDonald's across the street was quite convenient. Kauai Exclusive Management was wonderful to work with; we definitely will recommend this room, this resort and K. E. Co. to friends and family. Thank you so much.
B404 stay
Rating:
1
4
5
Review Date: 05/30/2016
We have stayed at this Outrigger property 4 times, our first in B404. We like the location as it is as close to centered on the island for our needs. Pool and gardens are great. The exterior of the building is showing its age although we heard the HOA committee is working on that. We came thinking we might buy a unit this trip but opted not to. I will stay here again as we love the island.
Resort stay
Rating:
1
4
5
Review Date: 05/26/2016
The facility was very nice,clean in a beautiful location.The beds were very comfortable. However,we could not seat 4at the table for ears, or to play cards,and the lighting was not good for cards.
The kitchen was well equipped. It was very difficult to open the freezer door.
Wonderful location on the property!
Rating:
1
5
5
Review Date: 04/23/2016
We had 14 amazing days in this condo. The location was perfect. We had an ocean view but still could view the beautiful pool area. The lanai was quiet from the trade winds so was useable anytime or night.
The kitchen is well equipped & lovely also. The beds were very comfortable & we could unpack into the dresser. The bathrooms were perfectly equipped. I would not hesitate to rent this one again.
Kauai February 2016
Rating:
1
5
5
Review Date: 02/27/2016
We stayed at Waipouli Beach Resort. We were in a two bedroom unit with a view of the ocean and the pool area. We loved the location and we stayed on the 4th floor which gives a better view. We were close to the bike/walk path and grocery shopping was across the street. It was centrally located on the island which was nice when we went for drives. Wonderful vacation.
B404
Rating:
1
5
5
Review Date: 01/29/2016
Perfect setup for 2 couples with infants. Loved our stay at the waipouli resort! The pool was absolutely perfect! The condo was clean and included everything we needed for cooking, doing laundry etc. 3 balconies with ocean views! Couldn't imagine a better place to stay for our week in Kauai!
Waipouli Beach Resort B404
Rating:
1
5
5
Review Date: 01/22/2016
Fantastic, great location and beautiful property best vacation ever.
Felt Like Home...
Rating:
1
5
5
Review Date: 01/13/2016
Our vacation was wonderful. Unit B404 was everything we needed and more. The property is in a perfect ocean front setting and very family friendly. The water slides were enjoyed by all! The gates codes to get in to the pool area were complex and it stalled most everyone trying to get in. There didn't seem to be enough lounge chairs at the pool for the amount of people. The landscaping personnel should be scheduled at different times, they would cut trees right over the top of people and make a mess in the hot tub the people were sitting in, better planning on managements part needed.
Great vacation!
Rating:
1
5
5
Review Date: 12/07/2015
The condo was in great shape and perfectly located between the South and North shores. So convenient to have grocery options across the street.
All the comforts of home!
Rating:
1
5
5
Review Date: 08/10/2015
Perfect vacation rental! This condo was one of the best places and experiences I have had as long as I have been renting for vacations. It was a good location and even though the street it is located on is quite busy the resort itself was quite and comfortable. The condo itself had all the comforts of home and extras to enjoy a hassle free day at the beach. I would not hesitate to stay here again.
B404~Wonderful accomodations!
Rating:
1
5
5
Review Date: 07/27/2015
We spent 4 days at the Waipouli Beach Resort and had a wonderful vacation! The condo was perfect for our family of 4 with the two separate bedrooms with 2 king beds. Beautiful view of the pool area with the ocean in the background. We were not too impressed with the restaurant The Oasis so opted to use our kitchen or ate at restaurants around the area. Loved that the condos had everything from washer/dryer to blow dryers to a full kitchen.
Waipouli Condo, Unit B404
Rating:
1
5
5
Review Date: 06/29/2015
Very nice unit, spacious with great views of ocean and whole pool area. Good quality furniture and amenities.
Kauai vacation
Rating:
1
4
5
Review Date: 04/14/2015
The rental was just what we needed. We were busy with vacation activities so the rental was just a place to crash at night. Unfortunately we did not get to use any of the property. We did have dinner at the Oasis and found it to be truck stop food
Absolutely fantastic
Rating:
1
5
5
Review Date: 04/07/2015
We just recently stayed in the Waipouli Beach resort and had a fantastic time. The apartment has a great location easy accessible from the airport with easy drives to the North or South shore. All the equipment in the kitchen is of highest quality + absolutely clean and bedrooms and bathrooms are just perfect. Pool and other facilities around the apartment are great and safe for kids and both of our sons enjoyed every minute in this surrounding. Shopping is available just across the street and for special day trips you get great advise and tour bookings by the concierge in the lobby. Compliments to the management team of this apartment -- you did a fantastic job in all mail communication to book this apartment and also to the kind support team on spot making this holiday an absolutely fantastic experience.
Excellent Stay!
Rating:
1
5
5
Review Date: 03/24/2015
The room was perfect. Everything was in working order, clean and exceeded expectations. My family and I thoroughly enjoyed the stay. Would stay here again.
Best Stay Ever!!!
Rating:
1
5
5
Review Date: 03/18/2015
We were visiting Kauai with neighbors from Colorado and had a wonderful trip. Loved the Oasis restaurant on the property - convenient and delicious - pools and hot tubs were spectacular - and with the ocean a few steps away - how could you go wrong? ***** star rating all around!
Week In Paradise
Rating:
1
5
5
Review Date: 01/11/2015
This was perfect for the 4 of us (2 adults, 2 kids). Exceptionally clean, great location, large, fun - fully stocked kitchen and modern. Beautiful view of Ocean and pool. May never be able to stay at a hotel again after being spoiled here! Very happy...
Lovely condo with a great location
Rating:
1
4
5
Review Date: 12/22/2014
What a beautiful place! We really enjoyed our stay at Waipouli and would go back in a heartbeat.
What we liked: location near Kapaa was great - a short drive from everything. Great running trail just north of the hotel along the ocean. Layout of the condo was perfect for our family of four. Kitchen was perfect - well stocked for all our needs. Laundry came in handy. High speed internet worked perfectly. Very quiet - we didn't hear any other guests. Concierge was very nice and helpful with great recommendations prior to the trip.
What we didn't like: Pools were FREEZING cold. Totally unusable. There was one kiddie hot tub but it was too small and crowded. The ocean was warmer than these pools!! The master bath shower stall was grimy and dingy. Could use some significant cleanup.
Manager Response: 12/22/2014
Response from Kauai Exclusive Management LLC
Aloha Lauren, Thank you for being our guest and thank you for the feedback. We will be sure to reach out to our cleaning team and share your feedback regarding the shower. We take great pride in our cleanliness and this was a rare breakdown. I will also share your feedback with the association regarding the pool temperature. Mahalo, Kauai Exclusive Team
Awesome condo in a perfect location
Rating:
1
5
5
Review Date: 09/11/2014
Our adult family of 5 had a wonderful stay at Waipouli Beach Resort B404. We don't often get the chance for vacations now with all 5 of us, so we were hoping for a great week together. This condo was perfect -- spacious enough for 5 adults, very comfortable, upscale throughout, and located halfway between the attractions of the north and south sides of the island. The pool area is fantastic. We ended up having the wonderful vacation we all wanted. We'd all go back in a heartbeat.
Waipouli B404 Survey - August 1-9 vacation
Rating:
1
5
5
Review Date: 08/12/2014
It was great and I would stay here again
Excellent Stay!
Rating:
1
5
5
Review Date: 07/23/2014
We had a wonderful time at the Waipouli Beach Resort. The room was clean and equipped with everything we needed. We stayed 11 days and it was fabulous! The view was gorgeous and the staff was very helpful. We had a wonderful 25th anniversary trip!
B404 Penthouse unit
Rating:
1
4
5
Review Date: 07/17/2014
My family and I had a wonderful time at the Waipouli Beach Resort. The unit was very well appointed as far as equipment was concerned - cookware, beach chairs, umbrella, and even 1 set of snorkels & fins. The management people were all very nice and available whenever we had issues e.g. air conditioning unit didn't start up - so we texted a number as advised and received a phone call in less than 5 mins.
Just a warning to future guests - make sure you stop off at Safeway across the street to pick coffee, sugar, etc. before calling it a night.
Also beware the "towel-nazi" at the pool. Just bring the beach towels that are supplied.
Great location, top shelf rooms
Rating:
1
5
5
Review Date: 06/28/2014
Feel like you have money for a pampering vacation even when you're a budget traveler!
Just as described...
Rating:
1
5
5
Review Date: 04/30/2014
The unit was just as described and even exceed the expectations of our guests. Already recommended to several people that are planning trips to Hawaii.

Josh and company were very accommodating and made the whole process easier than any company we have booked through. Mahalo!
Family friendly
Rating:
1
5
5
Review Date: 04/26/2014
The resort size was great not to big and easy to get around, great location,everything you needed in a condo!
The Rainy but Beautiful Garden Island of Kauai
Rating:
1
4
5
Review Date: 03/05/2014
Spend the week of Feb 10-17 at WBR B404. Resort property and condo were exceptional, we wanted to live there forever...The weather during the week was disappointing (overcast and rain everyday) and while we did get to see a lot of the island, we didn't get to see everything we had planned so we will have to plan another trip to see the splendors of the island. Even walking in the rain, swimming and snorkling in the rain, or sitting in the hot-tub in the rain was so much better than the cold and snow that we left from in Ohio. We spent more time on the south side of the island (Poipu area) than we did in the WBR-Kaapa area as the weather and beach conditions tended to be better there. Kauai Exclusive Management was great to work with in all regards and the resort and lodging were even better than they looked online. We will be back...
Our Favorite Hawaii Vacation Resort
Rating:
1
5
5
Review Date: 12/27/2013
We love staying at the Waipouli Beach Resort. The rooms are gorgeous with both ocean and pool views. I really liked the conveniences of the appliances in the room as it has a complete kitchen as well as washer and drier. This room comes with 2 master suites and the beds + pillows are so soft and comfortable. There's plenty of room. It has a modern design but you feel completely at home. The resort is family friendly. There is a humongous salt water pool that has 2 water slides, several water falls, a grotto, 2 jacuzzis, 1 kids jacuzzi, and a kids shallow sand bottom pool. Josh from Kauai Exclusive Management was very friendly and accommodating. I wish all resorts were like this.
Kauai Stay- Family
Rating:
1
5
5
Review Date: 10/16/2013
We had a great 2 bedroom apartment with the MOST comfortable bed I have ever slept in. The view was great and the kids loved the pool. Restaurant was really nice too. The only issue I had was that our room was close to the kitchen area and there was constant noise from the building while the restaurant was open apart from that it was lovely and if we ever make it back to Kauai we will be staying here again but in an apartment on the other side of the pool area .
Fabulous Staycation
Rating:
1
5
5
Review Date: 10/01/2013
Great condo
Rating:
1
5
5
Review Date: 09/09/2013
The condo is very nice, well decorated and comfortable. We all liked the pool and waterslides; a great place to relax
GREAT LOCATION & UNIT IMMACULATE
Rating:
1
5
5
Review Date: 08/30/2013
KAUAI EXCLUSIVE DELIVERED THE EXACT LUXURY UNIT YOU SEE ONLINE ONLY BETTER!!! EVERYTHING YOU NEED FROM SNORKEL GEAR & BEACH CHAIRS, COOLER & UMBRELLA, EXTRA TOWELS, EVERYTHING YOU CAN THINK OF RIGHT DOWWN TO COOKING EXTRAS LIKE TO SALT & PEPPER YOU DONT WANT TO BUY FOR THE ODD COOKING. THE CHECK-IN PROCESS,INTERNET CONNECTION, COMFY BEDS & GREAT VIEWS MAKE FOR A REALLY FANTASTIC ALL ROUND EXPERIENCE. WOULD DEFINITELY STAY HERE AGAIN.
Trip
Rating:
1
4
5
Review Date: 08/01/2013
kauai rental
Rating:
1
5
5
Review Date: 07/22/2013
We'll be back!
Rating:
1
5
5
Review Date: 07/09/2013
We LOVED our stay at the Waipouli Beach resort - it was a perfect for our family. I was so pleased with everything I would be back in heart-beat. We were in B404 and I would rent this exact room again. The management company was very helpful too on our last day and worked with us on a late check out for a small additional fee. 5 stars!
Great condo + Great location = Great vacation
Rating:
1
5
5
Review Date: 05/10/2013
We were so fortunate to find this luxury condo at the last minute and the Management team was extremely helpful in getting us settled late in the day. The location on the beach in Kapa'a is a perfect base for all island sightseeing. Our grandkids loved the pool & waterslides while the adults enjoyed the hot tubs. The kitchen, baths, & central A/C are the big pluses here--and don't forget the fabulous icemaker in the Sub Zero. This is upscale all the way and close to stores and restaurants. The Oasis restaurant on property is a treat on the beach. This condo overlooked the pool and ocean, was quiet and very well maintained. Can't wait to go back. We've stayed in a lot of condos in a lot of places and this Management company is the most accomodating and pleasant to work with of any. Loved it!!!
Gem of Kauai
Rating:
1
5
5
Review Date: 04/22/2013
Great cental location for exploring, very nice facility, pool, slides, hot tubs, gas bbq's. This is a perfect place to stay with all ages of children. Quiet, safe and very clean
Best Vacation Condo Ever!
Rating:
1
5
5
Review Date: 03/23/2013
Not only did we fall in love with Kauai but Waipouli Beach Resort was the perfect place to call home for the week. It was heaven to come home to our condo at the end of a long day of exploring. The hot tub and pool were just what we needed. We also loved that there were many other families staying there too so both the adults and kids were able to make friends and share stories about their adventures. The kitchen made it easy for us to make many of our own meals with goods we found at the farmers markets. We appreciated the generous sized rooms and the cleanliness of the condo. We will definitely be coming again and in the meantime will be telling our friends and family about it! Perfect place to stay for covering all the island of Kauai has to offer!
Paradise
Rating:
1
5
5
Review Date: 03/03/2013
Our stay at Waipouli was top notch. Great unit (B404) which has a wonderful view of the ocean and the entire pool area. Dishwasher didn't work and when we told the management company, they took action to immediately fix the situation - a new dishwasher was installed -- AND -- they gave us a dinner gift certificate at the restaurant - which I thought was very guest oriented. The unit had a cooler, beach chairs, a beach umbrella which we used often. Overall, the complex is quiet, well built, clean. The pools and hot tubs (3 of them) were exquisite. All 'n all, a great place. You really can't go wrong with Kauai Exclusive - and our man Josh was exceptional in the attention he provided at time of booking, and all the way through.
True Grit
Rating:
1
5
5
Review Date: 01/12/2013
Vacation in Paradise
Rating:
1
5
5
Review Date: 12/26/2012
The Waipouli Beach Resort was a great experience. It is in a great location, clean, and beautify!
Beautiful trip to Kauai
Rating:
1
5
5
Review Date: 11/05/2012
Felt like home away from home in a beautiful location. Breakfast on the Lanai, relaxing days at the pool. A short walk to see the sunrise, and take a yoga class on the beach. Close to Kapaa, Koloa Town, Poipu for shopping, exciting adventure in nearby Princville for zip-lining. Can't wait to go back. Aloha Kauai
Kauai vacation August 2012
Rating:
1
5
5
Review Date: 08/10/2012
Great place. Love the Pineapple Martini's at the Oasis
50th birthday
Rating:
1
5
5
Review Date: 07/28/2012
Can't wait to get back there!
WBR on Kauai's east side is the ideal place to stay!
Rating:
1
5
5
Review Date: 07/17/2012
We very much enjoyed the WBR, especially our B404 unit and being on Kauai's east coast. The unit was absolutely gorgeous with high end granite, appliances, fixtures, etc. More of an oceanview than oceanfront room, but still a nice view. Nice family atmostphere at the pool, but not overrun with kids. Nice beach. Really enjoyed the 5 mile walking/running/biking path 5 minutes north...million dollar views at every turn.
Also nice having grocery stores very close, and nice that all varieties adult beverages are sold there. The town Kapa'a has the feel of a laid back fishing village rather than a tourist area which we liked. It was literally 20 minutes max to drive to Princeville to the north or Po'ipu to the south, so excellent location. These accommodations at either place would've easily been twice the cost there. The managment company who helped book trip was also very professional and helpful. Overall had an awesome trip, and recommend the WBR highly!

Jim C
Dallas, TX
kauai
Rating:
1
5
5
Review Date: 06/25/2012
Excellent vacation
Rating:
1
5
5
Review Date: 05/30/2012
Spacious and beautiful condo, was a bit noisy when kids were playing in the pool during the day. Definitely recommended.
Wonderful Vacation
Rating:
1
5
5
Review Date: 05/08/2012
The resort was beautiful and well taken care of. The room was amazing. We enjoyed the pool and the staff was very nice.
Your request has been sent. We look forward to meeting all your vacation needs!
Use of this website constitutes acceptance of the KauaiExclusive.com Terms and Conditions and Privacy Policy.
©2020- Present KauaiExclusive.com, Inc, All rights reserved. | Website Design by Beyond Pricing