waipouli-beach-resort-a402
waipouli-beach-resort-a402
Waipouli Beach Resort A402
https://www.kauaiexclusive.com/rentals/properties/waipouli-beach-resort-a402/
Waipouli Beach Resort A402 | Vacation Rental in Kauai
OCEANFRONT PENTHOUSE A402 Very DISCOUNTED 2020 rates NOW & Easy Cancel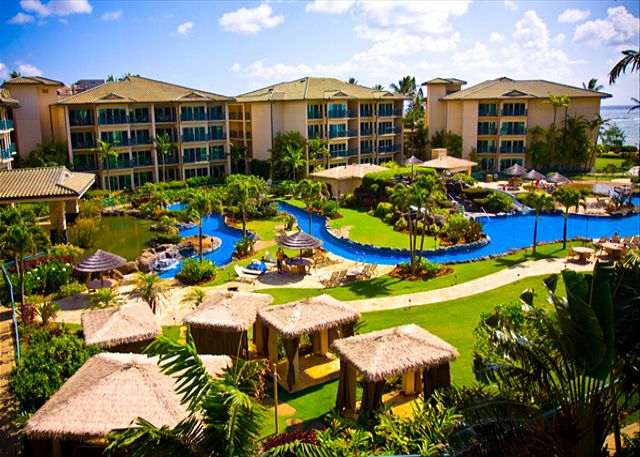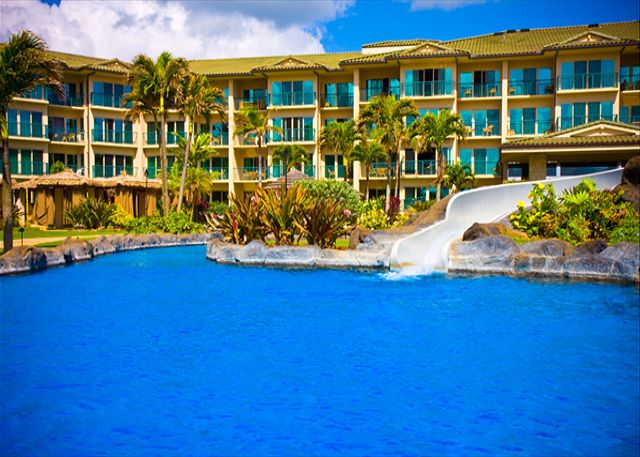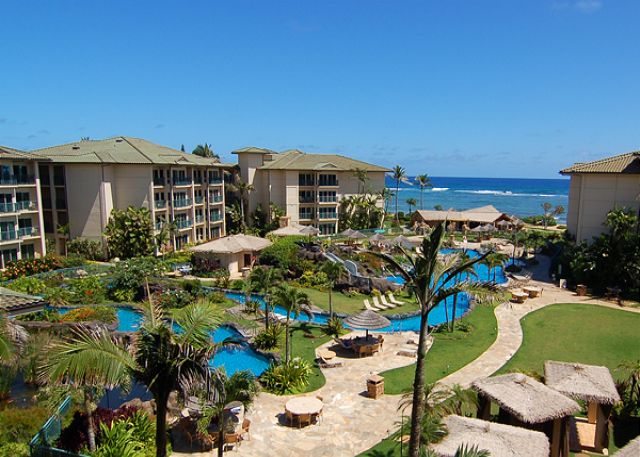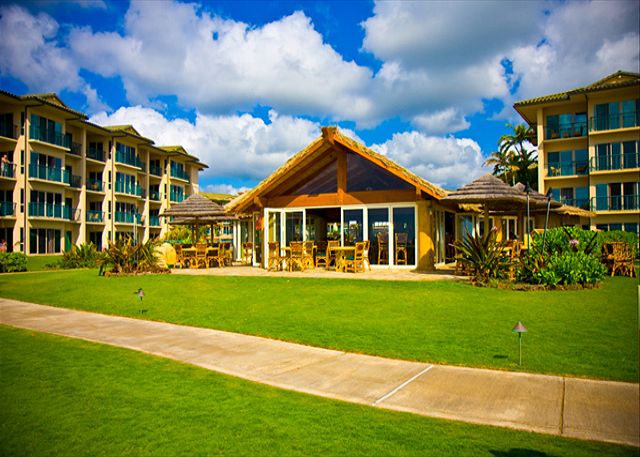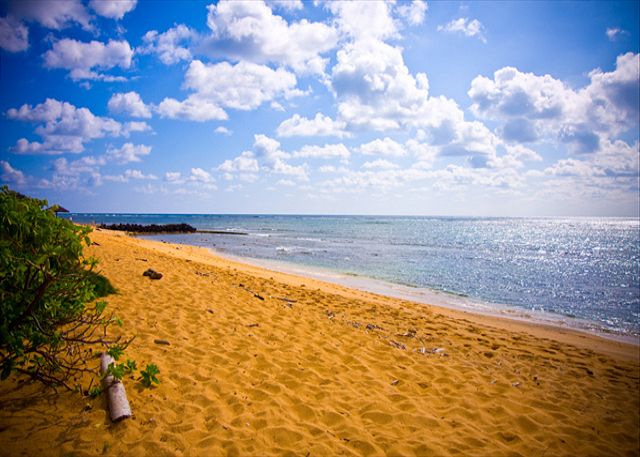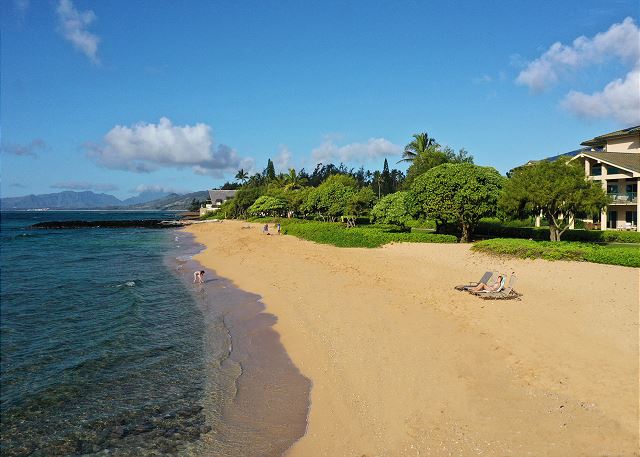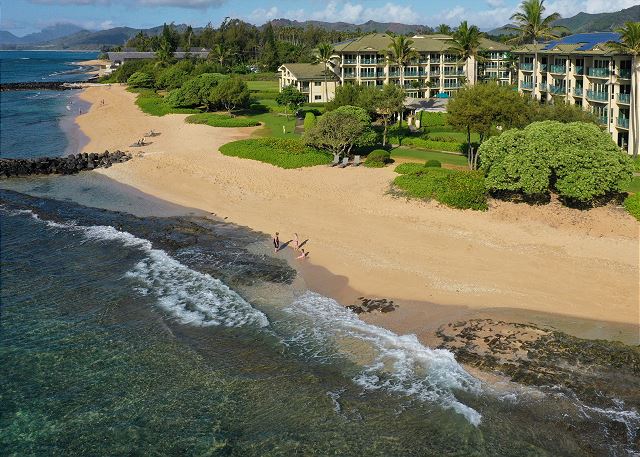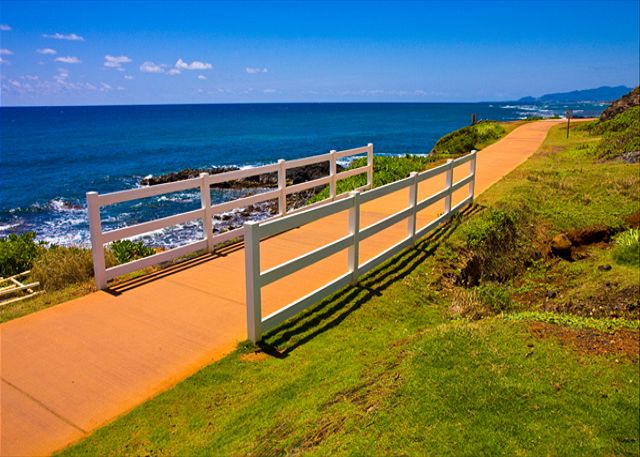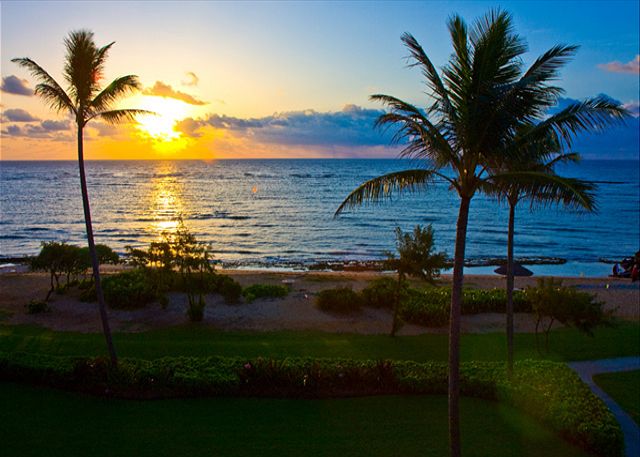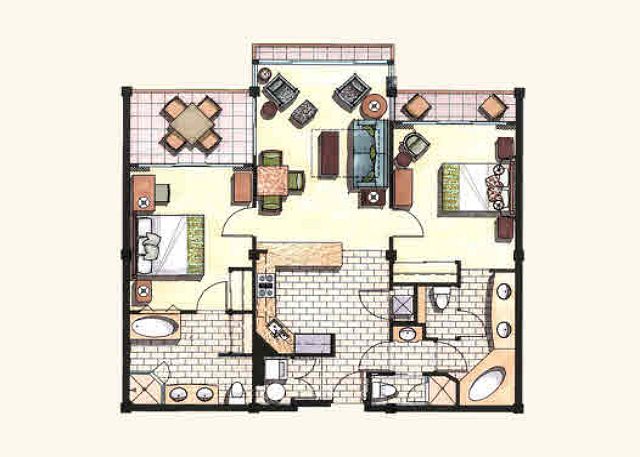 At the forefront of East Shore accommodation is the Waipouli Beach Resort. This World Class Resort provides luxury at your fingertips and offers opulent amenities for a variety of occasions.

One of Waipouli Beach Resort's top 5 suites, this corner penthouse has sprawling ocean views from the living room, lanai and both bedrooms. Luxuriate in features like the stately kitchen with a Wolf glass cooktop & oven, Sub-Zero refrigerator, GE profile microwave, Fisher Paykel dual dishwasher drawers, granite counter tops, African Mahogany cabinets, three full bathrooms with Peruvian Travertine stone surrounds and two soaking tubs.

With furniture selected and designed by the renowned interior designer, Philpotts and Associates, this award-winning penthouse suite has 2 bedrooms and 3 baths, comfortably accommodating 5 people. Enjoy the clean design and convenient location, with the beach and boundless Kauai adventures just beyond your private lanai.

- Located in Kapaa Town (East Shore).

- This impressive oceanfront resort features a variety of privately owned suites, condos, apartments and penthouses with state-of-the-art amenities at affordable prices.

- Amenities include central A/C, concierge service, fitness center, business center, tropical lagoon pool, jacuzzi and access to Oasis on the Beach (exceptional oceanfront restaurant).

- Centrally located on the Royal Coconut Coast, just steps away from restaurants, shops and the Kauai Bike Path. Great location to watch the sun and full moon rise!

Perfectly positioned to accommodate the desires of everyone, the East Shore of Kauai is rich with possibilities. Flanked by epic coastline and threaded together by the public bike path, this centralized location is the social hub of Kauai. Having recently experienced a trendy transformation, the Old Town of Kapaa maintains its historic charm, yet boasts novel offerings. The towns of Anahola, Wailua and Lihue also comprise the East Shore, and carry their own unique appeal. With diverse establishments and activities, you can explore cafes, restaurants, boutiques, adventure tours, aquatic explorations and more on Kauai's East Shore.

One of the most revered places on earth, Kauai inspires a state of awe within all of us. Brimming with beauty, the oldest inhabitable Hawaiian island has both withstood the test of time and matured into a land of fertile abundance. Lush jungles, white sand beaches and the alluring ambiance of aloha enchant each moment. Offering exceptional accommodations, adventures, cuisine and culture, vacationing on Kauai is a dream come true.

TA-077-726-7200-01
| | Nightly |
| --- | --- |
| June 15 - August 15, 2021 | $470 |
| August 16 - December 14, 2021 | $470 |
| December 15 - January 05, 2022 | $549 |
Children's Ocean Swimming Area

Oceanfront Bar and Grille
Thank you for entering your review. The review will become available to the system shortly.
131
131
Overall Rating:
4.8321
4.8321
Excellent room with a great view
Rating:
1
5
5
Review Date: 07/16/2021
Everything went very well. No problems with booking or the room. Had to change dates due to Covid and everything was handled very well. Condo was in excellent condition and very well appointed with upgraded tropical furnishings.
Amazing unit on an amazing island
Rating:
1
5
5
Review Date: 07/13/2021
This was our second visit to Kauai and this condo, with its amazing view and amenities, made our stay so enjoyable. Whether having breakfast on the lanai (there are actually 3) or watching the sunset while enjoying a glass of wine, this is a place we would return to again and again. The views of the beach and the sound of the ocean are spectacular. This is a quiet, modern, well-maintained unit, pleasant in every sense of the word.
Amazing condo with breathtaking views
Rating:
1
5
5
Review Date: 04/04/2021
This condo is beautifully updated with comfortable furniture and beds. New carpeting that you want to walk on in bare feet to enjoy the feel as you walk toward the sliding glass doors to the breathtaking view. I spent hours watching and listening to the waves. You exhale and feel the stress leave you as soon as you arrive here and look out at the ocean and sink into a chair whether it be in the living room or one of the lanai. The beds are so comfortable you will fall asleep quickly especially if you have the ocean breeze coming and the sounds rocking you to sleep. I did not want to leave. Could stay in this unit forever. I am definitely coming back!
Very Nice Unit, Great Location
Rating:
1
5
5
Review Date: 11/30/2020
We had a wonderful time with friends and the facilities were great.
Beautiful Views
Rating:
1
5
5
Review Date: 03/06/2020
Beautiful condo with great views. We watched whales from the deck and seals on the beach. Comfortable, well-equipped condo perfect for two couples. Comfortable beds, large bathrooms.
Another great stay!
Rating:
1
5
5
Review Date: 01/06/2020
This is the 2nd time I stayed at Waipouli Beach Resort and in this property. I came back for the convenient location, great decor, and cleanliness. The views and sound of the ocean are stunning from this property. It's also ideal to have a kitchen and washer/dryer. This is an ideal place for families and/or a small group of friends.
Manager Response: 02/04/2020
Response from Kauai Exclusive Management LLC
Thank you for choosing Kaua'i Exclusive as your host during your time here on the island! We hope to host you again in the future! Mahalo Nui, The Kaua'i Exclusive Management Team
Perfect stay
Rating:
1
5
5
Review Date: 12/03/2019
Our family of four really enjoyed our stay at this property. The suite was a nice as the pictures and the view even more spectacular. The kids enjoyed the pool area. The property is in a great location close to restaurants and right across the street from grocery stores.
Great Place to Get Away To.
Rating:
1
4
5
Review Date: 11/22/2019
The condo is really nice and right on the ocean. The sound of the waves at night to my early morning cup of coffee on the lanai are perfect for relaxation. The condo is roomy and well appointed though the furniture in some places is getting a little tired. We liked it so much I believe this was our fifth time staying there over the past few years.
Excellent Experience
Rating:
1
5
5
Review Date: 10/21/2019
This vacation rental was as described. The pool access by code entry should be re-evaluated. There must be a better way to enter the pool than to punch numbers that are difficult to remember into the gate. Digital card swipes come to mind as a much better solution. The pool and hot tubs were clean and very enjoyable. I particularly liked that there was a 'quieter' hot tub for the adults. The A/C was great in the room. It was nice to have it and get a break from the sweltering heat.
Beautiful place to stay! Perfect Location!
Rating:
1
4
5
Review Date: 09/20/2019
This was our 2nd stay at this condo and we love it! It is in the perfect location, beautiful ocean views in every room, awesome kitchen, super comfy beds and I really enjoyed that they had some spices for cooking (very helpful). It would have been nice to have coffee in the unit but other than that it was perfect. We will definitely be back!
Amazing views and great stay
Rating:
1
5
5
Review Date: 08/28/2019
Everything about the condo and location was perfect! We had more than enough space to accommodate our group, the layout was great for us, everything was clean and comfortable and we had all of the comforts and amenities of home available to us. The oceanfront view from every room is truly unforgettable. This location was ideal for us and we would happily return to stay at this condo again.....hopefully much sooner than later!! Thank you for an amazingly wonderful family vacation!! We could not ask for anything more.
40th birthday celebration in Hawaii
Rating:
1
5
5
Review Date: 08/08/2019
Very nice Resort, the pool and restaurant were awesome. The room was very nice and the beds are super comfy!!
June 2019
Rating:
1
5
5
Review Date: 07/13/2019
Went with the family. Had two units. Only problem we had was parking in the structure could be full if you came back later in the evening. Otherwise fantastic.
Very nice unit in a great location
Rating:
1
4
5
Review Date: 07/08/2019

Pros: location, view, setting, bedding, kitchen, layout (2 master suites), A/C.
Cons: a bit dark, furniture is well worn, hallways and elevator have no ventilation so are oppressively hot. On site restaurant is very good but VERY expensive. Checkout is at 10am, which I think is too early.
Beautiful Views!
Rating:
1
5
5
Review Date: 06/20/2019
Ocean and beach front views! Very clean and well maintained. Nice central location on the island. Loved playing all day and then coming back to our home away from home.
Absolute Paradise!!!
Rating:
1
4
5
Review Date: 05/06/2019
Fabulous condo. Would stay there again in a heartbeat. Our only complaint was that the pool wasn't heated. Not super cold, but not super pleasant either. Lots of people seemed to have the same complaint while we were there. But cannot give the condo itself enough good reviews. Impeccably appointed, perfect location, terrific management company. Just get the HOA to heat the pool and it would be a 5/5.
Everything was perfect!
Rating:
1
5
5
Review Date: 01/23/2019
We loved everything about the hotel and our room. We will definitely be staying here again. The only real negative that we saw was that the resort itself might need some cosmetic repairs soon like the stucco chipping off in places.
Christmas In Kauai
Rating:
1
5
5
Review Date: 01/02/2019
The location and views were incredible. Beautiful suite, and the staff at Rental Host were lightening quick to respond to my questions and notes. I would recommend the owners to beef up some of the kitchen supplies and there were a few minor things in need of repair but nothing that interfered with our trip at all. We'll be coming back to A402 for sure! Thank you for a memorable and beautiful holiday! The Jones Family Calgary Canada
Birthday Celebration
Rating:
1
5
5
Review Date: 11/19/2018
FABULOUS!
Perfect building location with an absolutely Stunning view. Parking was easy and located close to unit.
Beds were great for comfort and the overhead fans made sleeping a breeze.
We loved the code for entry into the room and pool with no need to keep track of a key.
No disappointments. Better than expected.
A402
Rating:
1
5
5
Review Date: 11/14/2018
We have stayed in this condo several times over the years. Always well maintained and of course we love the ocean front experience.
Beautiful condo
Rating:
1
4
5
Review Date: 06/28/2018
Fantastic view with great accommodations.
Very Nice
Rating:
1
5
5
Review Date: 06/14/2018
Almost everything about the rental was great. Only issues were 1.) there was only 4 coffee cups, 2.) there was only 3 spoons, and 3.) the fan on the HVAC ran all the time except when the doors were open.
Wonderful stay
Rating:
1
5
5
Review Date: 05/07/2018
It was a wonderful stay. Everything was clean, in working order, pleasant. Excellent people to work with.
Everything
Rating:
1
5
5
Review Date: 04/09/2018
It was the perfect home away from home. Had everything we needed and more!
Not perfect but close....................
Rating:
1
4
5
Review Date: 02/26/2018
Positives: WOW! what a view! The condo is clean, roomy, well and decorated. I am not a fan of sitting on sleeper Sofa's. Squeaky and not as comfortable as a "non" sleeper sofa. With that said, It leaves more options for larger groups if extra sleeping room is needed. The only other issue was the AC Temp. changed on us twice during our stay with no input from us. Both times the temp. dropped to 66 degrees.. Then on our checkout day, it stopped all together resulting in 75 degrees and muggy. I assume this was all due to a controller issue and not someone changing the temp from a remote location. These are minor nit picks. This is a wonderful property and a joy to stay in. We would come back.
Waipouli Beach Resort and Concierge Thomas Duffy AAA+++
Rating:
1
5
5
Review Date: 01/19/2018
The best thing about this place, other than the lovely view, the excellent accommodations, and the proximity to the beach, was Thomas Duffy, who was our Concierge for our stay. He arranged helicopter flights, tubing, zip lining, and snorkeling for us. Every single provider treated us wonderfully and we had an absolute blast!
Great condo...Cold pool
Rating:
1
2
5
Review Date: 11/26/2017
We lived the condo. It was top notch. We always recommend people to this place. However, the no longer heat the pool so we won't recommend this place any longer.
Beautiful
Rating:
1
5
5
Review Date: 11/20/2017
Beautiful Condo, great view,
Nice Stay
Rating:
1
4
5
Review Date: 11/03/2017
He condo is at a great location and well kept up. We enjoyed the beautiful mornings watching the sunrise from our lanai and the tranquility of
The oven in the evenings.
Family wedding vacation
Rating:
1
5
5
Review Date: 10/23/2017
Awesome, nicest place we've ever stayed on the islands.
Beautiful room and even better view!
Rating:
1
5
5
Review Date: 10/17/2017
Kauai Exclusives was great and the room was amazing! Had everything we needed for our stay and the resort was in the perfect location to be able to enjoy both north and south parts of the island! Would recommend to anyone and will be staying here again!
Family reunion at Waipouli Beach Resort
Rating:
1
5
5
Review Date: 07/27/2017
This is an easy 5 star rating. We had a wonderful family reunion at Waipouli Beach Resort in June of 2017 (13 family members in 4 condos). This review specifically pertains to A402 although it generally applies to the other units we rented (A304, A301 and A206).

Pros:
Location: an easy drive to Kauai's south or north shore
The bike path: It begins at the Waipouli parking lot. We rented bikes from Kauai Bikes (two blocks away) and daily rode to the northern end of the path and then to the Lydgate Park to the south (17 miles round trip).
Kauai Exclusive concierge service: John Leonard helped us arrange activities to suit each family member. He was a pleasure to work with, he had great suggestions and saved us money.
Restaurants: Many good restaurants in Kapaa, including the Oasis right at the Waipouli.
The Condos: Each were clean, modern and spacious.
Kitchen: Modern, high-end appliances and ample dishes and silverware (only missing an ice cream scoop).
The Ocean View: It was terrific and mesmerizing.
The Ocean Sound: It put us to sleep every evening.
The Ocean Breeze: We kept the sliding glass doors open and had a wonderful cross breeze throughout the condo and didn't need the air-conditioning. (The air-conditioning works great if you want it).
Extras: There were three boogie boards, cooler chest, beach umbrella and some snorkeling equipment.
The swimming pool: It is terrific for kids and adults alike. The pool area includes three large hot tubs/spas with sandy bottoms - very nice.

Very few cons:
The traffic right outside the Waipouli parking lot was sometimes quite slow, but it generally didn't last more than a few blocks.
The beach at Waipouli is pretty but not ideal for swimming.

We would definitely come back and recommend it highly.
Fantastic View!
Rating:
1
4
5
Review Date: 05/31/2017
We loved this condo and the location, best view I have had on my Hawaiian vacations over the years! We loved the town of Kapaa, shaved ice at Hee Fat is a must! A blender and more than one beach towel would have been nice to have in this condo, other than that we had a wonderful stay.
Manager Response: 05/31/2017
Response from Kauai Exclusive Management LLC
Aloha and thank you for being our guest! We appreciate your feedback and wish we would have known there suite was missing a blender. All of the properties we manage have blenders in them and we also have a storage facility on site in case something needs to be replaced. The blender in A402 must have been broken and our team must have missed that after the guest before you departed. Our apologies we did not catch this. I have confirmed there is now a blender in A402 and appreciate you letting us know. As for beach towels all of our guests are able to get 6 new fresh beach and pool towels per day at the pool desk. We do supply in suite towels as well. We hope to have the opportunity to host you again in the future in A402! Mahalo, Kauai Exclusive Management
Wonderful Family Vacation
Rating:
1
5
5
Review Date: 04/13/2017
This condo was fantastic. Kauai Exclusive's staff was a phone call away when needed; Sonja and Josh in particular. Perfect location at the Waipouli Beach Resort. Beautiful view and everything needed was in the condo upon arrival. We hope to return again! Mahalo!
vacation
Rating:
1
4
5
Review Date: 03/14/2017
Great stay
Rating:
1
5
5
Review Date: 01/29/2017
The condo was beautiful, clean, had amazing views and plenty of amenities. There was snorkel gear, sand toys and boogie boards. High end appliances. Plenty of dishes/pots/pans. It was very spacious, and the pool/hot tub were great. It is in a great location (walk to grocery stores), and has an incredible on site restaurant (Oasis).
The best way to stay in Kauai
Rating:
1
5
5
Review Date: 01/23/2017
Kauai Exclusives was incredibly organized and helpful in finding the right rental for us. Waipouli Beach Resort was an ideal choice. Great location, clean and friendly, excellent pool, and the Oasis restaurant make this vacation rental fantastic. We rented a two bedroom condo. It was well-equipped, clean, and comfortable. We had great ocean views. I would stay here again in a heartbeat!
Family Time
Rating:
1
5
5
Review Date: 01/15/2017
We had a great time. Room was super clean and comfortable. Best part...views. Great pool for the kids. Location worked perfect. Safeway close. Easy to go North or South.
Waipouli Beach Resort A402
Rating:
1
5
5
Review Date: 12/12/2016
The online property description is spot on. Terrific location in beautiful Waipouli resort. Clean, well-maintained unit with modern kitchen. We had one small problem which was fixed immediately by the manager. Waipouli has a large pool, three Jacuzzis, and an accessible beach. Perfect location for a drive to Kilauea Lighthouse, Limahuli Gardens or other North Shore attractions. Many great restaurants nearby including the ever-popular Kintaro. I highly recommend the property.
Great condo with great location
Rating:
1
4
5
Review Date: 11/22/2016
We were told we would have "exclusive" wi-fi but that wasn't the case when we first arrived. After a couple of phone calls on Sunday & Monday with no real action or results, I finally got a hold of Sherri Gunn who got the problem resolved. It would be nice to have a list of TV stations available and what channels they were on. Other than these two relatively minor, although somewhat annoying, issues the property was very nice and the location was excellent.
Manager Response: 11/22/2016
Response from Kauai Exclusive Management LLC
Aloha Ronald, Thank you for being our guest in A402 and for taking the time to leave us a review. Please allow me to speak to a few things mentioned in your review. A402 does have a dedicated high speed internet line and we have not had an issue with it before you stayed with us or after. When you called and let us know about the internet not working properly we got on the phone right away with Oceanic Time Warner Cable (the internet provider) who was able to remotely check everything and said that everything was working properly on their end. We double checked the network name, the password and both matched as they should. You were still having challenges so we gave you a code to a room that we manage next to A402 that also has a high speed internet so you would have fast internet during your stay until oceanic could come out to do a trouble call. We know how important fast internet is to our guests in this day and age and wanted to reiterate that we did take action as soon as you called and let us know it was not working properly. We appreciate the feedback and thank you again for being our guest. Mahalo, Kauai Exclusive Management
Had a great stay at A402
Rating:
1
5
5
Review Date: 10/18/2016
The condo was great and the grounds were gorgeous! I would like to stay here permanently! Beds were comfy and the patio was so relaxing. Would definitely go back!
Perfect!
Rating:
1
5
5
Review Date: 10/14/2016
This property had everything we were looking for in a Kauai condo rental: really nice pool, bar near the pool, close to the ocean, easy to visit each side of the island as a morning trip, close to restaurants, and nice fixtures and amenities in the unit. The staff was great. Everyone was helpful and kind. If we go back, I don't think we'd look at staying anywhere else.
Vacation
Rating:
1
5
5
Review Date: 09/20/2016
Great time, much needed and relaxing vacation
Kapaa Vacation
Rating:
1
5
5
Review Date: 09/13/2016
Had an amazing stay in suite A402. Room was very clean and well stocked. It had everything you would need from kitchen supplies to beach stuff. Amazing views of the beach and ocean. Management company was very accommodating and was available to answer any questions we had. I highly recommend staying here. We will be back.
Waipuoli stay
Rating:
1
4
5
Review Date: 09/03/2016
Great escape
Rating:
1
5
5
Review Date: 08/10/2016
It was a wonderful location and had everything we needed. Very quiet and beautiful view.
It was wonderful to have breakfast on the lanai and overlook the ocean.
Fantastic View
Rating:
1
4
5
Review Date: 04/26/2016
Luxury condo, perfect for 1 or 2 couples, gorgeous oceanfront view, quiet yet close to the pool, beach and Oasis restaurant (you must try the pork wontons - yummy). High end large kitchen, great to cook in and look at the ocean while doing so. Safeway right across the street and BBQs onsite which was very convenient. Highly recommend this condo!
Waipouli Beach Resort A402
Rating:
1
5
5
Review Date: 03/30/2016
Waipouli beach resort A402, Kauai
Rating:
1
5
5
Review Date: 02/28/2016
A lovely unit in a very well run and beautiful complex. Initially the area seemed a little less "High end" , but once in the complex unit A402 feels wonderful and the area proved ideal for shopping as well as an excellent base from which to explore all of Kauai's interesting sights. A402 is excellent and I could not fault the very helpful management, the best I have ever dealt with! The only two minor items in the unit were a mattress cover that needs replacing as it was stained and some ovenware and serving dishes. Had I contacted the managers, I am sure they would have fixed the problem, but this review will likely fix this minor irritation. I would not hesitate to recommend this unit and the very child friendly complex.
BoblindaFranzcindy
Rating:
1
5
5
Review Date: 02/18/2016
Slice of Paradise
Rating:
1
5
5
Review Date: 01/24/2016
This is an outstanding property. It is very quiet and well kept. The views are spectacular and the property is well maintained. Everything you need is in the condo. Highly recommended.
Great stay!
Rating:
1
5
5
Review Date: 01/23/2016
The room was perfect! I do wish someone would rake the beach, but overall, wonderful.
My Hawaii vacation
Rating:
1
4
5
Review Date: 01/16/2016
Very nice place, however the living room fur style needs to be repkaced
Quite simply the BEST!
Rating:
1
5
5
Review Date: 12/30/2015
We absolutely LOVED this place! The rental agency people were SO nice and so helpful, the condo is beautiful, big bedrooms with super comfy beds, great living room, fantastic kitchen/appliances and every room has a phenomenal view with lanais off the bedrooms and the living room. Impossible to get tired of the view you have! This is also perfectly located being close to everything including grocery stores and shops right across the street. The pool was fantastic, along with the fitness room and the hot tubs. The restaurant at the resort was awesome too with the best MaiTai's on the island :)

Cant say enough great things about our stay, this beautiful condo, resort, people and island! LOVED it so much and can not wait to come back for another visit! Thank you!!

Oh by the way... loved the fact that there was salt, pepper and some other things supplied to this unit. VERY helpful.
November 18-25 A402 at the Waipouli Beach Resort... AMAZING!
Rating:
1
5
5
Review Date: 12/01/2015
The room was amazing, super clean and fully furnished with everything a family would need while on vacation. The views are stunning and likely the best in the resort with both bedrooms, living room / dining room having amazing views of the beach and ocean. The ONLY suggestion I would have for the room itself was to upgrade the coffee maker, a Keurig machine would have been perfect! The resort pool is the perfect place for all the kids as it has two very nice slides and is only 4 feet deep with a "lazy river" running around the outside making for a great place for the kids to play. The property needs a little TLC as the stucco finish was falling off in more than a few places so some "patch and paint" is definitely needed to maintain the beautiful property. Overall I would absolutely stay in the resort again and would HIGHLY recommend room A402, its really a gorgeous room.
Beautiful Condo
Rating:
1
5
5
Review Date: 11/21/2015
We have stayed in this condo a couple of times now. We love the unit and the view. Great location to see the entire island. Planning on staying there again in the near future.
Perfect!
Rating:
1
5
5
Review Date: 10/24/2015
We had an excellent stay in Waipouli A402. When we walked in the view was amazing. The unit was clean, had everything you would need and the convenience of Safeway across the street was a plus. The location and size of the unit is perfect. We would sit on the main lanai early morning to photograph the sunrise and drink our coffee. On several days, we found a spot on the beach under a tree and parked ourselves on chaise lounges. I walked the shoreline with the waves on my feet while my spouse read his kindle. Since we had just spent 5 days elsewhere on the island , Waipouli was primarily for relaxing and it worked its magic. We had the pleasure of seeing Aldrine Guerrero and Aaraon Nakamura, ukulele extraordinaires, perform one evening at the on-site restaurant while having cocktails and dinner. Our server, Henry, was awesome and the meal was very good. The day before we left a Monk Seal arrived on the beach and decided to stay and sun him/herself all day. Really cool! All the Kauai Exclusive Management staff we dealt with from beginning to end were professional and helpful. The only problem? We had to leave! Would return to A402 in a heartbeat.
Gorgeous Condo with all the amenities
Rating:
1
5
5
Review Date: 09/28/2015
Everything about this Unit was top notch. Impressed with the cleanliness of the room as well as the amazing views. We felt right at home and loved the kitchen and the convenience of having a full kitchen to cook our meals. The pool and hot tubs were beautiful and kept up very nicely. We look forward to our next trip to Kauai and will definitely grab this Penthouse unit again!!
Great Stay
Rating:
1
5
5
Review Date: 09/21/2015
The condo was great! Everything worked great, beautiful views, great little beach, etc. couldn't have asked for a better spot.
Happy in Kauai
Rating:
1
5
5
Review Date: 08/04/2015
Everything as described and expected, in some ways exceeding expectations. Smooth booking process with excellent communication. Great concierge with spot on recommendations, adding to a fabulous vacation. The rental property being maintained to a high standard with excellent facilities made our stay very comfortable, home from home.
A piece of Heaven on earth!!!
Rating:
1
5
5
Review Date: 06/26/2015
Our penthouse, A402...DID NOT DISSAPPOINT!!! It was everything the description said it would be and more! Falling asleep to the sound of the waves crashing on the shoreline was amazing! Enjoying breakfast on the lanai each morning was such a treat! The kitchen was beautiful although we didn't cook much, we WERE on vacation :) The bedrooms/bathrooms were extremely roomy! I will def. be back and I will most certainly book this condo again. We were more than satisfied with our accommodations and I was very impressed with the professionalism when dealing with Pattick and Sherry! Thanks for a wonderful trip....Mahalo, until we meet again!!!
Wonderful Experience with Kauai Exclusive Management
Rating:
1
5
5
Review Date: 06/14/2015
Our stay at the Waipouli Beach Resort was fabulous. We have stayed at the resort before, but this unit was the best. Kauai Exclusive Management was incredibly attentive and helpful. Their concierge booked all our island activities for us. Very satisfied!

Best Hawaii Resort Yet
Rating:
1
5
5
Review Date: 05/18/2015
The property was very well maintained with modern appliances, etc. Everything is kept very clean. The the grounds & pools are beautiful. All staff members were professional and courteous, especially the concierge, Sonja. We left some clothing in our room and called Kauai Exclusive Management LLC to notify them. They told us they would send our clothing to our house that same day, and were very accommodating about it. I would recommend this resort to anyone and we will be returning to it on our next trip to Kauai!
The only negative comment I would make is regarding the restaurant on the Waipouli Beach Resort property. The food and drinks are over-priced...
Honeymoon Heaven
Rating:
1
5
5
Review Date: 05/06/2015
We loved our stay at the Waipouli Beach Resort. The Condo unit A402 is amazing. The views are spectacular. We never wanted to leave.

The condo:
The Kitchen was well equipped. We had enough of everything for our needs. It is a beautiful Kitchen. It is nice to be able to see the beautiful view while making breakfast.

The bedrooms: These rooms had a great views. Both room have their own balconies though the one off the with an amazing balcony. The bed is comfortable and loved the pillows. We slept with the slider open every night and really enjoyed listening to the ocean every night.

The Living room: this room is functional. Based on the picture it looks like it got a much needed new sofa. I love the view and the little Joliet balcony.

The beach is very close. We sat on the beach many mornings and watched the sun rise or the occasional fisherman in the water.

(Just as a side note: On-site restaurant was just okay and pricey. It was not the best on the island. They do have a good bar with tasty drinks and was convenient.)

There is a Safeway directly across the street which is super convenient.

We loved the location and loved the condo. We plan on returning and staying again.

We cannot think of a better place to stay and enjoy your time in Kauai.


A402
Rating:
1
5
5
Review Date: 05/05/2015
I would recommend putting a new broom in the condo(the one there was very old and small) a few more towels and washclothes for kitchen would be nice. Everything was great and we had alot of fun with activities and just laying around the pool and ocean. Just wish the wind had not been quite so bad. We couldn't get a fishing trip in.
Perfect View
Rating:
1
5
5
Review Date: 03/18/2015
The Waipouli Beach resort is the perfect location and A402 had an absolutely perfect view. I am pretty sure that we had the best view in the complex. All of the appliances and fixtures were high end and the condo was equipped with everything that you could ever need. We will be returning in the future and I will be re booking A402.
Fantastic Kauai condo
Rating:
1
5
5
Review Date: 03/09/2015
This was a fantastic condo. Better than my expectations. The unit feels much larger than the pictures or diagrams. We woke up to a beautiful sunrise over the beach and Pacific Ocean every morning. The beds are comfortable and the bathrooms large. The resort pool is large though not deep and has 3 hot tubs. The location is convenient to shopping and good restaurants. The unit has wifi and there is a big screen TV in the living room and both bedrooms. My only very minor complaint is that if you want to stream video to the TV, you can't access the HDMI ports. If you want to do this, bring a VGA adapter. However, there is a DVD player with each TV. Also note that the resort restaurant, (which is quite good) closes at 9 PM as do most restaurants on the island. Anyway, rent this place, you won't regret it.
Fabulous Location
Rating:
1
5
5
Review Date: 03/06/2015
This beautiful condo was a great start t our stay in Hawaii. We all enjoyed the huge pool and onsite restaurant.
Totally Relaxed in Kauai
Rating:
1
5
5
Review Date: 11/18/2014
The property lived up to its description. The location was in a part of the town that had essential amenities and was still laid back as a beach town should be. Our unit was awesome for sunrise and sunset. The grounds and property is beautiful and well maintained. Check out time was difficult being 10 AM but we managed. It was the most expensive place we stayed in during our 4 island trip but we saved it for last and went home very relaxed.
Honeymoon stay
Rating:
1
5
5
Review Date: 10/08/2014
We had a lovely 4 night stay here and woudl rent this space again. Our Waiter Henry at the Oasis grilltotally pampered us during our honeymoon dining experience. It is a great location for exploring the rest of the island. The Bean coffee shop across the street had superb coffee. We loved our Liko Cruise up the Na Pali Coast. We also had a great couples massage on site. The only aspects that could have been better were the air conditioning in the second bedroom and the addition of some fun games for guests to use. Also the hotel computer lounge closed at 5pm which was a problem when our condo on the Big Island had the roof cave in and we needed to find last minute accomodations. Over all though this place was a fabulous honeymoon retreat!
wedding and honeymoon
Rating:
1
4
5
Review Date: 09/30/2014
We had a great looking room, everything was catered to. The room has a fantastic view, no one will be disappointed with the sunrises and sunsets. Extremely clean and we'll maintained. Highly recommend this apartment. The concierge provided was not used as it was off site, which was the only pain point for me.
Penthouse A402 Beach Front Top Corner - Beautiful!
Rating:
1
5
5
Review Date: 08/30/2014
The Waipouli Beach Resort was an exceptional experience. The Condo was beautiful, the view spectacular, and the grounds more than expected. The pool was so much fun ... the hot tubs with sand bottoms awesome after a long day. The location was just exactly what we wanted ... halfway between everything. Kapaa was a great little town, people were so friendly and helpful. Will definitely be back ...
Awesome Oceanfront Condo in Kauai
Rating:
1
5
5
Review Date: 08/17/2014
This Condo is as advertised. It has ocean views from every single room. A great patio with table and chairs where we ate almost every meal. The resort itself is nice and has a great pool area for children. We loved the condo which was fully stocked with all the kitchen utensils you will need as well as beach chairs and mats to use while touring the beautiful island of Kauai! I would definitely recommend this condo. Lastly Sonja was extremely helpful with local advice and even helped us book 3 excursions! Thanks again and hope to get back soon.
Magical Vacation
Rating:
1
5
5
Review Date: 06/29/2014
I will definitely be back! The extra price for an ocean view is TOTALLY worth it. Listening to waves while sleeping is amazing. The staff was fantastic. A special thank you to Patrick, Sean, and Sonja. They all went above and beyond to make our vacation special. Sean even purchased a fan when we asked if there was an extra fan available!
Kipa hou mai (Come visit again)
Rating:
1
5
5
Review Date: 05/03/2014
Gorgeous view - even keeps a 3-year-old totally occupied watching the waves first thing in the morning. Beautiful unit with kitchen upgrades. Sofa & Chair are tired. The pool with slides and spas were great. Thoroughly enjoyed the on-site restaurant - Oasis on the Beach.
Worn Seat Covers
Rating:
1
5
5
Review Date: 04/13/2014
We absolutely loved our stay in paradise. But I wanted to give a helpful review. There were seat cushions that were worn and the outside cushions were dirty. This condo is sooo fabulous and you pay for that so the seat cushions and pillows should be fixed to reflect that. Otherwise we couldn't have had a better location and hope to come back. I can't imagine staying anywhere else!!
Loved our penthouse stay! Felt like the best location on resort.
Rating:
1
5
5
Review Date: 02/21/2014
Condo was gorgeous, clean, spacious, and well equipped. We loved the location on the property and on the island. It was easy to head north or south for activities. We also immensely enjoyed out own beach and pool.
A402 vaca stay
Rating:
1
5
5
Review Date: 02/05/2014
It was very clean, except for the dish washer. The dishes did not get clean so we checked out the filters in machine and discovered they had probably never been cleaned. We cleaned them and the dishes were clean after that. All the knives for slicing were so dull they were unusable. Now what we loved. Location was fabulous. Loved the view from the balcony. It was clean overall. I would absolutely stay in this resort again.
Luxury in Paradise
Rating:
1
5
5
Review Date: 12/27/2013
We loved this unit for it's luxury and it's location. Everything you could possibly imagine needing while away from home was provided. Would definitely stay again!!! Wish I was there right now :)
Waipouli Beach Resort A402 - Thanksgiving Week 2013
Rating:
1
5
5
Review Date: 12/26/2013
We stayed at the Waipouli Beach Resort in unit A402 over Thanksgiving this year. We purposely selected a location on the east side of the island for its convenience to activities in the north and south. We knew in advance that the beach was not a swimmable beach and planned that we would swim in other areas. The location was convenient to a grocery store and a number of restaurants. Josh and Patrick were both great to work from the point of booking even past our checkout time. The unit was very clean and had all the necessary essentials. The kitchen was also very well equipped having a number of small appliances, pans, etc... The views from this unit were OUTSTANDING! We took our two children for their first visit to Hawaii and they were facsinated each morning to wake-up and watch the sunrise right from our room. The unit itself was very clean and had nice furnishings. The resort was also in good shape with the only minor downside being the pool water was extremely cold and you couldn't take an inflatable on the lazy river in the pool (not sure how that makes it a lazy river.) But, these were very minor issues and didn't impact our stay. Plus, we were there in November so we expected a bit cooler temps. We especially appreciated Josh providing us a base camp location on the day of our checkout since we checked out in the morning and didn't fly out until later that night. We were able to enjoy the full last day knowing we could catch a quick shower before heading to the airport. That was a huge bonus for us as a family and something that would set this company apart from others we have worked with in the past.

We would definitely stay here again and would recommend it to others as well. Thanks Kauai Exclusive for a great vacation!
Every detail perfect
Rating:
1
5
5
Review Date: 11/18/2013
Nothing could have been easier from reservation to check out. All details perfect. Great location for getting around the island and away from crowds.
Exceeded Our Expectations
Rating:
1
5
5
Review Date: 11/11/2013
The condo was great. The view and was fantastic. We really enjoyed ourselves and hope to return to the same condo next year.
A taste of heaven in Kauai!
Rating:
1
5
5
Review Date: 10/26/2013
From the initial contact with Jackie the rental was Fun, Safe and Easy! The condo was AMAZING! The view was spectacular, well that's if you enjoy having an oceanfront condo, sitting on your lanai having your morning cup of Kona coffee watching the sunrise. If you are having trouble sleeping in the super comfy bed with great pillows I suggest opening the sliders and listening to the sound of the surf, ahhhh! The condo has everything you could imagine in a vacation home spices in the cupboard, great pots n pans, cooking utensils, nice wine glasses, lots of ice in the sub-zero and more. Beach chairs, boogie boards, keyless entry, steps away from the beach, with farmers markets, shopping, bike rentals within walking distance. The grounds at Waipouli are very well kept, I've never seen a cleaner pool! Best of both worlds with the beach and the pool or the work out room overlooking the pool. We were too busy take advantage of the spa but it looked inviting. Originally I thought I wanted to be on the 1 st floor but after staying here and the Amazing views from above we are glad we chose the penthouse.
Fantastic time in Kauai
Rating:
1
5
5
Review Date: 10/13/2013
From the day we made our reservation, until the time we returned the rental car, our experience was nothing less than pure perfection. Sherri at Kauai Exclusive Management was always available to answer any questions, as well as to attend to the smallest of details to make our vacation as perfect as possible.
Had An Amazing Time
Rating:
1
5
5
Review Date: 10/07/2013
We had an amazing time in your unit. We had a slight issue with the stove top our first day, but it turned out to be a very small in convenience and it was handled wonderfully by the maintenance crew. I would definitely revomend you to a freind and have already. We would definitely do budiness with you again.
Paradise Found
Rating:
1
5
5
Review Date: 08/28/2013
We loved Kapaa and alll that is going on there. We have owned a timeshare on Kauai and always extend our stay over our one week that we own. The rental company was great and confirmed everything with us in advance we will use them on every trip. So much better than doing it on your own and I am a realtor!!Josh was the best very professional.
Beautiful Beachfront/view Kaua'i condo
Rating:
1
5
5
Review Date: 08/02/2013
We had a wonderful time at this condo. The view is very nice with beautiful sunrises almost every day. The condo is very well appointed with top of the line appliances and large bathrooms/showers. Being on the 4th/top floor you have very good privacy and isolation to simply relax and enjoy the view.
One thing to be aware of, the local beach is not recommended for swimming and snorkeling; however, they have a very nice/large pool/slide/hot tub setup on the resort grounds. If you want good snorkeling, you will want to find some of the more remote areas on the island anyway, such as Tunnel's beach.
You will definitely want to go to Waimea canyon and we enjoyed a zipline tour during our stay. We tried a Napali coast tour but did not actually get to see the coast due to weather.
8 nights at Waipouli Beach Resort in Kauai
Rating:
1
5
5
Review Date: 07/26/2013
We are serious Hawaii travelers. We always rent a place for two couples, on the ocean. Our unit was exactly what we look for, with two master bedrooms each with a first class attached bath, beautiful top floor ocean views, and a clean high quality kitchen and living area. I can't speak for all the units, but our unit # A402 was first class and meet our expectations. The resort was equally as nice. To put into perspective. Over the past few years we have stayed in similar condo units at Ko'Olina in Oahu and Honua Kai in Maui.
Sunshine, surf and relaxation
Rating:
1
5
5
Review Date: 07/04/2013
Beautiful ocean view. Nicely furnished. Cleanliness could be improved
Waipouli Beach Resort A402
Rating:
1
5
5
Review Date: 07/02/2013
We had a great time and wonderful stay. The condo was clean and in a wonderful location. we'll be back next year!
Beautiful Ocean Views!
Rating:
1
5
5
Review Date: 06/20/2013
We loved our condo! It was comfortable, well appointed and had amazing ocean views from every room. We didn't do a whole lot of cooking but I did make a few breakfasts and found the kitchen to be very well appointed. The restaurant on site, The Oasis, was wonderful and we ate there twice. The only downside to this property is the "un-swimmable" beach. If your plan is to plant yourself at a resort, this may not be the place for you. We drive around and explore so it wasn't a major issue for us. The pool is nice but we had trouble getting lounge chairs. Their was one person working the towel hut and we did have trouble exchanging towels for dry ones, so ended washing them our selves every night.
A Glorious Month in Kauai!!
Rating:
1
5
5
Review Date: 04/19/2013
We spent the last two weeks of March thru the first two weeks of April at Waipouli Beach Resrot A402. It was one of the best Hawaiian vacations we have had, and we've been to all the other islands before. The room was magnificent, but what really made our trip truly special was the crew and the food at the Oasis on the Beach! Wednesday Happy Hour with the entertainment is not to be missed. Thank you Kauai Exclusive for one of our best vacations! Hopefully, we will be back in September.
Best rental condo in 50 years!
Rating:
1
5
5
Review Date: 02/15/2013
Absolutely loved the condo, view, location and resort. The best we have rented in our 50 years of marriage. The unit has obviously been professionally decorated, with unbelievably painted walls we originally thought was wallpaper. Great location. Fantastic view - best in the complex over the water! Close to the elevator. Located in the middle of town with restaurants close and a shopping center across the street. A lot of kids and a lot of fun things for kids to do for the families, yet as an "older couple", we felt it was not too loud or over-run with little ones. An outstanding place!
Vacation of a Lifetime!
Rating:
1
5
5
Review Date: 01/15/2013
Excellent location, easy check in. Beautiful view, grounds, beach. Oasis--Henry excellent, overpriced, rude bartender. I wanted fish tacos 10 minutes too late. Joel said no but friendly kitchen staff said they could have made them for me. Room was very nice except lamp shades looked like they had never been cleaned. Didn't mind cleaning myself but there were non-sufficent supplies to clean with. Needed pen and paper pad, a serving platter, tongs for bbq, stainless & glass cleaner. Overall our time there was wonderful and we would love to come again but need to save, save, save -- very costly for groceries, gas & Costco. Thank you Josh for the wonderful coffee and avocados. Alli
A402 ocean front
Rating:
1
5
5
Review Date: 01/03/2013
Great condo with the best location on the island. We had the patio doors opened 24/7 nice breeze blowing in. Condo has everything u need. Josh and staff went out of the way for my daughters who dont like to sleep together and put an air bed in the kids room so they could each have their own space. No worries renting with Kaui exclusive very professional.
Second Stay
Rating:
1
5
5
Review Date: 11/30/2012
Shower very dark in unit. Only one of the two adult hot tubs worked during our 9 day stay. One adult had major issues when our 14 year old daughters joined us because regular hot tub cold. She wanted an 'adult experience' and did not want me to let them use it. She stormed out. Can't have a circus without the animals.
Best vacation ever!
Rating:
1
5
5
Review Date: 11/18/2012
Great location. Beautiful condo. Ten days went too fast! Hope to return to same condo in the future.
Great room with an oceanfront view.
Rating:
1
5
5
Review Date: 10/12/2012
We were very pleased with the room and the resort. Since we already had the room keycode we were able to skip check-in and go straight to the room. Everything was very clean and extremely nice. The room was in a great location to be near the pool, but the room was angled away from it so we never heard any pool noise. The lanai was ideal for enjoying meals and listening to the waves crash on the beach.

Overall the resort was high quality and so was the room. We could easily recommend A402.
GREAT Waipouli Beach Resort A402 Vacation
Rating:
1
5
5
Review Date: 10/06/2012
We stayed for over a month. Paradise. Very high quality unit and property, great and responsive management. We would definitely rent this unit again, we would definitely stay at Waipouli Beach Resort again, and we would definitely work with Josh and Kauai Exclusive Management again. A+++++++++ all the way in all.
Great stay
Rating:
1
4
5
Review Date: 08/06/2012
We just got back. We had an ocean view condo. Gorgeous place with lots of room. The coffee maker was DOA. Thank god for Starbucks across the street but then I just bought a Wal-Mart coffee maker for the same price as one trip to Starbucks. Called Josh the manager. I also moderately whined that the pots and pans were in terrible shape and that we had 12 champagne flutes but only 4 drinking glasses. He wanted to make things right and boy did he! Gave us a gift cert to the Oasis restaurant, Next day a dude showed up with a box of new pots and pans and a box of glassware. Wow! Kitchen was otherwise really nice. I always bring my own knife and a few spices. Beds really comfy. The pool was heaven for our daughter. 100 times down the water slide was the goal and mission accomplished. Could be a tad bit warmer for me and they could use more security. Kids jumping off the waterfalls and getting beaned in the head with a football.We had NO HOUSEKEEPING at all. Not sure what that was about. I thought they were at least going to come every 3 days or so. Resort looks a little tired like maintance is getting behind. Pool slides were green and slimy

We will definitely be back next year!

Luxury on the beach
Rating:
1
5
5
Review Date: 07/04/2012
Beautiful luxury condo with wide ocean views and sound of the surf, convenient location, and professional, responsive mgmt by Josh. Resort has a lovely bar and restaurant right on the beach, and a huge pool. A winner.
What a View!
Rating:
1
5
5
Review Date: 06/19/2012
The resort and condo was amazing!
The bedrooms and bathrooms were very large and beautifully decorated! The kitchen was equipped with upgraded appliances. The best part was the incredible view!!! I highly recommend this property!
PERFECT GETAWAY! Perfect everything!!
Rating:
1
5
5
Review Date: 06/14/2012
I have been going here for several years and I keep going back! I just can't say enough great things about this place! I feel "at home"and this is the perfect spot to escape from any stress related to work! This is a true paradise! Thank You!!
extraordinary
Rating:
1
5
5
Review Date: 05/06/2012
my sisters and i took mom to kauai for her 80th birthday. we needed a place to meet all of our various needs for comfort and accessibility. we hit the jackpot at kaui exclusive unit a402!!! the apartment is stunning and cozy, everyone had ample personal space, the ocean view and natural environs are still in our mind's eye three weeks later, and we would love to return again. we were easily able to travel north along the coast covering almost half the island to see the natural history. and we agree with the local slogan: when you love kauai, tell people to go to maui ; )
A plus views and property
Rating:
1
5
5
Review Date: 04/29/2012
We relly enjoyed this property. The view an location was amazing! I wish we had stayed here the entire time instead of staying 4 nights in the Poipu area.
Only wish the drive was closer to north shore.
Only thing could say that might need improving is sharpening the knives in the kitchen! It was a wonderful spot and would highly recommend it!
Would love to know if Kauai Exclusive Mgmt. has any properties like this further north?
3rd time a charm
Rating:
1
5
5
Review Date: 03/22/2012
This was our 3 visit and we love everything about this unit. There is a light in the bathroom that needs a cover, some of the none stick pans for cooking need replacing, and there seemed to be a shortage of batteries for the remotes. All said, we loved our stay and will be back. P. S. The elevator still makes the same unnerving sound as last year.
Vacation was Great
Rating:
1
5
5
Review Date: 02/28/2012
We had a great time. Everything was as promised.
Excellent place to stay!
Rating:
1
5
5
Review Date: 01/31/2012
A relative that lives on the island came to visit us while we were in the condo. He stated, "What you couldn't find a nice place to stay?" This condo in our opinion, and his, is one of the best places to stay on the island. Easy access both north and south and plenty to do around it. Certainly a place this traveller would come back to.
Beautiful resort and Amazing room!
Rating:
1
5
5
Review Date: 01/19/2012
Waipouli resort is excellent and our room was perfect. Our room A402 was very clean and well equiped, the beds were super comfortable and the linens were so soft! The view was amazing! We woke up to the ocean sounds and a beautiful sunrise everyday. We loved watching the whales from our lanai! Kauai Exclusive was so easy to work with, we knew exactly what to do when we got to the resort to get into our room. And Josh was on top of everything...our blender broke and soon after we emailed him he replaced it with a brand new one. The resort is centerally located so it is convenient to explore the island in either direction. There is a grocery store and places to eat close by so we could walk or drive to them. The beach in front was very relaxing and clean, it was nice to have lounge chairs provided. The pool was very nice and although we didn't have children with us, the children we did see seemed to love pool and waterslides. There is an adults only hot-tub and that was very nice. I definitely recommend this resort to families and couples!
Perfect Family Vacation
Rating:
1
5
5
Review Date: 12/29/2011
This was one of the most relaxing vacations we have had with our 20 month old son! The condo was perfect and very comfortable with more than enough room for the three of us. The view was perfect and the ocean and breeze was wonderful to wake up to every morning. The pool area was great for little ones and we loved the waterslides! Right across the street there is everything you need, groceries, drug store, Starbucks, etc. I would definitely recommend getting an ocean view as the mountain view looks out onto the parking lot and the shops with the main island road right outside. We will go back and stay in A402 again! Great location - we drove the entire island and loved the amenities in this area as opposed to staying down in Poipu Beach. It was easy for us to get milk/diapers last minute which was great and there are a lot of restaurants in the area. We also booked our crib, wagon and backpack and found a babysitter which made our trip hassle-free. Thanks for everything!!
Amazing Views!!!
Rating:
1
5
5
Review Date: 11/06/2011
Condo is just like the pictures. We slept every night to the sound of ocean. It was so wonderful to wake up to a beautiful sun rise while enjoying a cup of coffee. The location was great as you are close to the North and South ends of the island. Safeway is accross the street but we actually preferred Food Land (about a block south)for grocery shopping. We can't wait to go back.
LOVED IT!
Rating:
1
5
5
Review Date: 10/18/2011
My husband and I absolutely loved staying at A402 in Waipouli. We will for sure stay there again if visiting Kaua'i.

I will say that from the pictures I worried the furniture might be a little cheesy, but I figured most of the time at Island condos - cheesy is what you get.

I could not be more wrong! The furniture was lovely. The beds were super comfortable and the sheets had high thread counts (thank you!). And as a cook, the kitchen was FANTASTIC.

Also, huge thanks to Josh for helping us out on our arrival day. It was the perfect vacation!
Great Stay in A402!
Rating:
1
4
5
Review Date: 10/14/2011
A402 definitely exceeded my expectations! The stunning 3 waterfront balconies in the condo were the highlight for me. The furnishing were great too (everything good+ quality), and I enjoyed the fun purple (well done) master bedroom decor. The shower head in the master bedroom bath could be improved and there was a hiccup in the keyless entry one night (that was quickly solved by Josh). Overall, the condo was gorgeous and it was hard to leave it to explore Kauai!
Overall Satisfied
Rating:
1
4
5
Review Date: 08/11/2011
Property was listed as sleeping up to six. No way? Showerhead in one of the bathroom had to be replaced. Wasn't repaired til the next day. Otherwise very enjoyable stay.
Another Great Vacation At Waipouli Beach Resort
Rating:
1
5
5
Review Date: 07/30/2011
This was our third stay at Waipouli Beach Resort. It was a wonderful time in beautiful unit A402. The ocean breeze and sound of the surf was spectacular. The unit was clean and extremely comfortable for our family of five. Thank you again Josh for accomodating us on another great visit to Kauai. Thank you Patrick for moving our luggage and groceries when we moved from H302 to A402. We look forward to visiting again soon!
Rating:
1
4
5
Review Date: 07/01/2011
Absolutely wonderful!
Rating:
1
5
5
Review Date: 06/14/2011
This condo/unit was so beautiful and perfect for us. Plenty of room and the view is amazing. Very clean and had more amenities than we certainly needed. Beds were comfortable, everything worked well and the location was perfect. The resort itself is great too, very nice staff and the grounds are well kept. The only complaint is that the restaurant in the resort (The Oasis) is very, very upscale and that kinda turned us off. We were disappointed in the fact that the poolside grill/bar was closed and is now the "kitchen" for the restaurant. Very odd. The staff wheel carts back and forth from this "kitchen" to the actual restaurant. We didn't understand why they made that decision. You can still bring food/drinks out to the pool though, so it wasn't an issue. Also, there were no carts to help with your luggage or groceries from your car to the elevator, at least in our building. It was very convenient to have Safeway across the street and so many good restaurants nearby in Kapaa.
We had so much fun, such a beautiful island. We will definitely be coming back and hopefully staying in A402! Thanks again! Jen and Tim Garcia
Rating:
1
5
5
Review Date: 05/27/2011
Nice
Rating:
1
5
5
Review Date: 04/03/2011
We loved our family vacation in Kauai!
Rating:
1
5
5
Review Date: 03/23/2011
The view from our condo was amazing. Breakfast on the lanai was a delightful way to watch the sunrise. Whale watching was an added benefit - everyone in the family saw a whale breach!

The walk to the beach was leisurely, and we immensely enjoyed the pool.

Thank you!
The unit was wonderful, the general area like the carpet in the halls, elevator needed cleaning. The elevator also seemed like it needed some maintence, we had a few issues with it. Love the view.
Rating:
1
5
5
Review Date: 03/03/2011
Rating:
1
5
5
Review Date: 02/18/2011
Waipouli Beach Resort is tops in every way,and we had a great time there.
The only thing we'd like to see improved in the unit we were in (A402) is the lighting. We are avid book and magazine readers. This unit needs another lamp or two and brighter bulbs.
The owner can easily correct this,and we hope he will.

Beautiful views, great location
Rating:
1
5
5
Review Date: 01/18/2011
Our family of 5 were very comfortable in this well equipped condo. The location was great. Going to the North Shore, Poipu, Waimea Canyon, took 30-40 minutes. Kids loved the koi pond, pool, hot tubs, and slide. Staff was friendly even though we were not hotel guests. The concierge even helped with restaurants and taxi. Joshua from Kauai Exclusive Mngt was super to work with. We would stay here again.
1st visit to Hawaii
Rating:
1
5
5
Review Date: 01/12/2011
We found the Waipouli Beach Resort and our particular unit A402 to be very comfortable and would most definitely stay there again. The convenience of a keyless lock system on the door and automatic air conditioner shut off when the patio doors are open was genius. The only suggestion: better & adjustable shower heads in both showers -not enough water pressure to clean through thick hair!
A Dream Come True !
Rating:
1
5
5
Review Date: 12/23/2010
Josh is attentive to your concerns ,answers calls promptly,friendly,and offers to help you in any way possibly.Maloha! josh
The resort is a complete package (landscape, pools, hot tubs, walk paths, eating and ocean front.)The room was 1st class all the way with all the newest accomidations.
Fabulous vaccation. We would definately stay here again!
Rating:
1
5
5
Review Date: 11/27/2010
Only negatives - not enough light to read by in the evenings. Not enough hot water to fill the jacuzzi tub.
Primo oceanfront luxury
Rating:
1
5
5
Review Date: 10/09/2010
Waipouli Beach Resort is ideally located on Kauai's east coast in Kapaa. Great central location for day trips north or south. Plenty of dining options are nearby, from Mickey D's to the chic and eclectic Oasis (right below unit A402).

Unit A402 is squeaky clean with ultra-modern appliances, and it has a spectacular ocean vista, with breathtaking sunrises from tine three lanais. No need for a/c, as the breeze off the ocean provides all thie ventilation and cooling you will need...but it does have air conditioning if you feel the need!

You will be lulled to sleep by the sound of the surf.
The best place on Earth! The best management company on Earth!
Rating:
1
5
5
Review Date: 09/17/2010
A402
Rating:
1
5
5
Review Date: 08/30/2010
Very Happy
Rating:
1
5
5
Review Date: 08/27/2010
I realized I did not have the code to get in the door when I was still en route and waiting on the mainland. I contacted the resort, who sent the information to my cell and EMail account. This was great sevice!
Rating:
1
4
5
Review Date: 08/20/2010
Beautiful location!! Needs a rice cooker. Thank you!
Your request has been sent. We look forward to meeting all your vacation needs!
Use of this website constitutes acceptance of the KauaiExclusive.com Terms and Conditions and Privacy Policy.
©2020- Present KauaiExclusive.com, Inc, All rights reserved. | Website Design by Beyond Pricing