waipouli-beach-resort-a306
waipouli-beach-resort-a306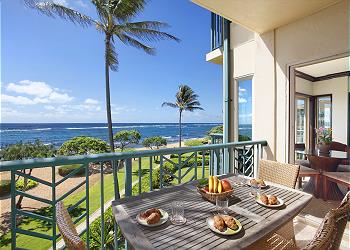 Waipouli Beach Resort A306
https://www.kauaiexclusive.com/rentals/properties/waipouli-beach-resort-a306/
Waipouli Beach Resort A306 | Kapaa Vacation Rental
A306** BEACH FRONT** A306 WOW Location *****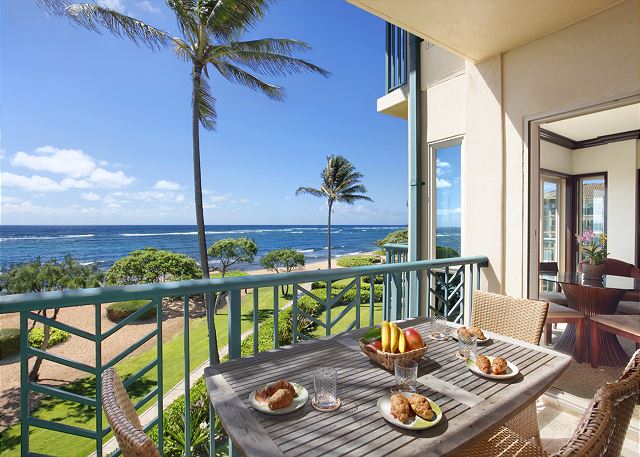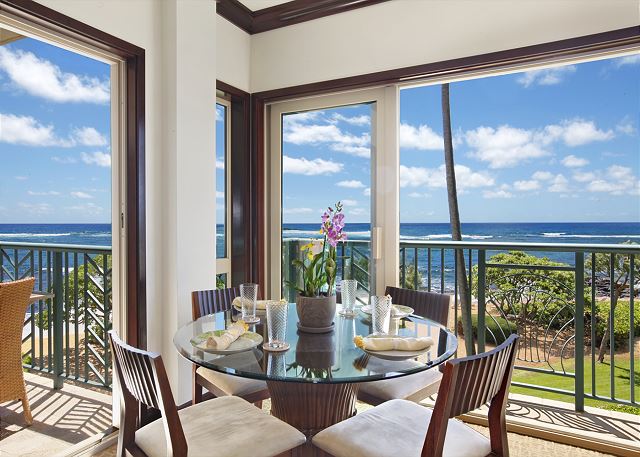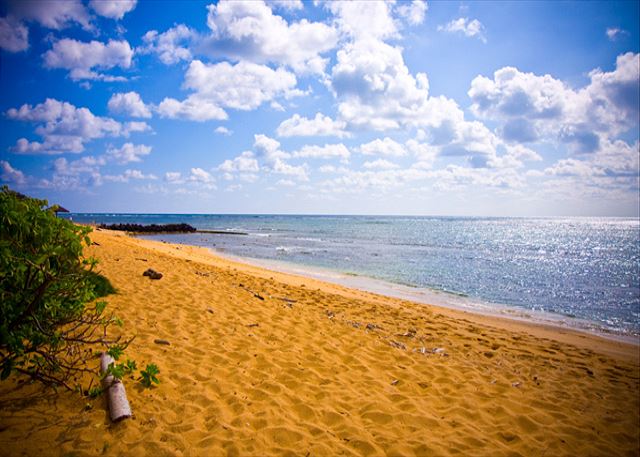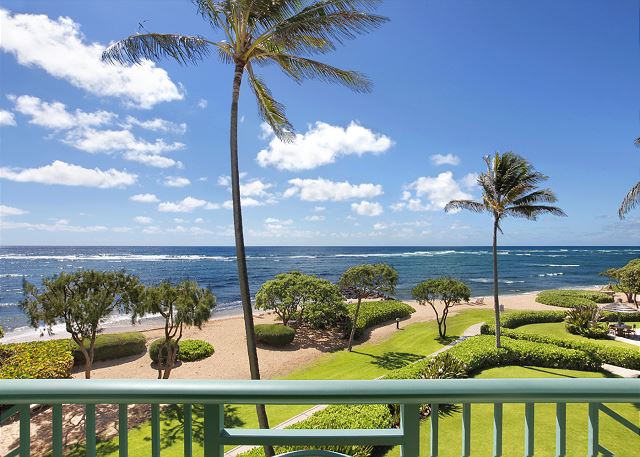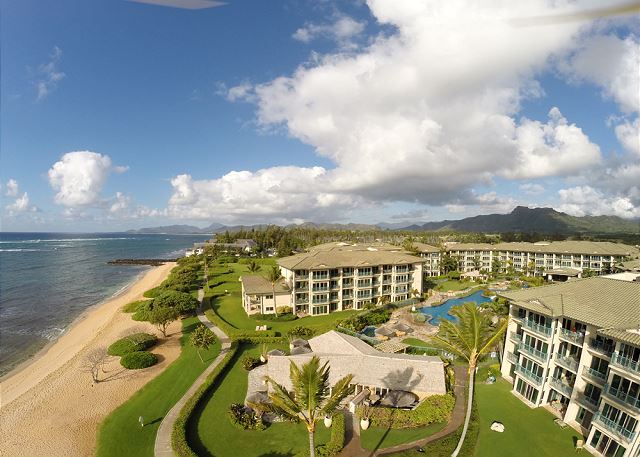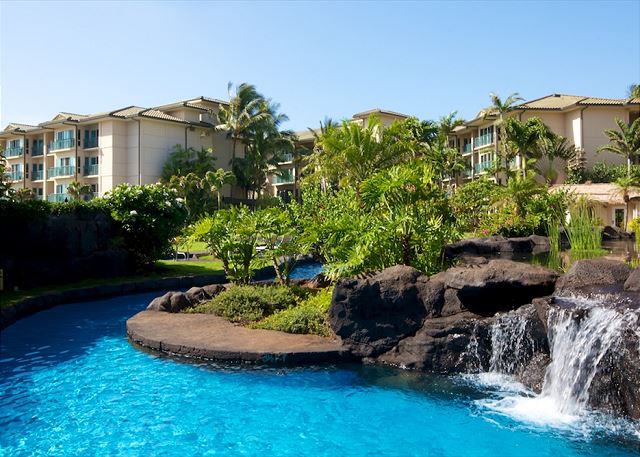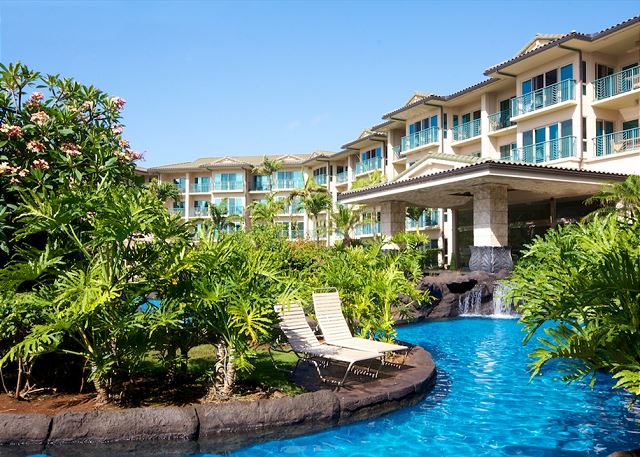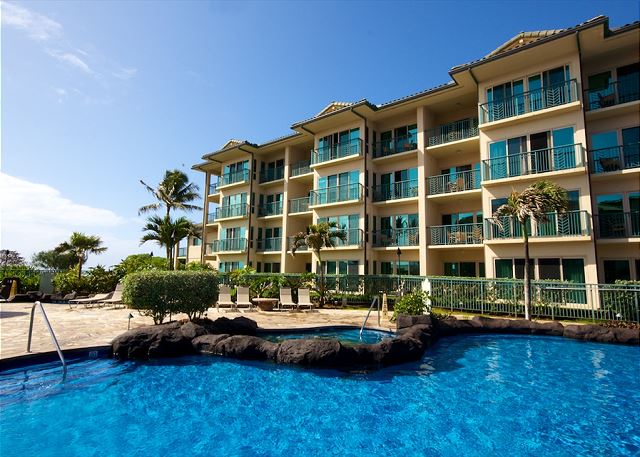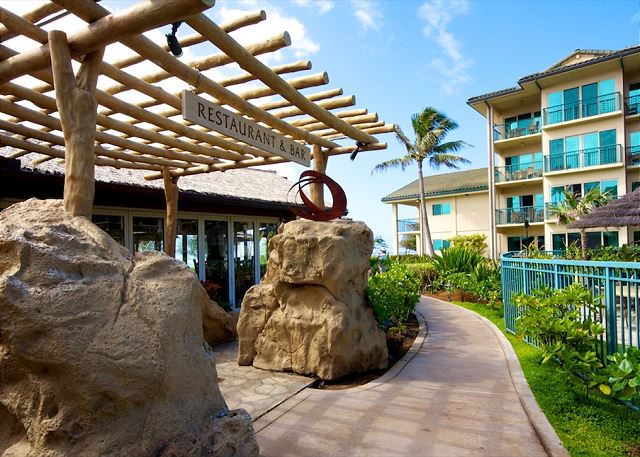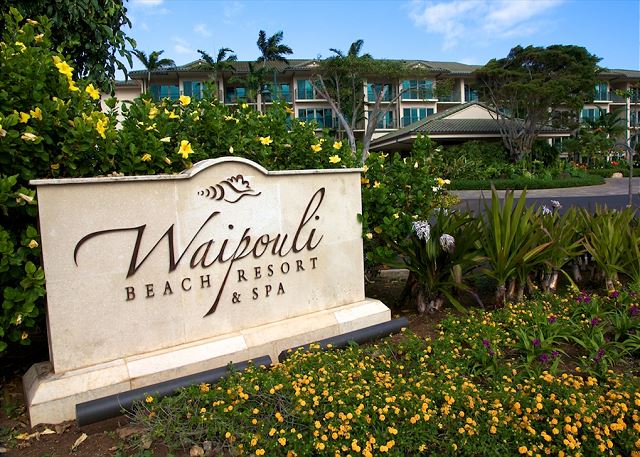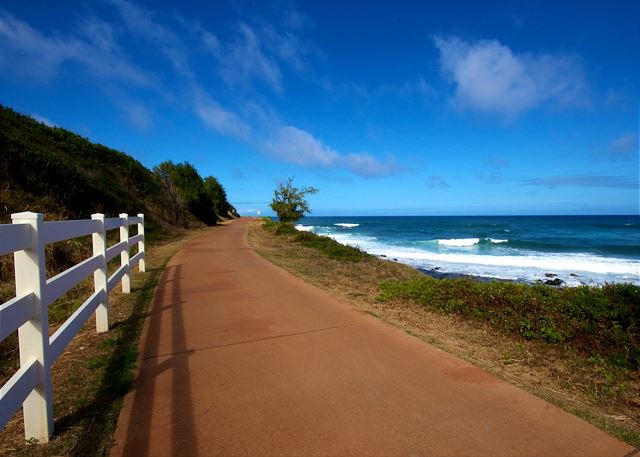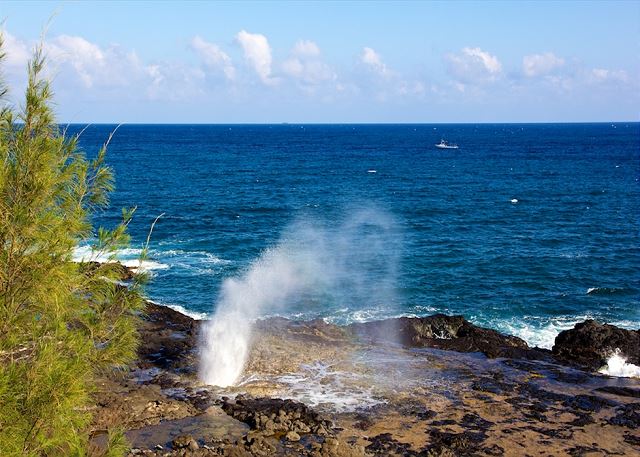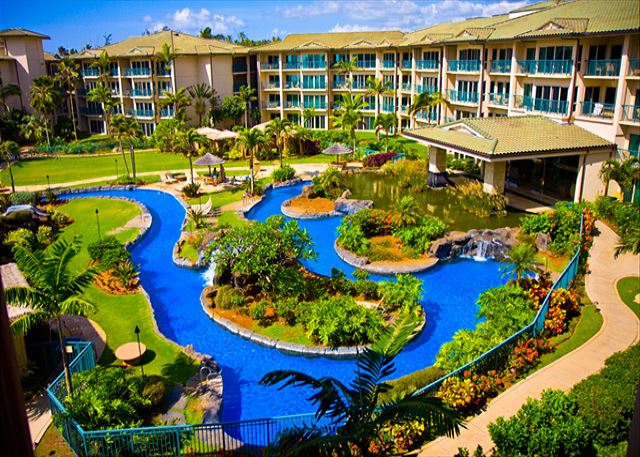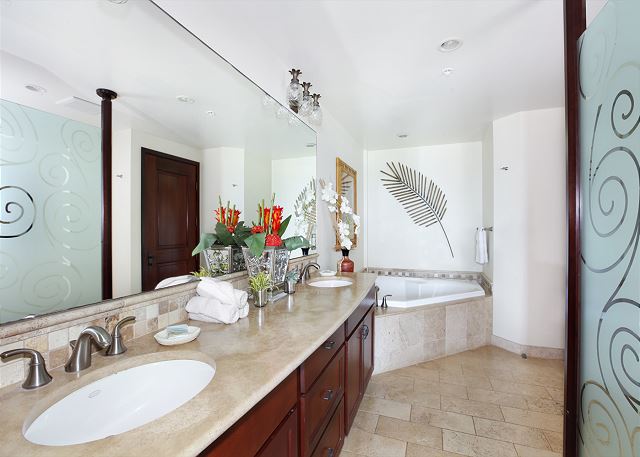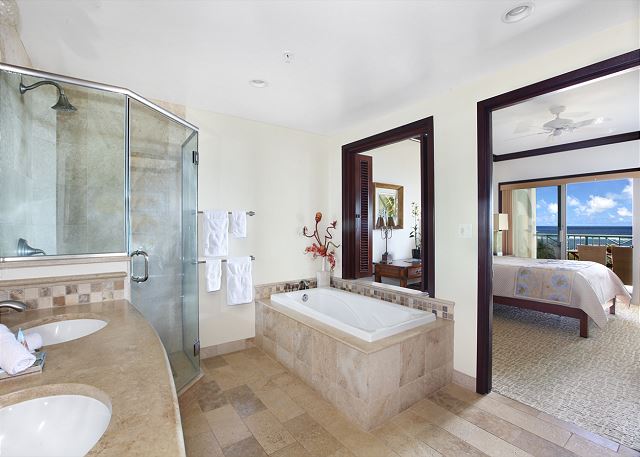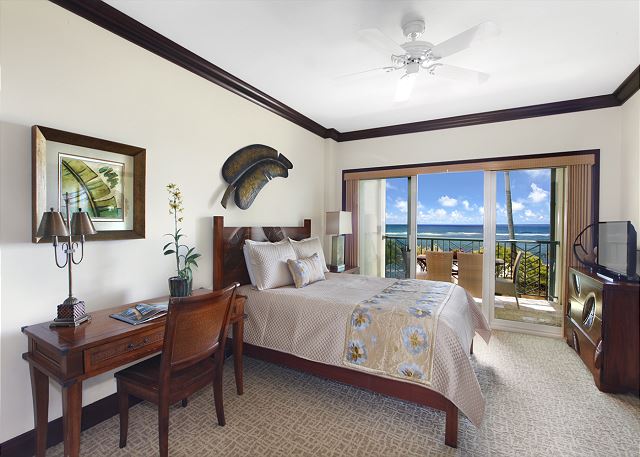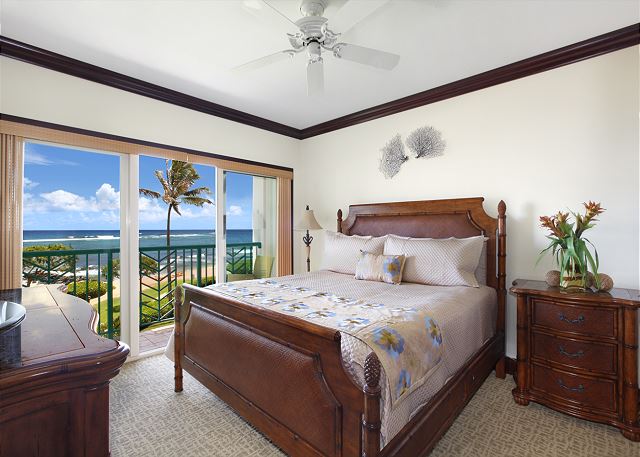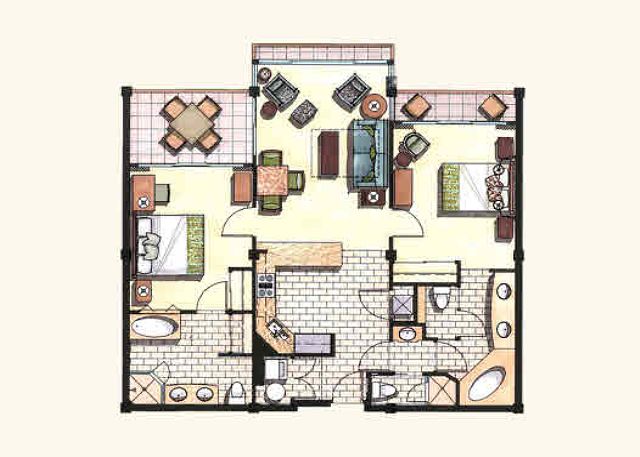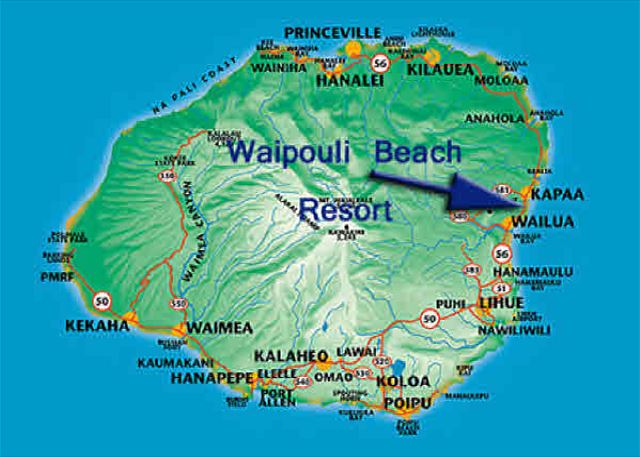 Prime Ocean Front A306 boasts ocean front perfection that is truly mesmerizing! This third floor suite is located in exclusive A building (our resort's closest ocean front location) with stunning water views from every room. A306 is perfect for those needing luxury & privacy.

The stylish interior of this ocean view 2 bedroom, 3 bath, 1312 square foot unit includes top of the line kitchen with a Wolf glass cook top, oven, Sub-Zero refrigerator, GE profile microwave, Fisher Paykel dual dishwasher drawers, granite counter top and African Mahogany cabinets. Three full bathrooms with Peruvian Travertine stone surrounds, soaking tubs and two showers. The furniture was selected and designed by the renown interior designer, Philpotts and Associates, known for their incredible resorts and custom homes around the world.

A306 features 1 king bed, 1 queen bed & Waipouli also offers complimentary wireless Internet in guest units and lobby high speed internet connection available in the unit for all to enjoy. Three flat panel wall mounted televisions, central air conditioning, elevators for all units, and interior full size stackable washer and dryer increases the comfort level during your stay.

Waipouli Beach Resort & Spa boasts Kauai's only heated fresh water lazy river pool with one cave, two water slides, three sand bottom whirlpool spas, three waterfalls and a child friendly sand bottom beach area. On the Beach & near the pool we have "Oasis" our beach front restaurant, known for fine dining, great drinks and a moon rise dinner like no other! Pamper yourself at Spa By the Sea, our 5000 square foot spa that is fully equipped with treatment rooms, salon, pedicures, manicures, massages and more. Waipouli also features a fitness room, an activities desk, beach towels provided by the pool and a business center.

Nearby: On Waipouli Beach, the new Kauai ocean front Path, boutique shops, grocery stores, classic Old Kapaa Town, The Wailua river, You are located in sunny Kappa town half way to each end of the island, bike rentals, sushi bars, coffee shops, Yoga studios, Coconut market place, Lydgate state Park, Fuji Beach "Baby Beach", sun rises, moon rises, Donkey Beach, Kealia Beach, fruit stands, Papaya's health food store… AND MORE. Nearby activities - golf, surfing, fishing kayaking, hiking, waterfalls, sunning, 8 mile ride on the new Kauai Path, AND MORE...

This is truly the best value on Kauai for luxury accommodations
| | Nightly |
| --- | --- |
| August 01 - October 31, 2018 | $392 |
| November 01 - December 14, 2018 | $392 |
| December 15 - January 05, 2019 | $454 |
| January 06 - April 14, 2019 | $432 |
| April 15 - June 14, 2019 | $392 |
| June 15 - August 15, 2019 | $432 |
Thank you for entering your review. The review will become available to the system shortly.
18
18
Overall Rating:
4.8333
4.8333
Comfortable oceanfront apartment!
Rating:
1
5
5
Review Date: 08/13/2018
We rented this condo for our family of four, including two kids ages 12 and 9. It was the perfect location for exploring Kauai! Ample space and plenty of amenities made it such a comfortable spot to spend the week. The kitchen is huge and beds are extremely comfortable, including the sofa bed. We really loved having laundry in the apartment. We enjoyed the beautiful view of the beach from the living room and lanai all week. Our kids LOVED the pool! They spent hours on the water slides and exploring the waterfalls, and my husband and I were very happy poolside watching them swim. After spending our days exploring the island, the pool was the perfect thing to come back to. The beach is also gorgeous and we spent a lot of time watching sunrises and beach combing. A Hawaiian monk seal also visited the beach several times to nap and we enjoyed talking to the volunteers who were monitoring the space while the seal was on shore and learning more about them. We also really enjoyed a wonderful meal at Oasis. All in all, this is a great rental and we hope to enjoy it again someday.
Review of unit A306 in Waipouli Beach Resort
Rating:
1
5
5
Review Date: 08/12/2018
We stayed in unit A306 for 6 nights and our experience was excellent! The condition and location of the unit were excellent. We would certainly return. Kauai Exclusive Management were very professional and easy to work with. The iPhone app they provided worked very well and provided all the information we needed.
Breathtaking!!
Rating:
1
5
5
Review Date: 06/16/2018
Lovely resort, clean and well maintained, the staff could not be friendlier. Walking distance to shopping and restaurants. We had a couple of small issues that were corrected immediately. We hope to return next year and will recommend to others.
Great Experience
Rating:
1
5
5
Review Date: 12/05/2017
Our family had a lovely time at the resort. The suite was well equipped, clean and comfortable. The costumer service was always prompt whenever a question would arise. Overall would recommend!
Waipouli Review
Rating:
1
5
5
Review Date: 11/15/2017
Great facility. Wonderful unit. The beach could be cleaner, driftwood etc. Overall very nice resort.
Beautiful view
Rating:
1
4
5
Review Date: 10/11/2017
Negatives: The washing machine smells like mildew really bad, making the towels smell that way too. The air conditioning constantly strips and stays instead of just starting in until it's cool. The master switch is set at 74 or 75 so it was quite warm at times. We prefer 72 but couldn't do it's the whole time there. The dish noises from the restaurant was quite bothersome in evenings. They cart the dishes back and forth to the restaurant. Zero things for beach like chairs, coolers, snorkel, etc.
Positives: Beds were comfortable, views were amazing, lots of spices in kitchen, enough utensils, view from shower was heavenly!!! We don't know how to swim but played in ocean almost daily in this area where there were hardly any coral. Water temp was perfect, last day it was like bathwater warm!
I would stay at this resort again, but not in this unit. There are others without the negatives.
Excellent!
Rating:
1
5
5
Review Date: 09/24/2017
The room was perfect, I have nothing negative to say about it...except I wish I could have stayed longer and I can't wait to go back again! The beds and pillows were so comfortable, which I think is hard to find in most places. The location and ocean view was spectacular. The pool was great, love the layout and water slides were a big hit. The management company was so accommodating and responsive, which was great. One of the best places we have ever stayed at!
Sensationelles Appartement direkt am Meer!
Rating:
1
5
5
Review Date: 09/19/2017
Wir hatten 5 super schöne Tage auf Kauai. Ich glaube wir hätten kein besseres Apartement finden könne. Sehr ruhig, direkt am Meer, sehr gut ausgestattet, große Zimmer, Bäder und Küche. Die Lage ist einfach traumhaft. Alles was man benötigt ist zu Fuß zu erreichen. Der Service war perfekt. Bei Problemen wurde sofort reagiert und wir bekamen tolle Tipps für die Insel. Wir waren danach noch auf Maui und Oahu, aber an Kauai kommt keine der Inseln ran.
Love This Resort
Rating:
1
4
5
Review Date: 09/11/2017
We stayed here for 2 weeks. Staff was friendly. Our condo was clean & well stocked. However we paid for a mid stay cleaning & we were overlooked but was given a refund. Booked a luau through our conciege & he said he would give us a discount if booked through him, but ended up having to pay full price. I contacted him to ask him about it & he said he would get back to me and never did, so I was not impressed with their conciege services. That is why I only gave it 4 stars. Over all, we had a great time, loved the beach front & pool/spa areas along with the bar/restaurant. Also, we stayed here 5 years ago & noticed the building has gotten a little run down.
Great place
Rating:
1
5
5
Review Date: 07/04/2017
I'd highly recommend this place. Very clean and updated unit with comfortable beds. Right on the beach with nice views. The pool area is excellent compared to most resorts. Although the beach isn't great for swimming the resort is located between poipu beach to the south and awesome beaches to the north around princeville. Lots of restaurants and shopping in the area. Great bike path which starts about one block from the resort. We'd definitely come back!
An Excellent Choice!
Rating:
1
5
5
Review Date: 06/10/2017
Great location. Very comfortable condo. Clean, efficient, all the amenities that you need. Restaurant was also great.
Best View on the Beach!
Rating:
1
5
5
Review Date: 06/03/2017
Our family was celebrating one son's graduation from High School and the other asking his girlfriend to marry him -- which he did on the trip. We picked this room as it had amazing views and plenty of space. The condo has a great kitchen. The pool area is beautiful and the grounds are kept up very nicely. Very close to Kapaa and great restaurants. Must do the Smith Family Luau, Wailua Kayak Adventures to the Sacred Falls, Tunnels Beach on the north side, and Hukalau Lanai for a great meal (great price!). I highly recommend this condo and complex for your stay on this side of the island!!
Kauai
Rating:
1
5
5
Review Date: 04/18/2017
Perfect view of the Sea with top of the line thru out condo.
Rating:
1
5
5
Review Date: 03/25/2017
Loved the location and condo. Small problem was shower drain was slow, 3 spoons (we requested more and was promptlying given some). We did not report one of the hot water faucet in master bathroom not working. We seem to survive lol. Second time renting with this company and love the service and how they go out of the way to insure a great vacation...Thank You!,
Very nice
Rating:
1
5
5
Review Date: 02/27/2017
Loved the condo. No windex or any cleaning supplies to clean up in the kitchen. And no tissues in the bathroom.
Nice Place
Rating:
1
4
5
Review Date: 02/22/2017
Place was great, the only down side was that the place could use some additional cutlery.
Amazing
Rating:
1
5
5
Review Date: 01/09/2017
We had a wonderful stay and are considering bringing more family back next year. But I think that this is the only unit that you represent?
Enjoyable stay in westside Condo
Rating:
1
5
5
Review Date: 08/25/2016
I rented condo A306. We were pleased to open the door and see 3 rooms of wall to ceiling sliders/windows directly facing the ocean with a strip of beach. There is no obstruction of trees or facing other units or pool. This unit ticked off the boxes for my husband who wanted central A/C and oceanview.; and I needed a kitchen and laundry. It is tastefully decorated Tommy Bahama style. The appliances and fixtures are top notch. The living room furniture is a bit worn but beds were comfortable. I paid a small fee for an airbed for my 3rd son and put in guest room with other 2 teenage boys because pullout in living room exposed bright light in the morning. The 2 1/2 bathrooms are convenient for a family of 5 as are the full size washer and dryer. In the evenings we like to turn off AC and open sliders to hear the ocean. There is outside seating on both bedroom lanais. The beach is not safe for swimming but this location is halfway to south and north shores where there are lots of nice beaches. My teens liked the pool. The on location open-air restaurant Oasis is good whose food is 80% local. Food trucks on beachside in Kapaa offers fun and inexpensive choices. You can grocery shop at Costco near airport or at Safeway across the street from resort. This is a strip mall with ABC store; Panda Express, etc.t. The Starbucks there seems to get texted orders so customers go in and pickup without waiting. We also enjoyed Lappert's dessert shop in Poipu but there are 3 locations on the island.
Your request has been sent. We look forward to meeting all your vacation needs!
Use of this website constitutes acceptance of the KauaiExclusive.com Terms and Conditions and Privacy Policy.
©2017- Present KauaiExclusive.com, Inc, All rights reserved.