waipouli-beach-resort-a204
waipouli-beach-resort-a204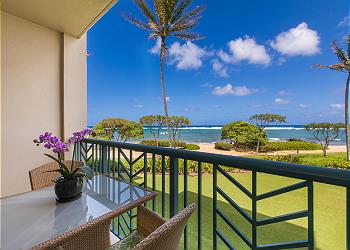 Waipouli Beach Resort A204
https://www.kauaiexclusive.com/rentals/properties/waipouli-beach-resort-a204/
Waipouli Beach Resort A204 | Vacation Rental in Kauai
BEACHFRONT Bliss A204 - **AC** Resort Pool & Restaurant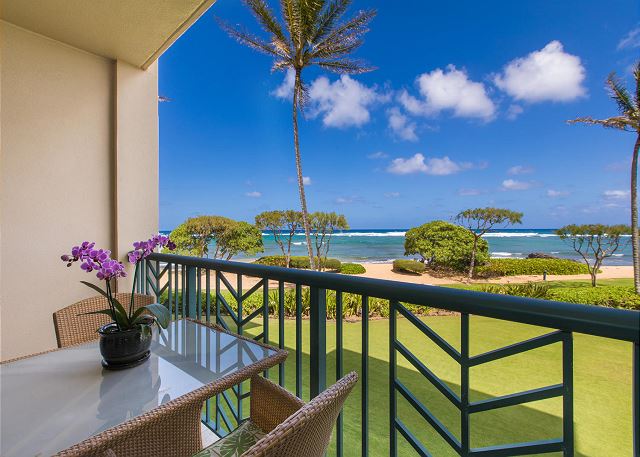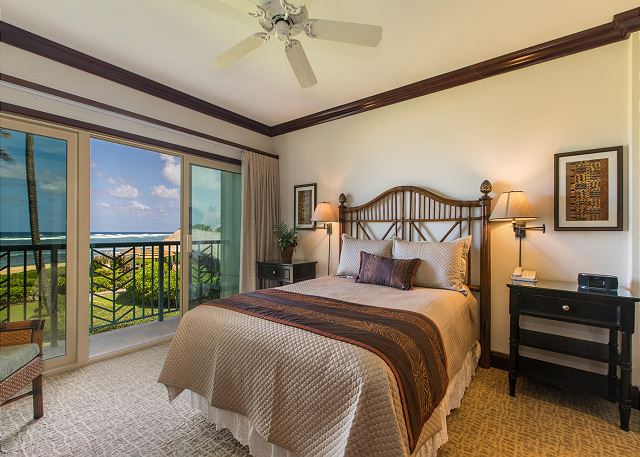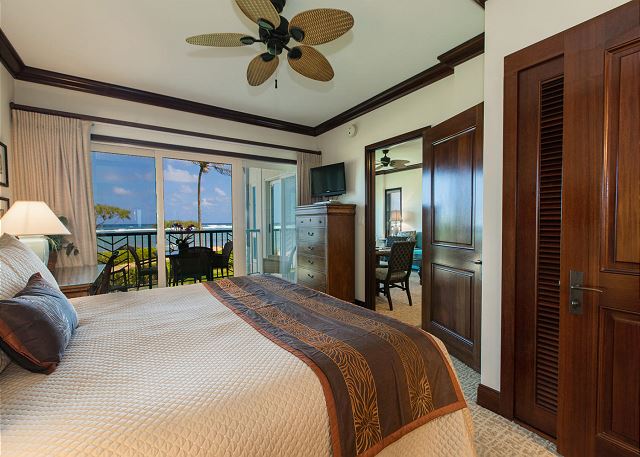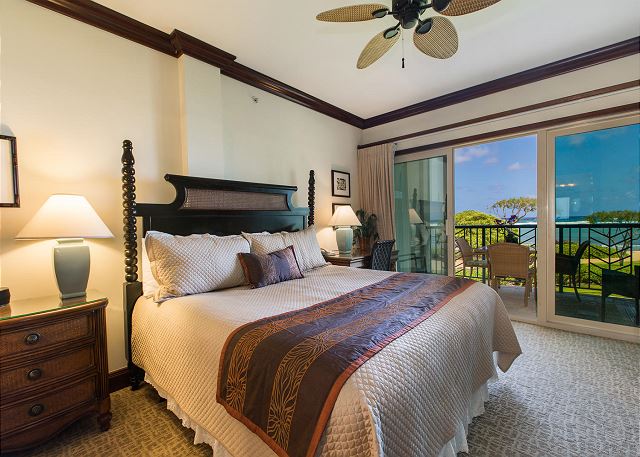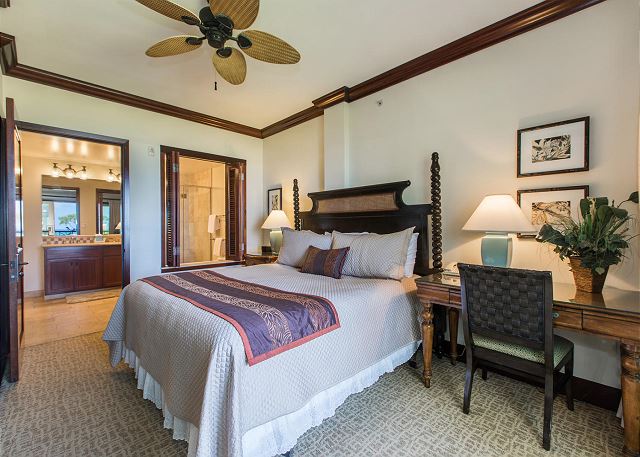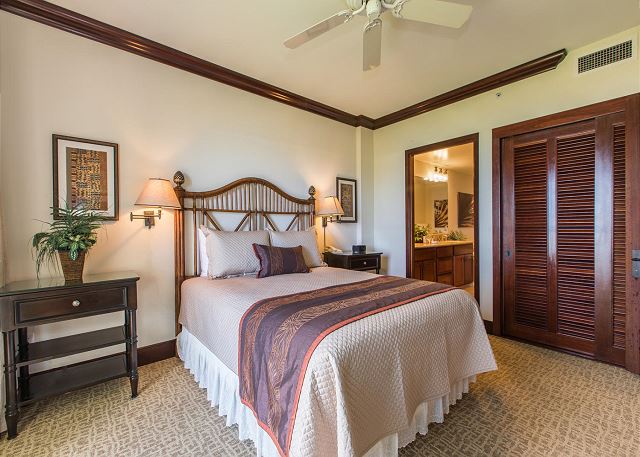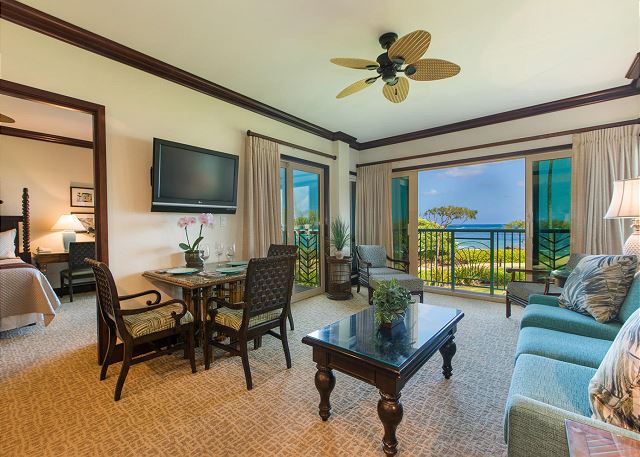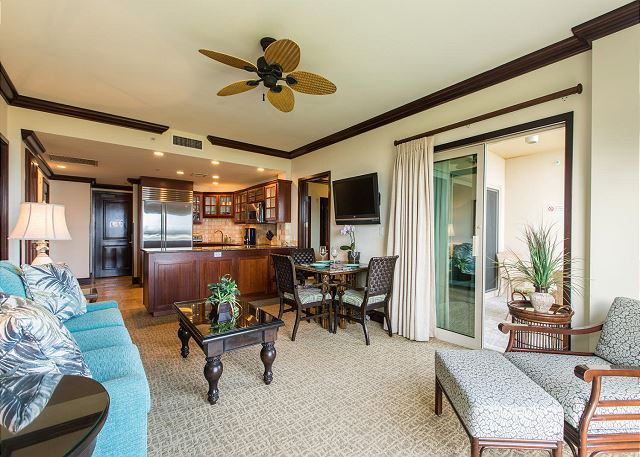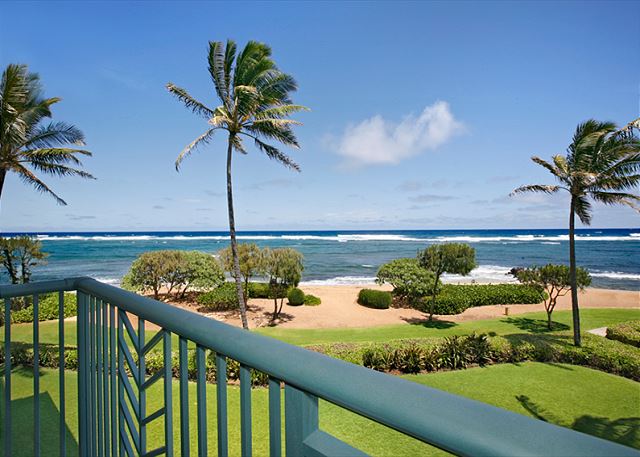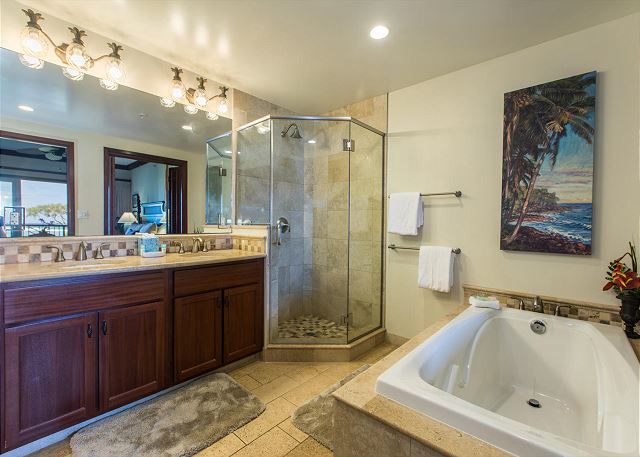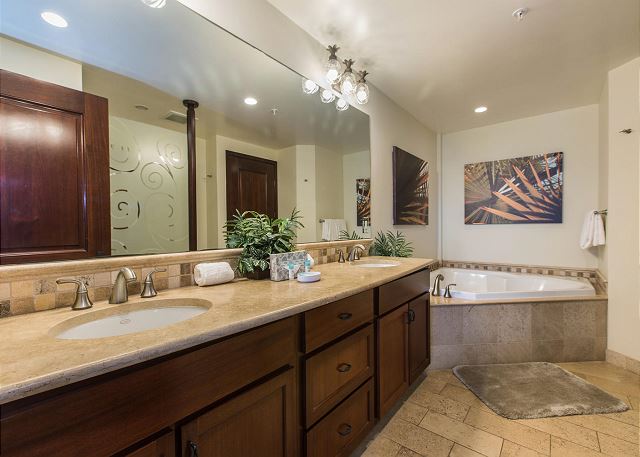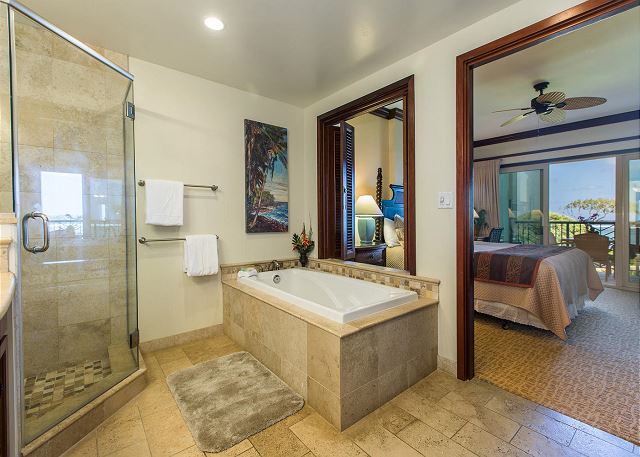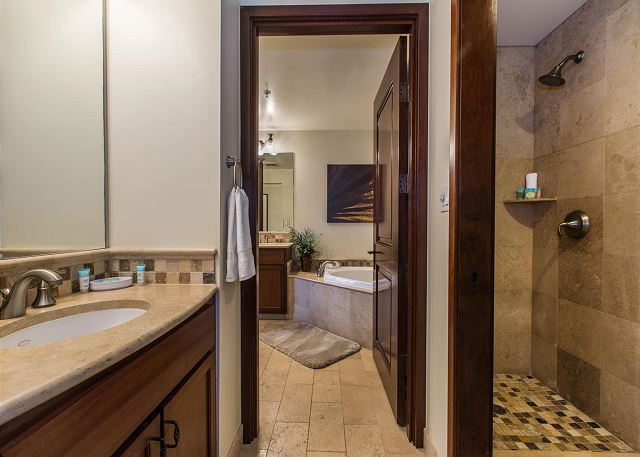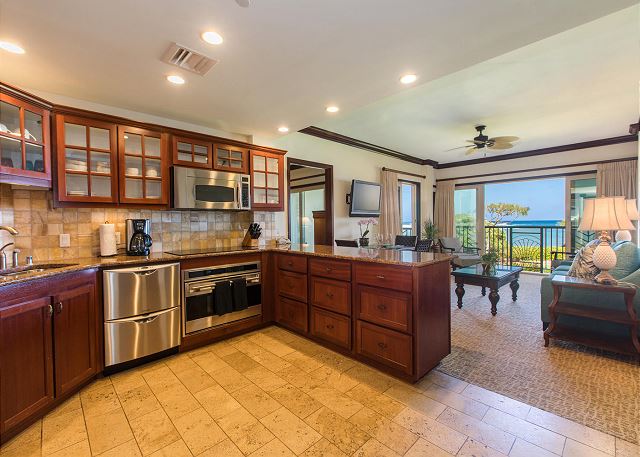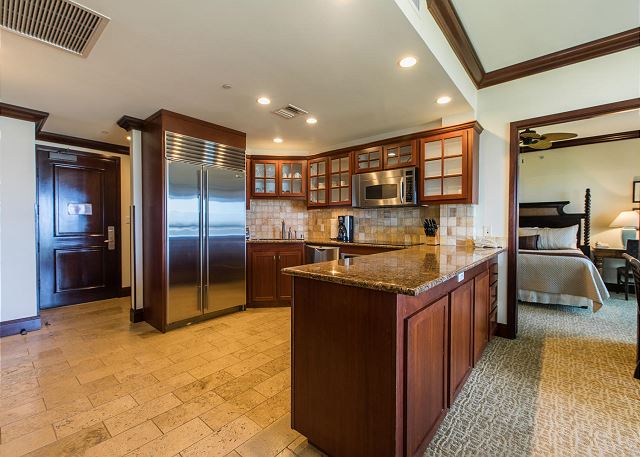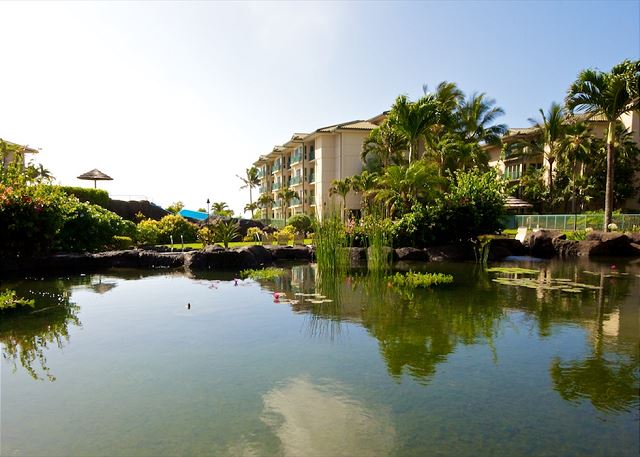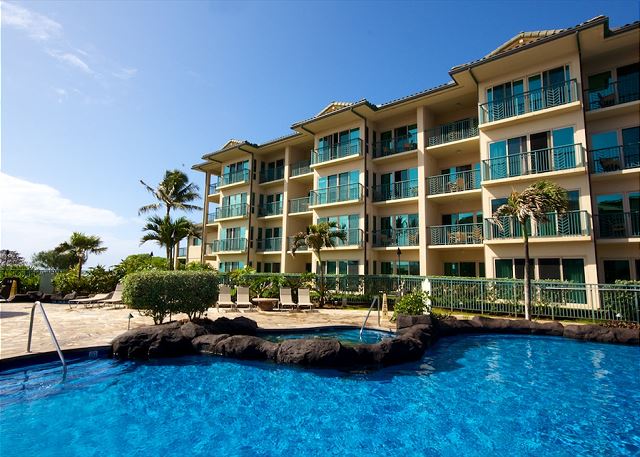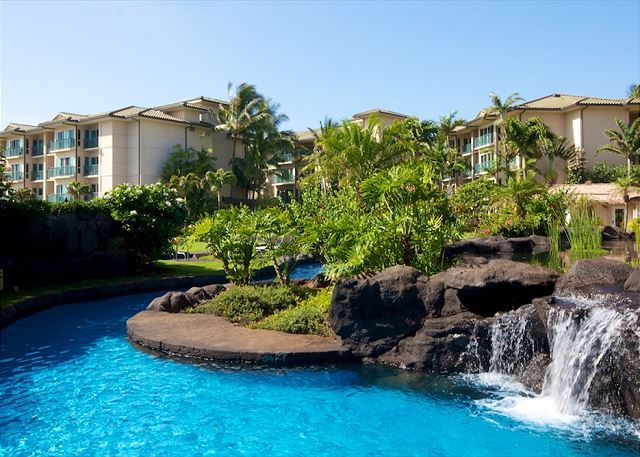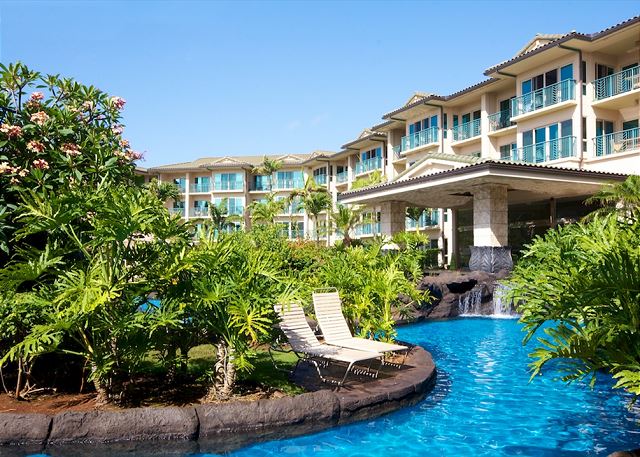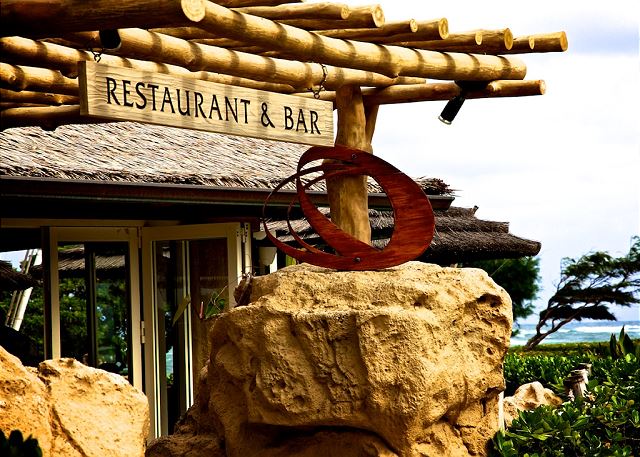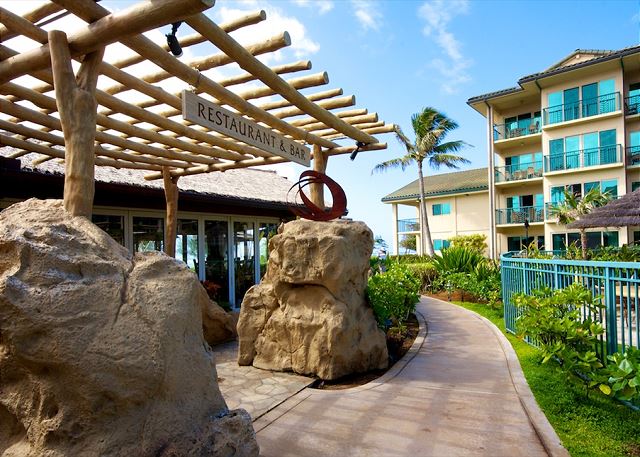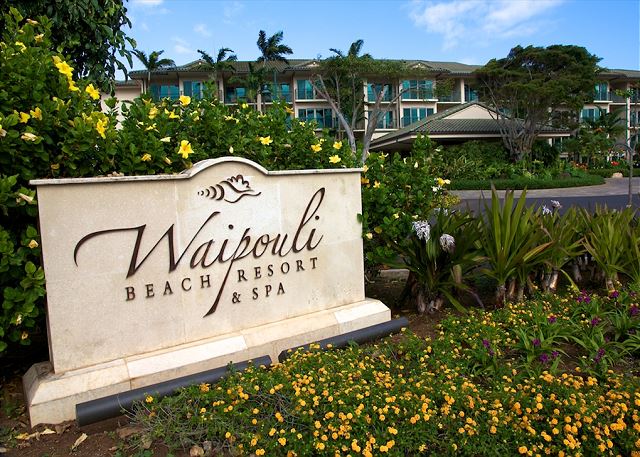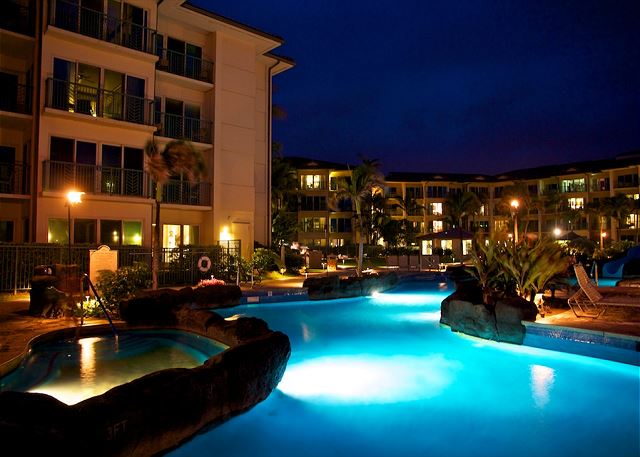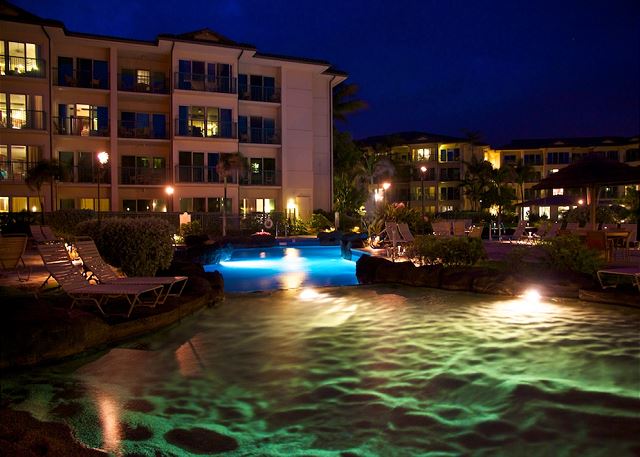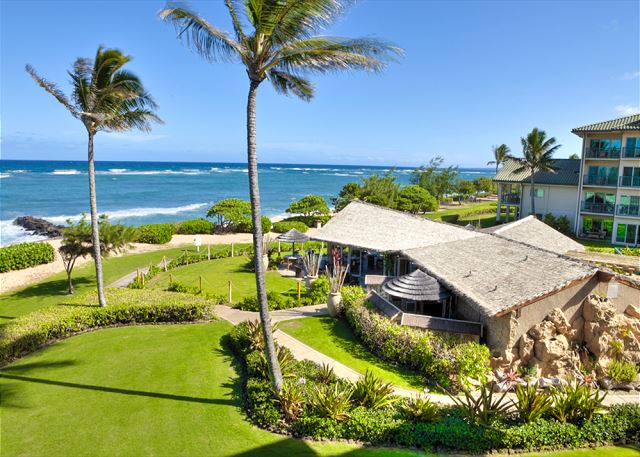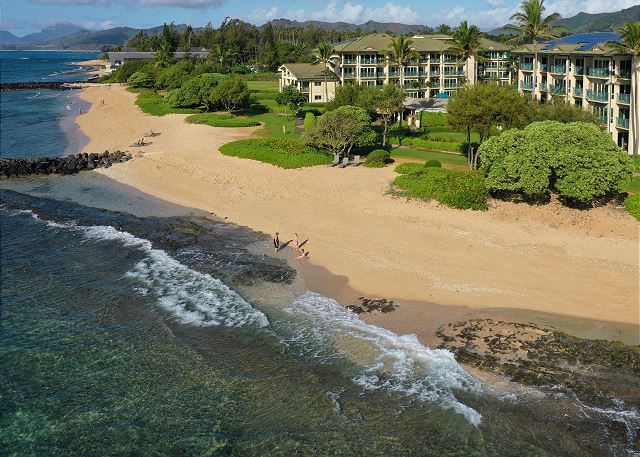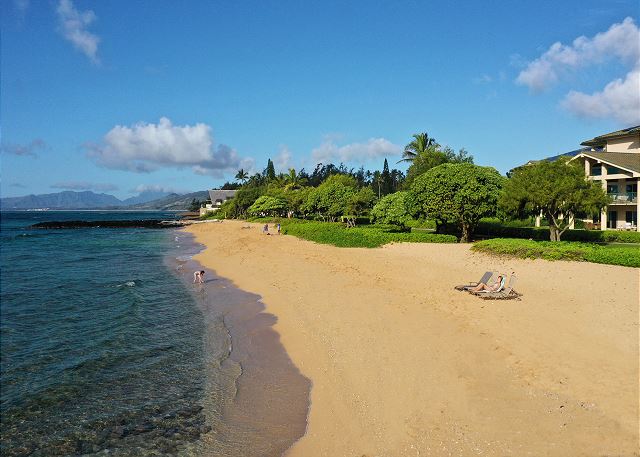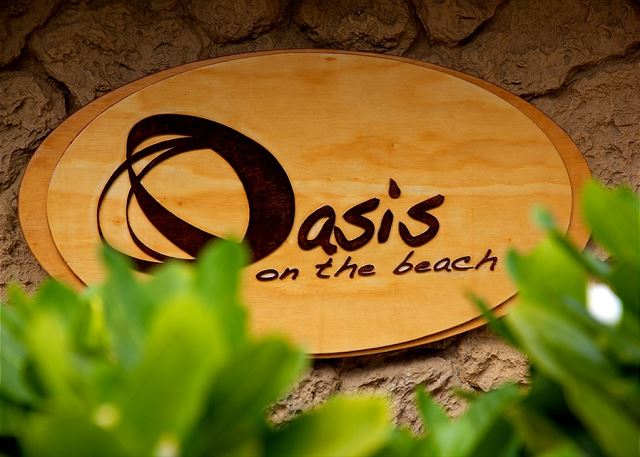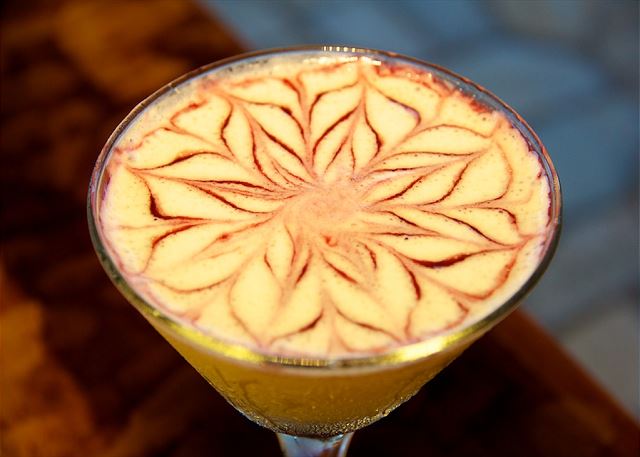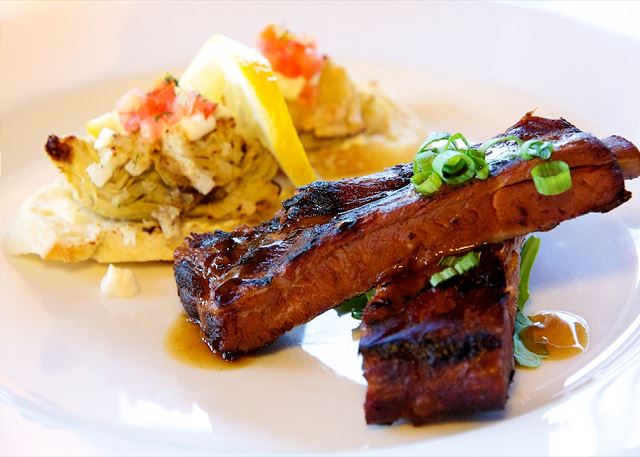 At the forefront of East Shore accommodation is the Waipouli Beach Resort. This World Class Resort provides luxury at your fingertips and offers opulent amenities for a variety of occasions.

This award-winning, oceanfront suite features 2 bedrooms and 3 baths, comfortably accommodating 2-6 people. With furniture selected and designed by the renowned interior designer, Philpotts and Associates, this suite won two first prizes in the $2,000,000+ condo category of the 2006 '50th Parades of Homes.

The stylish interior includes a stately kitchen with a Wolf glass cooktop & oven, Sub-Zero refrigerator, GE profile microwave, Fisher Paykel dual dishwasher drawers, granite counter tops, African Mahogany cabinets, three full bathrooms with Peruvian Travertine stone surrounds and two soaking tubs. Enjoy the clean design and convenient location, with the beach and boundless Kauai adventures just beyond your private lanai.

- Located in Kapaa Town (East Shore).

- This impressive oceanfront resort features a variety of privately owned suites, condos, apartments and penthouses with state-of-the-art amenities at affordable prices.

- Amenities include central A/C, concierge service, fitness center, business center, tropical lagoon pool, jacuzzi and access to Oasis on the Beach (exceptional oceanfront restaurant).

- Centrally located on the Royal Coconut Coast, just steps away from restaurants, shops and the Kauai Bike Path. Great location to watch the sun and full moon rise!

Perfectly positioned to accommodate the desires of everyone, the East Shore of Kauai is rich with possibilities. Flanked by epic coastline and threaded together by the public bike path, this centralized location is the social hub of Kauai. Having recently experienced a trendy transformation, the Old Town of Kapaa maintains its historic charm, yet boasts novel offerings. The towns of Anahola, Wailua and Lihue also comprise the East Shore, and carry their own unique appeal. With diverse establishments and activities, you can explore cafes, restaurants, boutiques, adventure tours, aquatic explorations and more on Kauai's East Shore.

One of the most revered places on earth, Kauai inspires a state of awe within all of us. Brimming with beauty, the oldest inhabitable Hawaiian island has both withstood the test of time and matured into a land of fertile abundance. Lush jungles, white sand beaches and the alluring ambiance of aloha enchant each moment. Offering exceptional accommodations, adventures, cuisine and culture, vacationing on Kauai is a dream come true.

TA-042-030-9504-01
| | Nightly |
| --- | --- |
| June 15 - August 15, 2021 | $450 |
| August 16 - December 14, 2021 | $450 |
| December 15 - January 05, 2022 | $499 |
Thank you for entering your review. The review will become available to the system shortly.
20
20
Overall Rating:
4.9
4.9
Great getaway!
Rating:
1
5
5
Review Date: 05/27/2019
This property was amazing! Clean and well maintained, great location, close to restaurants and grocery stores. Beautifully maintained grounds and pool. Restaurant on site was nice, great happy hour atmosphere and enjoyed live music during our stay. It was everything we expected and more. Well equipped kitchen with everything we needed to prepare meals. Great central location to explore the entire island, and good atmosphere to just relax on the beach. Not really a good swimming beach, due to the large stone structures, but in close driving distance to better swimming/snorkel beaches.
Great Vacation
Rating:
1
5
5
Review Date: 05/07/2019
Excellent communication! This is a great place to stay.
Great stay
Rating:
1
5
5
Review Date: 04/14/2019
Awesome stay. Suite located close to pool and beach. Location on island was perfect
Martin Holiday
Rating:
1
5
5
Review Date: 02/28/2019
Awesome. place was beautiful., view was spectacular. Whole property is wonderful, spa included
Kauai Exclusive Management gets 5 Stars
Rating:
1
5
5
Review Date: 12/17/2018
Kauai Exclusive made sure everything was perfect to make our vacation seamless. And we had so many requests. Baby bed, umbrella, beach chairs, ....they did it all. Efficient, responds quickly to emails,AND the unit was spotless and amazing. They even had a little starter kit with laundry soap, TP, and dishwasher pellets. Excellent company.
Waipouli Beach Resort A204
Rating:
1
5
5
Review Date: 10/10/2018
This is our second visit to Waipouli Beach Resort and absolutely love this complex. We love the ocean front condos listening to the sound of the ocean all night and watching the monk seals on the beach sunning themselves from the lanai. It has everything we are looking for in a vacation rental. Our first visit was in A304 and we absolutely loved it, very well stocked and very clean. This visit we stayed in A204 and it was very good but not as nice as A304. We did have to go to the store to get a few things the condo needed this time. We will definitely return to this resort as it seems to have everything we look for in a vacation-location, beachside and lots of amenities.
Great Visit!
Rating:
1
5
5
Review Date: 08/14/2018
The property was clean and beautiful. Very comfortable. Nice view. Good location on the island. No problems at all. I would stay there again.
Spectacular View & Lodging
Rating:
1
5
5
Review Date: 07/09/2018
Exclusive Management and the rental were absolutely wonderful! Joshua was in contact immediately with detailed information about anything and everything we needed. The rental was beautiful and very clean. We are so happy we stayed here!
Kauai Dream Trio
Rating:
1
5
5
Review Date: 06/21/2018
Lovely condo with fantastic views. A little bit out of the way for most activities that were planned but still a great spot for a family holiday.
My stay
Rating:
1
4
5
Review Date: 03/30/2018
The room was equipped with everything needed and the view was to die for. Didn't really care for the long coed needed to get in pool area. Location to stores and rest of islands activity's was great. Didn't care for the bar food was good but specialty drinks not what expected and expensive. Overall my experience was great.
Love this place
Rating:
1
5
5
Review Date: 02/27/2018
3rd time staying in this room. We really hope with the owner recently selling, we will be able to rent it again. It's in the perfect spot for us and the views can't be beat! We love everything about the resort outside of getting into the pool. That code you have to put in is a nightmare!! I really hope they change access on how to get into the pool, hot tub and grill area!
Waipouli A204 - Wonderful!
Rating:
1
5
5
Review Date: 01/06/2018
First time staying at this resort, but not first time on Kauai or other islands in Hawaii, where I've stayed at many different rentals (always stay somewhere with ocean view, it's our only must-have when staying in Hawaii!). We were sooo happy with unit A204. The view is stellar, the resort location is hard to beat, and the service from Kauai Exclusive was fantastic. A couple of calls for minor assistance were handled swiftly and very friendly. Since the weather was actually a bit chilly, by Hawaii standards, I requested a blanket for one of the beds. Within minutes a brand new, down blanket was delivered. Upon having challenges with a bedroom tv, which I was sure was just user error, a brand new tv was installed! So, overall, between the luxury view, lovely, comfy accommodations, convenient resort location and the excellent customer service, there is nothing even slightly negative to say about the unit or service. If I had to come up with anything I'd change, it would be the traffic on Kuhio Highway in Kapaa, and the building elevator was kind of dirty/smelled like an old cab :) Both of these minor comments are irrelevant to the A204 unit and Kauai Exclusive management. wish we could have stayed longer!.
The PERFECT stay
Rating:
1
5
5
Review Date: 01/03/2018
a fantastic property..I can throw a golf ball into the ocean water from our deck...beautiful....clean, updated appliances and wonderful stay for any family wanting to feel at home while on vacation. Fantastic pool area, not too crowded. Grocery stores nearby...I recommend renting a car to explore the island...North Shore, Shut Shore and Waimea Canyon....loved our stay...thank you!!!!!!
Thank You Kauai Exclusive Management
Rating:
1
5
5
Review Date: 12/25/2017
This was a wonderful unit. The staff was very helpful and responsive. We especially enjoyed their friendliness and willingness to accommodate our needs. We will definitely be returning.
Couldn't be more perfect.
Rating:
1
5
5
Review Date: 11/29/2017
We checked in and were really impressed with the care for this space. It was clean, organized and stocked with just enough basics to get us started. The grocery stores were all close enough and we took advantage of the kitchen. The only complaint I had (a small one) was that the soap door for the washer was broken, but it was still function. Maybe the owners didn't even know, but oh well. It was a beautiful space, the pool was cold water but super quick to get to and the ocean breeze was nice to sit out on the patio and enjoy. I don't visit places twice often, but I will likely be back! Loved the app as well. It was nice to have all the info handy and ready to go! (Property feedback - the elevator went out multiple times).
Great team-Great stst
Rating:
1
5
5
Review Date: 11/16/2017
What a professional and well managed vacation company. From the easy check in through their easy to use app to the ability to book events through their event hosts, this was a 5 star experience. I had a wonderful stay in Kauai in my beautiful beachfront condo at the waiopululi. Thank you Thomas for getting us such great seats to the luau on short notice. All around a great experience.
Amazing Condo with Awesome View
Rating:
1
5
5
Review Date: 09/13/2017
This condo is incredible with separate master's at either end of the condo, allowing for perfect separation for 2 couples / 2 parties. The view is as good as it gets and you can clearly hear the ocean waves. Nice amenities, furniture was comfortable, and AC was refreshing. Pool was great, but the lazy river has no current and doesn't allow flotation devices. Could use newer mattresses and more plates / silverware. Overall, very satisfied.
Excellent Stay
Rating:
1
5
5
Review Date: 09/10/2017
This vacation rental was the best ever. Great room, great views, great location, great kitchen.
Paradise!!
Rating:
1
5
5
Review Date: 08/23/2017
An absolutely amazing vacation that truly was an "event." We mourned having to leave and can't wait to get back for another amazing experience.
vacation
Rating:
1
4
5
Review Date: 06/22/2017
Great stay you fixed tv when asked all we did not like
was the air cond problem 2 nights out of 8 no air
Manager Response: 06/22/2017
Response from Kauai Exclusive Management LLC
Aloha, Thank you for your feedback and for taking the time to leave us a review. Our apologies the air conditioning did not work properly for your entire stay. We have shared your feedback with the AOAO who maintains the AC property wide regarding the challenges you faced and we hope to do better in the future. Mahalo, Kauai Exclusive Management
Your request has been sent. We look forward to meeting all your vacation needs!
Use of this website constitutes acceptance of the KauaiExclusive.com Terms and Conditions and Privacy Policy.
©2020- Present KauaiExclusive.com, Inc, All rights reserved. | Website Design by Beyond Pricing