waipouli-beach-resort-a203
waipouli-beach-resort-a203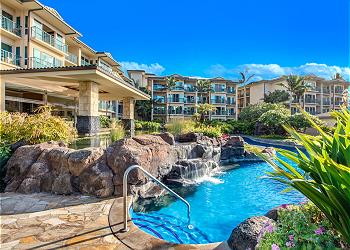 Waipouli Beach Resort A203
https://www.kauaiexclusive.com/rentals/properties/waipouli-beach-resort-a203/
Waipouli Beach Resort A203 | Vacation Rental in Kauai
A203 STEPS TO THE BEACH / Resort Pool **AC**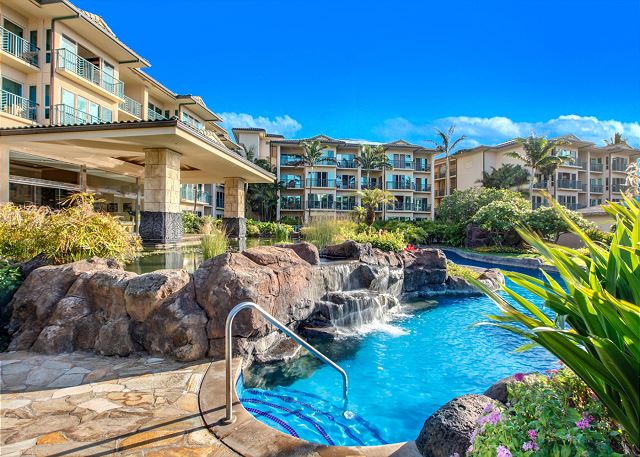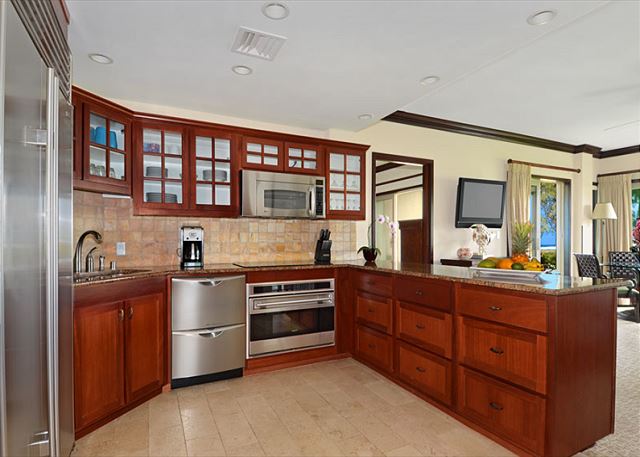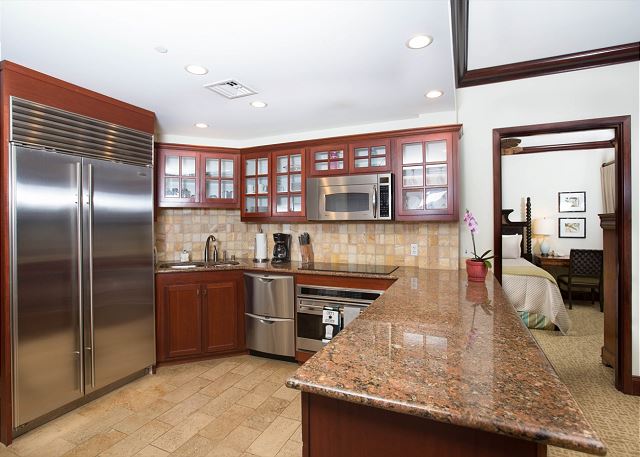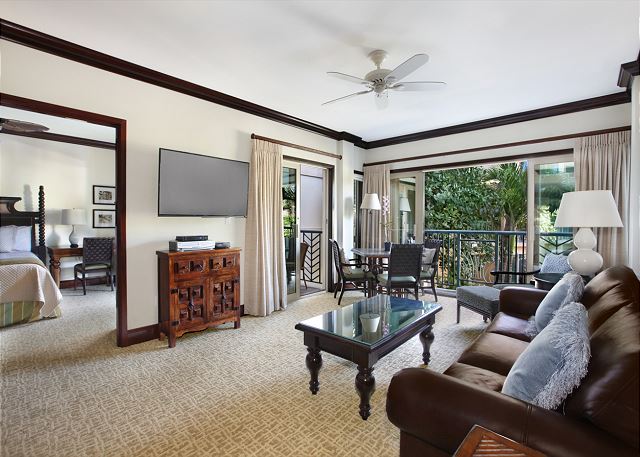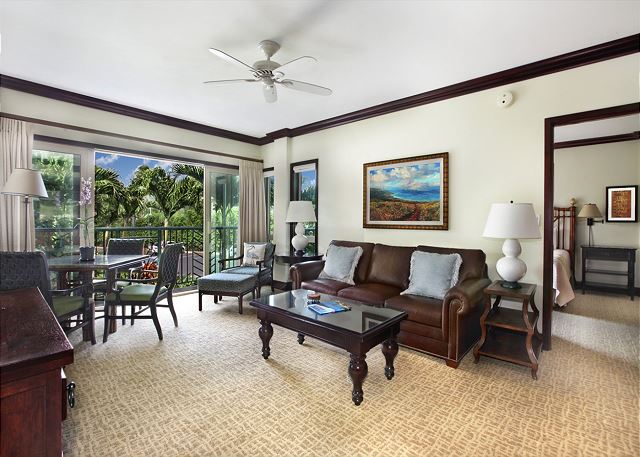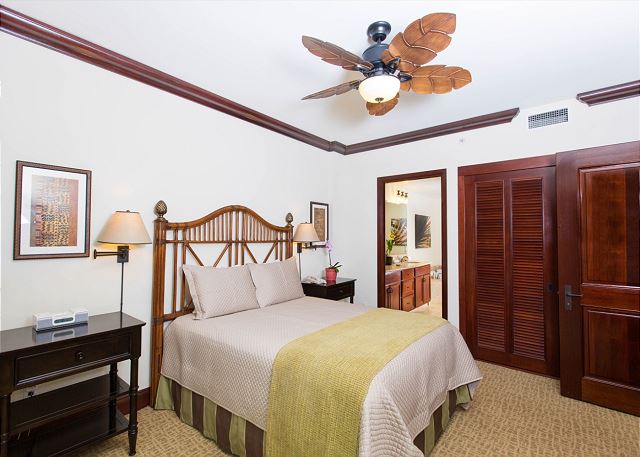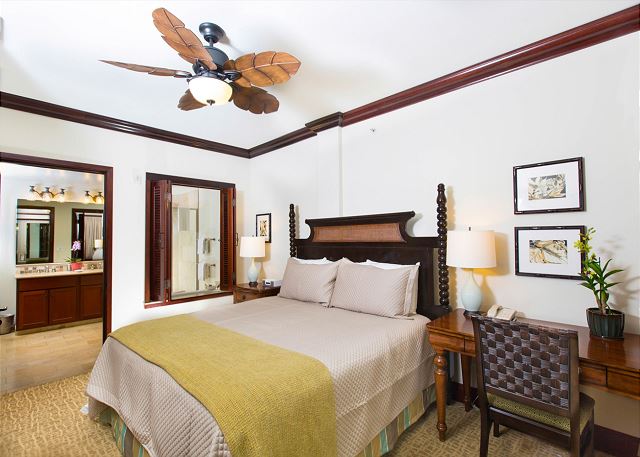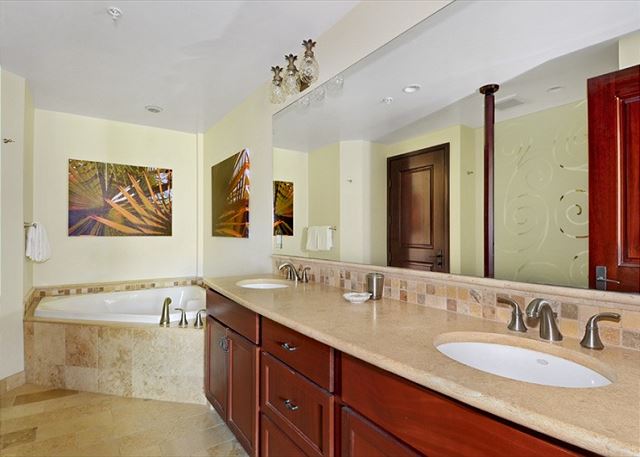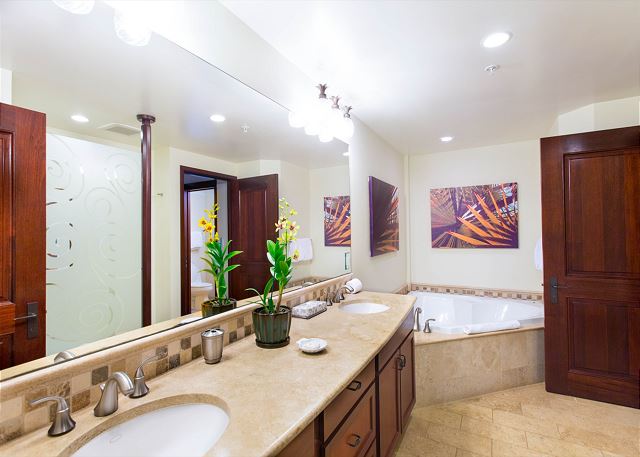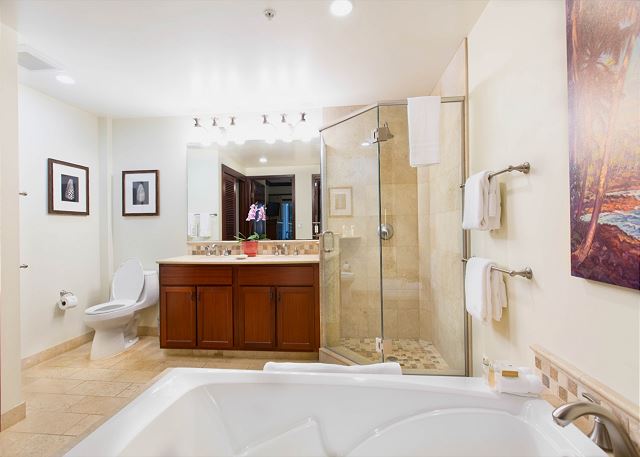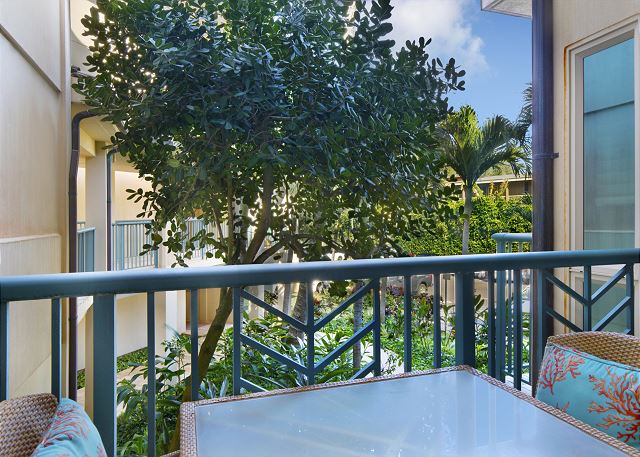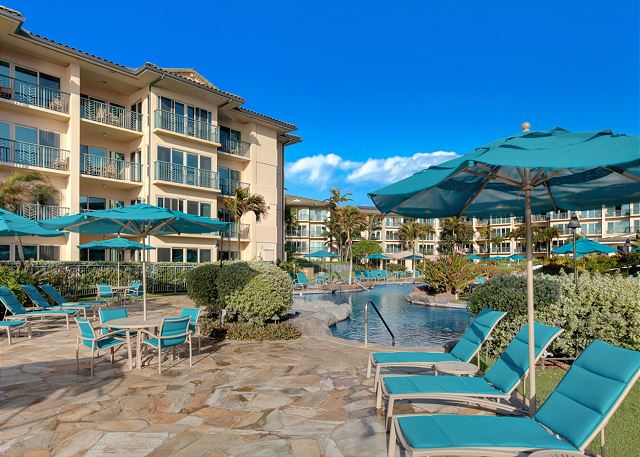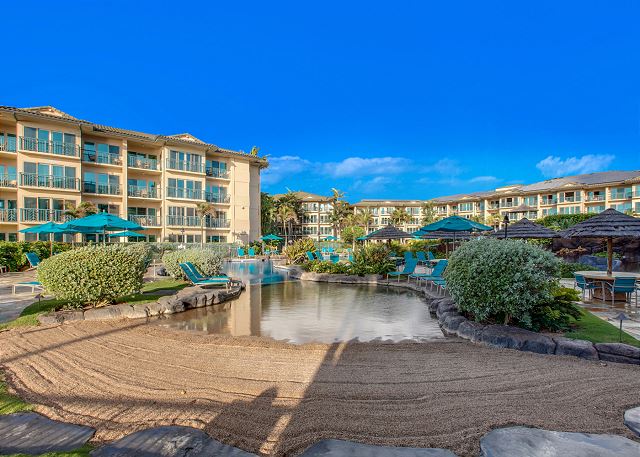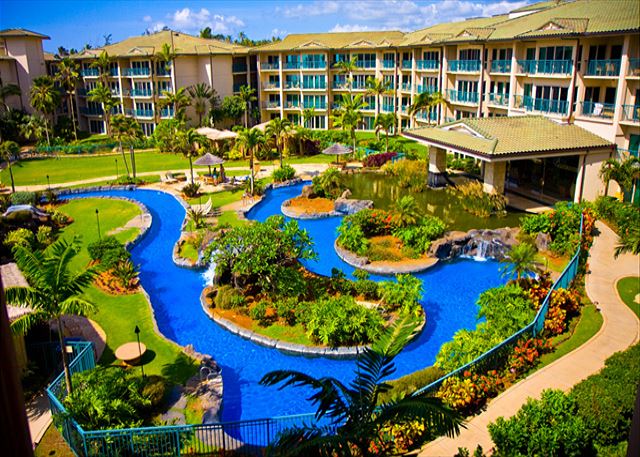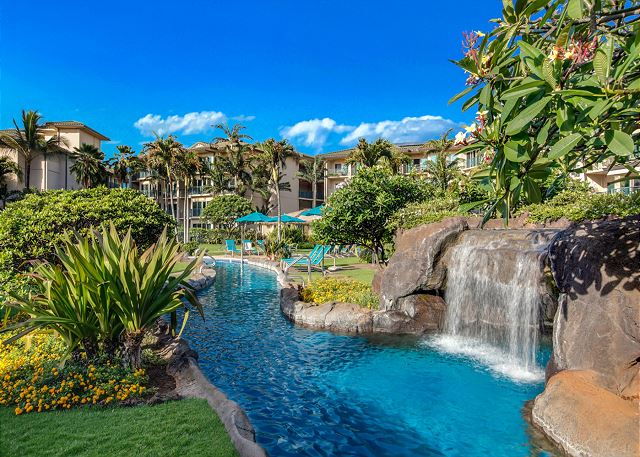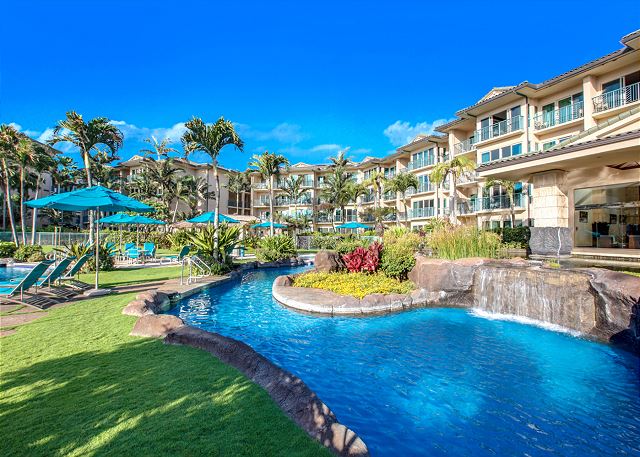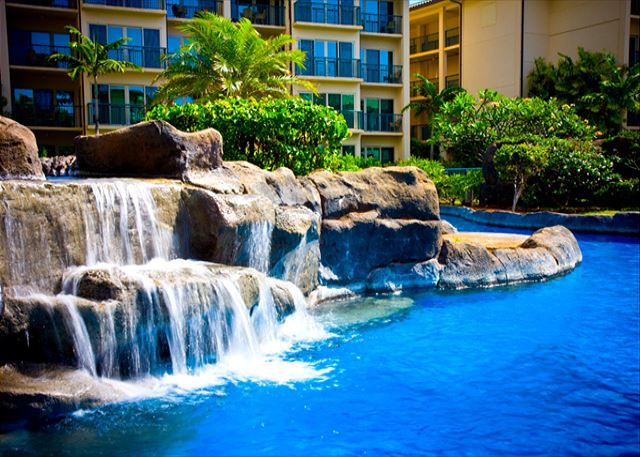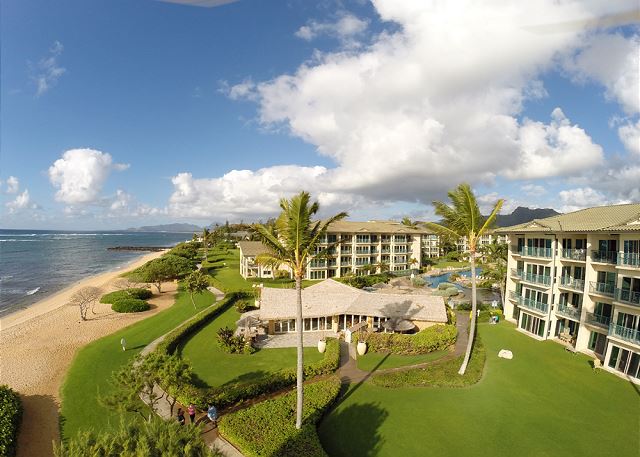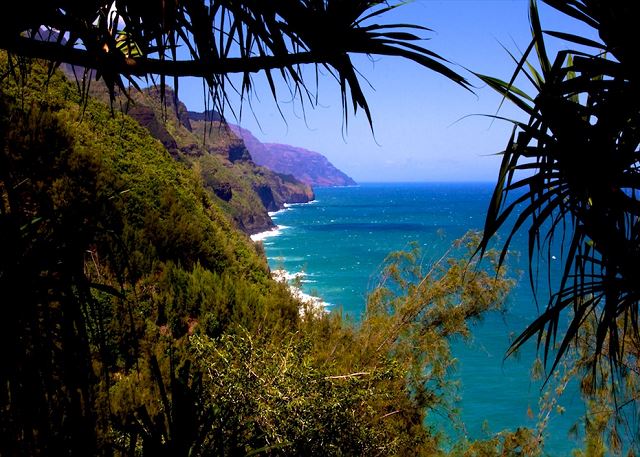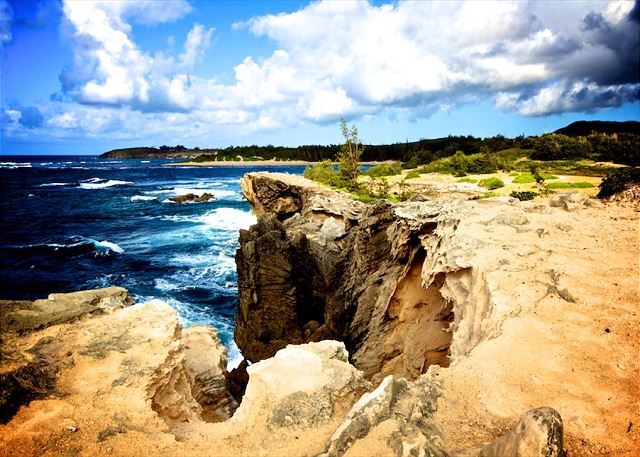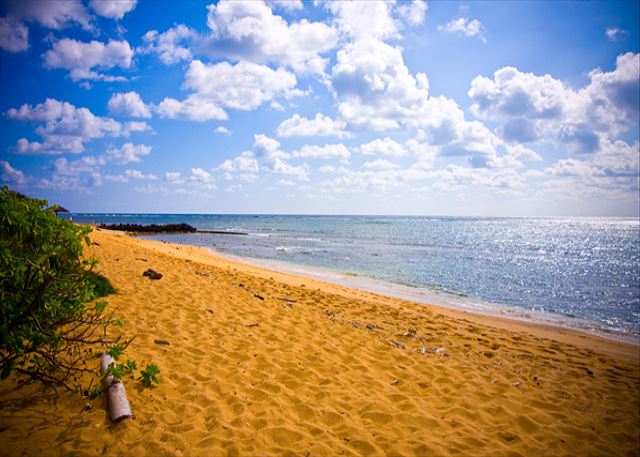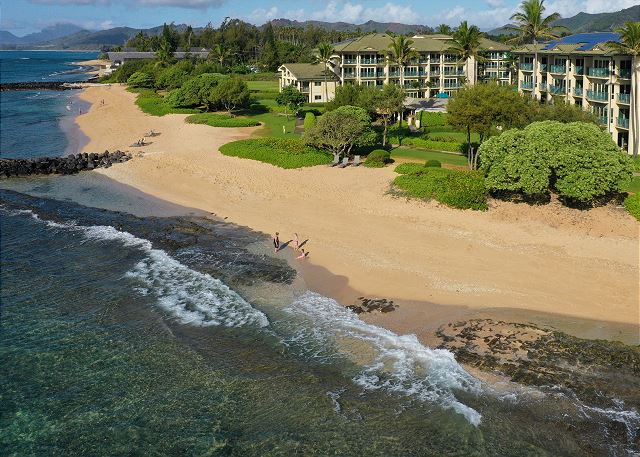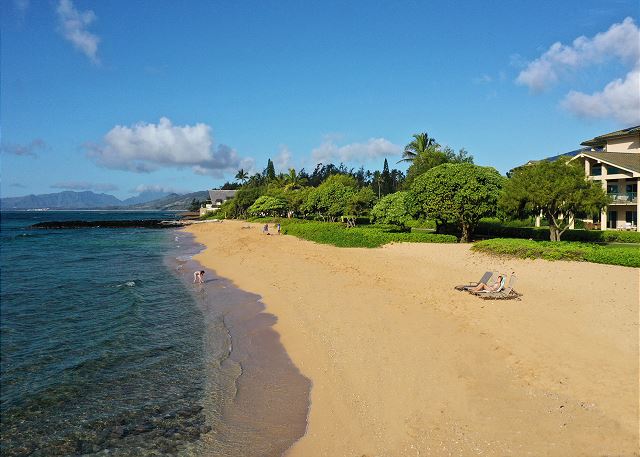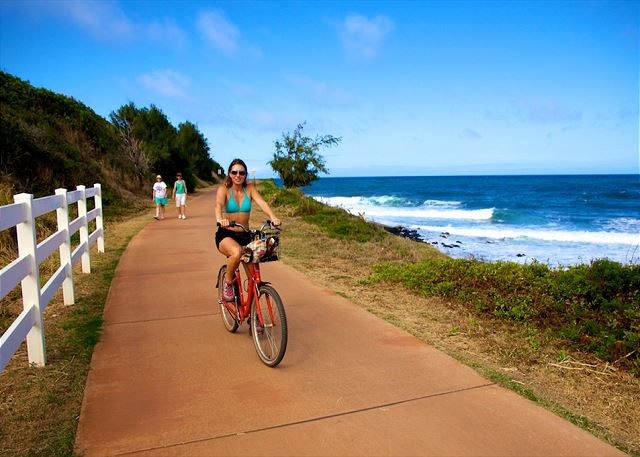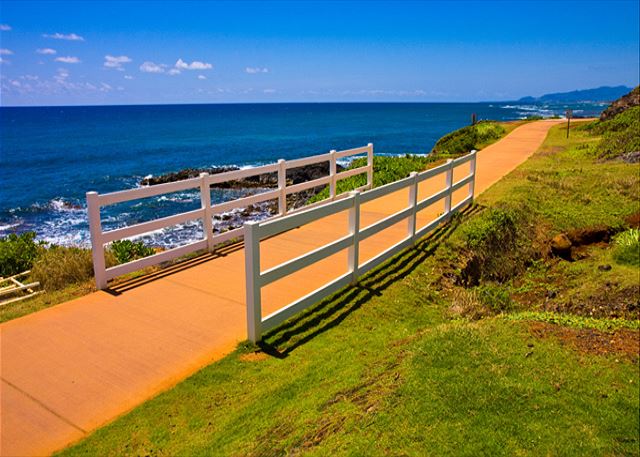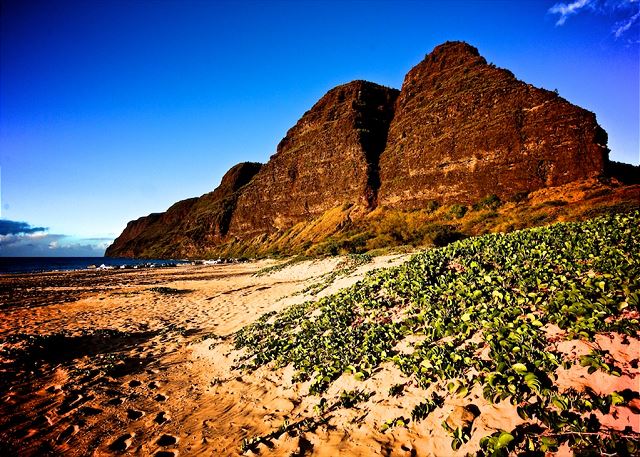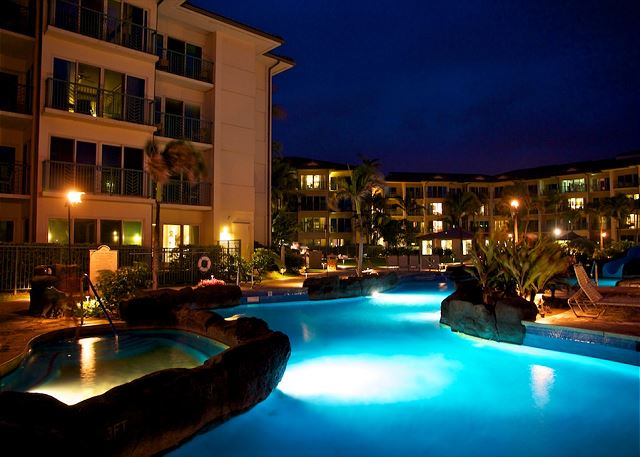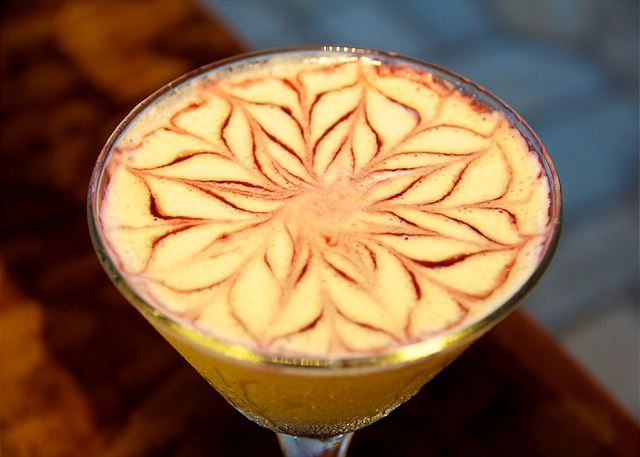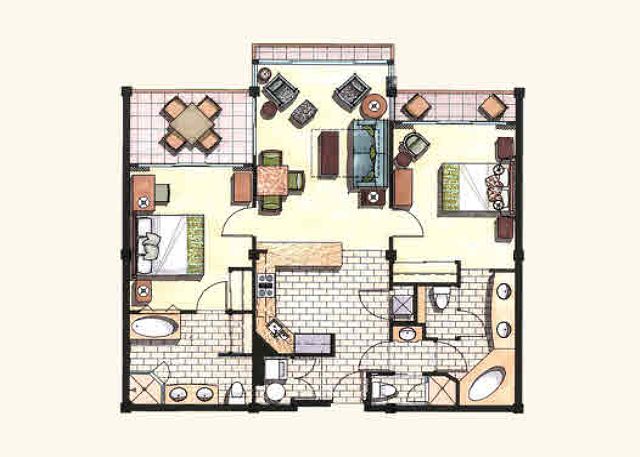 At the forefront of East Shore accommodation is the Waipouli Beach Resort. This World Class Resort provides luxury at your fingertips and offers opulent amenities for a variety of occasions.

This recently upgraded suite features 2 bedrooms and 3 baths, comfortably accommodating 2-6 people. The stylish interior includes a stately kitchen with a Wolf glass cooktop & oven, Sub-Zero refrigerator, granite counter tops, African Mahogany cabinets, three full bathrooms with Peruvian Travertine stone surrounds and two soaking tubs. Enjoy the clean design and convenient location, with the beach and boundless Kauai adventures just beyond your private lanai.

With grand appeal and prestige, this suite is one of the best value rooms at Waipouli Beach Resort.

- Located in Kapaa Town (East Shore).

- This impressive oceanfront resort features a variety of privately owned suites, condos, apartments and penthouses with state-of-the-art amenities at affordable prices.

- Amenities include central A/C, concierge service, fitness center, business center, tropical lagoon pool, jacuzzi and access to Oasis on the Beach (exceptional oceanfront restaurant).

- Centrally located on the Royal Coconut Coast, just steps away from restaurants, shops and the Kauai Bike Path. Great location to watch the sun and full moon rise!

Perfectly positioned to accommodate the desires of everyone, the East Shore of Kauai is rich with possibilities. Flanked by epic coastline and threaded together by the public bike path, this centralized location is the social hub of Kauai. Having recently experienced a trendy transformation, the Old Town of Kapaa maintains its historic charm, yet boasts novel offerings. The towns of Anahola, Wailua and Lihue also comprise the East Shore, and carry their own unique appeal. With diverse establishments and activities, you can explore cafes, restaurants, boutiques, adventure tours, aquatic explorations and more on Kauai's East Shore.

One of the most revered places on earth, Kauai inspires a state of awe within all of us. Brimming with beauty, the oldest inhabitable Hawaiian island has both withstood the test of time and matured into a land of fertile abundance. Lush jungles, white sand beaches and the alluring ambiance of aloha enchant each moment. Offering exceptional accommodations, adventures, cuisine and culture, vacationing on Kauai is a dream come true.

TA-117-402-5216-01
| | Nightly |
| --- | --- |
| August 16 - December 14, 2021 | $320 |
| December 15 - January 05, 2022 | $399 |
| January 06 - December 14, 2022 | $320 |
| April 15 - June 14, 2022 | $320 |
| August 16 - December 14, 2022 | $320 |
Thank you for entering your review. The review will become available to the system shortly.
42
42
Overall Rating:
4.8333
4.8333
Our Family Vacation
Rating:
1
5
5
Review Date: 10/25/2021
This was a WONDERFUL experience. The condo was perfect! It was clean, well stocked & a great size. We totally plan to stay here again. Everyone we talked to was lovely & helped if we needed anything. The restaurant on the property was also outstanding. The staff, food and service was great. We will be back! Thank you for making our family dream vacation a wonderful experience.
Perfect unit for 2 couples
Rating:
1
5
5
Review Date: 09/30/2021
The unit we stayed in A203 is perfect for 2 couples. There's a master suite on either side of the living room. The location is really good. There's Safeway across the street and it's also good for getting to different sides of the island. The unit was clean and had everything we needed. The beds and blackout shades were nice. Our unit was not an ocean view but we still had a nice garden view and ate breakfast on our balcony a lot. Would definitely stay here again.
Excellent stay
Rating:
1
5
5
Review Date: 09/02/2021
The condo and location are perfect. The quality of the furniture, fixtures, and appliances is very nice and well maintained. The pool area is so fun, with water slides and little waterfalls. Walking distance to shopping, so we stayed here for a few days without a rental car before going to the airport. If you have a late flight, recommend booking an extra night as there are no luggage storage options or facilities available.
Location Location
Rating:
1
5
5
Review Date: 01/09/2021
This property was beautifully maintained. Close to stores. Town was within walking distance,so was the beach. All the activities we planned were within driving distance.
First time visiting Kauai
Rating:
1
5
5
Review Date: 02/09/2020
The apartment is very spacious, and all the appliances and utensils looked new. A very pleasant stay for four people.
Manager Response: 02/11/2020
Response from Kauai Exclusive Management LLC
Thank you for choosing Kaua'i Exclusive as your host during your time here on the island! We hope to host you again in the future! Mahalo Nui, The Kaua'i Exclusive Management Team
Just Wow!
Rating:
1
5
5
Review Date: 02/01/2019
We island hopped so we stayed in a few other places for around the same amount. But nothing, I mean not even close was the experiance we had here. Their app made check in, messaging with questions, and the place was even nicer then the pictures let on. Consider it a double suite. While we did not have an ocean or pool view the huge amount of foliage lead us to believe we did. We were steps from the pool, the restaurant and the beach. While I dont consider the beach a swimming beach the view was great and the pool was awesome. There were families and couples but the way it is all set up there is plenty of room with the pool design to have your own area. Our room was a five star, even the appliances and woodwork were far exceeding my expectations for condo.
Kauai 2019
Rating:
1
5
5
Review Date: 01/29/2019
We loved,loved our condo. Was clean and comfortable for our little family. Would definitely return and recommend to friends and family.
Top Notch
Rating:
1
5
5
Review Date: 12/16/2018
Beautiful property at a reasonable price, was very happy with the location too.
Great time in Kauai
Rating:
1
5
5
Review Date: 08/18/2018
We had the best time in Kauai! Everything was beautiful- everywhere you turned. It was also great to come back to a beautiful condo each night. Had everything we could need. Comfortable beds, plenty of towels (since easy to do laundry right in the room). We had no problem making several meals in the Condo, when not wanting to go out.

We would totally stay here again, the next time we visit the islands. The kids said it was the best vacation they'd ever had. They also enjoyed the resort pool. Thanks again Kauai Exclusive- for making our stay so enjoyable!!
Wonderful suite in a wonderful location
Rating:
1
5
5
Review Date: 07/24/2018
The suite is excellent with a beautiful little garden under the window blocking the view of the parking lot. We ate on the porch and watched the chickens play. The apartment and the individual rooms are sound proof, that makes it easy to have 2 families with differencing time for rising in the morning or going to bed at night.
The resort itself is exceptional. The grounds are beautifully landscaped and well taken care of. The swimming area is great with 3 hot tubs (2 for adults and one for small kinds). At least when we were there, we could fish and swim in the Pacific.
There were a few small inconveniences which could easily be fixed. When we arrived, there were dirty dishes in the dishwasher. There is a set of beautiful knives, but they we not very sharp. There were no wash clothes for washing dishes or towels for drying dishes. The hand/shower soap and bath towels we adequate for a one or two day stay, but we stayed for a full week and so we were a bit short. When asked management fixed the problem quickly.
I would recommend this resort and this suite anytime. We had a wonderful time.


Perfect family resort
Rating:
1
5
5
Review Date: 07/05/2018
I don't have a single complaint. This resort was gorgeous, I would definitely stay here again! Everyone was so nice. Sherrie, our concierge, contacted me a couple days before we arrived and arranged for us to celebrate my parents 50th anniversary at a beautiful luau and she arranged a helicopter tour which was the highlight of our Kauai stay. Our room was very clean and well supplied. There was a lot of traffic but its an easy walk across the street to Safeway, Starbucks and other shops. Oasis, the restaurant at the resort, had delicious food.
Great condo
Rating:
1
5
5
Review Date: 04/26/2018
We thoroughly enjoyed ourselves at this resort. Were pleasantly surprised by the Oasis restaurant located right on the beach. Walking distance to shopping and other places to eat. Although we didn't do much cooking the kitchen had everything we needed.
Waipouli Beach Resort Review
Rating:
1
5
5
Review Date: 04/09/2018
Absolutely loved our experience in Kauai! It was beautiful and the resort was great! Would definitely would recommend this resort to others. It was very clean, staff was friendly and helpful. The pools were very nice and being on the beach, a plus! I am hoping to make it back again sometime for sure!!!
Our week in Kauai
Rating:
1
5
5
Review Date: 04/02/2018
Everything was great! Thanks so much for being available whenever we needed something.
Waipouli Condo Review Feb 2018
Rating:
1
5
5
Review Date: 03/07/2018
Arrived at our Condo and realized I had yet to receive the door combo. One quick call to our management contact and we were in. This BY FAR was the best condo I have ever stayed in. Clean, everything you would possibly need and lots of amenities. The grounds are perfect and staff awesome. Kudos to Jude who works the amazing pool area. This will be our No.1 spot to stay! Out did all the others from Poipu to Princeville! The resort is centrally located to everything. Fill the subzero frig from the nearby grocery stores or open markets, close to city bus lines and downtown Kapaa. 7 miles from the airport and the halfway point between north and south on the island. Beach is quiet and always can find a spot to relax. Sunrises are amazing at the restaurant on the property and close to bike path to either north or south on the island. Walking distance to the best coffee at JAVA KAI in downtown Kapaa!
Great Condo for Two Couples
Rating:
1
5
5
Review Date: 02/02/2018
We would recommend this property to anyone! It was very clean and well maintained. We were provided with ample basic kitchen and bathroom supplies (garbage bags, toilet paper, paper towels, cleaning supplies, a few boxes of laundry soap, basic spices, cooking spray, cling wrap and foil). The kitchen is well supplied with dishes and cooking utensils.

The bathrooms had 4 big comfy bath towels each and a few face cloths and hand towels. Beach towels were provided at the pool which you sign for and exchange whenever needed.

The washer/dryer in the unit worked great and made it easy to pack light. The two master suites made sharing this condo with another couple absolutely perfect. The beds are very comfortable (the king size bed is a bit firm and the queen size bed is very soft).

There is a boogie board, snorkel set, beach chair, iron, ironing board, and a cooler bag in the unit. The view from the lanai is into the parking lot and is in a bit of a dark corner. However, there is plenty of foliage that blocks some of the parking lot view and definitely makes it a bit nicer. We didn't spend very much time in the condo as we spent every day exploring this beautiful island, so the lack of a beautiful view was not really a problem for us.

The location of this property is very central which is great and it is only about 15 minutes to the airport. Grocery stores, shopping, and restaurants are all within walking distance. There is an ice cream shop (Tropical Dreams) across the street that has dairy free soft serve which is amazing!! Down the street is a Mexican restaurant called "Verde" and the food there is absolutely delicious!

Overall, we had a wonderful time on Kauai and we would definitely consider staying at this resort again.
Januruary Kauai
Rating:
1
5
5
Review Date: 01/18/2018
Very good experience. Condo was clean, nice layout. High quality furniture. Beds were very comfortable. Pool area was well maintained and had plenty chairs and chassis lounges. location was great with a nice beach just steps away. was really cool to whale watch from the beach. Last day, we seen 3 whales do full breeches. my only negative (not a big one) the exterior of the buildings are in need of some maintenance. Nothing a little paint and TLC won't take care of.
We Miss You
Rating:
1
5
5
Review Date: 01/12/2018
The property was excellent. We stayed in building A. 2 units. Both were great. Kitchen and the house is fully equipped/furnished. Everything was very comfortable. Only crib would be the ladles were heavy and large sized. So if you're cooking for a smaller family, take your own. Pots and pans were sufficient. Washer/Dryer was useful every single day. The private beach behind the resort was awesome and so close.. The pool was the best highlight for the kids. They loved the slides. Everything was clean... sufficient towels given each day. Chat concierge was awesome... from the time we booked to the time we checked out, I was constantly chatting with someone from the property who would answer all my Qs, and provided necessary help. Will definitely recommend to friends and others.
Beautiful place
Rating:
1
5
5
Review Date: 12/20/2017
Wedding Planning Trip
Rating:
1
5
5
Review Date: 11/23/2017
I've stayed at this resort before and it was an easy choice to return. The accommodations are very nice. No complaints. We'll be back in February.
Fantastic place to stay!
Rating:
1
5
5
Review Date: 09/06/2017
This was a most wonderful resort in a great location to get around the island. The unit we stayed in was super clean and spacious. We loved it.
As well, it was very easy to deal with the agency and it provided a lot of info...very smooth.
Apartment A203
Rating:
1
5
5
Review Date: 08/31/2017
This apartment was just as advertised. It was perfect for 2 couples and was clean, neat and had everything you could want when staying in Kauai. The location was perfect with all amenities within walking distance. Response from agent was very quick and informative. The grounds and pool area were amazing and the ocean at your doorstep.Would not hesitate to rent this apartment again if we are ever lucky enough to return to the beautiful island of Kauai.
Family Stay in Kauai
Rating:
1
4
5
Review Date: 05/23/2017
Very convenient location,clean accommodation, great restaurant on property, fast efficient booking process, nice place.
Love Waipouli Beach Resort!
Rating:
1
4
5
Review Date: 04/06/2017
Convenience of having a grocery store across the street AND living beachside. This is a beautiful resort. Stayed here 4 years ago, and this year there was some obvious wear (paint peeling on outside of building), but they keep the pool areas and condo pristine. No view in A203, but the lanai is in the shade/ private and quiet for most of the day. Condo is close to parking and pool entrance, too.
Great vacation on Kauai
Rating:
1
5
5
Review Date: 03/16/2017
A203 was great. Clean, convenient, and well stocked. Very beautiful place to call home as we explored Kauai. We loved the oasis grill for breakfast Bloody Mary's and mai tais. Close to the beach with great view from the restaurant. No ocean view from A203. Also enjoyed the sand bottom hot tubs. No problems with booking or management. Very nice. We would choose them again!
Scott and Brenda Kauai visit 12-17-16 thru 01-01-17
Rating:
1
5
5
Review Date: 01/20/2017
Yes we enjoyed our stay, I would of liked to bring our family Pug that was my only disappointment
Waipouli Beach Resort
Rating:
1
5
5
Review Date: 01/06/2017
Great location to get to all points of the island. Good facilities for cooking your own meals, and very convenient to grocery store. Sunrise is wonderful. Kauai Exclusive Management staff was extremely helpful. We would come here again.
Very comfy place.
Rating:
1
5
5
Review Date: 11/18/2016
Very nice two bedroom unit. Very clean and comfortable. Kitchen is stocked with plenty of pots and pans. Dishes, utensils, washer, dryer and dish washer. The pool was awesome,just steps away from the beach. Although the beach is rocky and not good to swim in ,there are beaches near by that are very nice and good for swimming. I would recommend this resort to my friends and family.
Great Experience!
Rating:
1
5
5
Review Date: 09/25/2016
Our stay at the Waipouli Beach Resort A203 was better than we anticipated. The condo was clean, spacious and comfortable. Our party consisted of myself, husband, adult son and his girlfriend. It was our first trip to Kauai and we found being on the east side of the island was central to all of the activities we had planned. We hope to return and I will definitely contact Kauai Exclusive Management again.
A Great Stay in upscale beach condo
Rating:
1
5
5
Review Date: 09/13/2016
We had a great time in the beautifully furnished condo . Centrally located on the beach resort with nice pool ,& "Oasis" bar and grill on premises. Take advantage of the Safeway right across the street but really , the cluster of food trucks in town were our awesome go to for fish tacos and burgers to die for! And, hello , it's vacation - I'm not cooking !
Great place for families or couples!
Rating:
1
4
5
Review Date: 06/20/2016
We stayed in A203 and we're extremely impressed. It was nicer that the pictures. We were worried it was going to be noisy being on the 2nd floor but it was really quiet. We didn't hear anything.
The beds were really comfortable and had nice sheets and pillows.
The kitchen was gorgeous and even came with a Nespresso machine with many different pod flavors to try. It was a pleasant surprise. They also had a regular coffee maker as well (for those that like regular coffee).
The pool was great with 3 spas (1 for families,2 for adults), 2 slides, waterfalls and a little sand pool for the little ones.
The only problem (which came be a big one) is that you are only allowed 6 wristbands for the 2 bedroom or 4 for the 1 bedroom. The wristbands are for the pool entrance. We were in Kauai for a wedding and most of our family stayed at a different hotel that had smaller rooms that what we needed. Well, we couldn't hang out at the pool together because of this rule. This was pretty sad considering we had family that we hadn't seen in awhile and wanted to hang out at the pool with. They wouldn't budge on this rule. We even offered to pay for a couple more wristbands but had no luck. This was not told to us prior to the visit either.
Amazing Vacation Rental for the Whole Family
Rating:
1
5
5
Review Date: 04/22/2016
Great location! It is so close to everything. The grounds are absolutely beautiful and well cared for. The condo is beautiful and very family friendly. Love that the the are Smart Tvs with Netflix and Amazon. The pool is very large, with a lazy river and two water slides. There is also a sand pool for the kids. Which was amazing because they could play and not worry about waves. If you are looking for a place that is luxury, full of comforts and family friendly this is the place to stay.
Apartment in Kauai
Rating:
1
4
5
Review Date: 03/14/2016
It was a well appointed apartment that had everything we needed. We were disappointed by the lack of a view, but the beach and pool were easily accessible as soon as we went down the stairs.
On two occasions we asked for more blankets but they were not provided.
Manager Response: 03/15/2016
Response from Kauai Exclusive Management LLC
Aloha Seema, Thank you for being our guest in A203 and for your important feedback! To our knowledge we did not receive any requests for extra blankets so we're not sure who you spoke with or made the request with... We are on property 7 days a week, we have someone on site and in the office available to help 24/7 and we take great pride in our guests requests being met in a timely and professional manner. We hope we have the opportunity to host you and your family again and that any requests you have we can take care of for you in a timely manner. Mahalo, Kauai Exclusive Management
Great location
Rating:
1
4
5
Review Date: 02/24/2016
Resort was great but never received the second vehicle parking pass.

SUPERO LAS EXPECTATIVAS
Rating:
1
5
5
Review Date: 02/21/2016
QUEDAMOS MUY CONFORMES CON EL RESORT. REALMENTE ESTA TODO ORGANIZADO PARA PASAR UNAS MARAVILLOSAS VACACIONES. DESEO ME INFORMEN SOBRE OTROS RESORT QUE TENGAN PARA ALQUILAR.MUCHAS GRACIAS
kauai Vacation
Rating:
1
5
5
Review Date: 01/03/2016
The Condo is beautiful! The furniture is new, beds are comfortable and kitchen is stocked. It was perfect for my husband and I and the other couple traveling with us. It's in a great location. The staff was helpful answering all my questions and helping me find the perfect place for us. The concierge service is fantastic! Thomas went above and beyond while helping us plan our trip, schedule excursions and just give us suggestions on what to do. I LOVE EVERYTHING ABOUT THIS PLACE!
Waipouli Beach Resort A203
Rating:
1
5
5
Review Date: 11/02/2015
The Waipouli Beach Resort was a wonderful place to stay. A203 was beautiful and very clean. The property was well-maintained and the location couldn't be better. We would definitely recommend this resort and condo to anyone.
6 Stars
Rating:
1
5
5
Review Date: 07/19/2015
Luxury accommodations at beautiful upscale resort.
Rating:
1
4
5
Review Date: 06/01/2015
Our grown family of four stayed for one week and thoroughly enjoyed the resort. Luxury condo, with wonderful furnishings and modern amenities. Modern kitchen, comfortable leather sofa, two bedroom, and three and a half baths made it ideal for four people. Everything was spotlessly clean and well maintained. It is across the street from Safeway which is very handy and there are many good restaurants and shops close by. The management team was always at hand and the concierge was a great help. The pool area was the highlight of the resort with beautiful pool/s, waterslide, and seating areas. Driving from the resort to other areas for the island is somewhat slow but that would be the case anywhere as the traffic is heavy and the speed limits are low. Now for the negatives; we did not like the shower spray on the shower heads and the lanai faces a parking lot although it was priced accordingly. The beach is not recommended for swimming so that is a consideration, but they do provide beach chairs. We ran out of hot water one morning with four of us showering so beware the long showers. With all that said it is a lovely resort and we would consider coming back.

We will return to Waipouli beach resort!
Rating:
1
5
5
Review Date: 04/26/2015
The management team was excellent and very accommodating to the few needs we requested. Thank you.
Great central location
Rating:
1
4
5
Review Date: 04/03/2015
Condo was very spacious, comfortable bed, everything but a can opener in the kitchen. Lots of pots/pans/ coffee nespresso maker. Would definitely stay again. Don't book for the beach though. Beautiful views but not a awimmavle for kids. Great location for traveling to the north shore and south shore. Right across from two grocery stores and small shopping centre. Only 15 to airport. Also keep in mind checkout is 10am so you may need to find a shower if your flight isn't for 12 hrs later Kids loved the pool, great restaurant on site too
Great fit for our family
Rating:
1
5
5
Review Date: 02/23/2015
We were extremely happy with our stay with our family at the Resort. The design, the upkeep and the overall feel made every day relaxing and fulfilling. The room had everything we needed and was clean and well managed. The children were excited every night to hit the resort lazy river and pool and meet up with new friends. The music Wednesday nights from the local restaurant was a joy and the morning sunrise started our day out right.
Your request has been sent. We look forward to meeting all your vacation needs!
Use of this website constitutes acceptance of the KauaiExclusive.com Terms and Conditions and Privacy Policy.
©2020- Present KauaiExclusive.com, Inc, All rights reserved. | Website Design by Beyond Pricing