waipouli-beach-resort-a107
waipouli-beach-resort-a107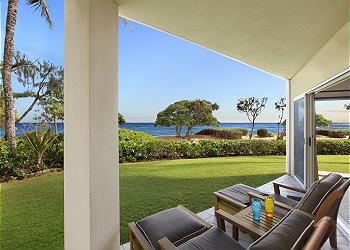 Waipouli A107 LARGE suite closest BEACH FRONT
https://www.kauaiexclusive.com/rentals/properties/waipouli-beach-resort-a107/
Waipouli A107 LARGE suite closest BEACH FRONT | Vacation Rental in Kauai
A107 King Waipouli BEACHFRONT Ex large / DISCOUNTED 2020 rates EASY Cancel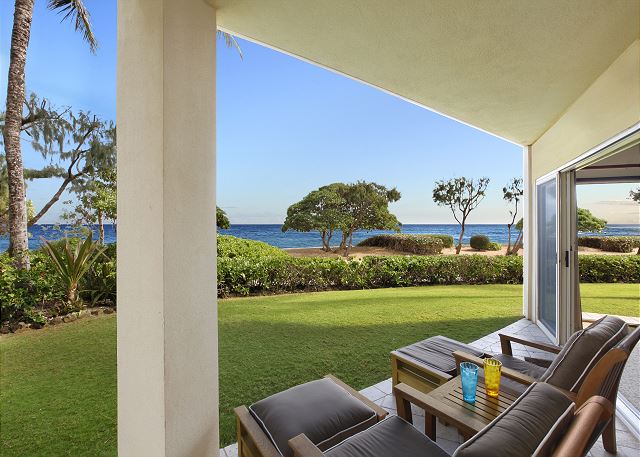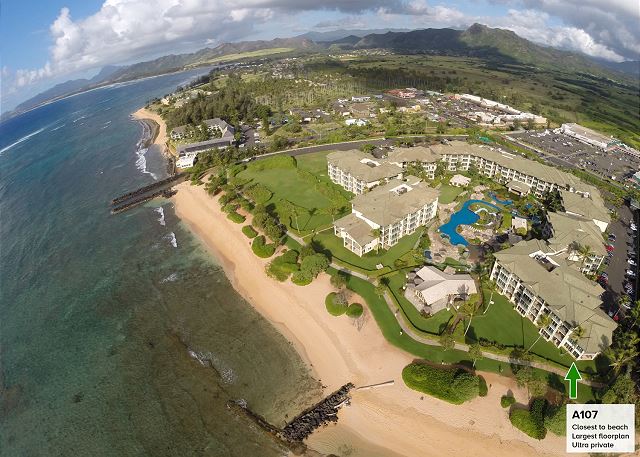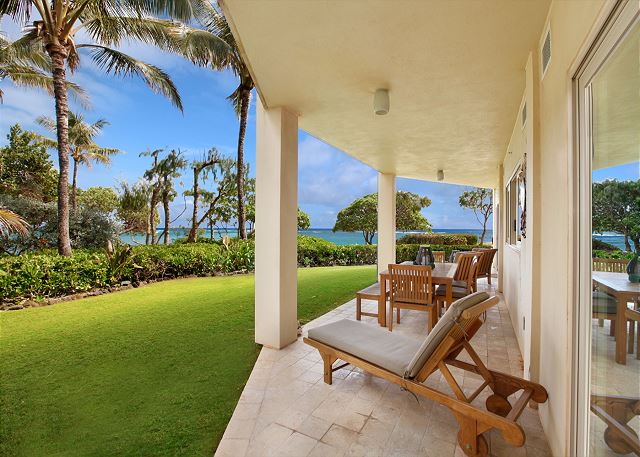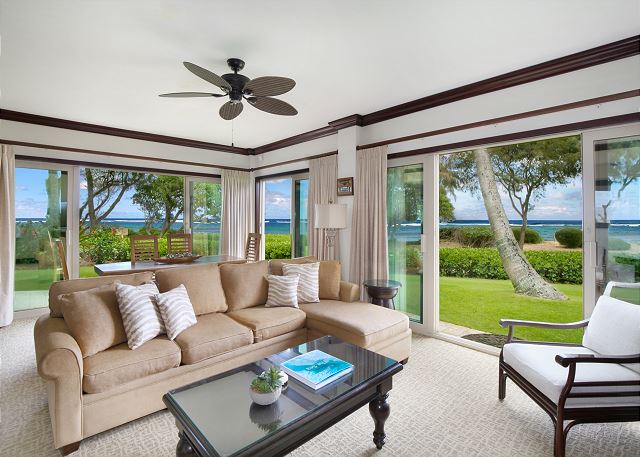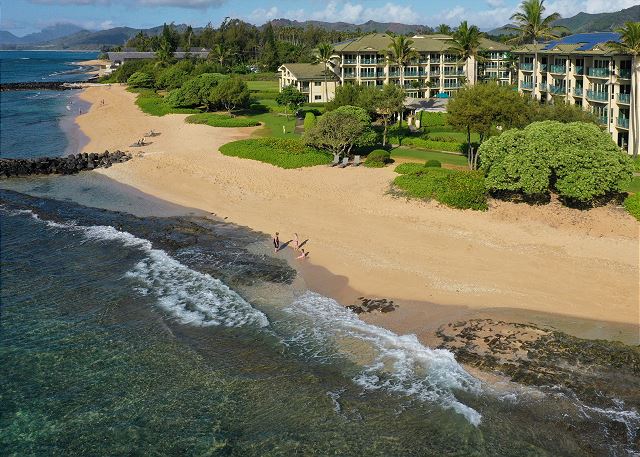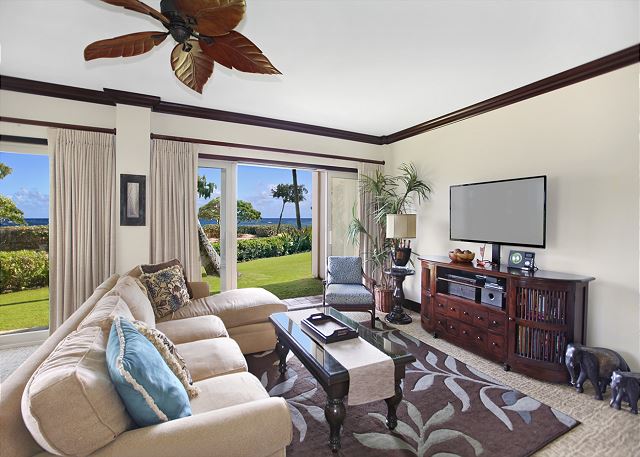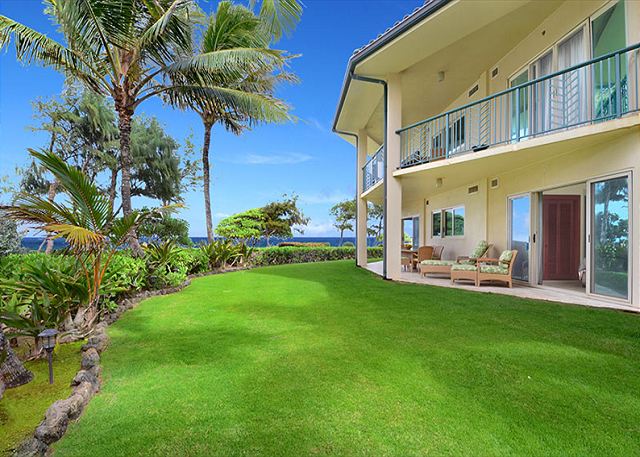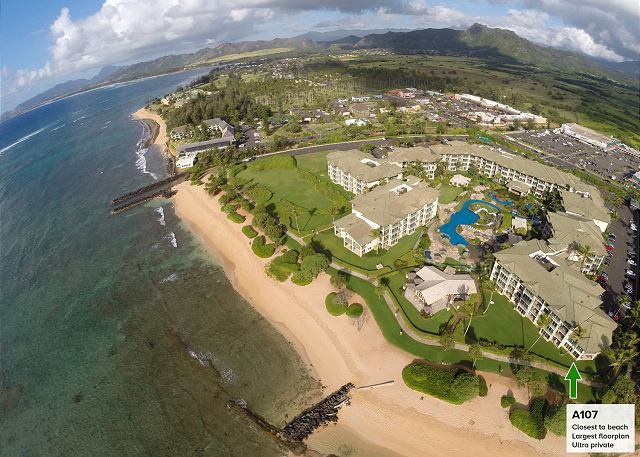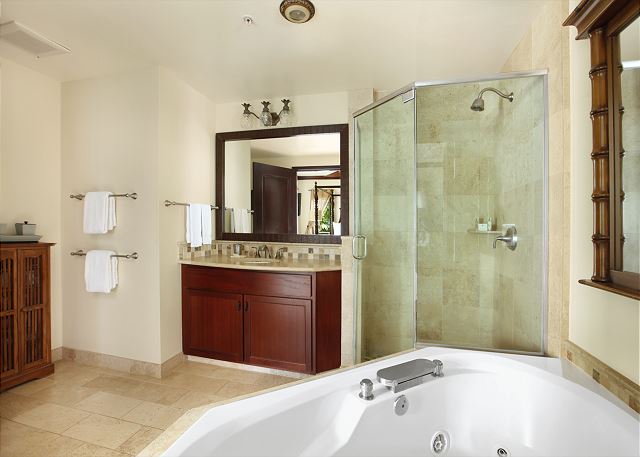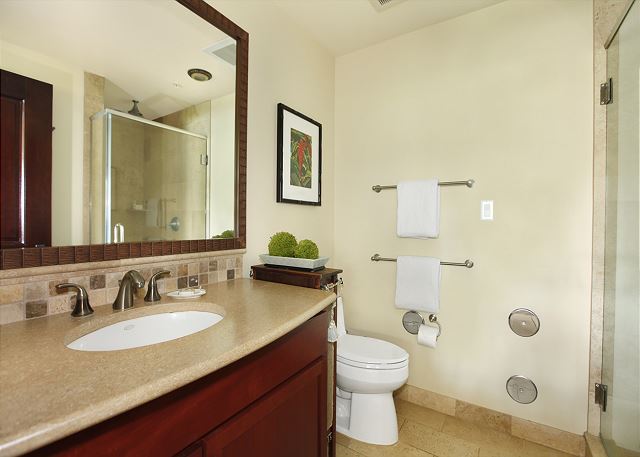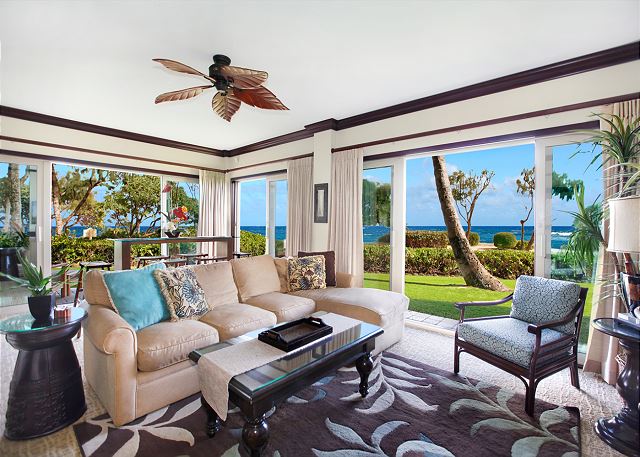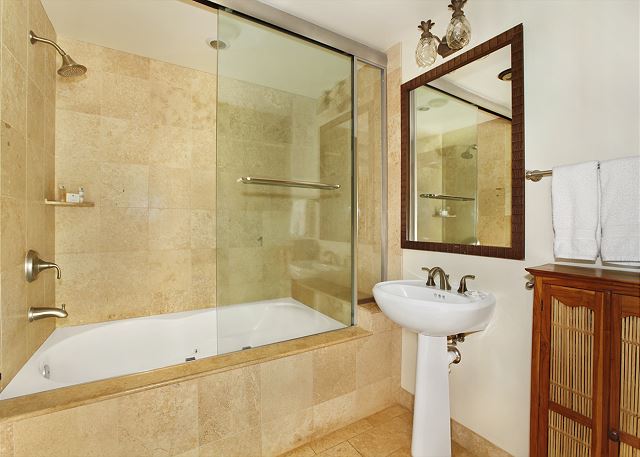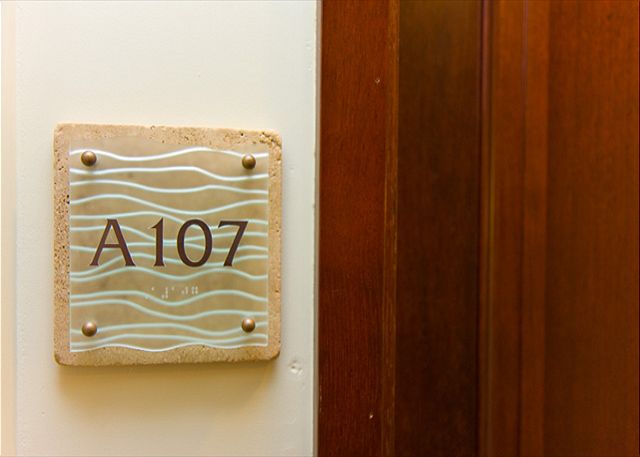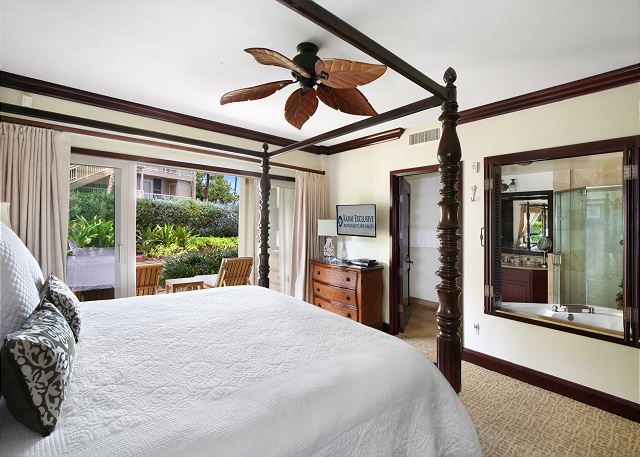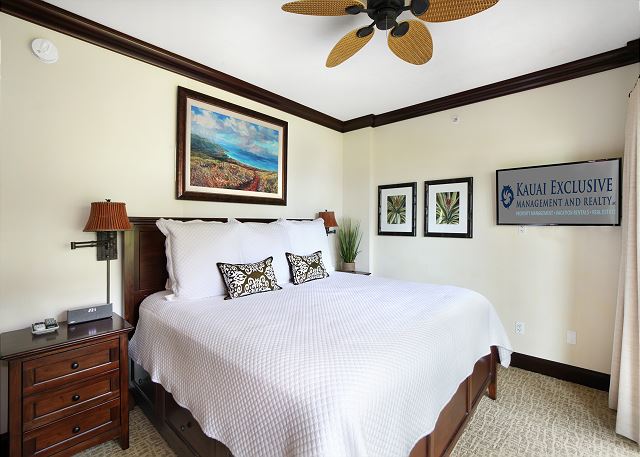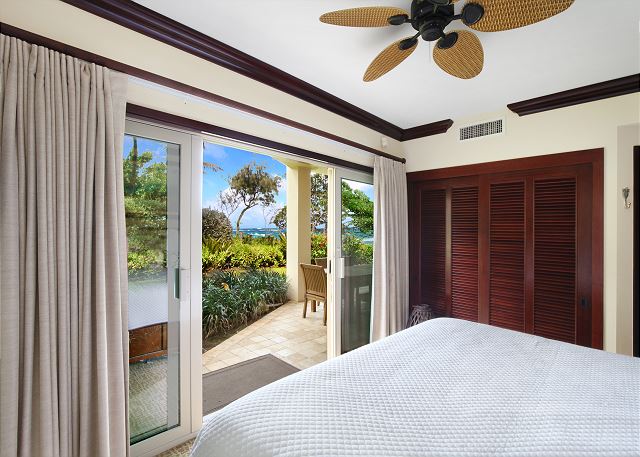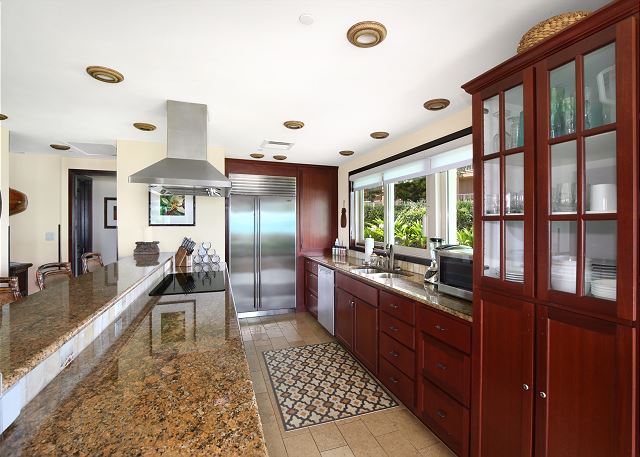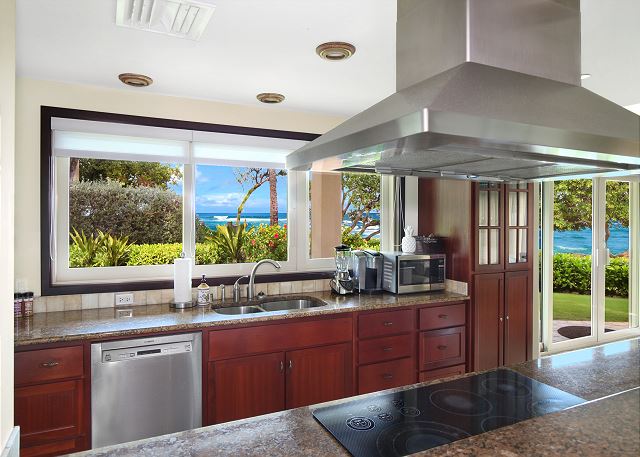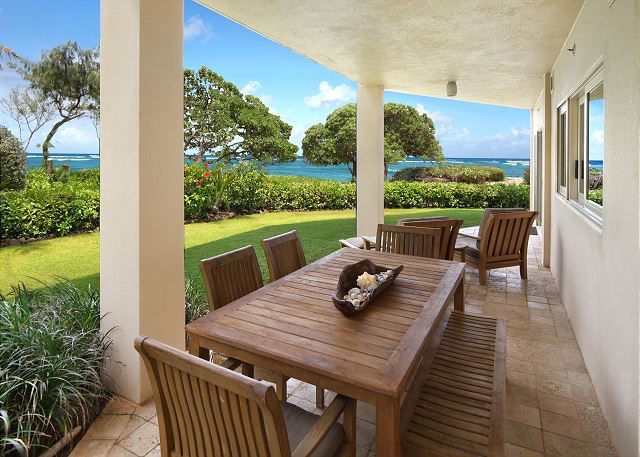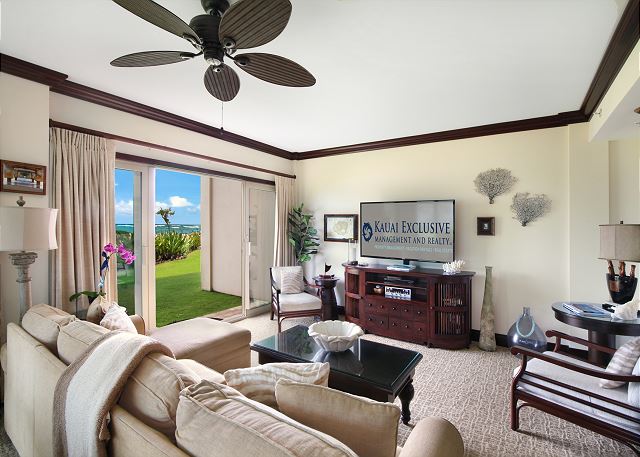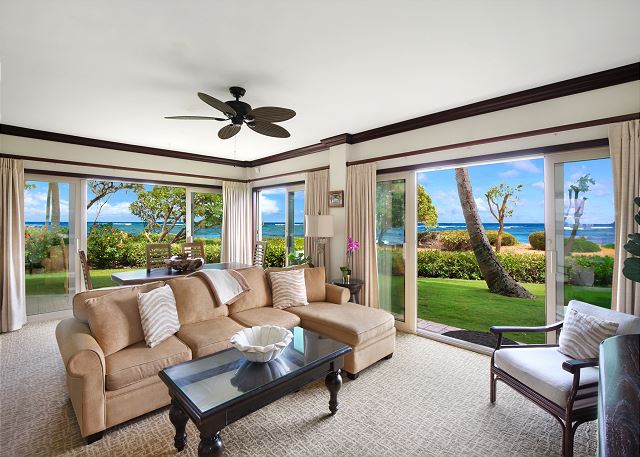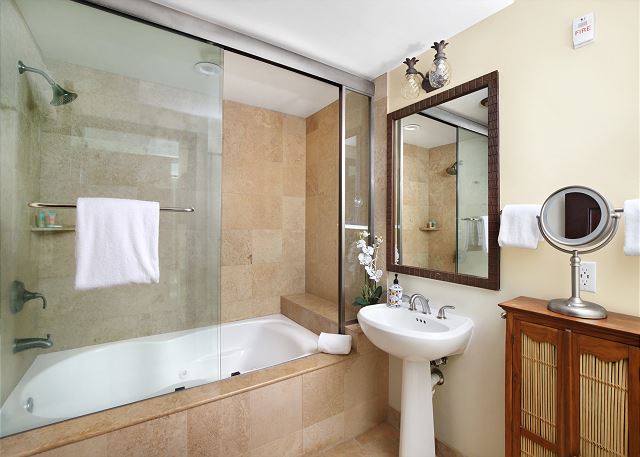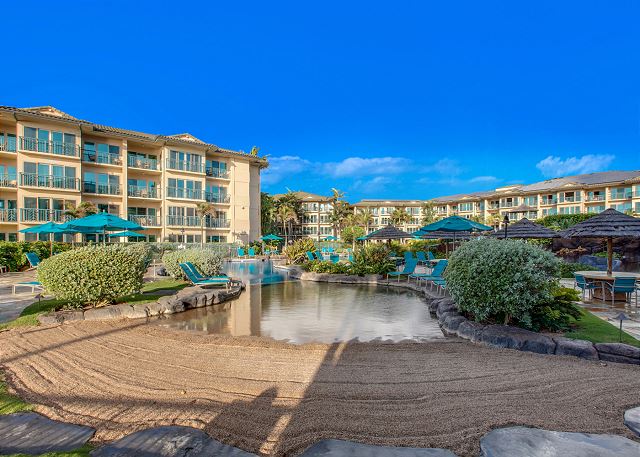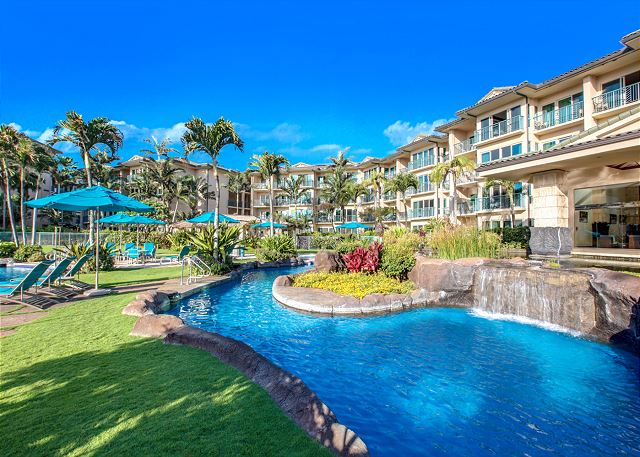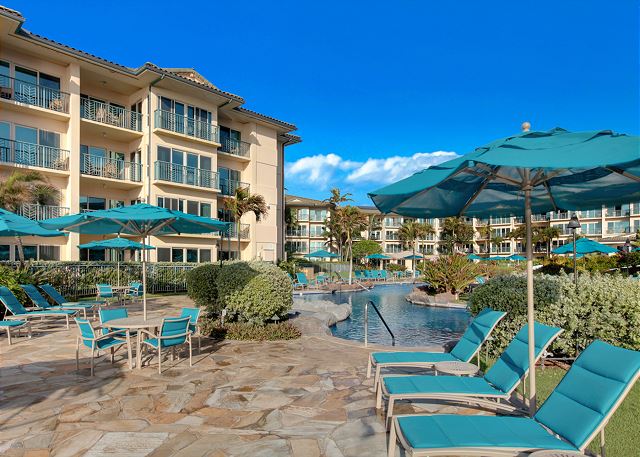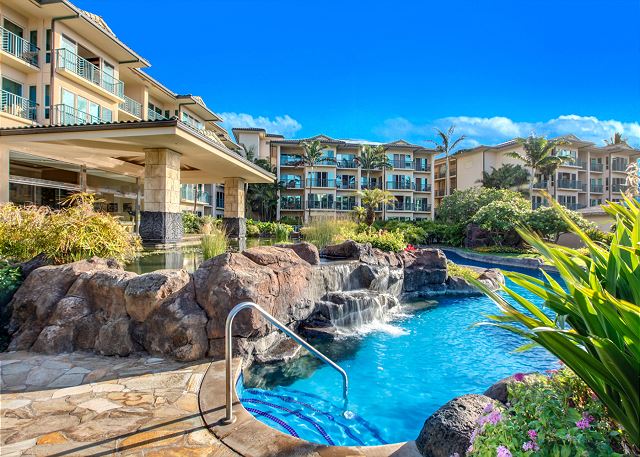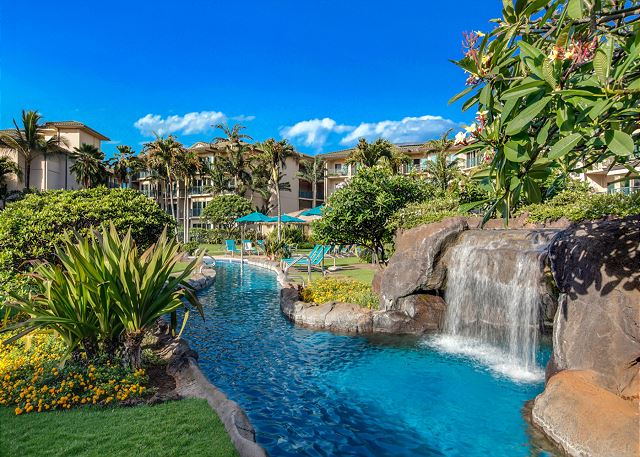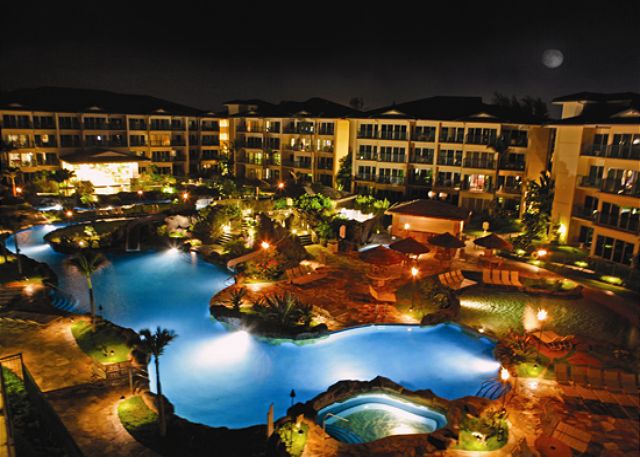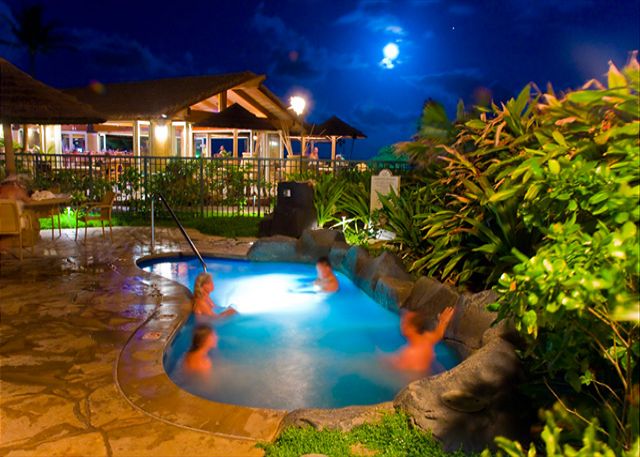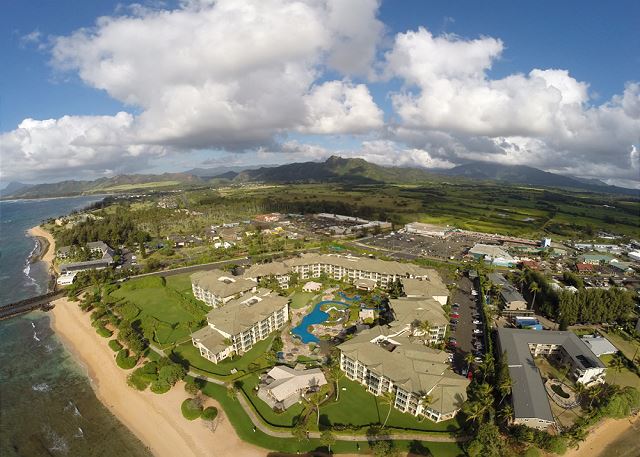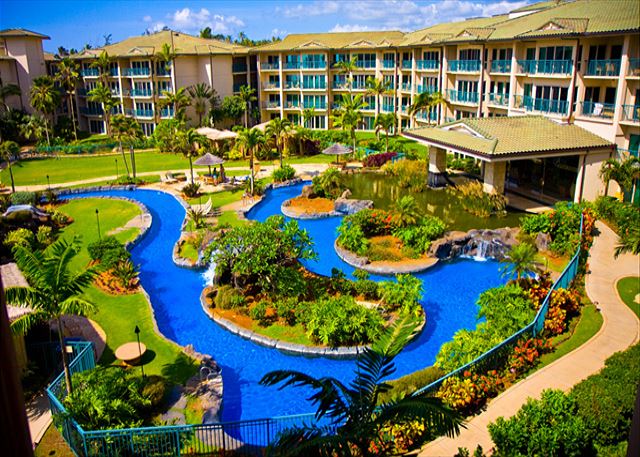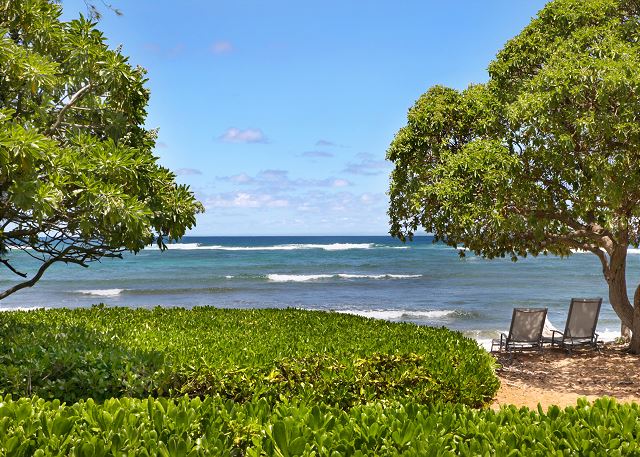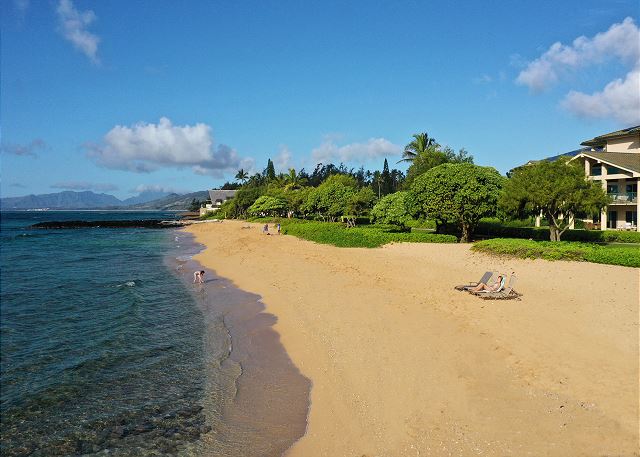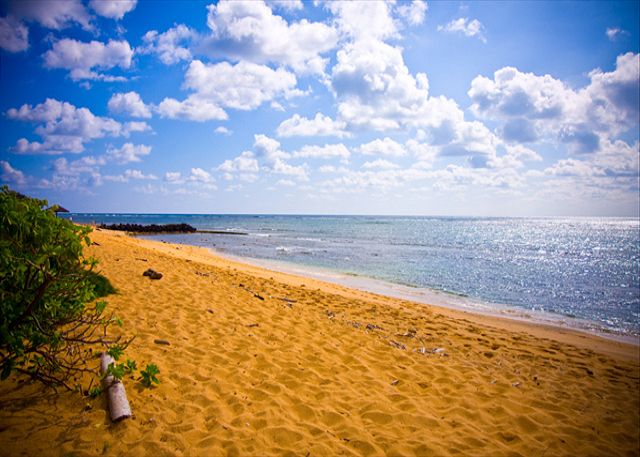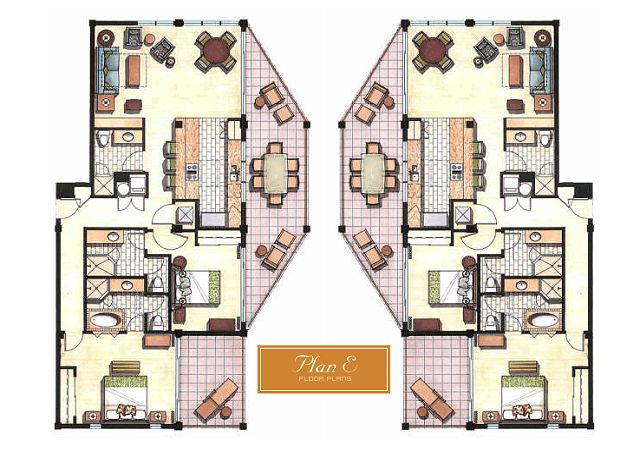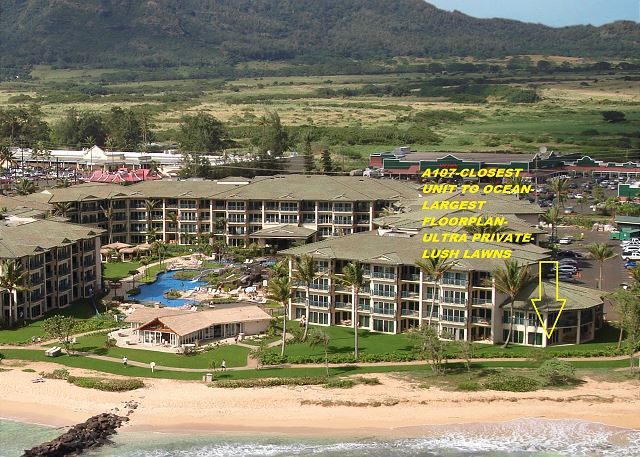 A107 "The King" if fit for and has housed movie stars! This PRIME end-cap penthouse is the closest suite in the entire resort to the ocean. Your private lanai leads straight to the beach, upon vibrant green lawns and palm-shaded paths.

At the forefront of East Shore accommodation is the Waipouli Beach Resort. This World Class Resort provides luxury at your fingertips and offers opulent amenities for a variety of occasions.

Comfortably sleeping 6, this 2 bed and 3 bath penthouse is suited for royalty. The extra-large floor plan features interior designing by the renowned Ad-Libb Designs, while an exquisite Hawaiian motif reminds you of paradise found. Enjoy soaking tubs, rare furnishings, top-of-the-line amenities and an unbeatable view! This penthouse is a rare find, fit for a king and queen.

- Located in Kapaa Town (East Shore).

- This impressive oceanfront resort features a variety of privately owned suites, condos, apartments and penthouses with state-of-the-art amenities at affordable prices.

- Amenities include central A/C, concierge service, fitness center, business center, tropical lagoon pool, jacuzzi and access to Oasis on the Beach (exceptional oceanfront restaurant).

- Centrally located on the Royal Coconut Coast, just steps away from restaurants, shops and the Kauai Bike Path. Great location to watch the sun and full moon rise!

Perfectly positioned to accommodate the desires of everyone, the East Shore of Kauai is rich with possibilities. Flanked by epic coastline and threaded together by the public bike path, this centralized location is the social hub of Kauai. Having recently experienced a trendy transformation, the Old Town of Kapaa maintains its historic charm, yet boasts novel offerings. The towns of Anahola, Wailua and Lihue also comprise the East Shore, and carry their own unique appeal. With diverse establishments and activities, you can explore cafes, restaurants, boutiques, adventure tours, aquatic explorations and more on Kauai's East Shore.

One of the most revered places on earth, Kauai inspires a state of awe within all of us. Brimming with beauty, the oldest inhabitable Hawaiian island has both withstood the test of time and matured into a land of fertile abundance. Lush jungles, white sand beaches and the alluring ambiance of aloha enchant each moment. Offering exceptional accommodations, adventures, cuisine and culture, vacationing on Kauai is a dream come true.

TA-137-769-1648-01
| | Nightly |
| --- | --- |
| December 15 - January 05, 2022 | $549 |
Children's Ocean Swimming Area

Oceanfront Bar and Grille
Thank you for entering your review. The review will become available to the system shortly.
86
86
Overall Rating:
4.7558
4.7558
Beautiful
Rating:
1
5
5
Review Date: 10/13/2019
We've stayed in the same unit twice now and love it! Our 2 bed, 3 bath unit was very well stocked, didn't need to buy a bunch of everyday items. The unit is also very beautiful.
Waipouli Beach Resort - A107
Rating:
1
5
5
Review Date: 09/16/2019
We stayed in A107 - Beautifully decorated with Hawaiian pieces and art - Very spacious - Directly ocean front as well!
Anniversary trip
Rating:
1
4
5
Review Date: 09/10/2019
Overall the condition of the condo was not clean
1. Toilets were not cleaned, urine left under the seats
2. Bathroom sink plug broken
3. Rugs and kitchen had not been swept, sand and dirt everywhere
4. Dirty light switch covers, walls and mucus on the bathroom toilet walls
Nice condo if it was maintained better, we stayed here 2 other times about 6 -7 years ago and the whole property seems to be taken care of so much better. We did not see the care taken on the grounds as before and the stucco is flaking and falling off everywhere.

Ground floor oasis
Rating:
1
5
5
Review Date: 08/09/2019
Great location, high end appliances and and furnishings. Loved everything about the unit. The pool and restaurant were great and grounds were nice.
Beautiful condo
Rating:
1
5
5
Review Date: 07/09/2019
Very nice, well stocked condo. This condo is nicely furnished with comfortable beds. Great location in the resort with beautiful views.
Excellente!
Rating:
1
5
5
Review Date: 03/27/2019
Had a great stay. Property had all the amenities. There was a mishap with the cleaners knocking on the door at 8am in the morning at our last day. I was nude running around trying to find my clothes, with my ding dong flapping side to side, trying to answer the door and pretend everything was normal. Other than that, I would recommend it.
Amazing Vacation
Rating:
1
5
5
Review Date: 09/12/2018
The property is even better than expected. From arrival to departure we enjoyed his property. The location is perfect. Private yet access to everything, perfect location. Enjoy the sunrise from your private outdoor space or comforts of the living room. We enjoyed a day trip with Holo Holo as recommended by Sherrie our concierge- Amazing excursion. Our Kayak trip with Wailua Kayak did not disappoint either. Street burger and Monicos restaurants should not be missed. This property made you feel at home on vacation everything you needed was thought of. Only suggestion was the island exhaust hood did not seem to work well and the oven door needs adjusted as it is quite a heavy door and drops on you unexpectedly. Regardless of those two items this unit is and was worth every penny. Thank you for sharing it with our family. Aloha!
great experiance
Rating:
1
5
5
Review Date: 09/04/2018
The unit was excellent! the host was responsive and the unit was well kept and in an excellent location. We enjoyed our stay very much and would definitely rent this unit again.
Perfect!
Rating:
1
5
5
Review Date: 08/20/2018
Perfect.. easy, beautiful, perfect location...we will be back!
Fav place to stay!
Rating:
1
5
5
Review Date: 07/12/2018
We have been staying in this unit for several years! We love the property and location of the unit. Kauai Exclusive is extremely responsive and offers top notch service. Staying here over the years, we have noticed the unit is not in the same shape it had been in years past. The fan in the main living area was not working, several of the screen doors were damaged, one of the curtains in the living room was tattered, and the blinds in the kitchen were stained and not cleaned. Despite these small items, we had a great time. We would love to see these items addressed for our future stay.
Manager Response: 07/12/2018
Response from Kauai Exclusive Management LLC
Aloha, Thank you for your feedback and for being our guest in A107! We appreciate your valuable feedback regarding items that need some attention. We will be sure to have our team address these issues and get them resolved. Mahalo, Kauai Exclusive Management
A107
Rating:
1
4
5
Review Date: 03/12/2018
Outstanding
Rating:
1
5
5
Review Date: 03/08/2018
A wonderful condo! Well appointed, clean and well maintained. Could not ask for anything more!!

We had an issue with the router (no wifi) but it only took one call and the problem was fixed.

Across the highway is Safeway & Foodland. A Ross dress for less is also due to open. Additionally, there are a few good eating spots in the strip mall, though we recommend you eat in rather than take-out!
If you are looking for a relaxing, stres free holiday, then start right here.
Beautiful place
Rating:
1
5
5
Review Date: 02/26/2018
Ideal location with beautiful views and great pool. Clean, well-maintained home with everything we needed. We'll be back.
Dream Vacation
Rating:
1
4
5
Review Date: 02/21/2018
The condo was pretty much as described - more on the corner lot than anticipated & thought master bed would be closer to beach rather than guest bedroom, but still overall beautiful resort and condo was in excellent condition
A107 at New Years
Rating:
1
5
5
Review Date: 01/05/2018
My family and I absolutely love Waipouli Resort. We felt welcome and very much at home in our condo. It seems to be in the heart of the island making access to all the sites and activities so easy. We especially enjoyed the Kauai photography hiking tour and the Kipu Ranch 4 wheel adventure. At the resort we saw whales and seals, as well as breathtaking sunrises each morning. No one could ask for more. When we did have a problem with the unit, it was fixed quickly and professionally. This is my second stay here and I will continue to recommend this property to my friends. Much mahalo to you all!!
Family Spring Break
Rating:
1
4
5
Review Date: 05/16/2017
Once again, absolutely fabulous! We've been coming to Kauai for years with extended family. We discovered Waipouli Beach Resort a few years back and have stayed here ever since. We absolutely love staying at Waipouli Beach Resort in the King Waipouli. It is located on the Eastern side of the island in Kapaa. This is a prime location of the island with convenient shopping and amenities within walking distance and numerous restaurants within walking and driving distance. The location allows for easy travel North or South for island exploring in Poipu, Princeville and Hanalei. King Waipouli is well maintained and in great condition. The management company is the best. If there is something wrong or in need of repair they are quick to repair it. Absolutely, the best customer service! Love it so much we are looking forward to next years trip already!!
Wonderful Week
Rating:
1
5
5
Review Date: 03/19/2017
We had a fabulous time. While this condo is the dream of Hawaii condos we don't want to tell folks about it so that it is sure to be there for us when we come back. Location was great, everything was clean, all the item we needed in the kitchen and a view to die for. We spent days at the pool and made a trip to the spa. It was a great week.
Exceptional Unit and Property
Rating:
1
5
5
Review Date: 03/15/2017
This was by far probably one of the best vacation units we have ever rented! Especially spacious for 2 couples, great kitchen, really nice furnishings, fantastic sunrises every morning, right on top of the water, and 100' from a fabulous restaurant and pool area. It's also convenient to shops, groceries, restaurants and a long oceanfront bike and running trail. We truly had a fantastic week here!
Our Stay in A107 at Waipouli
Rating:
1
4
5
Review Date: 02/22/2017
Overall very good the location was superb, the little city of Kapaa was adorable and the local residents very quite kind. The unit itself was nicely laid out and useful however their were a few things that could be improved such as having coat hangers an general clothes hanging. Too many locked drawers so no where to put clothes in drawers. No dining table was a loss and eating st the high top bar table wasn't comfortable as I would have hoped
Lastly for $600/night a real coffee maker such as Nespresso or a n espresso machine should be available
Again overall very nice and would and probably will be back although might try another unit
Beautiful condos in Kauai
Rating:
1
5
5
Review Date: 12/27/2016
We rented two condos next to one another for 5 days this past December. The condos were beautiful. Very spacious, clean, full kitchen, excellent views of the ocean. The pool was wonderful and there was a small beach space right by our condos. This was a great place to stay with a large family!
An amazing anniversary celebration
Rating:
1
5
5
Review Date: 10/28/2016
The location of this condo is the best on the property, it was spacious and had everything we needed.
We would not consider staying anywhere else when we come back to the island.
Mahalo from the bottom of our hearts
Wonderful stay
Rating:
1
5
5
Review Date: 09/04/2016
Rarely does the unit look better in person than the photos used to advertise it but that is exactly the case with unit A107. What a wonderful experience and the unit is in the best location on the property. Clean and comfortable
13 nights in paradise!
Rating:
1
5
5
Review Date: 08/27/2016
We returned from our stay in A107 at Waipouli with more than enough great memories to last us until the next visit. We've stayed at this resort many times before, but this was the best experience we have had. A107 has the perfect combination of privacy, scenery, and luxury. It is a beautiful spot, and we cannot wait to return!
A home in paradise
Rating:
1
5
5
Review Date: 08/03/2016
This beautiful unit continues to be like a home away from home...but in paradise. Kauai Exclusive Management has our highest praise for professionally supporting our every need while welcoming us to the island with the Aloha spirit.

The unit is in beautiful condition and decorated by an owner who clearly loves the condo.

We will continue to come back to the island, Waipouli Beach Resort and this unit every year and feel like we are coming home.

Mahalo!

John and Danielle
Condo review
Rating:
1
4
5
Review Date: 07/03/2016
Great location. Nicely furnished unit. It's very comfortable and is right on the Ocean. But, I own rental properties myself. I have been an investment Real Estate Broker. The unit needs electrical work. You already know that, but, nobody is servicing the unit. Breakers, GFI's, or, something else have gone wrong in the baths. Hairdryer will not work in either bathroom outlet. You mst stand in another area near a different wall socket. I reported this on Day One. I was thanked and assured that someone would come the next day to fix it. NOBODY ever came during our four days. A clear indication to me that the problem is known and just being ignored by the property management team. I reported the broken lamp on the bureau in the MBR as well. Unit needs more than one dish towel. Suggest you add a few feather pillows in the unit. Dacron and Rubber are NOT luxurious like the bed and bedding. Suggest you calibrate the thermostat and consider dampers in bedroom one to allow the AC to balance out throughout the unit. Today, about 2/3 of the forced air goes directly into Bedroom 1 due to proximity to the AC unit. So that room is like a fridge.
Awesome
Rating:
1
5
5
Review Date: 05/24/2016
The condo was much more than we expected. It was very comfortable and had everything we needed for our stay. The view was spectacular and the yard was great for the kids. Would highly recommend staying here, just wish we could have stayed longer.
Spring Break Vacation in Kauai
Rating:
1
5
5
Review Date: 04/12/2016
We had a lovely time in Kauai as always. First time at this property and loved every minute of it. I couldn't have asked for a better family vacation. Loved it so much we booked the same unit for next Spring Break. Looking forward to it! Mahalo!
Our favorite spot!
Rating:
1
5
5
Review Date: 04/02/2016
Hawaiian retreat
Rating:
1
5
5
Review Date: 03/10/2016
Had a wonderful trip, awesome rooming and accommodations. Beautiful views, very quiet.Would stay here again.
Perfect family vacation rental!!!
Rating:
1
5
5
Review Date: 12/19/2015
We stayed December 7-17, 2015 and we couldn't have been more happy with everything this room and resort had to offer!! The side yard is perfect for little ones who want to run around and play outside and the inside of this condo truly is fit for a king!! Everything on the inside was perfect and homey and the pool was perfect for little ones!
The most beautiful unit in the complex
Rating:
1
5
5
Review Date: 08/04/2015
This is our fourth summer in Kauai - we have had the pleasure of renting from Kauai Exclusives each year and stayed in a couple different units. This one is far and away the best. It has the best view and access to the beach in the resort and has been decorated the way you would expect someone to decorate a treasured family home. It doesn't feel like a vacation rental at all. We have a special needs child and the unit was very accessible.

The management team is so professional and went far and above what we expected.

We have rented this unit again already for next summer.
50th Anniversary
Rating:
1
5
5
Review Date: 07/13/2015
This was the perfect way to celebrate our anniversary. The condo was just as pictured and met all our needs. We had one of our daughters and her family in the condo with us and the other daughter and family in another unit. We were all very comfortable and had plenty of space. The location was very convenient. We walked to stores and had easy drives to activities all over the island. The beach and pool were wonderful. If we make it to our 60th anniversary, we will be back.
Great spot but too little storage/closet space
Rating:
1
4
5
Review Date: 06/22/2015
Great location.
Very little closet space. In fact master closet could not be opened because owners took half with their possessions which blocked door from opening. Only viable space was in guest room.
Most Excellent!!!!!!:)
Rating:
1
5
5
Review Date: 05/30/2015
We had an awesome stay! The condo was phenomenal - excellent location and perfect for kids! Sonja and Patrick were exceptional help with anything that was needed. Thank you for making this the best vacation ever!!!!1
Great location
Rating:
1
5
5
Review Date: 05/21/2015
This place was better than i was expecting. We will be staying here the next time we are an Kauai.
Fantastic stay in A107 through Kauai Exclusive!
Rating:
1
5
5
Review Date: 02/20/2015
This property was superb! We started and ended our day on the large ground level lanai which provided an awesome view of the ocean....coffee in the morning and cocktails in the evening listening to the waves..
The condo was very well equipped and we loved its openness and the expanse of the bedrooms. I highly recommend this property!
Fantastic location!
Rating:
1
5
5
Review Date: 01/16/2015
This unit is the most private on the complex and offers you a large outdoor patio and grass area for your own use, it would be perfect for small children to play. The unit is well equipped, everything we needed was there. It's central location on the island was also key to easy access to restaurants, groceries and events. The professional and responsive service of Kauai Exclusive was impressive as well as the events Sonia recommended. We will definitely stay here again, it was the most comfortable vacation stay I've ever had.
Top notch!
Rating:
1
5
5
Review Date: 11/20/2014
Great experience! The room was perfect, the green space beside gave us lots of playroom with 2 kids. Watched the sunrise from there daily. Close walk to the pool which was amazing in itself. The management group was easily accessible by phone and answered all questions and concerns quickly. Loved the fruit basket as well.
Review unit A107
Rating:
1
5
5
Review Date: 09/26/2014
The unit was very clean and well furnished. the proximity to the water's edge was spectacular. There were a number of close by restaurants.
Perfect Location, Perfect Condo, Perfect Vacation
Rating:
1
5
5
Review Date: 09/10/2014
This condo looked fabulous in the photos and exceeded our expectations in reality. The unit is everything you'd want in a vacation condo and the resort offers everything you'd need. Beautiful grounds, fantastic restaurant, great fitness center, fun lazy river pool with slides. The staff are friendly and efficient. The resort is surprisingly quiet for such a large facility. We were lucky enough to have monk seal K30 join us on the beach just outside our condo every day we were there. The resort is centrally located between the Princeville/Hanalei area and the Lihue/Koloa/Poipu areas so it's an easy drive to see most of what the Garden Island has to offer. Longer day trips to Waimea and Kokee are well worth it, too. Lots of activities to enjoy from experiencing Spouting Horn to kayaking the NaPali Coast. Lots of art shows on the weekends, slack key music in Hanalei on Sundays, diverse ethnic restaurants to try all over the island. A vacation in this condo and resort can be as relaxing or as stimulating as you want. We plan to stay here again and again. The staff at Kauai Exclusive Management were easy to work with, accommodating and helpful in making this dream vacation come true.
Nice place but..
Rating:
1
4
5
Review Date: 09/02/2014
Great location and condo, but proximity to construction next door (almost finished) was a negative as was constant flow of landscapers working way too early outside with machinery every morning. Had to keep doors closed most every morning. Issues with garbage disposal not working and freezer door on subzero fridge was virtually impossible to get open. Needed two hands and wife could not do it. Ice machine in freezer also did not work. As for resort, restaurant staff made it impossible to relax by pool. The kitchen is detached from restaurant and staff are constantly coming by pool area with carts and dishes. Worst was a cook in kitchen constantly singing at the top of his lungs - horrendous! Nowhere near pool could you avoid his screeching. Even after called in complaints to restaurant, he continued....drove us away from pool every day. Also, the restaurant staff take smoking breaks so close to A107 all (day and night) that cigarette smoke is smelled often in condo... Overall would recommend Waipouli (especially with kids) and Kauai Exclusive (very nice and responsive staff!), but they need to work on the above issues for A107 and the resort, in general. Someone especially needs to talk to the restaurant management about the loud and incessantly smoking employees near the otherwise beautiful building A and pool.
KEM
Rating:
1
4
5
Review Date: 08/30/2014
Very happy with Property. Room very clean and well appointed. Location of room only a few steps from Beach.Kitchen well stocked with dishware and condiments. Lanai has padded lounge chairs which is rare on this property. Motel like property next door was being worked on, some construction noise. Pool very good but Pool Guard was to strict on the Pool Rules. Room gets 5 stars property gets 4 stars.
Fabulous Property/Excellent Location
Rating:
1
5
5
Review Date: 08/13/2014
The condo is a suite. Roomy, comfortable and the location is outstanding. You are close to the airport, shopping and restaurants.The beds are comfortable, bathrooms have jacuzzi tubs. There are three full bathrooms in this condo.The pool is fantastic. The sound of the ocean is so relaxing. Very few people come to this end of the resort, so it is quite private. A wonderful place to stay.
Kauia accommodation
Rating:
1
5
5
Review Date: 07/24/2014
It was very easy to make reservation through Kauai Exclusives. Patrick and Sean were very responsive to my inquiries. They call right away and respond to emails immediately.
Unit A107 is beautifully decorated. The interior decorations are top notch. The kitchen is well stocked, complete with upgraded appliances and utensils. They have everything you'll need and more. The unit is also very spacious. The bathrooms are all beautiful and clean. I can say this is the best unit we've ever stayed in. Thank you.
Waipouli Beach Resort A107
Rating:
1
5
5
Review Date: 07/02/2014
love this suite! we will certainly be back!
Dream Stay and best location in the resort
Rating:
1
5
5
Review Date: 06/02/2014
We had an absolutely amazing time staying in Unit A107 at Waipolui Beach Resort. What a gorgeous unit, with a perfect, ground floor location. The numerous sliding glass doors open onto a beautiful lawn, separated from the beach by a hedge, making it perfect for us with our one year old twins.
The property is gorgeous, and the pool perfect for kids. There are numerous hot tubs, two for adults only if you want to get away from the kids. A baby/small child, sandy beach/shallow pool area that was so great with our babies.
Additionally, the resort's location in Kapa'a was very centrally located, being right about in between the north and south ends of the island. We found it quite easy to travel all over the island from there.
If you are thinking of staying at Waipouli Beach Resort, I would put A107 on the top of your list; it truly is the best location in the whole resort.
Nice place, great location
Rating:
1
4
5
Review Date: 05/27/2014
We had a great time. We rented A107 and the suite next to it, A106. Both were nice and had a lot of random items that came in handy such as beach chairs, noodles, cooking supplies etc. The views are great from both rooms and the resort pool is fantastic. Overall the rooms were maintained pretty well and everything worked with the exception of the freezer doors, which took 2 body builders and a horse to pull open, but eventually worked as well. A107 could use some fresh pain on some of the walls since they were scuffed up a bit, and they seem to be redoing some of the stucco outside around the entire resort due to salt water erosion. Parking was easy and close to our rooms. a solid 4 stars.
king suite a107
Rating:
1
5
5
Review Date: 11/23/2013
suite fit for a king......
A great week at A107
Rating:
1
5
5
Review Date: 11/18/2013
I would like to give a special thank you to Patrick for the special things he did for us. I arrived early (around 10 am). He got me a code that allowed me to park my bags in the condo and get changed. Then the day we were scheduled to leave, our flight didn't depart until after dinner. Patrick fixed us up with a place to park our bags and change. His friendly and helpful approach means I'll recommend Kauai Exclusive to everyone I know. (note a similiar review has been placed on Trip Adviser)
Perfect Bride and Groom suite!
Rating:
1
5
5
Review Date: 11/01/2013
We may be biased because we also had our fantastic beach wedding ceremony and reception at Oasis. But we aboslutely loved the Waipouli Beach Resort! In particular, Unit A107 is a true gem. Closest unit to the water. At the same time is the most private unit, as it has a side lanai that is closed off from the general public by landscaping. We utilized the suite as our staging area for our wedding and it suited our needs perfectly. The wedding party procession was able to walk from A107 directly down to our beach ceremony. The only complaint we have is that on the first day the A/C was not working at all, no matter how much we verified all doors were closed. However, Josh the property manager was over to help in a matter of minutes! Prompt and professional service! A/C issue was resolved by maintenance within a couple hours and worked flawlessly througout the week after.

The unit itself has all the imaginable amentities and TVs in every room. Perfect kitchen with the most high-tech appliance I've ever used. We stocked up at Costco and cooked every day and why wouldn't you with that fantastic view! We had friends and family staying in about 10 other Waipouli Beach Resort units and they would all highly recommend A107 as the best!
Closest to Beach!
Rating:
1
5
5
Review Date: 09/23/2013
Beautiful property, very well maintained and the folks that manage it give personal attention. You will not be disappointed with this location. Love being close to everything in town, but especially to the beach. You really can't get much closer to one of the nicest beaches on the island.
Nice week in Kauai
Rating:
1
4
5
Review Date: 09/22/2013
The place was very nice, clean and staff was available and responsive. It was great for the kids because we could open the sliding glass doors and spill out on to the lawn and then the beach or pool. The view was amazing, the grounds were clean. The only negatives: it was not 1800 sq ft as advertised; one morning we found an open 6-pack of beer at our outdoor dining table that did not belong to us meaning some stranger was out there drinking at night; one group of rowdy singles at the hotel screaming and cursing (only once during our stay and management did eventually ask them to leave, although they could have done it sooner). Still, overall was a very good experience.
kaui vacation
Rating:
1
4
5
Review Date: 09/16/2013
Great experience would recommend to anyone. Centrally located on the island makes nice to tour the entire island. Rental is equipped with all items needed for a great stay. The property is well maintained.
Waipouli Gem A107
Rating:
1
5
5
Review Date: 08/13/2013
We would definitely stay at Waipouli Resort on a future Kauai vacation. The overall quality of the unit is truly superior to most other condos we have rented. The layout of the condo is excellent, providing nice amenities and adequate privacy. The views are spectacular! The kitchen set up was like being at home, with good quality utensils, etc. Some caveats: the dishwasher did not do a good job of cleaning. Soap residue on plates and glasses. We had to contact management about a stuck closet door. It was fixed promptly and efficiently. We told Josh about stucco peeling off the lanai walls. He told us about a law suit pending to fix it. It is unsightly. Work next door (asbestos removal, we believe) was a distraction with loud music and banging away. Resort amenities were superior with a fully equipped fitness center. We really liked the ambiance of the resort compared to say the Marriott with its huge setting, Very nice layout. We did have a generally mediocre over-priced meal at the Oasis. This was a disappointment. These items did not detract from an overall sense that KEM is doing a good job. A big wahola to Patrick and Josh. Aloha until we meet again.
Awesome condo
Rating:
1
5
5
Review Date: 07/27/2013
Great family vacation. Loved the layout and loved being on first floor with great lawn, steps to beach. Perfect location on island. Would high recommend!!!!
A wonderful place to experience heaven on earth!
Rating:
1
5
5
Review Date: 06/16/2013
Our vacation rental experience was great. The only concerned we had was the internet was confusing but that was solved pretty quickly. The location on the island was perfect. You could get any where you needed to go easily. The people at the resort were very helpful and friendly. Enjoy your stay...
Kauai's Best
Rating:
1
5
5
Review Date: 05/26/2013
Out experience was exceptional. The resort is amazing. It has all the amenities that you could want, it is centrally located, has a great pool area, the resort staff are very helpful, and the sunrise views amazing. Unit A107 is truly the best with oceans views from every room, comfortable furnishings and every amenity you could want. Kauai Exclusive Management also does and outstanding job from reservations to check-out. Great island, great place to stay.
Waipouli A107
Rating:
1
5
5
Review Date: 03/03/2013
We had a wonderful week in Kapa'a in the Waipoulii Beach Resort. Josh was particularly helpful.
WOW! Great spot right on the ocean.
Rating:
1
4
5
Review Date: 02/11/2013
Awesome spot to rest and relax. We were confused by the fact the freezer was unavailable for use. Also, hood fan lights were not working.
Amazing!
Rating:
1
5
5
Review Date: 02/11/2013
The entire experience was amazing. These guys have great customer service and the property was immaculate. We will be back.
Best Vacation Ever!
Rating:
1
5
5
Review Date: 12/13/2012
Josh with Kauai Exclusive took wonderful care of us. Location of this property is perfect to explore the island. This particular unit had the best location on the property - oceanfront - ABSOLUTELY PERFECT
Great stay
Rating:
1
5
5
Review Date: 08/24/2012
We came all the way from Switzerland and lets just say it was worth it. NO complaints at all. When asked for a late checkout, they said no one is checking in that day, so sure! my friend paid 200 dollars at a other agency.

I can highly recommend them or the Unit
Rental for A107
Rating:
1
1
5
Review Date: 07/29/2012
It was fantastic. Would go back and use this company next time we need to rent on Kauai and at this resort!!!!!
Manager Response: 08/29/2012
Response from Kauai Exclusive Management LLC
They loved us and decide that we are #1!! OOPS wrong number to use.. Trying to resolve this with Trip advisor!
Awesome family staycation
Rating:
1
5
5
Review Date: 06/18/2012
We live locally in Kapaa but love to escape to the beautiful Waipouli Resort. We were very happy with the entire experience. The suite/view were amazing. We enjoyed our stay very much. Thank you to Joshua Rudinoff for the excellent service!
A Glorious View of Paradise
Rating:
1
5
5
Review Date: 06/04/2012
This condo is perfect both in terms of space and view. The Master and Guest bedrooms both have king beds. The sleeper sofa is a king. There are three full bathrooms. We were five adults and never felt like we were "on top of each other." The view from this condo is phenomenal! The entire kitchen and living areas have a full ocean view. The lanai is huge; it wraps around the condo. The patio furniture is extremely nice, and there are ample pieces. There is a wonderful grassy yard in front of the lani that is private to the condo. The kitchen was well stocked with dishes, pots, and pans, and the bathrooms had plenty of towels. I would stay here again in a heartbeat. Truly, this condo allowed a fabulous stay with a glorious view of paradise!
Beautiful unit, but a little worn
Rating:
1
4
5
Review Date: 02/01/2012
Overall, a very nice unit. Great location on the water, super large spaces, and beautiful finishes like all of the WBR units. There were a handful of issues that should be addressed, however:
- most of the sliding door screens were torn or very worn
- the light from the parking lot was a bit annoying as it streamed in at night through the windows beside the bed in the master bedroom. Either blackout shades or better coverage is needed.
- there were plenty of lids but very few containers for storing leftovers in the fridge. Perhaps some of those got misplaced in one of the locked cabinets?

With a few minor adjustments, this place would be absolutely top-notch. I'm a loyal repeat customer with Kauai Exclusive and love the great service I always get from Josh and team. Can't wait for next year!
A Great Place to Unwind
Rating:
1
4
5
Review Date: 11/17/2011
The things we appreciated most about this property were it's semi-private lawn, view of the sunrise, comfortable furniture...inside & out, and proximity to grocery stores and coast line walking/running path. Wonderful that the sound of the ocean could be heard from both bedrooms. Only improvements would be to repair the dresser drawers in the 2nd bedroom and to provide more washcloths. Beach is good for relaxing but not very "swimable".
A fantastic weekend on Kauai
Rating:
1
5
5
Review Date: 10/19/2011
First class room and views. My kids loved the pool and water slides...
Kauai Paradise
Rating:
1
5
5
Review Date: 09/25/2011
This was our second stay at this great property. We come every year to Kauai and I will only come here! We love the central location of the island and the convenience of the "Safeway" across the street. You can't beat the beautiful view from any room in this property! I LOVE IT! Mahalo
Dream Location
Rating:
1
5
5
Review Date: 05/07/2011
We had a fantastic time and the view and location was gorgeous and convenient! We will definetly be back!
Rating:
1
5
5
Review Date: 03/11/2011
beautiful ocean view with wonderful lounging funiture - great to lay out at night and listen to the ocean and watch the stars with your loved one. best overall condo view in the whole resort A-107 ( I would definitely stay there again)
Rating:
1
5
5
Review Date: 02/16/2011
This is an excellent unit
Rating:
1
5
5
Review Date: 02/12/2011
This unit is large, well located and has exceptionally nice appliances.
Wonderful stay at Waipouli Beach Resort
Rating:
1
5
5
Review Date: 01/14/2011
Great location, great pool, great bar, and Josh at Kauai Exclusive was extremely helpful. Would recommend to all of my friends. Rented 5 condos over Christmas and loved all of them.
A wonderful stay in a beautiful condo on the beach
Rating:
1
5
5
Review Date: 01/08/2011
We couldn't be more grateful and happy with the accomodations and the property manager, Josh, who even delivered flashlights and candles to the unit in the middle of a storm when the power went out for a minute! The insite restaurant has a great young chef who is making amazing food too.
Wonderful Condo with a great ground floor beachfront location
Rating:
1
5
5
Review Date: 01/03/2011
Rating:
1
4
5
Review Date: 12/28/2010
Rating:
1
5
5
Review Date: 12/27/2010
This resort is ideally located mid-way between everything on the island. The management company made sure we were happy with our stay. The condo was beautiful and well appointed. We will definitely recommend it to friends and family.
Paradise!
Rating:
1
5
5
Review Date: 07/28/2010
The resort property is exquisite and A107 is everything described and more. I could not have been more pleased with Josh. He answered all our questions and was so helpful. It was a trip we will never forget.
Upscale
Rating:
1
5
5
Review Date: 06/26/2010
A great place to visit, now if i could just live there!
Awesome stay, awesome condo!
Rating:
1
5
5
Review Date: 03/27/2010
Josh assisted with our stay and our experience could not have been better. Both the condo and Josh were just great, highly recommend Kauai Exclusive Mgmt (Josh)and Waipouli Beach Resort.
Rating:
1
4
5
Review Date: 03/10/2010
Look no further than KEM
Rating:
1
5
5
Review Date: 03/09/2010
It was everything that was promised and more. Josh and Patrick were a joy to to work with. They are extremely helpful and very professional.
Honeymoon Paradise
Rating:
1
5
5
Review Date: 11/11/2009
If you're planning a honeymoon or a vacation, this is the spot. This condo, is the king daddy of all the condo's in the resort. We loved every minute...
True Paradise
Rating:
1
5
5
Review Date: 11/02/2009
Couldn't have asked for a nicer unit in a nicer resort. Unit is large, luxurious and private. Grassy area in front was perfect for our 10-month old to crawl around. We also loved the pool and the convenience of having a Safeway and Starbucks across the road. This place really has it all!!
Unforgettable weekend. An experience we will treasure for a lifetime.
Rating:
1
5
5
Review Date: 10/21/2009
A must place to stay. The only disappointment we had was our stay was to short, we would have love to stay longer.
Your request has been sent. We look forward to meeting all your vacation needs!
Use of this website constitutes acceptance of the KauaiExclusive.com Terms and Conditions and Privacy Policy.
©2020- Present KauaiExclusive.com, Inc, All rights reserved. | Website Design by Beyond Pricing