waipouli-beach-resort-a102
waipouli-beach-resort-a102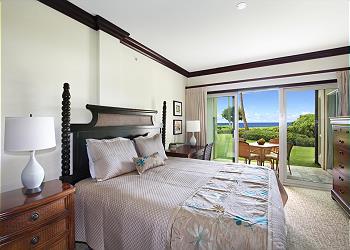 Waipouli Beach Resort A102
https://www.kauaiexclusive.com/rentals/properties/waipouli-beach-resort-a102/
Waipouli Beach Resort A102 | Vacation Rental in Kauai
BEACHFRONT A102 **Perfect Breeze** Resort Pool ** AC** Steps to the SAND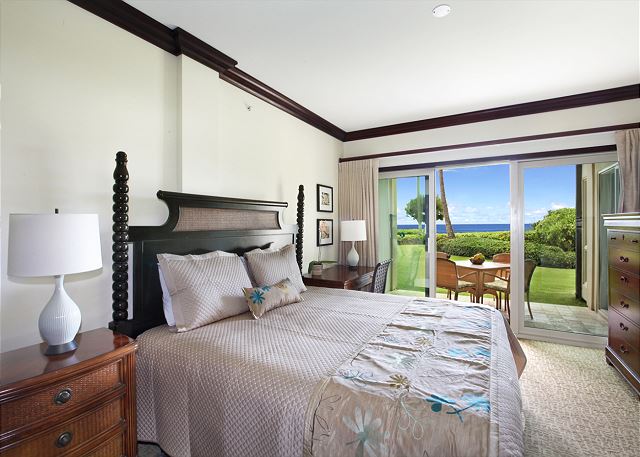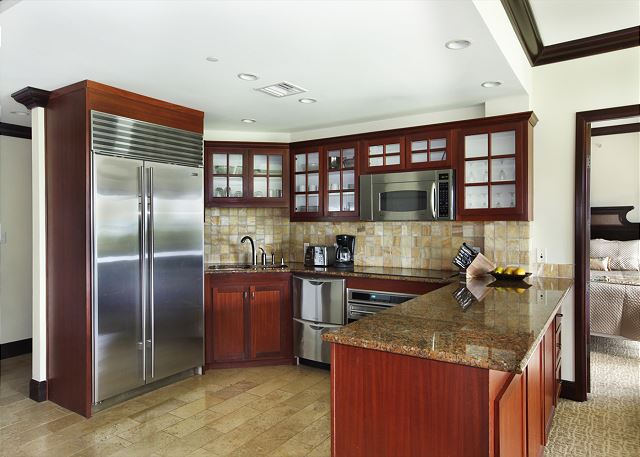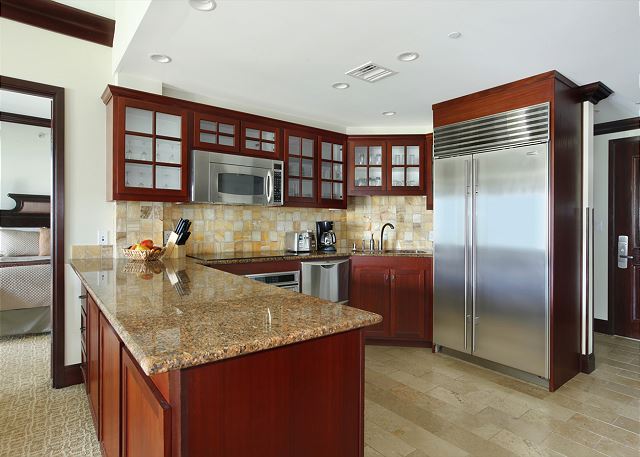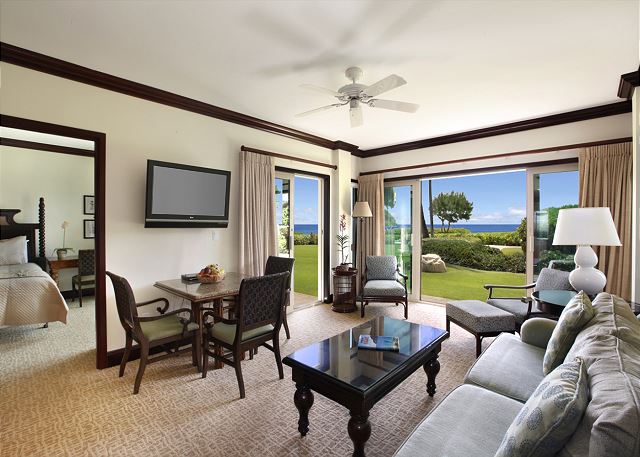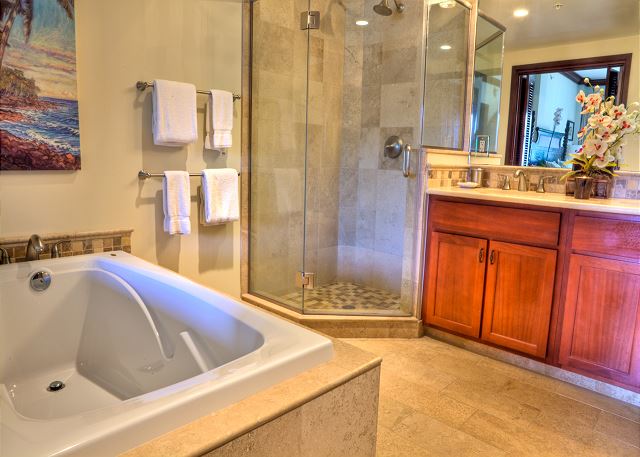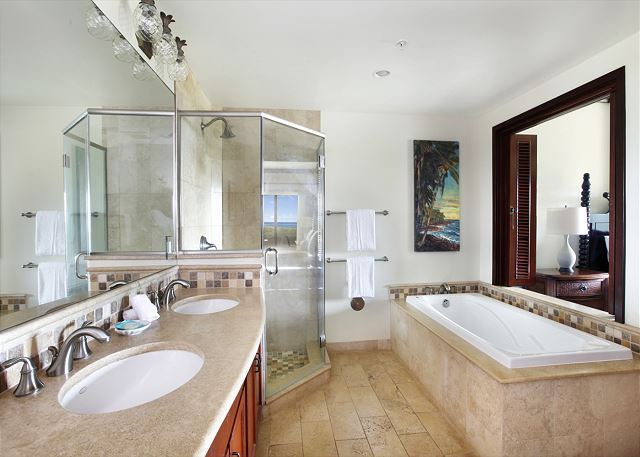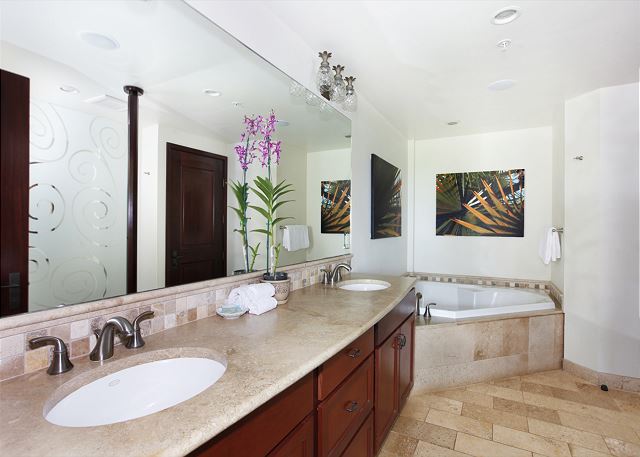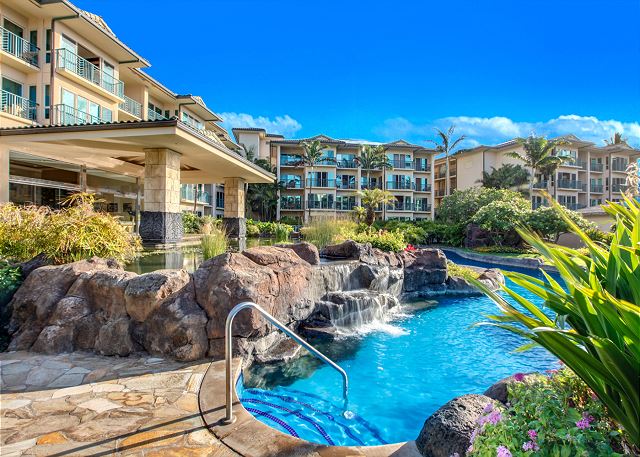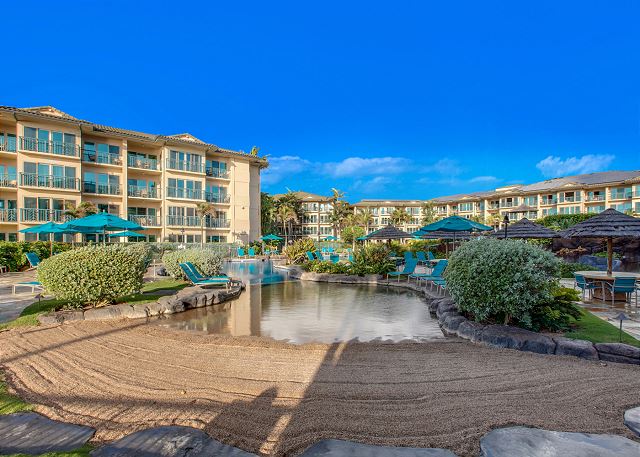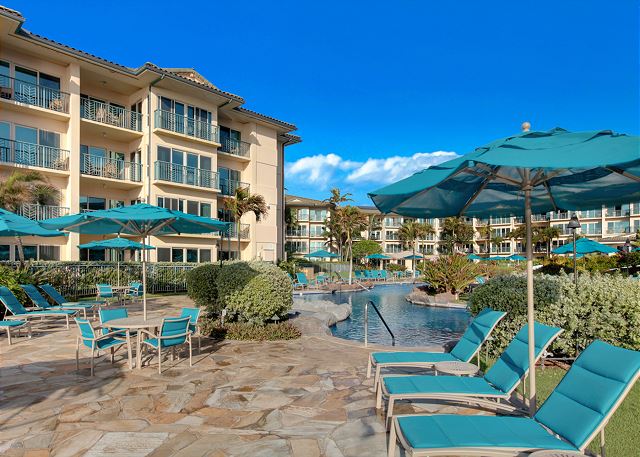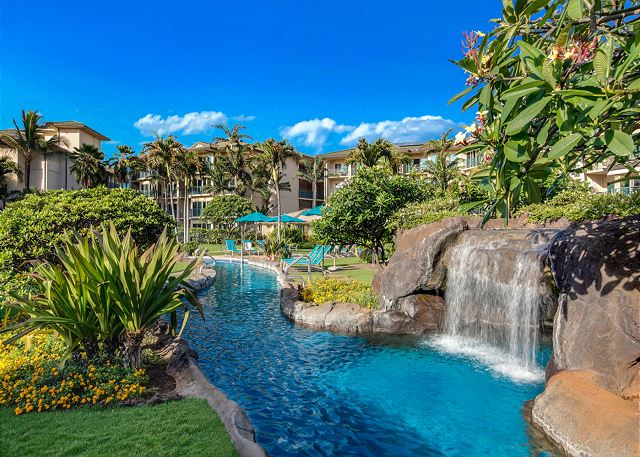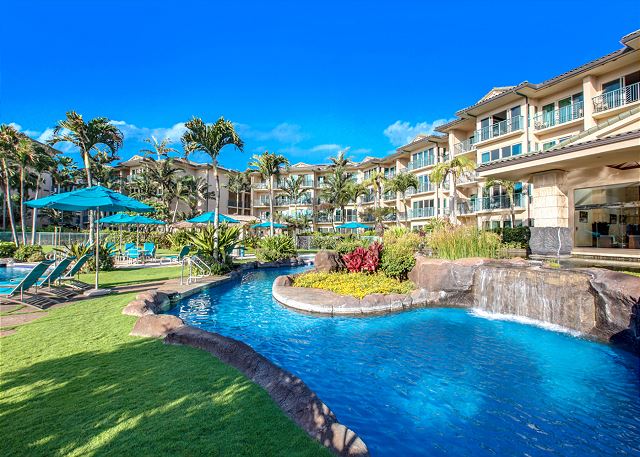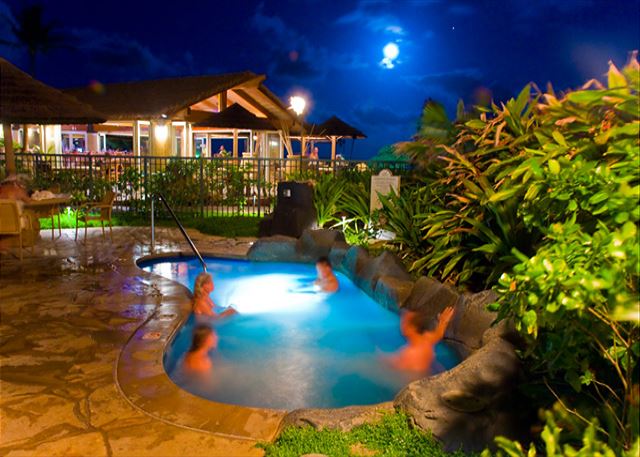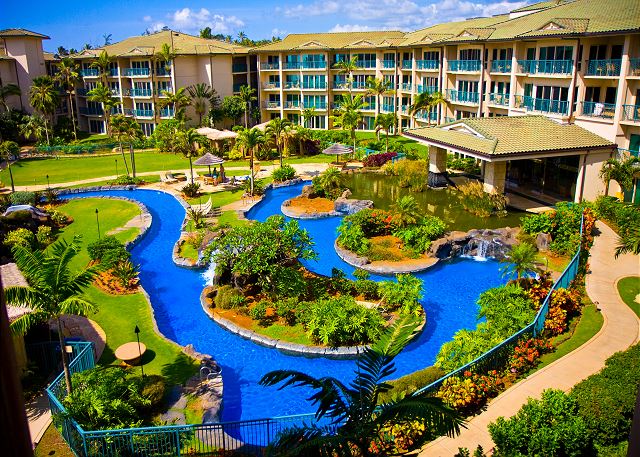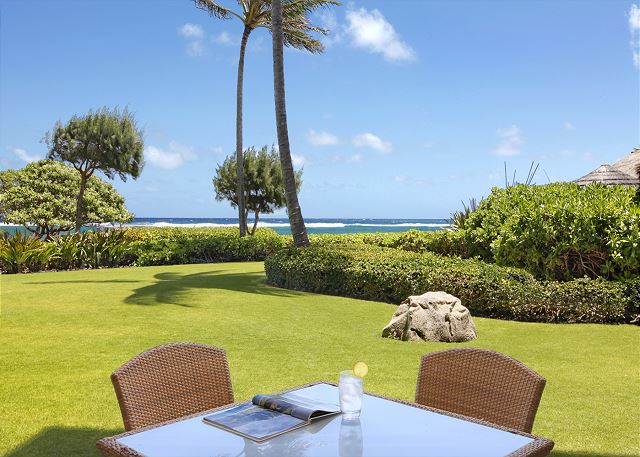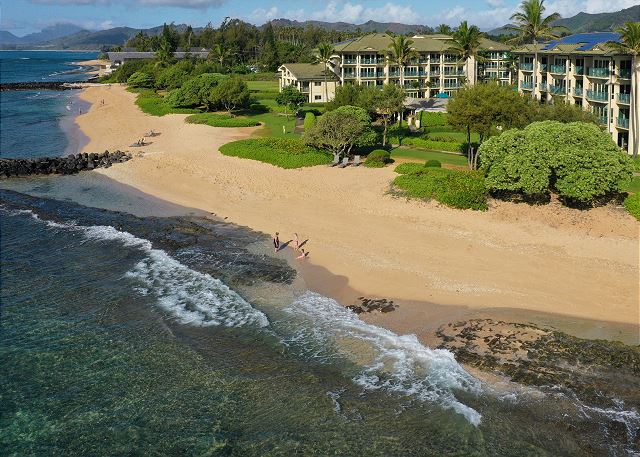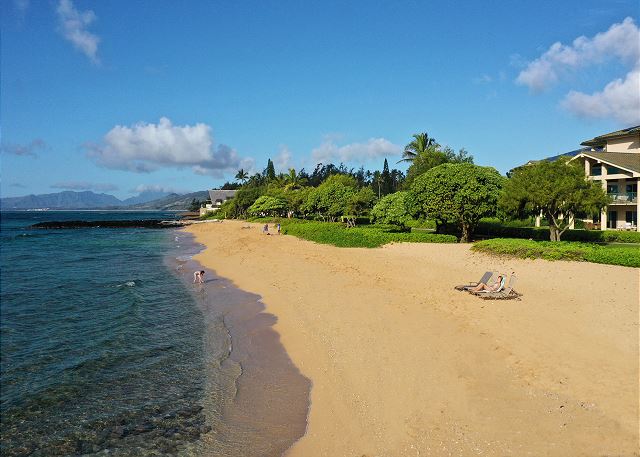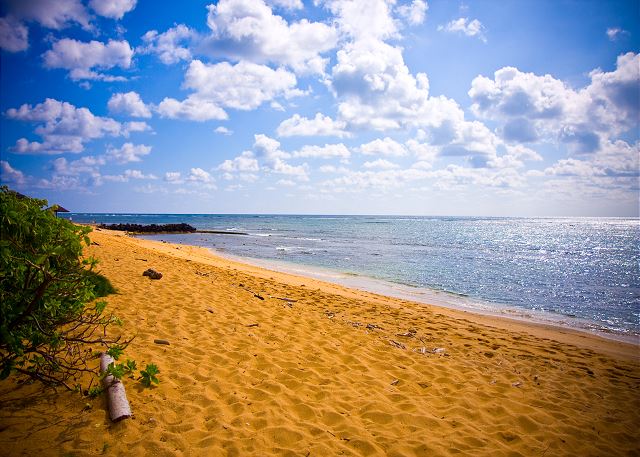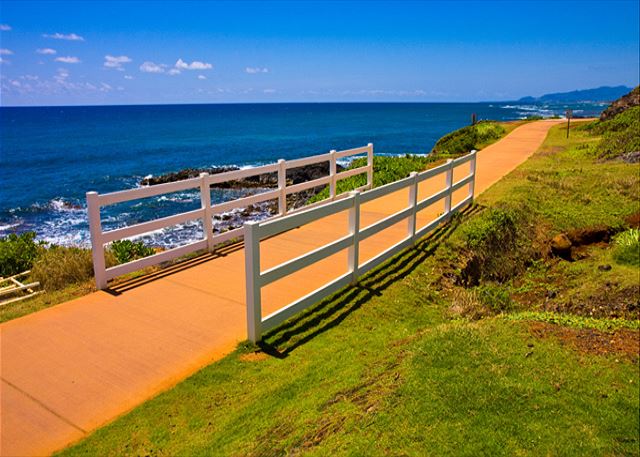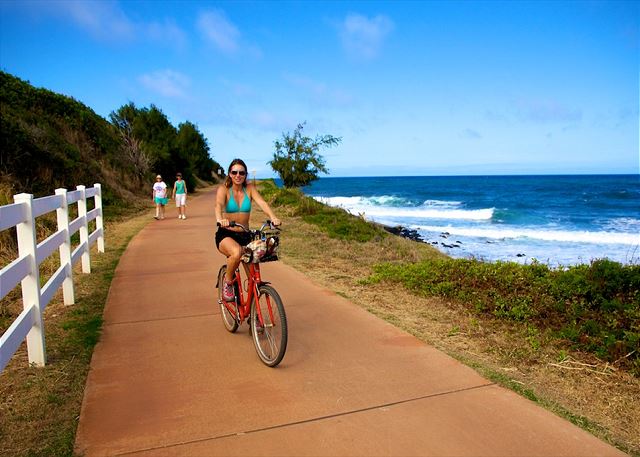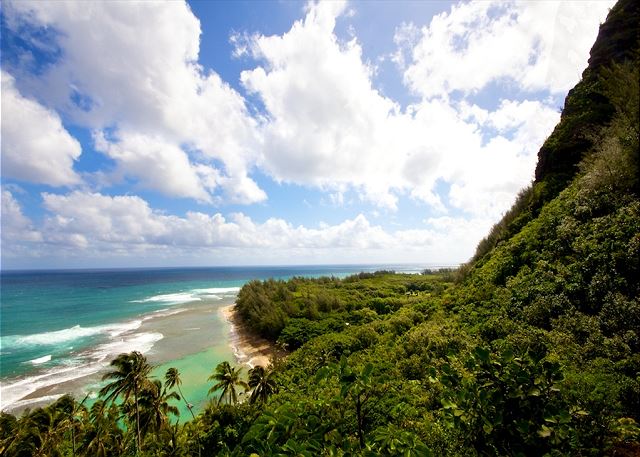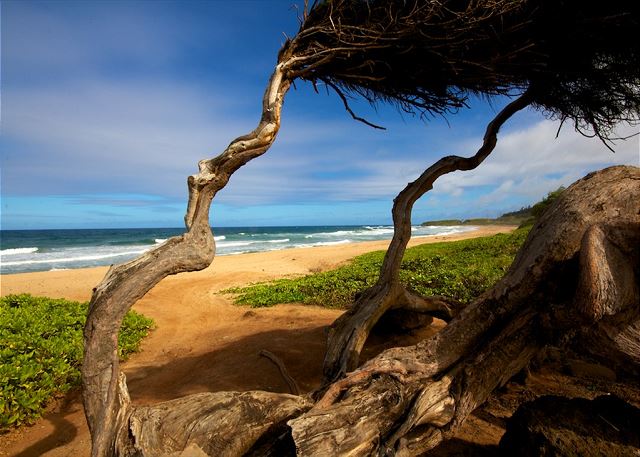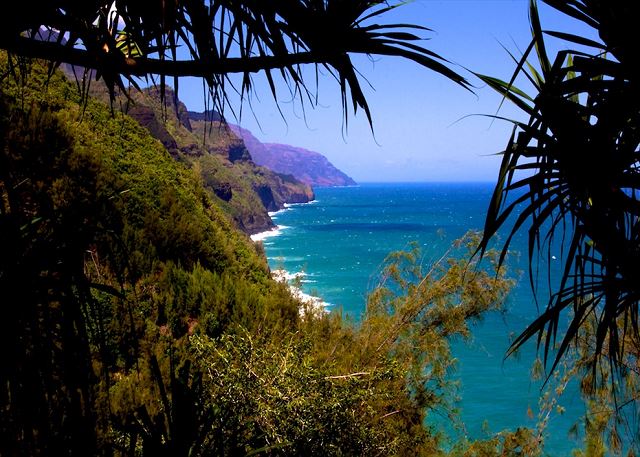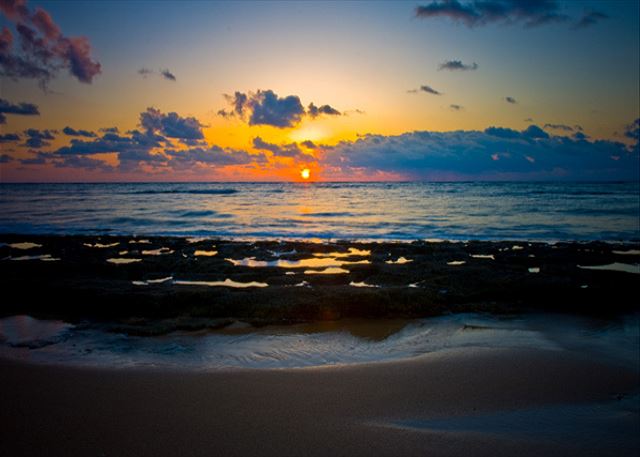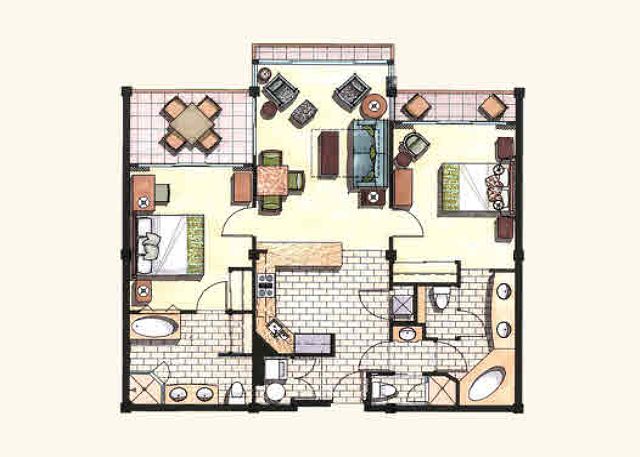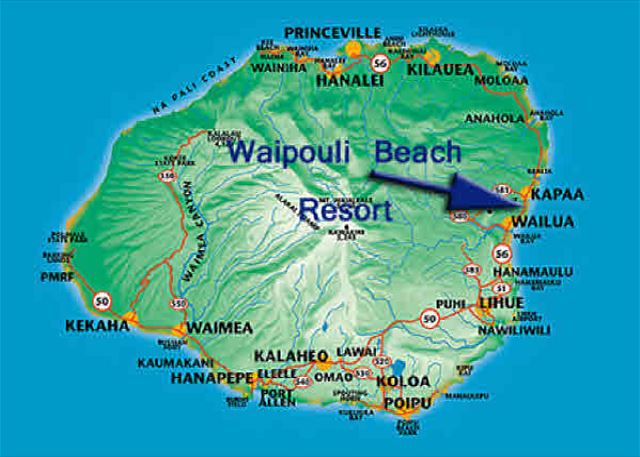 At the forefront of East Shore accommodation is the Waipouli Beach Resort. This World Class Resort provides luxury at your fingertips and offers opulent amenities for a variety of occasions.

This beachfront, 2 bedroom and 3 bath suite is in a prized ground floor location of the resort. Just steps to the beach with prime ocean breezes, it's also within close proximity to the pool and Oasis On The Beach Restaurant.

The stylish interior includes a stately kitchen with a Wolf glass cook-top & oven, Sub-Zero refrigerator, granite counter tops, African Mahogany cabinets, three full bathrooms with Peruvian Travertine stone surrounds and two soaking tubs. Enjoy the clean design and convenient location, with the beach and boundless Kauai adventures just outside your private lanai.

- Located in Kapaa Town (East Shore).

- This impressive oceanfront resort features a variety of privately owned suites, condos, apartments and penthouses with state-of-the-art amenities at affordable prices.

- Amenities include central A/C, concierge service, fitness center, business center, tropical lagoon pool, jacuzzi and access to Oasis on the Beach (exceptional oceanfront restaurant).

- Centrally located on the Royal Coconut Coast, just steps away from restaurants, shops and the Kauai Bike Path. Great location to watch the sun and full moon rise!

Perfectly positioned to accommodate the desires of everyone, the East Shore of Kauai is rich with possibilities. Flanked by epic coastline and threaded together by the public bike path, this centralized location is the social hub of Kauai. Having recently experienced a trendy transformation, the Old Town of Kapaa maintains its historic charm, yet boasts novel offerings. The towns of Anahola, Wailua and Lihue also comprise the East Shore, and carry their own unique appeal. With diverse establishments and activities, you can explore cafes, restaurants, boutiques, adventure tours, aquatic explorations and more on Kauai's East Shore.

One of the most revered places on earth, Kauai inspires a state of awe within all of us. Brimming with beauty, the oldest inhabitable Hawaiian island has both withstood the test of time and matured into a land of fertile abundance. Lush jungles, white sand beaches and the alluring ambiance of aloha enchant each moment. Offering exceptional accommodations, adventures, cuisine and culture, vacationing on Kauai is a dream come true.

TA-181-105-2544-01
| | Nightly |
| --- | --- |
| August 16 - December 14, 2021 | $450 |
| December 15 - January 05, 2022 | $499 |
| January 06 - December 14, 2022 | $450 |
| April 15 - June 14, 2022 | $450 |
| August 16 - December 14, 2022 | $450 |
Thank you for entering your review. The review will become available to the system shortly.
20
20
Overall Rating:
4.9
4.9
4 Nights in Kauai with teens
Rating:
1
5
5
Review Date: 08/25/2021
Unit a102 was clean, perfectly located (short walk to ocean and pool) and the good amount of space for two adults and two teens. Having that extra half bath was super helpful too.
Great location by beach & pool
Rating:
1
5
5
Review Date: 05/24/2021
My family of four loved our stay at this condo. The location of the unit was perfect — a few steps from the pool and a the beach. The condo has ocean views from the 3 lanais and a large lawn that the kids (5 and 8) loved to play on morning (hunting for lizards) and night (hunting for toads). We appreciated being on the ground floor as it made going to and from the beach/pool easy. Also steps from the restaurant but it was closed during our stay.

The management was communicative and professional, and took proper care during COVID times to ensure safety.

The unit was clean and comfortable with triple-sheeted beds. We all slept well between hot, active days outside and AC/fans plus blackout drapes in the bedrooms at night. We stayed at two different units here, each with different management, and this unit was by far superior in decor, cleanliness, professional management, and location.

The pool is wonderful — waterfalls, a sandy beach, 3 hot tubs, water slides. The downside of the pool was no inflatables were allowed. We bought pool noodles but ended up barely using them as the pool is shallow (4 feet at deepest).

There are many tasty restaurants nearby, our favorites being Kenji Burger next door and Lava Lava Beach Club on the sand at the Kauai Shores hotel a short drive away where the kids could run and play nearby within eyesight of our table. We also really enjoyed Dukes at Kalapaki beach. Restaurants close super early in Kauai (8 or 9) and we struggled a couple nights to find somewhere to eat as there were no tables available and/or restaurants closing early. I highly recommend making reservations a week ahead of time. Also, many restaurants' website-listed hours were inaccurate (perhaps because of recent Covid closures) and were closed when we arrived, so we learned to call ahead after a couple mishaps.

Lastly, traffic here is so BAD. At times it took 45 minutes to go 1.5 miles so plan ahead.
Best Location by Far
Rating:
1
5
5
Review Date: 07/18/2019
This 2 bedroom condo was not only gorgeous inside, but the convenient location to the beach, restraunt, and pool made our vacation even better than expected.
Waipouli Beach condo
Rating:
1
5
5
Review Date: 06/11/2019
A102 was a perfect location grass area for kids to play, close to pool, restaurant and beach. Unit was very clean plenty of dishes, glasses cooking utensils. Only salt and pepper but Safeway is across the street. The grounds are beautiful and well maintained. The pool is very clean and the water slides are fun for all ages!
Great location, beautiful view, amazing unit
Rating:
1
5
5
Review Date: 05/26/2019
If you have a chance, this is the unit to rent.
View, walk out to the lawn to play games, quiet, has it all.
Great Spot to Spend Your Time In Paradise
Rating:
1
5
5
Review Date: 05/20/2019
Wife and 9 year old twins stayed for 10 nights. What a great place. Everything you need in a fantastic location.
Our Kauai vacation in A102
Rating:
1
5
5
Review Date: 03/26/2019
This unit was clean and spacious. Good location with great ocean view and close to the pool and restaurant and Safeway/Starbucks. Also very quiet. The only downside is the traffic on the main highway coming into and out of the resort. Otherwise, a great spot.
Kuai
Rating:
1
5
5
Review Date: 02/23/2019
A102
Rating:
1
5
5
Review Date: 02/21/2019
Great vacation
Rating:
1
5
5
Review Date: 07/01/2018
This condo is perfectly situated, both on the island for going north or south and within the complex. We specifically wanted to be on the ground floor so the kids could access and play in the yard space easily, which they did. It's also very close to the pool and the Oasis restaurant (but you don't hear noise from either). The pictures on line are accurate -- it's well-furnished and everything is well-maintained.
A102 Beach front rental
Rating:
1
4
5
Review Date: 06/21/2018
We spend 3 1/2 days in Kauai and had a great time! The location is centrally located on the island which is great for exploring both sides of the island. The unit was in good condition. Great views and steps away from the beach and pool. My only recommendations are: a few more towels in the unit would be helpful. Also the dishes were not totally clean. I had to rewash them and the pots and pans are well used with the surfaces coming off. They were very scratched and dented. Not great for cooking with. Lastly, the hot water heater is not big enough for the unit. We are a family of 5 and the hot water would run out after a few showers each night. Other then the few items I mentioned it was a well appointed unit.
Perfect spot
Rating:
1
5
5
Review Date: 03/14/2018
The location of the unit was great. I like ground level so I can walk out. Near the beach and pool and the complex wasn't so big you had to walk forever to get from car to unit etc. the unit was clean and updated. Couch was very comfortable - not just porch furniture.
The property manager was easily accessible and very responsive.
We'd love to come back!
Incredible unit!!
Rating:
1
5
5
Review Date: 01/01/2018
Awesome unit, we were convinced it was the best one, huge grass lawn immediately outside the glass doors. We were travelling with little ones so being able to open the doors and let them run was incredible! The pool was immediately to the right and the incredible drinks and food at the Oasis just steps away! The grass is segregated from the ocean with shrubbery so it kept the kids contained and away from the shore. The place was kept emmaculate both in and out!The amenities within the condo were excellent as well. All the tools and items anyone would require to cook etc. We were so delighted by this place. We would stay here next tine for sure!
Great stay at Waipouli Beach resort
Rating:
1
4
5
Review Date: 11/19/2017
The location was excellent (with good access to both the North and South areas on the island). The units were were also well laid out and furnished. Our unit was little lacking in some utensils/glassware but RentalHost was very prompt at answering any issue and addressing any deficiencies. We also liked the pool and the local beach. The Oasis Bar was also a good place to go for dinner.
Wedding in Kauai
Rating:
1
5
5
Review Date: 10/20/2017
Loved the whole Kauai vacation. We attended a family wedding. Both families stayed at the resort. Beautiful location, close to the pool and restaurant/bar. Will stay again in this condo!
Awesome location!
Rating:
1
5
5
Review Date: 08/10/2017
We loved the location as we had two young children (5 & 7 year olds) which made it easy for them to go out to the lanai and park area to play. The pool and restaurant were conveniently located adjacent to our room and we had a great view of the sunrise every morning. The resort is also in a centralized location very close to both the north and west shore as well as shops in nearby Kapaa. A Foodland and Safeway are located directly across the street and nearby beaches were safe and friendly for our children (Lydgate Beach Park).
Perfect Place
Rating:
1
5
5
Review Date: 07/24/2017
February 2017
Rating:
1
5
5
Review Date: 02/18/2017
Accommodations were better than expected. Definitely 5 star. Everything was very clean. All appliances were working, resort grounds were well maintained. Would return and wished we had booked longer.
Everything we hoped for
Rating:
1
5
5
Review Date: 09/04/2016
Our beachfront condo was modern, clean and comfortable. Lovely beds, great linen and comfy furniture. We loved being in the ground floor and could just spill out onto the lawn or lanai and enjoy the sea views. Twice when we had queries our calls were answered straight away and our situation resolved. Would definitely return. Only pity is that it's not a swimming beach.
Another great stay with Kauai Exclusive @ Waipouli Beach Resort!
Rating:
1
5
5
Review Date: 06/19/2016
2nd time that I've rented with Josh and his awesome staff at Kauai Exclusive. The property is A+, resort quality amenities, coupled with high end residential living...all with an ocean in your living room! Don't hesitate, just do yourself a favor and book this unit with Kauai Exclusive.

I'd recommend this property and management company to friends, family and those closest to me. They are the best!
Your request has been sent. We look forward to meeting all your vacation needs!
Use of this website constitutes acceptance of the KauaiExclusive.com Terms and Conditions and Privacy Policy.
©2020- Present KauaiExclusive.com, Inc, All rights reserved. | Website Design by Beyond Pricing