royal-palm-suite-at-poipu-beach-estates
royal-palm-suite-at-poipu-beach-estates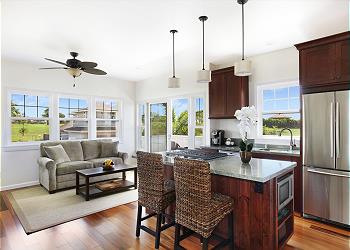 Royal Palm Suite at Poipu Beach Estates
https://www.kauaiexclusive.com/rentals/properties/royal-palm-suite-at-poipu-beach-estates/
Royal Palm Suite at Poipu Beach Estates | Vacation Rental in Kauai
BEAUTIFUL NEW Apt in Poipu Beach Estates w/ AC!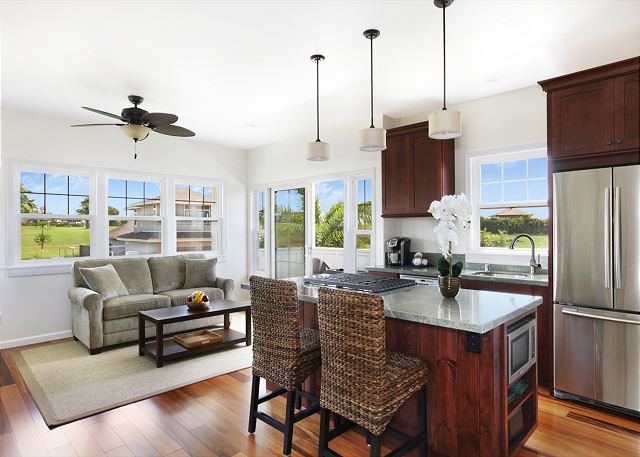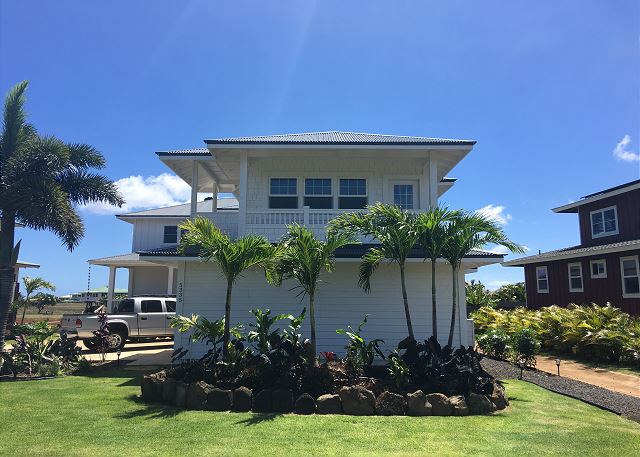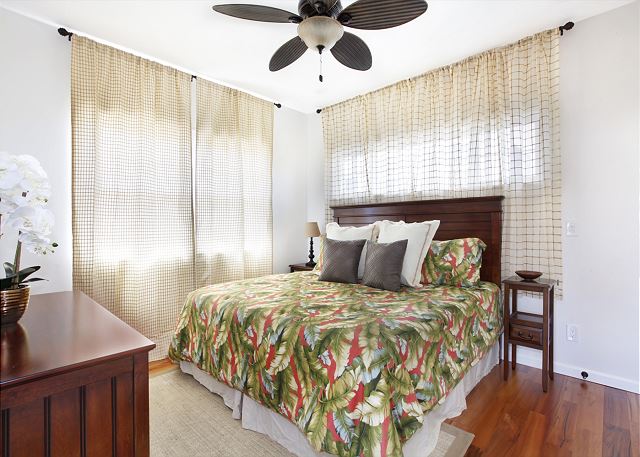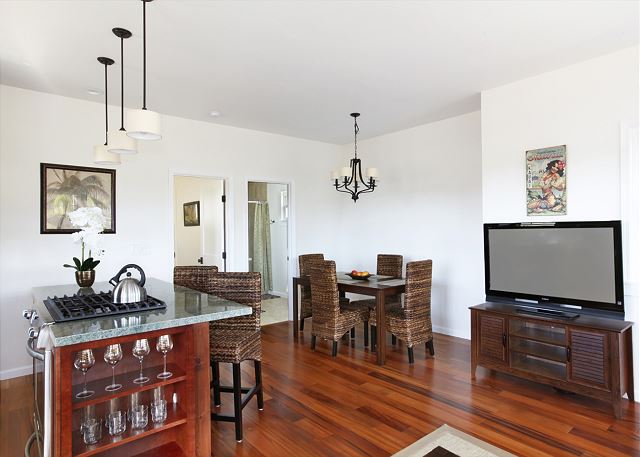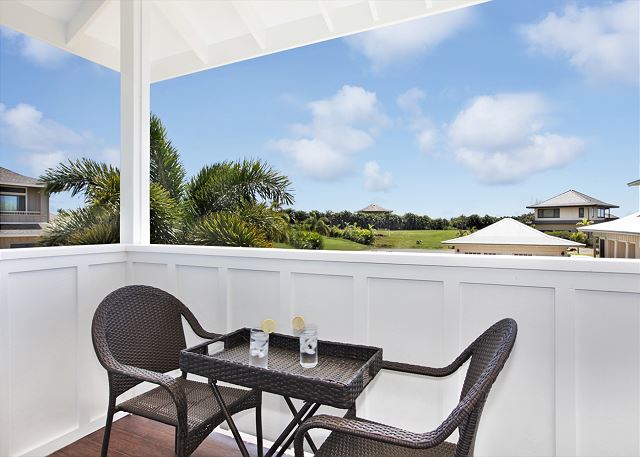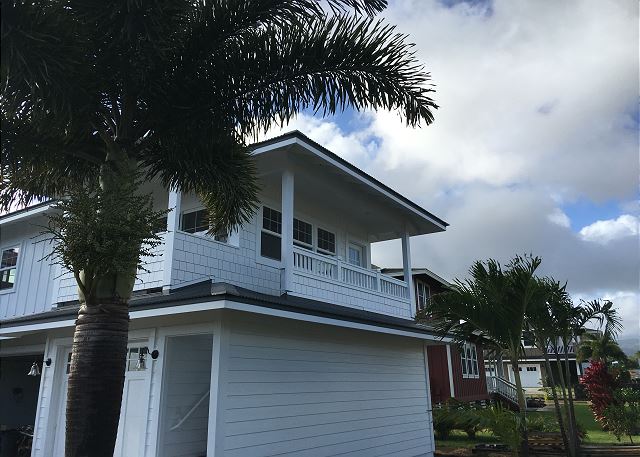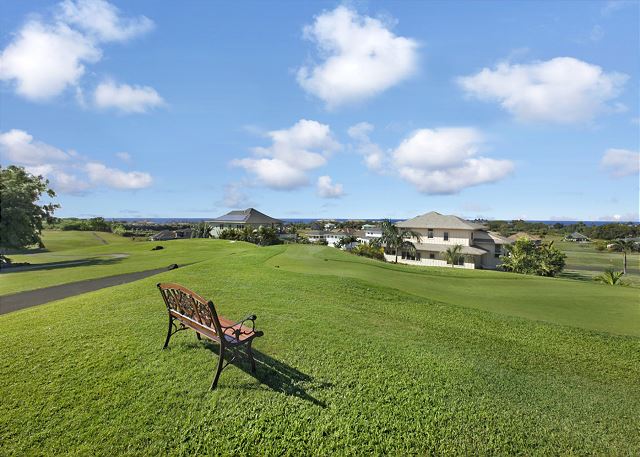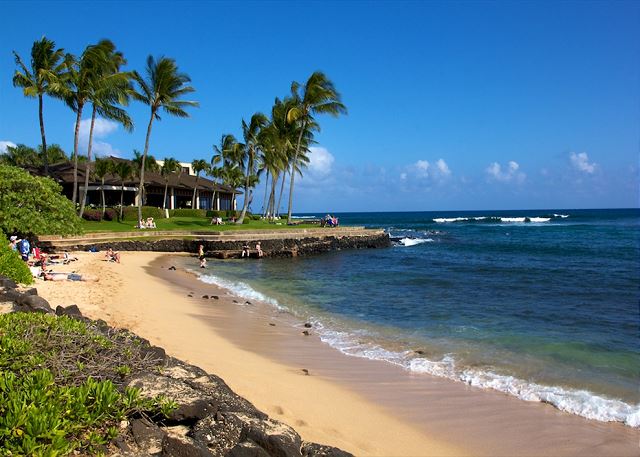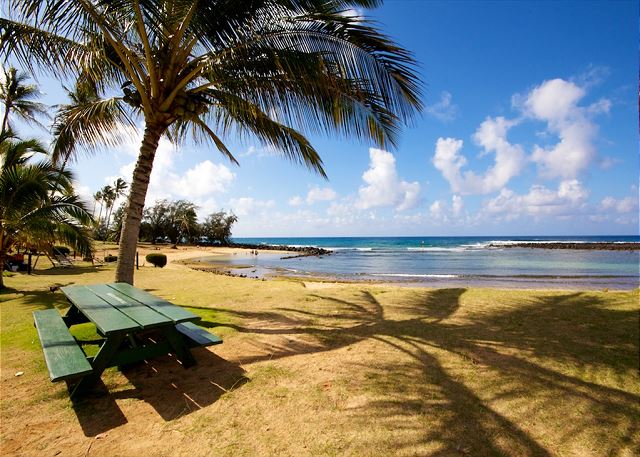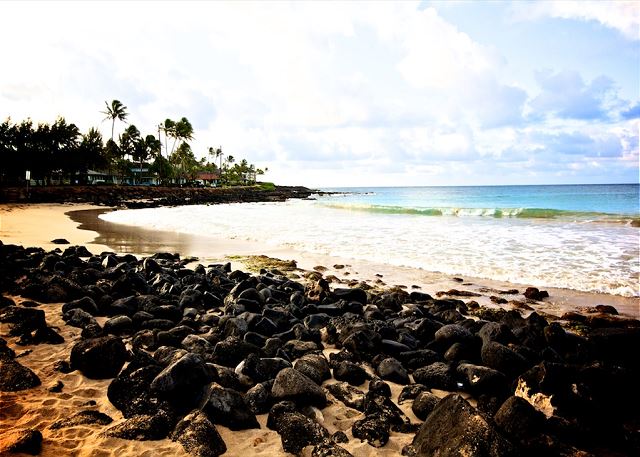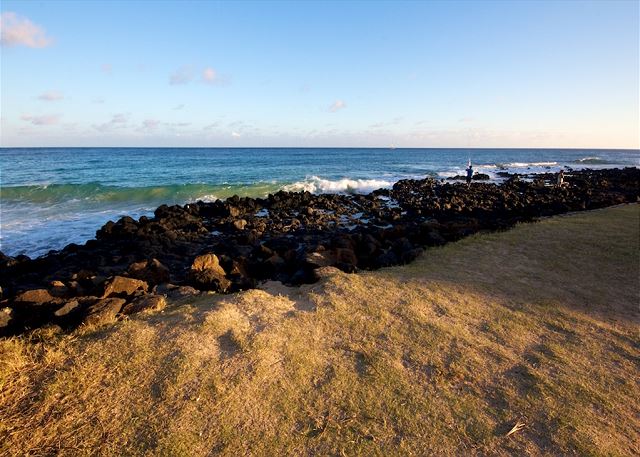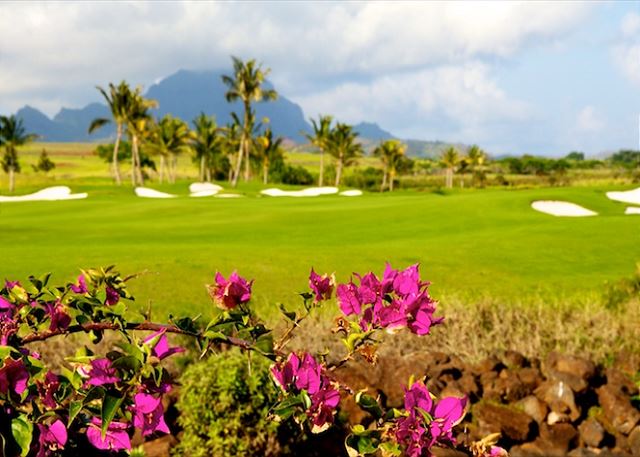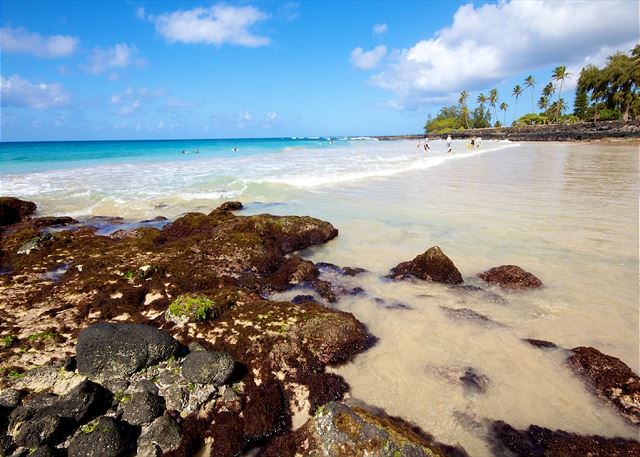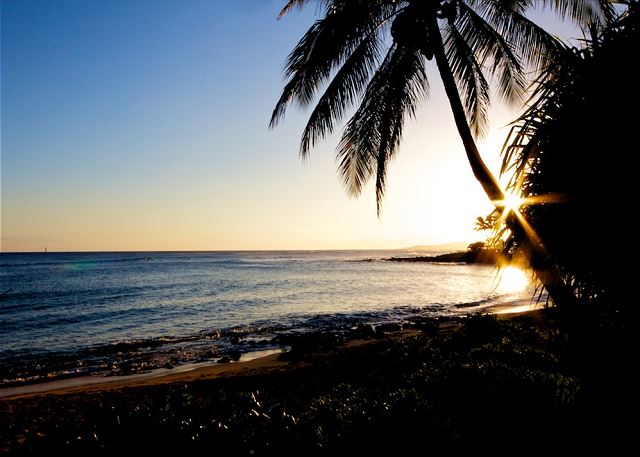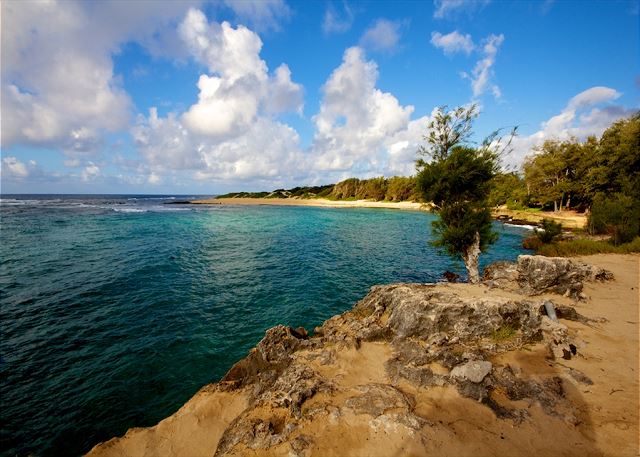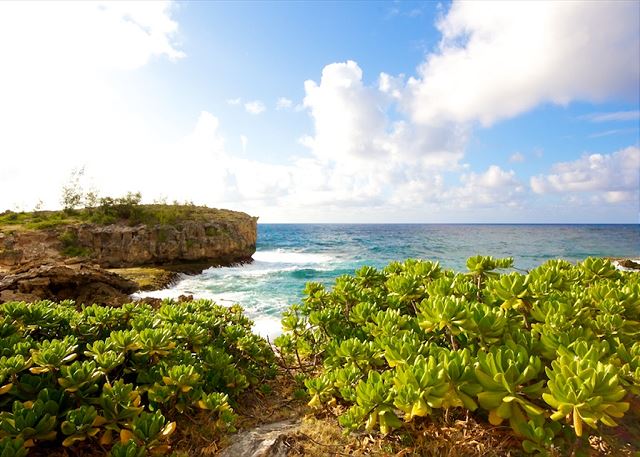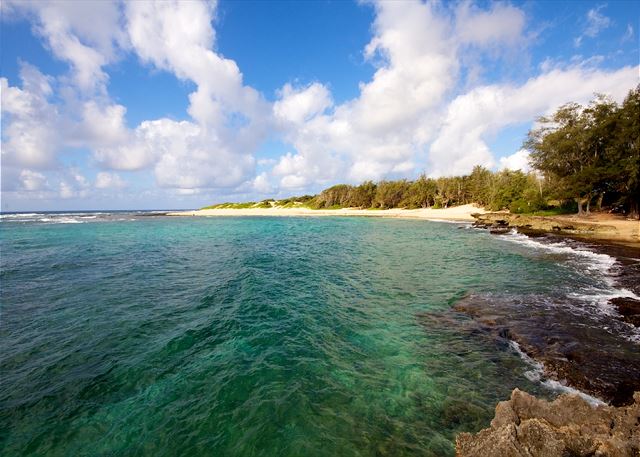 This new, air conditioned suite is located in an exclusive neighborhood of Poipu, offering you the most rare and impressive accommodation the sunny South Shore has to offer.

The rolling golf course greens that surround this property provide an open and airy feel. Enjoy the majestic views from your private lanai and breathe in fresh sea breezes. Located less than half a mile from Poipu Beach Park, you can conveniently walk to the beach, shops and over 30 restaurants!

This one bedroom suite is tastefully furnished and features hardwood floors, granite countertops, a full kitchen, high-end appliances and flat screen televisions. The owners have taken every measure to ensure your satisfaction within this perfect paradise abode!

The South Shore of Kauai is where locals go to find sun when it's raining everywhere else. As one of the most popular and well-developed visitor areas on Kauai, sunny Poipu offers sophisticated shops and restaurants with stunning beaches, world-class golfing and exciting attractions. Swim, snorkel, surf and sunbathe at Poipu Beach, then check out Spouting Horn, Allerton Botanical Gardens and hikes along lithified sand dunes! From dawn to dusk, the South Shore of Kauai will satisfy your soul.

One of the most revered places on earth, Kauai inspires a state of awe within all of us. Brimming with beauty, the oldest inhabitable Hawaiian island has both withstood the test of time and matured into a land of fertile abundance. Lush jungles, white sand beaches and the alluring ambiance of aloha enchant each moment. Offering exceptional accommodations, adventures, cuisine and culture, vacationing on Kauai is a dream come true.

TA-104-958-3616-01
| | Nightly |
| --- | --- |
| June 15 - August 15, 2021 | $250 |
| August 16 - December 14, 2021 | $250 |
| December 15 - January 05, 2022 | $279 |
Thank you for entering your review. The review will become available to the system shortly.
23
23
Overall Rating:
4.7391
4.7391
Awesome Place to STay
Rating:
1
5
5
Review Date: 04/02/2020
We had a great stay here. Everything you could need. Comfortable bed. Definitely on the list of places to stay again.
Tropical Tree Top Paradise
Rating:
1
5
5
Review Date: 03/25/2020
My husband and I had a wonderful stay in the Royal Palms Suite. We booked on short notice and Joshua, the property manager was so helpful in coordinating our stay and communicating key information to us before our arrival.
The studio (Ohana House) was detached and private from the main owners home and quite big for a studio. It was exceptionally clean with nice furnishings and a great open layout with a kitchen equipped with great appliances. Thanks for the welcome treats and the basics for cooking a meal. We appreciated it.
The bedroom has a very comfy king bed as well as a TV and air conditioning when needed. The breezes keep the place cool.
We were delighted with this property and its gorgeous surroundings.
We hope to stay again!

Cozy and clean
Rating:
1
5
5
Review Date: 01/24/2020
The management company was easy to work with. Our arrival and check-out were smooth. The property was very clean and convenient as we were with a big group who were staying in homes directly across the street.
Manager Response: 02/04/2020
Response from Kauai Exclusive Management LLC
Thank you for choosing Kaua'i Exclusive as your host during your time here on the island! We hope to host you again in the future! Mahalo Nui, The Kaua'i Exclusive Management Team
review of stay at Royal Palm Suite
Rating:
1
4
5
Review Date: 01/12/2020
excellent location, clean
However, the suite does not have clothes washer/ dryer. The refrigerator door would not close completely and kept beeping; was not fixed likely due to christmas holiday season; would be have been a big issue if we had a small child, need to store milk, etc. We arrived after dark and in rain, could not see the house number.
Manager Response: 02/04/2020
Response from Kauai Exclusive Management LLC
Thank you for choosing Kaua'i Exclusive as your host during your time here on the island! We will inform our team to recheck the fridge to make sure it was fixed. We hope to host you again in the future! Mahalo Nui, The Kaua'i Exclusive Management Team
Awesome condo in Poipu with AC and parking!
Rating:
1
5
5
Review Date: 10/14/2019
We really enjoyed our stay at this condo. The location was perfect- close to beaches, shopping and restaurants. The neighborhood this condo is located is very beautiful and secluded. Though it doesn't have access to a pool, the close proximity to the beaches made up for it. The interior is clean and the management staff left a beautiful welcome basket upon our arrival. They called a few days before to check in to see if we needed anything or help planning activities. One of the best stays we have had in a while. You won't be disappointed. We look forward to a trip back!
Stay at the Royal Palm Suite
Rating:
1
5
5
Review Date: 08/25/2019
Impressive, comfortable, and beautiful.
Kauai
Rating:
1
5
5
Review Date: 08/08/2019
The property location was exactly as described. I would gladly recommend this home to anyone visiting Kauai. It was clean, well maintained and comfortable. The one caveat is that it is parking - there was room for our car, but when we invited someone to dinner, we realized that they would not have a place to park.
Poipu pretty white house
Rating:
1
5
5
Review Date: 05/02/2019
Royal Palm Suite is a well appointed apartment for two people. It has a wonderful kitchen,good bathroom and is in a lovely estate.The only thing missing is the ability to wash clothes.
Loved this Place!
Rating:
1
5
5
Review Date: 04/20/2019
Our time in Poipu was wonderful. This home is located within walking distance to the shopping and restaurants. We loved it!
good location in quiet neighborhood but missing a few things
Rating:
1
4
5
Review Date: 03/04/2019
This is a rental unit above the garage of a house in a nice quiet neighborhood. It looks as it is in the picture except the couch is in a different position. It is clean and new. The air condition works well.

The critiques:
There are no window coverings as others have mentioned, except in the bedroom, which is very strange. All of the other similar units in the neighborhood had window coverings. Because of the design, it is impossible not to expose yourself to the neighbors. The couch is a love seat pullout bed and is very uncomfortable as a couch ( did not use the pullout sleeper). After all, you are on vacation and there is no other place to sit except for the chairs.

Overall it is a very nice place and reasonably priced.
Lovely stay in Poipu Beach
Rating:
1
5
5
Review Date: 02/26/2019
The unit is very new and clean, as it appears in the photos. It was very bright, spacious and airy. The neighborhood is beautiful. Located close to the beach and stores, the apartment was extremely convenient. The Management Company was very helpful by responding quickly to inquiries and requests. Definitely use them if you have any questions. It gives the experience a human touch. My only quibble is with the bed. While the mattress is comfortable, there is a liner on it that makes noise and doesn't breath well. Maybe they can come up with a more comfortable solution. We will remember this as a great visit!
First time to Kauai
Rating:
1
5
5
Review Date: 02/03/2019
Location was great especially for our first time to Kauai. Allowed for shorter travel times to anywhere on the island. Lots of shops and restaurants close be and Poipu Beach is a short drive too!
Bright new apartment in new development
Rating:
1
4
5
Review Date: 11/13/2018
This is a new apartment in a developing, upscale neighborhood. Once we got our bearings, we found it to be a great location. You are a quick drive to any of the beaches and many restaurant options. The apartment is well kept and spotless. The main living area is surrounded by windows on all sides (as seen in the photos), proving nice views and a great cross breeze. On the downside, there are no shades on all those windows (only in the bedroom), so once it gets dark, you are kind of in a fishbowl to be easily seen. There is also only 1 loveseat in the living area, so limited comfortable seating. The other downside was that this is a developing neighborhood and there seemed to be construction or lawn machines (mowers and blowers) every morning.
It's a great place to stay closing to the Poipu beach
Rating:
1
5
5
Review Date: 07/08/2018
The room is clean and nice, makes feel like home. It's close to the Poipu beach and there are two shopping/restaurant centers nearby with lots of deciduous foods.
Poipu Retreat
Rating:
1
4
5
Review Date: 03/06/2018
Getting to rental in the dark from airport was not enjoyable. Signage in Kauai is very small or not at all. Rental was very clean and spacious. However we were suppose to get a mid stay clean but didn't not happen. We used the same towels all stay. No laundry available. We tried to clean floors but there was no dust pan and the vacuum was low in suction. Location was perfect for golfing, the beach and sightseeing. Lots of good restaurant with in walking distance. Please provide a blender would be great.
Manager Response: 03/06/2018
Response from Kauai Exclusive Management LLC
Aloha Karon, Thank you for your review and your valuable feedback. We humbly apologize about the mid stay clean miss and our auditing our systems to see how that occured and to make sure it does not occur again! We are adding a blender, replacing the dustpan that was missing and are checking into getting a better vacuum. We are glad you had a wonderful time and please next time you need anything on your stay, reach out to us right away through our RentalHost or Call us Direct so we can make sure you have everything you need for an amazing stay. Mahalo, Kauai Exclusive Management
Royal Palm Suite Experience
Rating:
1
5
5
Review Date: 03/05/2017
Everything about it was wonderful. Its quietness and location near to everything we wanted to do made it a great vacation spot. We had a small glitch at the beginning when we were emailed the wrong address, and entered someone else's unit. But after a quick phone call, everything got straightened out.
Gorgeous place to stay, but some of the amenities aren't accurate
Rating:
1
4
5
Review Date: 02/05/2017
The Royal Palm Suite is beautiful and very clean. Loved the location. It was nice and quiet, except for the roosters. Lol. It is a close drive or walk to the beach. The only reason I don't give it 5 stars, is because I was told we would have access to a grill and a washer and dryer, and we didn't. Other than that, it is a gorgeous place.
Review for Royal Palm Suite
Rating:
1
5
5
Review Date: 12/12/2016
It was a very nice place to stay. I would stay here again at this price.
Great 9 days at the Royal Palm Suite
Rating:
1
5
5
Review Date: 11/16/2016
We truly enjoyed our stay at the suite. The property was spotless and the management very helpful with any questions we had before and during our stay. Absolutely recommendable!
Nice apartment in Poipu
Rating:
1
4
5
Review Date: 11/03/2016
Nice quiet setting half mile drive to the beach. Well appointed.
Kauai Apartment
Rating:
1
5
5
Review Date: 09/06/2016
We loved our time at Poipu Beach Estates. The accommodations were just as described and the neighborhood was peaceful. The location is close to the beach, shopping, and restaurants. We could not have enjoyed our time more!
Great little unit
Rating:
1
5
5
Review Date: 07/13/2016
Wonderful experience and great location
A great place in Poipu
Rating:
1
5
5
Review Date: 03/01/2016

Brand new and complete with all the basic amenities. If you are going to make motor trips around the island, this is the perfect place to call home base. Great shopping only blocks away and more than 20 restaurants to handle all your taste choices...on or off the beach.
Public golf is available too -- plus several spots to rent beach chairs, umbrellas or boogie boards....surf boards and lessons too.

The most highly-rated helicopter tour (Jack Harter) lived up to it's claims and there are plenty of other tours to go on as well.

This is a great place on the best island.
Your request has been sent. We look forward to meeting all your vacation needs!
Use of this website constitutes acceptance of the KauaiExclusive.com Terms and Conditions and Privacy Policy.
©2020- Present KauaiExclusive.com, Inc, All rights reserved. | Website Design by Beyond Pricing