princeville-honu-condo-2a
princeville-honu-condo-2a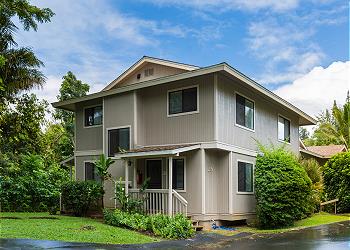 Princeville Honu Condo 2A
https://www.kauaiexclusive.com/rentals/properties/princeville-honu-condo-2a/
Princeville Honu Condo 2A | Vacation Rental in Kauai
Comfortably Priced Rental in an Epic Location!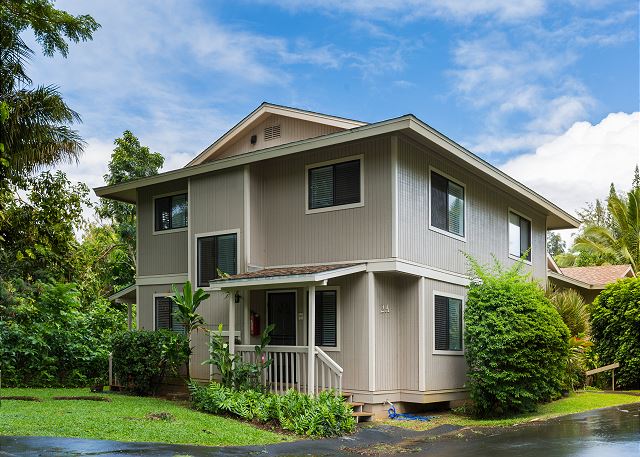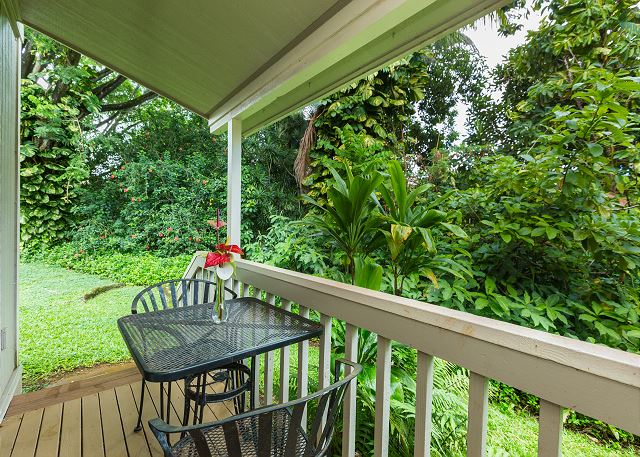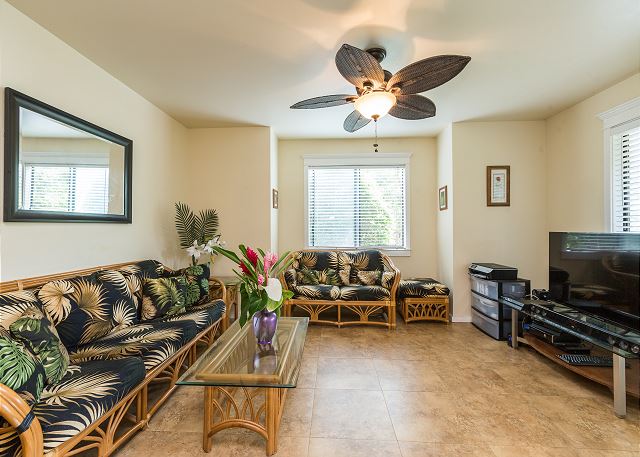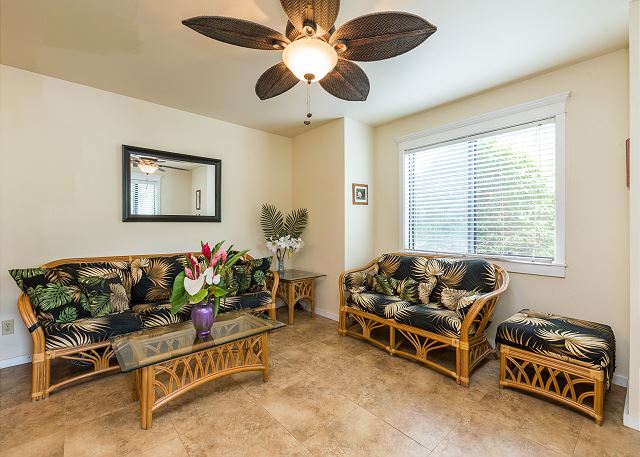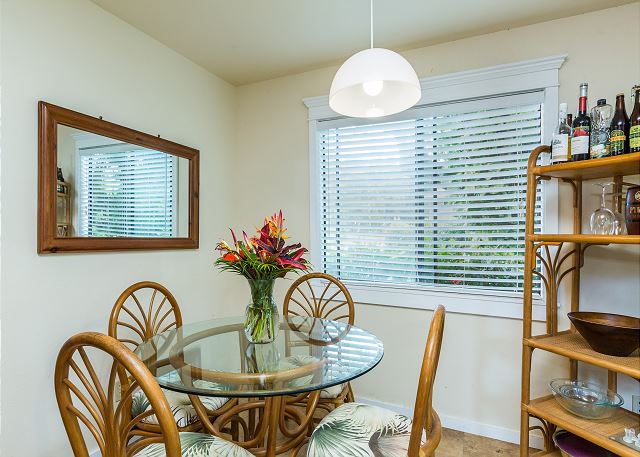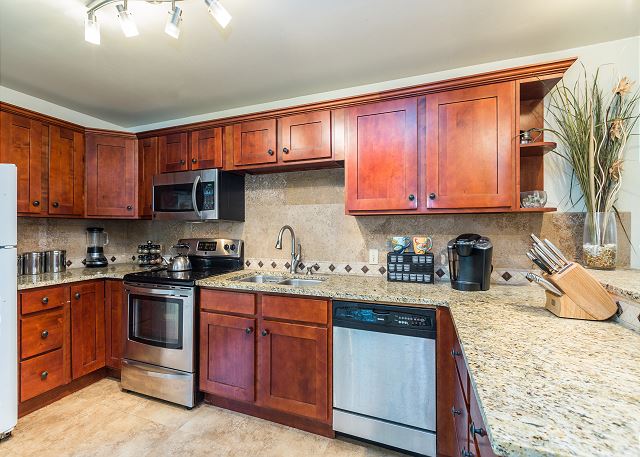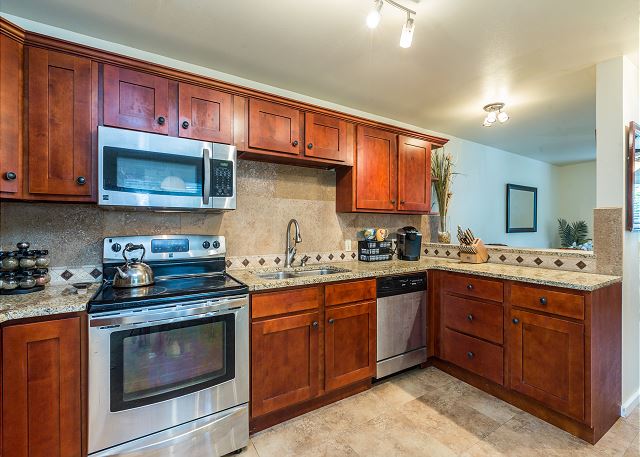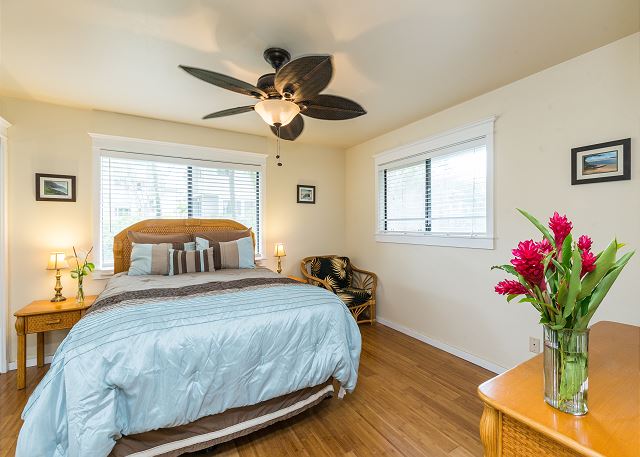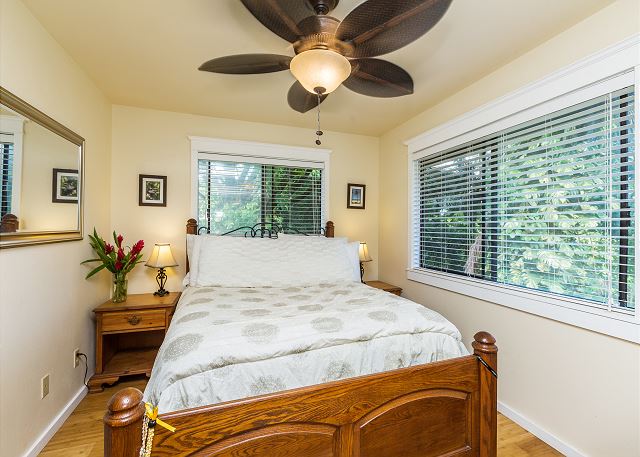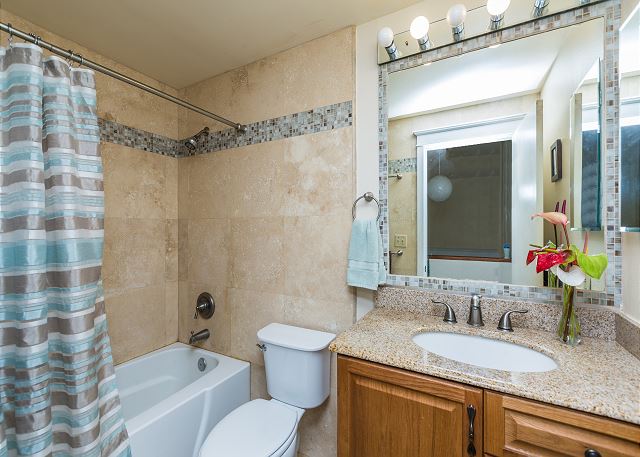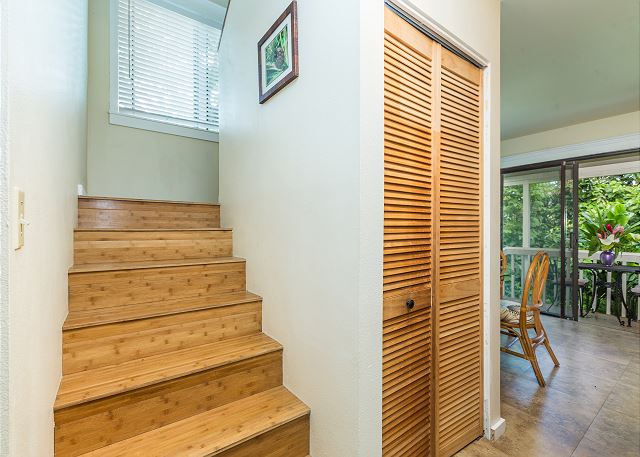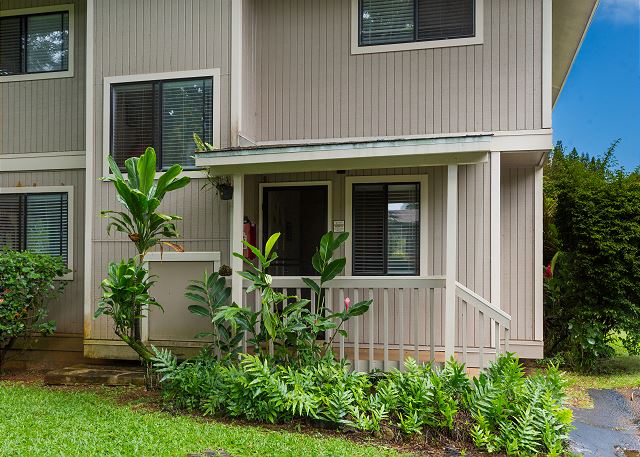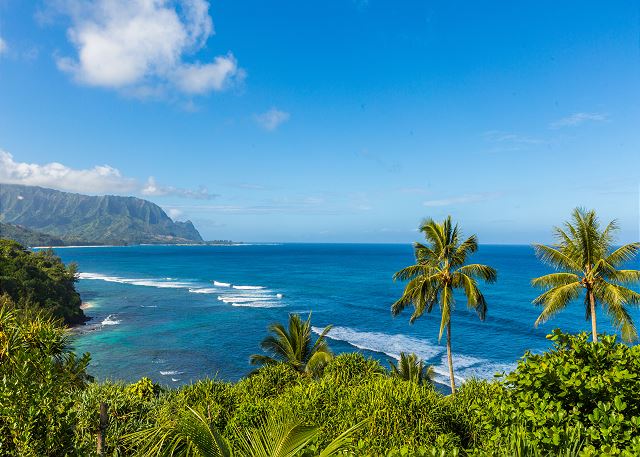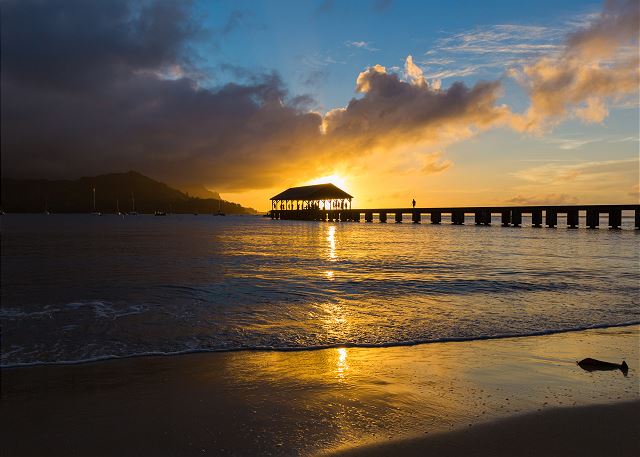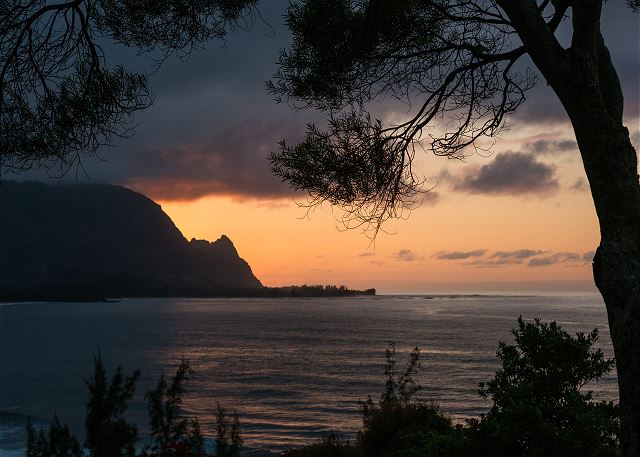 This comfortably priced condominium rental is a hot commodity on the desirable North Shore. With up-to-date amenities, classic Hawaiian motif and an epic location, you can't go wrong!

Two bedrooms easily sleep 4, while a strategic floor plan on two levels offers ample space and privacy. Enjoy a full kitchen, plus everything you need to feel at home.

Located just minutes away from the Princeville Shopping Center in one direction and downtown Hanalei in the other, you have numerous activities at your fingertips. Explore famous white sand beaches, hikes, golfing, dining and shopping!

The North Shore of Kauai is quintessential paradise. Dramatic cliffs plunge into invigorating turquoise waves and lush jungles fringe inviting white sand beaches. Home to the infamous Hanalei Bay and the Nepali Coastline, the North Shore cradles some of Kauai's most treasured gems. It's easy to dive into the local culture when staying on the North Shore, as the environment is cozy and the sentiment is filled with Aloha.

One of the most revered places on earth, Kauai inspires a state of awe within all of us. Brimming with beauty, the oldest inhabitable Hawaiian island has both withstood the test of time and matured into a land of fertile abundance. Lush jungles, white sand beaches and the alluring ambiance of aloha enchant each moment. Offering exceptional accommodations, adventures, cuisine and culture, vacationing on Kauai is a dream come true.

TA-101-133-1072-01
| | Nightly |
| --- | --- |
| August 16 - December 14, 2021 | $190 |
| December 15 - January 05, 2022 | $229 |
| January 06 - December 14, 2022 | $190 |
| April 15 - June 14, 2022 | $190 |
| August 16 - December 14, 2022 | $190 |
Thank you for entering your review. The review will become available to the system shortly.
29
29
Overall Rating:
4.7586
4.7586
Princeville condo
Rating:
1
5
5
Review Date: 12/19/2019
This is an unpretentious, but livable 2 bedroom condo in a residential area in the Princeville resort area. It seemed like we as transients were more the exception than the rule. Most people in the complex live there and got up in the morning and went to work and that give the place a lived in feel and we liked that rather than being in an isolated resort setting. The well-stocked kitchen with condiments and spices available, as well as foil, and plenty of pots and pans was much appreciated. Short drive to supermarket, beaches, hiking, restaurants, about 30 minutes without traffic to the airport. We didn't have much interaction with the property manager(s)--an email before we arrived, and phone call the afternoon before we left to remind us, I suppose to make sure we left on time at 10 AM. We had no problems, so there was no need for us to contact the management. The software they use to provide entry instructions is a little quirky, but ultimately posed no problems for us. There are instructions in the unit that covers most topics, but a few things are not, such as where we could take recyclables and cardboard (county transfer station about a mile east).
Princeville Honu Condo 2A
Rating:
1
5
5
Review Date: 11/23/2019
Our experience was very good. The apartment is well furnished and everything works well with the exception of the mattress in the room facing the garden side. This needs to be replaced immediately. It has zero life left in it.
The check in procedure was also very good but I would prefer to not get all the offers to visit things on the island. I know it is normal to try and sell to a captive audience but it felt too much.
Great Location in Princeville
Rating:
1
5
5
Review Date: 05/30/2019
The rental was super clean and in a wonderful location. Joshua and his staff were highly accommodating and were even able to get us checked in early. Compete amenities: kitchen, shower, washer dryer, etc. I would highly recommend for anyone visiting the area!
Fantastic!
Rating:
1
5
5
Review Date: 05/12/2019
This property is ideal! Nice condo in a beautiful location. Close to grocery stores, shops and bars. Feels private. Condo was well equipped and a good size. I would stay there again in a heartbeat!
Thank you!
Rating:
1
5
5
Review Date: 05/08/2019
Perfect for our needs. Convenient location.
Nice Place, Beautiful Location
Rating:
1
5
5
Review Date: 05/03/2019
The condo is nice and clean, perfect for two couples and the neighbors are friendly and quiet. The owners provides clean linens, towels, and a full kitchen. The price is great considering the location, which is gorgeous and has a lot of things to do nearby, near Hanalei in Princeville. There is a Foodland (Hawaii's supermarket) literally around the corner which was very convenient, as well. Overall the condo was perfect save for three very small issues:

First, the blinds on the downstairs window behind the smaller couch came off the brackets and cut my thumb on the first day. Turns out the blinds were cut too short and the bracket on the right side won't latch closed securely so be very careful when opening/closing those blinds. I recommend holding the top firm while attempting to manipulate the blinds.

Second, the washing machine smells slightly moldy as if it needs a cleaning cycle ran through it, not that big of an issue but it is transferring the smell to the bath towels that are provided by the owners.

Lastly, the threshold on the bathroom door is loose, simply needs to be glued or tacked down with a couple of nails, not a big issue at all but every time someone stepped on it, it would make a loud "clacking" noise.

All in all, I would recommend this condo to friends and would definitely consider staying here again on my next visit to Kauai, assuming the price stays as affordable as it was.
Nice place
Rating:
1
4
5
Review Date: 04/15/2019
It was nice, except the roosters wake you up at 4 AM. Also, it was right after they had a terrible storm and the beaches were in a bad shape. You cannot argue with mother nature. The one thing that I would definitely not recommend is using their Kauai Exclusive Concierge for booking any of your outings. I always book them on my own, but this time I decided to use the suggest one. Sherrie Orr booked the Luau Dinner Shows THAT DID NOT come close to Luau dinner. It was Costco food and the pig wasn't even cooked in the ground. I really wanted my mom to experience the real Luau and show, but it was bad and expensive. IT was also a just a show, the the real thing. She also booked the driving for my husband and that was a misery. I would recommend the place to stay, but do not deal with Sherrie Orr, she sounds nice on the phone, but her bookings are rip-offs.
Enjoyed Hale Hono
Rating:
1
5
5
Review Date: 04/12/2019
We were very pleased to have used this service and to be able to stay at this condo. It was very comfortable and well suited to our desire to relax during this vacation.
Wonderful Place
Rating:
1
5
5
Review Date: 03/08/2019
We had a great time staying at this condo.Clean,quiet and good location to do anything.We will be back soon.
Fantastic, quiet home
Rating:
1
5
5
Review Date: 03/05/2019
My husband and I stayed for three nights in this unit, and had a great stay. The unit is immaculate and well-appointed, very comfortable. The lanai is small but perfect for breakfast listening to the birds. I liked that this small subdivision is separate from the rest of the more homogenous Princeville area. Yet the amenities are all very close. We walked down the road to the hidden former Club Med beach, went up to Hidaways Beach, and into Hanalei a lot. Bed is very comfortable, and overall it's a great value. No view from the unit, but beautiful areas within a short walk. Great place to land if you're going to be out an about a lot anyway. The management company was great - thorough and clear communication throughout.
Princeville Honu Condo 2A
Rating:
1
4
5
Review Date: 12/03/2018
The location of the condo was very private and the indoor and outdoor spaces were great.
Princeville Condo
Rating:
1
5
5
Review Date: 09/02/2018
The booking process was very useful, first to view options and then to select the best option for us. It was easy to follow the instructions and we had confidence in the property. It was ideal, location, size and facilities. Finding the actual address initially was very difficult due to lack of signage on roads and residences.
Absolutely perfect!
Rating:
1
5
5
Review Date: 08/28/2018
Place was wonderful. Loved the location. We look forward to returning to this unit on our next visit!
Great condo in Princeville
Rating:
1
5
5
Review Date: 06/18/2018
The condo was beautifully furnished with every convenience available. It's just on the outskirts of the Princeville estates but the location is quiet, peaceful and very close to Princeville Center. We loved the walk from the house down to the beach at the end of the road. The property company was responsive and the app user-friendly. Definitely recommend!
Two weeks in Paradise
Rating:
1
5
5
Review Date: 05/29/2018
It was great. The townhouse was stocked really well with basic supplies like olive oil, seasonings, wax paper tin foil. Beds were great nice size. Lots of fans to keep it cool. We arrived just after the flooding so the island was very wet. It kept raining but we still loved it. Very convenient to shopping center. Only concern for us was one bathroom and it was upstairs but we worked it out fine. One issue with the lights was fixed quickly and management company was very accommodating. We spent quit a few days driving to the south side because of the rain and being unable to utilize hanalei bay.
Priceville Condo
Rating:
1
5
5
Review Date: 04/04/2018
Excellent condo! It had everything that we needed.
A very enjoyable stay
Rating:
1
5
5
Review Date: 04/04/2018
This place was absolutely wonderful, very nice two bedrooms and not that expensive, we very much enjoyed our stay except for all the rain of course but hey it rains in Kauai
AMAZING little gem
Rating:
1
5
5
Review Date: 02/24/2018
Just finished 2 weeks stay in this little gem and it was amazing!! This cute little place had everything we needed(except the pack and play). It was the perfect spot to come back to after a day at th beach...just a short drive to the market, beach and shopping. Would stay again in a heartbeat! There were 4 adults and 1 toddler and it was the perfect size
Kauai 2018
Rating:
1
5
5
Review Date: 01/26/2018
We had a very pleasant stay at Honu Condo 2A. The condo was very clean and attractive. The kitchen was well supplied with the basics. We loved being greeted by the black and white kitty who visited each day. Sara was good to check on our needs. We appreciated that. We would recommend this property to someone.
Honu condo 2a
Rating:
1
4
5
Review Date: 11/08/2017
Nice unit, had everything we needed. Our host Sarah was very helpful and booked us an awesome helicopter ride!! Thank you again for everything!!

Condo
Rating:
1
4
5
Review Date: 08/31/2017
The rental was ok. Had everything we needed. Especially enjoyed the visiting cat. The neighbor kids were only noisy for about 1 hour a night as they played in the street and yard.

Still don't understand why the cleaning fee was so high! Felt a little gouged on that one.

Needed instructions for the tv. Different from ours. No address number on street. Made a little more challenge to find. And then we chose the wrong entrance.
Impressed with management company.
Manager Response: 09/29/2017
Response from Kauai Exclusive Management LLC
Aloha Debi, Thank you for taking the time to provide great feedback! We understand the remote may be confusing so we will start providing instructions on how to use it. We will also look to improve on the directions to the property as well. We hope that all of our guests know that we are available by phone 6am-10pm HST for any questions and/or support. Regarding the cleaning fee. That is what we the management company pays and we do not make any money on the cleaning. What our cleaning team charges is normal for Kauai. Thank you again Debi and we hope to have the pleasure of hosting you again here on Kauai! Mahalo, Kauai Exclusive Management
Princeville getaway
Rating:
1
5
5
Review Date: 08/31/2017
Wonderful. Perfect for 4 of us, mom, dad, adult daughter, teenage son
Manager Response: 09/29/2017
Response from Kauai Exclusive Management LLC
Thank you Ketty and happy to hear you and your family had a great time! Mahalo, Kauai Exclusive Management
Perfect Oasis for our Ohana!!
Rating:
1
5
5
Review Date: 08/21/2017
This location was ideal for all the best beaches and adventures. The neighbors were friendly and lovely in the adjoining condo!! We asked them for some tips and they were very helpful while we were there! Cute keiki's!! The condo was comfortable and great kitchen with good knives for cutting up local fruit and food!
Kauai Retreat 07 2017
Rating:
1
5
5
Review Date: 08/01/2017
Wonderful Princeville condo near shops, dining, beach, weekend farmers market and more. Condo was very clean and plenty of room. Sean and team were extremely helpful.
Lovely House!
Rating:
1
5
5
Review Date: 07/25/2017
We had a wonderful time. The house was clean and very well equipped. We had no trouble cooking our own meals or doing our own laundry while we were there. This little black and white cat always greeted us at the backdoor each time we came home, we never let him in but sat on the porch and pet him. We named him Jack, be good to him if you stay there! We'd definitely come back! It was in a great neighborhood and centrally located within a 5 minute drive of the bay.
Great, clean rental perfect for family of 4
Rating:
1
5
5
Review Date: 07/20/2017
Perfect vacation rental for family of 4. Clean, comfortable space.
Princevill Honu Condo 2A
Rating:
1
4
5
Review Date: 02/25/2017
I would like an ocean peak or view next time. The place was very nice, clean and well equiped. Your treatment of issues was fantastic.

great time in Kauai
Rating:
1
4
5
Review Date: 02/17/2017
Well located, 2 minutes away from Hanalei Bay and Princeville. Also next to Foodland for grocery and such. Spotless, clean, well equipped with a grill. It is very comfortable, but the bed in the small bedroom is ready to be changed.

Our family of 4 enjoyed our stay at Kauai's Princeville Honu Condo 2A!
Great Kauai Getaway
Rating:
1
4
5
Review Date: 01/16/2017
We enjoyed our stay at Honu Condo 2A. The location is perfect for going into Hanalei, or for visiting one of the many beautiful beaches in the area. The quiet road to the point is beautiful for morning or sunrise walks. (about 2.5 miles round trip)
The condo is comfortable, with a well-equipped kitchen. The area is quiet and peaceful.
I would stay here again as it fit our needs perfectly. Nice condo at a great price.
Suggestions: a grill for enjoying the fresh fish from the market; a few comfy patio chairs

Your request has been sent. We look forward to meeting all your vacation needs!
Use of this website constitutes acceptance of the KauaiExclusive.com Terms and Conditions and Privacy Policy.
©2020- Present KauaiExclusive.com, Inc, All rights reserved. | Website Design by Beyond Pricing