kauai-prince-kuhio-307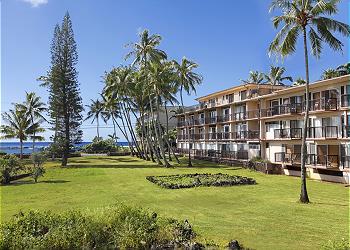 Kauai Prince Kuhio 307
https://www.kauaiexclusive.com/rentals/properties/kauai-prince-kuhio-307/
Kauai Prince Kuhio 307 | Vacation Rental in Kauai
Kauai Prince Kuhio 307 *Magnificent Sunrise OCEAN VIEW on 3rd floor*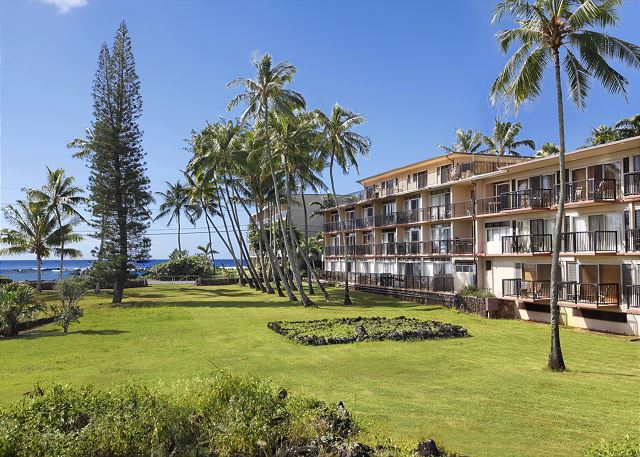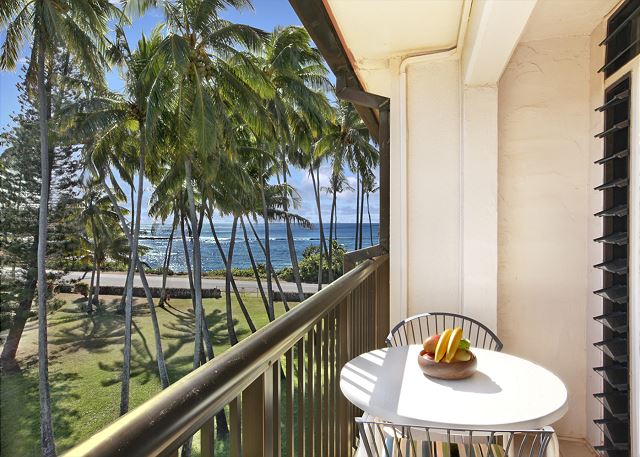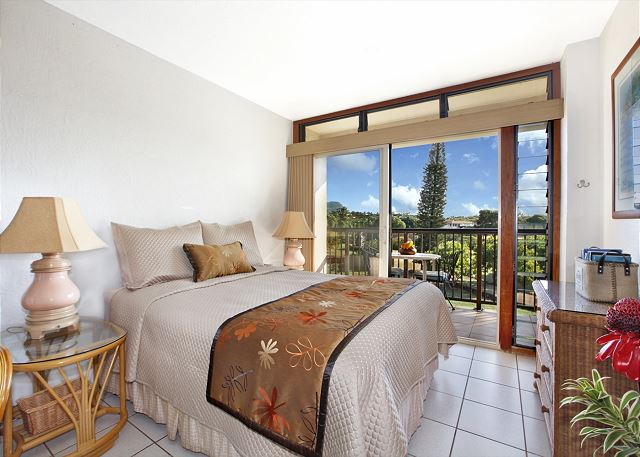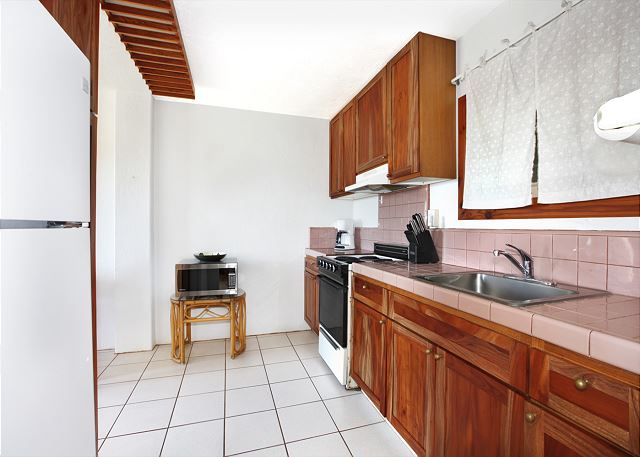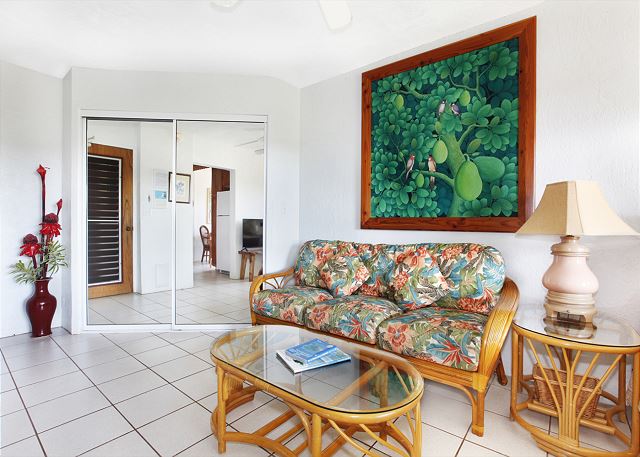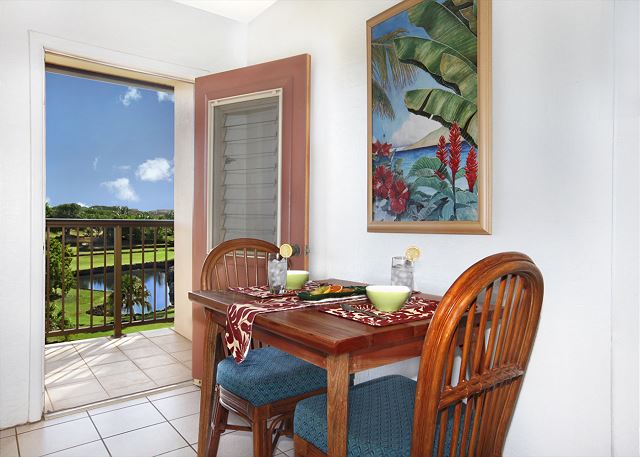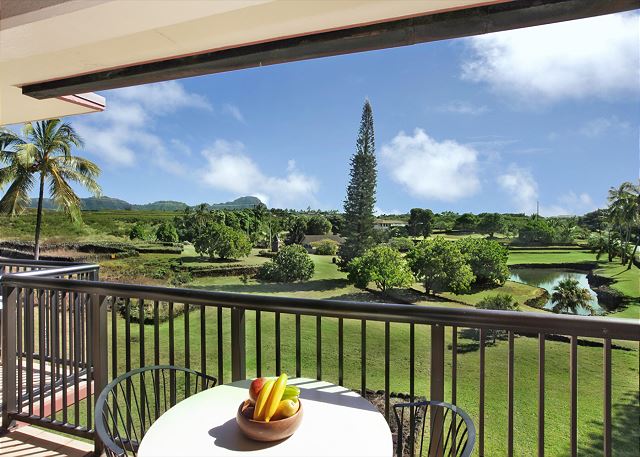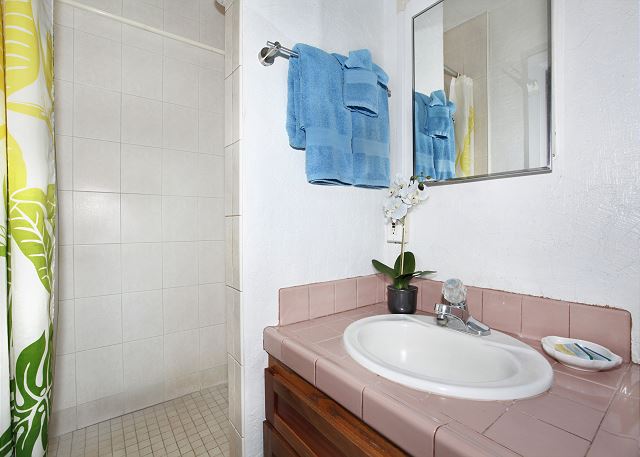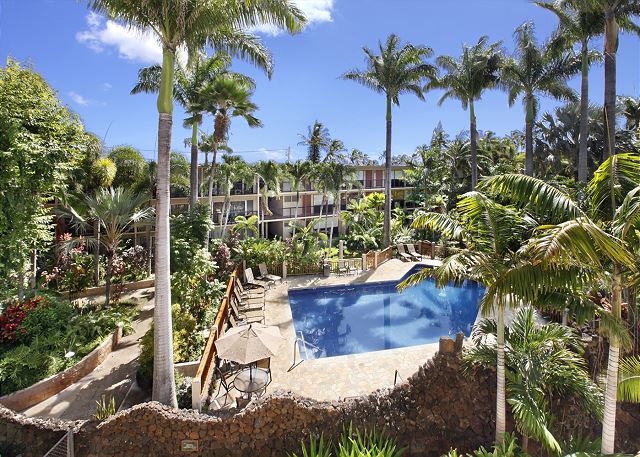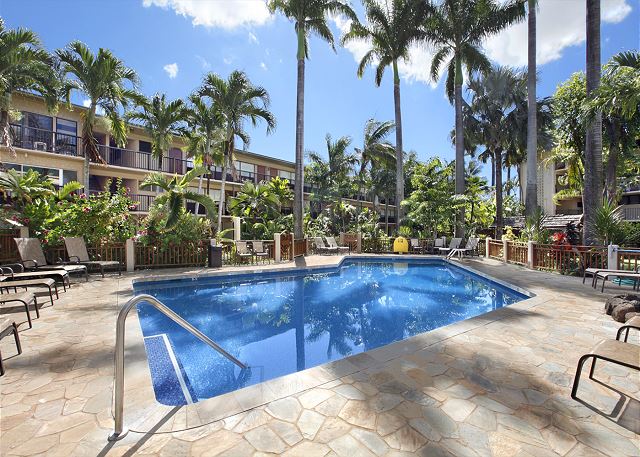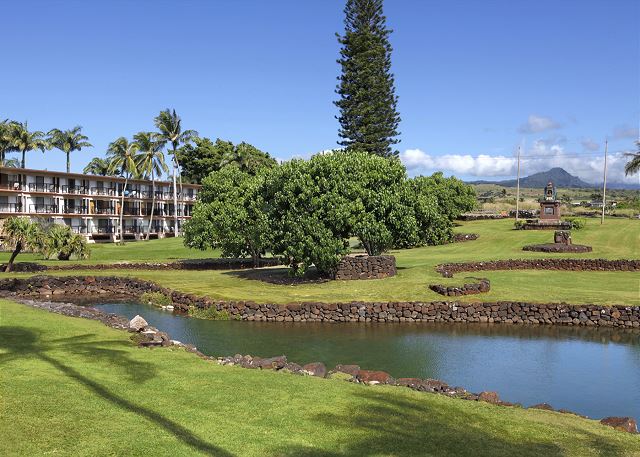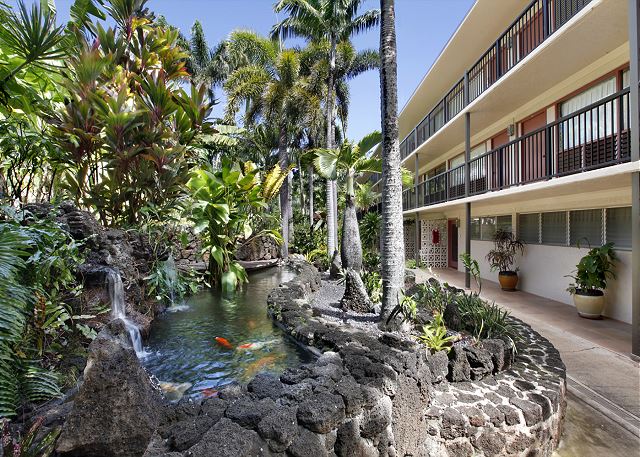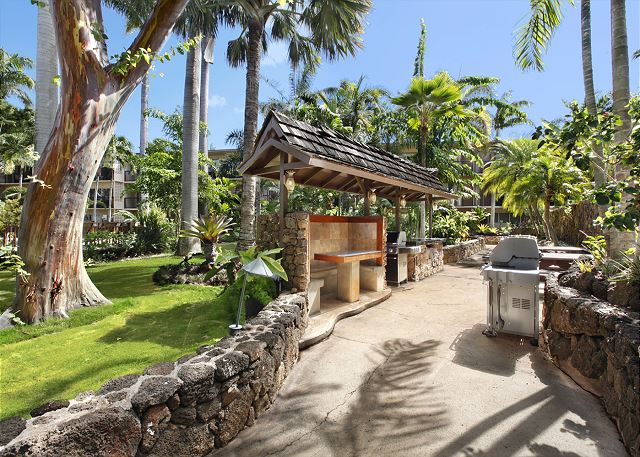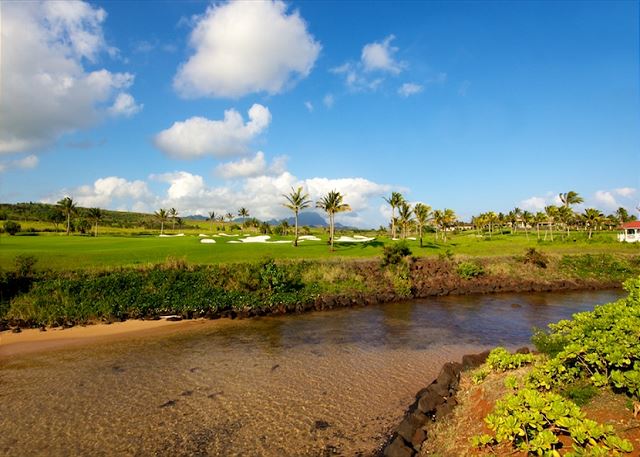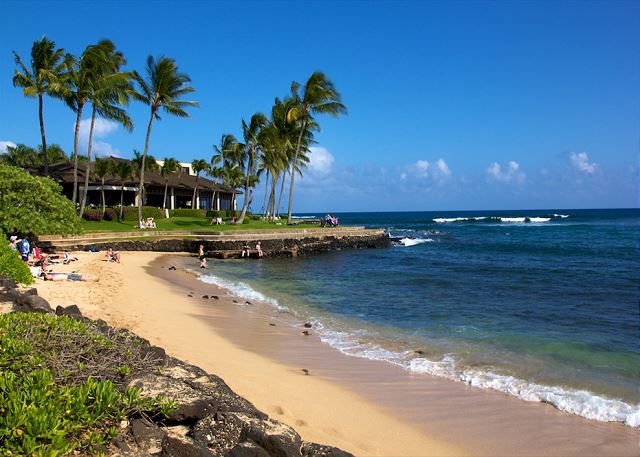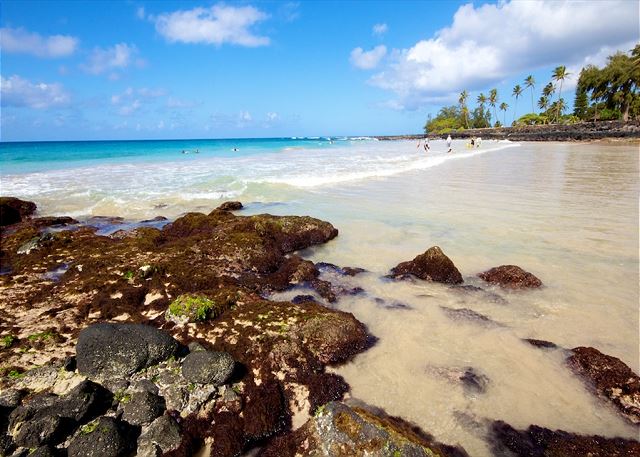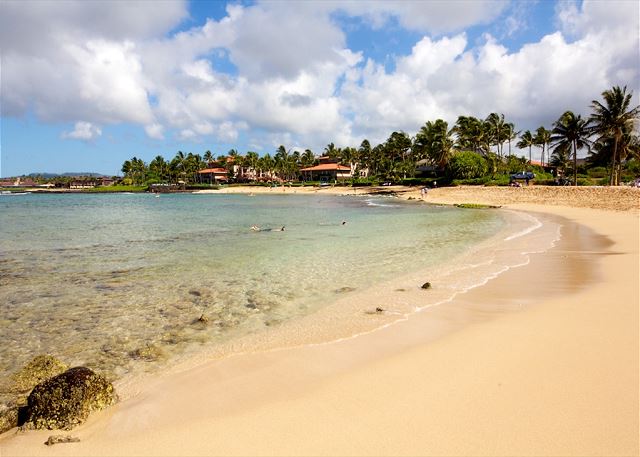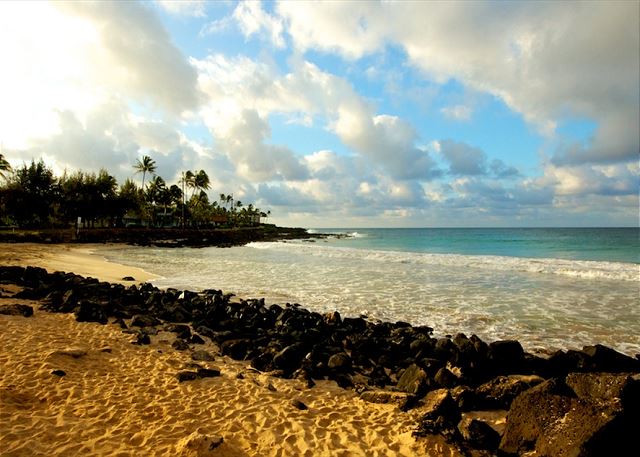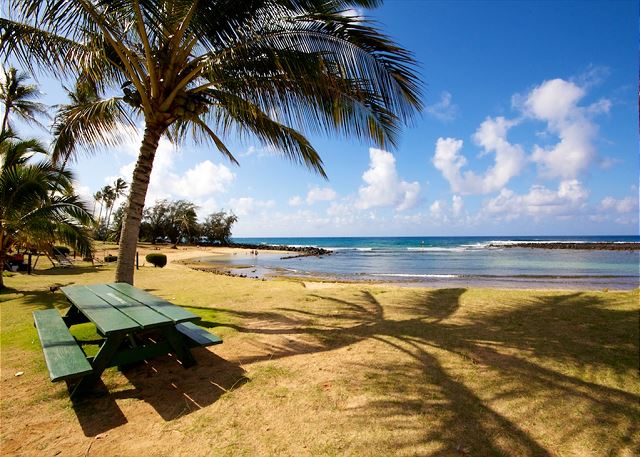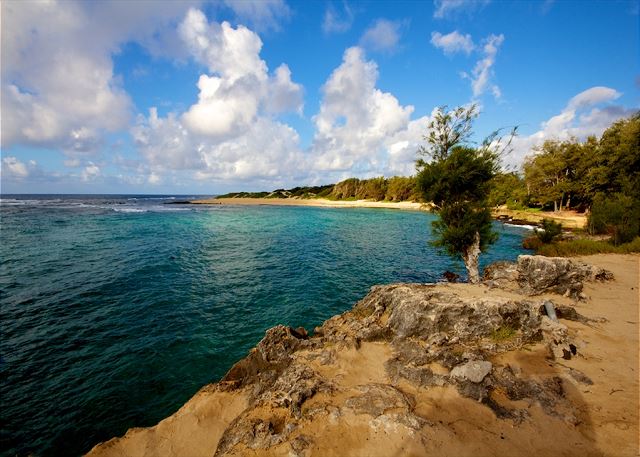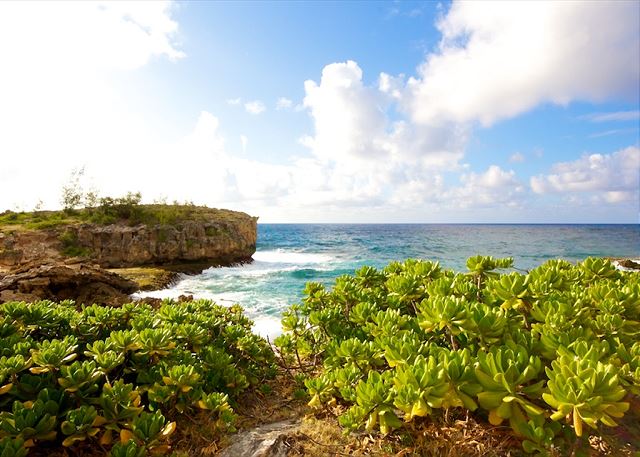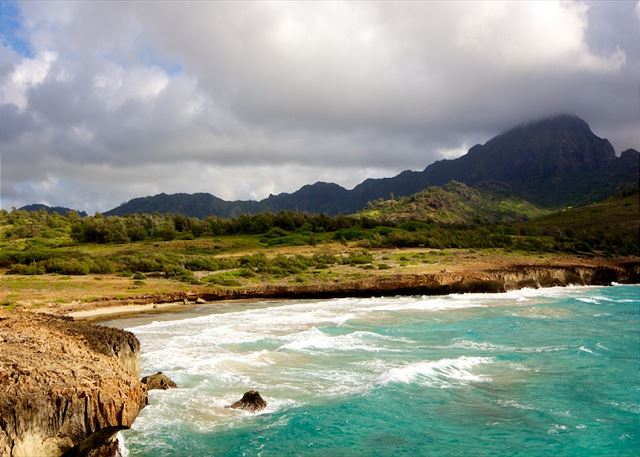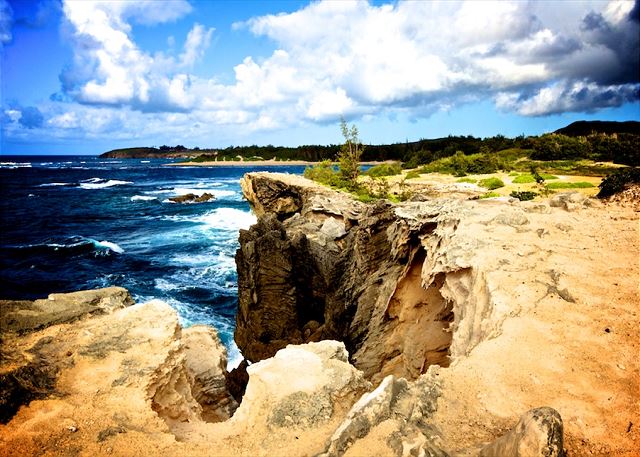 An oasis in the heart of sunny Poipu, this quaint condominium complex is impressively landscaped with mature, lush jungle foliage. Right next to historic Prince Kuhio Park and just 30 yards from the ocean, you have discovered a gem within Kauai's most popular vacation town!

Kauai Prince Kuhio 307 is a gorgeous large studio condo with a unique floor plan and two lanais (porches). From your private porch, enjoy the serene sounds of rolling ocean waves, tropical song birds and palm fronds rustling in the trade winds. With direct access to a pool, the beach and town, all of your paradise desires will be easily satisfied.

- Located in Poipu (South Shore).

- Oceanfront condos at the best possible value.

- Features a pool, tropical garden landscaping, easy access to world-famous snorkeling, swimming and surfing!

- Located adjacent to Prince Kuhio Park, walking distance to Kukui'ula Shopping Center and just a minute's drive to Spouting Horn and Allerton Botanical Gardens.

The South Shore of Kauai is where locals go to find sun when it's raining everywhere else. As one of the most popular and well-developed visitor areas on Kauai, sunny Poipu offers sophisticated shops and restaurants with stunning beaches, world-class golfing and exciting attractions. Swim, snorkel, surf and sunbathe at Poipu Beach, then check out Spouting Horn, Allerton Botanical Gardens and hikes along lithified sand dunes! From dawn to dusk, the South Shore of Kauai will satisfy your soul.

One of the most revered places on earth, Kauai inspires a state of awe within all of us. Brimming with beauty, the oldest inhabitable Hawaiian island has both withstood the test of time and matured into a land of fertile abundance. Lush jungles, white sand beaches and the alluring ambiance of aloha enchant each moment. Offering exceptional accommodations, adventures, cuisine and culture, vacationing on Kauai is a dream come true.

Tax ID #
| | Nightly |
| --- | --- |
| August 16 - December 14, 2021 | $230 |
| December 15 - January 05, 2022 | $249 |
| January 06 - December 14, 2022 | $230 |
| April 15 - June 14, 2022 | $230 |
| August 16 - December 14, 2022 | $230 |
Thank you for entering your review. The review will become available to the system shortly.
20
20
Overall Rating:
4.65
4.65
Beautiful views; great location
Rating:
1
5
5
Review Date: 12/04/2020
The condo is in a great location in Poipu close to the beach where there is good snorkeling. Nice views from the terrace. The condo is okay but functional but could use some updating but is a good value.
Enjoyable Stay at Prince Kudio
Rating:
1
5
5
Review Date: 05/22/2019
Nice location, well-maintained grounds/pool. Bathroom needs updating. Tile on the shower floor is stained and vanity is old. Condo was very clean.
Easy beachfront living
Rating:
1
5
5
Review Date: 04/15/2019
This was a perfect place to spend a few days on Kauai's South Shore. Fabulous snorkeling and swimming nearby, easy road trip distance to the western side of the island and Waiamea. Great interaction with mgmt company. Fabulous.
Location, location for a vacation
Rating:
1
4
5
Review Date: 04/15/2019
Perfect spot for our short stay. Everything we needed was provided. Loved Baby Beach and Lawai. Kukui ula village was so convenient.
Wonderful vacation spot
Rating:
1
5
5
Review Date: 03/27/2019
Enjoyed our two week stay.
Lawai, Kauai
Rating:
1
5
5
Review Date: 10/02/2018
Prince Kuhio #307. Nice location and unit. No elevator Good exercise. A/C froze up. Called and maintenance person came right away and fixed it. Beware of bird droppings on car and park in covered garage. Snorkeling beach across street and about a minute walk. Can be rough. Lovely area at The Beach Hose to see sunset. Will stay here again. Friendly people.
A Jewel in Paradise
Rating:
1
5
5
Review Date: 08/23/2018
We were pleasantly surprised over and over again with this rental. First the unit had everything that we needed for our extended stay with the exception of food - - it came complete with covered parking, beach chairs, beach towels, masks, coolers, and walking sticks. The view of the morning sunrise and the ocean were spectacular. The privacy of being adjacent to a park provided solitude and peace on the balcony. If you like to snorkel, swim or surf, just cross the street to a small cove that provided some of the prettiest fish and coral on the island. And for a final wrap of your day, grab your camera and cross the street to sit by the water for a spectacular sunset. This unit is definitely 'a Jewel in Paradise'!
Kauai Vacation
Rating:
1
5
5
Review Date: 06/27/2018
All in all it was a wonderful experience the air conditioner didn't work as well as I expected but the trade winds were wonderful they made up for it
Suite 307
Rating:
1
5
5
Review Date: 06/05/2018
Great trip and experience.
Nice place
Rating:
1
4
5
Review Date: 04/29/2018
Very nice place to stay and clean. The bathroom shower could use a little updating. Shower head wouldn't really stay in the shower, kept wanting to turn outwards
Great get away
Rating:
1
5
5
Review Date: 03/08/2018
Stay was great. Price was awesome and condo was nice. Worked perfect for us. Value was excellent. Condo is obviously not new but was clean and well taken care of. We enjoyed our stay.
prince kuhio condos
Rating:
1
5
5
Review Date: 01/07/2018
Kauai get away!!!
Rating:
1
4
5
Review Date: 11/02/2017
We had a grand time in Kauai and the Prince Kuhio did not disappoint. It was clean, well equipped for us who had nothing but a little carry on bag a piece. Easy to find from your directions and a stunning view. The property had beautiful landscaping and was so nice after coming from Alaska. The only down side was that the bedroom was not separate from living area. That was a surprise. But it worked out just fine.
Convenient and cozy studio
Rating:
1
4
5
Review Date: 08/30/2017
Great location - 5 minutes from Poipu Beach, 2 minutes from shops and 1 minute from Baby Beach. Simple, clean. Excellent wifi, easy parking.

The A/C is a stand-alone unit which cools the place down a bit, but it's not going to be an icebox. I still slept with the two fans on in addition. It's also quite loud (as most A/Cs are) so be prepared for that.
Great apt and location
Rating:
1
4
5
Review Date: 06/05/2017
Overall a great stay. Location was fantastic right by the beach and easy to get around the south side of the island. The management company was fantastic, really easy to work with and super responsive. The one thing that I wish I had known before we booked was the location of the apt in the condo. The condo is located right at the top of the stairs which ends up leading to noise and not being able to leave the shutters open if you want privacy.
Kuhio 307
Rating:
1
5
5
Review Date: 05/09/2017
We really enjoyed our stay. The place was very nice and the pool was a great addition to the condo. It was a great location on the island and close to a lot of great beaches, resteraunts, shops etc. Everyone in the complex was really nice and the caretakers were very accommodating and informative about the island.
Recommended.
Rating:
1
5
5
Review Date: 03/14/2017
Great location. Exceptionally clean. Very comfortable apartment, well equipped.
First time in Kauai
Rating:
1
4
5
Review Date: 03/03/2017
Management company was great to deal with, right from when we started the process,thank you for that. Property management guys on site were really friendly and helpful. Rental unit was very clean which was good as the unit was very dated and in need of a remodel( in our opinion) great location and loved the island.
Home away from Home
Rating:
1
5
5
Review Date: 01/06/2017
Lovely studio that was as described in the details of the rental. Although no air conditioner there is an overhead fan that was adequate for a great night's sleep for the two weeks of our stay. A floor fan was provided and used twice when temps were a bit warmer during our time at 307. Because there are no elevators this unit is best suited for those with mobility.
Unit immaculate as were the grounds. One important point is that there is underground parking which is preferred due to parrot droppings and that the front lot is often filled. Overall another wonderful visit to my favorite Island.
Nice studio apartment
Rating:
1
4
5
Review Date: 05/01/2016
The studio apartment is simple, clean and very well located. Good value for money. Pool is nice too ... tends to be more adult-oriented in the afternoon (a lot of kids splashing and jumping in the morning.)
Your request has been sent. We look forward to meeting all your vacation needs!
Use of this website constitutes acceptance of the KauaiExclusive.com Terms and Conditions and Privacy Policy.
©2020- Present KauaiExclusive.com, Inc, All rights reserved. | Website Design by Beyond Pricing