kauai-prince-kuhio-106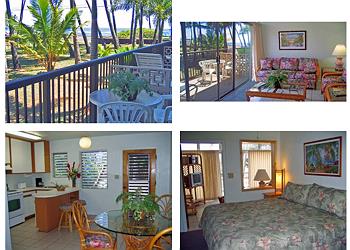 Kauai Prince Kuhio 106
https://www.kauaiexclusive.com/rentals/properties/kauai-prince-kuhio-106/
Kauai Prince Kuhio 106 | Koloa Vacation Rental
LOCATION X3*** Ocean VIEW** NO stairs ground floor** CALL NOW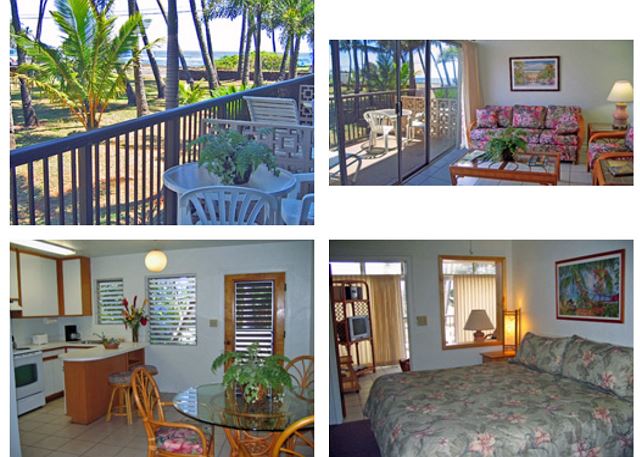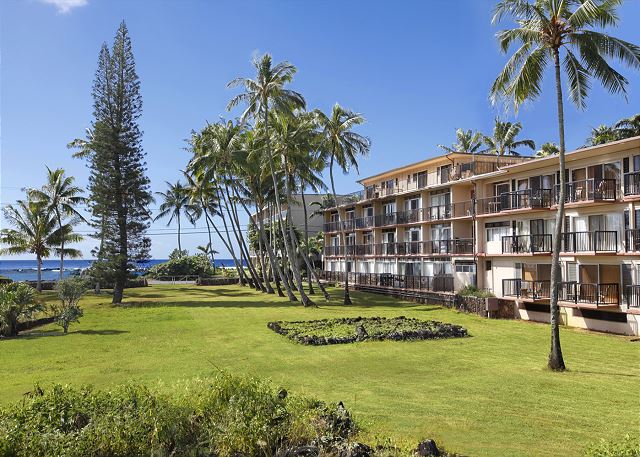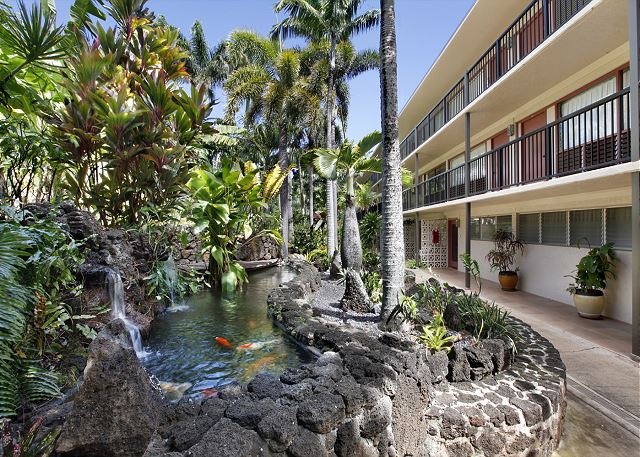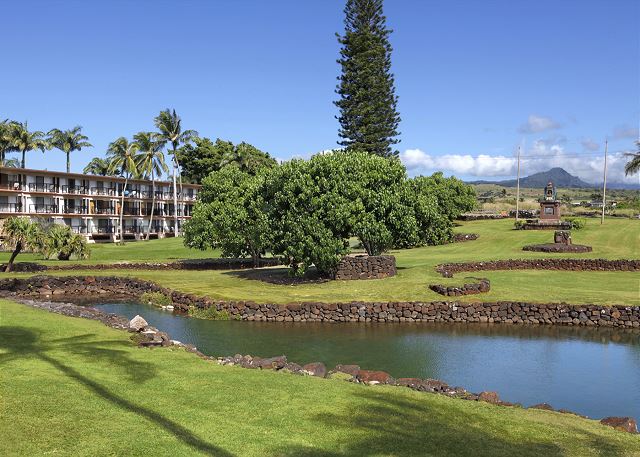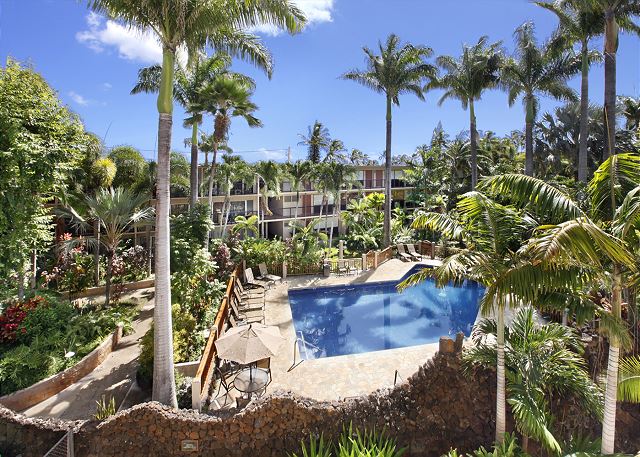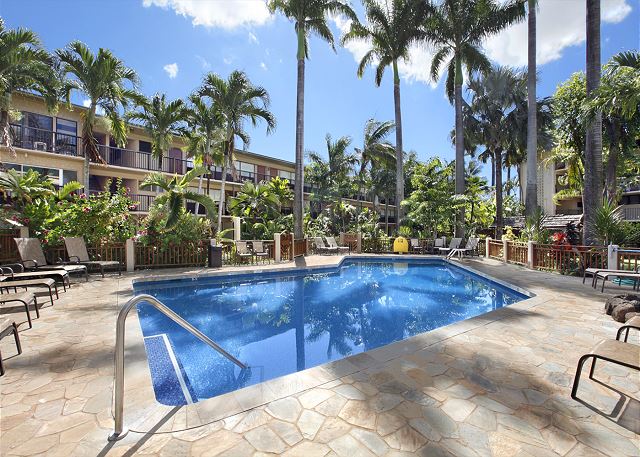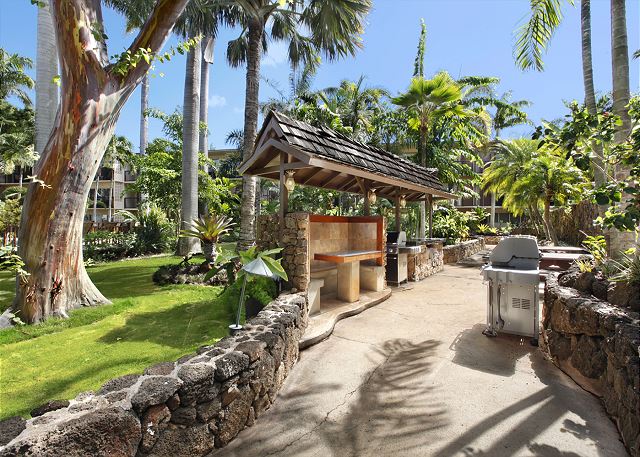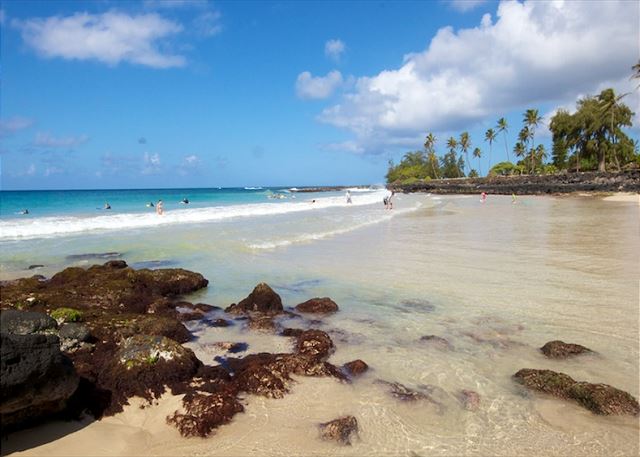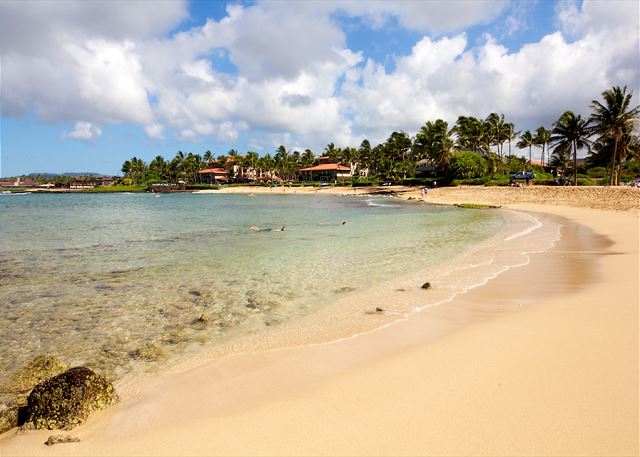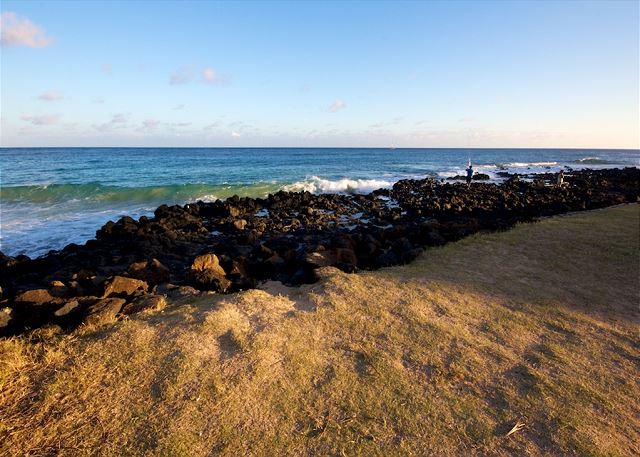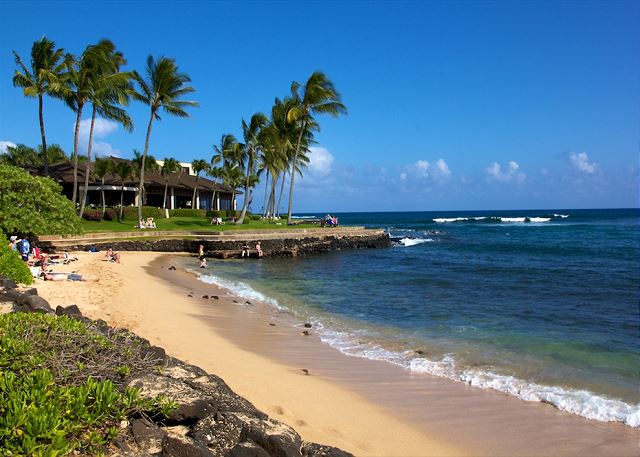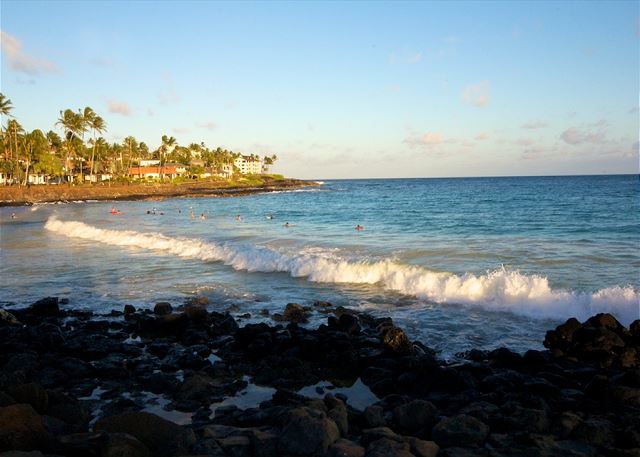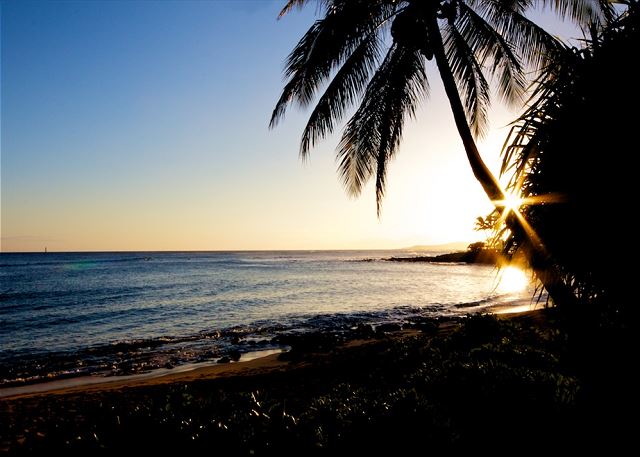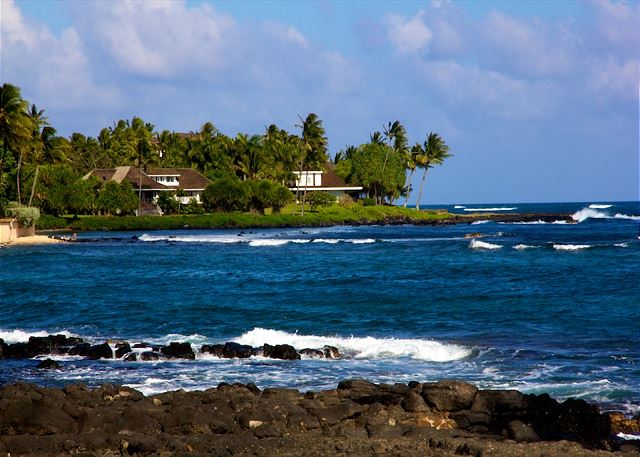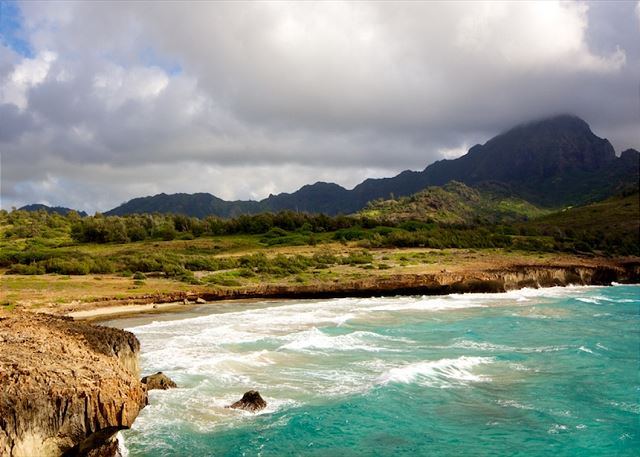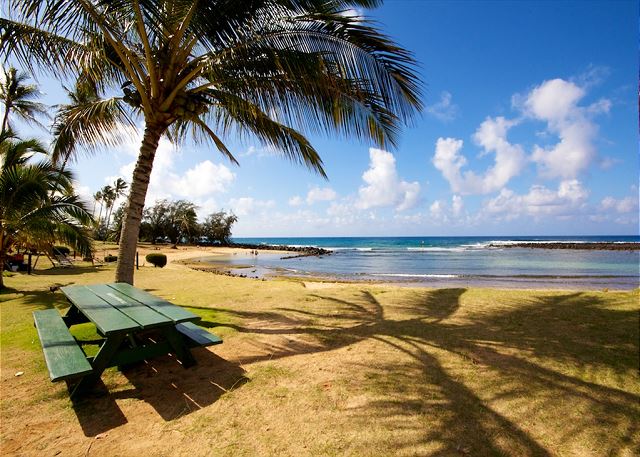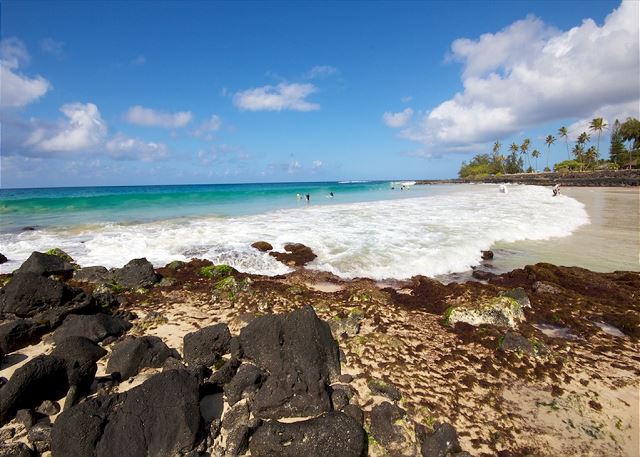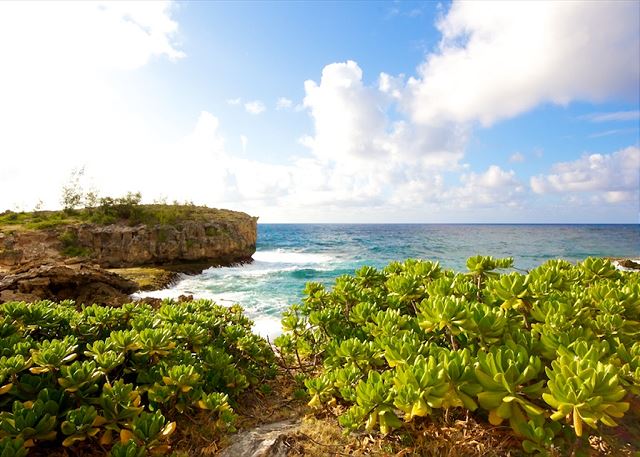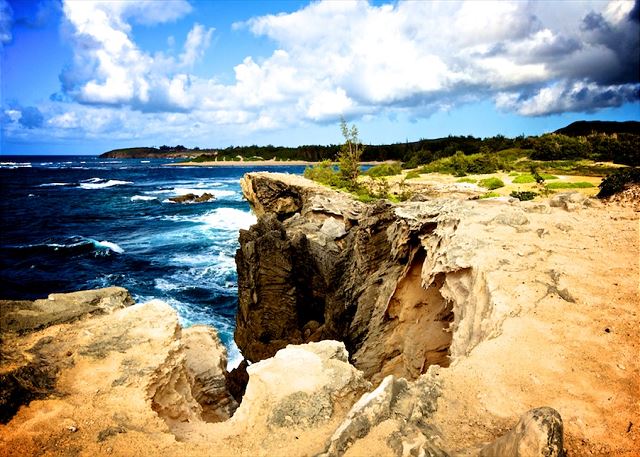 An oasis in the heart of sunny Poipu, this quaint condominium complex is impressively landscaped with mature, lush jungle foliage. Right next to historic Prince Kuhio Park and just 30 yards from the ocean, you have discovered a gem within Kauai's most popular vacation town!

Kauai Prince Kuhio 106 is a gorgeous ground-level, one bedroom condo with ocean views, custom mahogany cabinetry & furniture. From your private porch, enjoy the serene sounds of rolling ocean waves, tropical song birds and palm fronds rustling in the trade winds. With direct access to a pool, the beach and town, all of your paradise desires will be easily satisfied.

- Located in Poipu (South Shore).

- Oceanfront condos at the best possible value.

- Features a pool, tropical garden landscaping, easy access to world-famous snorkeling, swimming and surfing!

- Located adjacent to Prince Kuhio Park, walking distance to Kukui'ula Shopping Center and just a minute's drive to Spouting Horn and Allerton Botanical Gardens.

The South Shore of Kauai is where locals go to find sun when it's raining everywhere else. As one of the most popular and well-developed visitor areas on Kauai, sunny Poipu offers sophisticated shops and restaurants with stunning beaches, world-class golfing and exciting attractions. Swim, snorkel, surf and sunbathe at Poipu Beach, then check out Spouting Horn, Allerton Botanical Gardens and hikes along lithified sand dunes! From dawn to dusk, the South Shore of Kauai will satisfy your soul.

One of the most revered places on earth, Kauai inspires a state of awe within all of us. Brimming with beauty, the oldest inhabitable Hawaiian island has both withstood the test of time and matured into a land of fertile abundance. Lush jungles, white sand beaches and the alluring ambiance of aloha enchant each moment. Offering exceptional accommodations, adventures, cuisine and culture, vacationing on Kauai is a dream come true.

Tax ID #
| | Nightly |
| --- | --- |
| February 01 - April 14, 2020 | $179 |
| April 15 - June 14, 2020 | $159 |
| June 15 - August 15, 2020 | $179 |
| August 16 - December 14, 2020 | $159 |
| December 15 - January 05, 2021 | $209 |
Thank you for entering your review. The review will become available to the system shortly.
27
27
Overall Rating:
4.5185
4.5185
Good place to stay in Poipu area
Rating:
1
4
5
Review Date: 01/12/2020
Overall we (my boy 10 years old and myself) were content and happy with this place. It has a good location in the South. BBQ facilities were useful. Kitchen is well equipped. Unit 106 is adjacent to the laundry room which is busy from 8am to 8pm. No problem, if one is out for hikes, swims, etc. But it is not ideal for sitting on the lanai.
Close to ocean
Rating:
1
5
5
Review Date: 11/19/2019
We would go back and stay at this place. Very clean on arrival. Steps away from the ocean and watching the sunset. Can see the ocean from the lanai and get the nice breeze from the ocean. Good place for 2 people.
Best Vacation Ever
Rating:
1
5
5
Review Date: 11/02/2019
We'll stay here again and again!
inexpensive condo
Rating:
1
4
5
Review Date: 07/02/2019
Good location. No AC but I knew that when I booked it.
Good location on Kauaii
Rating:
1
4
5
Review Date: 04/06/2019
Peacefull, interesting, rejuvenating and laid back. Just what we needed
Stay at Prince Kuhio, Kauai
Rating:
1
5
5
Review Date: 04/03/2019
Seamless, enjoyable experience.
Kauai 2019
Rating:
1
4
5
Review Date: 03/22/2019
Excellent Value
Rating:
1
4
5
Review Date: 12/26/2018
Great location, a lot of space for the money, wonderful lanai with a view of the park and partial ocean view. Although a somewhat older condo, it was clean and well stocked. Only complaints: older windows in living room did not block out sound of roosters crowing from 5 AM to 10 PM. Part of Kawai's charm, to be sure, but a little hard to sleep. Coin changer in laundry room was out of order during much of our stay
Prince Kuhio 106
Rating:
1
4
5
Review Date: 11/08/2018
Older couple always stay at the PK. Great location in Poipu. Unit was clean, bug free & bed was firm/ comfortable. Living room faces PK park with nice view & breeze. These are "basic" units, but a much better value than most properties. Kitchen could use a little updating.
Kauai Prince Kuhio
Rating:
1
4
5
Review Date: 04/21/2018
Great location , great unit, good pool, we had a great stay.
Po'ipu - A Good place to stay
Rating:
1
4
5
Review Date: 04/01/2018
The condo 106 has a good view on the ocean from the rear balcony. However it was a little bit noisy because the entry is right in front of the parking lot and beside the management office. We had good help from the office manager.

Conveniently located to go the Waimea canyon and close to the Lihue airport.

Walking distance to a small beach where we could do good snorkeling.

The property was clean and included little things that made our life easier (ex: beach chairs, plastic pellicule, cooking oil...)
Good location for our sty
Rating:
1
4
5
Review Date: 03/30/2018
We were in a Kauai for a wedding, the location of the wedding was right across the street a Beaches.

Full kitchen
Rating:
1
5
5
Review Date: 01/02/2018
The place was easy to find and get in and out with the code. It had all the good qualities kitchen gadgets one can think of, even a blender to make smoothies with. Beach towels and beach chairs. Good for a couple or a family with the small child to hear if needed in the other room.
Great place to stay near Poipu!
Rating:
1
5
5
Review Date: 11/26/2017
Very convinient location and nice grill with pool area. Family had a great time, really close to poipu beach.
Pleasant place close to the beach
Rating:
1
5
5
Review Date: 11/12/2017
Beautiful place close the beach where you can enjoy magnificent sunsets just across the street. Immediate response when checking in which was very helpful and friendly, would recommend this location to others!
wonderful condo
Rating:
1
5
5
Review Date: 10/27/2017
Well appointed, very clean, quiet, view of ocean and park, great pool, comfortable, centrally located.
Great condo for early risers
Rating:
1
5
5
Review Date: 10/21/2017
Great location. Loud birds early in the morning around 5am. Loud refrigerator.
Amazing place we want to keep it a secret!
Rating:
1
5
5
Review Date: 06/19/2017
Great location , all the amenities there! Definitely want to stay here again!
Kauai Prince Kuhio 106
Rating:
1
5
5
Review Date: 04/28/2017
A very peaceful and apart from the morning roosters a very quiet place. Helpful management and staff. Just steps away from the best sunset beach and good snorkeling, close to Spouting Horn and the botanical gardens.
Great Location on South end of island.
Rating:
1
4
5
Review Date: 04/12/2017
This is a nice place to stay on south end of island. The price is lower than other places but is inline with the age of the building and condition of the unit. The unit is clean but not a lot of updates. The pool and area around courtyard are very nice.
Affordable Accommodation
Rating:
1
4
5
Review Date: 03/09/2017
Accommodation is situated in an excellent location and the overall property is well maintained. The condo is clean and comfortable and is reasonbly well equipped with beach towels, chairs, umbrella etc. It has a nice pool and good internet, however the unit could use some updating. Would consider this very good budget accommodation. Management was very responsive to questions.
We lived Prince Kuhio condo in Poipu!
Rating:
1
5
5
Review Date: 01/14/2017
Our week was excellent. Location is superb...great beach, fine snorkeling, outstanding places to take long liesurely walks, Beach House restaurant across Lawai Rd is wonderful for food and watching surfers. Unit 139 has everything, and is so comfortable. Loved every minute, including the twice-a-day parakeet events! Being adjacent to Prince Kuhio Park makes sitting on the patio watching the ocean a true joy.
Perfect location that met all our needs!
Rating:
1
5
5
Review Date: 12/17/2016
I visited Kauai during the rainy season and wanted to stay in a sunnier spot on the island with an ocean view and easy access to swimmable beaches. Prince Kuhio 106 fit the bill! I loved drinking coffee on the lanai and watching the sunrise over the ocean every morning. Swimming/snorkeling across the street was nice on days I didn't feel like driving elsewhere. Spouting Horn is also a nice walk from the condo. Having a full kitchen to cook meals in was convenient. Also, the Beach House restaurant across the street has great cocktails for happy hour and I loved the Koloa Fish Market for picnic lunches. Customer service was great from booking the property to checking out. I would definitely recommend this property to anyone and look forward to visiting again!
Good stuff
Rating:
1
4
5
Review Date: 12/10/2016
Very satisfactory: kitchen could use some updating, but still very functional. Loved that snorkeling was just a quick walk down to the beach. On-site property manager very helpful / approachable. Could use a little more direction for recycling.
Great Place
Rating:
1
5
5
Review Date: 06/16/2016
We really enjoyed our stay here. Everything we needed, including beach mats, umbrella and deck chairs. Comfy bed and well equipped kitchen including spice selection.
Nice breeze through the property and can hear the sound of the waves which was really relaxing. Did get woken up by the Roosters but think this happens throughout most of Kauai. Great place to stay with easy access to other parts of the Island. We hire a car so really easy to get about. would definitely stay here again.
Great vacation spot
Rating:
1
5
5
Review Date: 05/02/2016
Overall we had a great stay. The unit is in a great location and within walking distance to beaches, restaurants, and shopping. It also has nice view of the ocean from the first floor lanai. The unit is in good shape, and although not new by any means, has all the necessary items including a well-stocked kitchen and beach supplies (chairs, cooler, etc.). Trade winds kept the unit cool. The owners were easy to work with and responded quickly to all our inquiries. We would definitely stay here again.
Prince 106
Rating:
1
4
5
Review Date: 04/16/2016
Your request has been sent. We look forward to meeting all your vacation needs!
Use of this website constitutes acceptance of the KauaiExclusive.com Terms and Conditions and Privacy Policy.
©2017- Present KauaiExclusive.com, Inc, All rights reserved.